Turkey Thicket Playground is located at 1100 Michigan Ave NE in Washington, D.C. The playground is beside the Turkey Thicket Recreation Center.
The playground is large, and includes several different sections. There's the main section which includes the train play structure, and several building structures for play.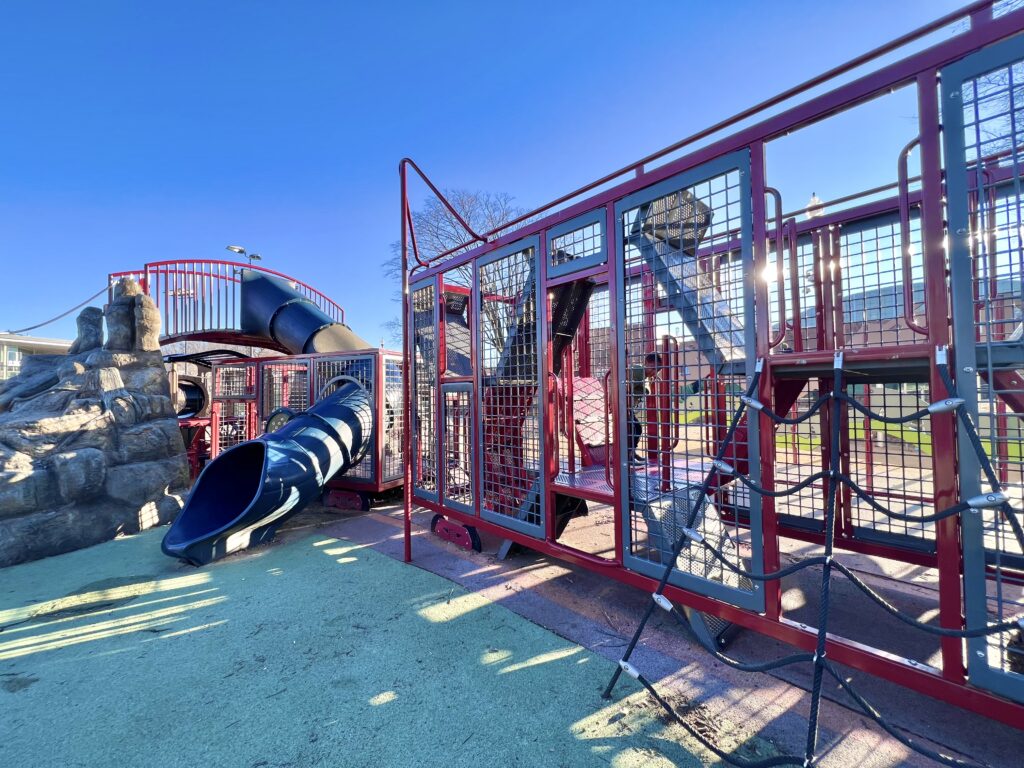 The train play structure is unique. It has a "mountain" which can be climbed to access a bridge with a slide. The "mountain" and bridge goes over the train structure.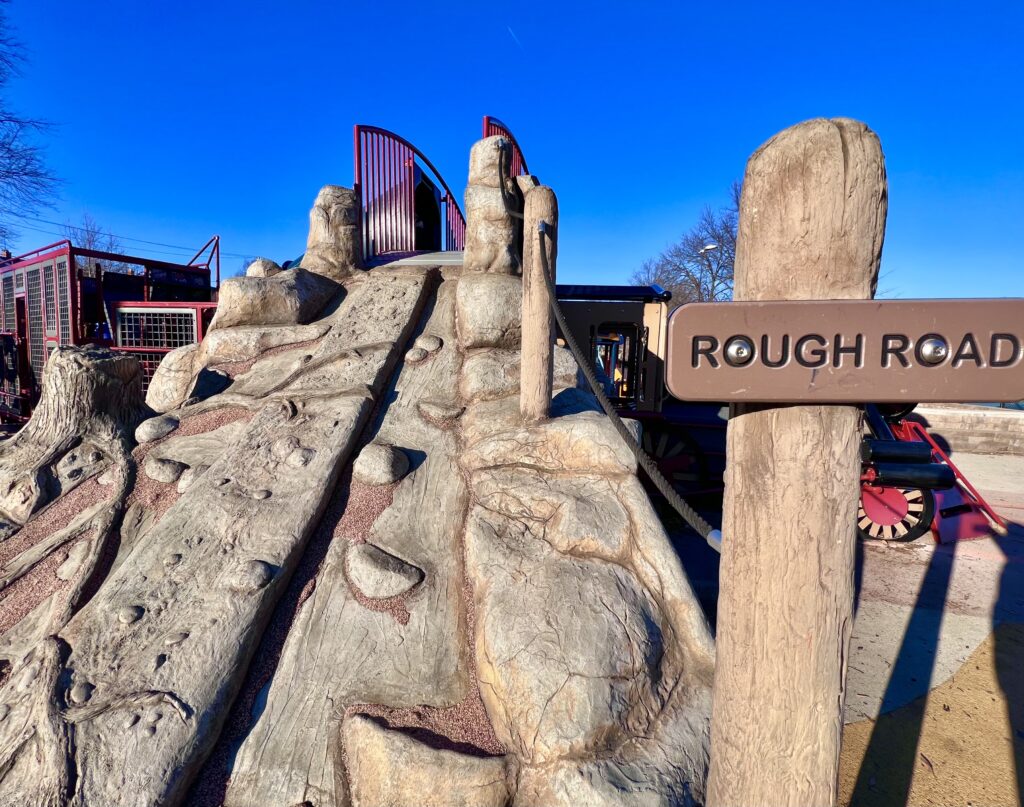 Behind the train engines, there's another train car which as climbing opportunities. There are also some kid-size "buildings" to play in and around.
Another section of the park is the hill that that includes rope climbs and a roller slide. There's a rope ladder to reach the top of the hill, and then a fun slide down on the rollers.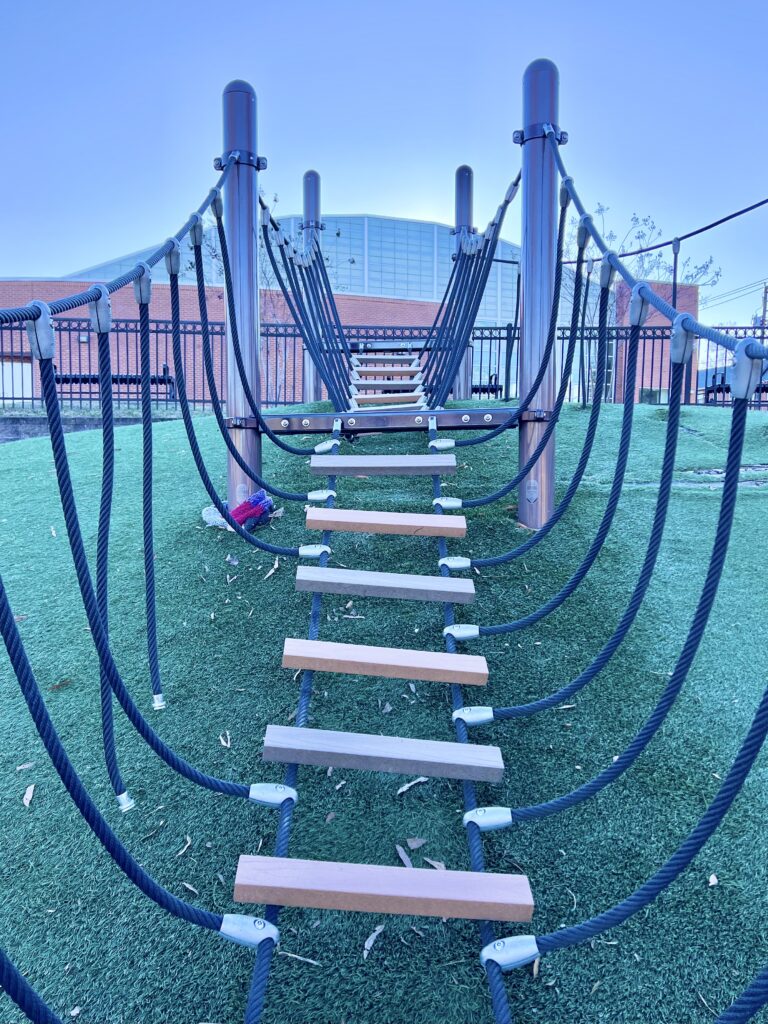 Take note: the rollers could be a bit hot or cold depending on the weather. This roller slide is similiar to the one at Guy Mason Playground.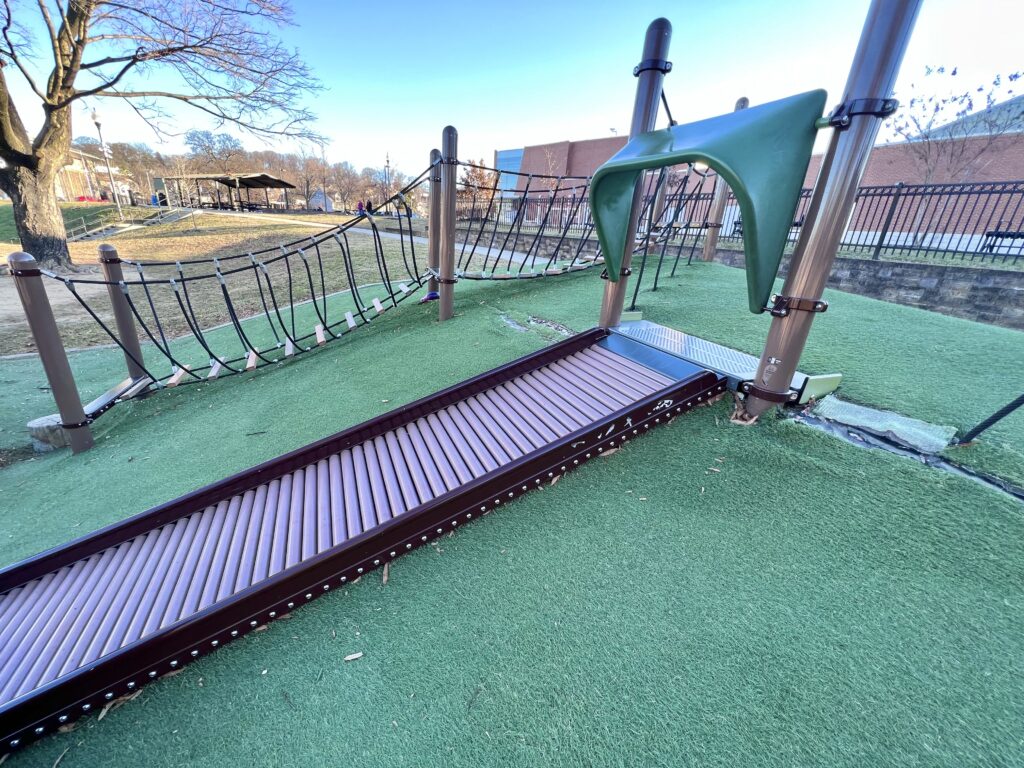 At the bottom of the hill is a merry-go-round and a row of swings.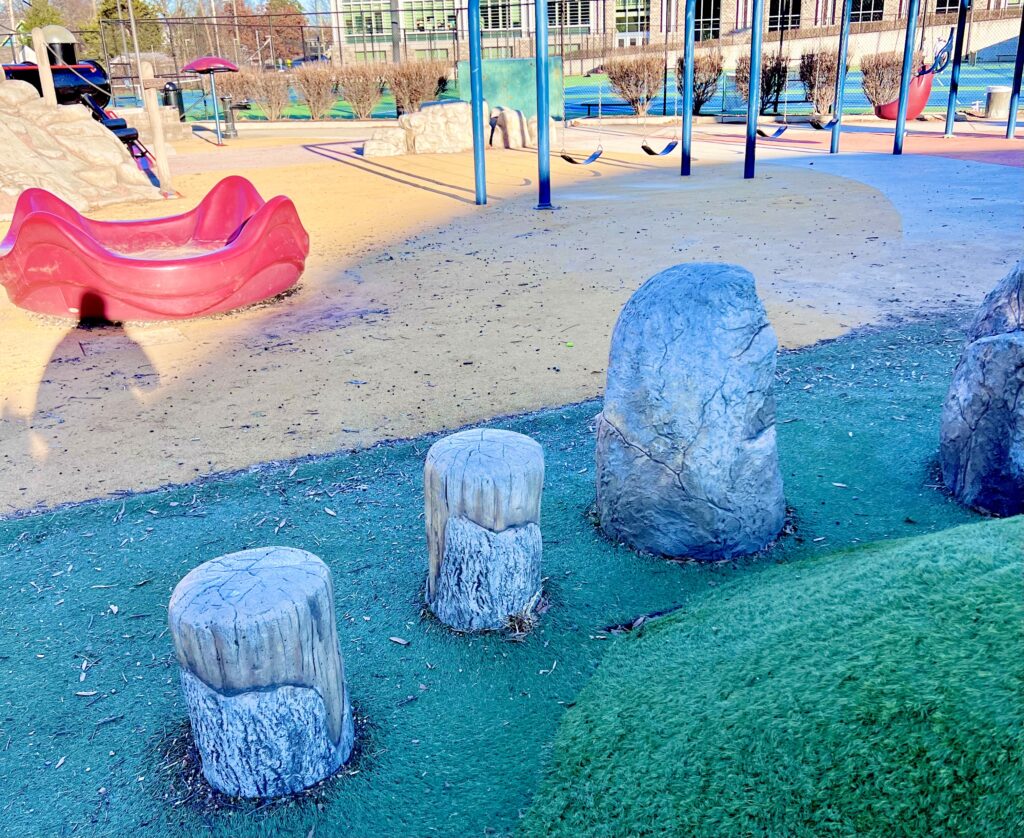 The park also contains a pavilion with several picnic tables. The pavilion sits up on the hill and overlooks the main playground. The park also includes two basketball courts and tennis courts. The playground is mostly fenced in.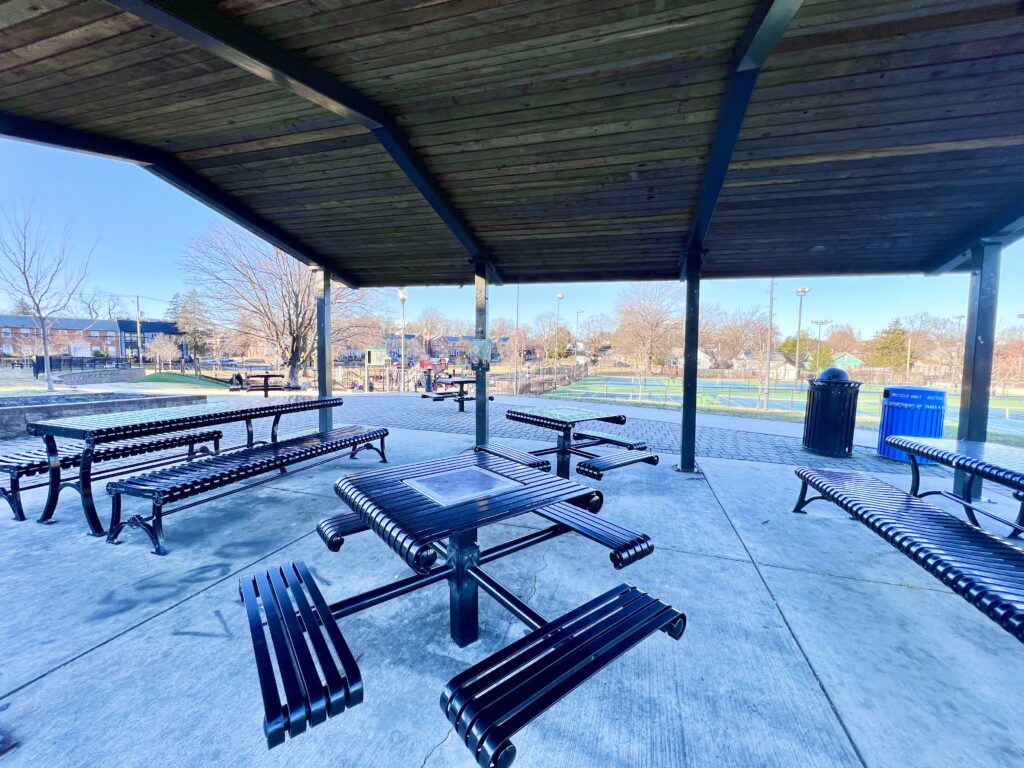 Turkey Thicket Playground Spray Park
Turkey Thicket playground also includes a splash pad during the summer months. This area has a lighthouse, a spray arch, and a small tug boat.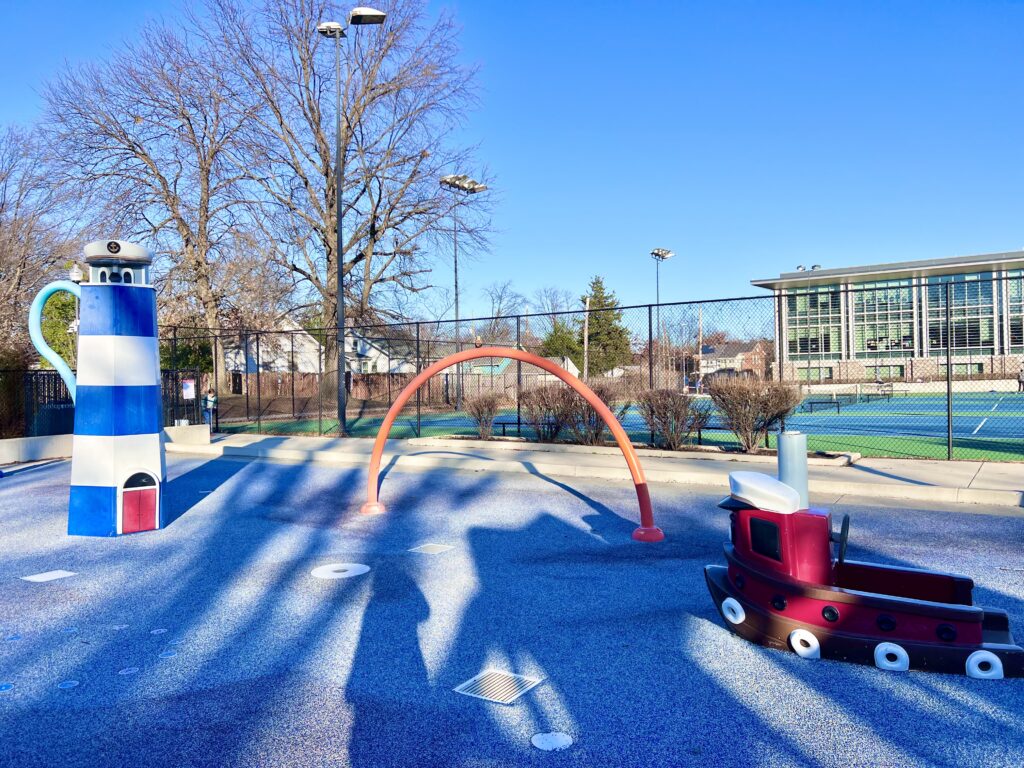 Looking for other amazing playgrounds in the area?
There are many awesome playgrounds in this area. Check out this list of fun playgrounds near D.C., and this list of playgrounds in Maryland.