Ringing Rocks County Park is located on the border of Pennsylvania and New Jersey, along Ringing Rocks Road, in Upper Black Eddy, Pennsylvania. It is southeast of Easton and east of Allentown, PA.
The park is also approximately 60 miles west of New York City and almost 45 miles north of Philadelphia.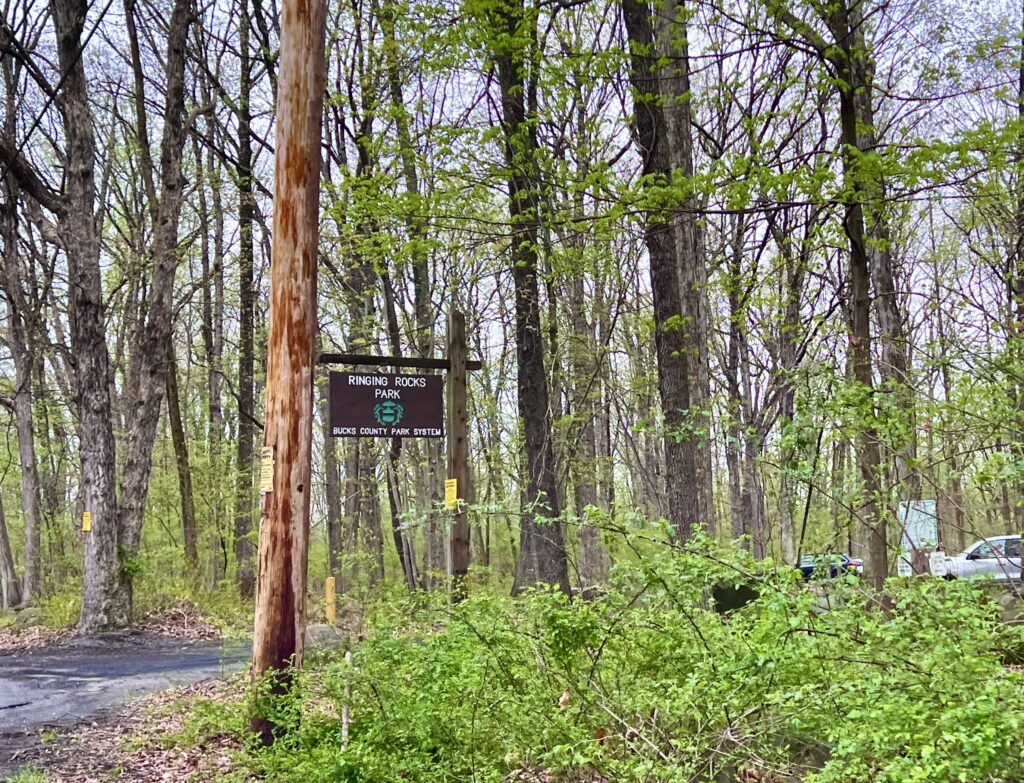 Along Ringing Rocks Road is the entrance to the parking lot near the trail head. There's a small sign designating the park entrance. Note that the parking lot is not very large, so it may fill on weekends or during good weather.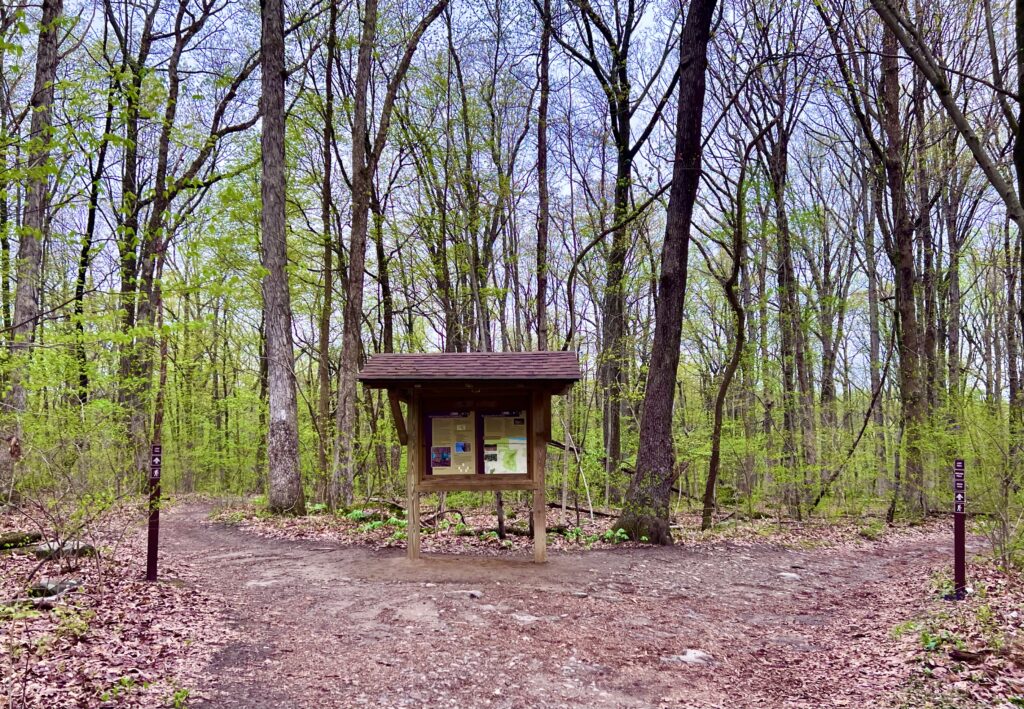 From the parking lot, it's not extremely obvious where the trail to the boulder field starts. When pulling into the parking lot, it's on the left. Look for a sign explaining the trail and two directional posts. The trail on the right is the shortest to get to the rocks.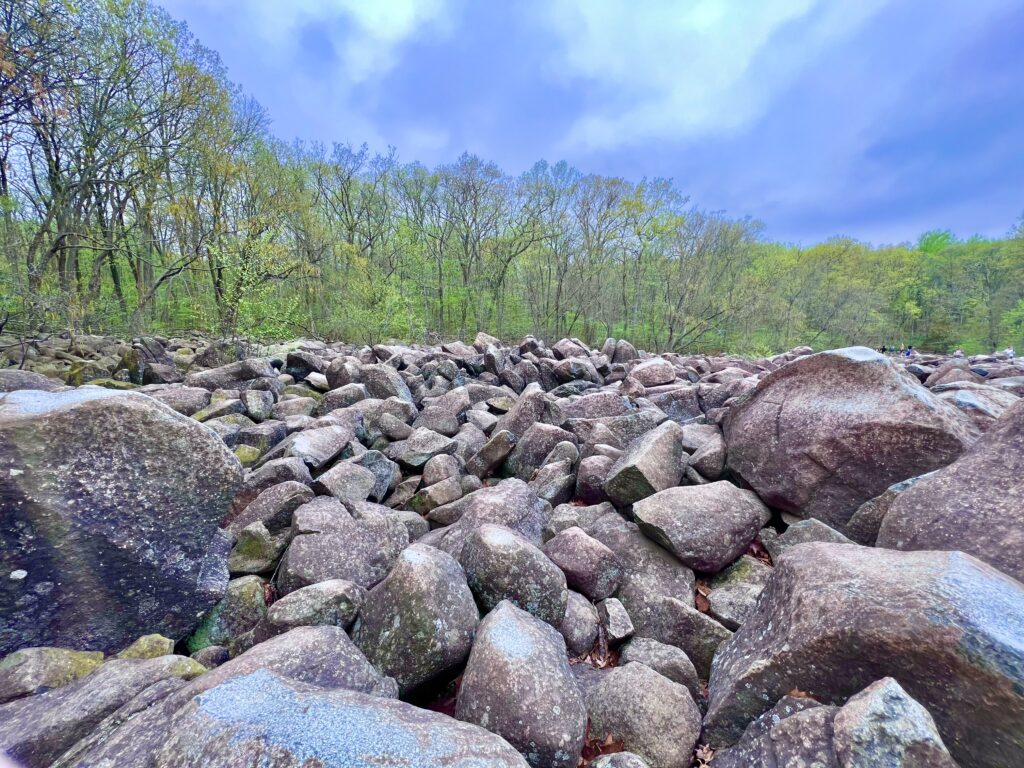 The hike to the rocks is quite short, maybe a quarter to a half a mile. It's an easy hike, but not stroller-friendly as there are many rocks along the path, too.
Once you arrive at the rocks, there's a small directional sign, though it's pretty obvious that you've arrived at the boulder field.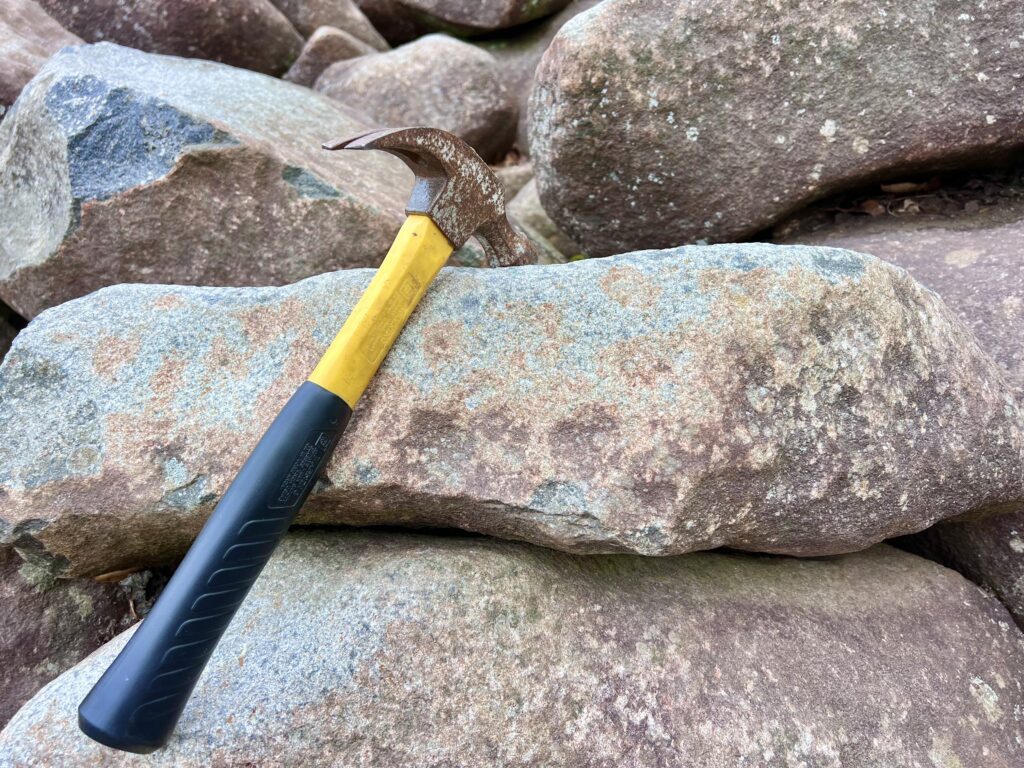 A hammer is needed to experience the "ring" in the rocks, so you'll need to supply your own hammer. Note that different rocks will make different sounds. Look for the indentions in the rocks where other people have hit them to find the best sounds.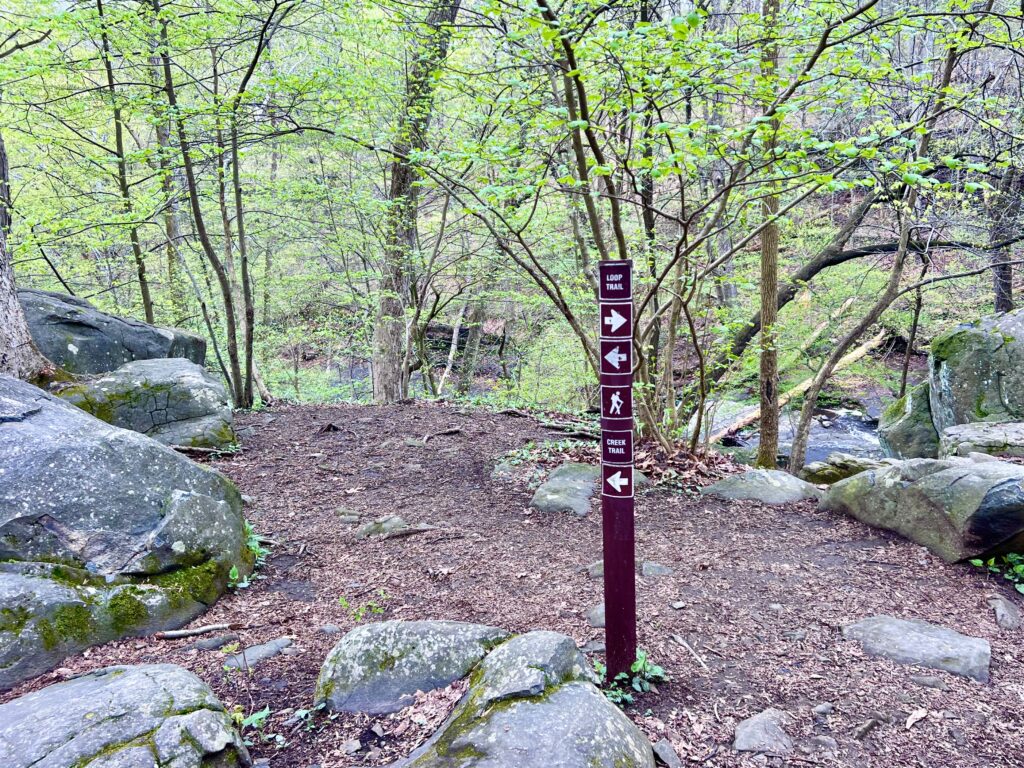 After ringing the rocks and exploring the boulder field, check out the waterfall that's a short hike from the boulder field.
Ringing Rocks County Park Waterfall
Continuing down the trail from the boulder field is a waterfall inside the park. Note that it may not be running if there's signficiantly dry weather.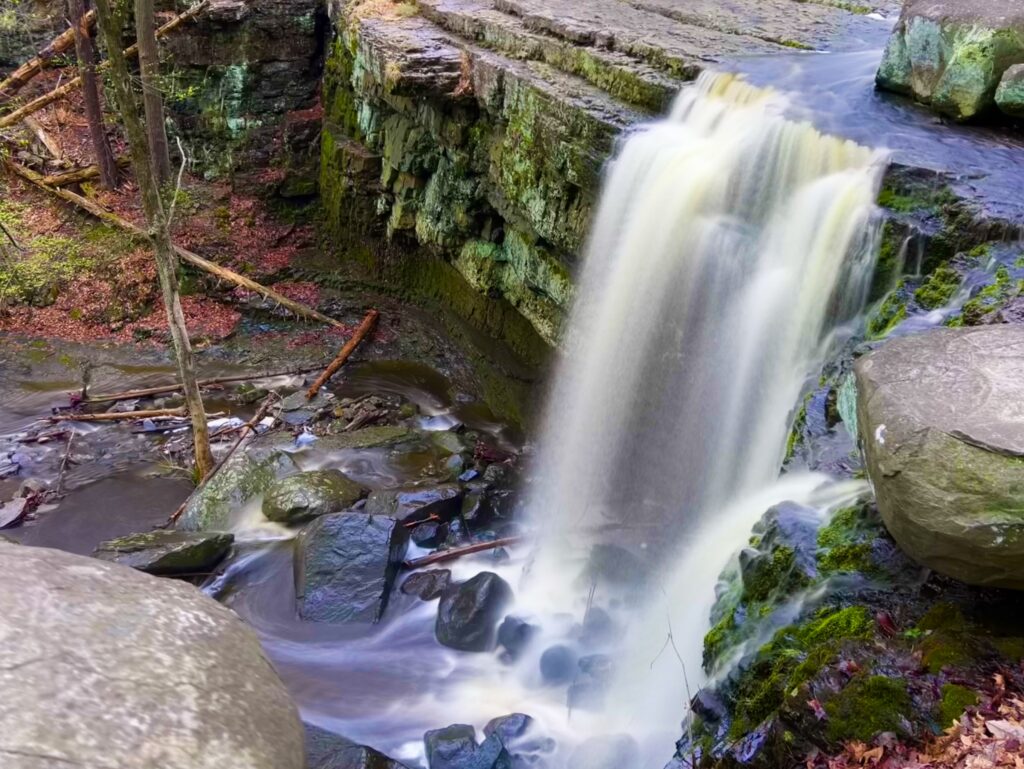 Following the water upstream, there are a few more cascades of water that are worth checking out. Note that it's not easy to reach the water from this trail, but it's a great spot to see it.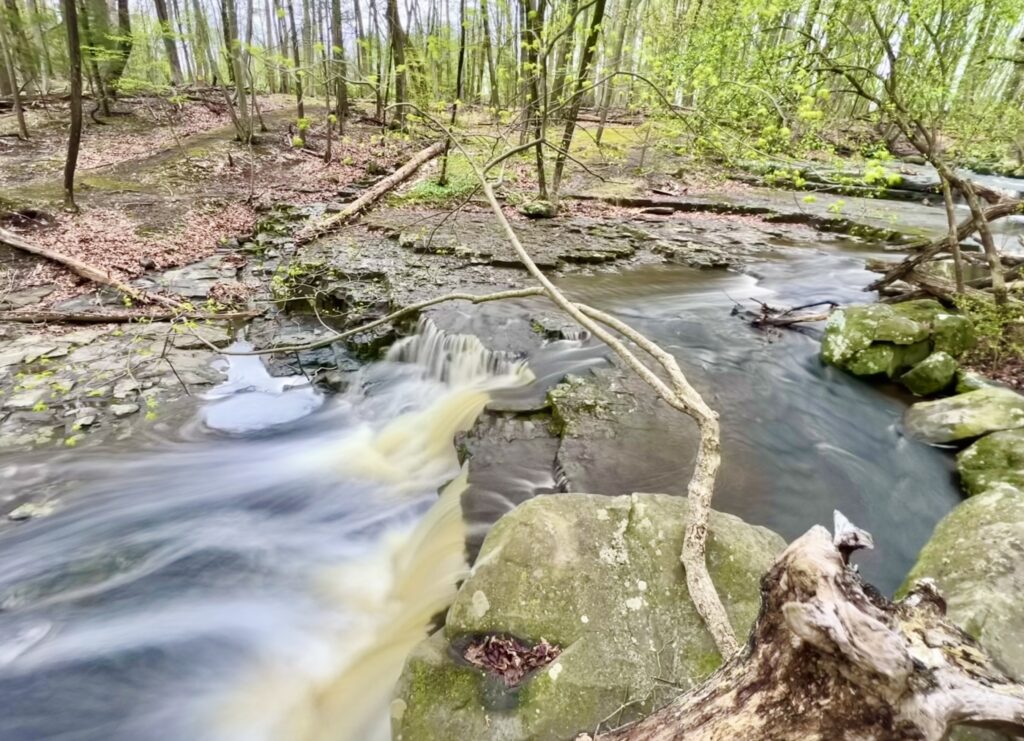 Looking for more fun things to do near Bucks County?
Check out Peddler's Village, which features The Cloak and Wand Fantasy Shop and Giggleberry Fair.
There's many fun playgrounds in the area, so check out this list of amazing playgrounds in Bucks County.