Chessie's Big Backyard is a playground in Alexandria, Virginia. It is located in the Lee District Family Recreation Area. This area in Fairfax County, Virginia also includes a carousel, a tree house, Special Harbor Spray ground, and kid-friendly hiking trails.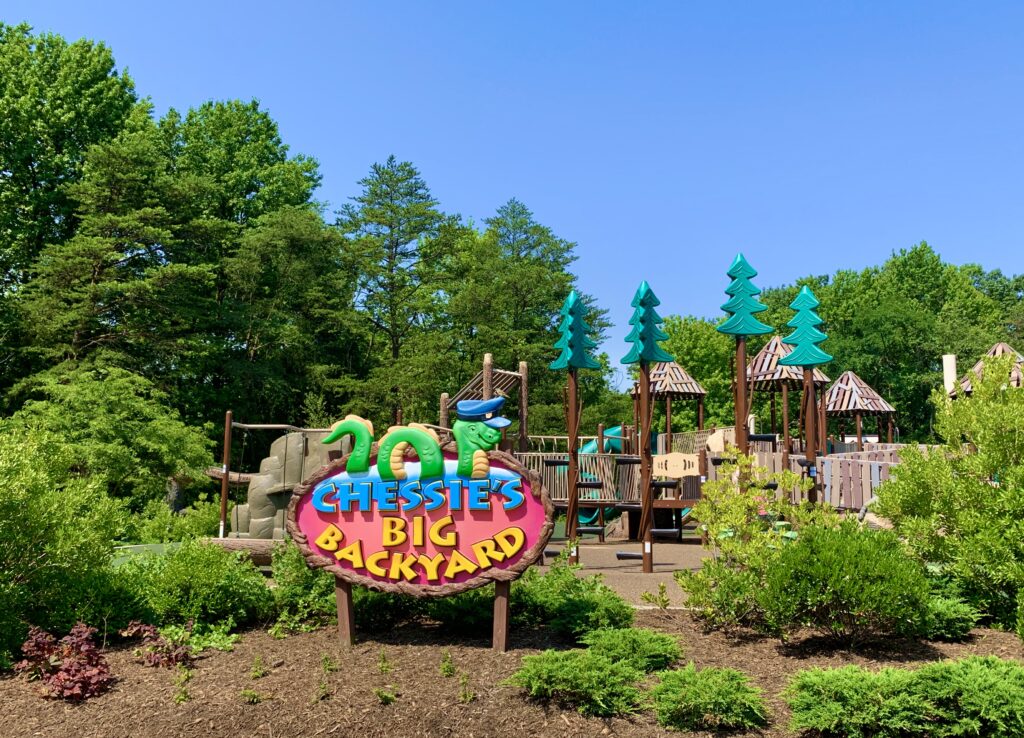 Chessie's Big Backyard Playground
The playground at Chessie's Big Backyard is accessible to all children and has a padded rubber surface. The main area of the playground caters to children ages 5 to 12, and includes plenty of places to slide, climb, and swing.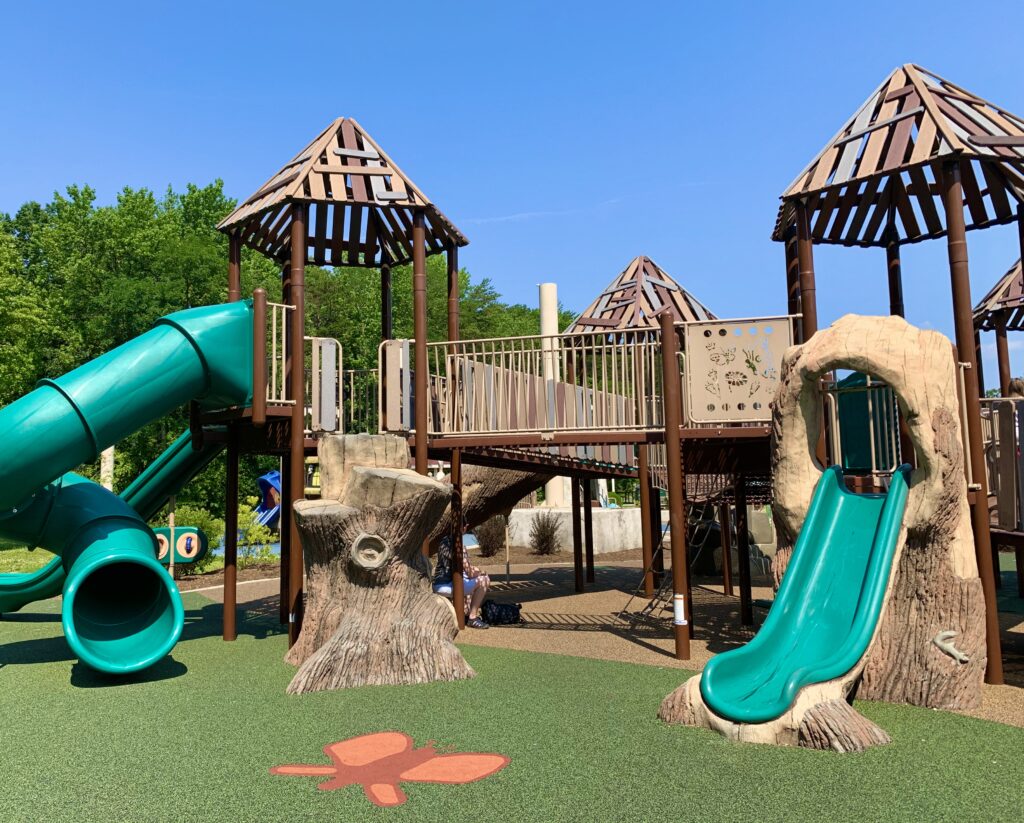 The theme for this main area of the playground is nature. The climbing obstacles look like trees. The benches surrounding the playground also appear to be made out of a tree. To complete the theme, there's a hiking trail and a tree house that also various musical elements also nature-related.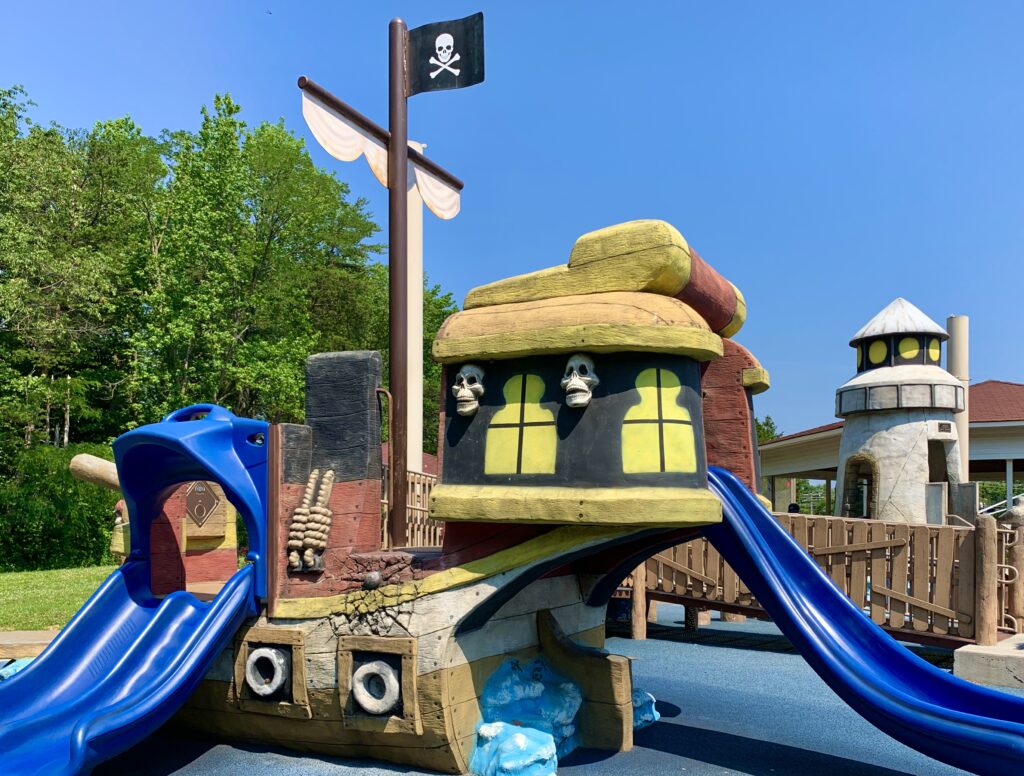 Toward the back of Chessie's Big Backyard is a nautical themed playground with a pirate ship and lighthouse. This playground is geared toward younger children. It has smaller slides and structures.
Chessie's Trail
This walking trail is about 2,000 feet total and mostly flat. It is stroller friendly and designed to keep children engaged throughout the walk.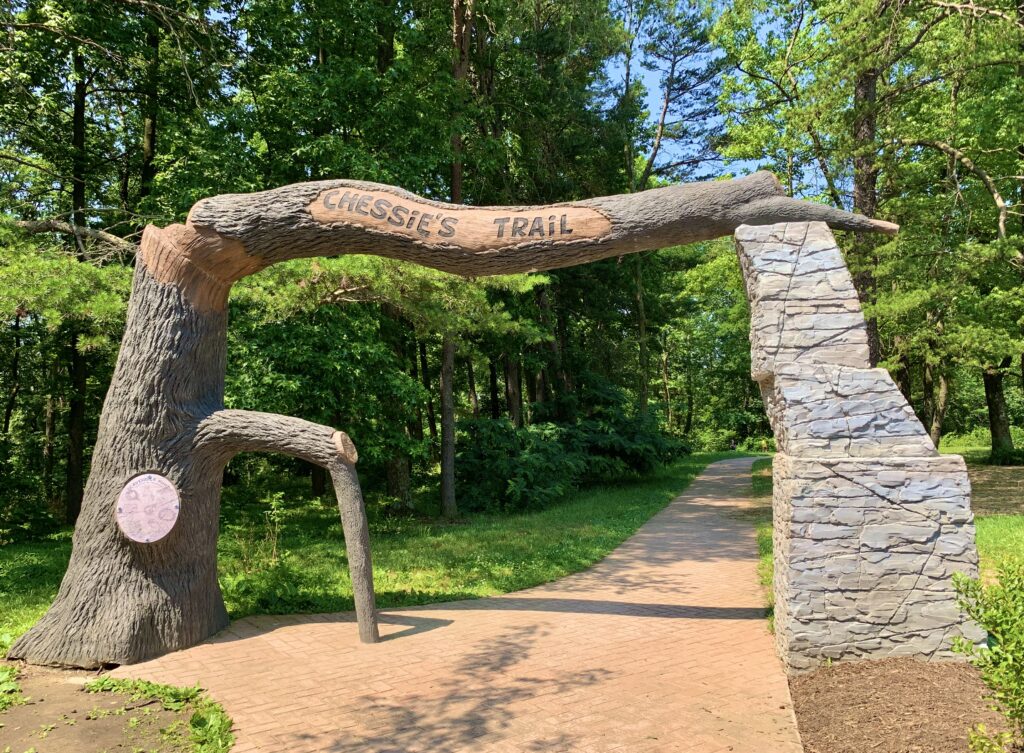 There are unique places to sit and rest, musical instruments to play, and hidden wildlife sculptures to find. each of the wildlife figures represents animals that live in the Chesapeake Bay region.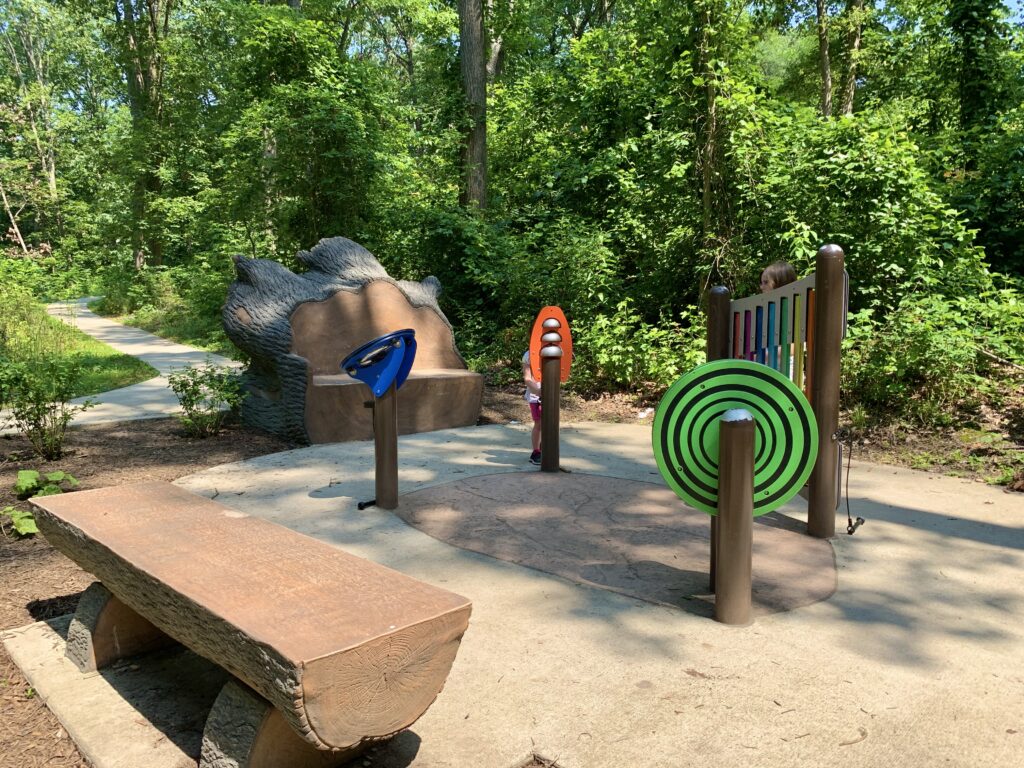 Not far from Chessie's Trail is the tree house. It's a treetop area with a wide viewing platform. From the tree house, you can see Chessie's trail.
Carousel
The carousel is located adjacent to the playground and spray ground. Like the walking trail, it has a Chesapeake Bay theme. There are turtles, hummingbirds, swans and turtles to ride.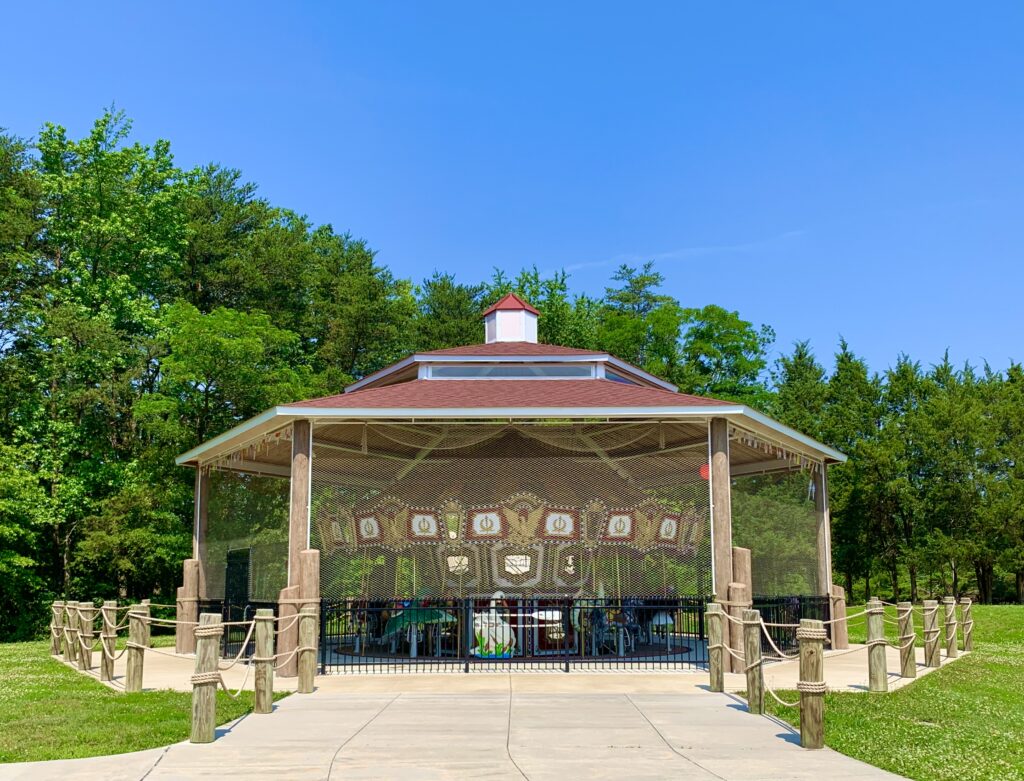 The carousel typically operates on weekends during the spring and fall, and daily during the summer. However, in 2020 the carousel opening is delayed. Check the district's website for more information about its opening.
Special Harbor Sprayground
The Special Harbor Sprayground also has a Chesapeake theme. There are boats to play on, Chessie the sea serpent, misting flowers, and a lighthouse. These elements also include many sprinkler options throughout the park. It's important to note that children must wear aquatic shoes or sandals with a back strap at all times while in the park. Adults may wear flip flops, and street shoes are not permitted in the sprayground.
Looking for another amazing playgrounds?
Check out Watkins Regional Park, Walker Mill Regional Park, and Wheaton Regional Park.