Sweet Arrow Lake County Park is located slightly northeast of Pine Grove, Pennsylvania. The park is an easy 45 minute drive north along I-81 from Harrisburg or about an hour west of Allentown. It's also a great place to stop on road trips to north or northeast Pennsylvania.
The park was created as the first county park in Schuylkill County in 2001. It contains about 60 acres of water and 123 acres of land. The park is open year round from dawn until dusk. It features hiking, boating, disc golf, and fishing, a playground, as well as a beautiful waterfall.
The park has a large parking lot available at their clubhouse. However, there's also a smaller parking lot by the dam. The walk to the waterfall is probably equal distance from either parking lot. However, we enjoyed the extra amenities available by parking at the clubhouse.
Sweet Area Lake Clubhouse Area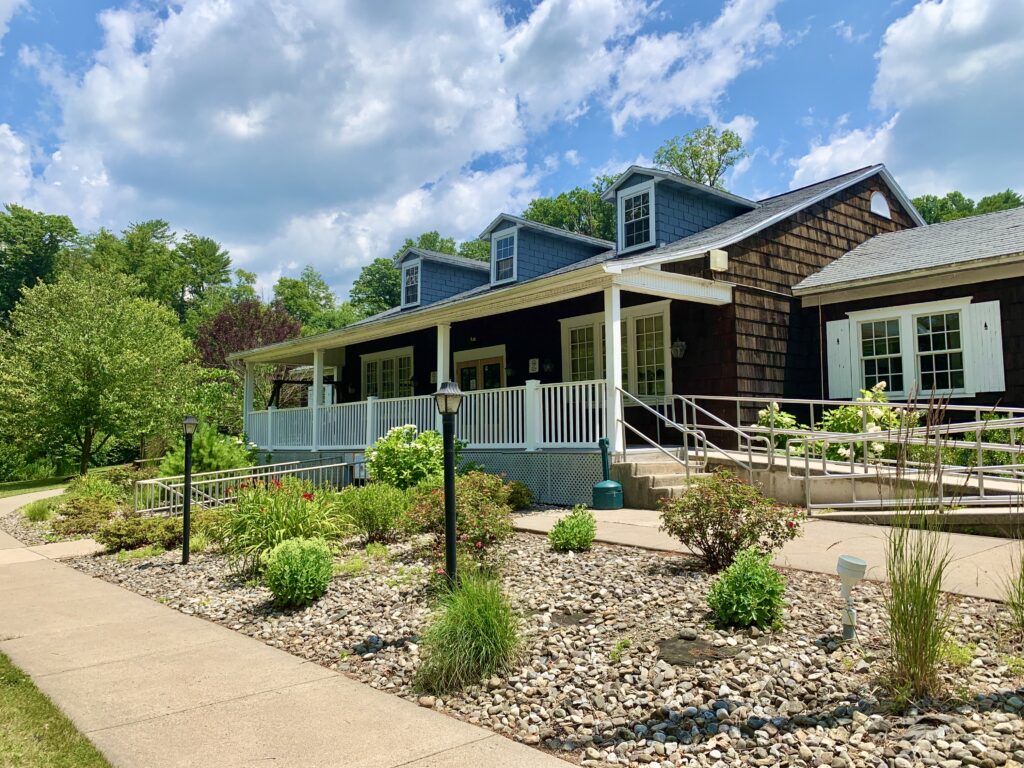 The clubhouse area features a playground, boat rental, amphitheater facing the lake, rest rooms, and a beautiful arbor of flowers. Boat rentals are typically available from Memorial Day to Labor Day, and only on weekends and summer holidays.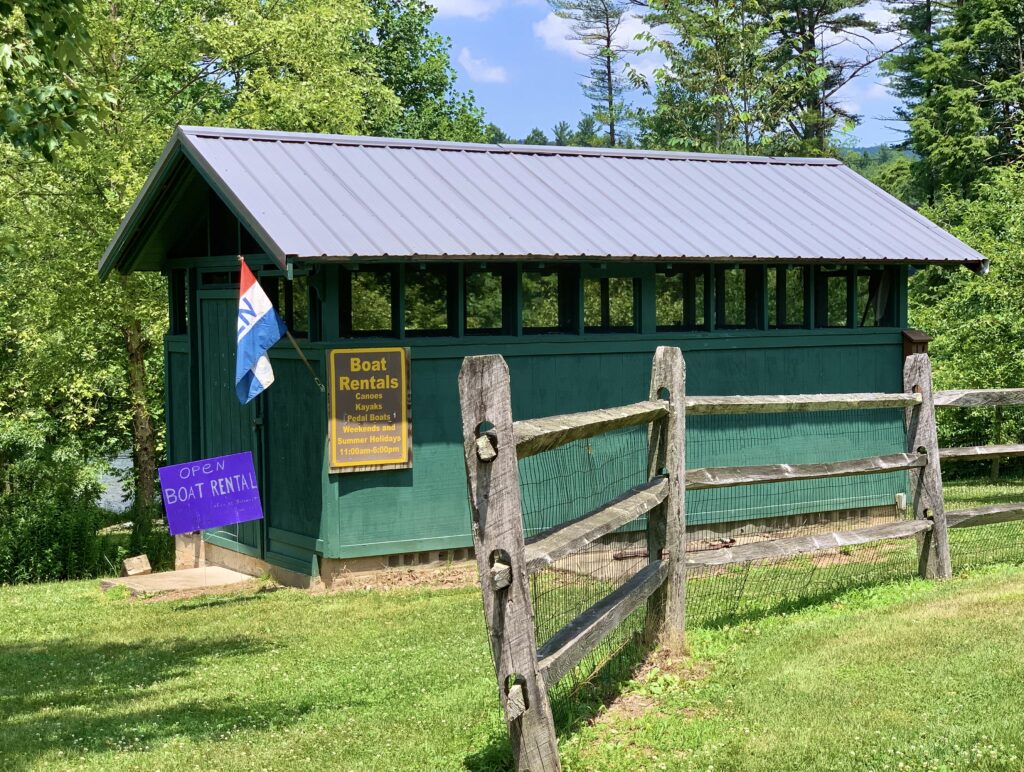 Waterfall Trail
The waterfall trail starts down the stairs from the parking area and to the left of the clubhouse when you're facing the lake.
While the waterfall trail goes over a variety of terrain, it is smooth and either paved or a boardwalk. It's about a half a mile one way.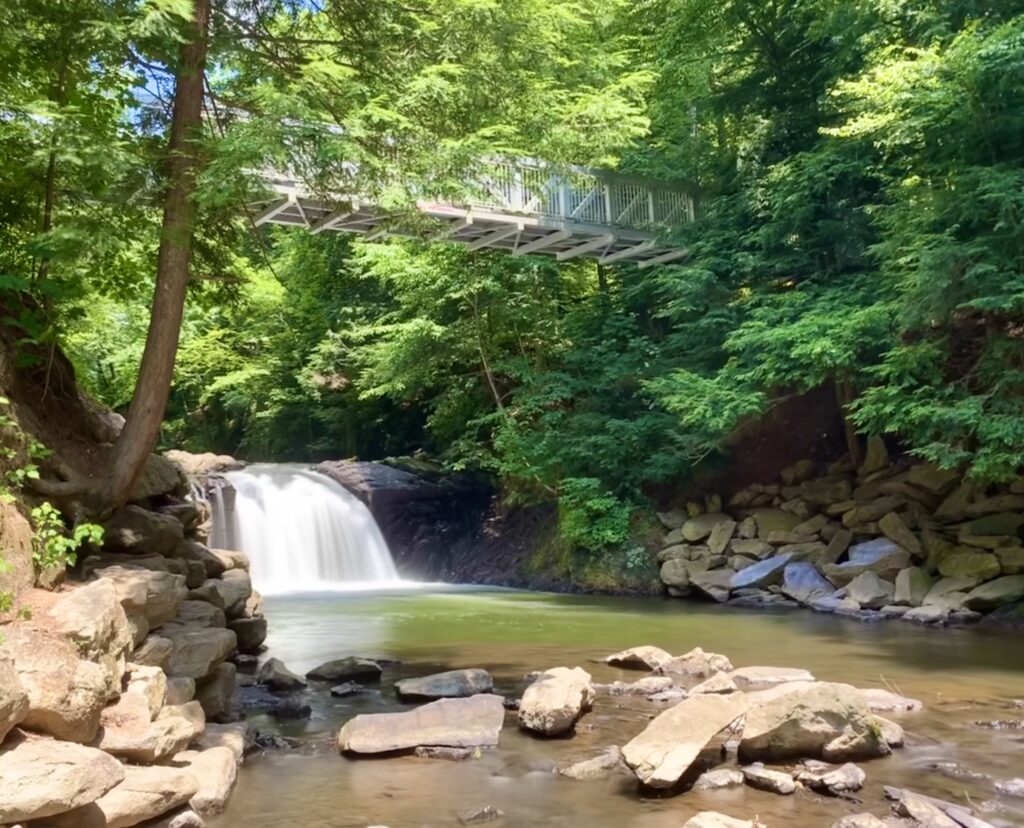 The trail crosses the waterfall via a bridge that sits high above the falls. This is a very unique vantage point. To get closer to the waterfall, use the small trail offshoot at the bridge. From here, you can get a bit closer look. Swimming is not allowed at the waterfall.
There are several other trails at this park. Find more information about them here.
Looking for more parks?
Check out – Swatara State Park, Ohiopyle State Park, Ricketts Glen State Park, Trough Creek State Park, Gifford Pinchot State Park and Rocks State Park