Rockfield Park is a 51-acre park located in Bel Air, Maryland. This Harford County park sits along East Churchville Road and is close to The John Carroll School. To visit the playground, be sure to turn in to the first parking lot after turning from East Churchville Road to enter the park.
The parking lot is large. It can accommodate several dozen cars. After pulling into the parking lot, there's a short path to the left of the parking lot that will lead to the playground.
Chesapeake Sensory Plaza
The main feature of the park is the Chesapeake sensory plaza. It is located beside the main playground. This plaza is very unique. It allows children to play in the water, while also teaching them about the Chesapeake Bay watershed.
The plaza opened in 2020. Since it's a water play area, it's assumed that it's only flowing in the summer. However, there isn't any indication on the Bel Air town website when the water is turned off for the year.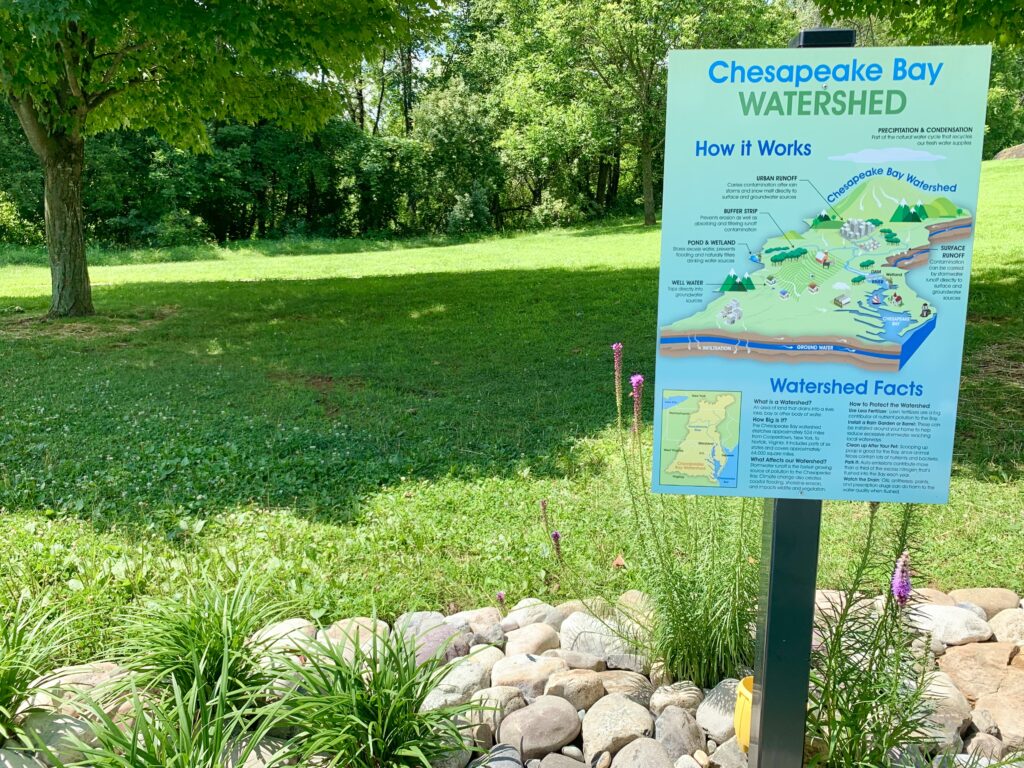 The sensory plaza as educational signs to learn about the Chesapeake Bay watershed and how to reduce the pollution that can flow into it.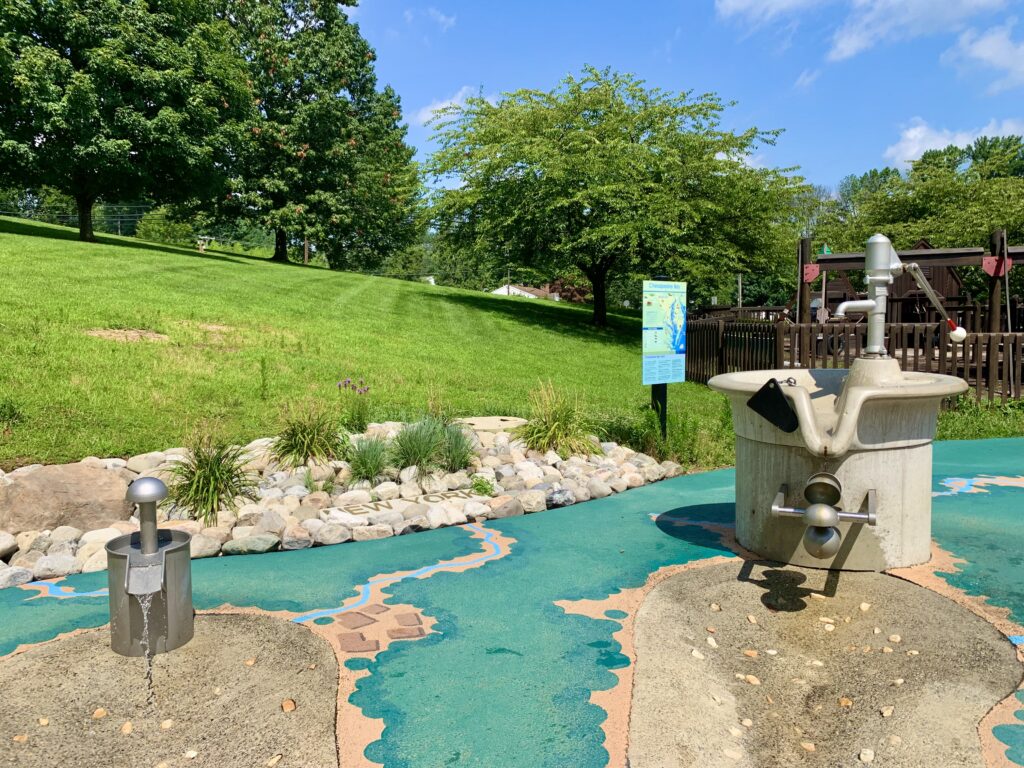 The water play area includes a couple of pumps to start the flow of the water to downstream. They can be pumped or pushed to start the water flowing.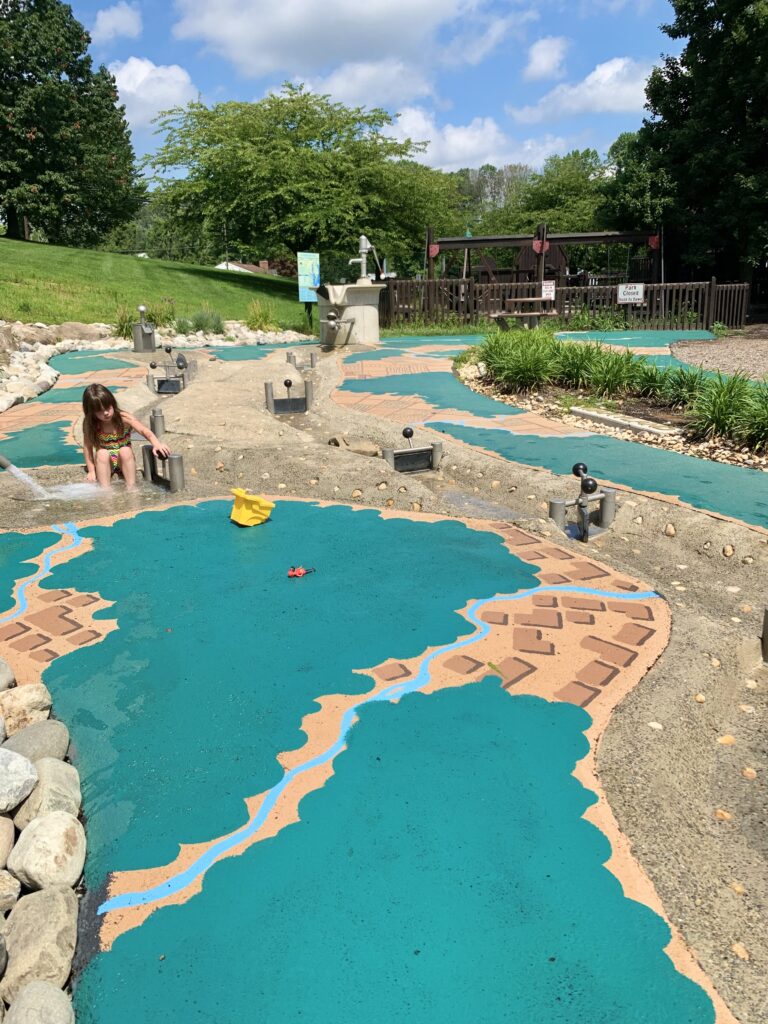 Along the flow of the water, there are several places where children can stop the water flow with panels. Each panel can close in a different way. They can study how it flows through the plaza. At the end, there is a larger pool of water, however it is very shallow. It can be drained if it gets too full.
Rockfield Park Restrooms
There are restrooms close to the parking lot, playground, and pavilion.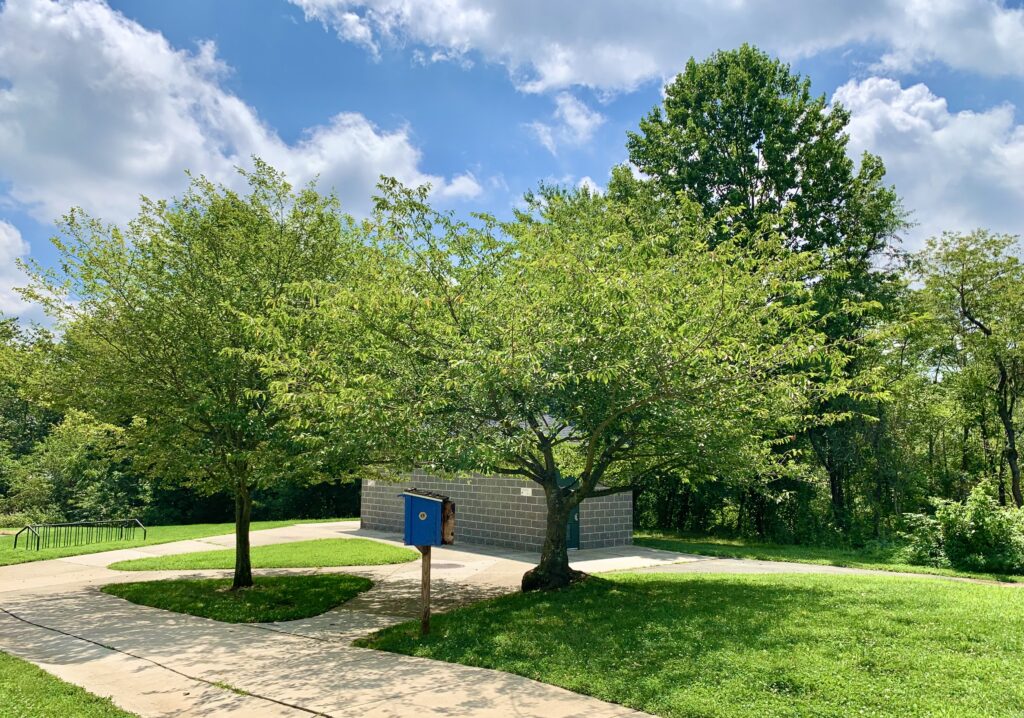 Rockfield Park Playground
The playground area is beside the Chesapeake water play area. It's a bit shady due to some surrounding trees. It's a typical wooden playground with monkey bars, slides, and swings.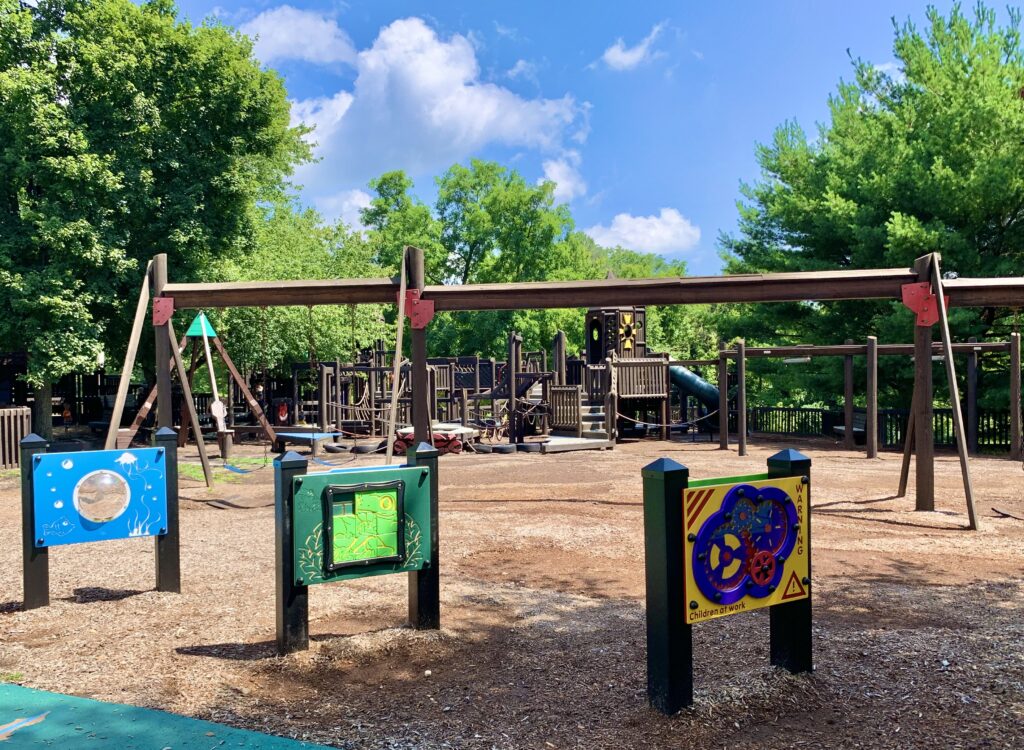 There is also a smaller area of the playground that is good for younger children.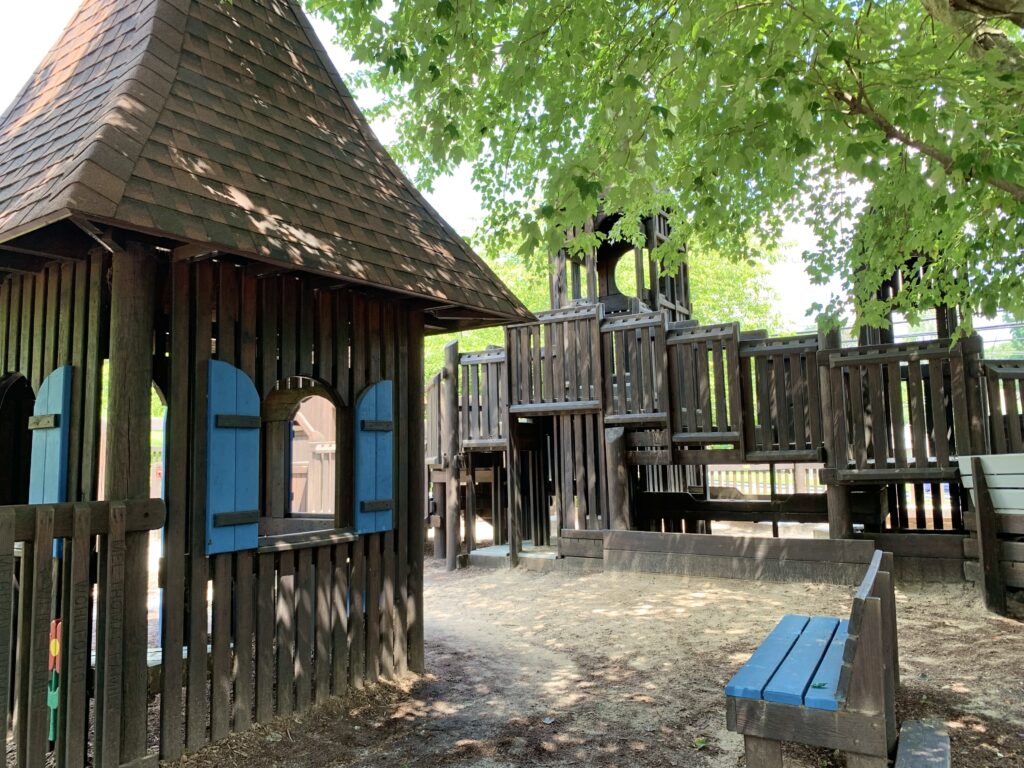 Looking for other amazing playgrounds?
Check out this list of amazing Maryland playgrounds.