Wisp Resort is located in the Deep Creek Lake region of western Maryland. The resort known for its skiing in the winter months, but there are also activities available at Wisp throughout the warmer months of the year.
Wisp has a mixture of family-friendly aerial adventures and mountain adventures. It's possible to pay individual for these activities, or you can purchase a pass that includes multiple activities.
Wisp Resort Ropes Courses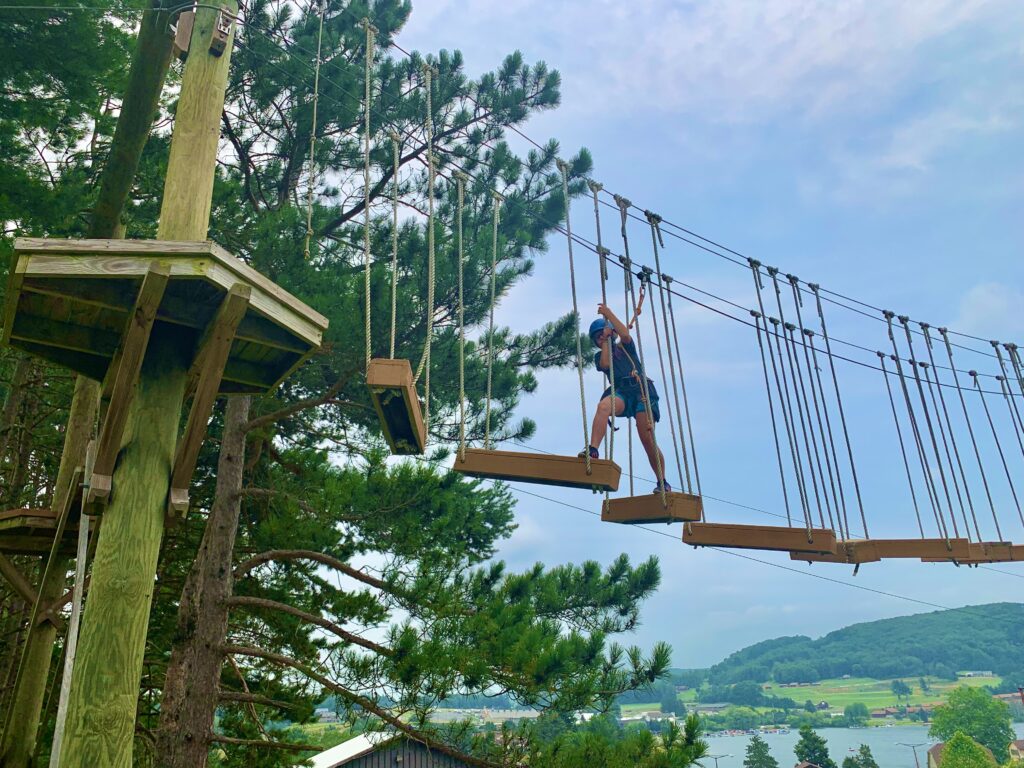 There are activities for children and adults, including a large ropes course for older kids and adults. There's also a smaller ropes course for young kids. Each of the courses as a zip line portion at the end of the course.
In addition to these small zip lines on the ropes courses, there's also a separate zip line canopy tour. This tour includes five zip lines.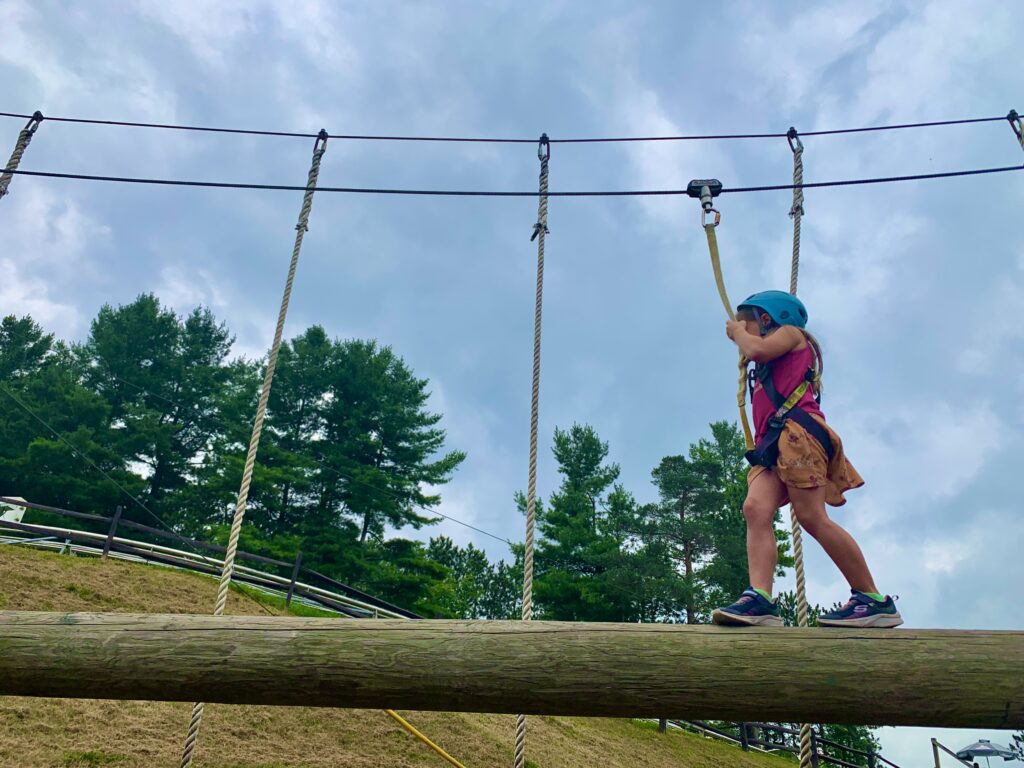 Wisp Resort Mountain Coaster
One of the main features of Wisp in the summer is their mountain coaster. It ascends to the top of the mountain.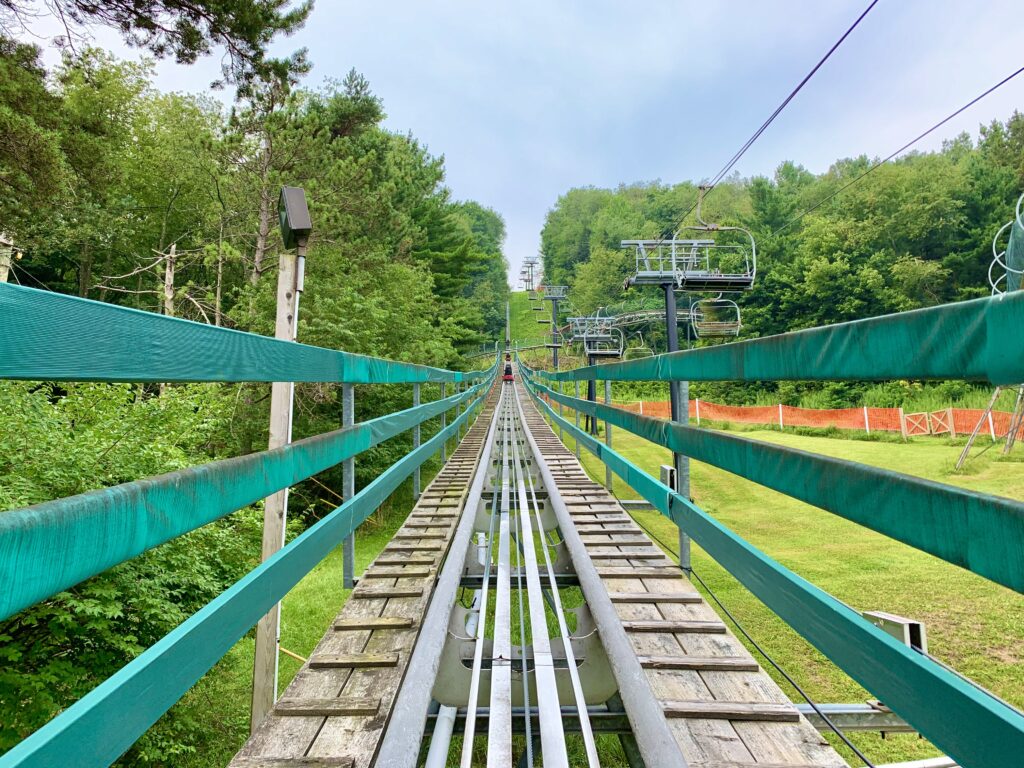 Then, you can control your speed back down the mountain. There are twists and turns as you head down the mountain.
Another activity you can enjoy is a scenic chair lift ride up and down the mountain.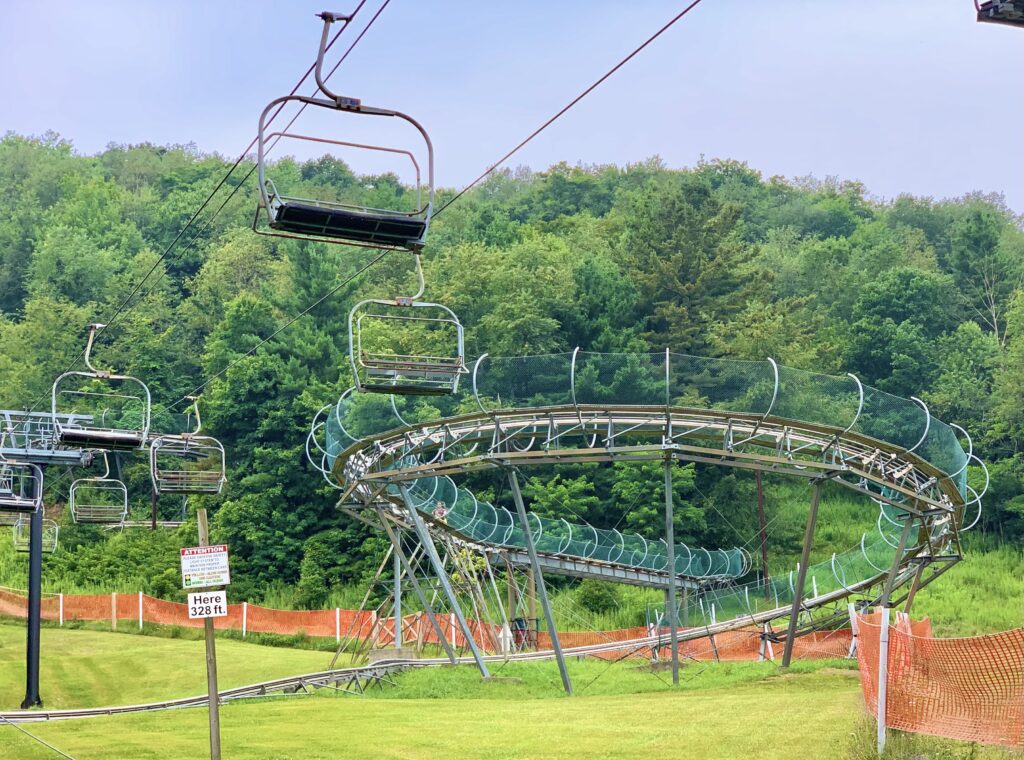 There's also a playground for kids. This is a nice feature to give younger kids something to do while they wait for older siblings to complete the ropes course. Beside the playground is a gem mining area.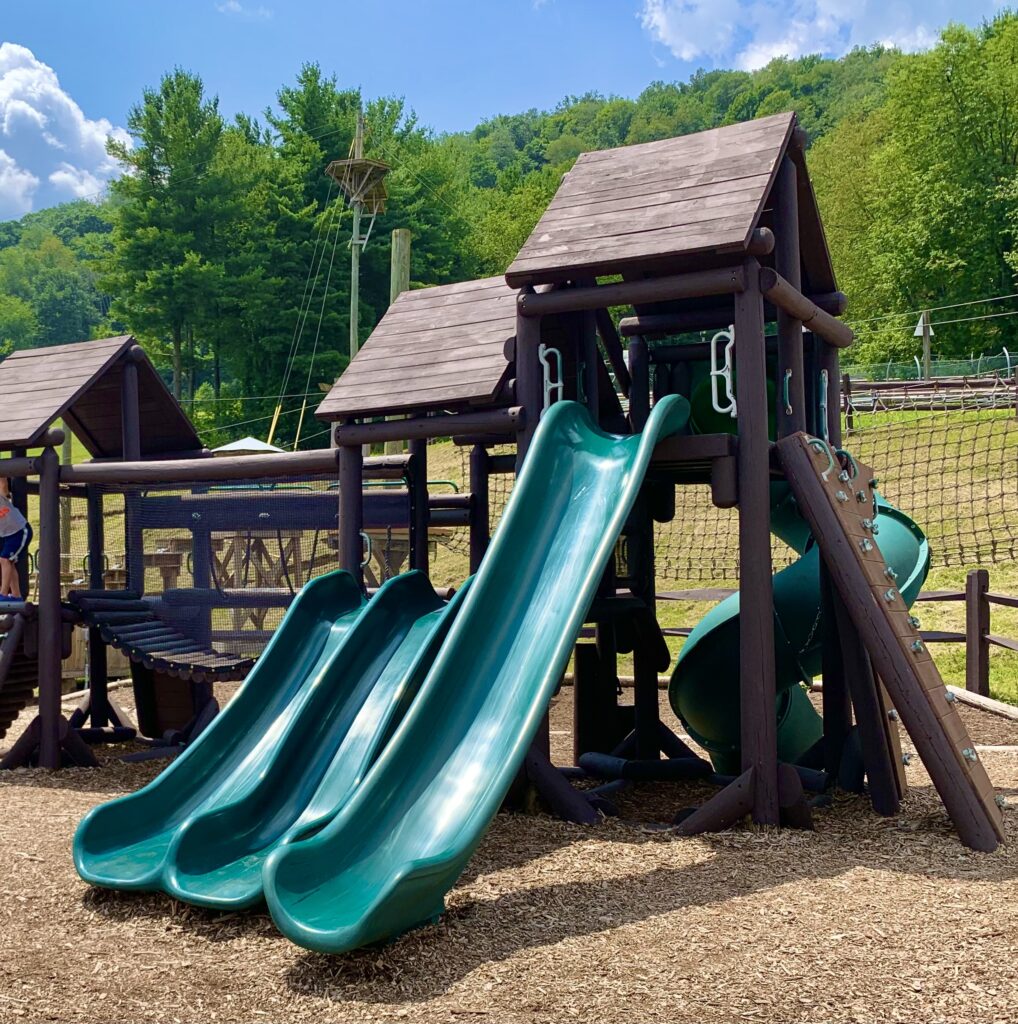 Wisp also has a small snack bar in the same building as the ticket sales for these activities.
These activities close in the winter, except for the mountain coaster (if conditions allow). There's also snow tubing in the winter.
More Information
For information about which activities will be available during your visit, check out their website. Keep in mind that the resort activities can get quite busy, so it's best to visit near to their opening time.
Places to Stay in Deep Creek Lake
Check out Ella's Enchanted Treehouses as a lodging option in Deep Creek Lake.
Other Activities in Deep Creek Lake
Check out hiking and waterfalls at Swallow Falls State Park and the lake at Herrington Manor State Park.