Ella's Enchanted Treehouses are a cluster of three treehouses located in the Deep Creek Lake area of western Maryland. The treehouses are fully furnished and available for rent during all seasons of the year.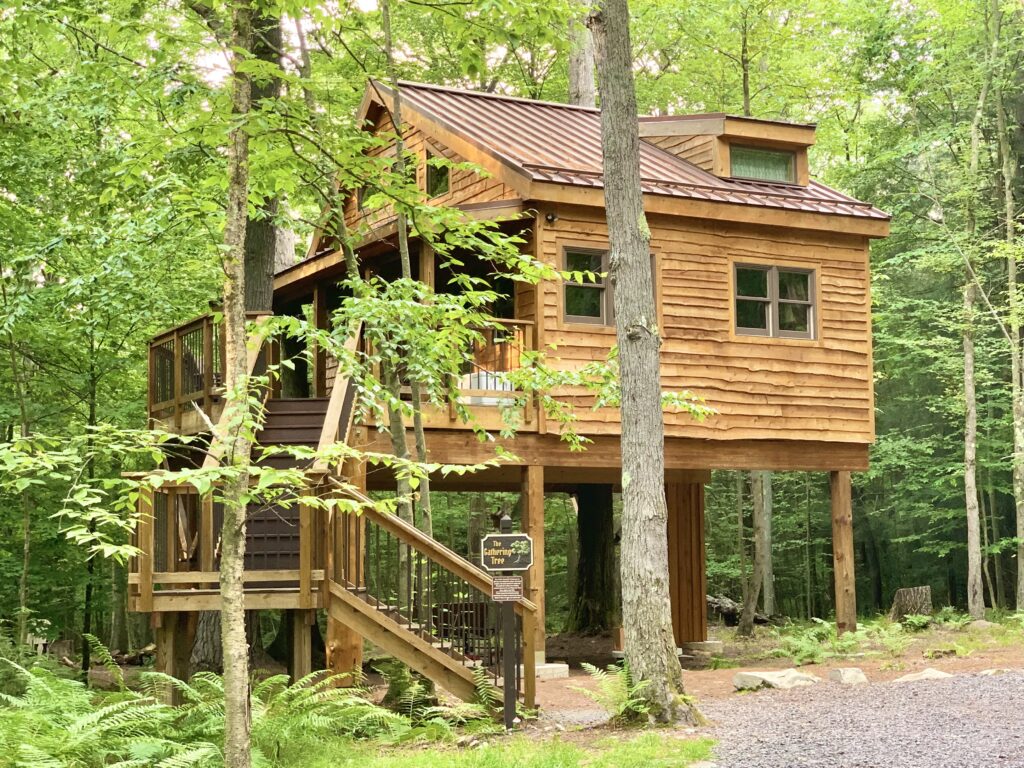 The three treehouses are named: Eagles Nest, The Gathering Tree, and The DayDreamer. While the treehouses are relatively close together, the woods provide privacy between the houses.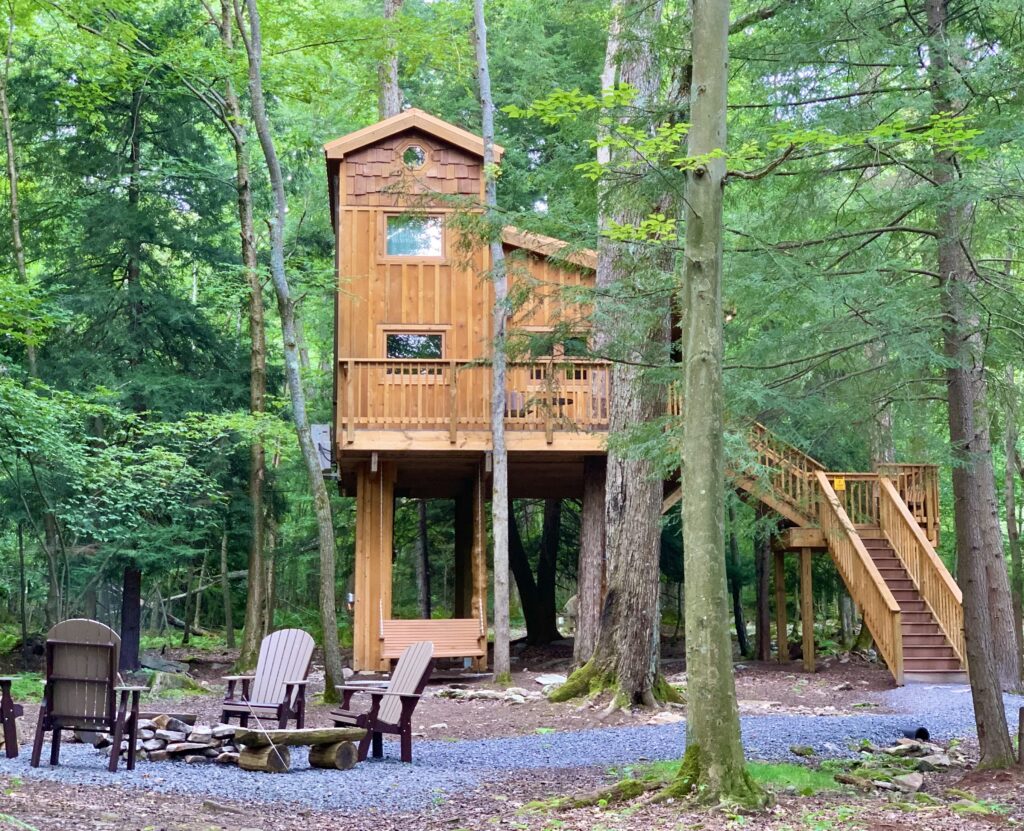 Each treehouse is unique and features many details in design. There is tree-inspired décor throughout each of the treehouses.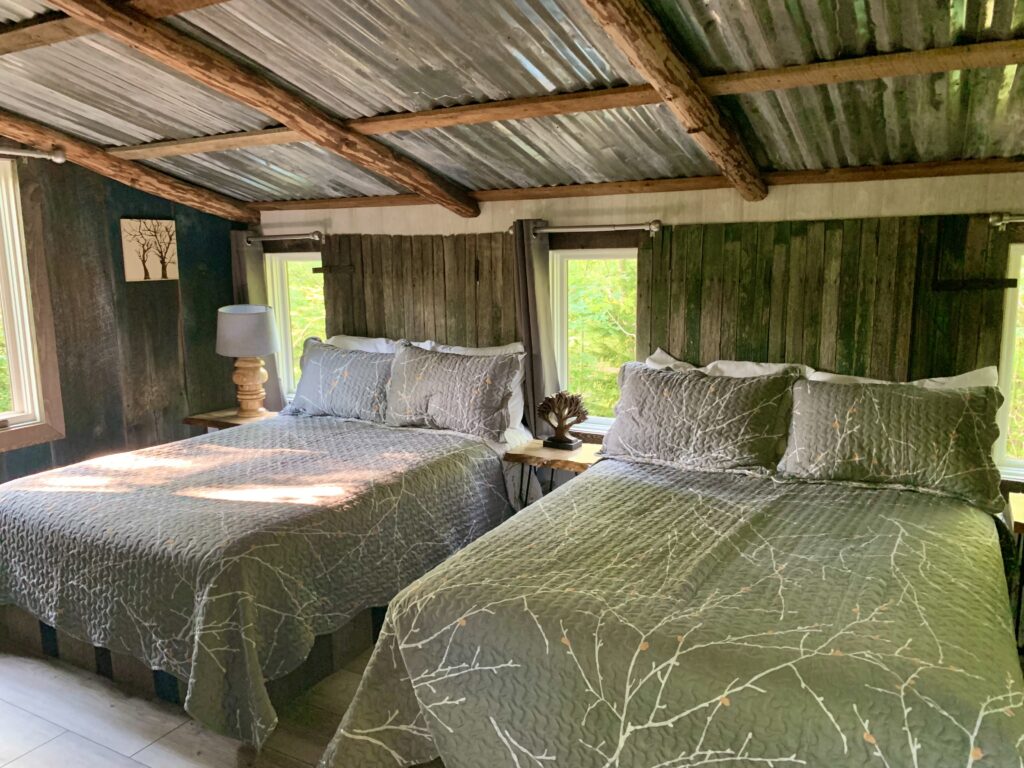 Linens are provided with your stay. Each treehouse has heating and air conditioning. Kitchenette's with a microwave, toaster, refrigerator and two burner hot places are available in The Gathering Tree and The Eagles Nest. The DayDreamer has a larger refrigerator and a three burner range.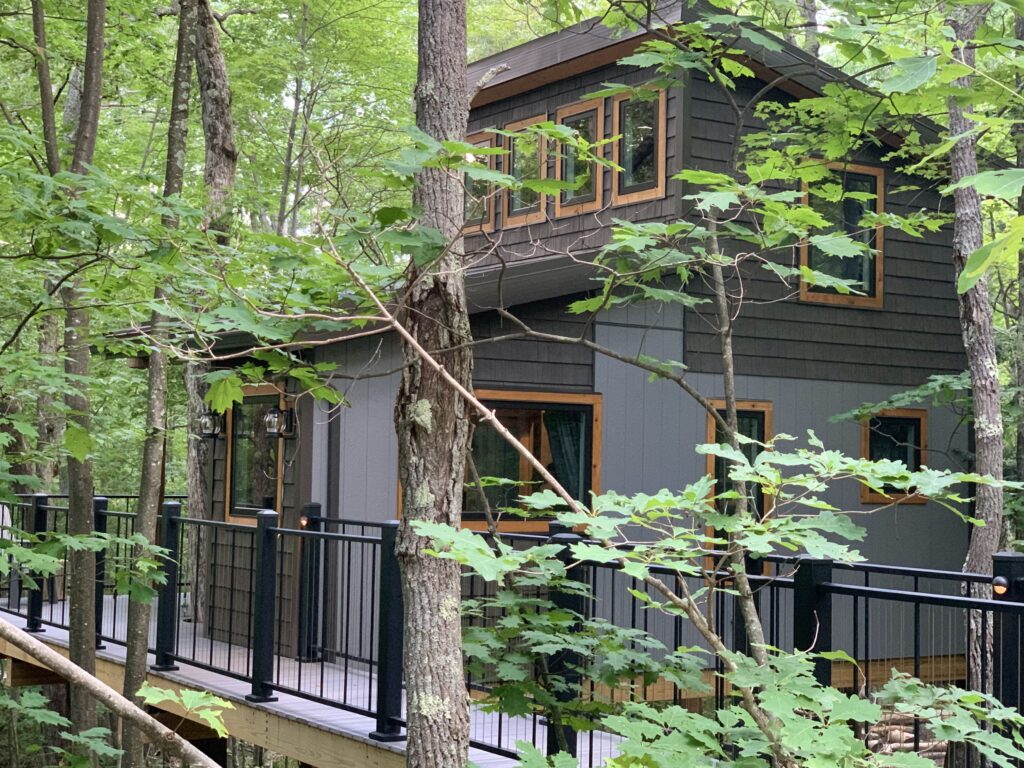 The newest treehouse is the DayDreamer. It is also ADA compliant, as there is an accessible ramp to get into the treehouse. A large bedroom, bathroom, and kitchen are on the first floor. In the loft, there's another bedroom with two beds.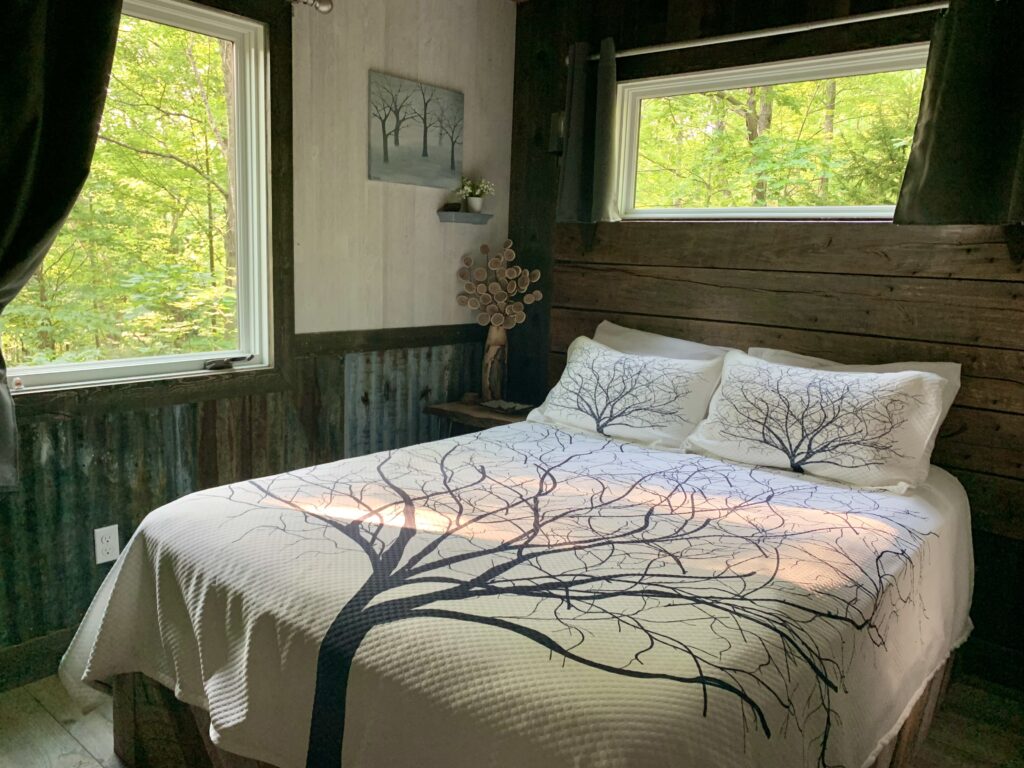 Ella's Treehouse Fire Pits
Each of the treehouses features a private fire pit with seating. The fire pits are easily accessible from each of the treehouses.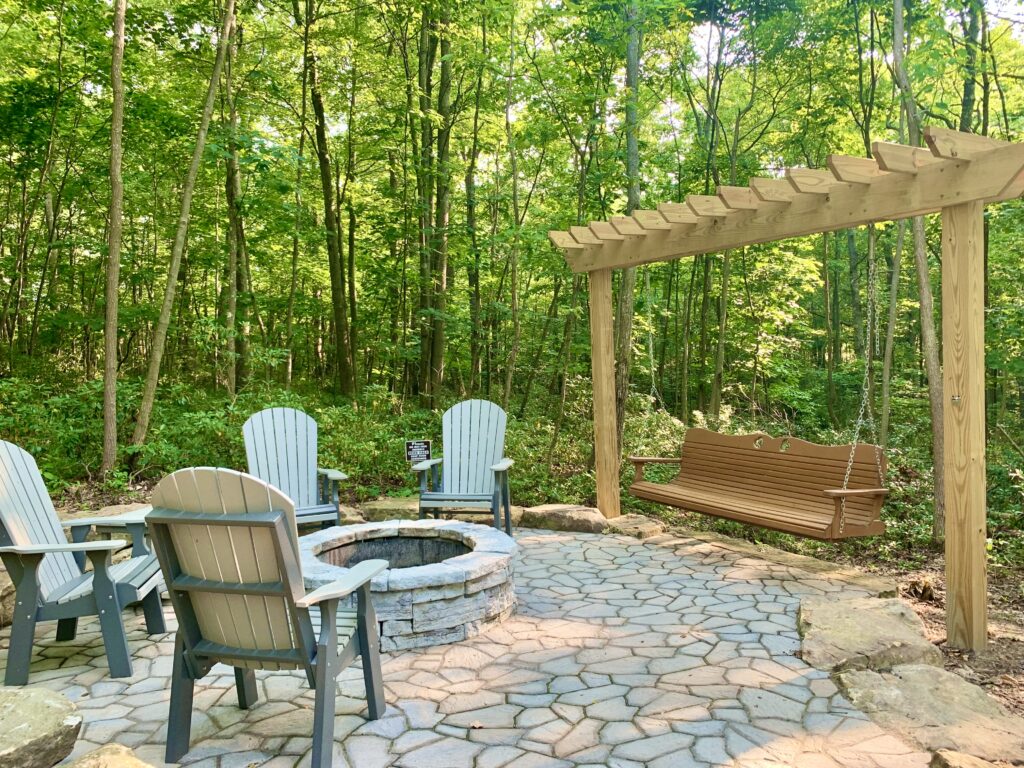 Firewood is available for purchase on the property. Be sure to bring some cash to purchase the firewood if you'd like to build a fire. The wood is located close to the main entrance of the property and beside one of the entrances to the TREEmendous trail.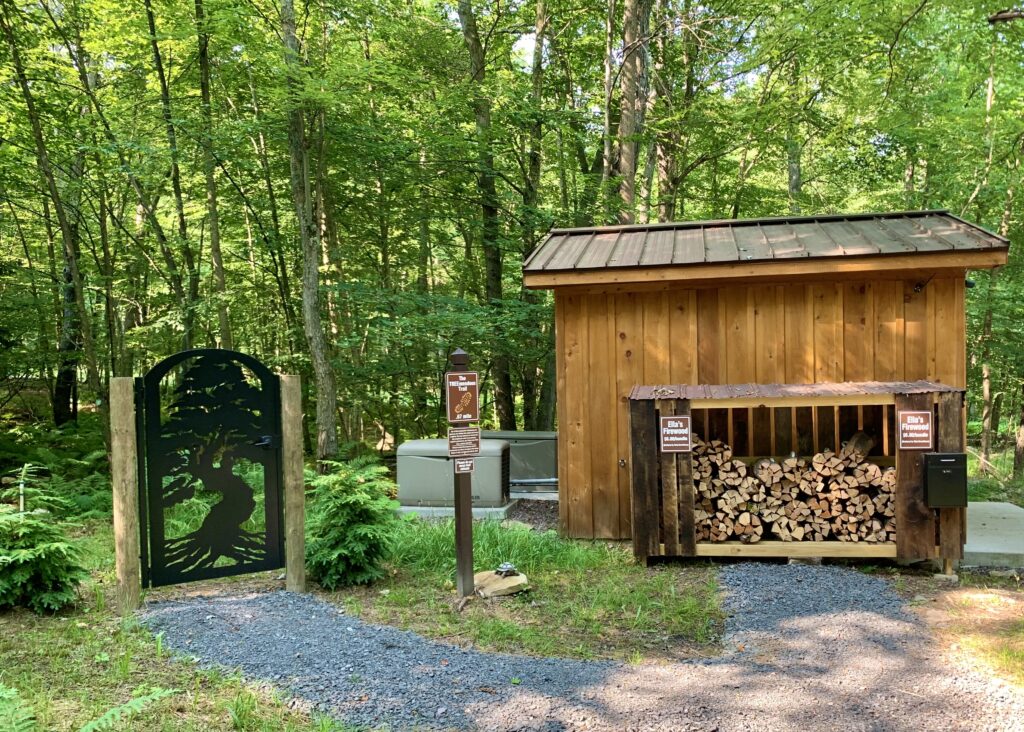 Ella's Treehouse Enchanted Trail
Surrounding Ella's Enchanted Treehouses is a private hiking trail only for registered treehouses guests. The TREEmendous trail is .67 miles and is fairly flat, however it is not stroller-friendly.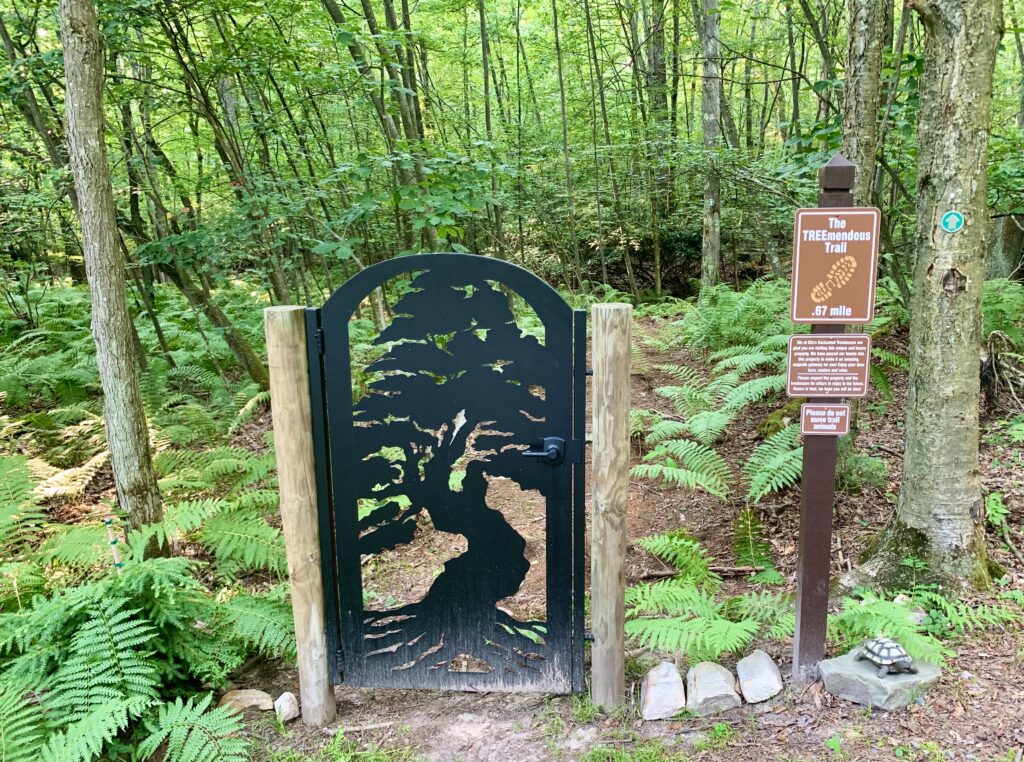 It's especially cute for kids, as there are small treasures and animals to seek along the way. The kids loved looking for the critters and other surprises placed along the trail.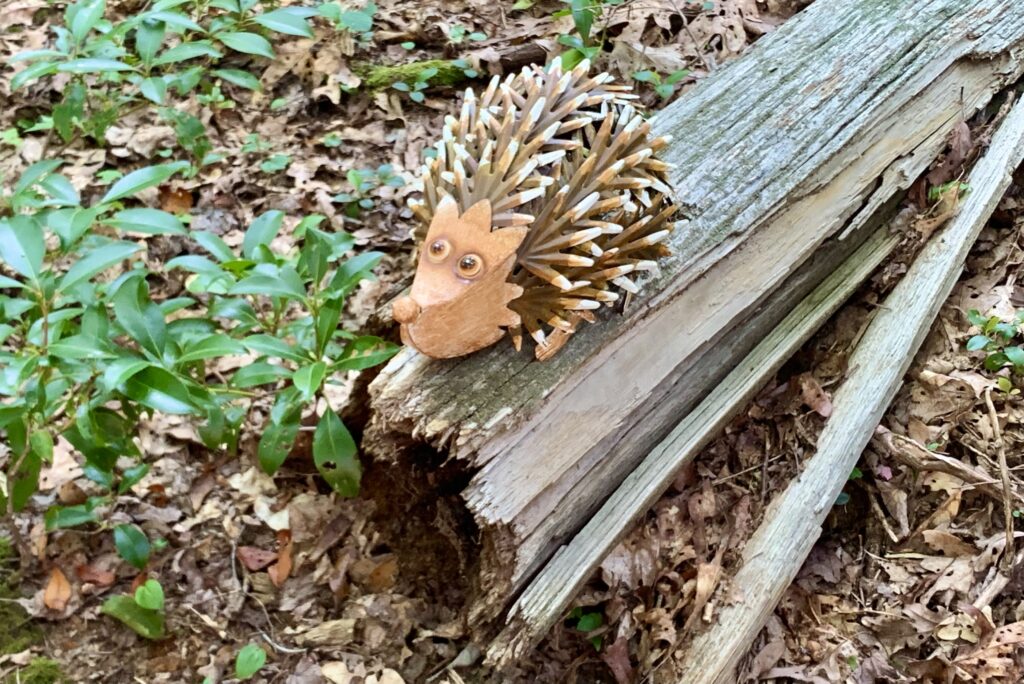 Treehouse Details
Be sure to book a stay at Ella's Enchanted Treehouse well in advance, as reservations fill quickly. Reservations and more information can be found here. Note that the treehouses are located in a remote area, so cell service may be spotty for certain carriers. The treehouses do not have WIFI.
Only registered guests are allowed on the treehouse property. Be sure to check the maximum guest capacity of each treehouse.
Deep Creek Lake Activities
The Deep Creek Lake area has many attractions and activities available during the summer and winter. Wisp Resort is nearby, which has a mountain coaster and ropes course in the warmer months and features skiing in the winter.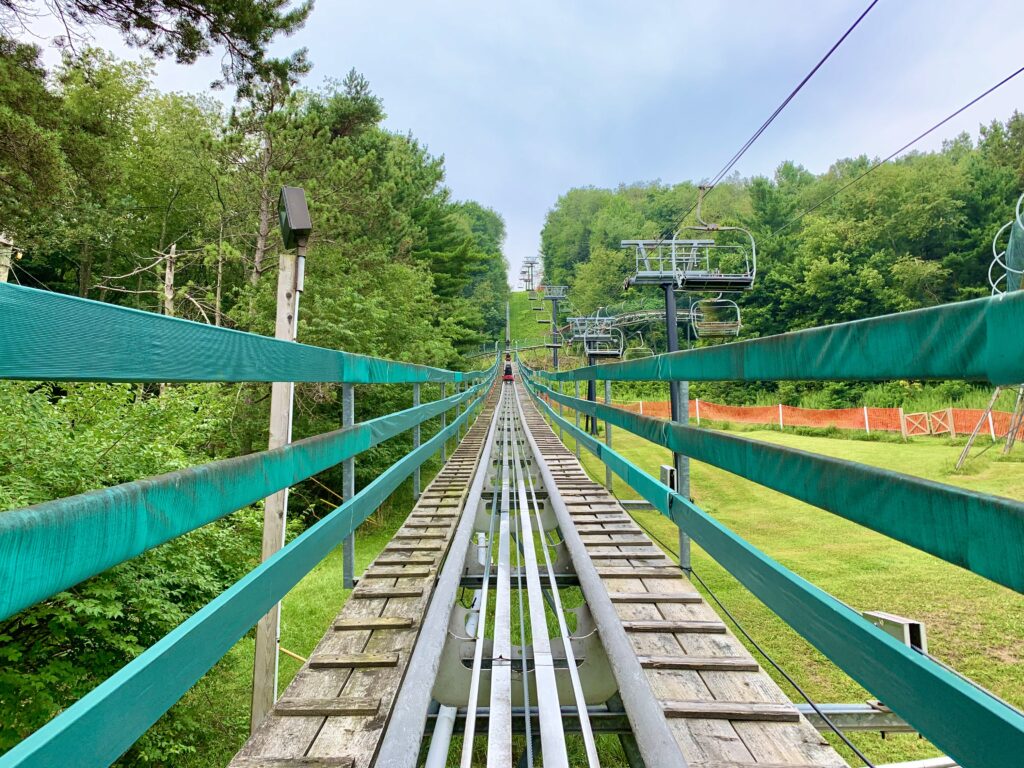 There are also many state parks in the area to enjoy.
Swallow Falls State Park includes trails with views of waterfalls. It is the home to Muddy Creek Falls.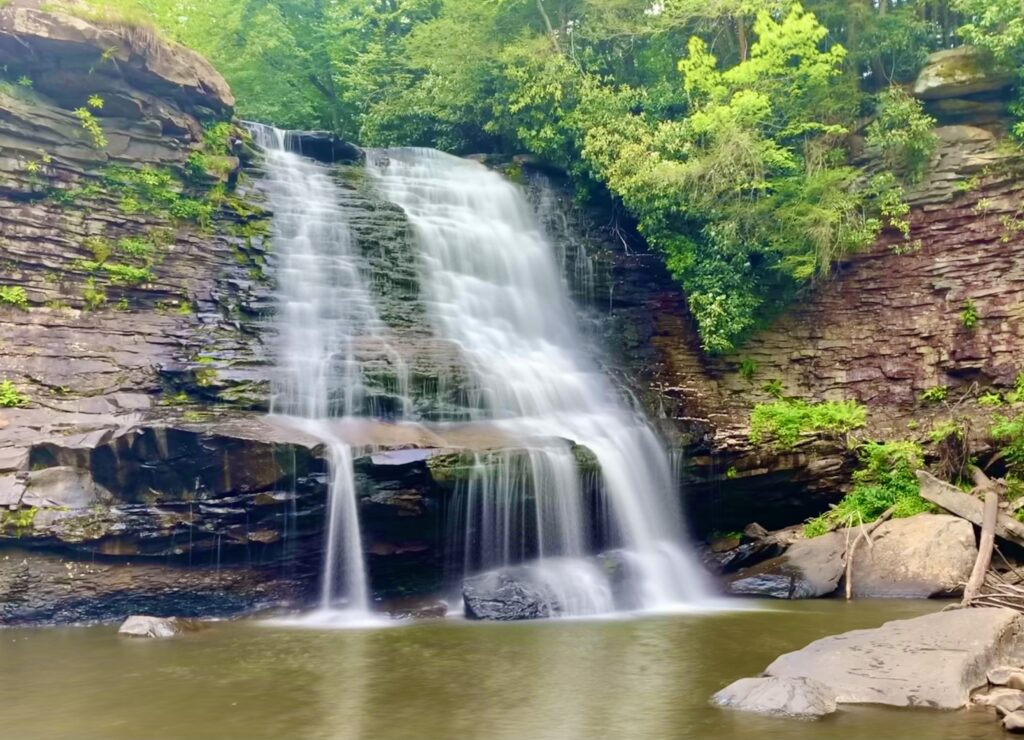 Herrington Manor State Park features a seasonal swimming beach with boat rentals.
Looking for more outdoor adventures?
Check out these state parks in Maryland and Pennsylvania: