Disclaimer: Use caution at all times as natural hazards exist at Herrington Manor State Park.  Please play wisely and follow the applicable state guidance for travel and safety considerations.
Herrington Manor State Park is a 365-acre park located west of Deep Creek Lake. It's part of the Garrett State Forest. The park features a seasonal swimming beach, boat rentals, biking, hiking, picnicking, and more. There are cabins available to rent and programs in the summer.
Herrington Manor Entrance Fees
The park charges admission fees for day-use. The charges are subject to change, but generally cost $3/person for in state and $5/person for out-of-state visitors during the summer and ski season weekends and holidays. Other times, they charge a per vehicle rate of $3 for Maryland vehicles and $5 per vehicle for out of state visitors. We visited Swallow Falls State Park first, and we were told that we could apply our admission from Swallow Falls to Herrington Manor, too. Your experience may vary, so be sure to ask at the admission booth.
Herrington Manor Swimming
The main focus of Herrington Manor is the 53-acre lake. The lake includes a large swimming area in the summer. There's also a large beach / sand area available for play. Check the state park's website to determine when swimming is permitted. Boat rentals are also available.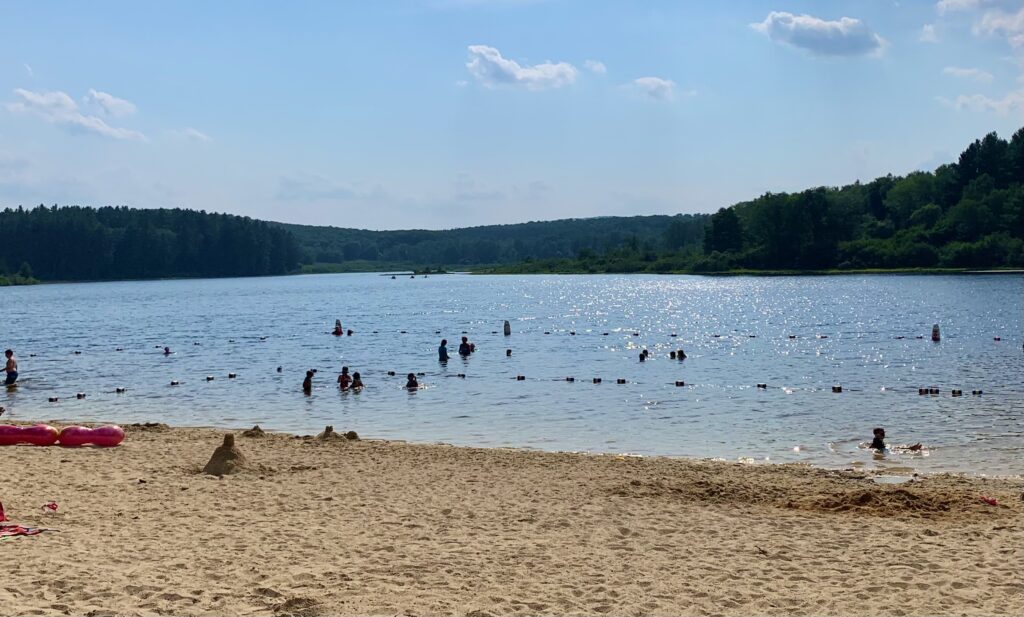 Herrington Manor Picnicking and Pavilion
The pavilion at Herrington Manor is close to the swimming beach. It can be rented for the day. There's also plenty of picnic tables around the beach and snack bar for day-use.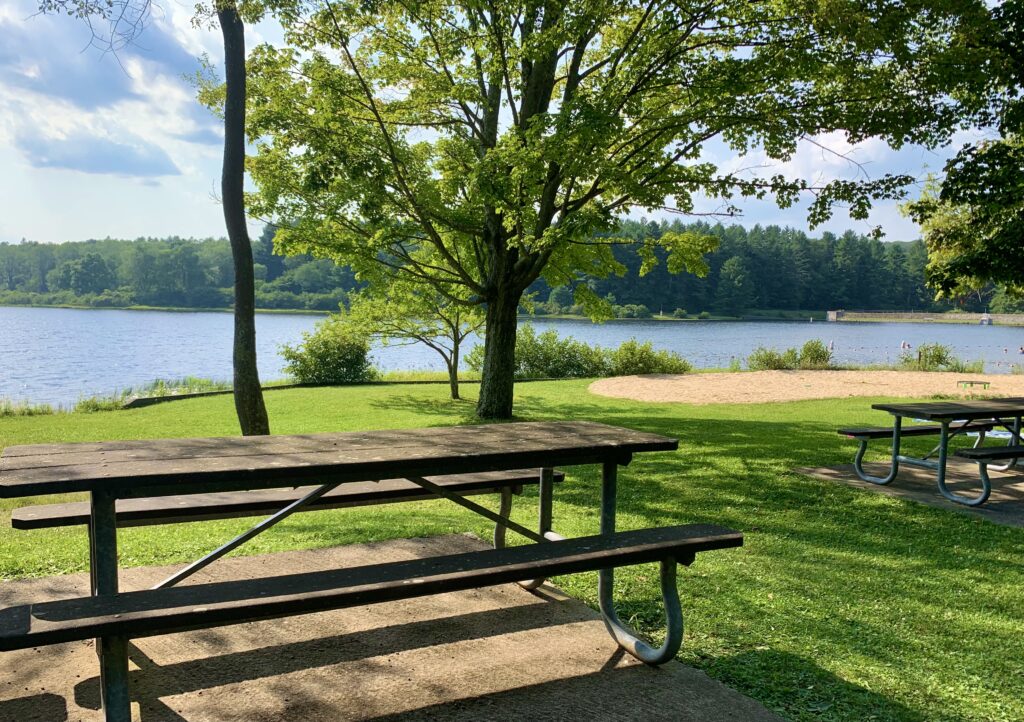 Herrington Manor Snack Bar
This state park has a large building close to the lake which served as the boat rental location, snack bar, and restrooms. Some picnic tables were available indoors.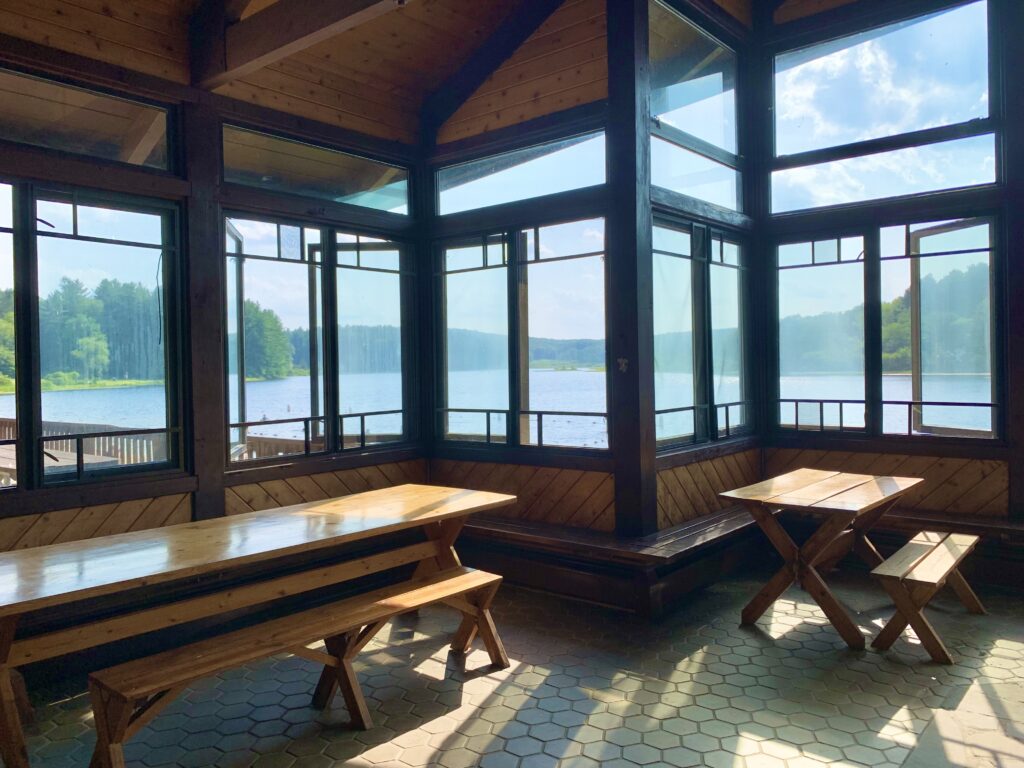 During our visit, the snack bar's menu consisted of staples such as burgers, hot dogs, chicken tenders, ice cream, fries, pretzels, and drinks. Beside the snack bar was restrooms and boat rental equipment.
Looking for some more fun in the outdoors?
Check out: