Gunpowder Falls State Park is one of Maryland's largest state parks. It is is actually made up of six areas: Hereford Area, Torrey C. Brown (TCB) Rail Trail, Sweet Air Area, Central Area, Hammerman Area, and the Dundee Creek Marina.
Hammerman Area Address
This post will focus on the popular day-use Hammerman Area. This area is located at 7200 Graces Quarters Road, Middle River, MD. The Hammerman area includes a swimming beach on the banks of a river to enjoy in the summer, picnicking areas and pavilions, and a beach bathhouse and concession stand.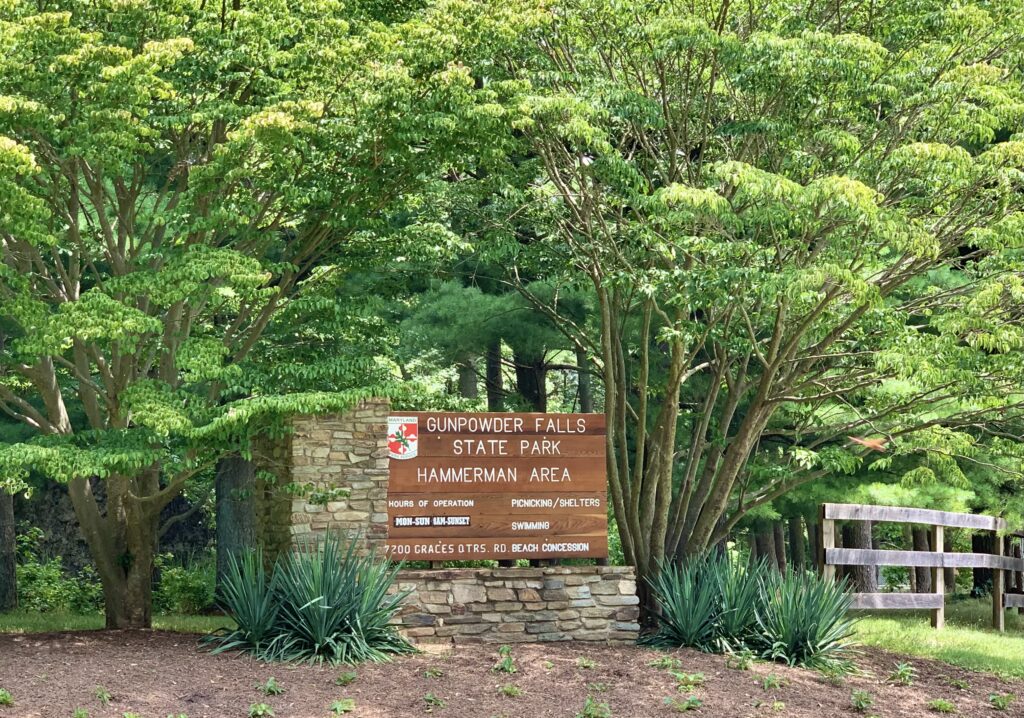 When arriving at the Hammerman area entrance, there will be a building to collect the entrance fees. On weekends and holidays, Memorial Day through Labor Day, there is a $5 per person charge ($7 per person for non-Maryland residents). On weekdays Memorial Day through Labor Day, there is a $3 per person charge ($5 per person for non-Maryland residents). This fee is subject to change. Check the park's website for any service charges changes.
Gunpowder Falls State Park Playgrounds
After the main entrance building, the road will curve around to the parking area for the lake beach. Along the way, there will be some other large parking areas by some pavilions and playgrounds.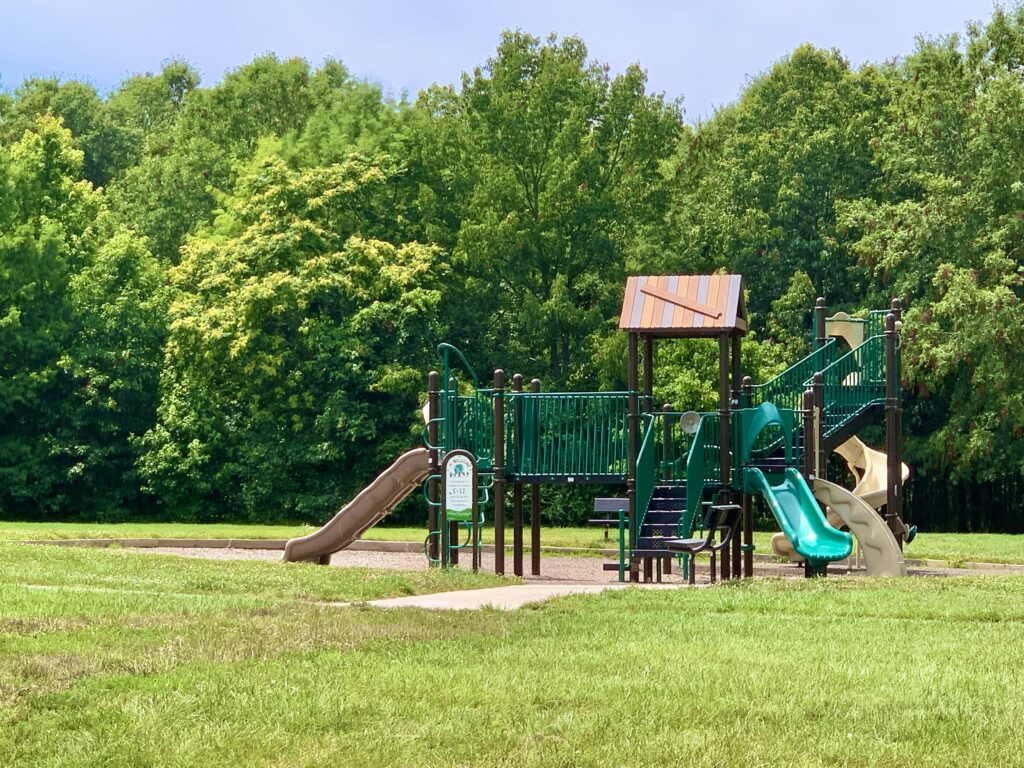 At the end of the Park Drive, there will be a large, long parking lot for the beach area. If possible, you may want to park close to the bathhouse, which is the blue building close to the entrance of the parking lot.
Gunpowder Falls Beach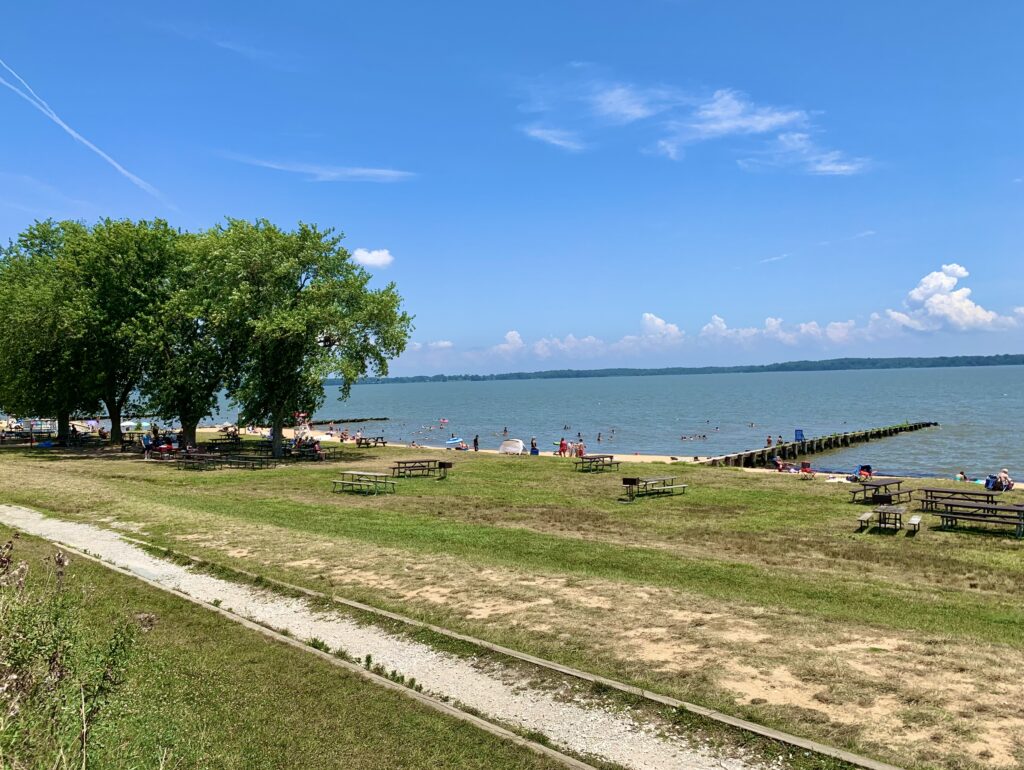 The beach area starts with a grassy area. There are some trees in this area, which provide some much-needed shade. There's also picnic tables available and some park-style grills.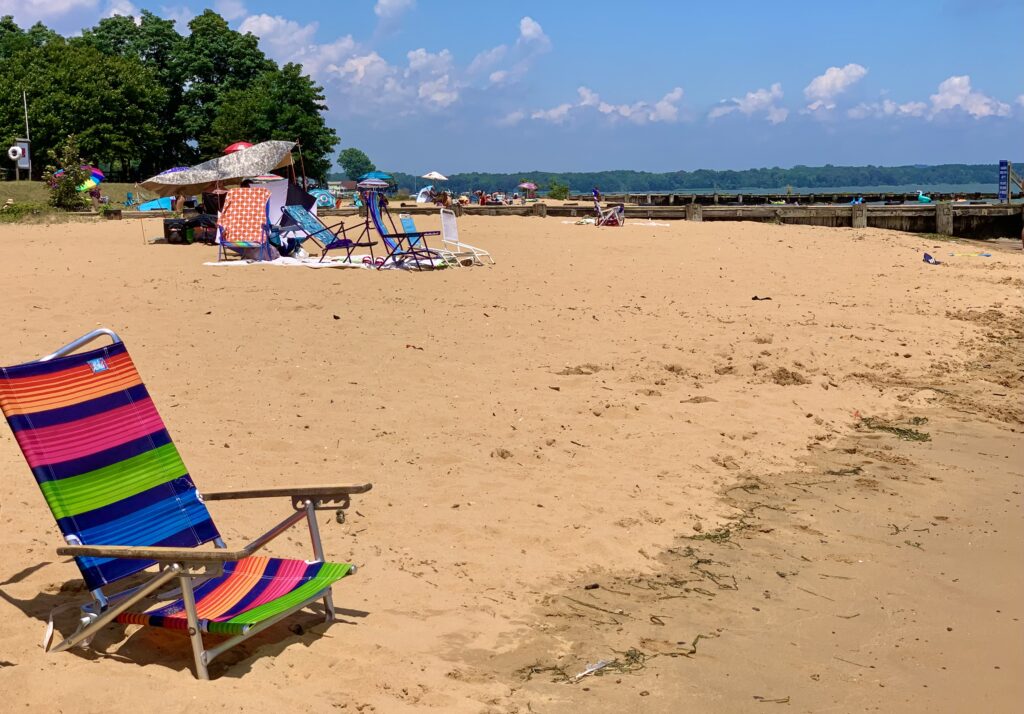 There is a section of sand before the water. When we visited in mid-summer, the water was fairly warm. Keep in mind the beach is actually the banks of the Gunpowder River.
Gunpowder Falls State Park Beach Bathhouse
The large blue building includes the beach bathhouse with access on the lower-level. The top level has a snack bar.
The snack bar was closed on the day that we visited, but there are some vending machines located in the walkway to the snack bar. The vending machines were drinks, and it appeared to be Coca-Cola products.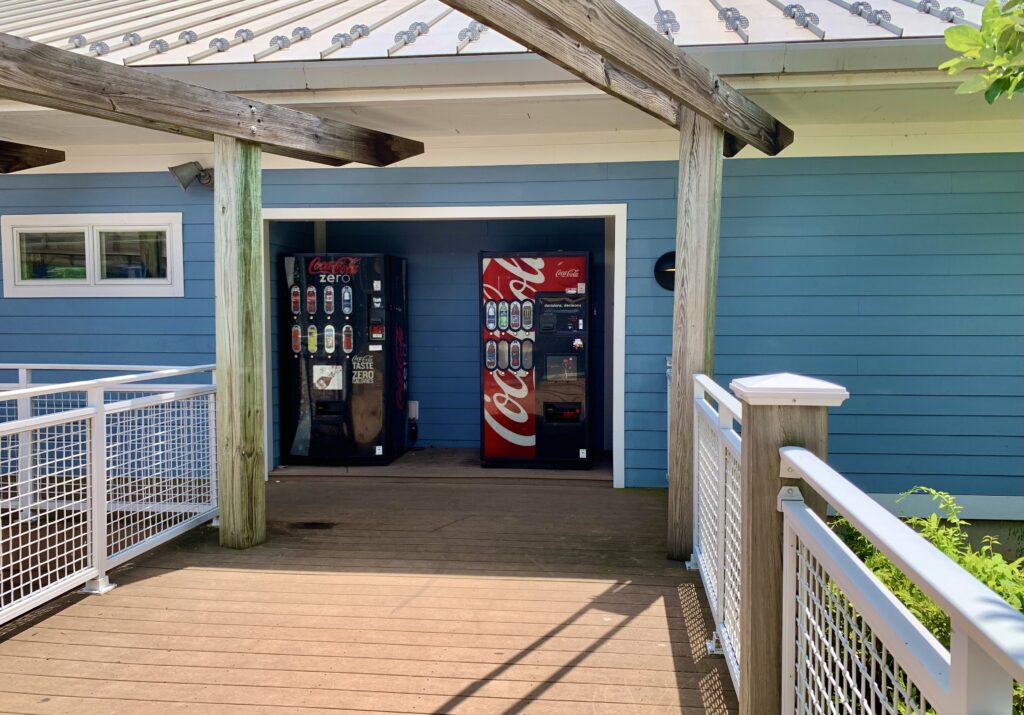 Looking for some more fun in the outdoors?
Check out these State Parks in Maryland and Pennsylvania: