Ben's Red Swings is a community playground located near the intersection of Beaver Dam Drive and South Park Drive in Salisbury, Maryland. There's a large parking lot beside the playground. It's also a convenient location to park to visit the Salisbury Zoo.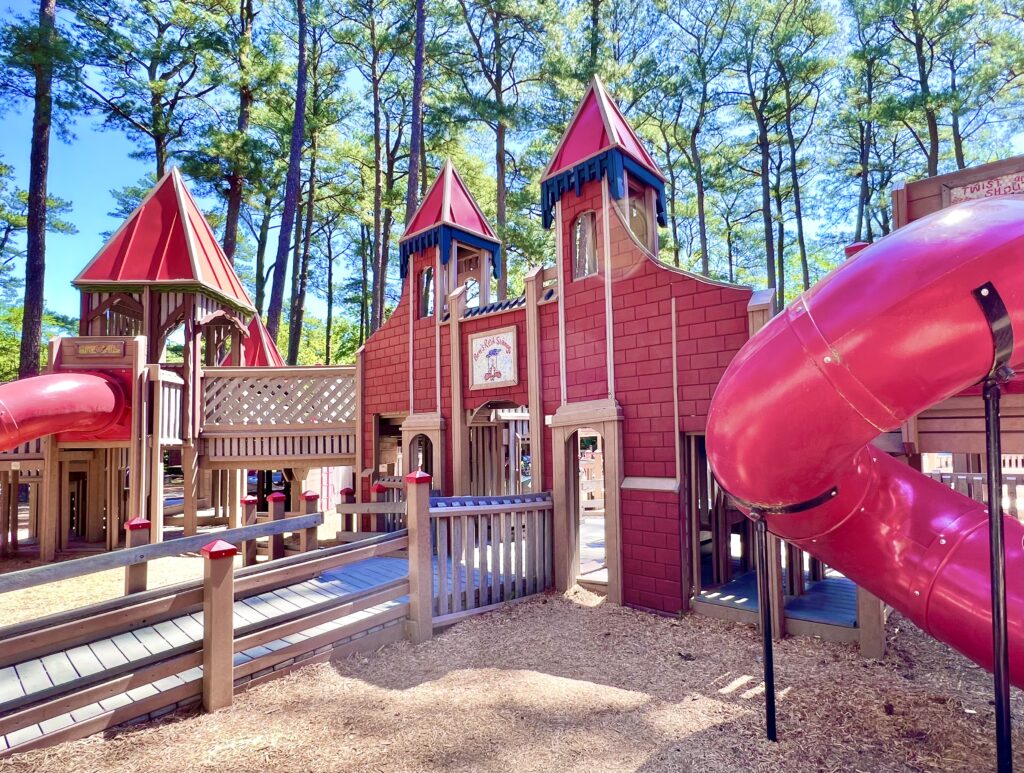 Ben's Red Swings is a memorial playground for a little boy who passed away. His favorite color was red, so the playground is adorned with many red highlights throughout the structures. The red swings are a symbol of Ben's red angel wings from his dreams.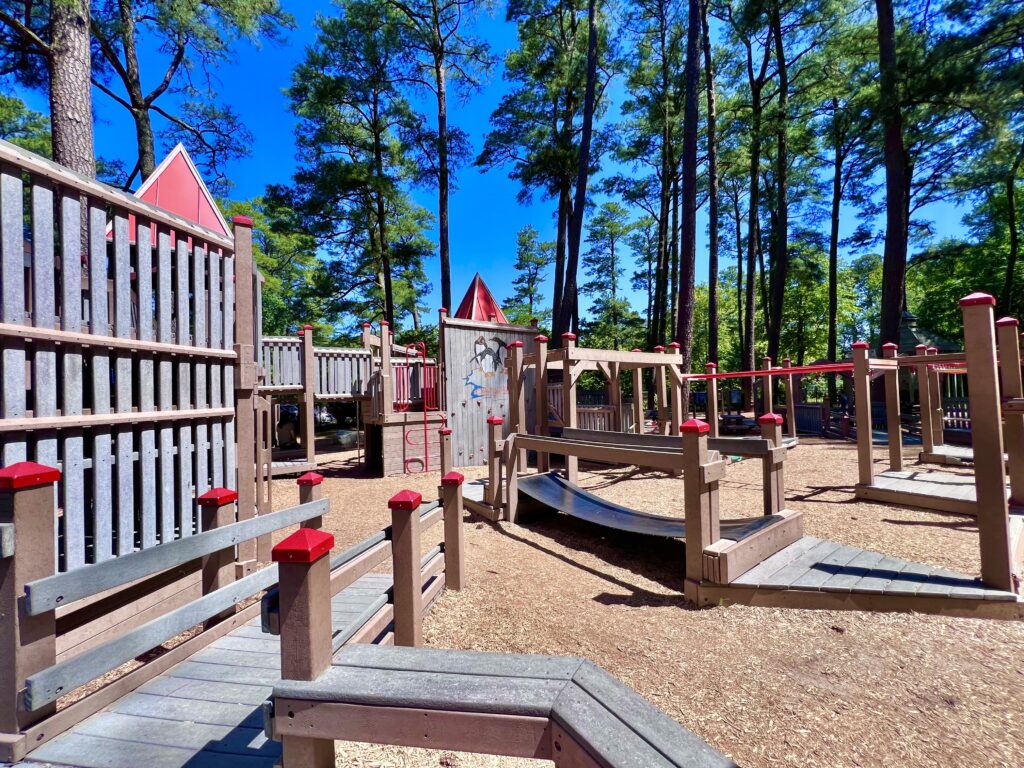 The playground is large and includes many play elements. It's built within a grove of tall trees, making it fairly shady. It's surrounded by a gate, though take note that there are two entrances / exits. One in the front and one at the side.
Sandboxes
There are two sandboxes at Ben's Red Swings playground. One is a bit larger and separate from the main playground structure.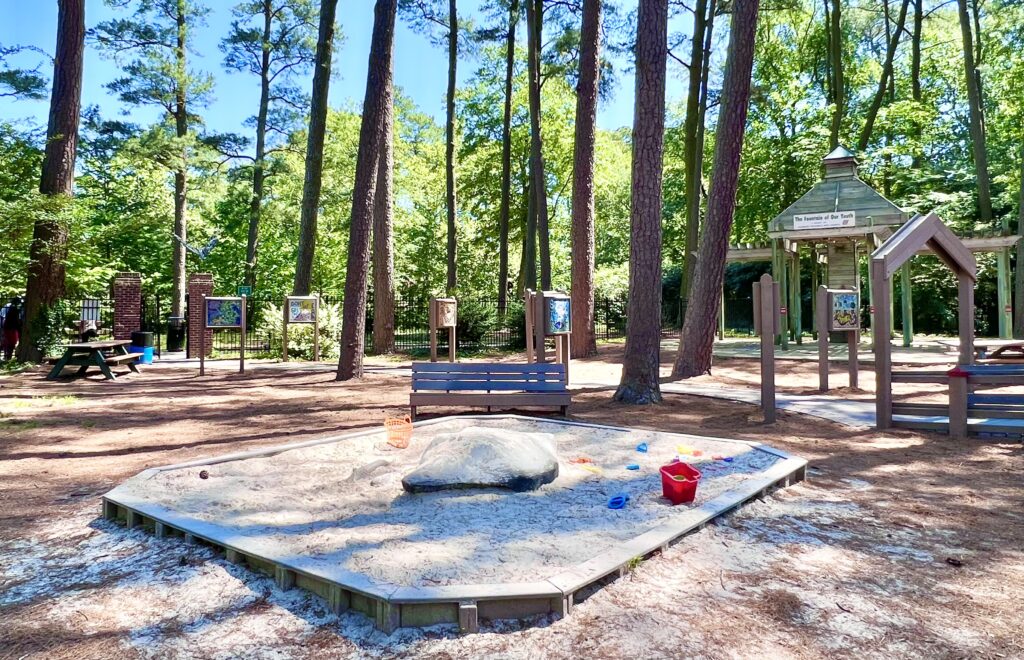 The second sandbox is smaller, though it is shaded and beside the tot lot. This sandbox also has a digger.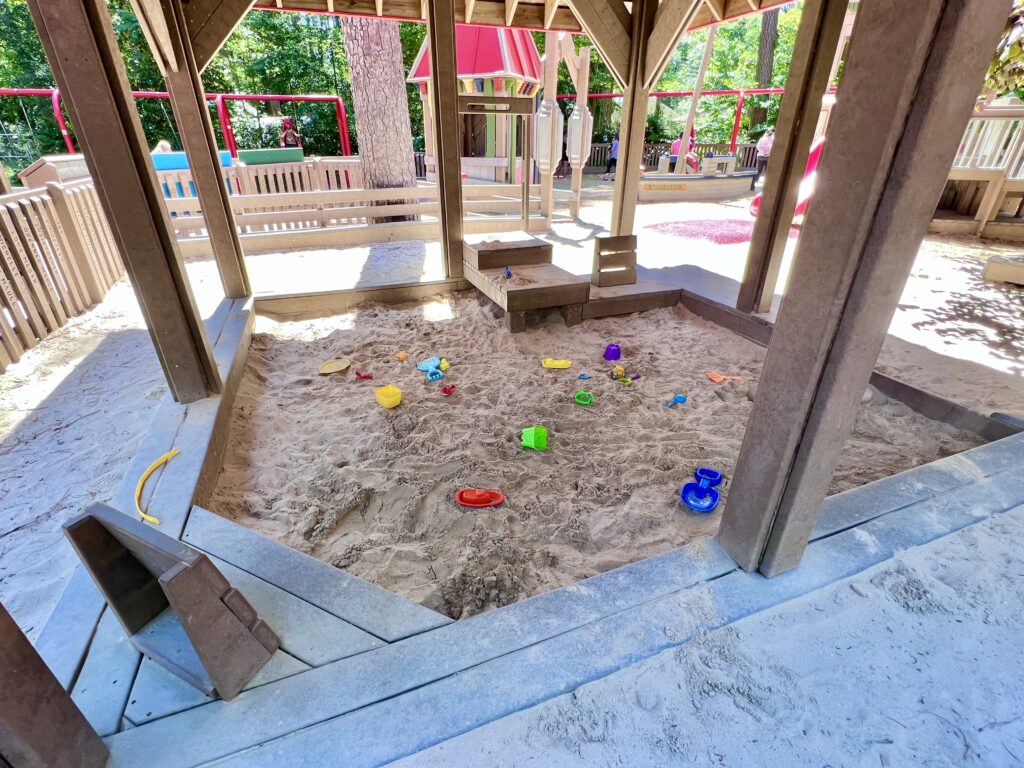 Of course, Ben's Red Swings playground has a long set of swings. There's also a smaller set of bucket swings in the tot lot area.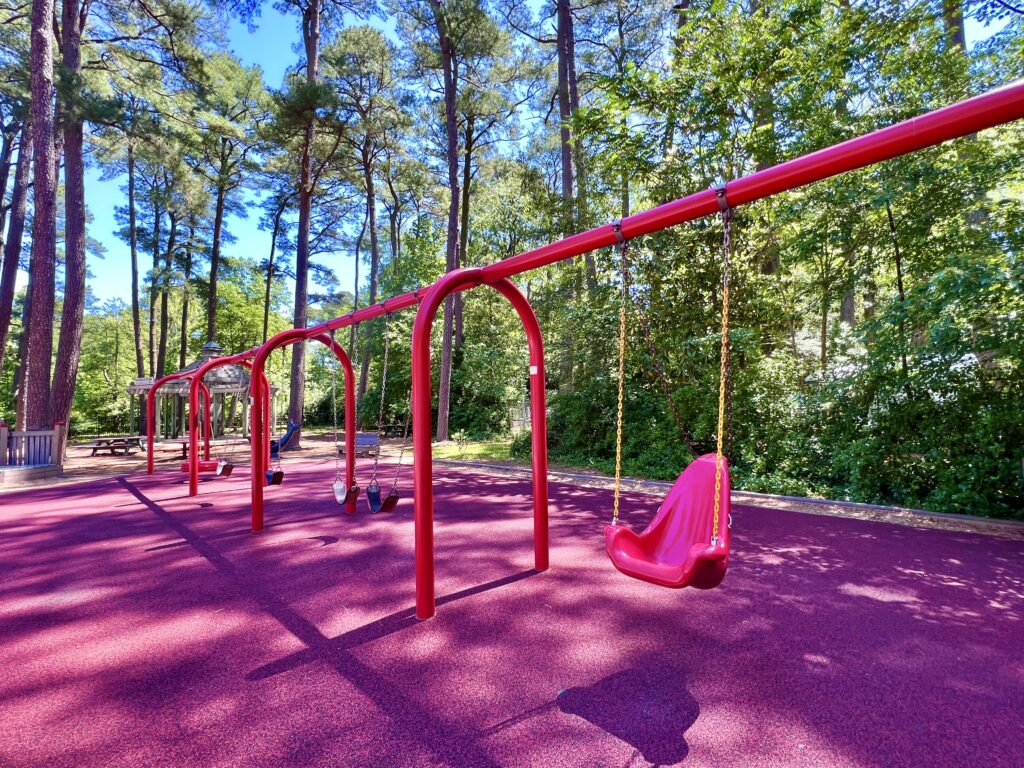 The playground has several picnic tables within its gates. However, there's also picnic grounds on the other side of the parking lot from the playground.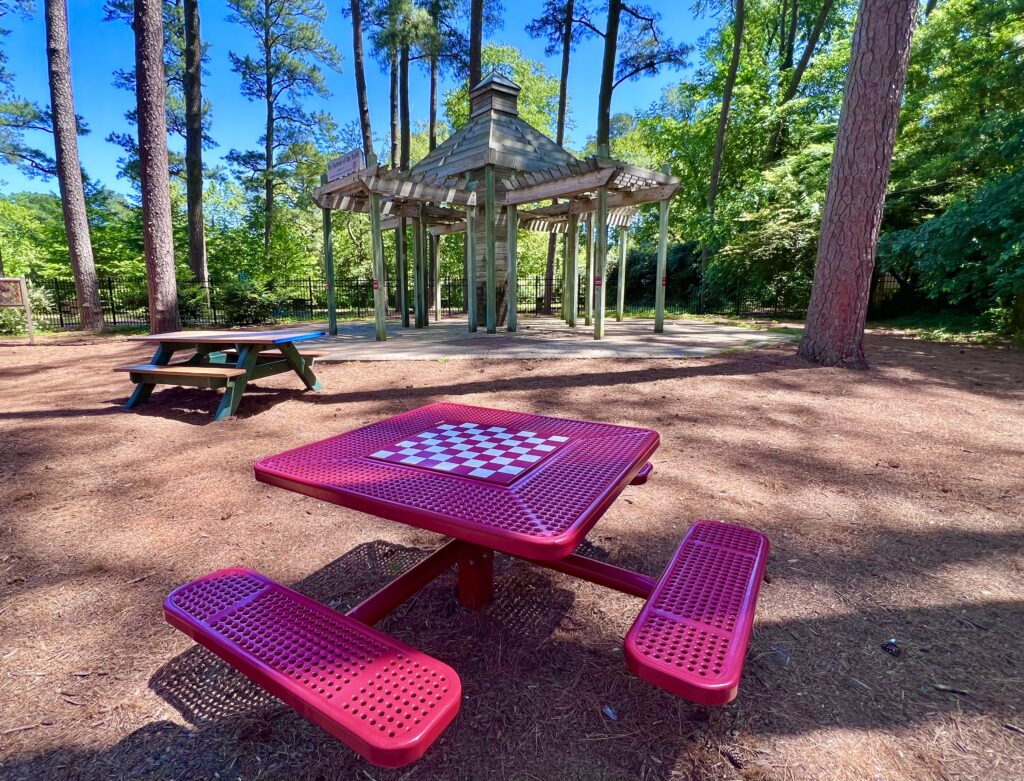 The picnic grove also has a small playground structure. The picnic tables dot the landscape and sit among the trees. It's mostly shaded due to the tall trees throughout this area.
The picnic area borders a creek, which tends to have some ducks paddling around. There's also a nice bridge to view the creek.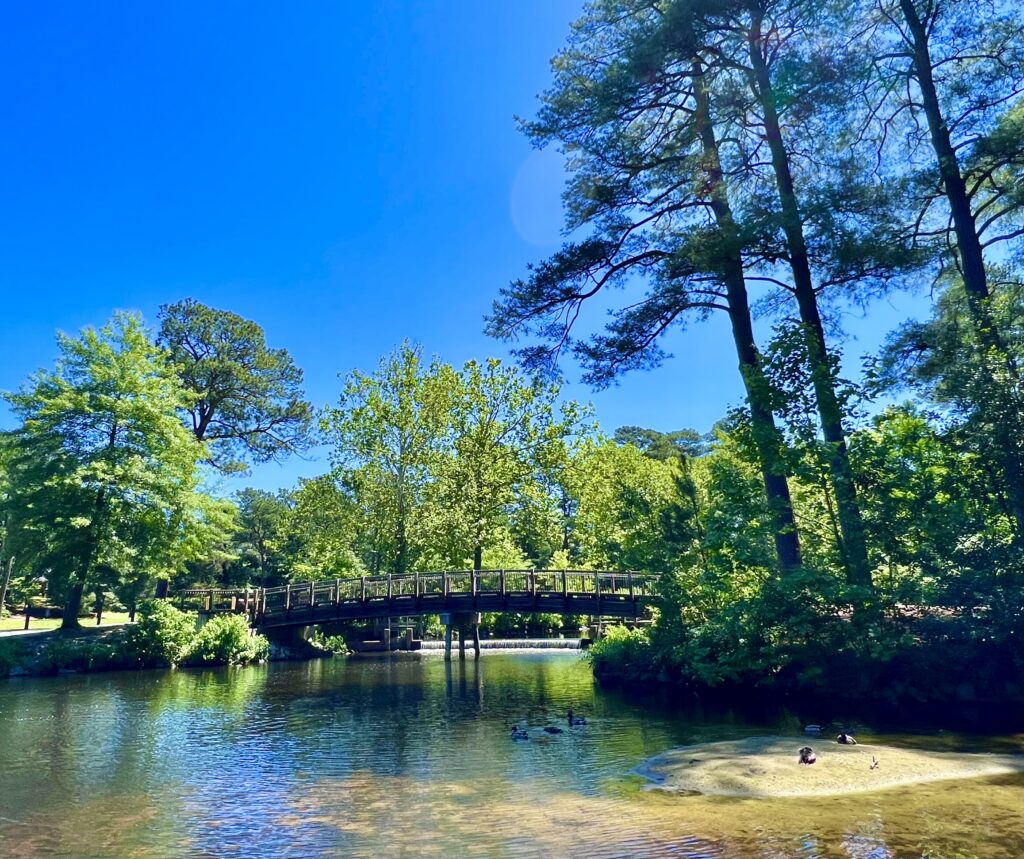 Ben's Red Swings Restrooms
There is a small restroom building at the playground. Theses restrooms have running water. There's also a water bottle filler in front of the restrooms.
Looking for More Amazing Playgrounds?
Maryland boasts many amazing playgrounds. Here is a list of some of the best Maryland playgrounds.
Nearby Pennsylvania is home to lots of awesome playgrounds. Be sure to check out this list of amazing playgrounds in Pennsylvania.