Millard Cooper Park is located in the town of Sykesville, Maryland and features a splash pad in the summer.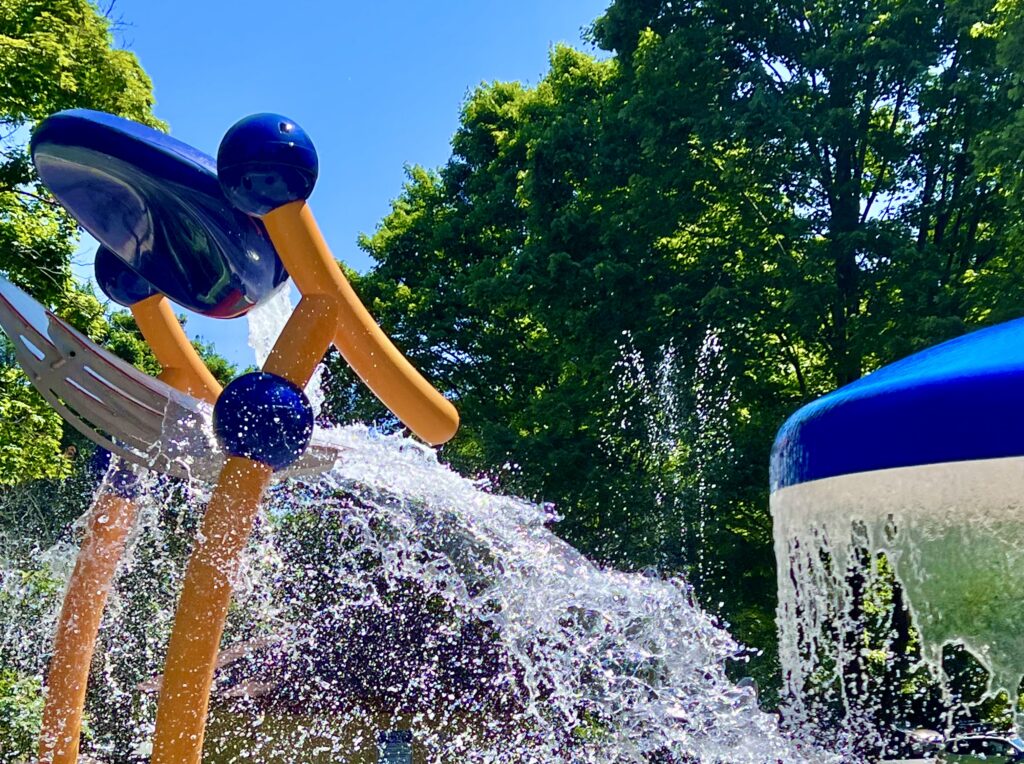 Sykesville is about 25 miles west of Baltimore and about 17 miles south of Westminster, Maryland.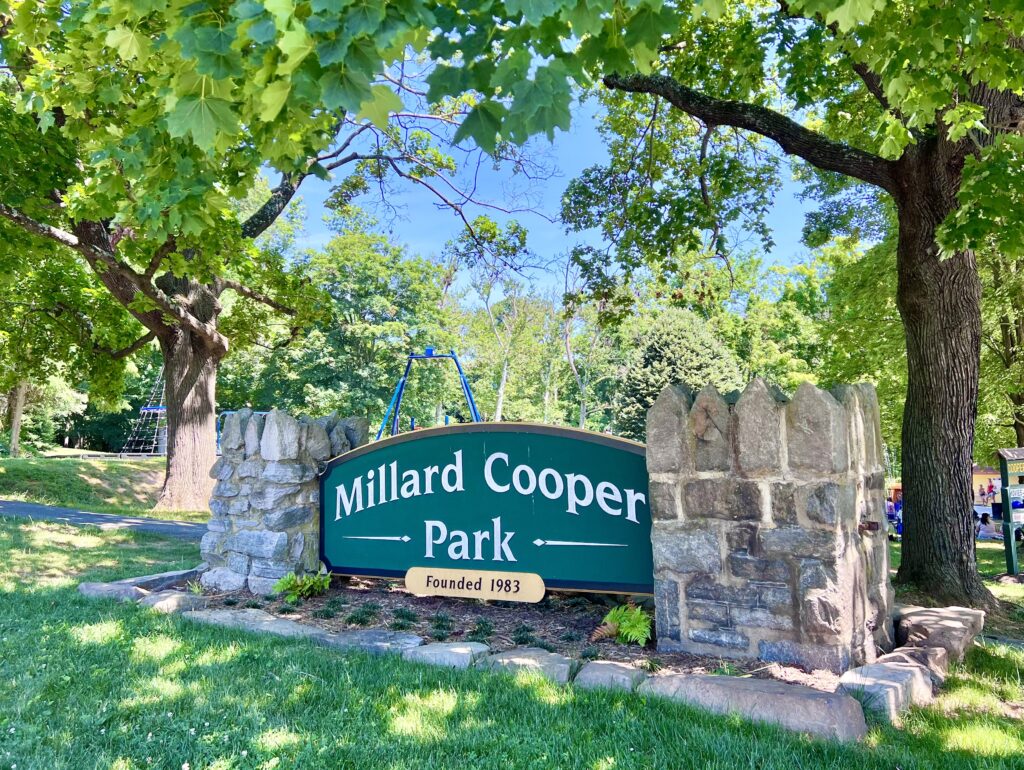 Parking is available right beside the park, as you enter the park beside the gate house. The park recently added new playground equipment and a splash pad.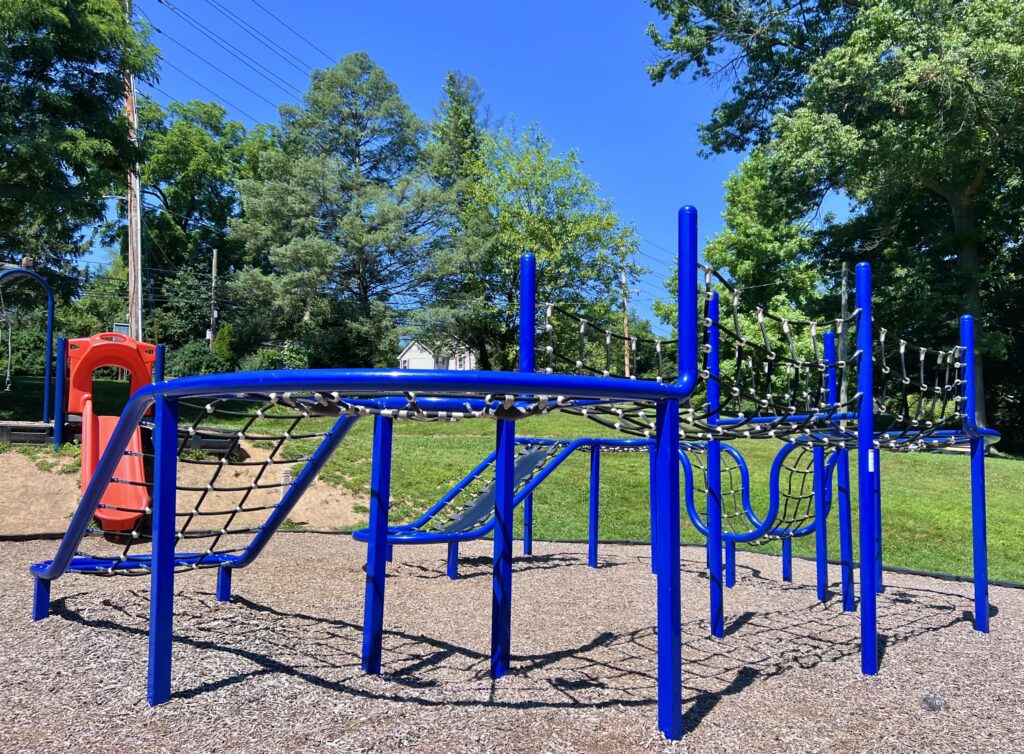 The playground now has a long zip line and a ropes climber. It's located up a small hill from the park's front entrance and splash pad. This new part of the playground does not have much shade.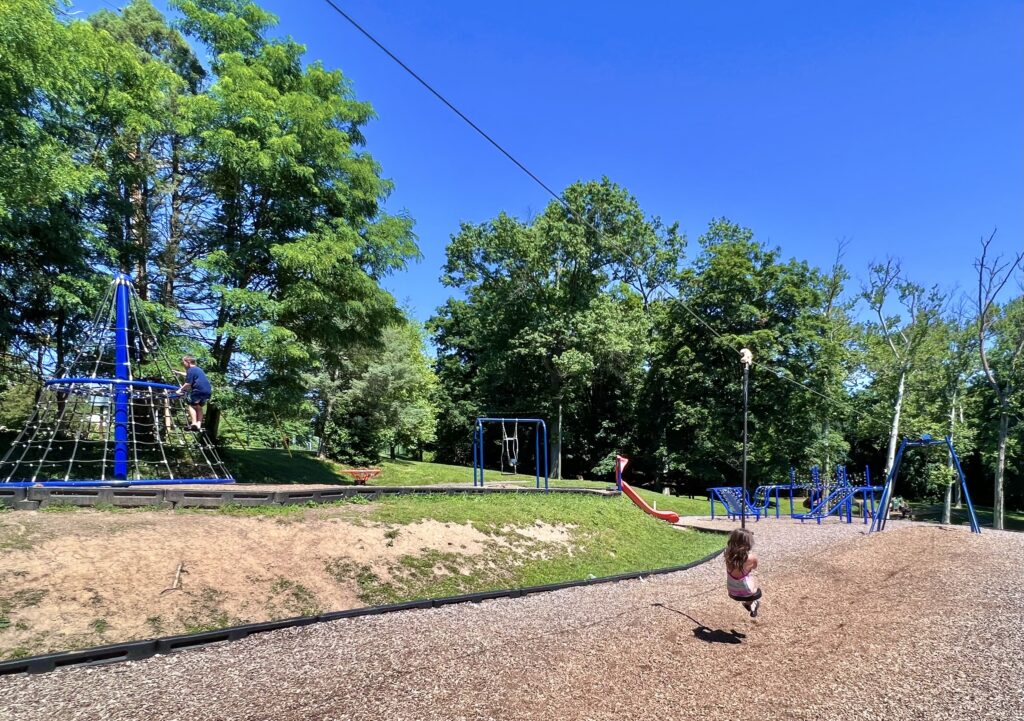 In addition to this new playground equipment, there's a larger, already existing, play structure located farther into the park, beside a pavilion.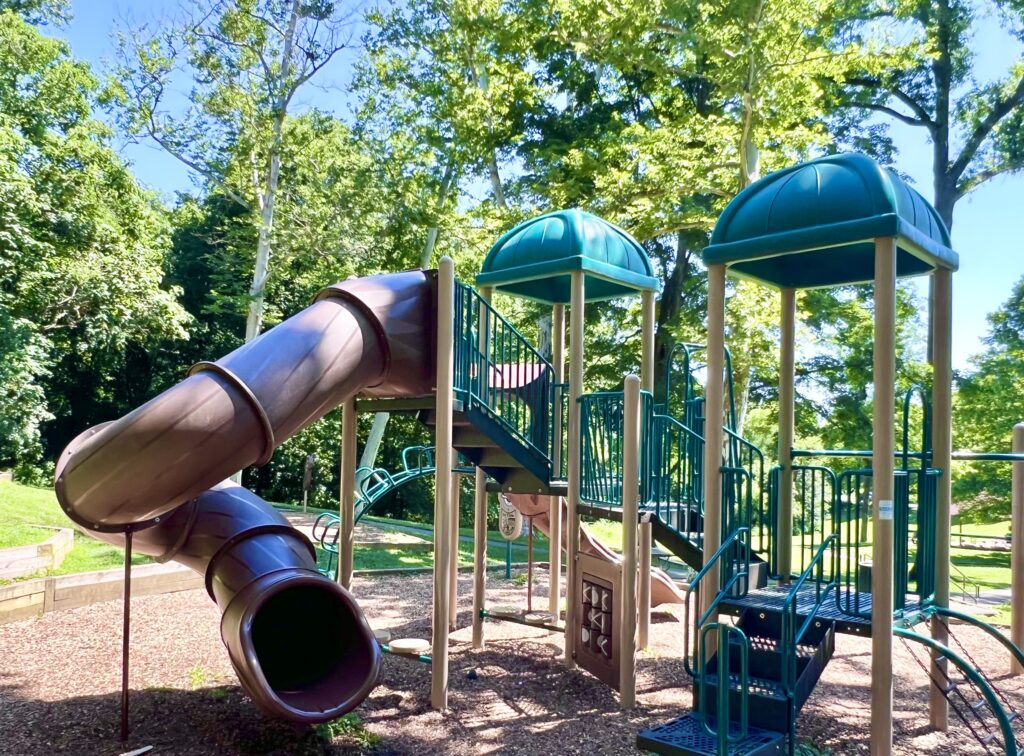 The pavilion beside this playground has a few picnic tables. This area of the playground can be a bit shaded and has a pavilion for shade.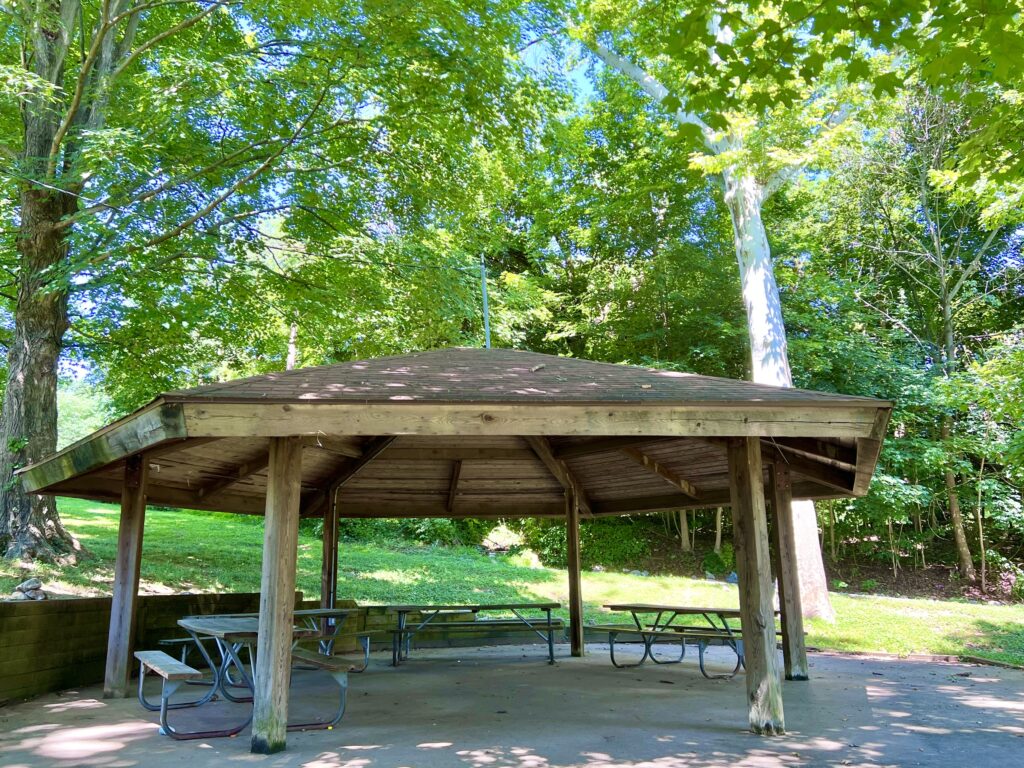 Millard Cooper Park Splash Pad
Millard Cooper Park now has a splash pad at the front of the park. The splash pad has particular hours when it is operational. For instance, the splash pad is closed every Tuesday for routine maintenance.
Other days it's open 10 AM to 7 PM, however always check the Town of Skyesville's Facebook page to see if it's closed due to a maintenance issue or inclement weather. It's open during the summer months, so check their Facebook page for when it closes for the summer.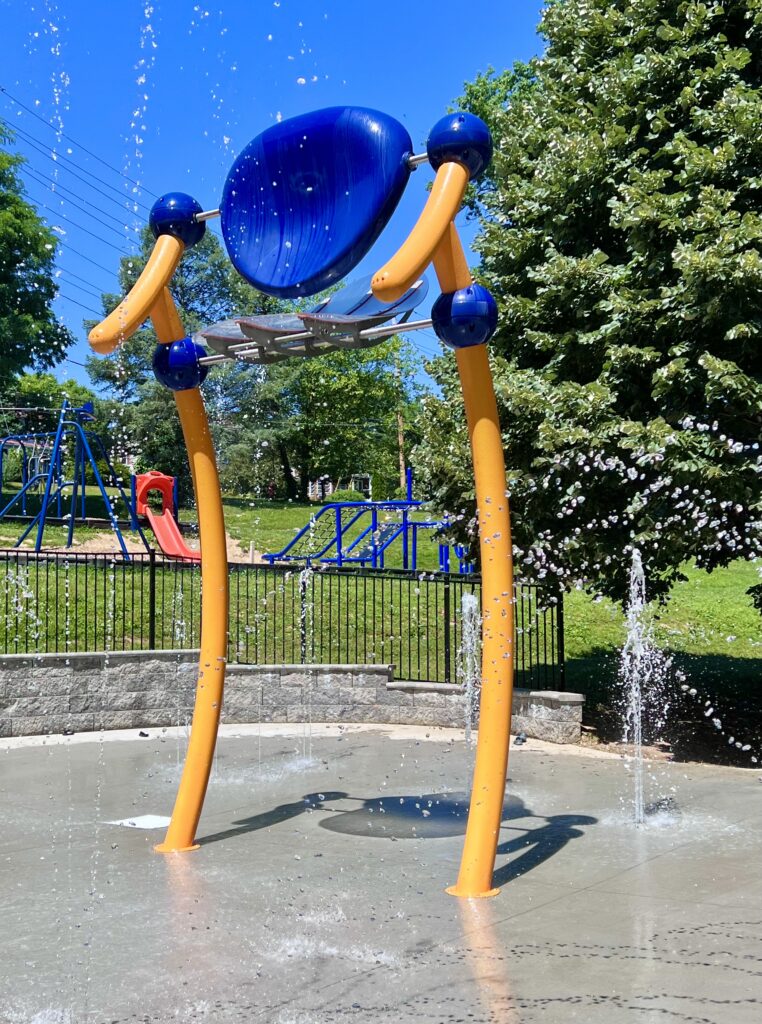 Splash pads can close unexpectedly due to maintenance issues, weather, etc.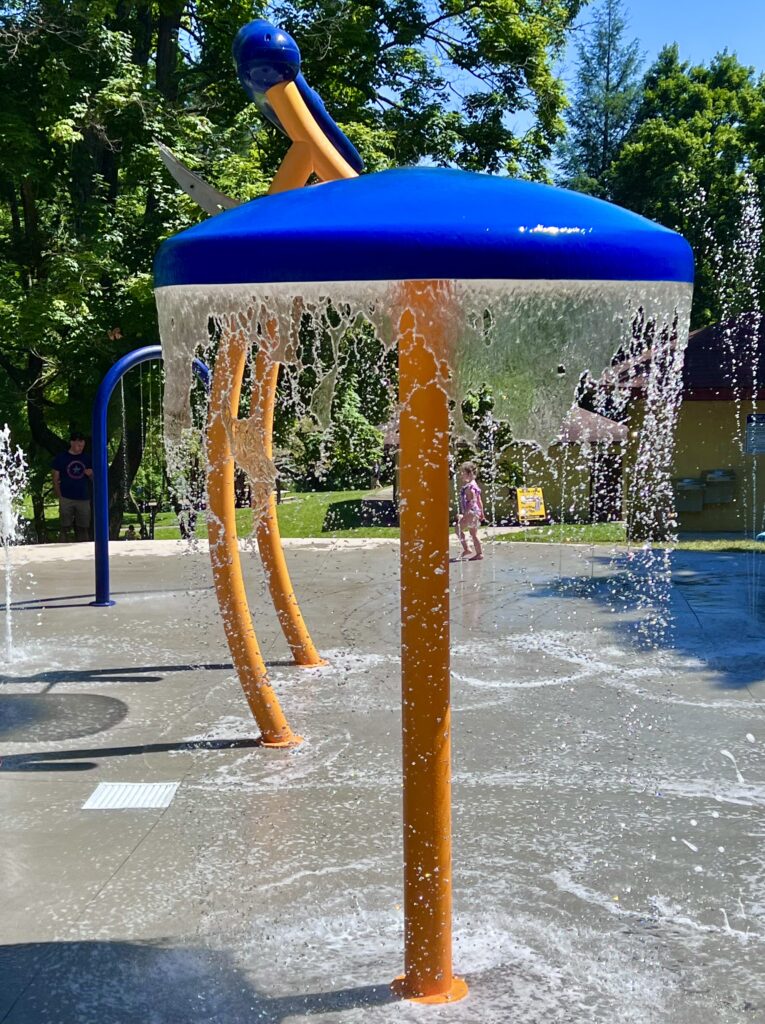 The splash pad includes a small slide. There's plenty of opportunities to get a bit of a splash of water or get completely drenched. There is a low wall around some of the splash pad that can serve as seating for parents, but some parents brought chairs.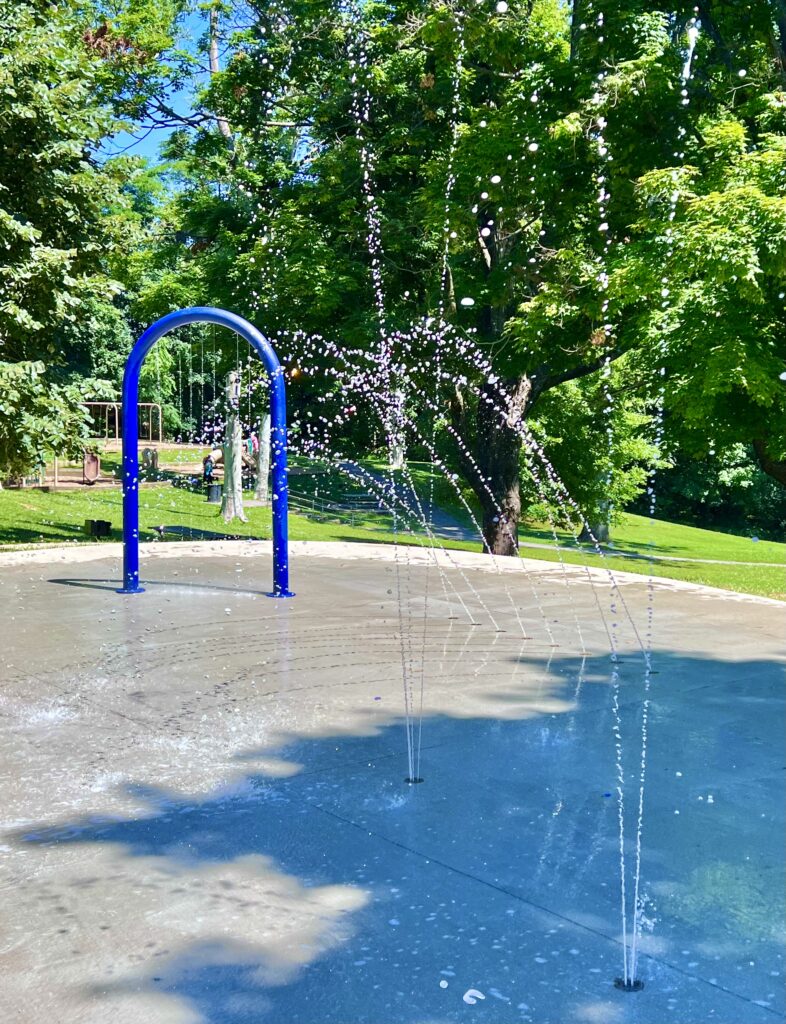 Millard Cooper Park Restrooms
Restrooms are available a short walk down from the splash pad. They were open during our visit at the beginning of July.
Looking for More Amazing Playgrounds?
The mid-Atlantic region boasts many amazing playgrounds. Here is a list of some awesome of the playgrounds to visit in Pennsylvania, Maryland, New Jersey, and Virginia.
Maryland is home to lots of cool playgrounds, too. Be sure to check out this specific list of amazing playgrounds in Maryland.