The Harry S. Parker Athletic Complex is located at 711 West Naylor Mill Road in Salisbury, Maryland. Salisbury is south of Delaware and about 30 miles from Ocean City, Maryland.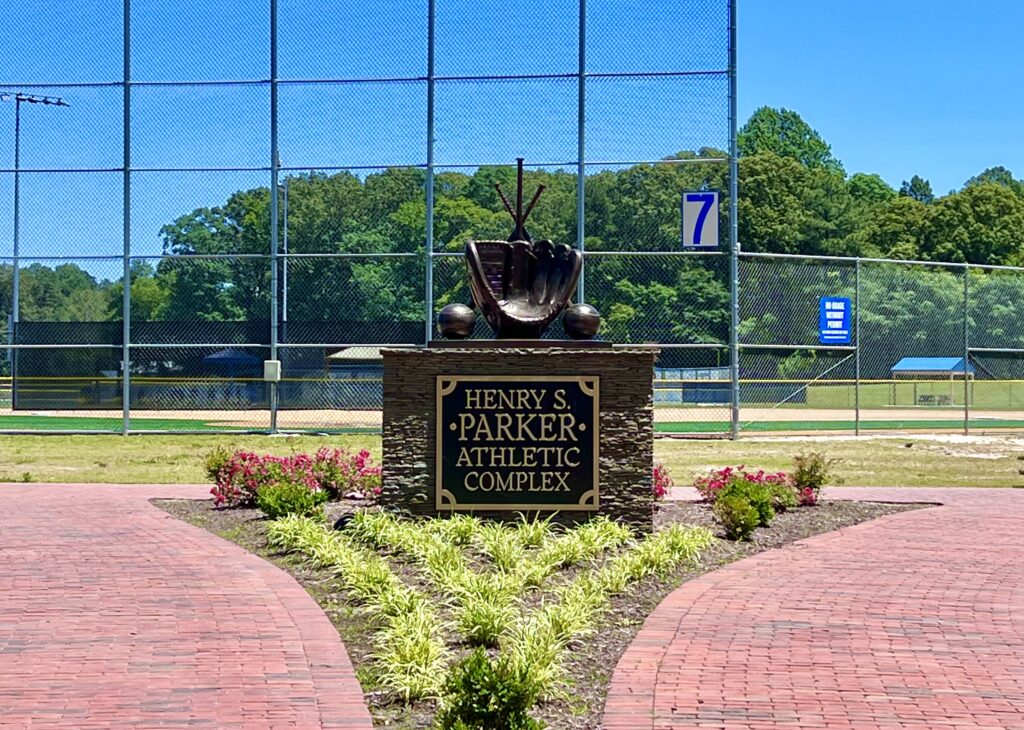 The athletic complex features 41 acres of fields, including eight baseball / softball fields. There's also two concession stands, meeting rooms, a large parking lot, and an entrance to a walking trail.
Harry S. Parker Sports Complex Playground
In 2021, a new, all-inclusive playground opened on the grounds of the Harry S. Parker Athletic Complex. It's located between two fields, and provides plenty of opportunities for play.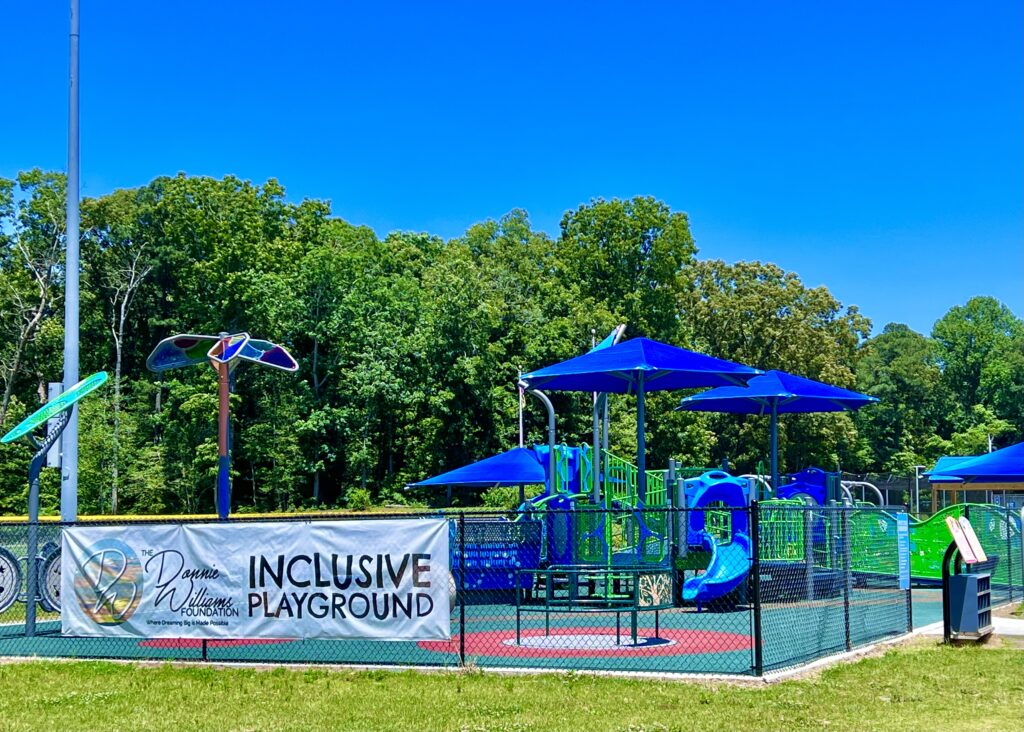 The playground is called The Donnie Williams Foundation Inclusive Playground. The theme of the playground fits its surroundings, as there's an extra large baseball and bat as part of the play equipment.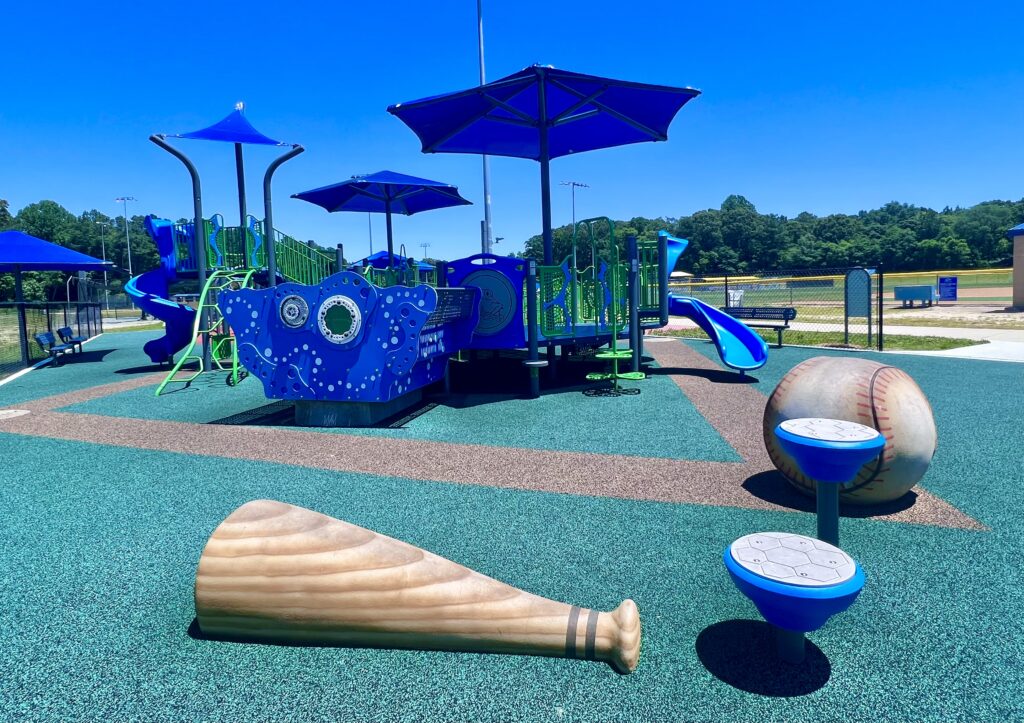 The playground also features an in-ground merry-go-round. There are several benches that line the fenced-in playground. The play structure also features shade umbrellas.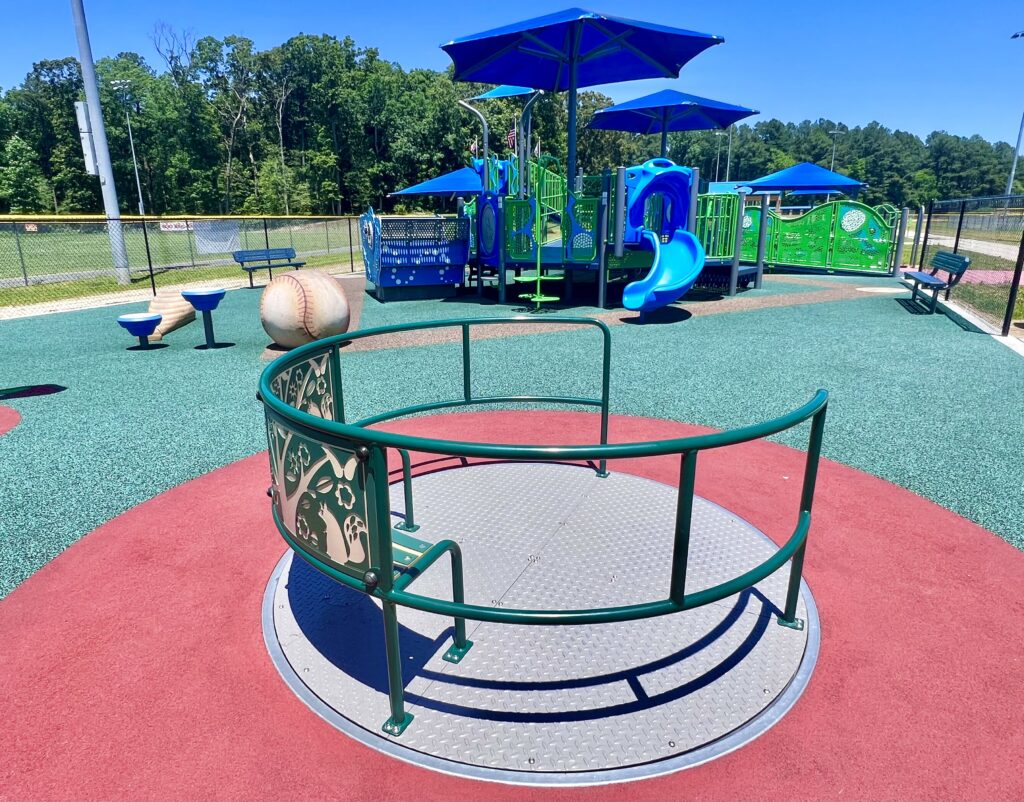 Outside the fence of the playground is a small pavilion with two picnic tables. This is also beside the batting cages for the park.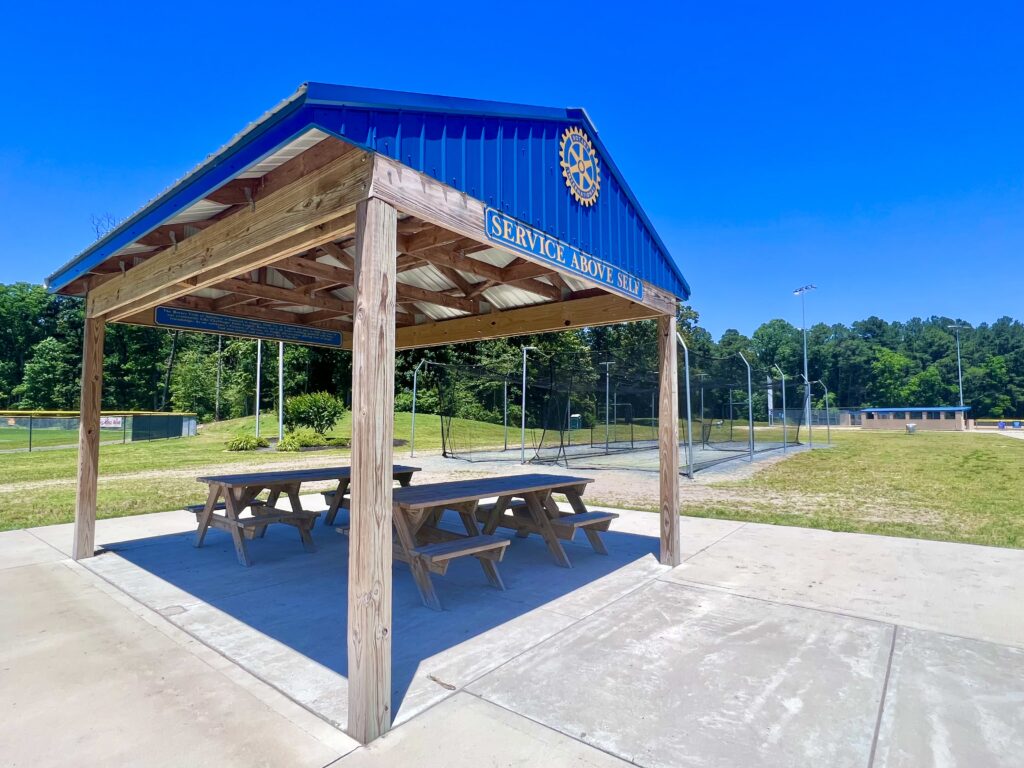 Harry S. Parker Athletic
The Athletic Complex has a large parking lot that is shaded by trees. There are approximately 720 spaces.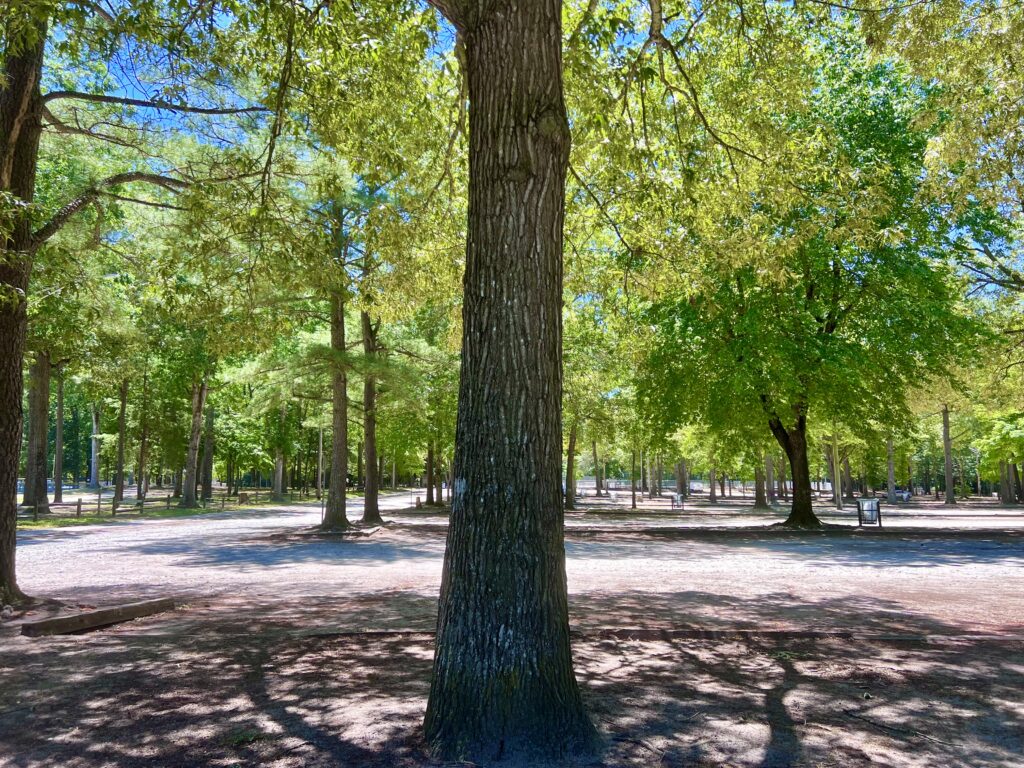 The parking lot is not paved, but provides organized parking and lots of shade.
Naylor Mill Forest Trail
The entrance to a nature trail is located along the parking lot.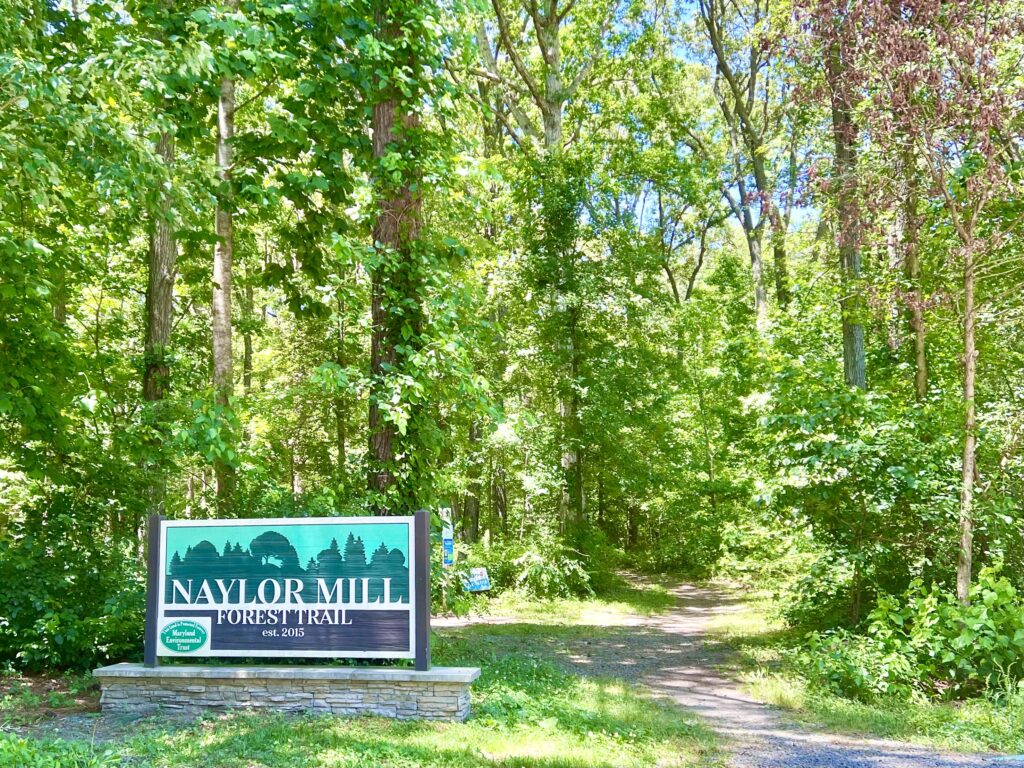 The Naylor Mill Forest Trail has a trailhead at the edge of Harry S. Parker Athletic Complex. This is an old growth forest trail with giant Red Oaks.
Looking for other fun things to do in Salisbury, Maryland?
Salisbury is along Route 50 that leads to Ocean City, Maryland. Check out the Salisbury Zoo and Ben's Red Swings Playground.