A new Ravens-themed playground recently opened in Baltimore County, Maryland. Northwest Regional Park in Owings Mills is now home to a playground that is part of the NFL Play 60 Initiative. The park also features a football field and baseball fields.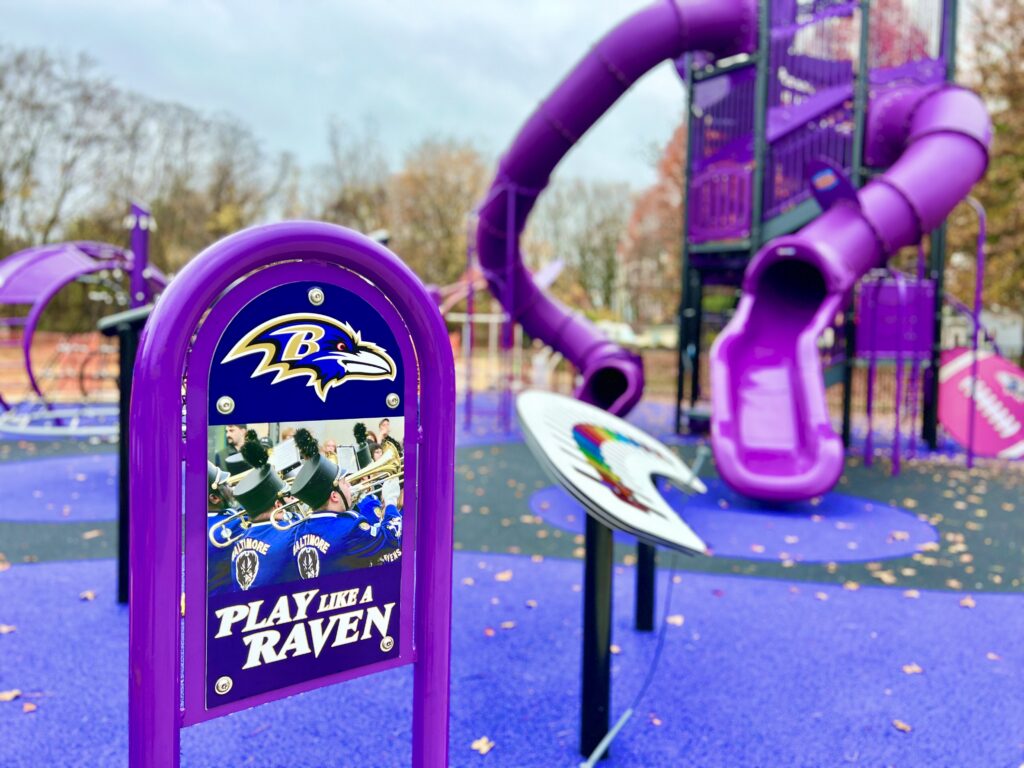 The playground is easy to access from the front of the park which borders Lyons Mill Road. When entering from this road, there's a large parking lot immediately to your right. This parking lot is beside the playground.
Raven's Playground Address
Northwest Regional Park's address is 4515 Deer Park Road, though Lyons Mill Road has the entrance which is close to the playground.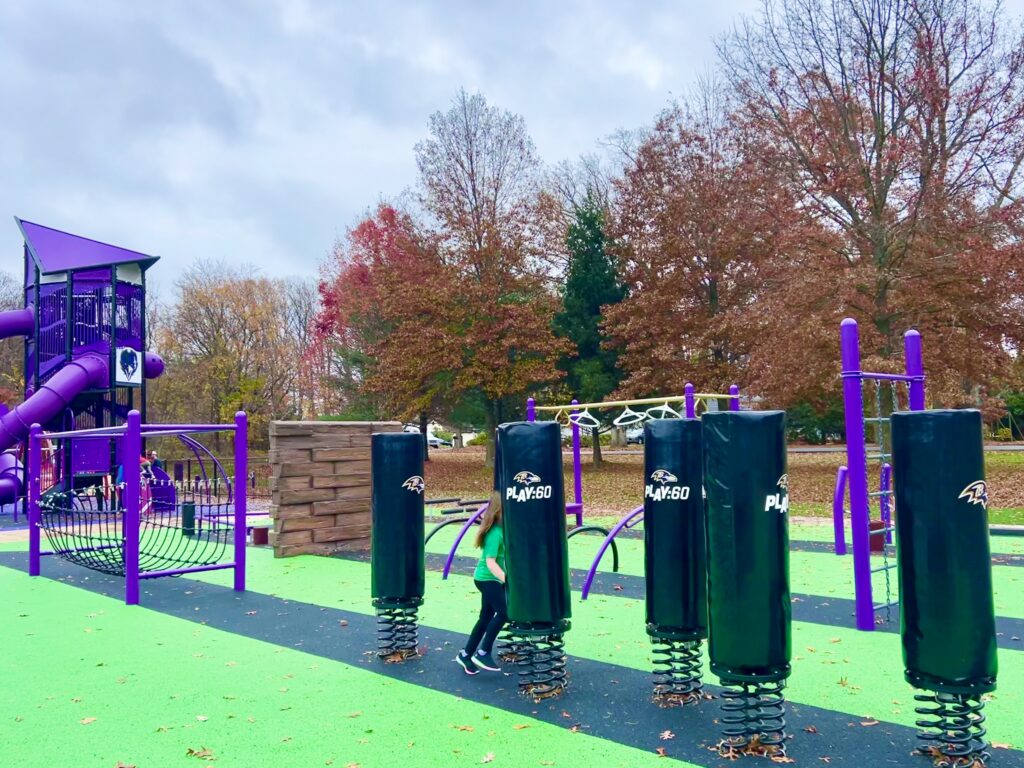 The first main section of the playground is the timed obstacle course. At the beginning of the course, there's a button to push to start the timer.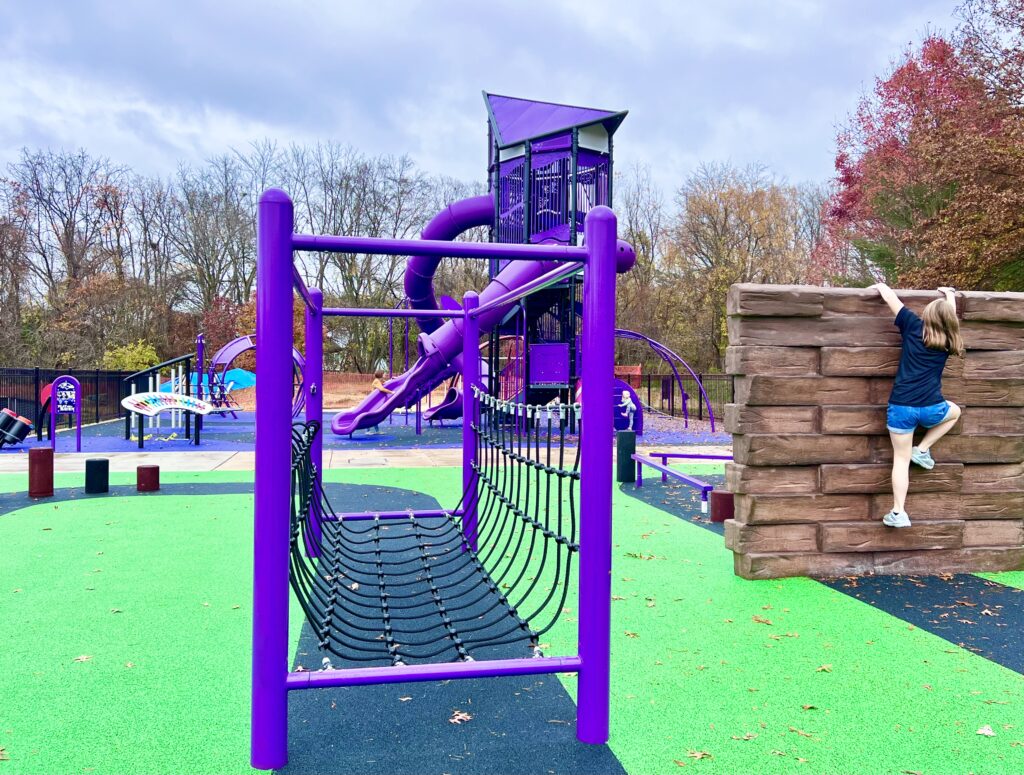 There are many obstacles throughout the course, including a chain net climber, agility net, embankment run, and rope bridge. The stacked timber wall is particularly challenging.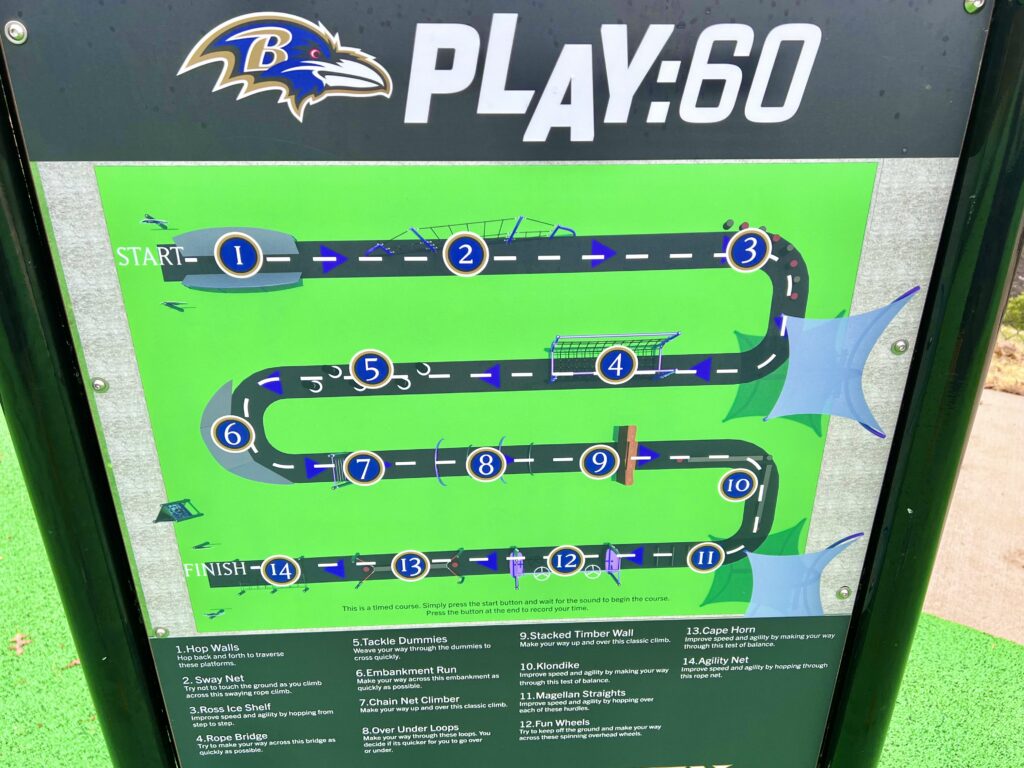 The other section of the playground features a large slide structure, musical instruments, and a couple of additional climbing structures.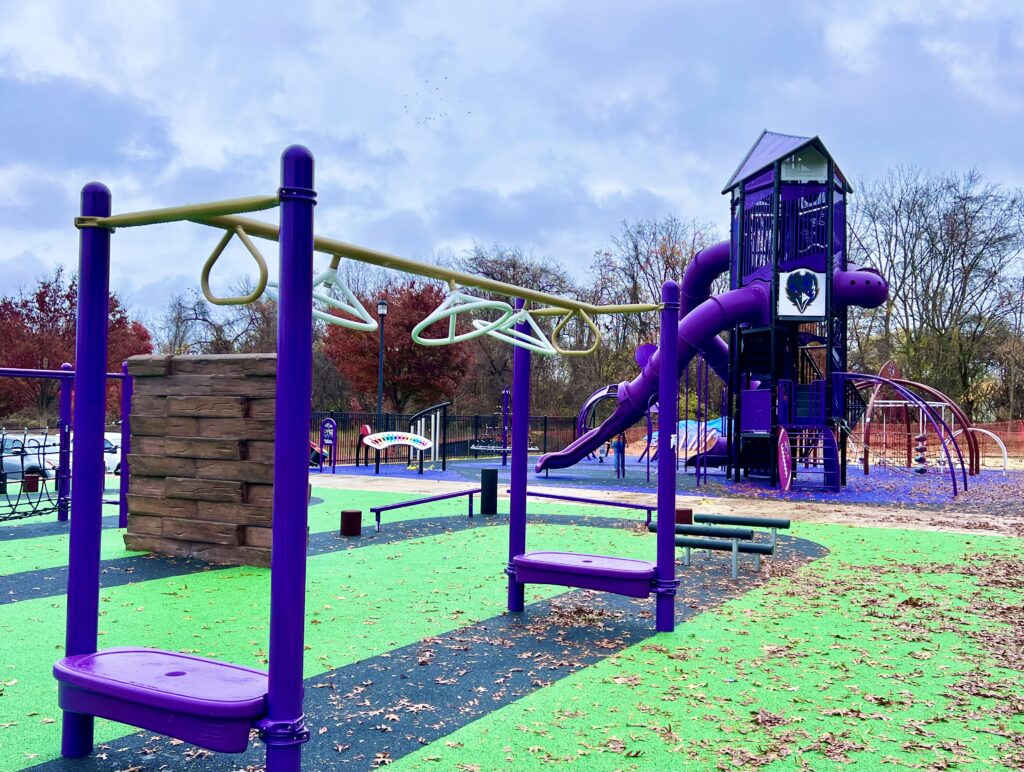 The playground has a rubberized surface under the main play equipment, and an artificial turf-like area along the side of the playground for the timed 40 yard dash. Note that the playground is not fenced in. It's about 20 yards away from the main road.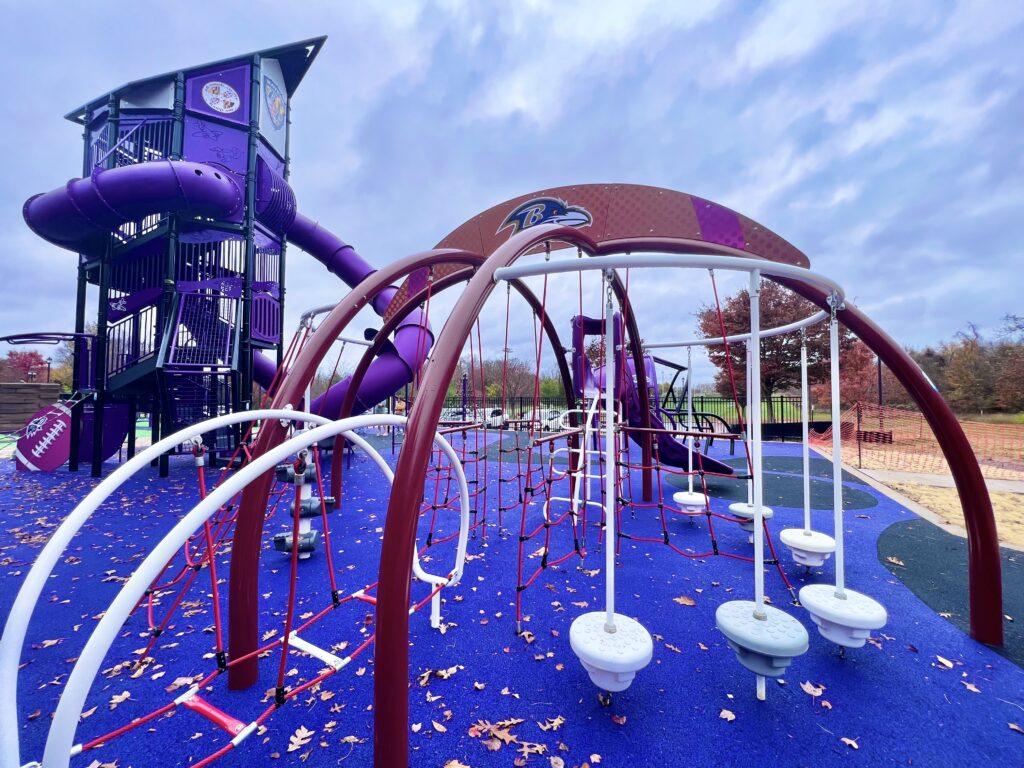 Northwest Regional Park Restrooms
There was a Porta Potty located in the parking lot area, but I didn't notice any permanent restroom facilities in the area around the playground.
This park also features baseball fields and a football field, so restrooms may be located elsewhere, but they are probably subject to closure when sports events are not in session.
More Amazing Maryland Parks
Check out these other lists of parks near Maryland to find some amazing places to play. Maryland has tons of amazing parks, playgrounds, and lakes to enjoy. These lists include many awesome places to visit in the state:
11 Amazing Parks Near Maryland