Derry Township Community Center opened in June 2022. The new community center features a gym, fitness center, two indoor pools, an outdoor pool with splash pad, teen room, and other various classroom spaces.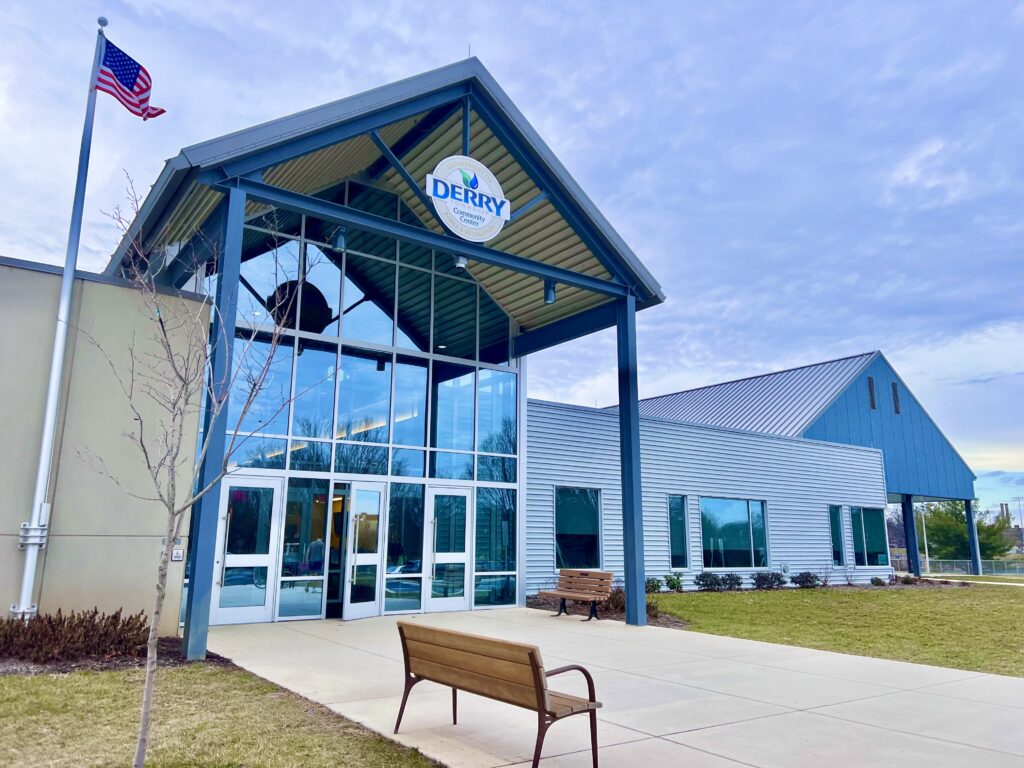 The community center can be accessed by paying a daily fee, or a membership fee for a year or several months. Current daily pass and membership rates can be found on their website.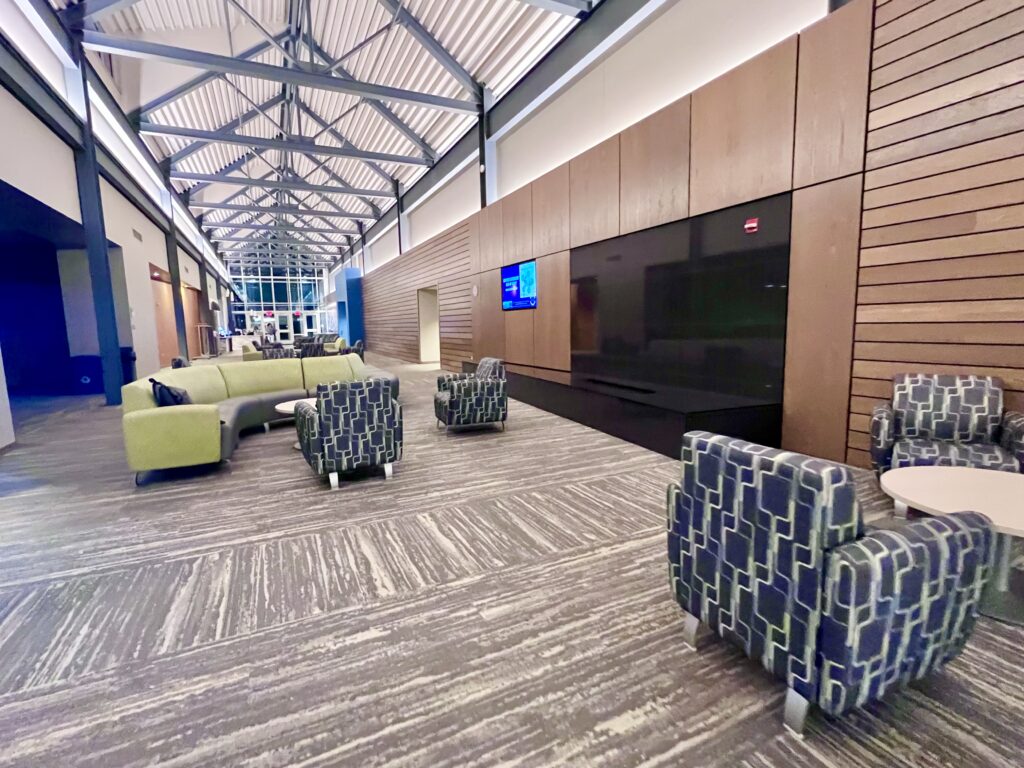 The lobby of the community center is spacious with lots of seating. Toward the back of the lobby is the entrance to the pool area and the fitness center.
Derry Township Community Center Pools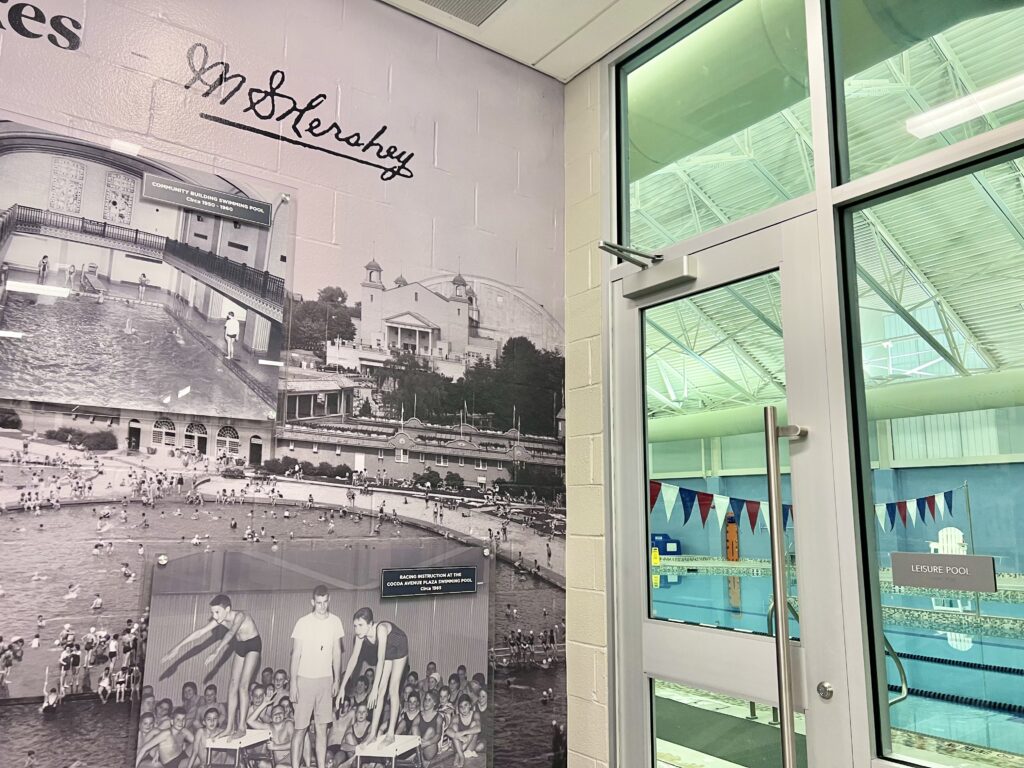 The pool entrance includes a nod to the other pools that are a part of Hershey history, including the large pool that was located close to the current-day entrance of Hersheypark.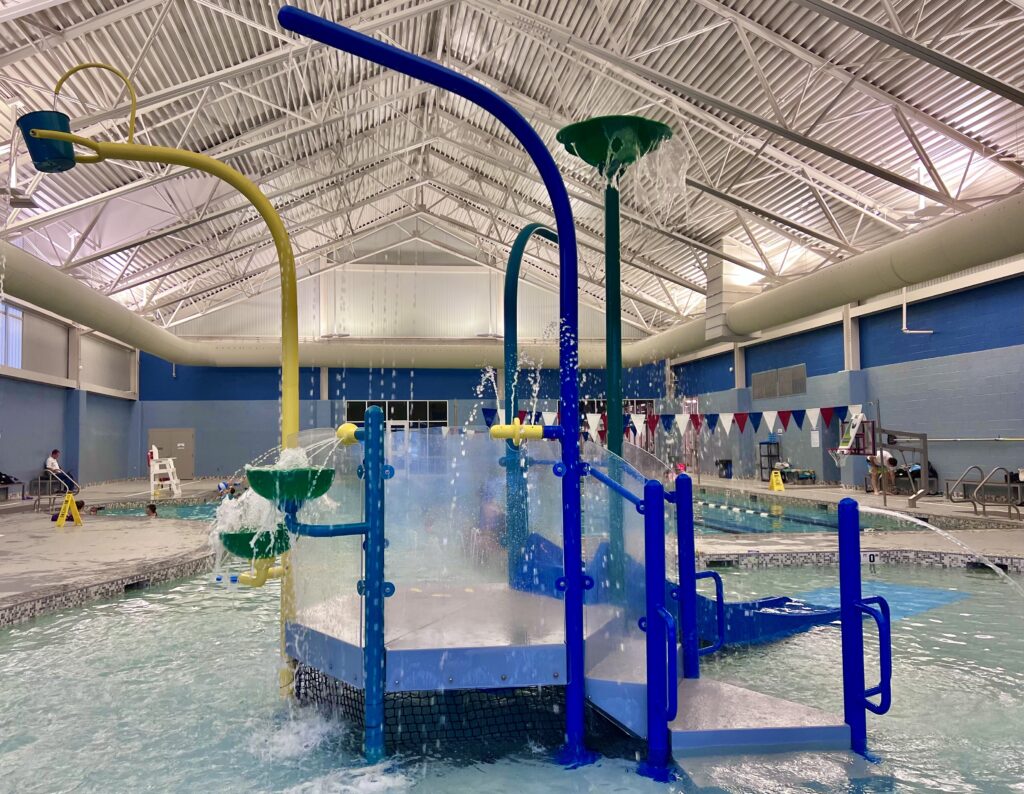 There are two separate pool areas inside the community center, the leisure pool and the lap pool. A hallway with locker rooms separates these pools.
The leisure pool includes four swimming lanes, a water play structure with zero depth entry, and a water slide.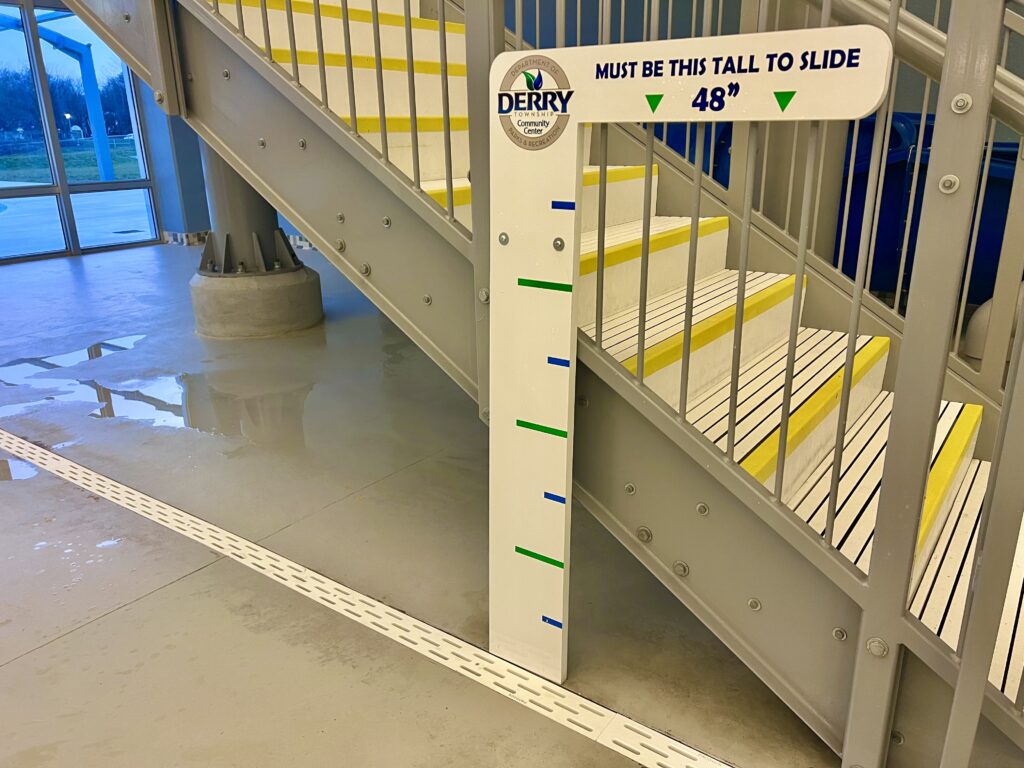 Note that the big water slide does not splash down into the pool. There's a separate splash down area.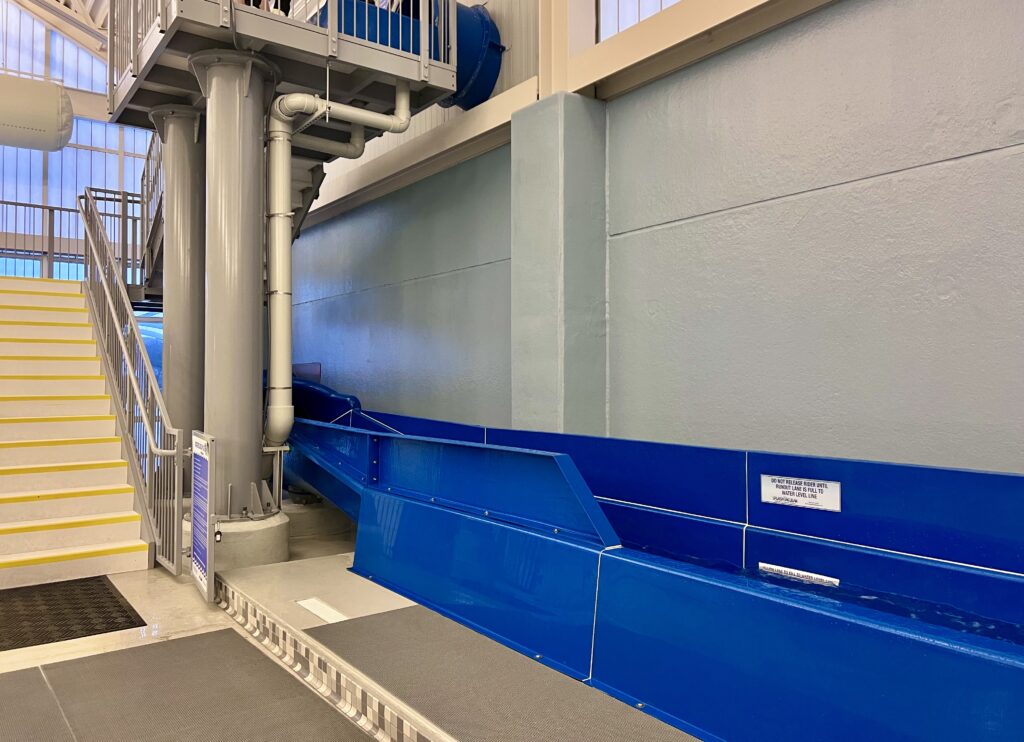 Children must be at least 48 inches tall to use the big slide. For younger children, there's a small slide on the water play structure.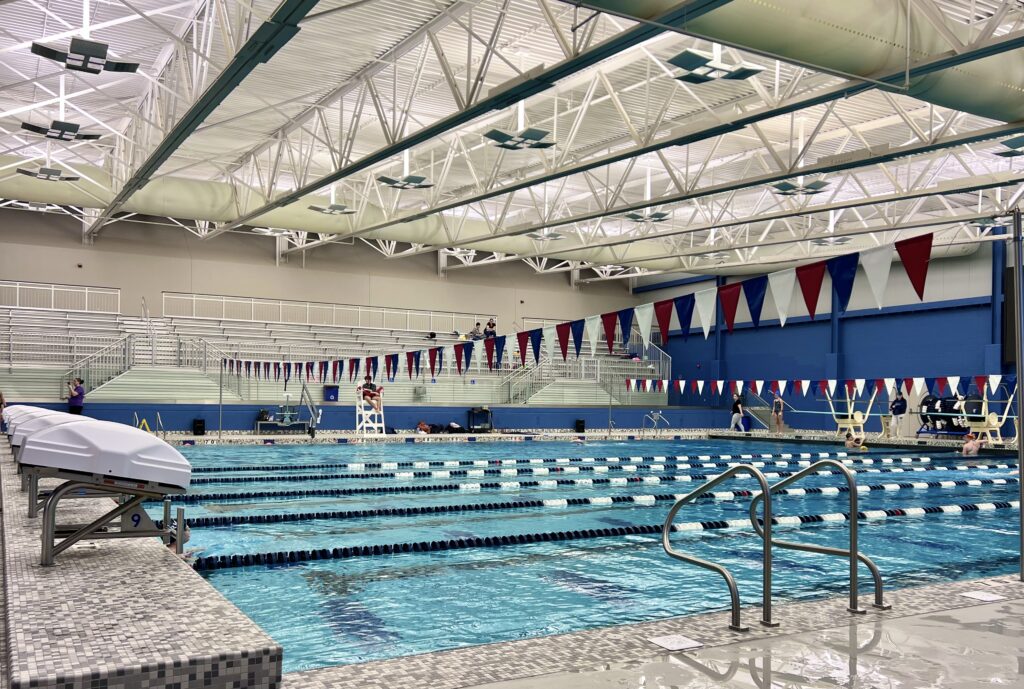 The lap pool is a 25-yard pool and has two diving boards. There's also stands for seating.
In the lobby by the front desk, there is a small snack bar with some bottled water, sodas, and snacks.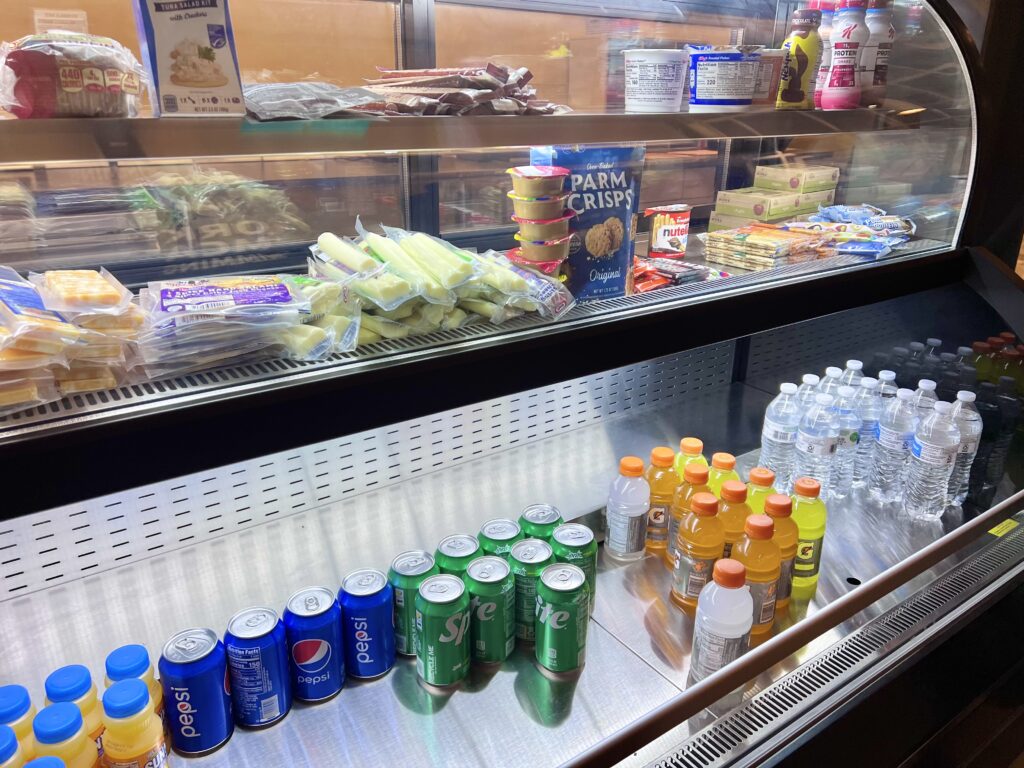 Cocoa Castle Playground
Cocoa Castle playground is located adjacent to the community center. There's many different play opportunities on this playground, including one large main play structure.
There's also a smaller play structure for younger children and a large swing area.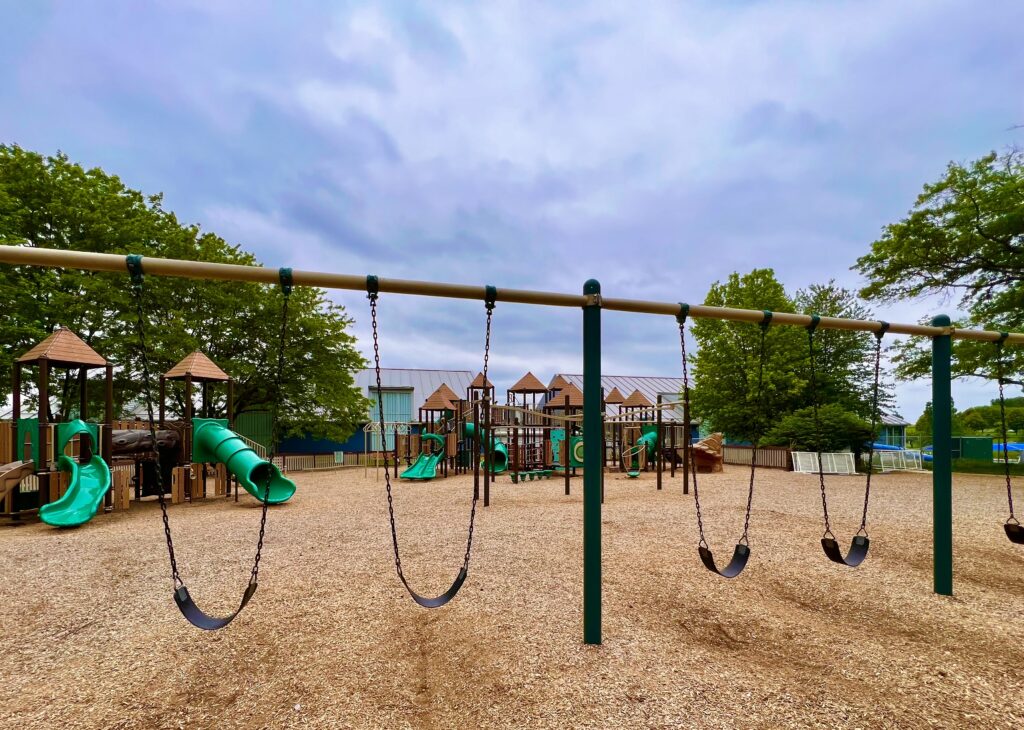 Looking for more fun things to do in Hershey?
Check out these fun places to go in Hershey:
Indian Echo Caverns – A guided cavern tour
Where the Wild Things Play – An indoor play space for kids
Patriot Park – A newer playground