Cocoa Castle is a playground in Hershey, Pennsylvania. It's address is 605 Cocoa Ave. The playground is located in front of the Derry Township Community Center, which features an indoor and outdoor pool (seasonal).
The playground is less than a mile from downtown Hershey and only about a mile from Hersheypark.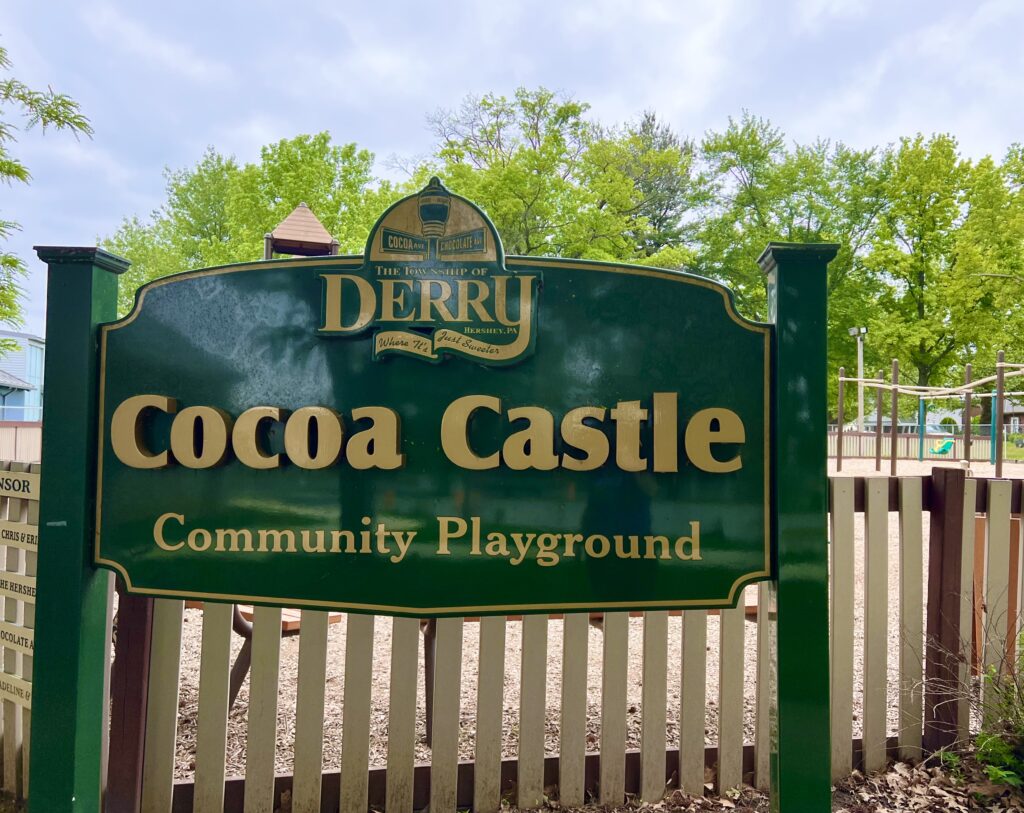 The playground was built in 2017, replacing an older wooden playground. The playground is nature-themed, with "logs" and nature color elements used throughout the play structures.
Cocoa Castle Parking
There is on street parking on both sides of the street near the playground. The playground can get quite busy on weekends and during the summer.
There are several picnic tables available to bring a snack or picnic meal to the park. Trash cans are also available.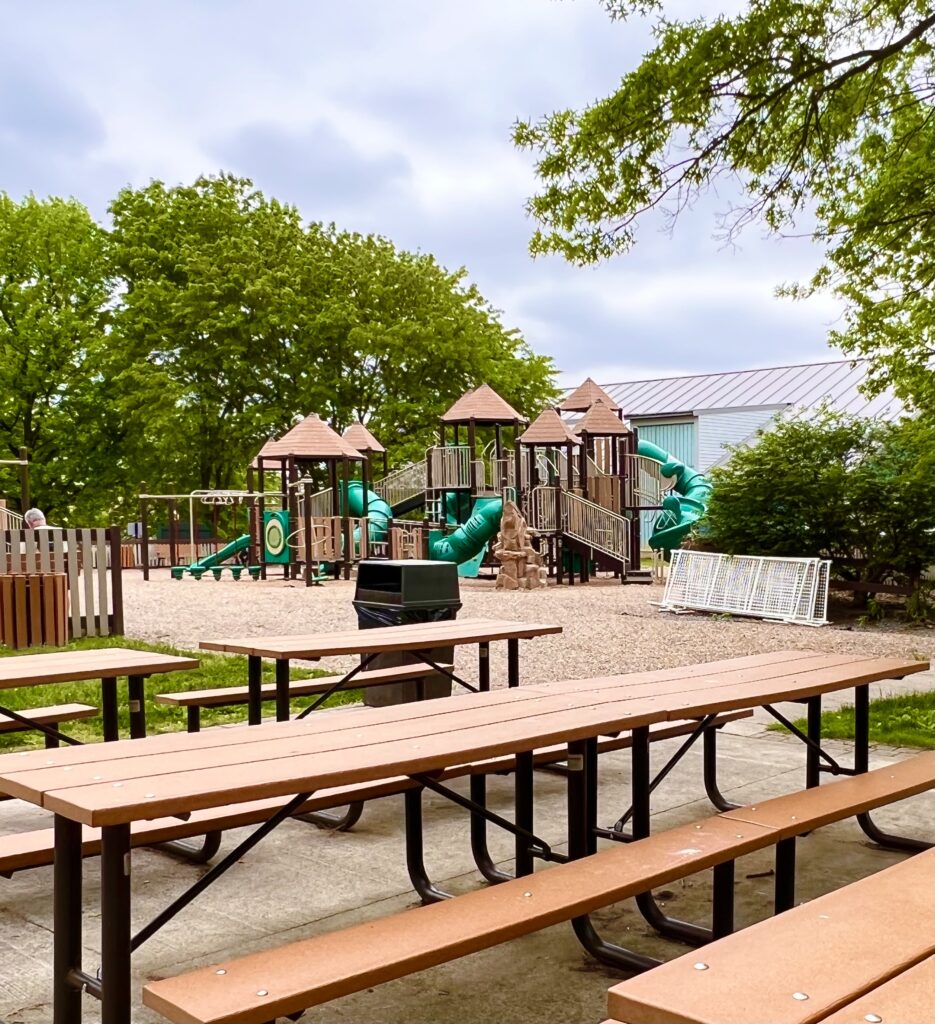 There are some mature trees surrounding the playground, but they don't provide a lot of shade for the actual playground equipment.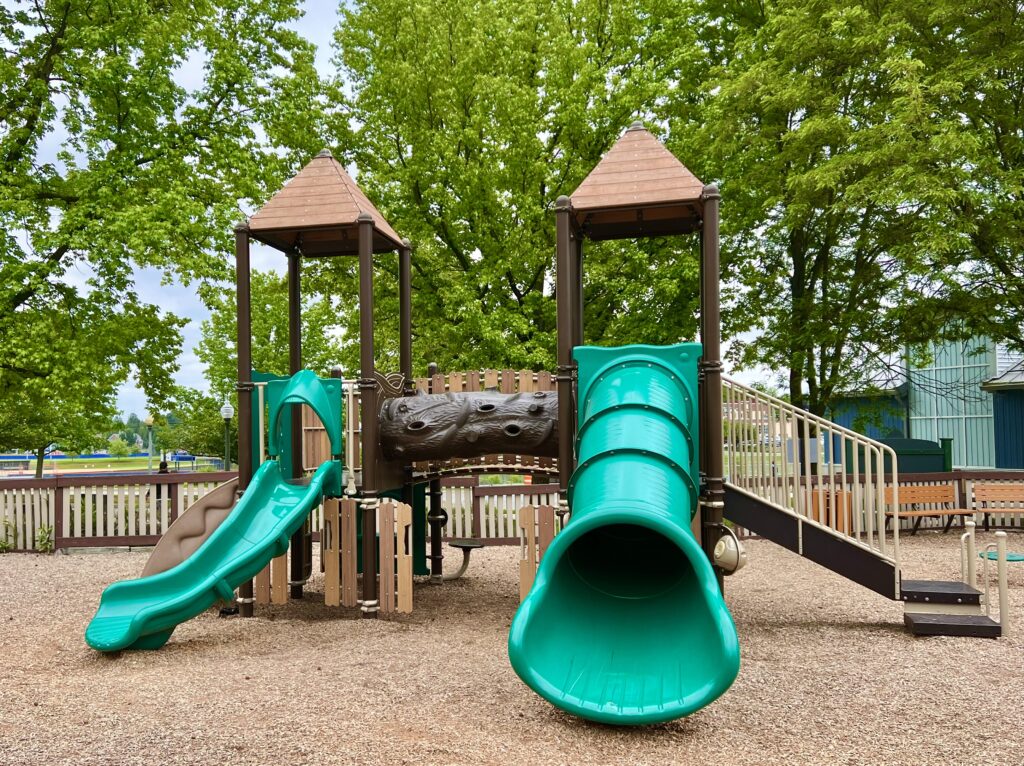 There are two main play structures, one for younger toddlers and preschoolers, and another for older children.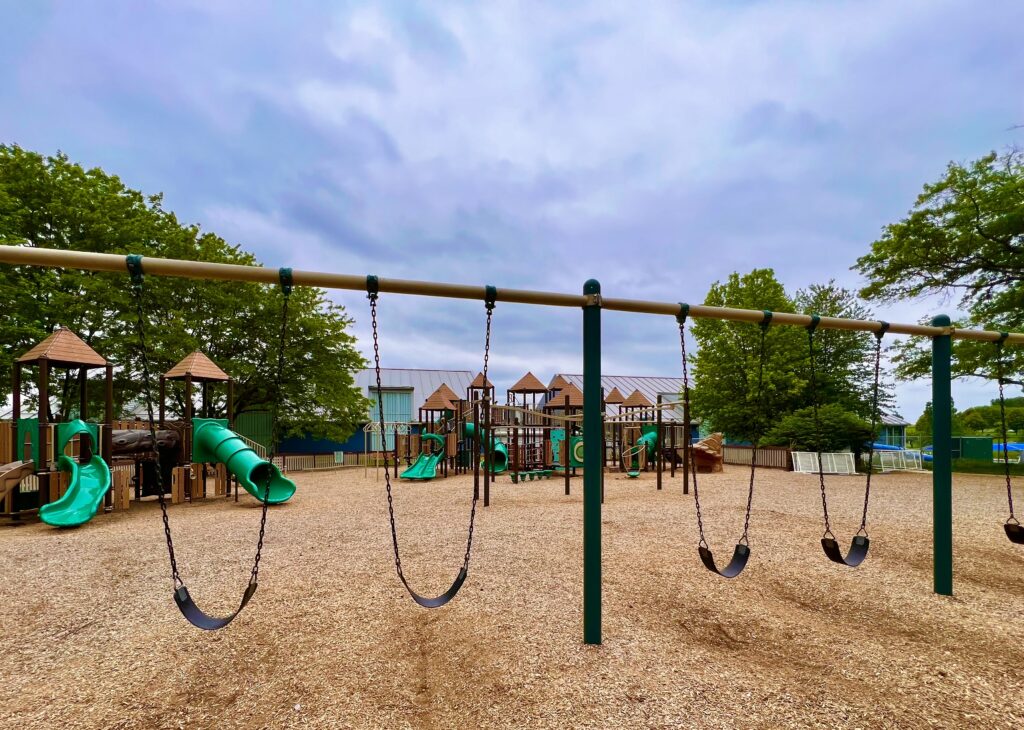 There are a line of swings along the street side of the playground. The playground is enclosed with a fence, with the entrance on the side.
Looking for another playground in Hershey?
Check out the new Patriot Park in Hershey. Patriot Park has a pirate ship and jungle theme.
Looking for more Harrisburg area playgrounds?
Check out this list of Harrisburg area playgrounds. Harrisburg is located just west of Hershey.
There are many amazing playgrounds in the Harrisburg area, including Adventure Park and Friendship Park.