Lyn Stacie Getz Playground is located at 301 W. Ring Factory Road in Bel Air, Maryland. It's close to the intersection of Route 24 and W. Ring Factory Road. It was originally built in 2001 by the county and the Lyn Stacie Getz Foundation. The playground received a major renovation in late 2022.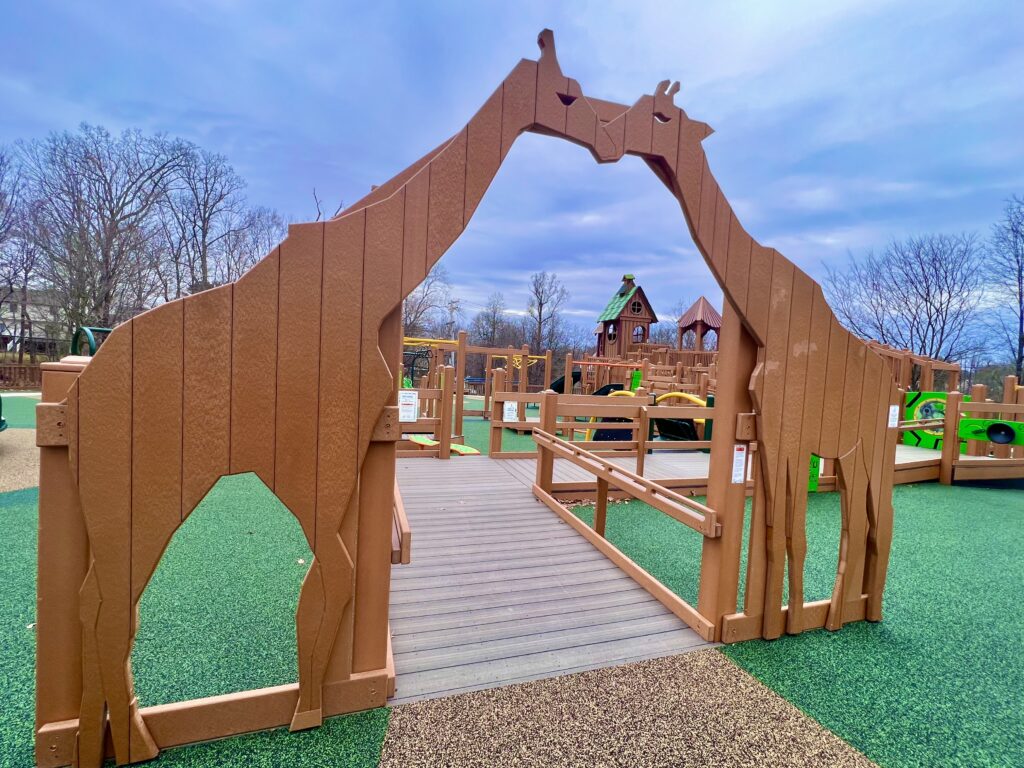 The entrance to the playground features two giraffes to match the metal giraffe statue along the road. The playground is fenced, and includes ramps to access the main play structure.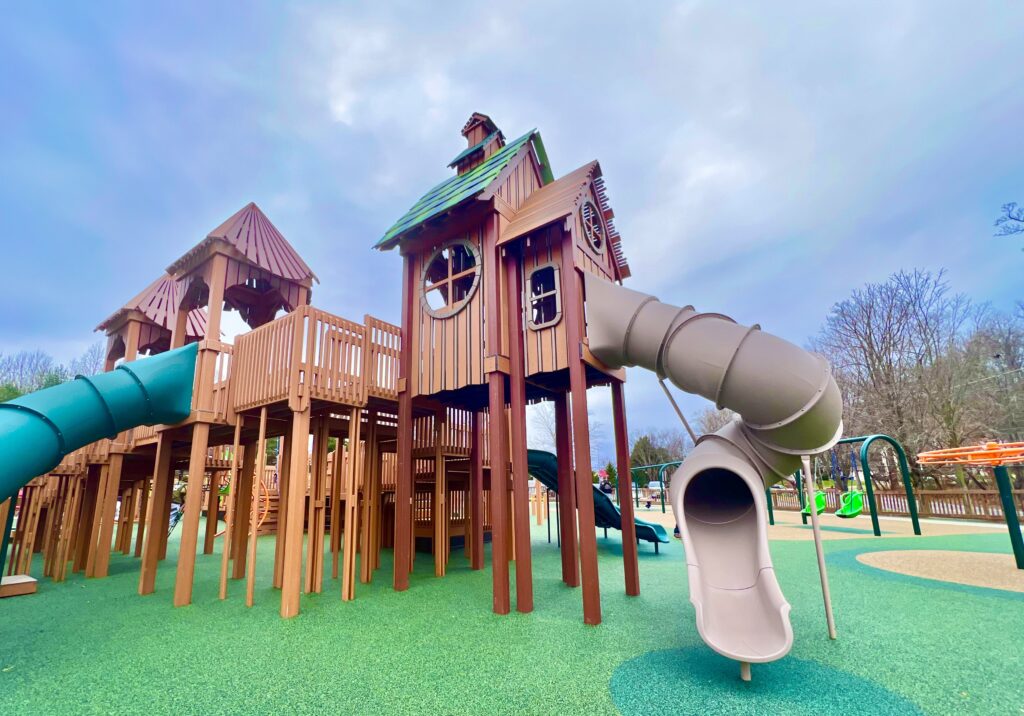 The multi-level play structure for 5 to 12-year-olds includes a treehouse at the top. There's also several slides to descend to the bottom.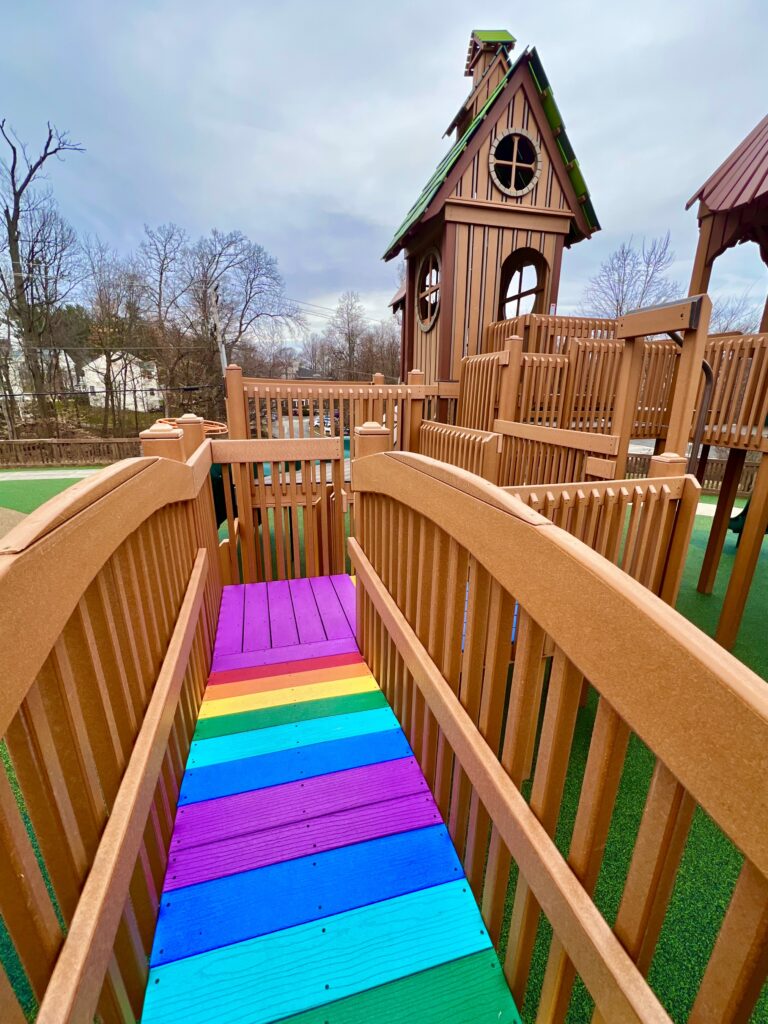 The play structure features colorful walkways and landings that lead to the treehouse. There are many obstacles to conquer, including a rope walk and monkey bars.
The playground for older children also features a merry-go-round, a set of swings, and a tire swing.
In the center of the playground there's a covered pavilion with seating. There isn't much shade around the rest of the playground.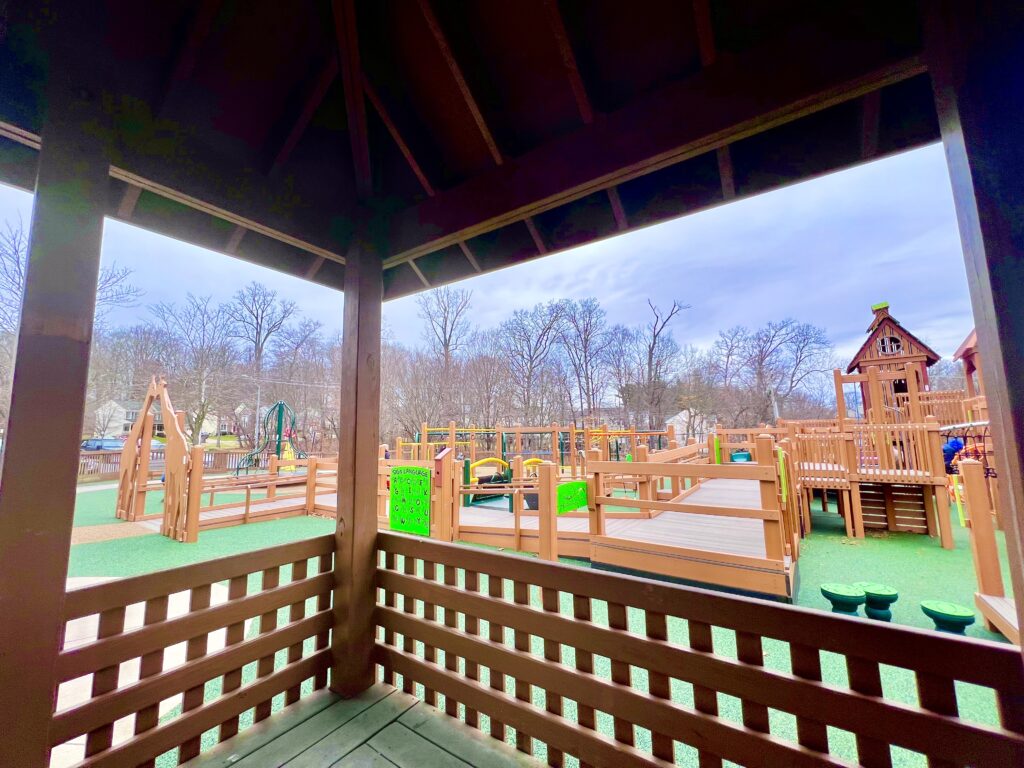 Toddler Playground
The section to the right of the playground entrance is the toddler area. There's a train structure and a clock tower.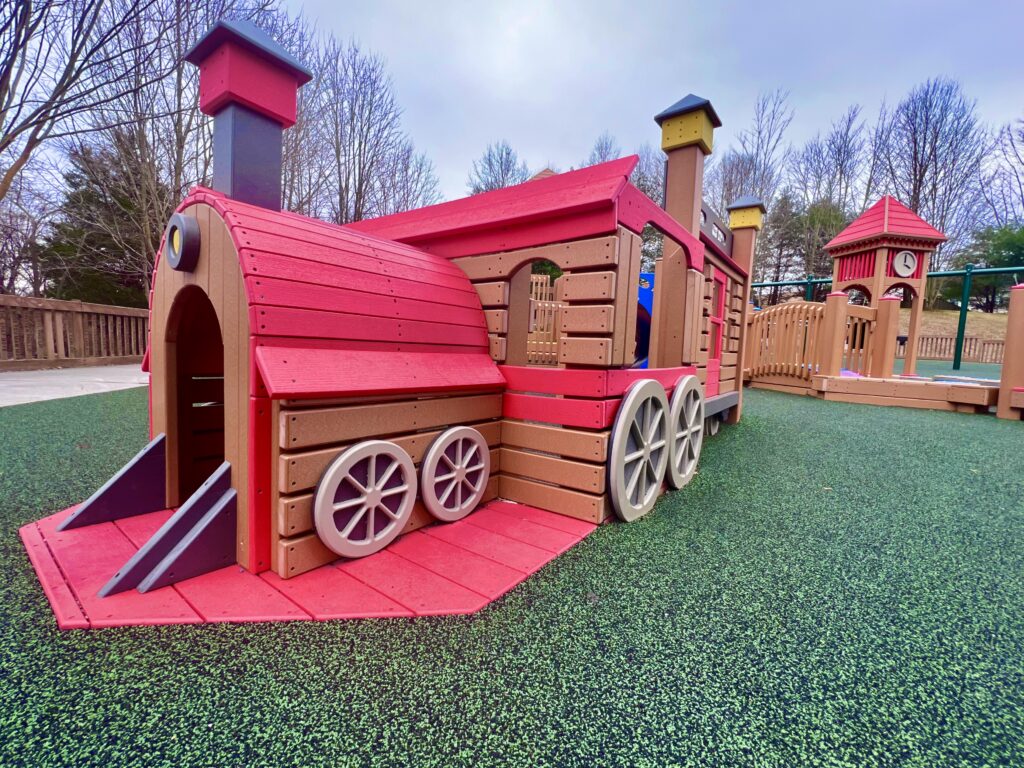 The colorful toddler area also includes a truck, rope bridge, and tunnels to climb through. The playground surface is a smooth rubbery surface.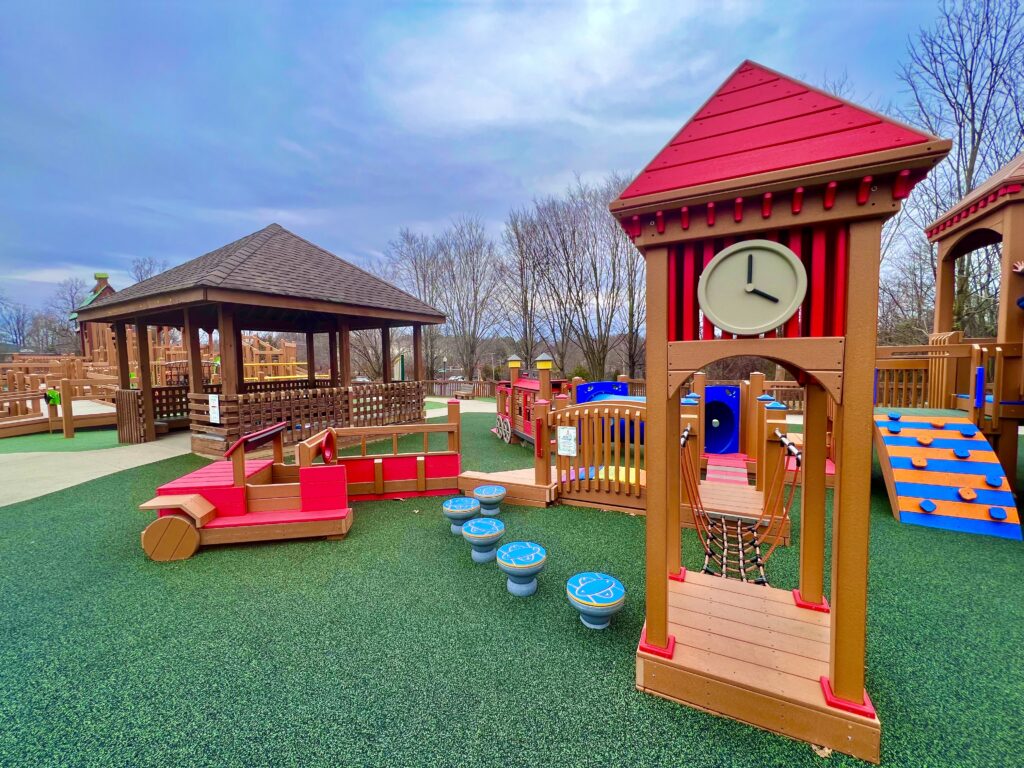 There's also a set of baby swings and tandem swings for small children.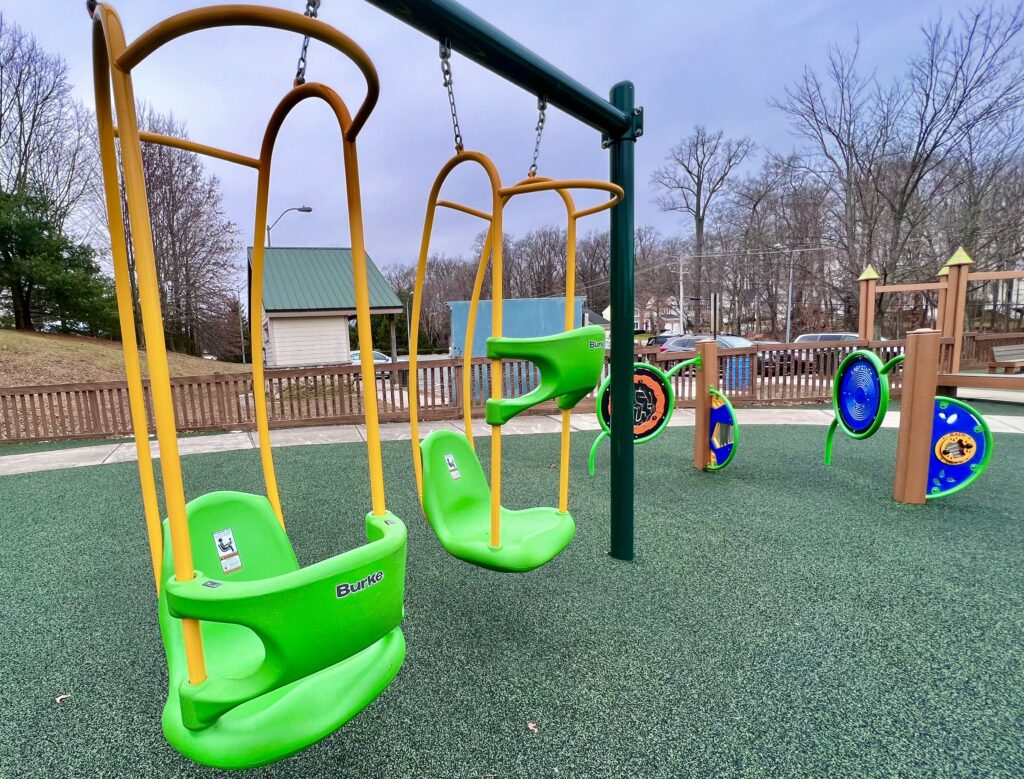 Lyn Stacie Getz Playground Restrooms
A restroom building is located beside the paved parking lot. Note that the restrooms could be closed during winter, though they appeared to be open during our visit in mid-January 2023.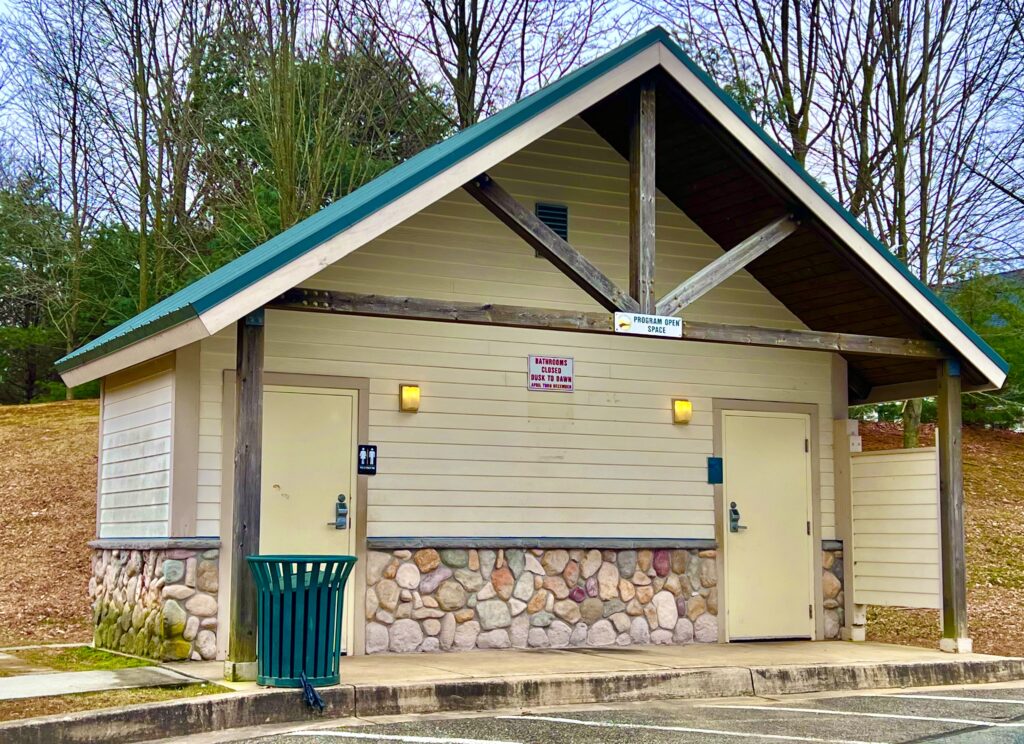 Looking for other amazing playgrounds in the area?
There are many awesome playgrounds in Maryland. Check out this fun list of playgrounds in Maryland.