American Dream is a shopping and entertainment complex located in the Meadowlands area of East Rutherford, New Jersey. East Rutherford is located 7 miles west of Midtown Manhattan.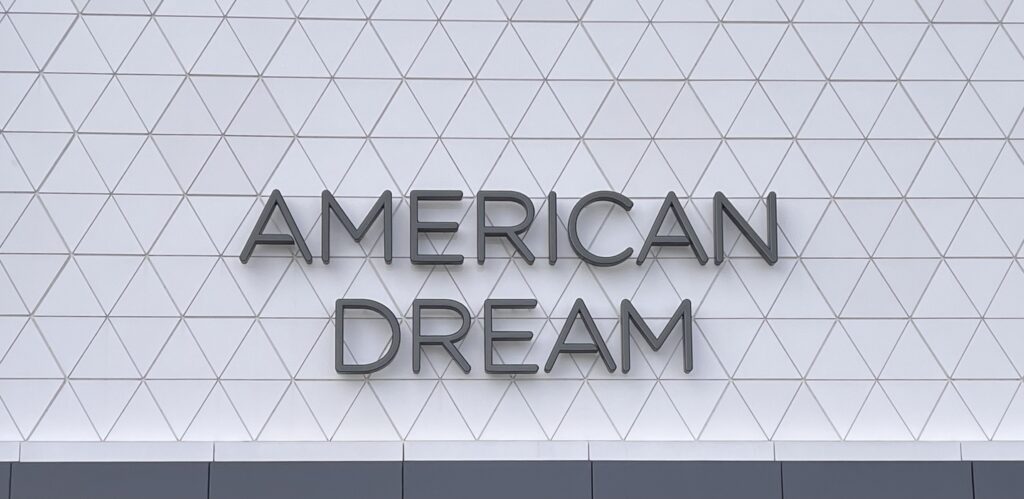 American Dream has many options for shopping and activities within the complex. Here's some of the major activity options at American Dream:
Big Snow
Big Snow is an indoor ski slope inside American Dream. It's entrance is located on the second floor of the complex. At Big Snow, the one slope is separated into two large slopes. If you're new to skiing or snowboarding, there is an area for young kids and beginners. A ski lift will get you to the top of the slopes.
There are three options on the slope for the skiers and snowboarders. There are also magic carpets to get to the top of the smaller slope.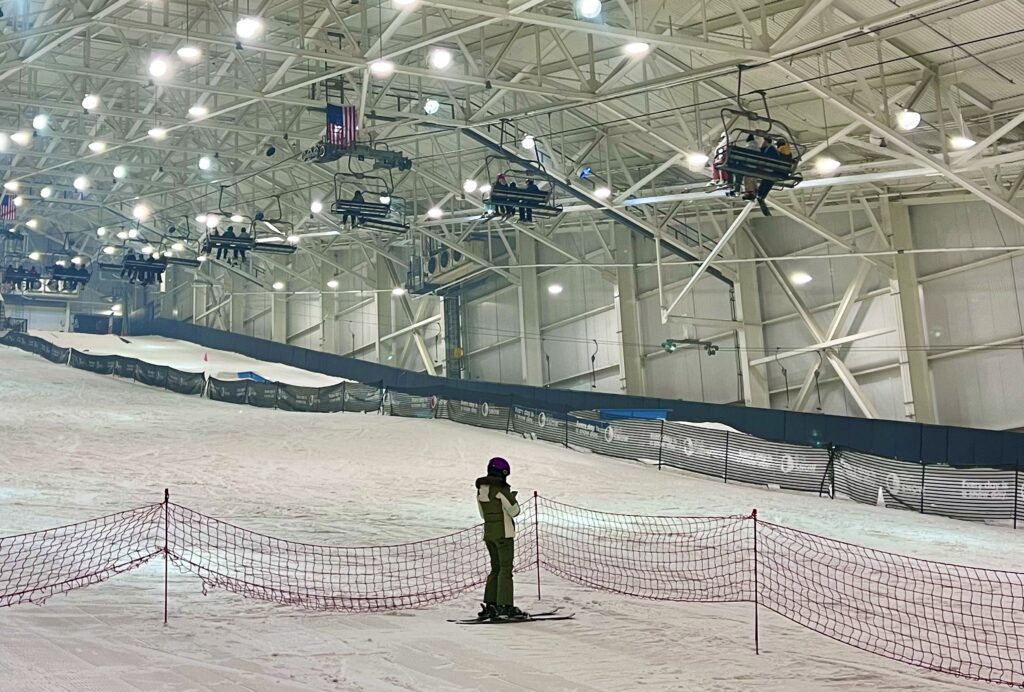 If you are snowboarding or skiing, your equipment can be supplied if you select the ticket packages that include outerwear. If supplied, it includes your jacket, snow pants, helmet, skis, and ski boots (or snowboard), but not gloves. Gloves are a separate rental, or you can bring your own. When you first enter, they will give you a wristband that will be used later to scan to tell you how much time you have left and what size of rentals you will need.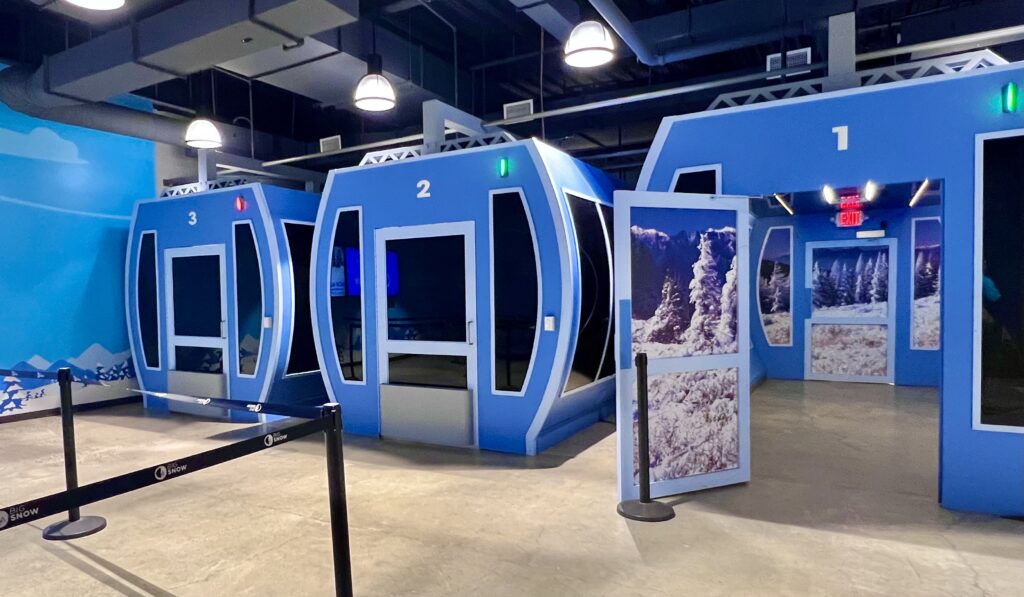 After you get your band you they will put you in a room shaped like a gondola, where they would show you a short video then you can rent the equipment you will need. They also have lockers that you can lock and unlock with your wristband.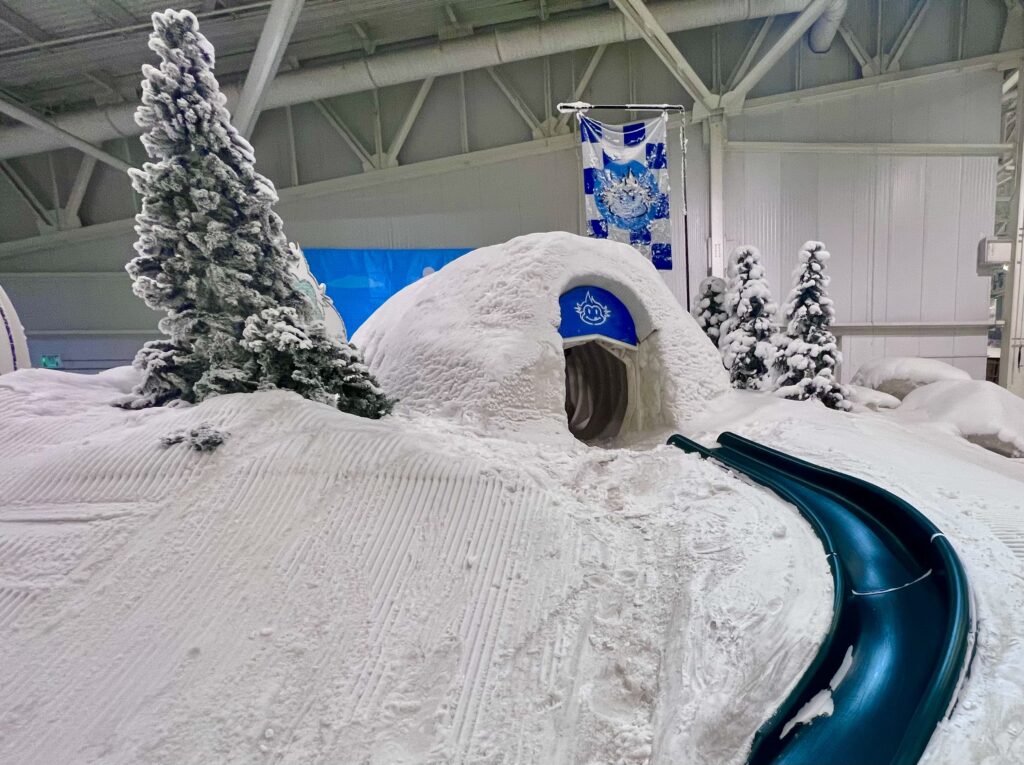 In addition to the ski and snowboarding packages, there's also the ability to play in the snow and sled. This package is great for children!
Nickelodeon Universe
Nickelodeon Universe is a amusement park inside American Dream. The rides are themed for Nickelodeon shows and characters.
Inside the amusement park there is a mixture of kiddie rides, rollercoasters, and more intense rides like a drop tower.
There's even a play section themed for Paw Patrol. Kids can visit this Adventure Bay area to play on the slide and Paw Patrol vehicles. Ticket options are available on the Nickelodeon Universe website.
Dreamworks Water Park
Dreamworks is an indoor water park inside the American Dream complex. This water park is North American's largest indoor water park. It's also home to the largest indoor wave pool in the world.
Inside there is a variety of tube slides, drop slides, and a water coaster. There is also a lazy river and kiddie slide area.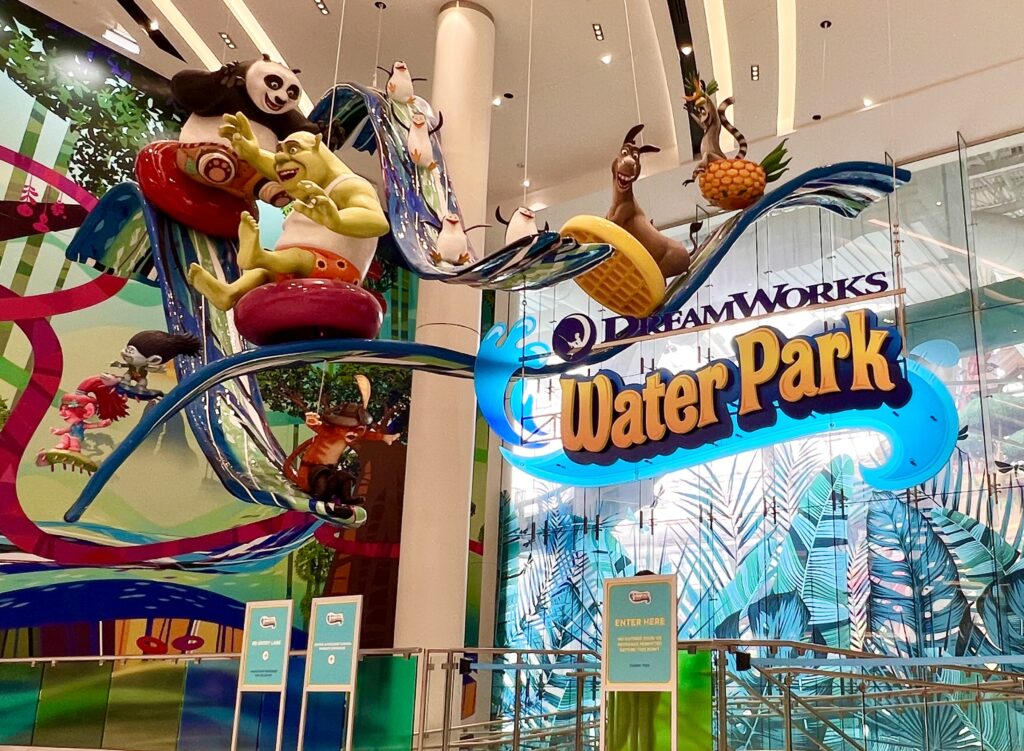 Private skybox suites and pool side cabanas for people to rent. Inside the waterpark there is also a burger shack you you can purchase food.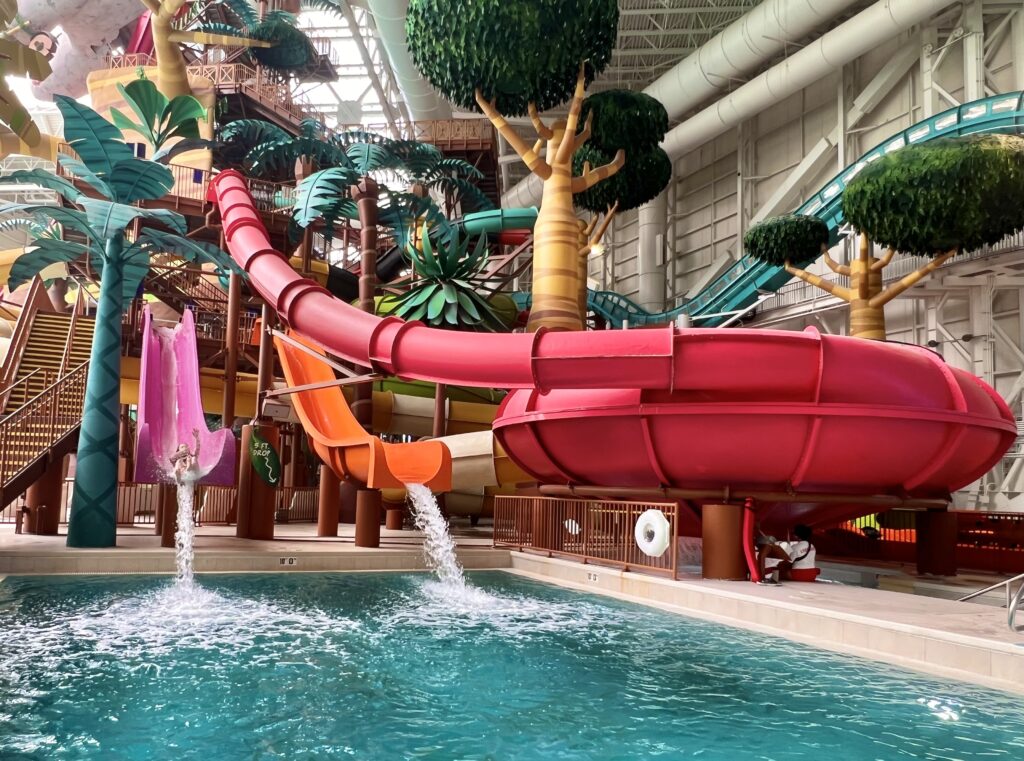 The Rink
American Dream has an indoor ice skating rink close to the DreamWorks Water Park and Nickelodeon Universe. The Rink supplies ice skates and ice skate helpers which are in the shape of seals.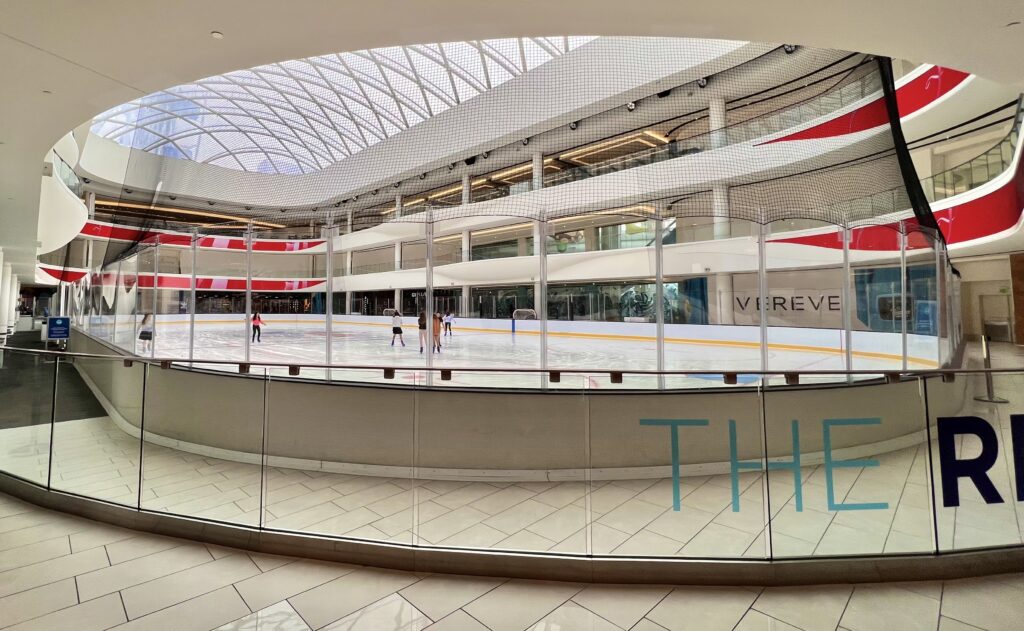 Outside the rink they have benches were you can sit to put on you ice skates. Over head of the ice rink there is a glass ceiling which is really pretty to look up at.
Toys 'R Us
Toys 'R Us is back with a store in American Dream. It is made up of two floors. In addition to the loads of toys for sale, with different areas dedicated to different toy brands, there's also a Toys 'R Us train and a tube twist slide inside the store.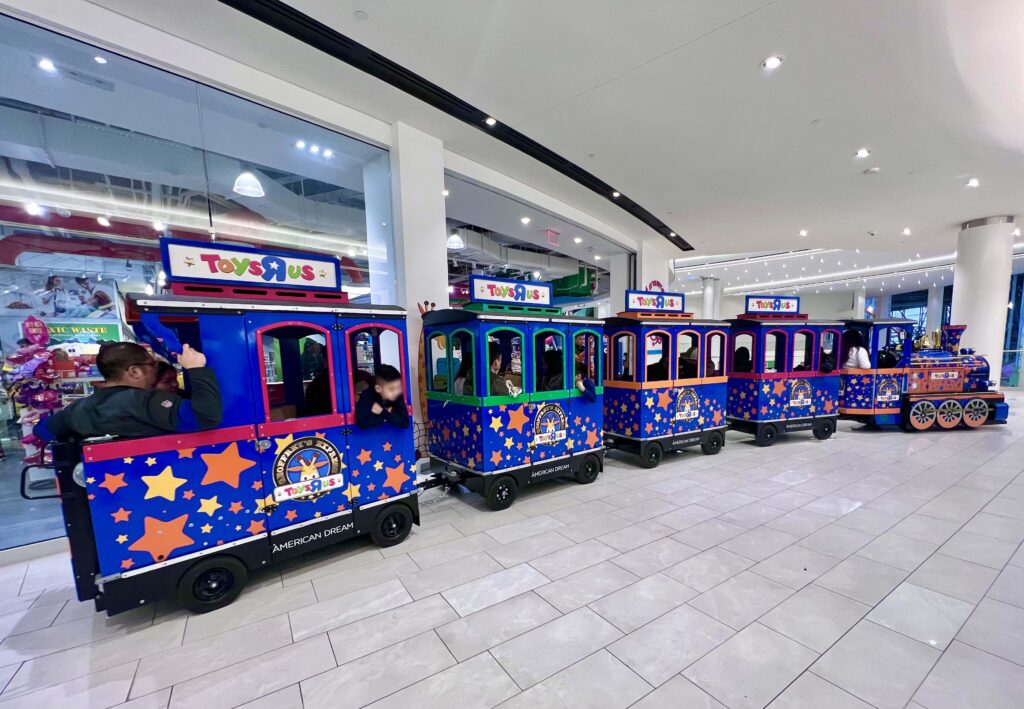 The slide starts on the second floor and exits on the first floor. Keep in mind that the slide is a bit steep at the beginning. It only has certain hours when it is open for children to use.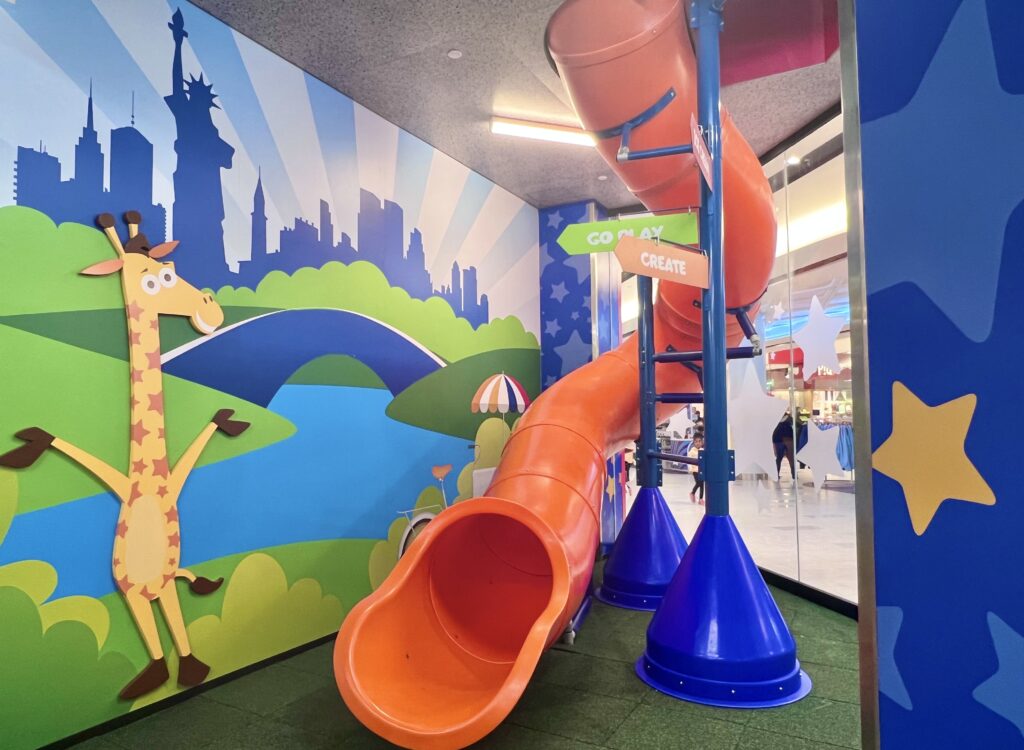 Dream Riders
Dream Riders is a ride-on animal stand located near LEGOLAND Discovery Center and SEALife Aquarium. From these two attractions, follow the hallway for a few more stores, and you'll find the place to rent these animals. There's an open space in front of LEGOLAND Discovery Center where the kids are encouraged to ride. If your child is not 4 feet tall, an adult will be required to ride with them.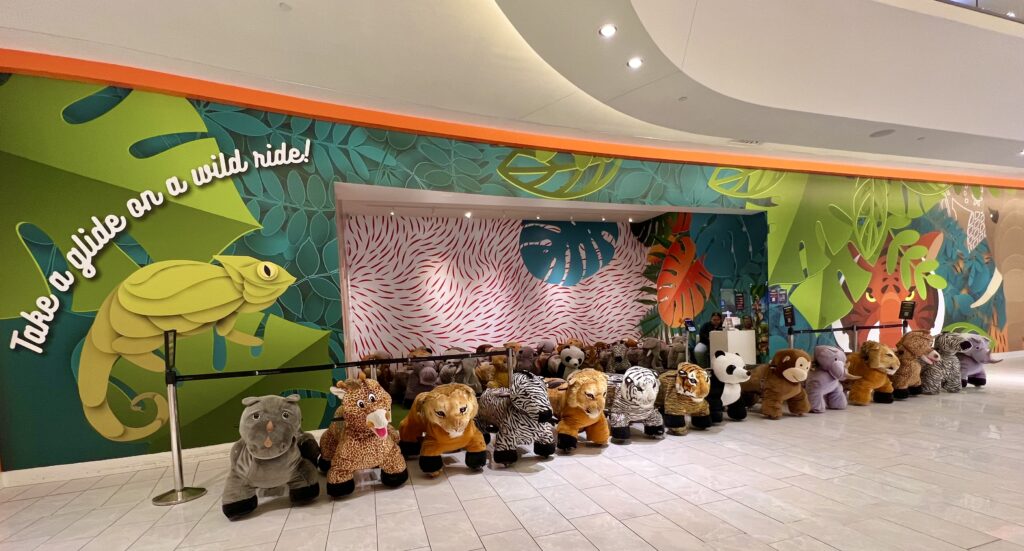 They have a wide variety of animals to chose from. They have a weight limit of 250 lbs, and you have a time limit depending on how much money you pay.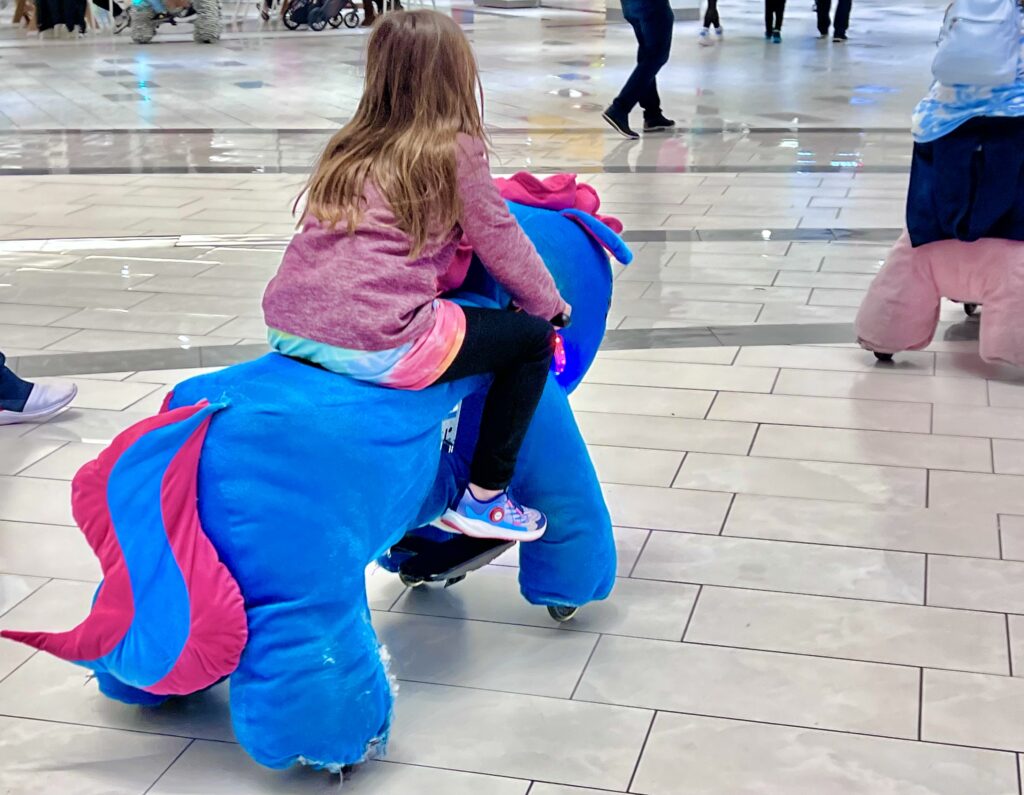 MrBeast Burger
MrBeast is a famous YouTuber who's opened a fast food Burger restaurant in American Dream. The menu includes burgers, chicken sandwiches, grilled cheese sandwiches, and french fries. Some of his burgers are inspired by his friends, like the Chris Burger. For a unique twist on french fries, ask for the seasoning.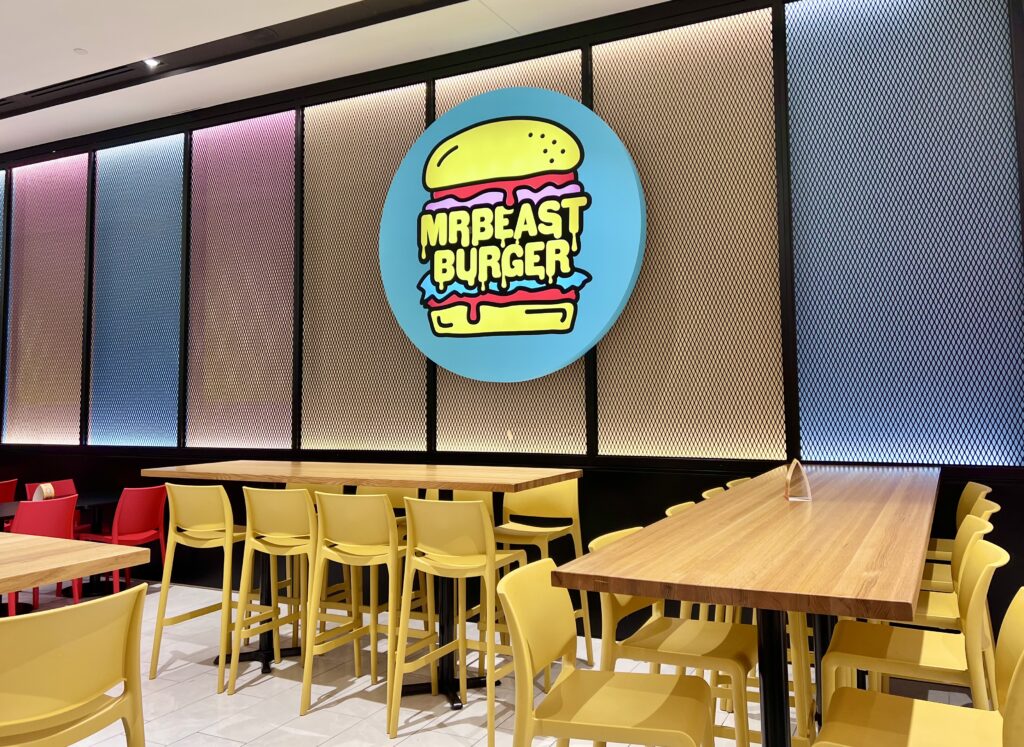 This restaurant can be very busy, but we found the line to move fairly fast. After ordering at the counter, you'll receive a number to take to a table. Note that many tables are located along that corridor, so keep walking to the left when exiting to the restaurant if you can't find a table.
They also have a merch store where you can buy his merch like his chocolate bars, Feastables, which come in all different types of flavors. Or you could buy a shirt, hat, or keychain.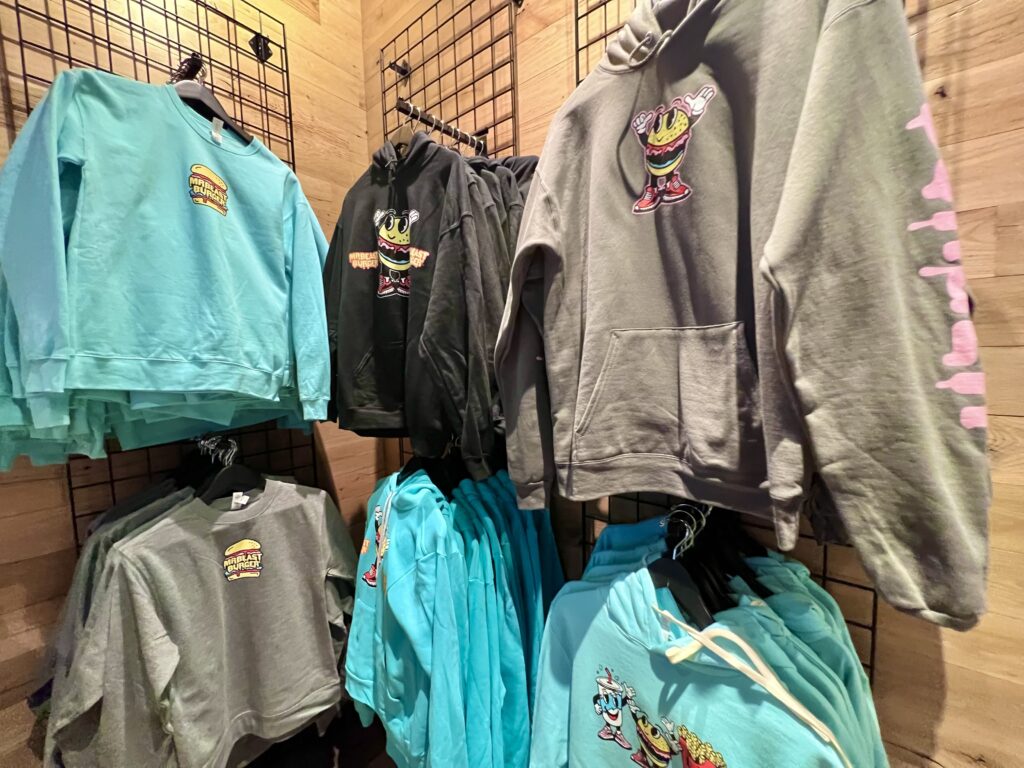 LEGOLAND Discovery Center
LEGOLAND Discovery Center is an indoor play space that is dedicated to the LEGOs brand. Inside there is a 4D Cinema, an Imagination Express, LEGO NINJAGO Soft Play, and Build Challenge Arena. This is a very fun place for you kids to show their creativity.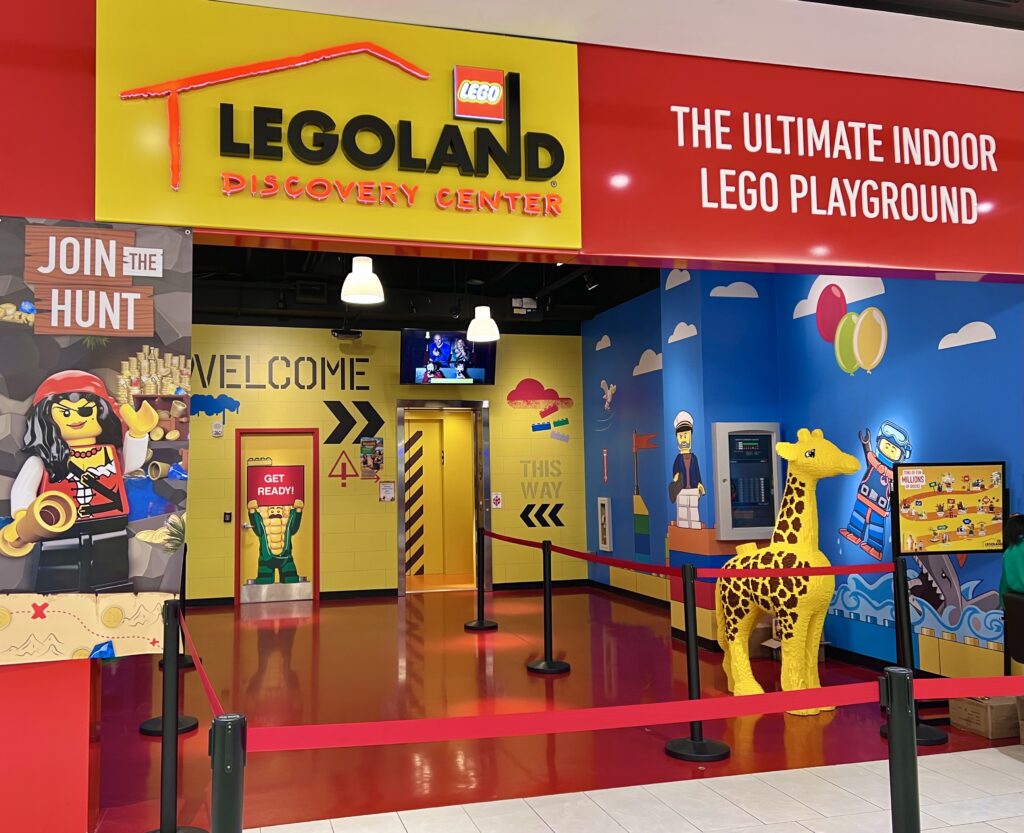 SEA LIFE Aquarium
SEA LIFE has over 3,000 sea animals inside all the exhibits. There are 10 different theme aquariums as well. The exhibits include: Ocean Tunnel, Tiny Giants Touch Pool, Sharks Fish Avenue, Urban Jungle, and more. If you would like to go to both SEA LIFE and LEGOLAND Discovery Center you can purchase a combined pass to both.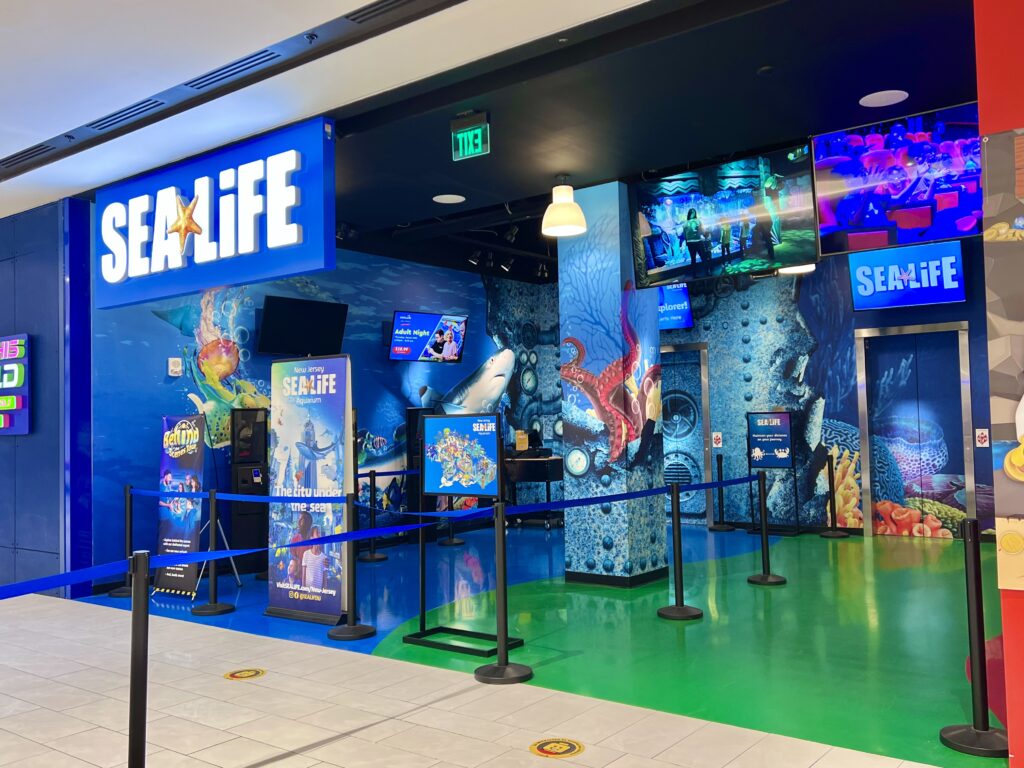 Check back as we add many more attractions to this list. There's also Tilt, Angry Birds mini golf, gem mining, and laser tag!