Christmas Tree Park is located along Christmas Tree Lane and Water Street in Manchester, Maryland. If you're interested in using the playgrounds, the parking lot for the playgrounds is along Christmas Tree Lane.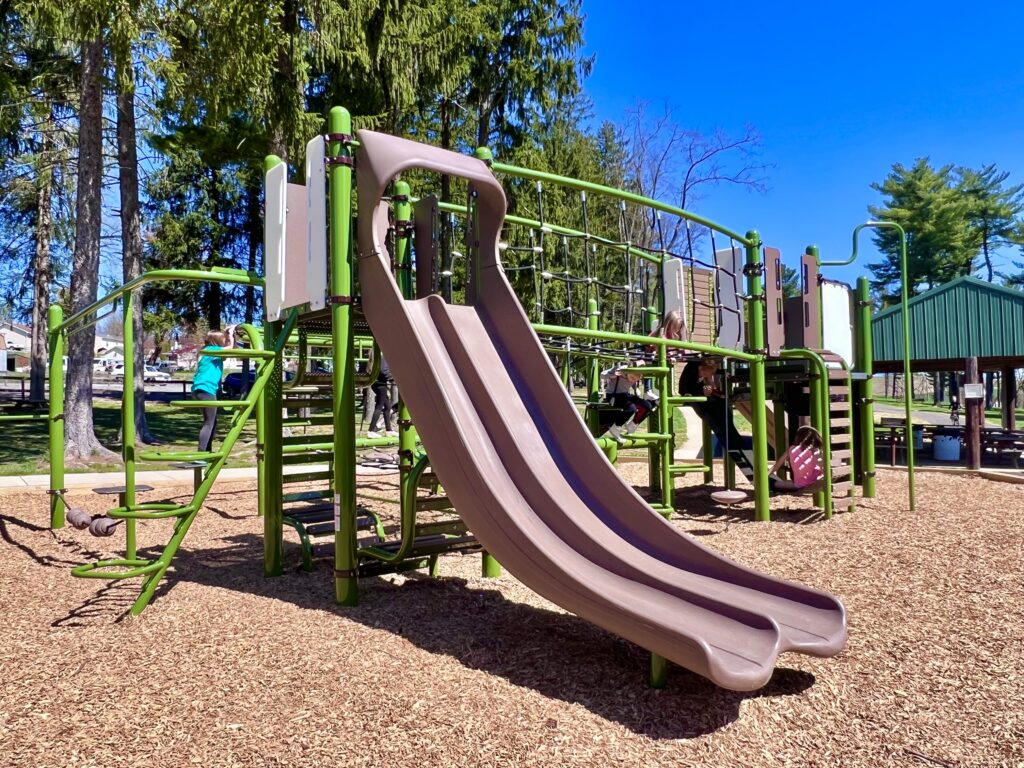 To use the skate park, there is a small parking lot at the end of Water Street. At the skate park, there are several ramps and rails available for use.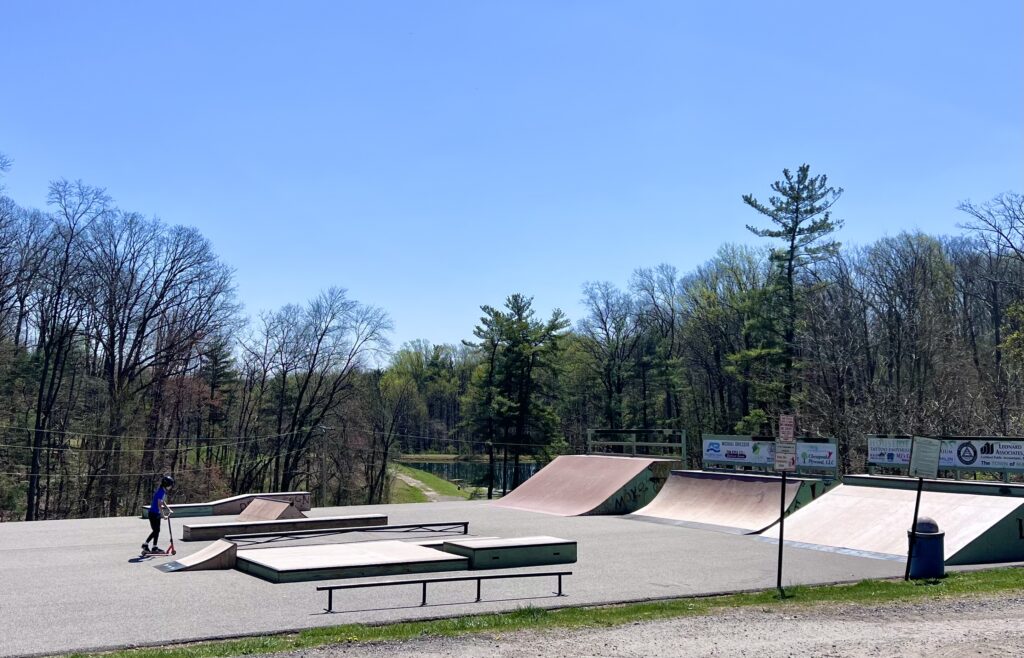 Along Christmas Tree Lane is a set of three playgrounds. Two of the playgrounds are newer. The other playground is more for younger children. At certain times of the day huge pine trees provide shade. There is a low and long climbing wall, a tunnel, and a circular climbing wall in this tot playground.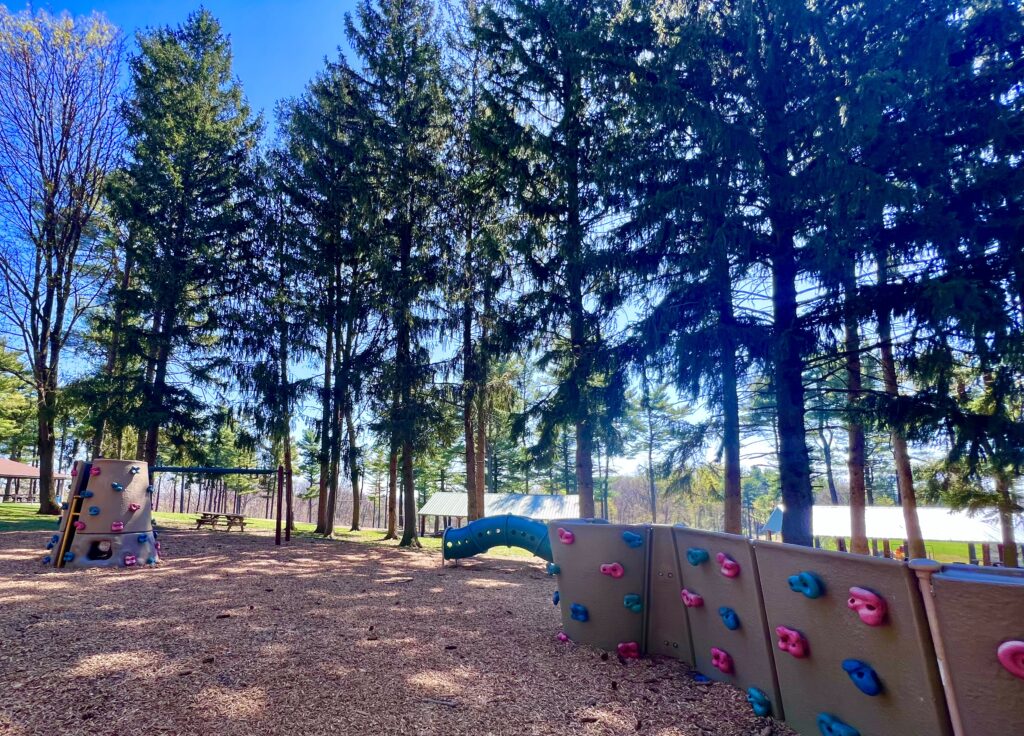 Beside the tot playground is a newer playground which features two zip lines, an obstacle course, see saw, merry-go-round and roller slide. This newer playground is not as shaded as the smaller playground beside it.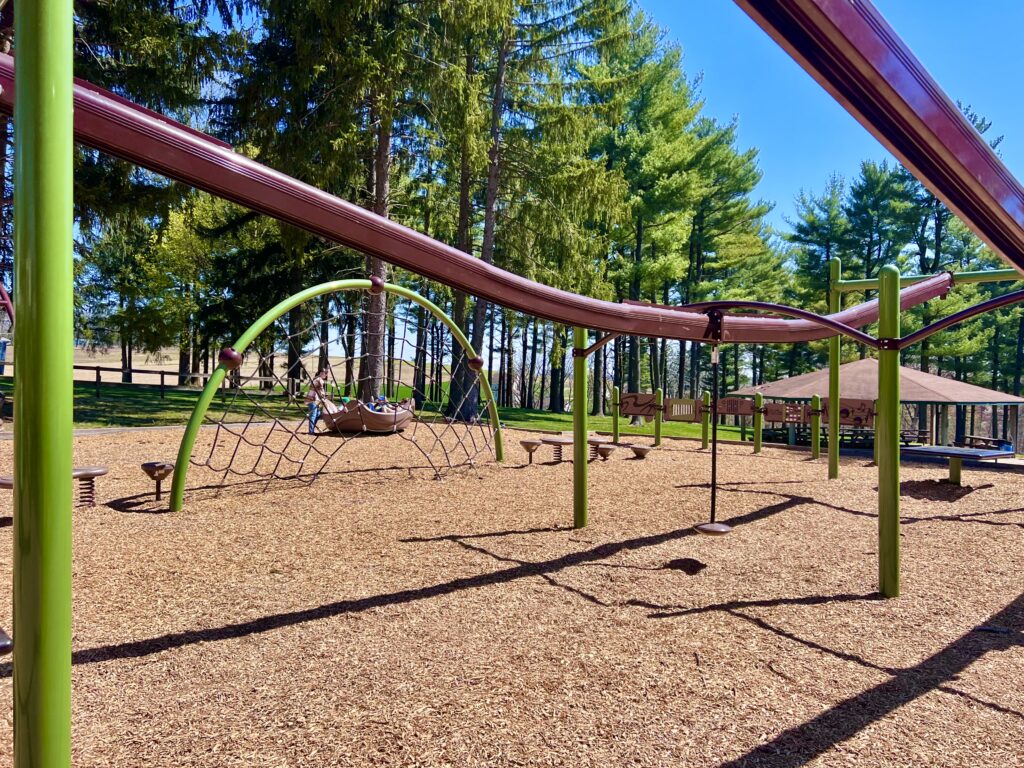 A third playground is located a few dozen yards from these two playgrounds. This playground is also newer, and includes many types of monkey bars, as well as some slides.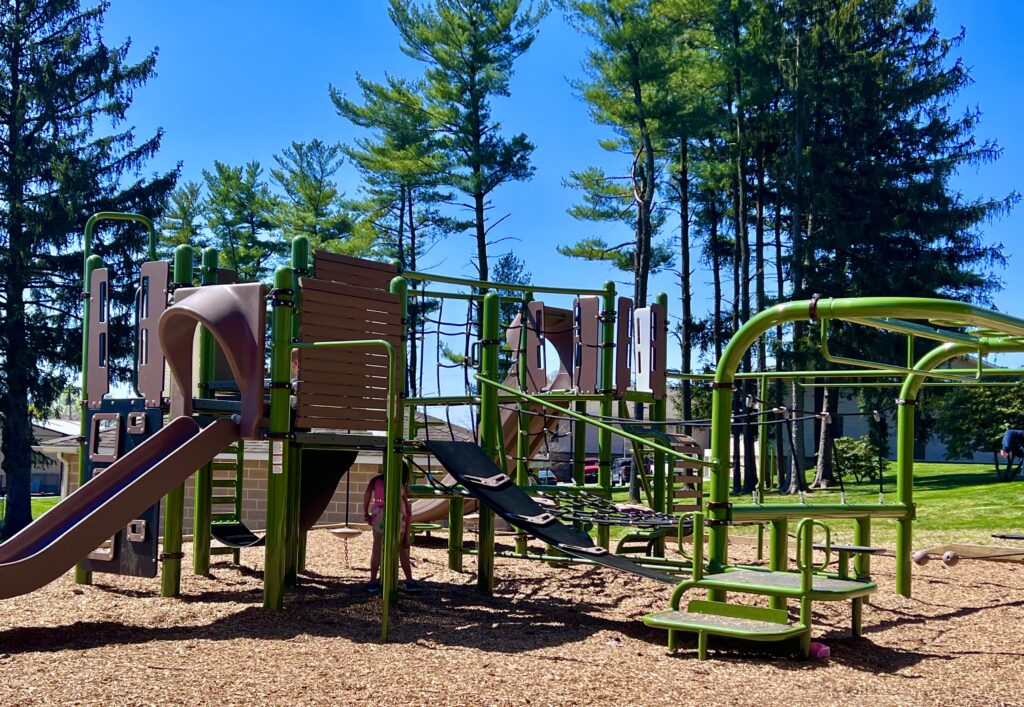 The playgrounds are not fenced, and the surface is mulch.
Christmas Tree Park Restrooms
Restrooms are available at this park, though they may only be open seasonally. The restrooms were open when we visited in April 2023.
Below the playground area is a set of tennis courts. There are several pavilions at the park, too. Each pavilion includes around eight or ten picnic tables.
Looking for more fun playgrounds in Maryland?
There are many amazing playgrounds in Maryland for exploration and play. If you're willing to travel a bit farther, check out this list of amazing playgrounds in Maryland.