Schooley Mill Park is located at 12975 Hall Shop Road in Highland, Maryland. Highland is southwest of Baltimore and about 9 miles from Columbia, Maryland.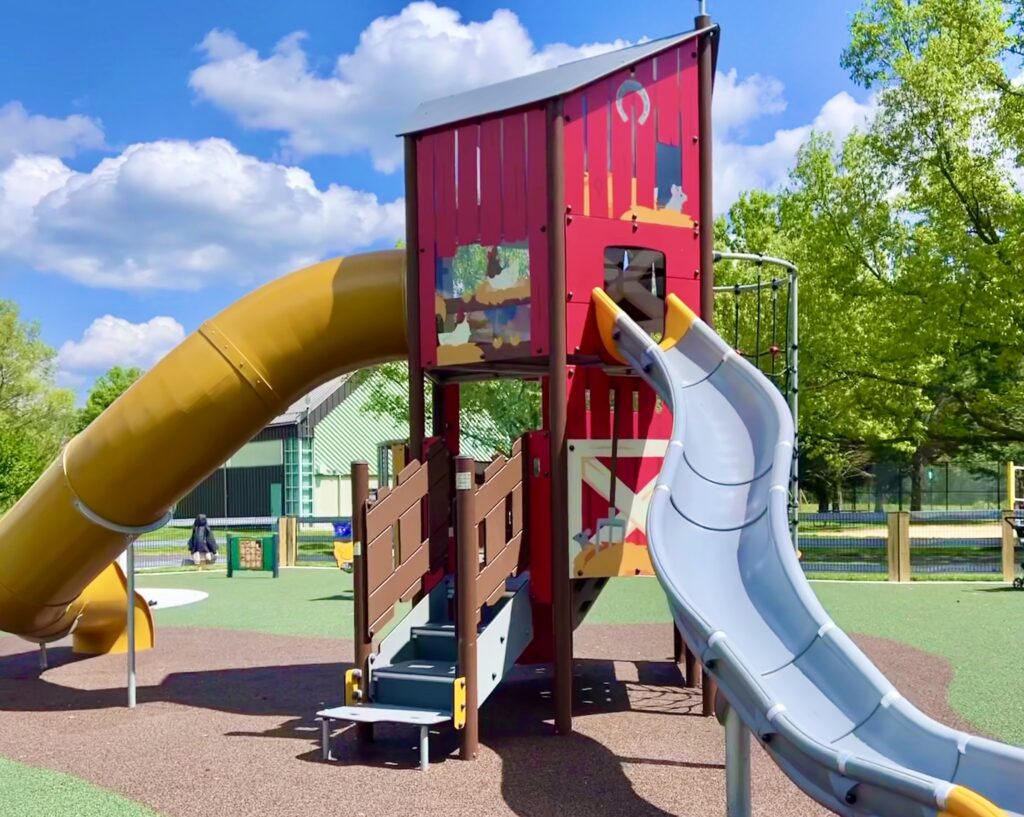 A new playground was recently added to the park after the removal of an old playground. The new playground is located close to the multi-purpose building and the restrooms. There's a large parking lot right beside the playground.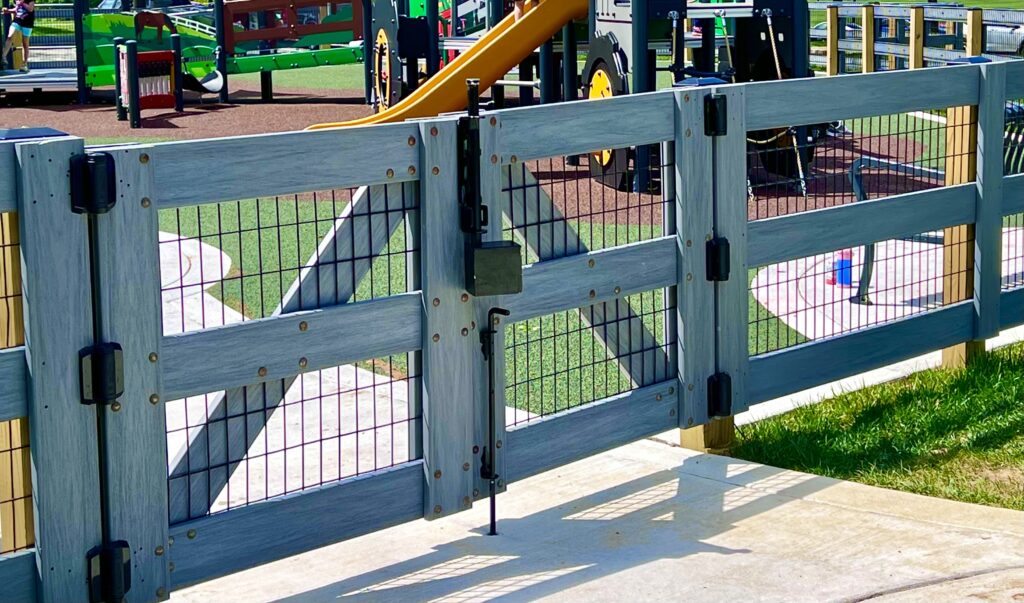 The playground is fully-fenced, with the opening in the fence located on the opposite side of the playground from the parking lot. The fence can be latched shut.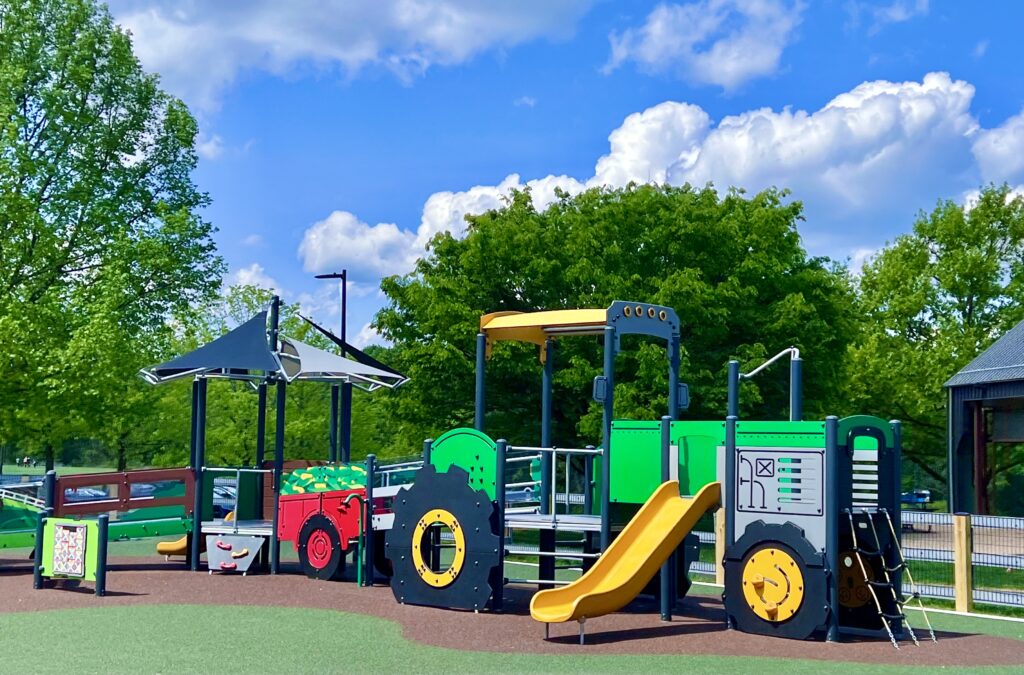 The toddler / pre-school playground is themed with a tractor hauling corn. This play structure includes a small ropes climber and slide. There's also a set of monkey bars on the other end of this play structure.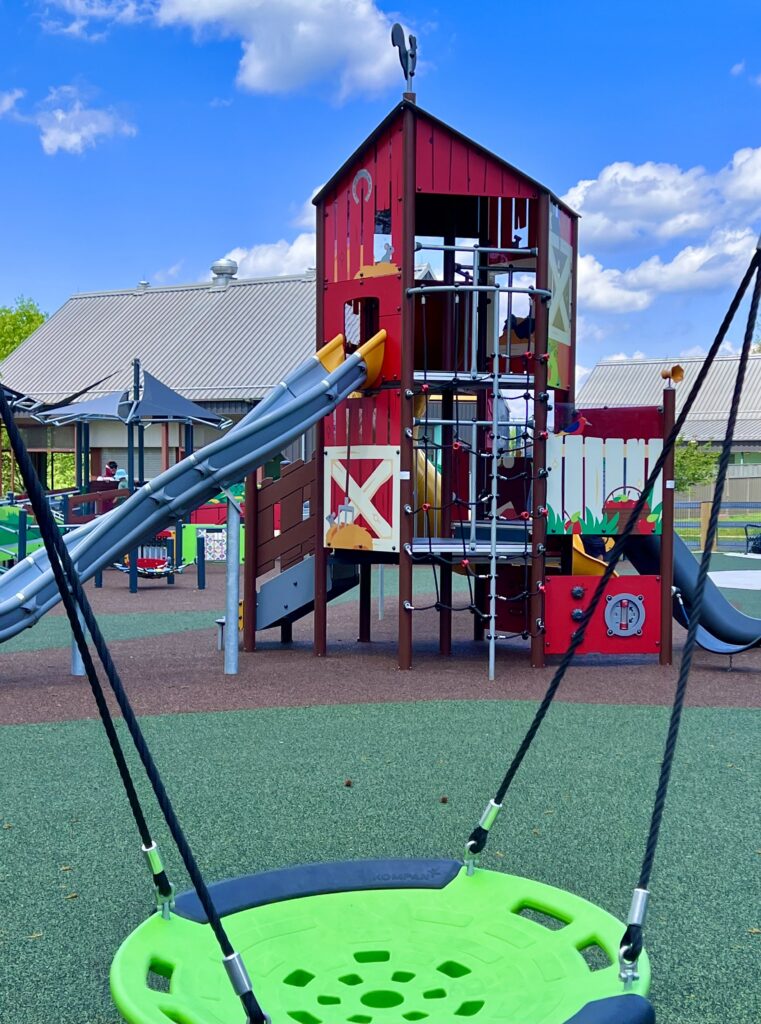 The larger play structure has three slides, one is a tube slide and the other two are regular open slides. There's also a set of swings lining one side of the playground area. The swings include a dish swing, regular swings, and baby swings.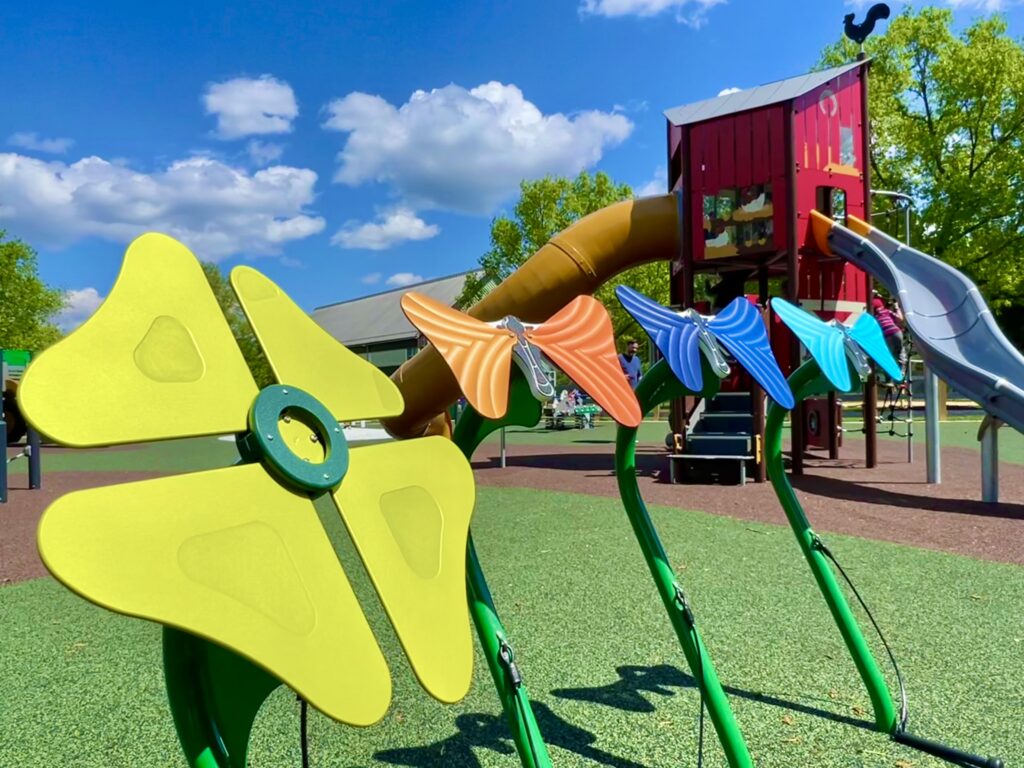 Other play structures at this playground include a teeter totter, inground merry-go-round and a set of musical flowers.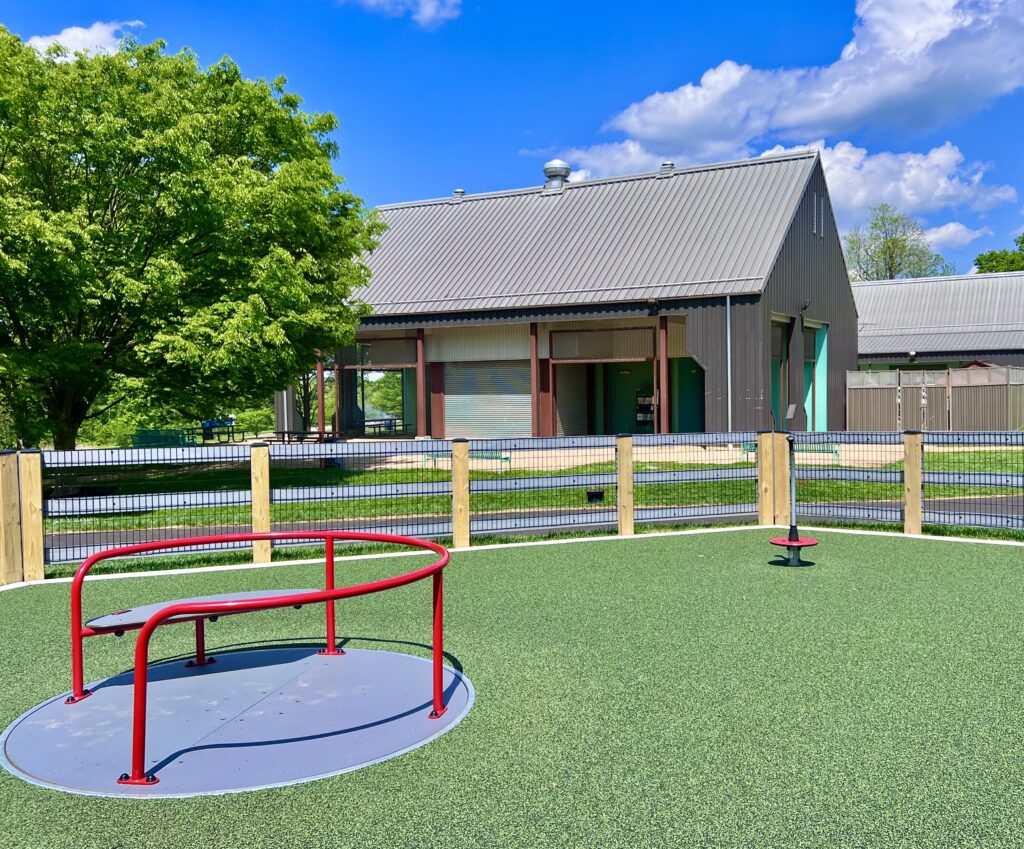 Schooley Mill Park Restrooms
Outside the fence, there's a large building that has restrooms. There's also a few picnic tables and a small charcoal grill. The restrooms were open when we visited in April of 2023.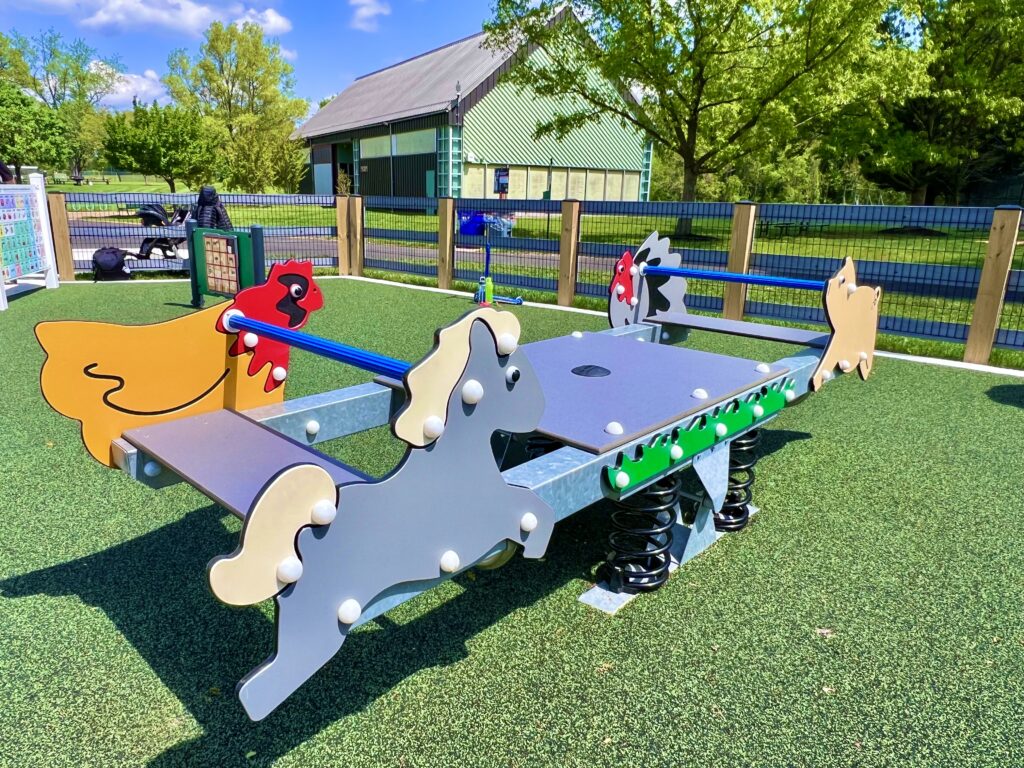 The park also has a sand volleyball court and tennis courts. When we visited, a game of cricket was happening on one of the large open fields.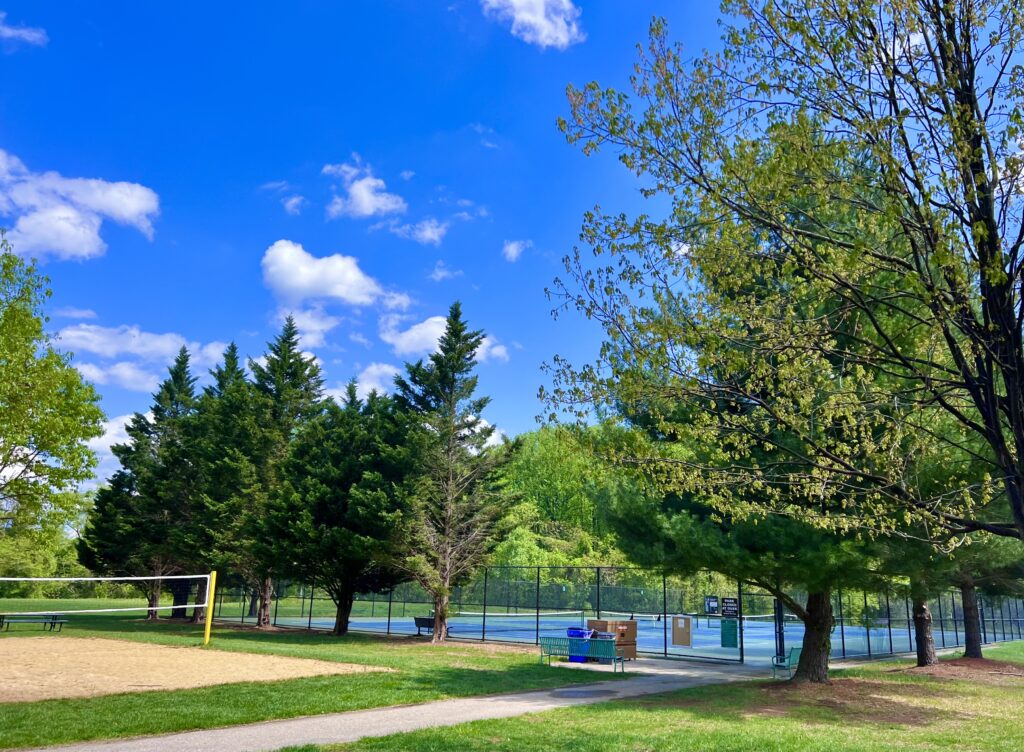 Looking for more fun playgrounds in Maryland?
There are many amazing playgrounds in Maryland for exploration and play. If you're willing to travel a bit farther, check out this list of amazing playgrounds in Maryland.