Dunkirk District Park is located at 10750 Southern Maryland Boulevard in Dunkirk, Maryland. The town of Dunkirk is southeast of Washington, D.C.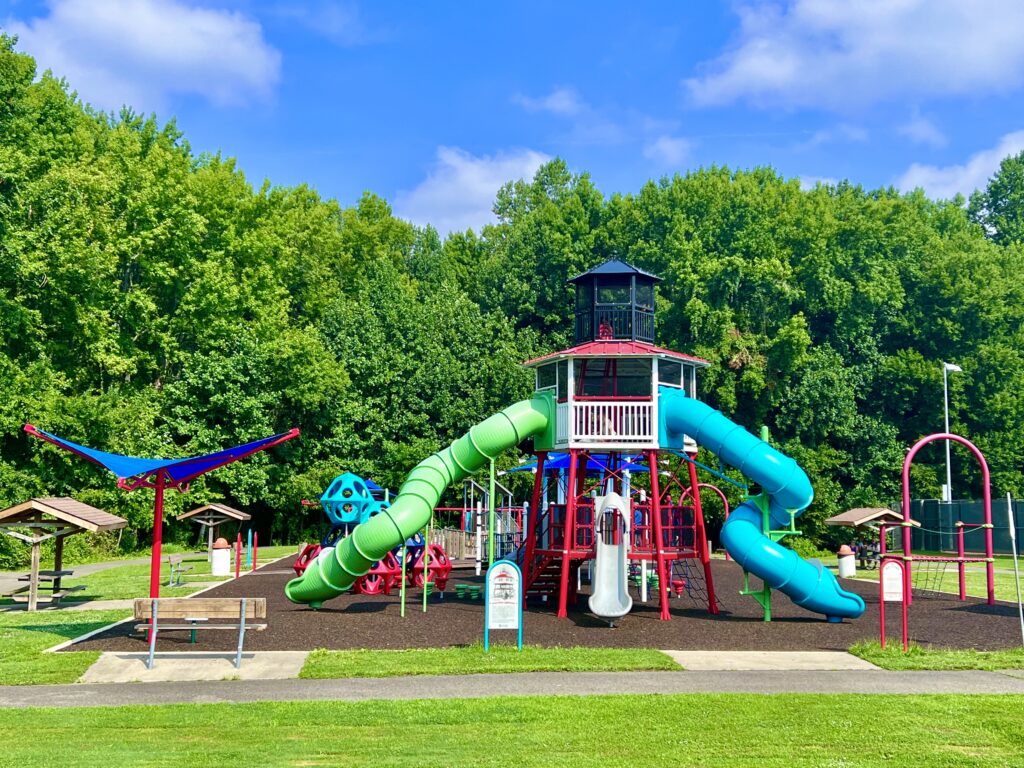 The park is large, and it includes tennis courts, baseball fields, basketball courts, and other sports fields. There's also a skate park and walking trails.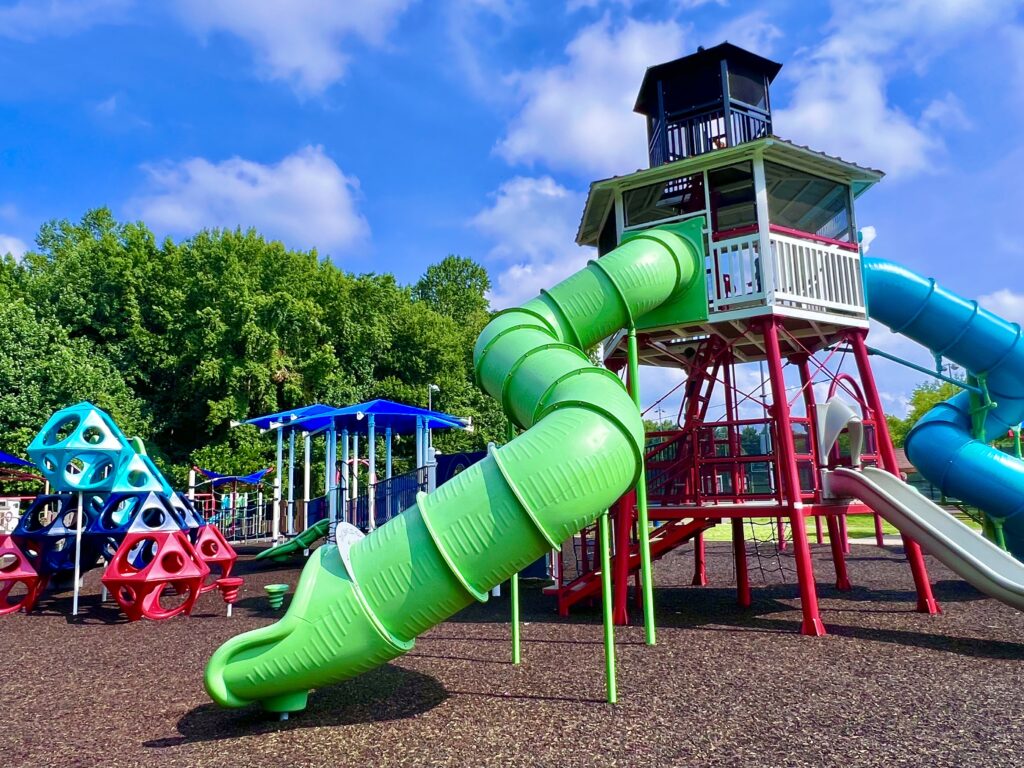 The playground is themed around the Chesapeake Bay. The play equipment represents sites around this Calvert County playground. For instance, a local lighthouse is the inspiration for the slide tower.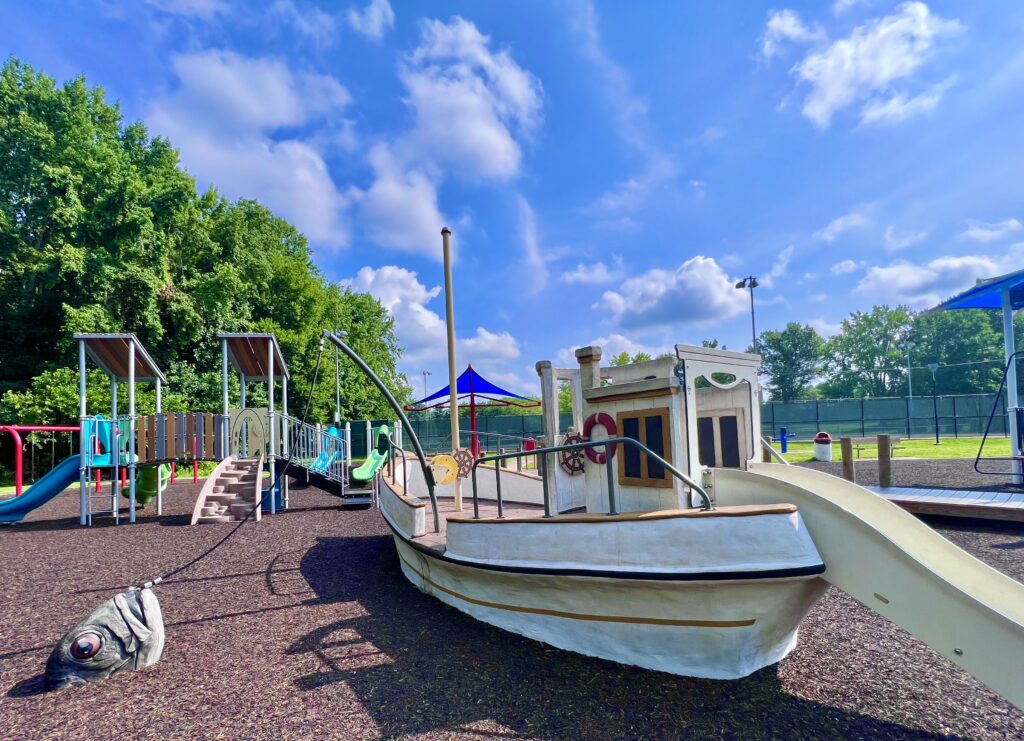 Another unique feature of this park is the fishing boat with a slide. Kids can pretend to catch the big fish on the line or steer the boat.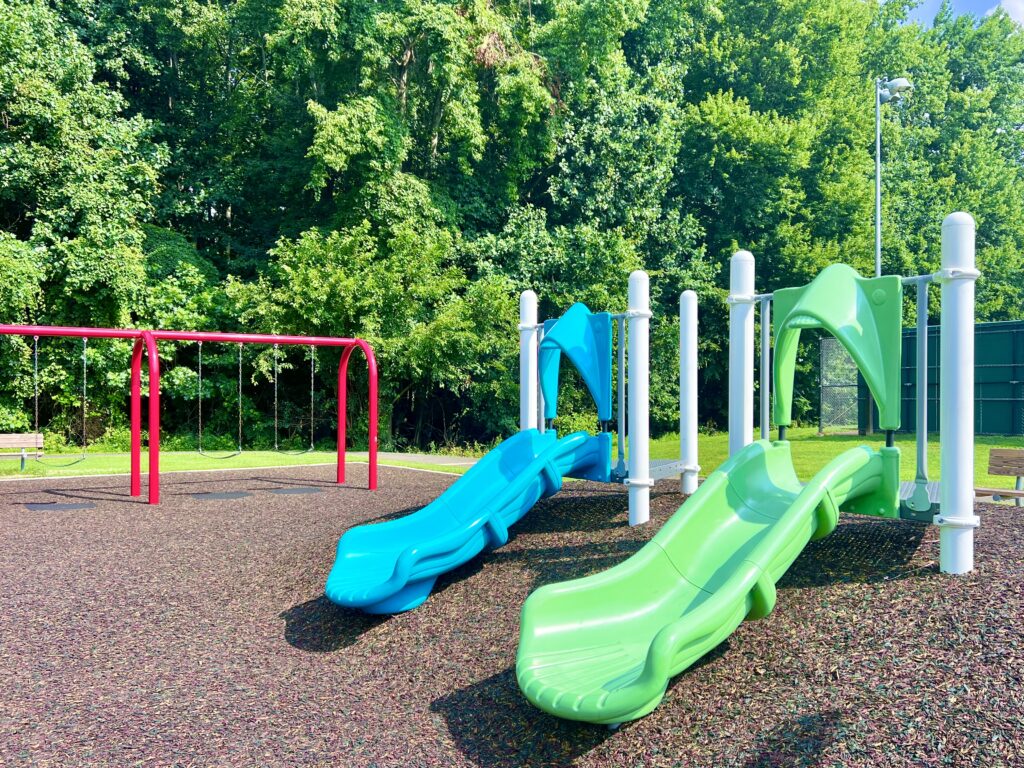 The back of the playground is lined with swings. The playground is not fenced. The surface is a rubber material, making it possible to push a stroller on it.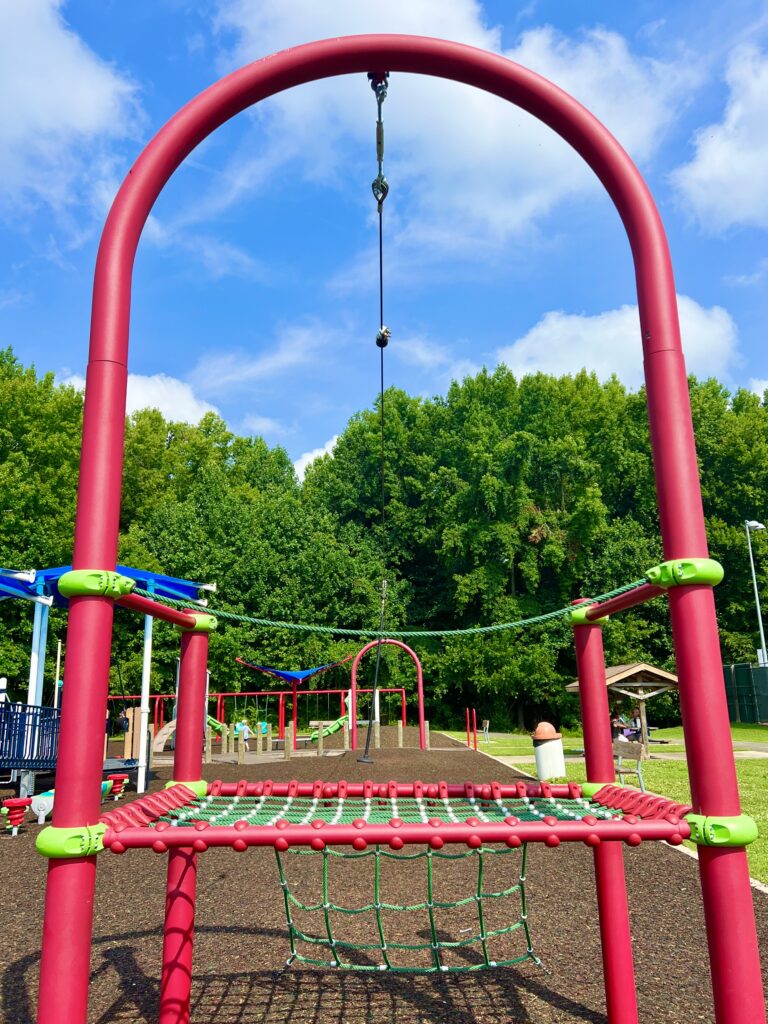 A long zipline sits at one side of the playground. This particular zipline has a ropes climber to get to the zipline platform. It may be a bit more difficult to reach for younger children.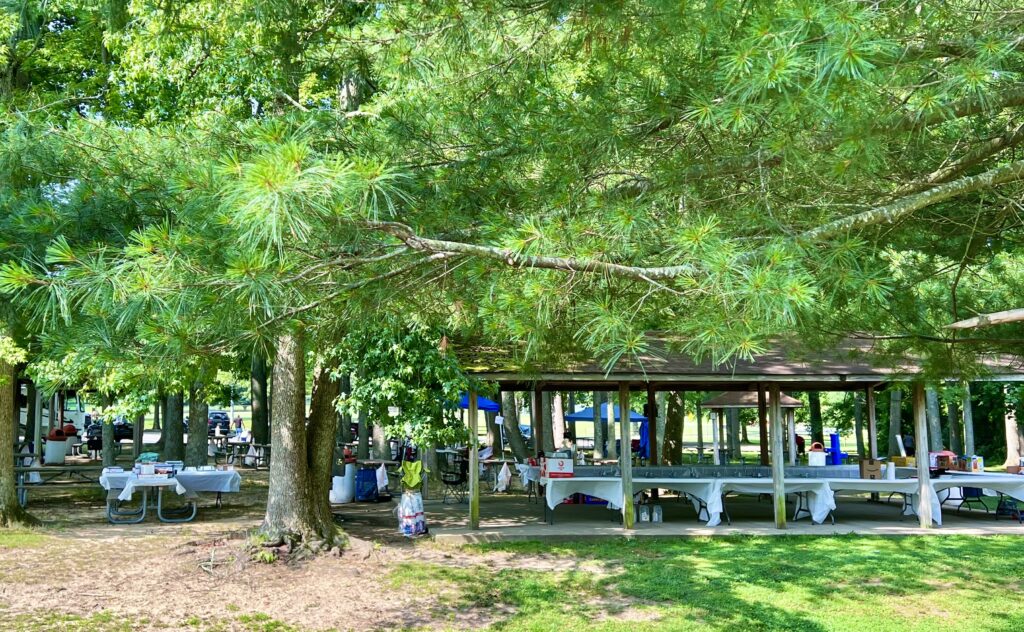 Around the playground, there are some shaded benches. Beside the playground is a picnic grove with pavilions and picnic tables. Restrooms are located close to the playground and pavilions.
Looking for more fun playgrounds in Maryland?
There are many amazing playgrounds in Maryland for exploration and play. If you're willing to travel a bit farther, check out this list of amazing playgrounds in Maryland.