While Maryland waterfalls may not be as plentiful as Pennsylvania or New York waterfalls, there are still some beautiful falls in the state of Maryland. Most of these waterfalls are easy to access. However, always proceed with caution while exploring nature.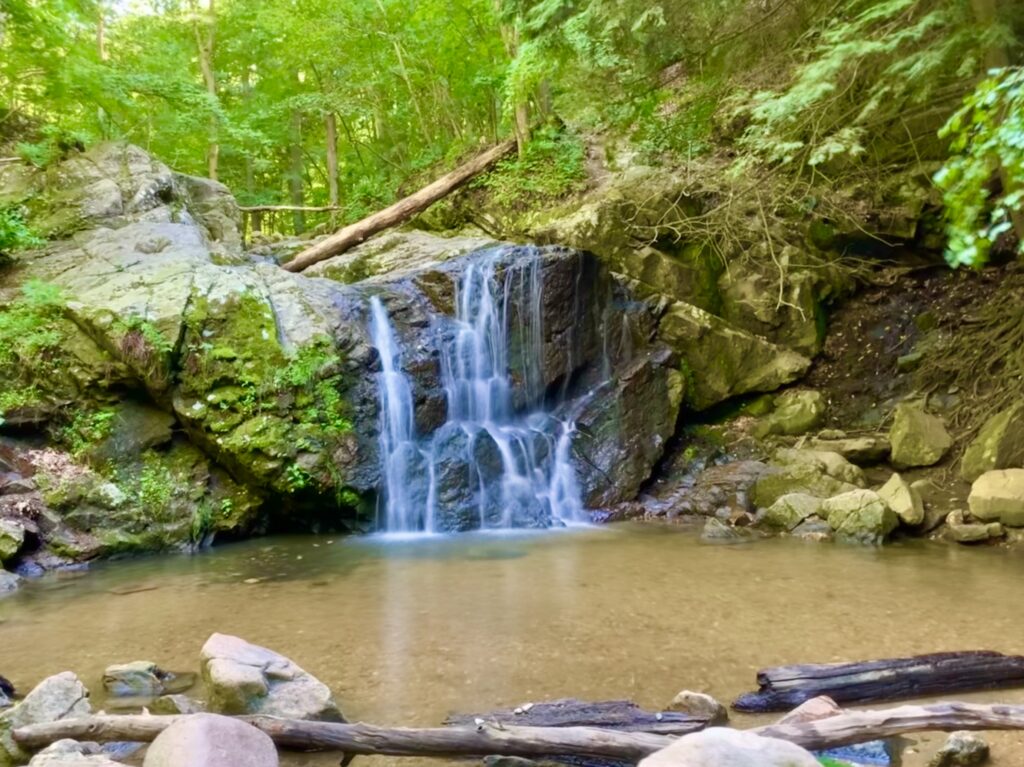 Maryland Waterfall – Cascade Falls
While Cascade Falls is the main attraction of the Cascade Falls hiking trail in Patapsco Valley State Park, it's not the only waterfall along the trail. There are two other waterfalls, one before Cascade Falls and another one after it. Take the time to enjoy what all three waterfalls have to offer. The hike is short and kid-friendly. If you'd like a more challenging hike, it's possible to continue on the trail after seeing the waterfalls.
There is a fee to enter Patapsco Valley State Park.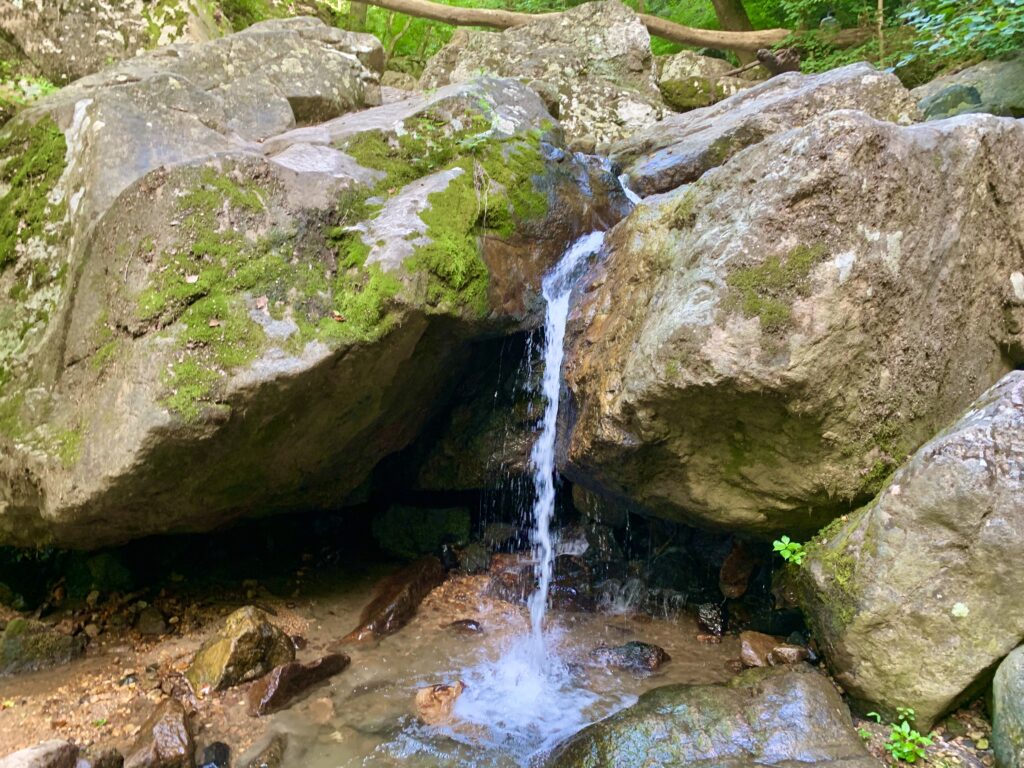 Check out this post for more information about Cascade Falls.
Cunningham Falls
This park's main attraction is its waterfall, but it also has two lovely sand beaches to visit during the summer. From the main parking lot, the hike to Cunningham Falls is only about three quarters of a mile. It's somewhat uphill on the way toward the falls. Note this waterfall has a viewing platform and handicap parking closer to the waterfall than the main parking lot. There is a fee to enter this Cunningham Falls State Park.
Check out this post for more information about Cunningham Falls.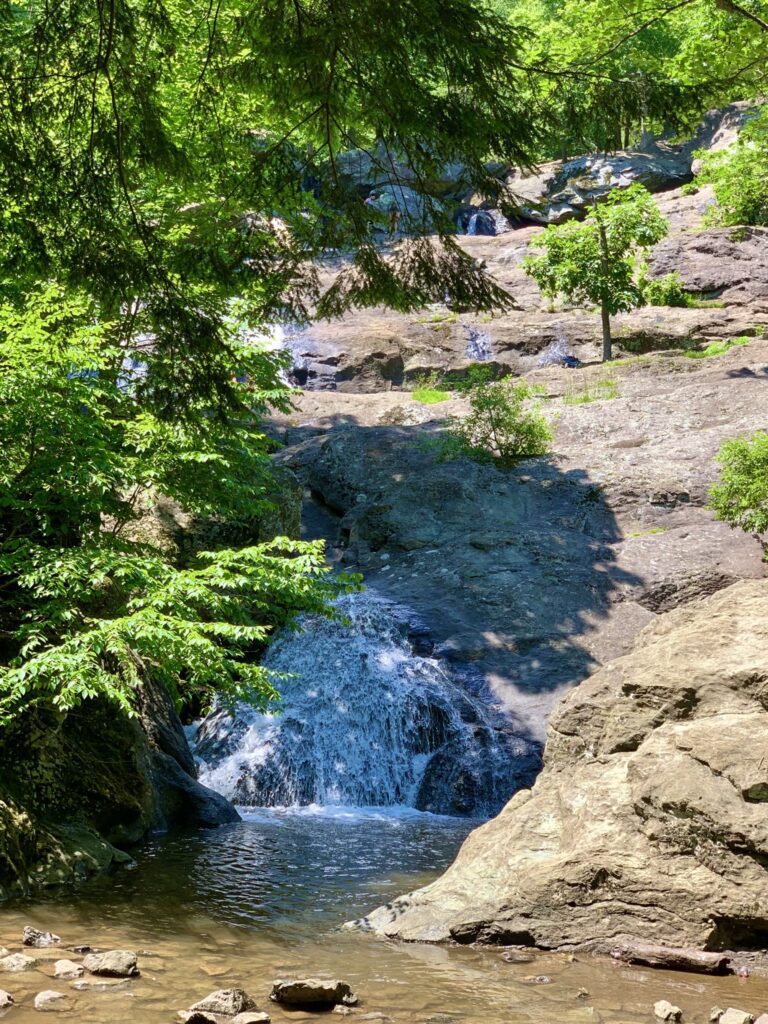 Kilgore Falls
Kilgore Falls is located in Rocks State Park in Maryland, though it's just over the border from Pennsylvania. During summer weekends (starting May 1st), the parking lot at Rocks State Park's Kilgore Falls trail requires a parking reservation. Even on weekdays, the small parking lot fills fast. Reservations are usually available on Monday morning for the following weekend, and they almost always become quickly booked.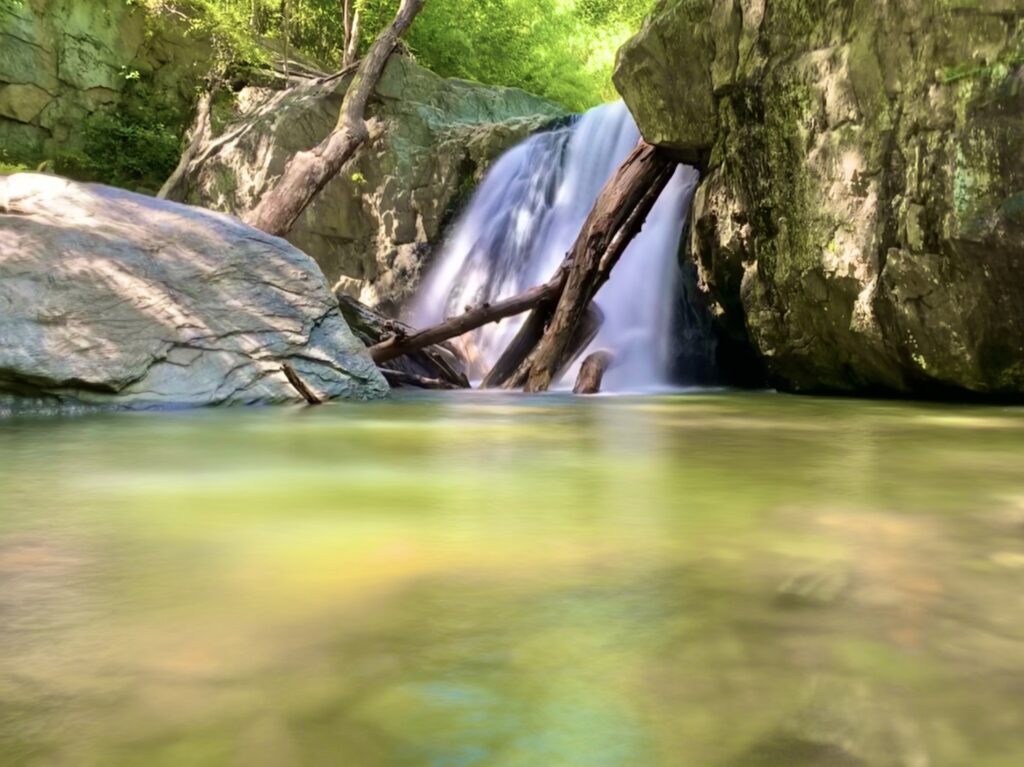 To make reservations at Kilgore Falls, go to the Maryland DNR website here.
Check out this post for more information about Kilgore Falls.
Waterfalls in Pennsylvania
Don't mind traveling to Pennsylvania to see more waterfalls? Then check out this list of amazing waterfalls in Pennsylvania.