Sponsored Post – Visit Loudoun hosted us at Lansdowne Resort and Spa. All opinions are my own.
Lansdowne Resort and Spa is located near historic downtown Leesburg, Virginia. Leesburg is about 30 miles northwest of Washington, D.C. The resort is located on 500 acres near the Potomac river.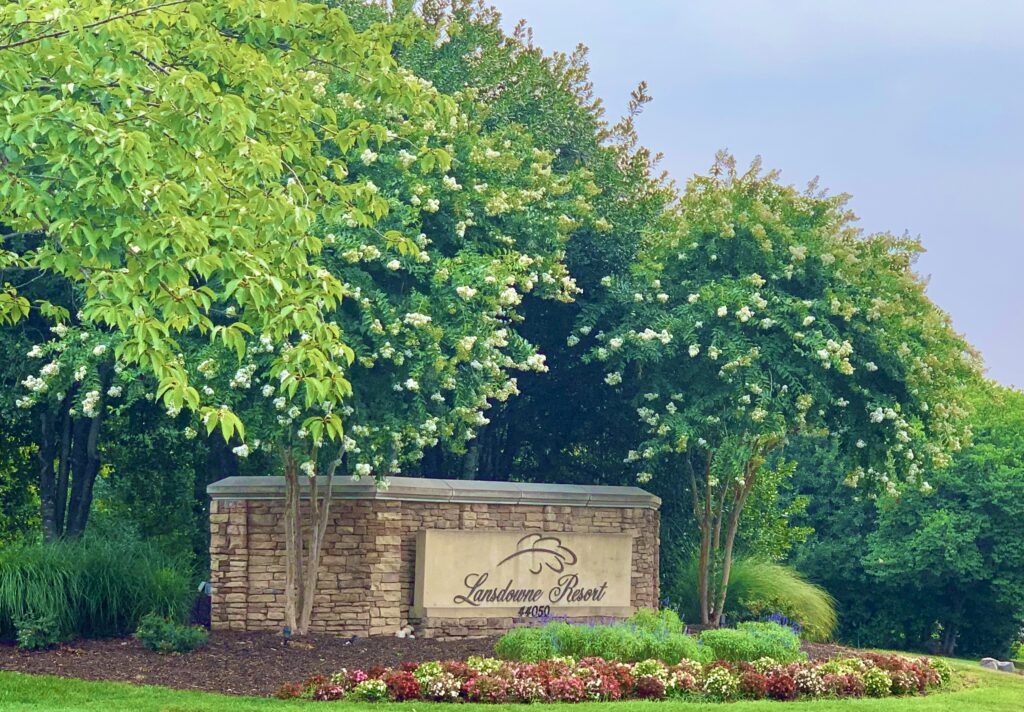 The resort is known for their AAA Four Diamond award-winning golf course which features 45 holes. For kids, there's three pools to enjoy, as well as lawn games and fire pits.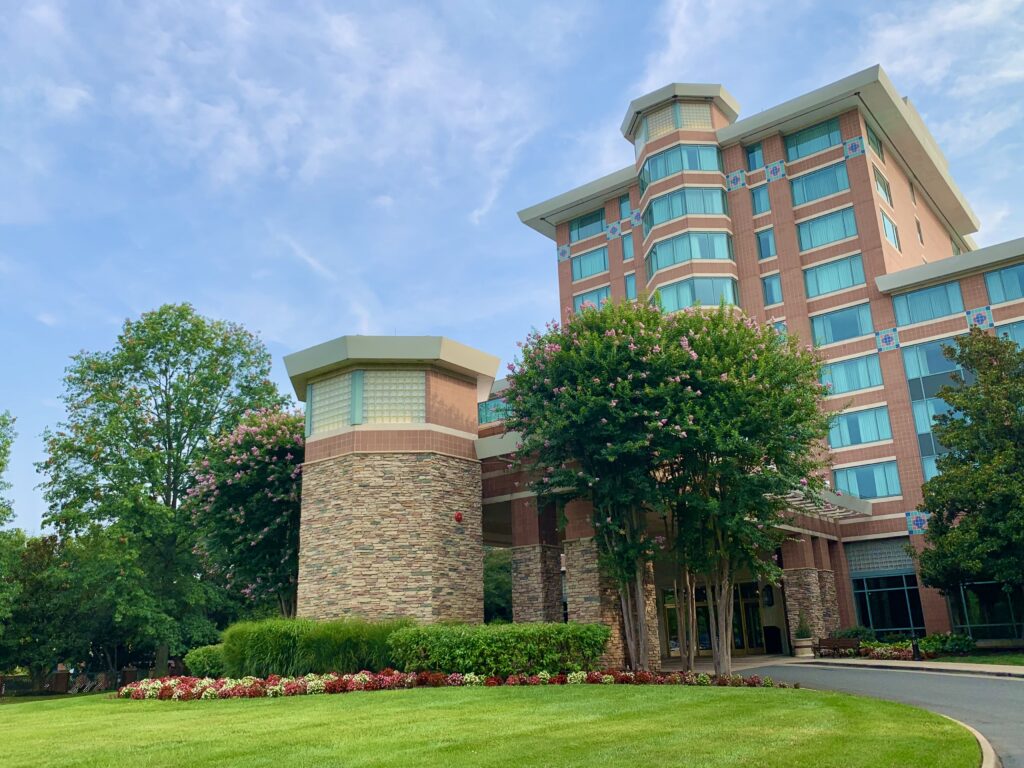 Lansdowne Resort Pools
The outdoor resort pools are a highlight of a summer stay at Lansdowne. The main pool features a water slide that exits in its own separate small pool. There are plenty of lounge chairs and umbrellas for shade, as well as a small hot tub for an additional way to relax.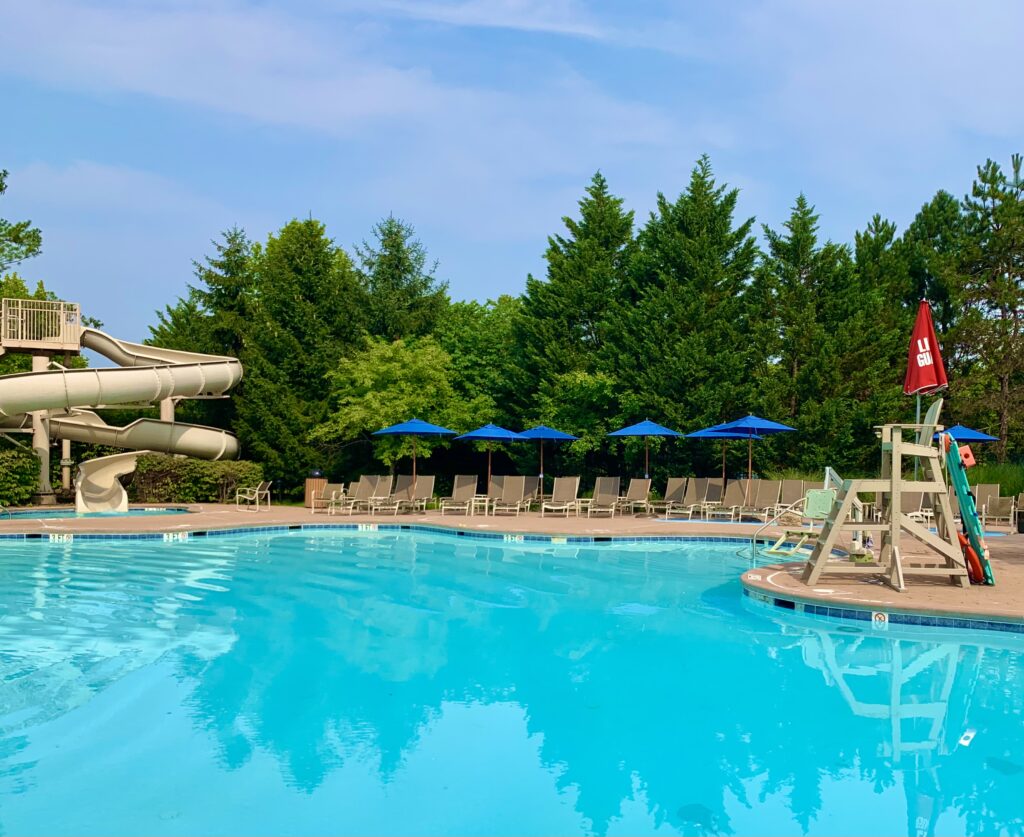 Below the main pool is a smaller pool. It wasn't open on the day we visited, most likely because the main pool wasn't very busy. This pool has a waterfall on one side, and is a bit smaller than the main pool.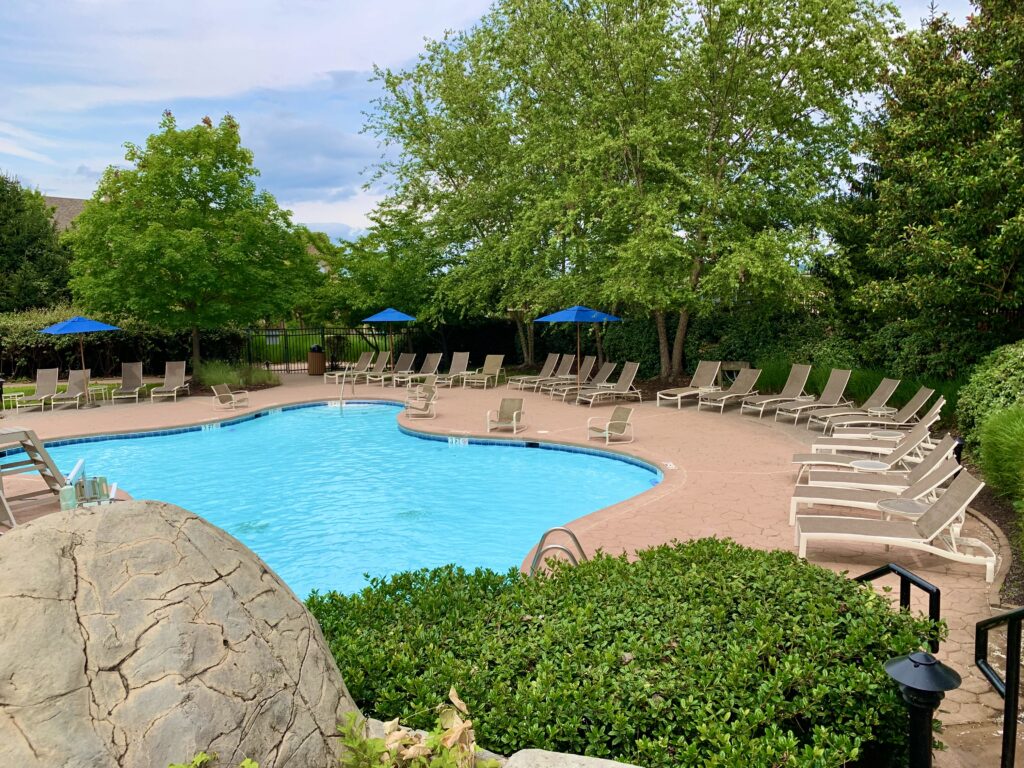 Inside, there's another pool which features a lap lane and a recreational swimming area. Since it was summer, we enjoyed the outdoor pools, but the indoor pool is also a decent size pool for winter visits.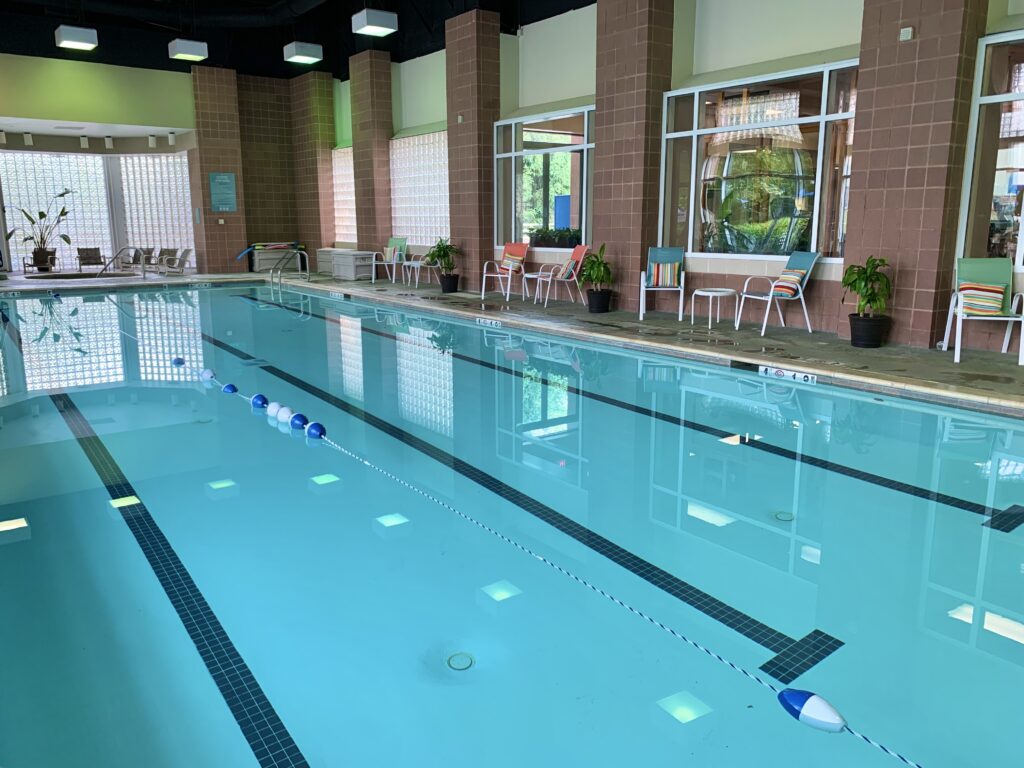 Lansdowne Resort Recreation
In addition to the award-winning golf course, there's also an area to enjoy some lawn games with your family. This game area is accessible through the Health Center and is close to the outdoor pools.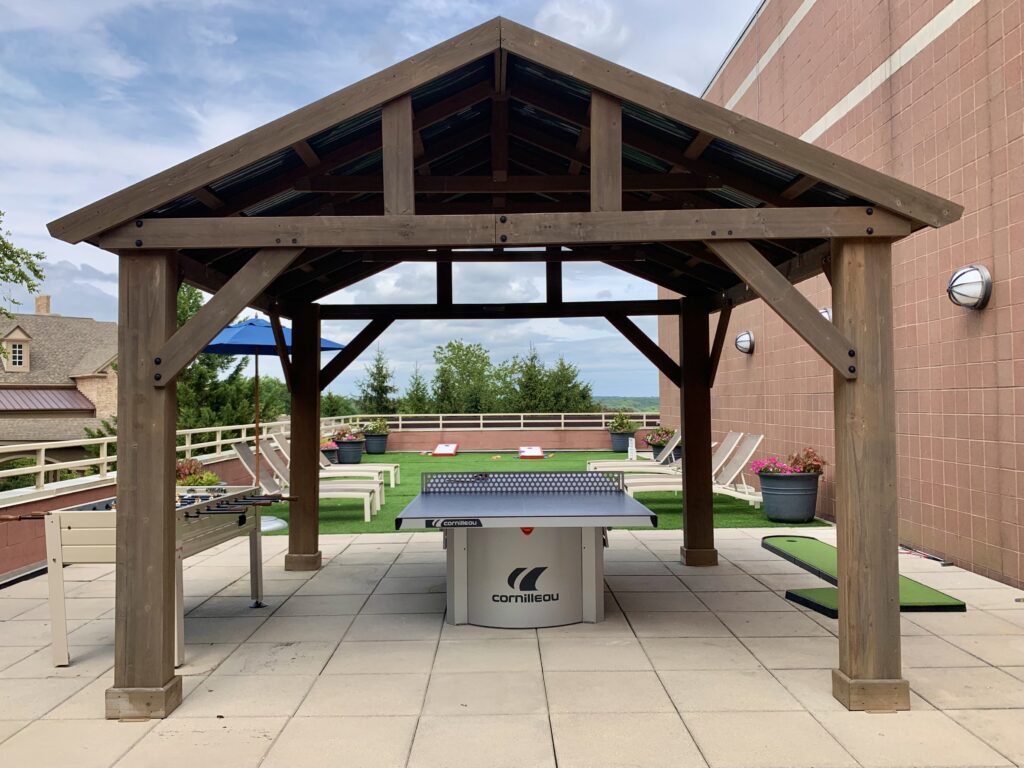 Lansdowne Resort Rooms
Lansdowne offers deluxe guestrooms and luxury suites. The suites can feature views of the golf course and countryside. Each room features bottled water upon arrival, hi speed Wi-Fi, a chair with ottoman, and a desk workstation.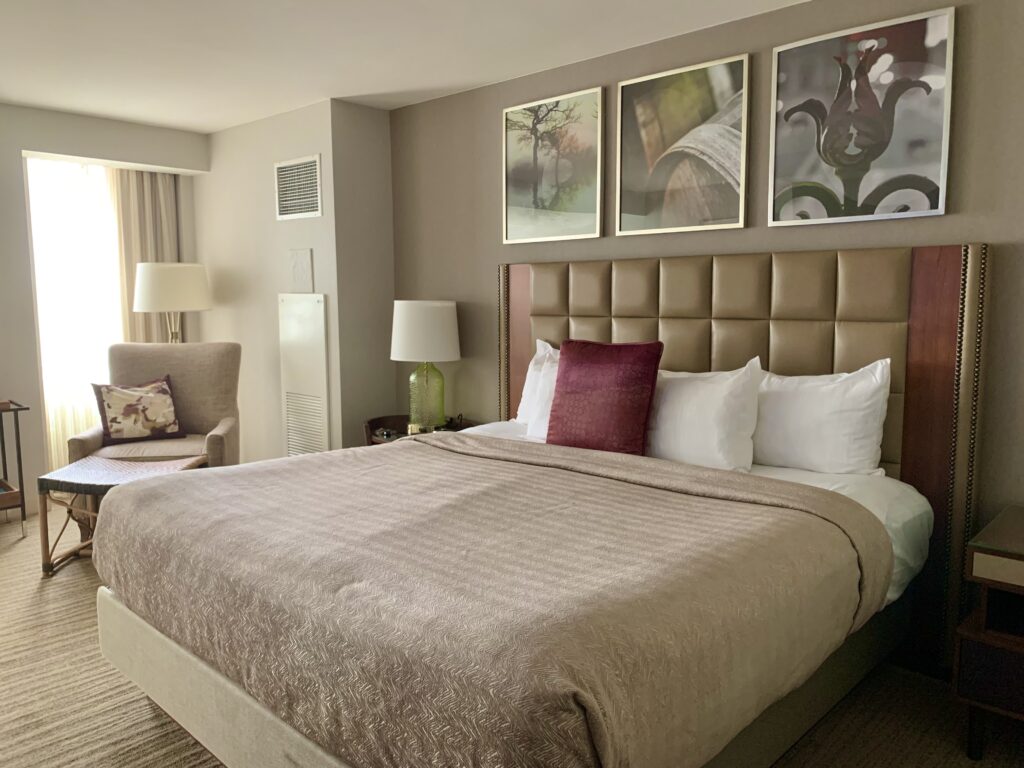 Lansdowne Resort Restaurants
There are several restaurants to enjoy at Lansdowne Resort. Outside, there's Fanny's Garden, which serves food from the Piedmonts menu, a sit down restaurant which overlooks the golf course.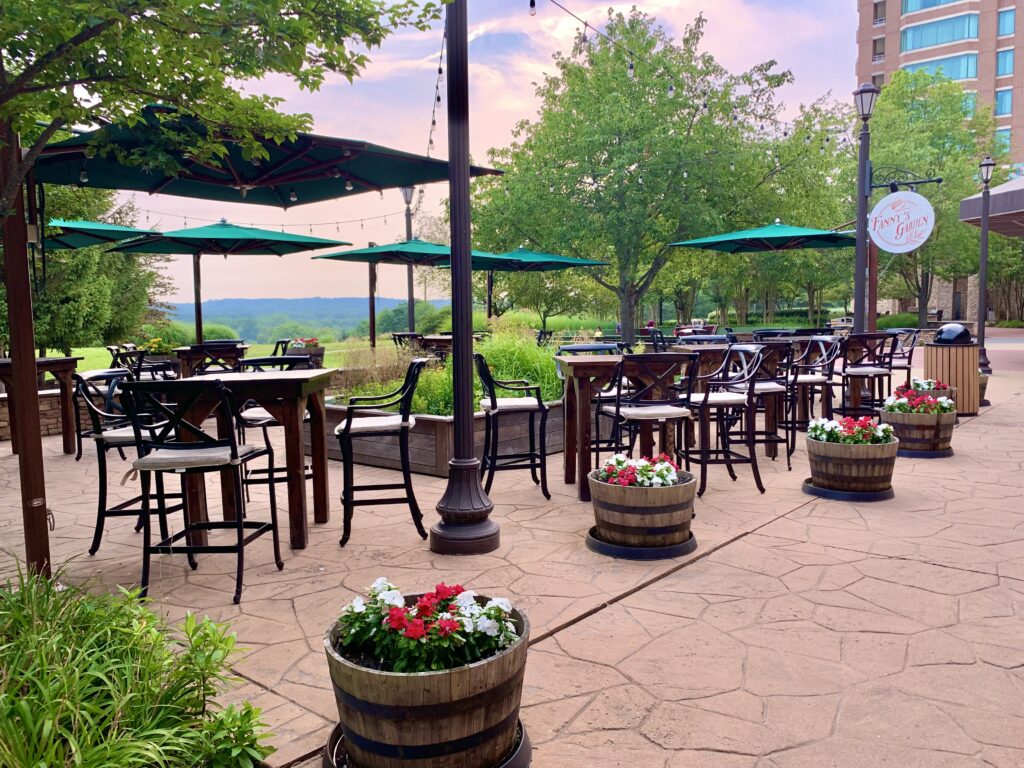 There's also Coton & Rye and Riverside Hearth onsite in the resort. Riverside Hearth has a buffet breakfast in the mornings, while Coton & Rye opens later in the day and serves dinner and drinks. For a quick bite to eat, check out the Harmony Market located beside the hotel reception desk.
Looking for things to do while visiting Lansdowne Resort?
Check out Heritage Farm Museum and Leesburg Animal Park. For more ideas, go to the Visit Loudoun County website.
Sponsored Post – Visit Loudoun hosted us at Lansdowne Resort and Spa. All opinions are my own.