Watkins Park is located at 615 Center Street in Mount Airy, Maryland. Center Street is along Route 27, Ridge Road. This is close to Interstate 70, between Baltimore and Frederick. The park is about 20 acres and features two playgrounds, a walking path, exercise equipment, and pavilions.
It's important to not confuse this park with Watkins Regional Park in Upper Marlboro, Maryland, which has a Wizard of Oz theme playground. These are two separate parks in different areas of Maryland.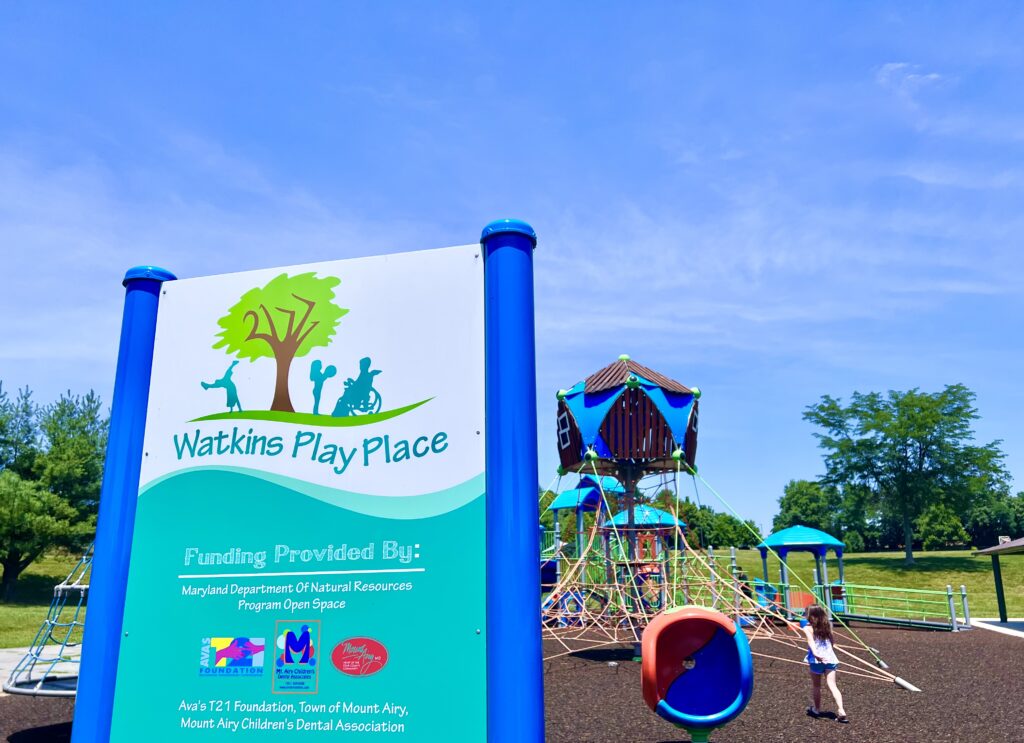 Watkins Park Playground
Watkins Park in Mount Airy recently built a new playground in the lower area of the park. There's a new, large rope climbing structure with a clubhouse at the top.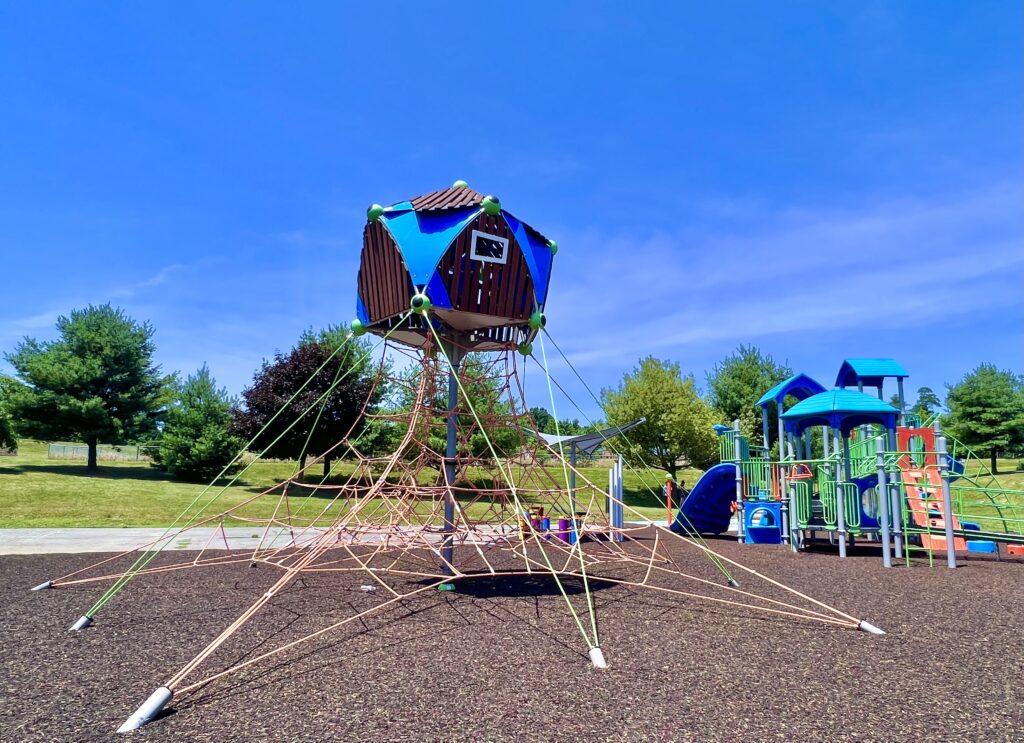 The other areas of this playground are the main play structure with slides and monkey bars. There's also a musical section with a variety of percussion instruments.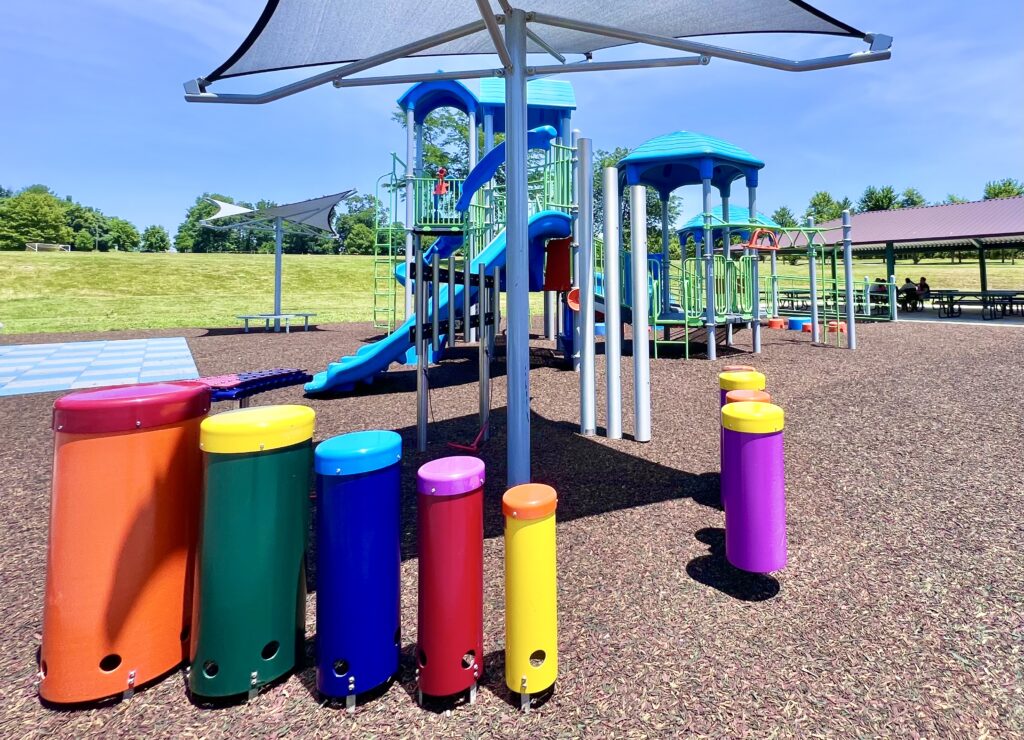 There's a large pavilion beside the playground for shade, and a couple of shade structures within the playground with benches. While the playground surface looks like mulch, it's actually solid and rubbery.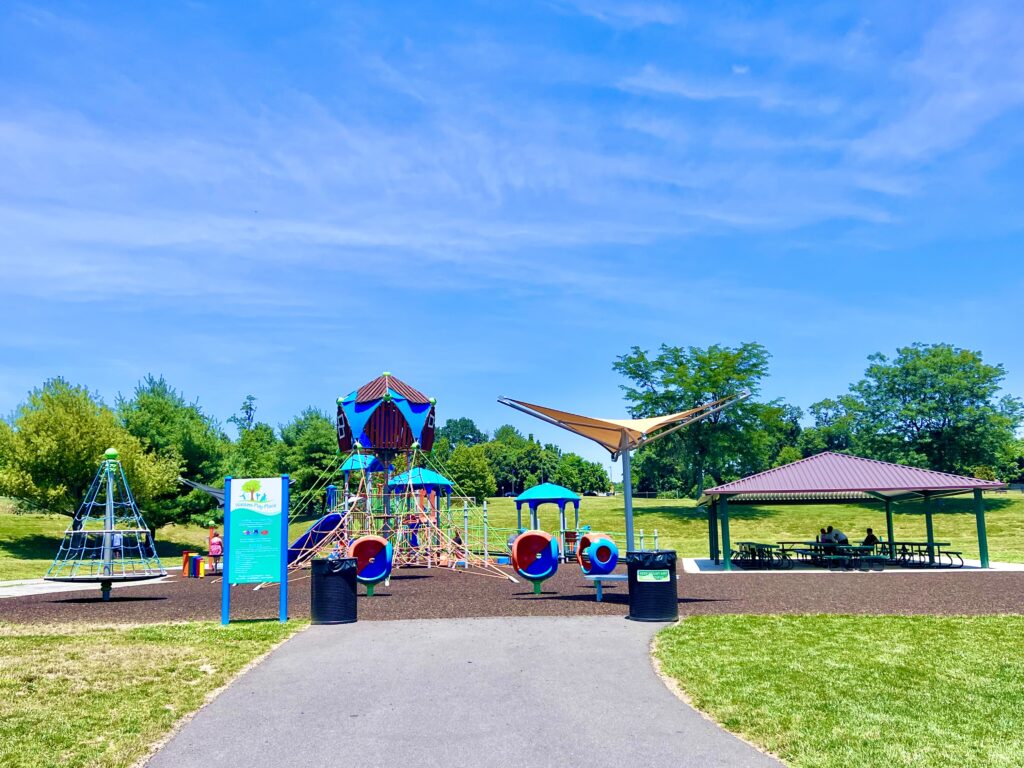 Another section of this park has an older playground structure with a toddler play structure and a larger structure for older children. There's also a small gazebo with a couple of picnic tables.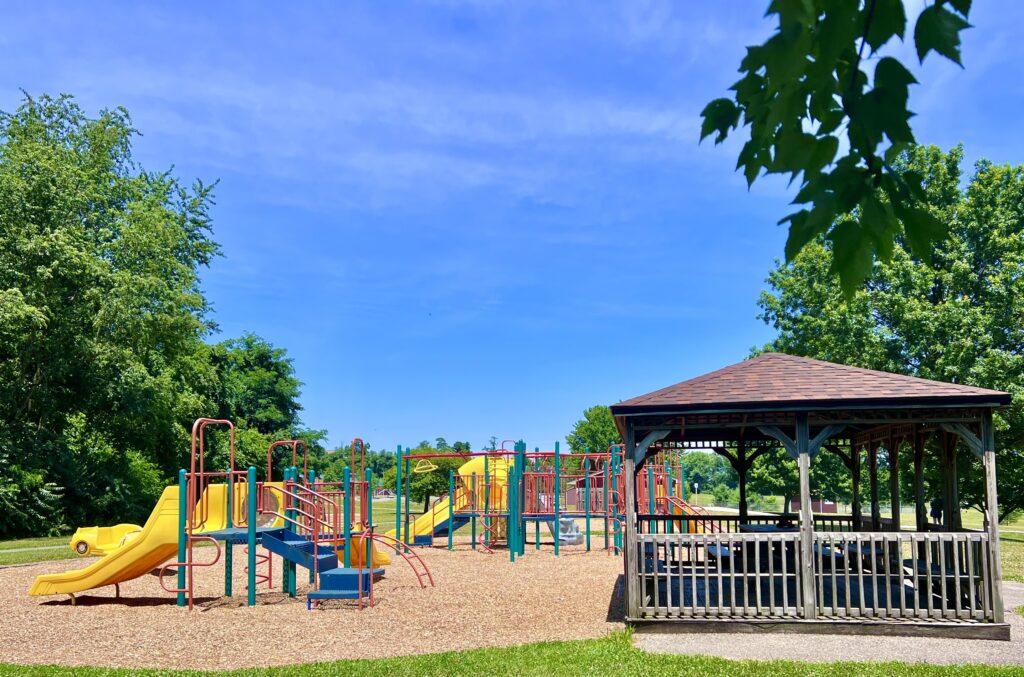 The park also features a one mile paved walking trail. The trail is close to the parking lot for the new playground. The park is also close to the Rails to Trails nature path.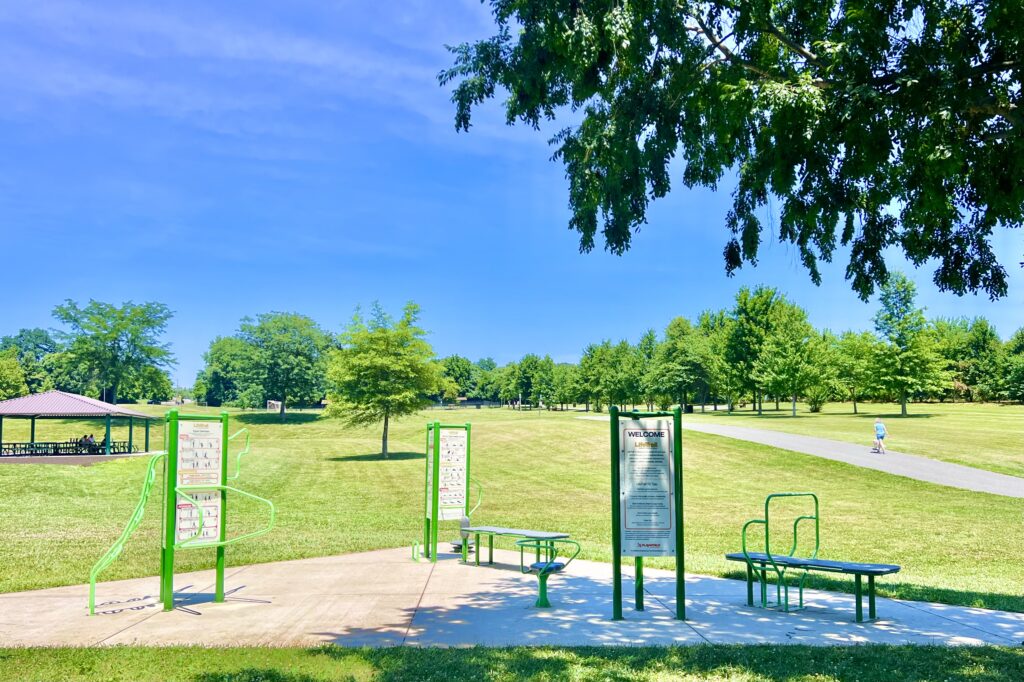 Close to the new playground parking lot, there's an exercise section with equipment to help with stretches and strength training. The equipment is mostly in the sun, with one tree providing some shade at certain times of the day.
Looking for more fun playgrounds in Maryland?
There are many fantastically themed playgrounds in Maryland. Check out this post with the Best Playgrounds in Maryland.