Loys Station Park is located at 13506 Old Frederick Road in Rocky Ridge, Maryland. The park is approximately 4 miles east of Thurmont, which is north of Frederick, Maryland.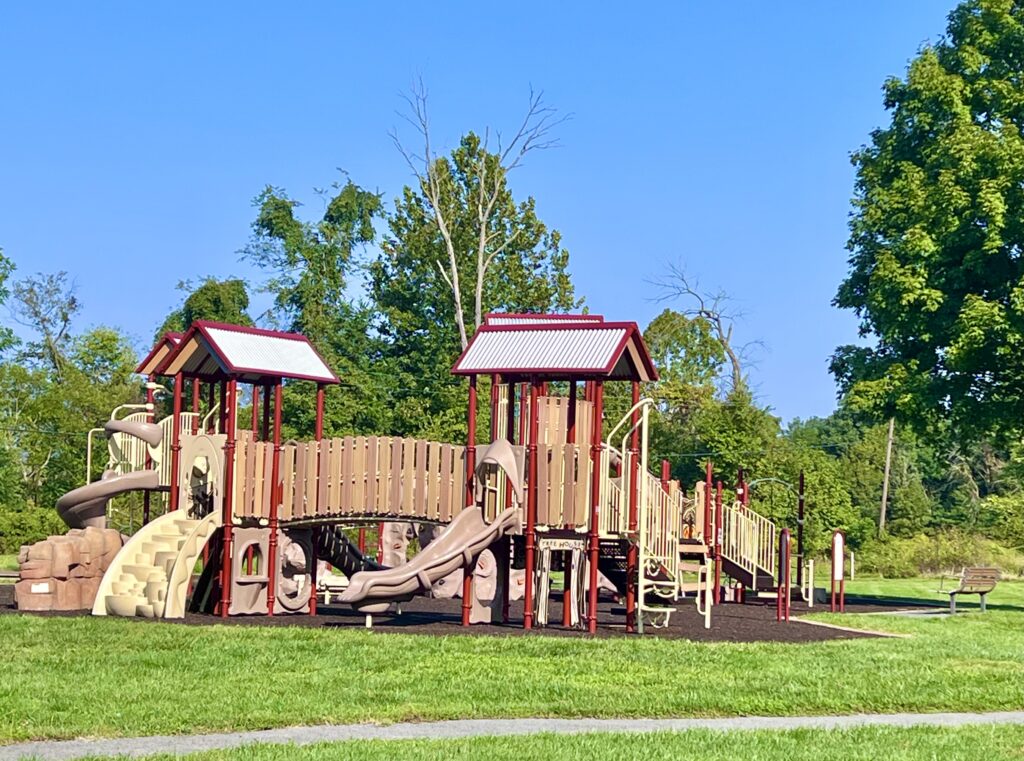 The park features an historic covered bridge, a walking trail, pavilion, and playground. There is a large parking lot located close to the picnic pavilion and playground.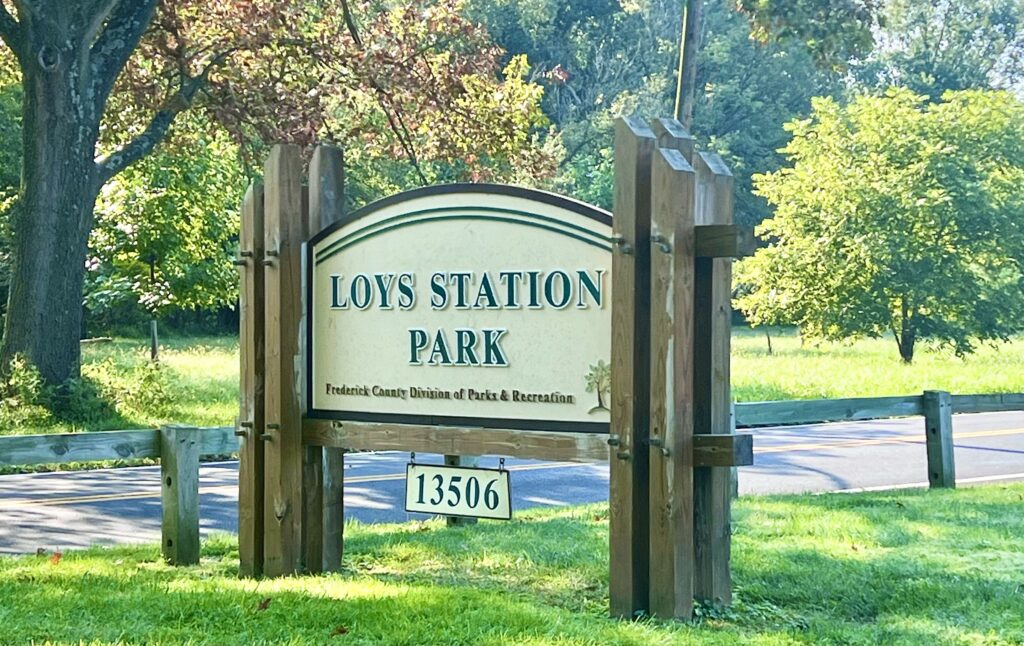 There is a paved walking trail at the park. It's approximately 0.3 miles, as it loops around the perimeter of the park. There are some trees along the walking path to provide some shade.
Loys Station Park Playground
The playground at the park is large and fairly new. It features a rock climbing entrance, many slides, and several steps to enter the large play structure.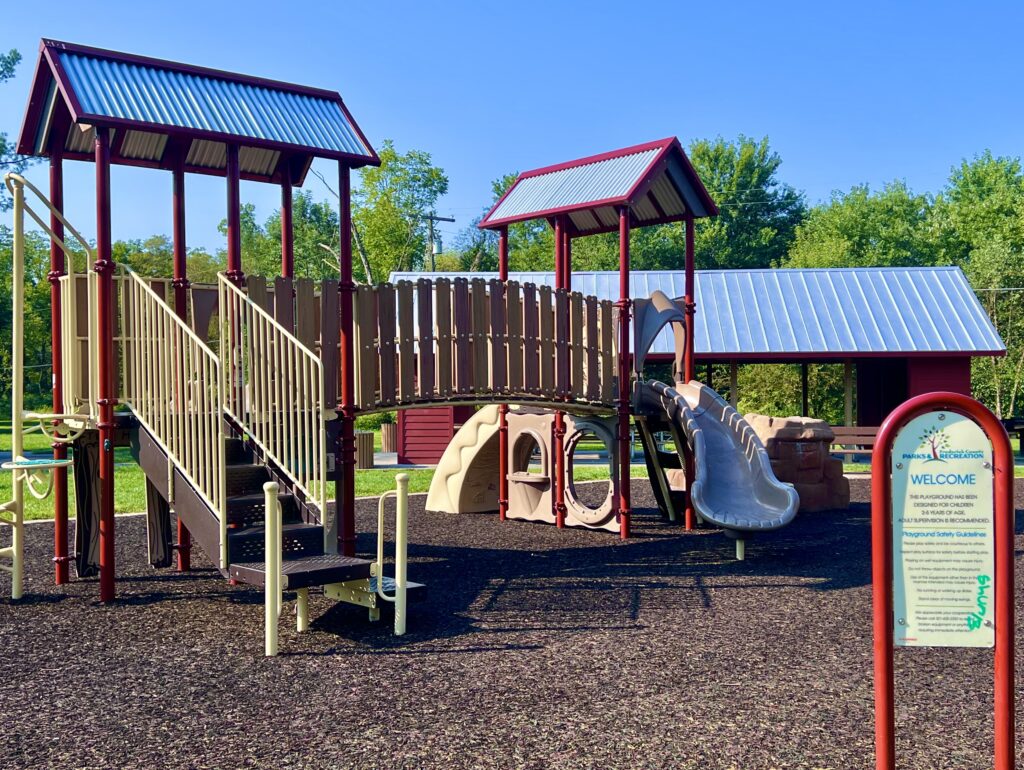 There's also a small swing structure with two swings located in a separate, nearby section. The playground and swings do not have any nearby trees for shade cover. Keep this in mind for very hot, sunny days.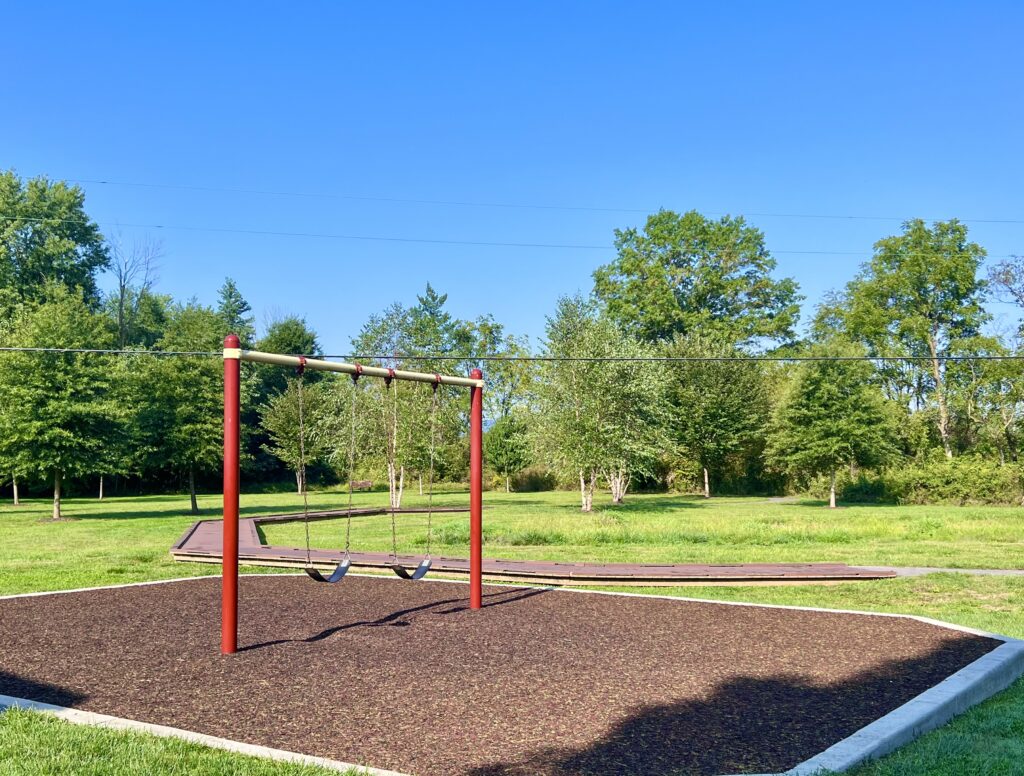 The park features a picnic shelter with several picnic tables. The picnic shelter can be rented online from Frederick County Parks & Recreations website.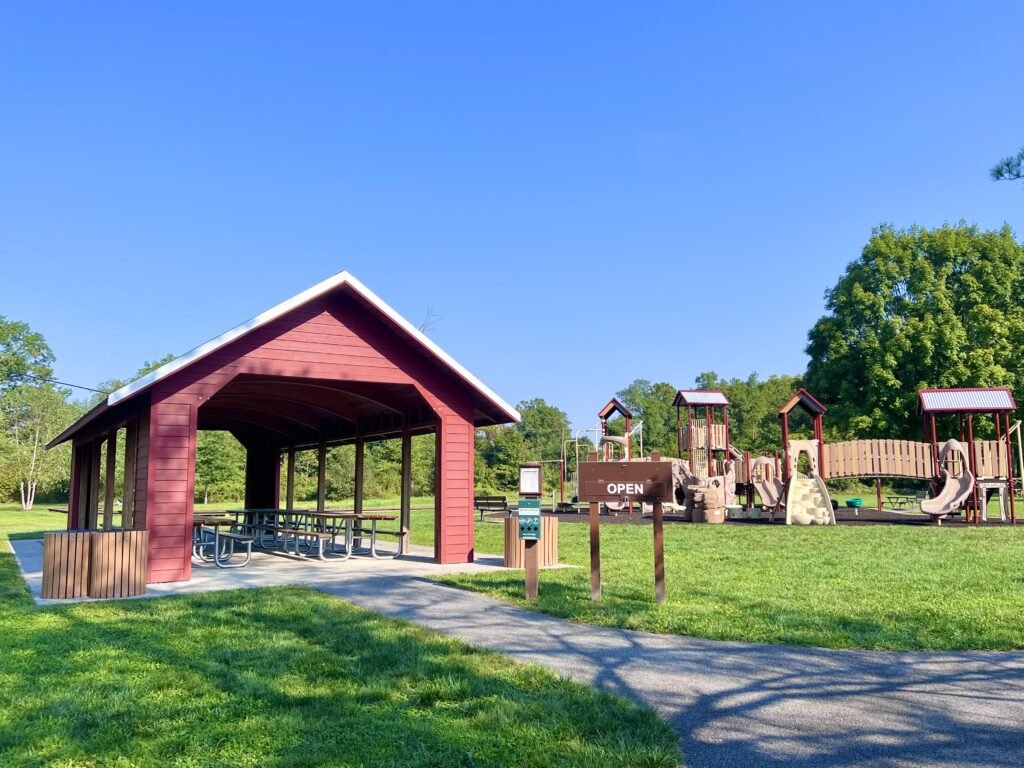 Loys Station Covered Bridge
A covered bridge is located beside the park. It was built in the 1880s and spans Owens Creek with its 90-foot long structure. At the time of this post, it is possible to drive through this structure on the way to the park, since it has been rebuilt and restored.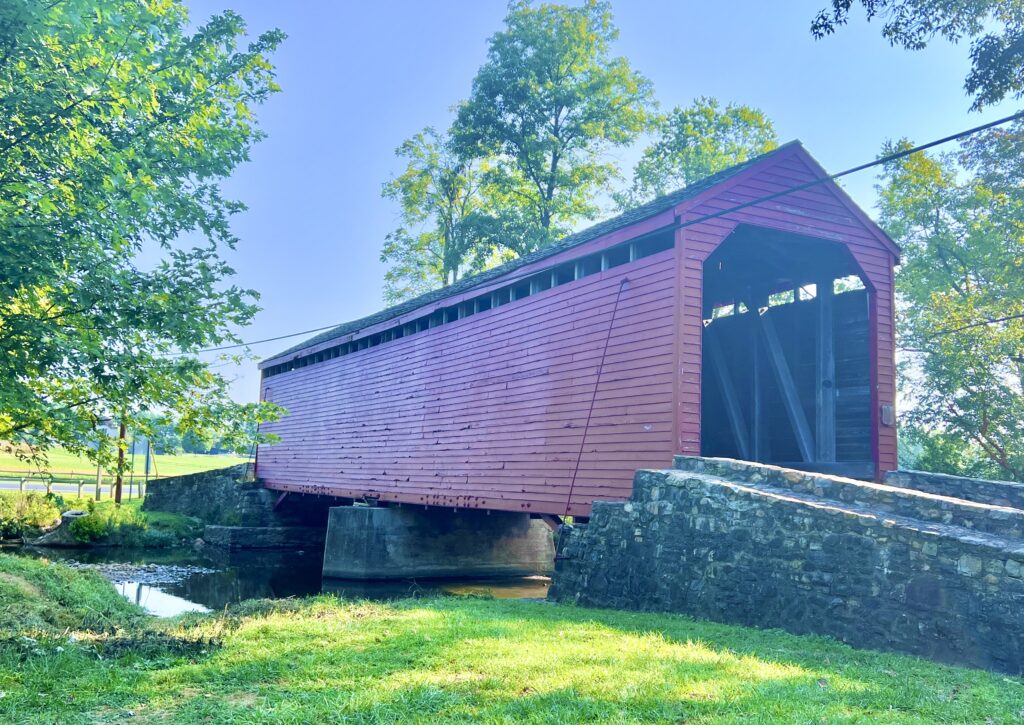 More Amazing Maryland Parks
Check out these other lists of parks near Maryland to find some amazing places to play. Maryland has tons of amazing parks, playgrounds, and lakes to enjoy. These lists include many awesome places to visit in the state:
11 Amazing Parks Near Maryland