The Beauvoir Playground is located on the grounds of Beauvoir, The National Cathedral Elementary School. The address is 3500 Woodley Road, NW, in Washington D.C. Note this is a private playground that's open to the public during specific hours.
When school or camp is in session, the playground is open to the public from 5:30 PM to dusk(subject to change). When camp and school is not in session (weekends), the playground is open from dusk to dawn (subject to change). Before visiting, please check their website to ensure you know the current hours the playground is open to the public.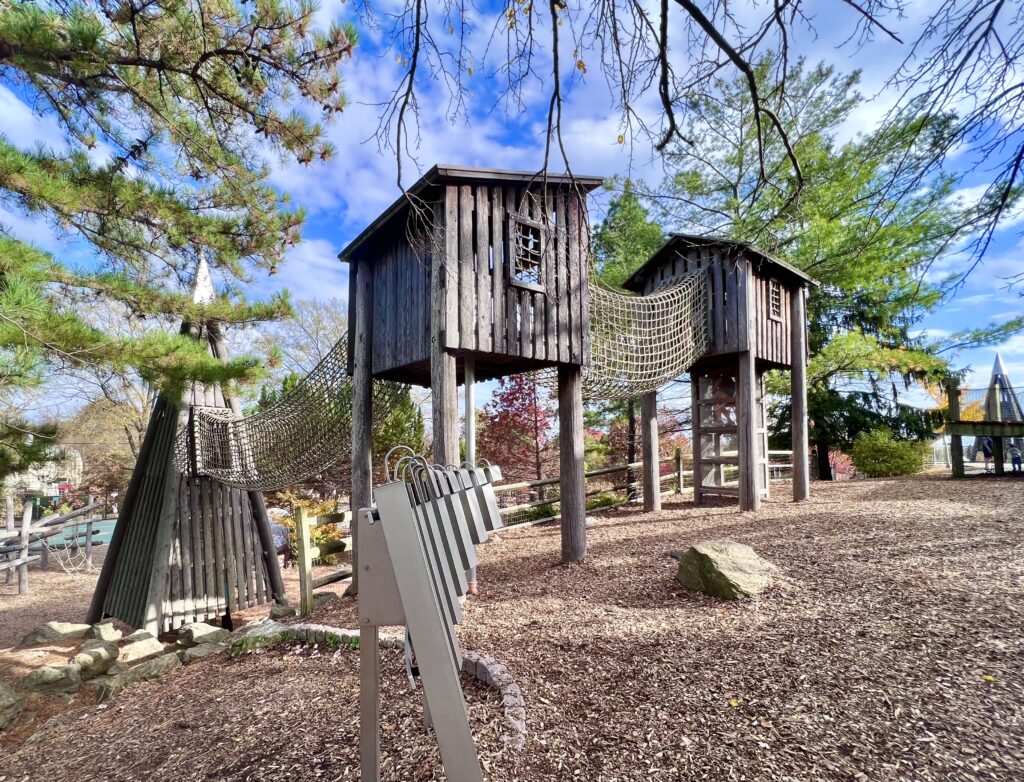 The playground uses natural materials to blend into the wooded area around the school. There is equipment for a variety of ages, including large towers with net bridges for older children, and a smaller play structure for younger children.
This playground also features a long zip line. Children may need an adults help to safely use the zip line, as the seat is pretty high.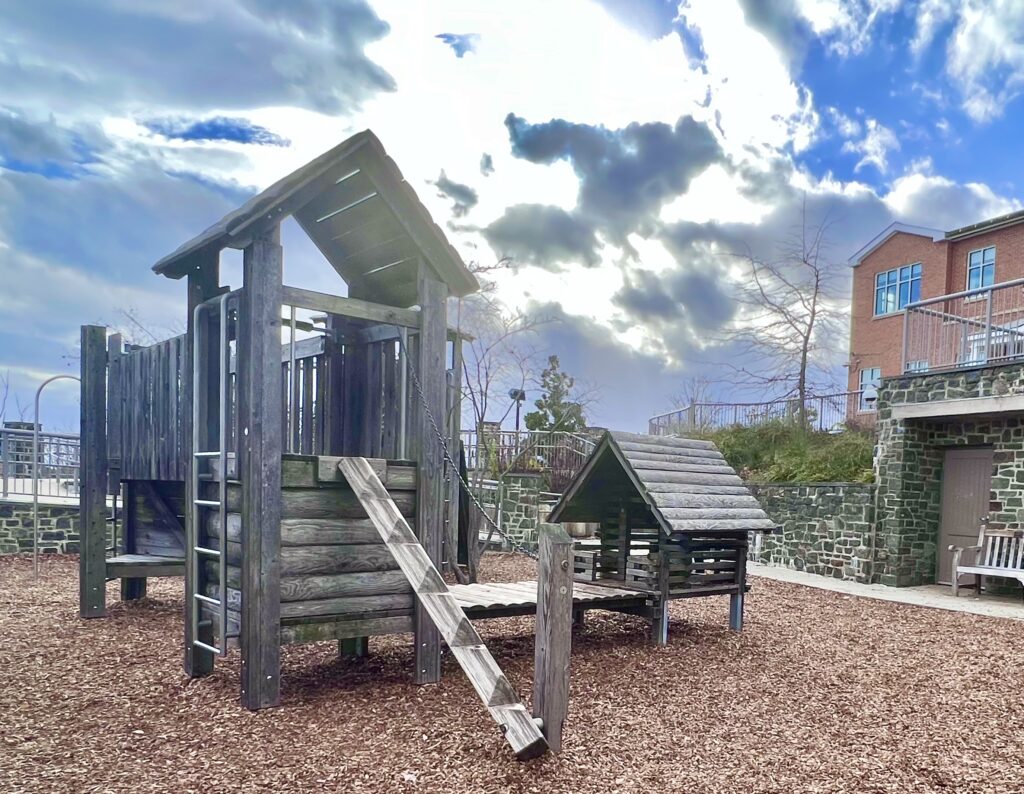 One of the best slides is a tube slide that starts in a tower on top of a wall, and descends down onto another landing area.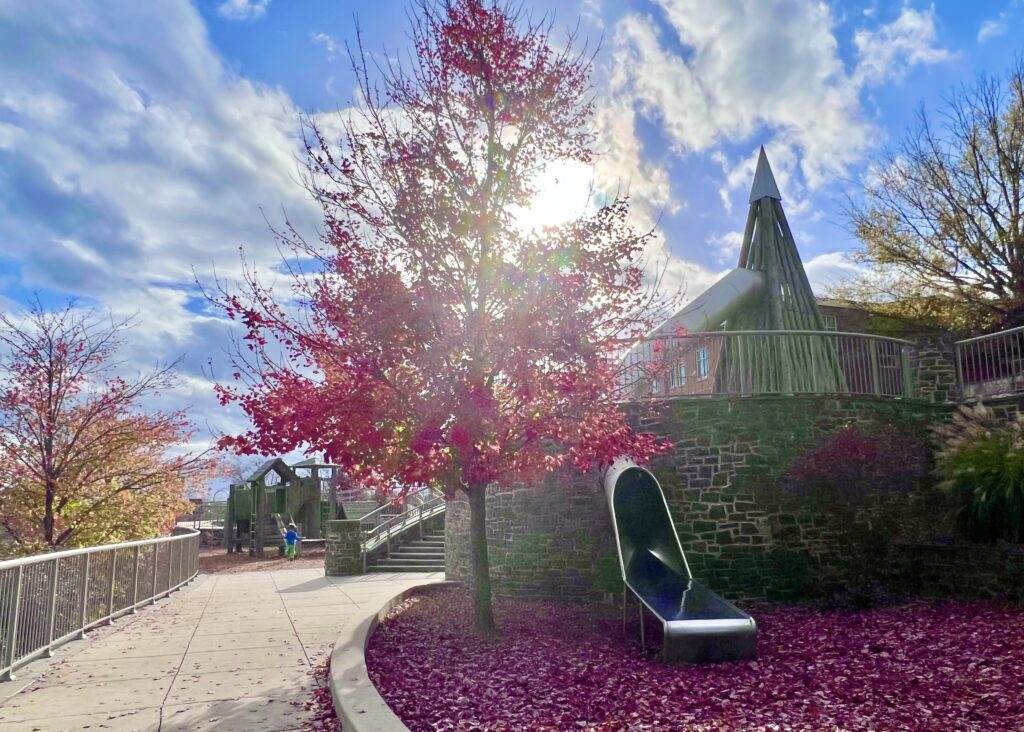 Beauvoir Playground Restrooms
Unfortunately, the restrooms at the playground are closed when the playground is open to the public.
Beauvoir Playground Parking
Since the playground is only open to the public during times when school and camp aren't in session, there's plenty of free parking available on the school grounds. Be sure to follow all parking signage to ensure you're in a legal parking spot.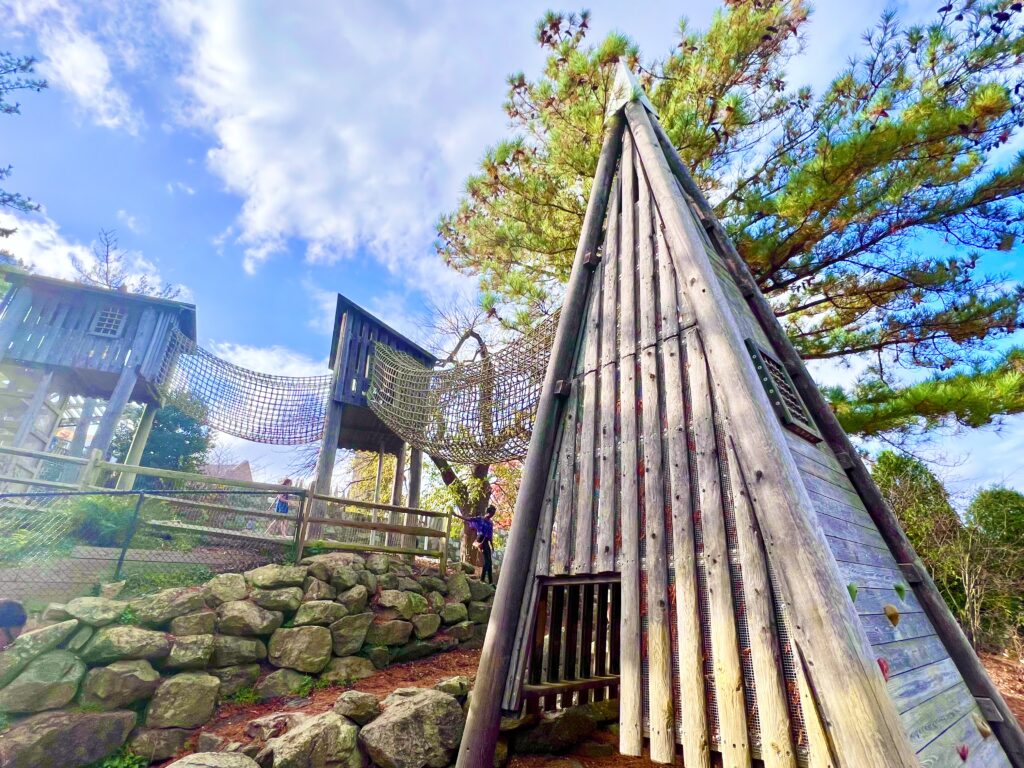 More Amazing Playgrounds
There are many amazing playgrounds in the DMV area. Check out these amazing playgrounds in the Washington, D.C. area.
The state of Maryland also has many awesome playgrounds to explore. Check out the best playgrounds in Maryland.