Adelphi Mill and the Historic Flour Mill Playground are located at 8402 Riggs Road in Adelphia, Maryland. The area includes the historic Adelphi Mill building, built in 1796.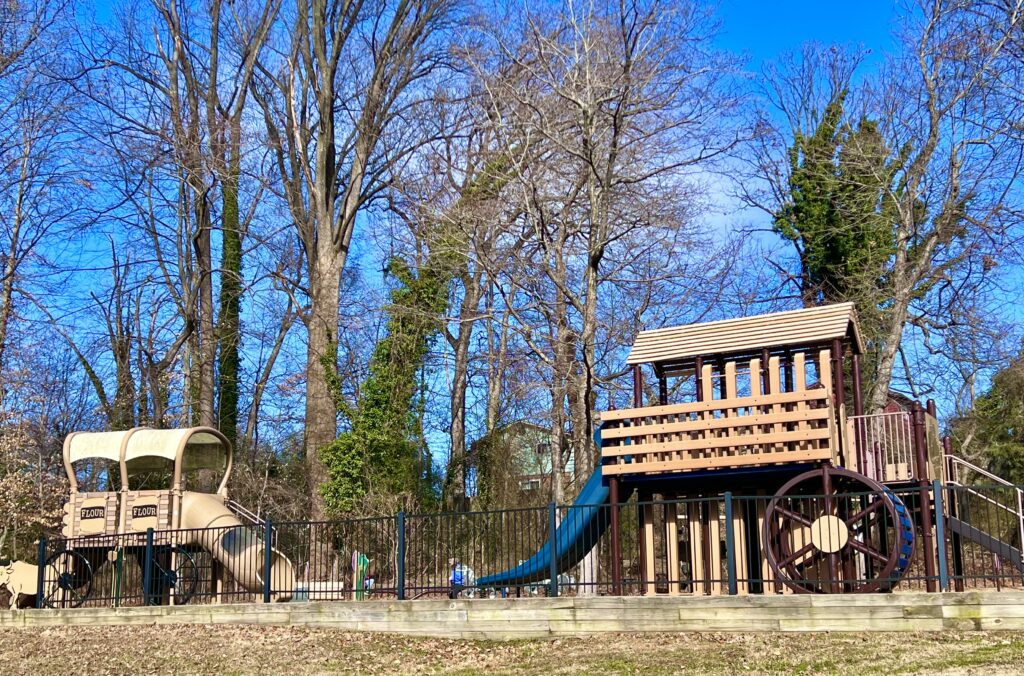 The two-story stone building is currently closed to the public, but the grounds serve as a park with a playground highlighting the historic nature of the area.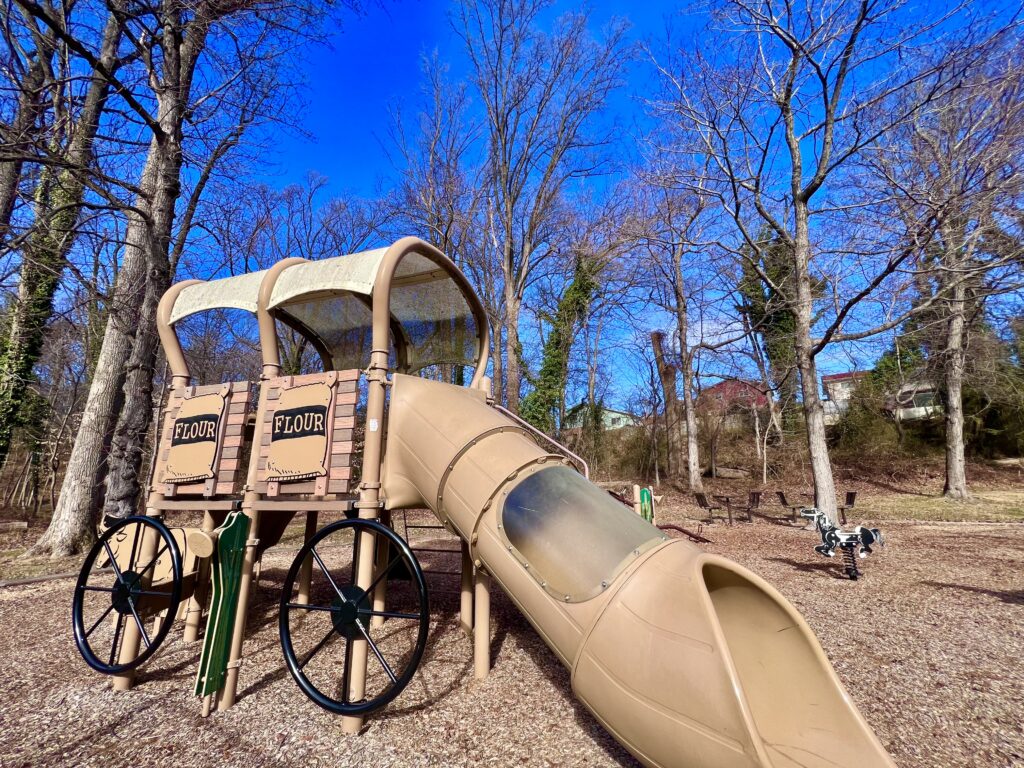 Behind the historic mill is the parking lot, playground, and access to a biking / walking trail which is part of the Northwest Trail.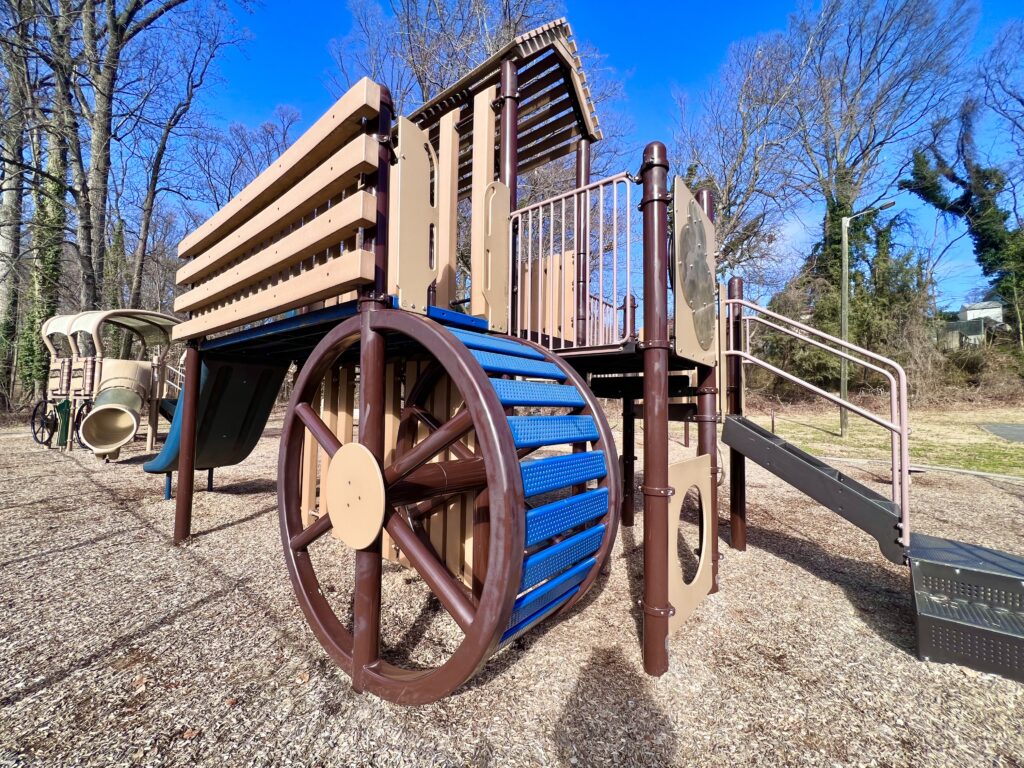 This playground is one of the many Prince George's County imagination playgrounds. There are two main structures which feature small slides and climbing opportunities. One structure is a wagon, and the other features a water wheel to represent the history of the mill.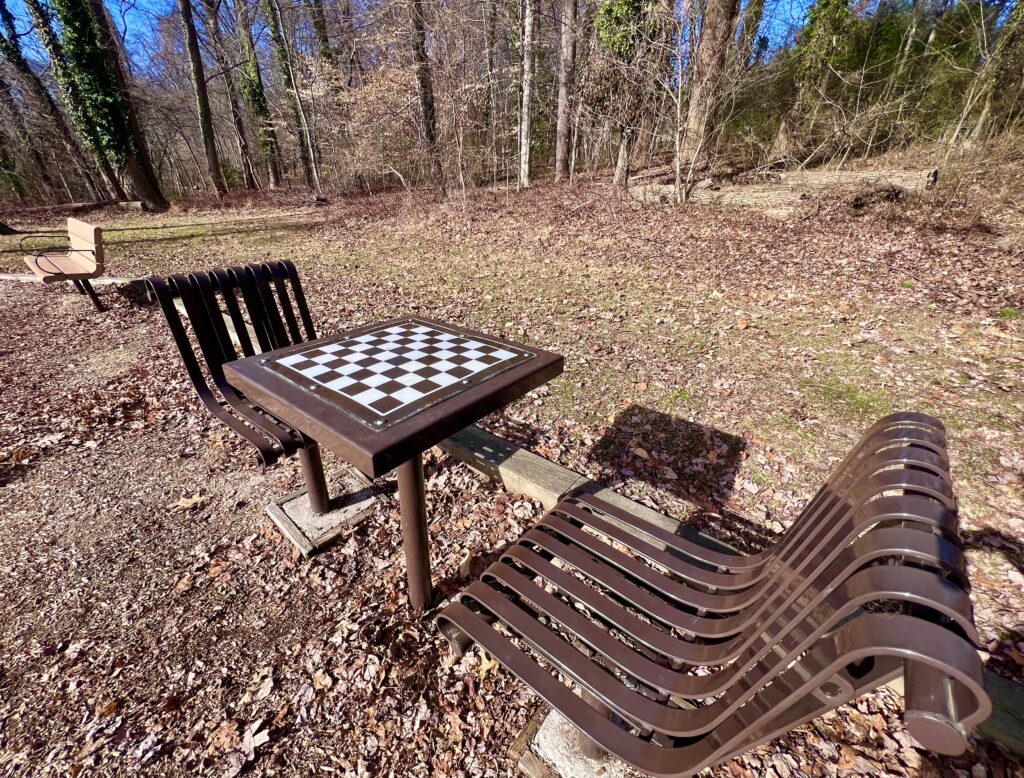 Beside the playground is a table with seats that features a checkers or chess board. While trees line the playground on one side, there isn't a lot of shade on the actual playground area.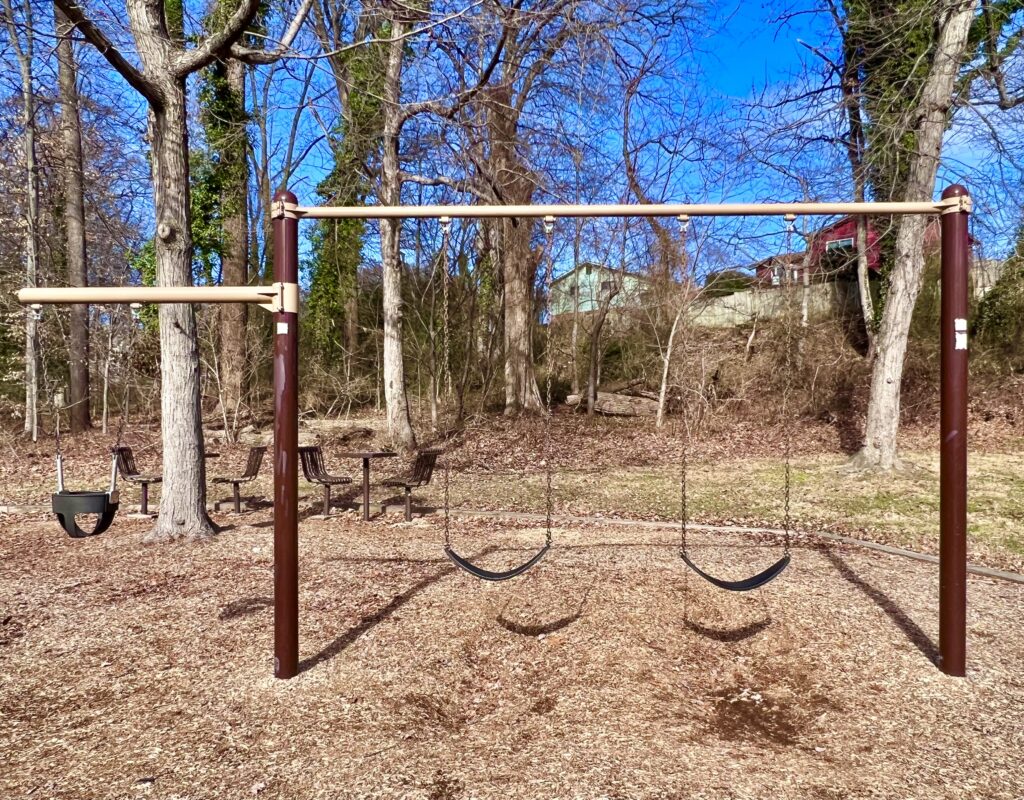 In addition to the large play structures, there's a small set of swings on the playground. Two belt swings and one baby swing are available at this playground.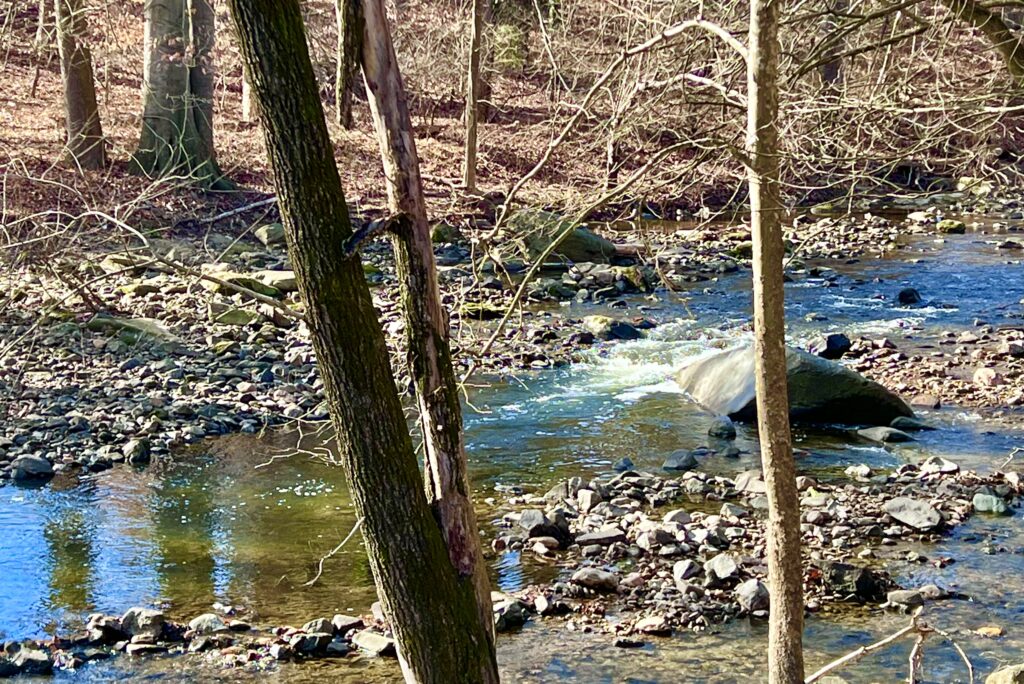 To cool off on a hot summer day, the shaded walking / biking trail located a bit down from the playground runs beside a stream.
Adelphi Mill Playground Parking Lot
To access this area, the historic mill building and a sign are located along the road. There's a large parking lot, however I did not notice any restroom facilities.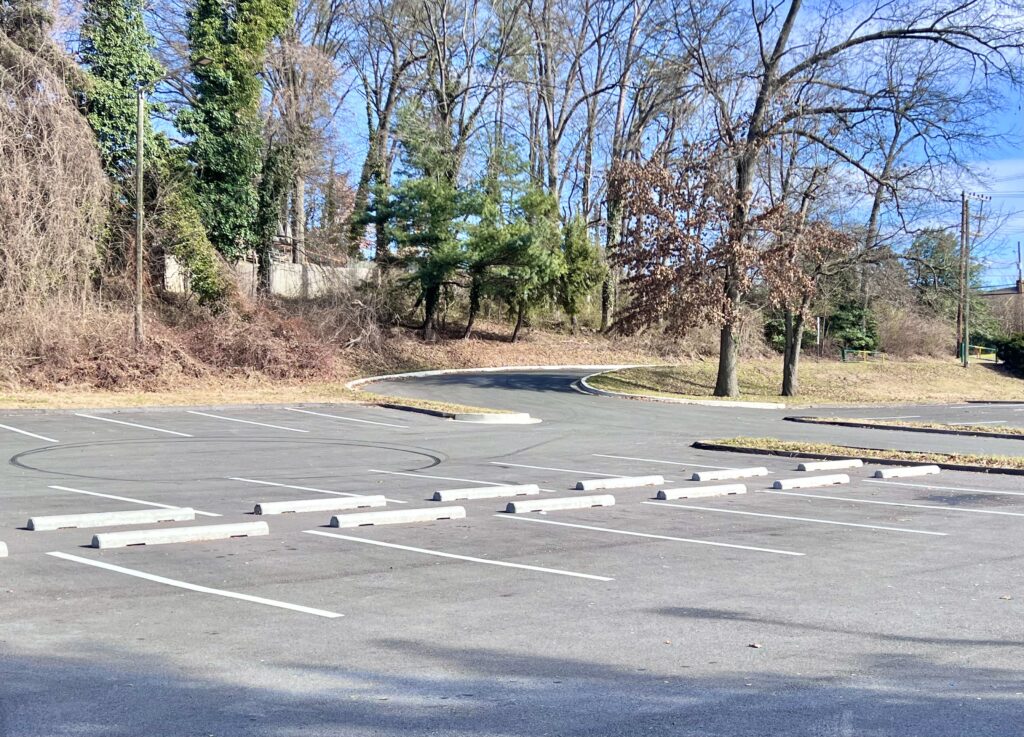 More Amazing Playgrounds
There are many amazing playgrounds in the DMV area. Check out these amazing playgrounds in the Washington, D.C. area.
The state of Maryland also has many awesome playgrounds to explore. Check out the best playgrounds in Maryland.