Georgetown Day School is a private school located at 4200 Davenport Street, NW, Washington, DC. Typically, when school is not in session, they open their playground to the public. Always check their website before visiting, as there are a few weekend days when it is closed.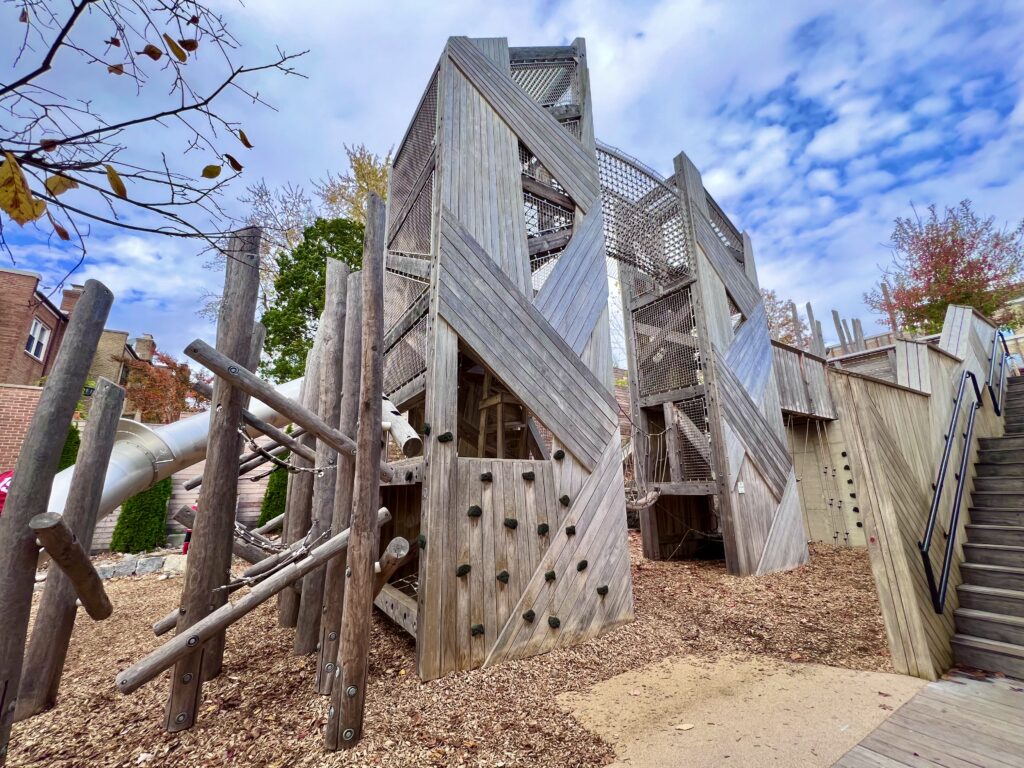 There's parking available in the parking garage. Note that there are also athletic fields at the school, so if a sporting event is going on, parking may be a bit full. We did not see a public restroom available on the grounds, so keep that in mind during your visit.
Georgetown Day School Playground – Tot Playground
The playground has several sections. At the front of the playground. closest to the school, there is a section for smaller children. This includes a grasshopper to climb. Behind the grasshopper is a small play tower with other climbing opportunities and a small slide.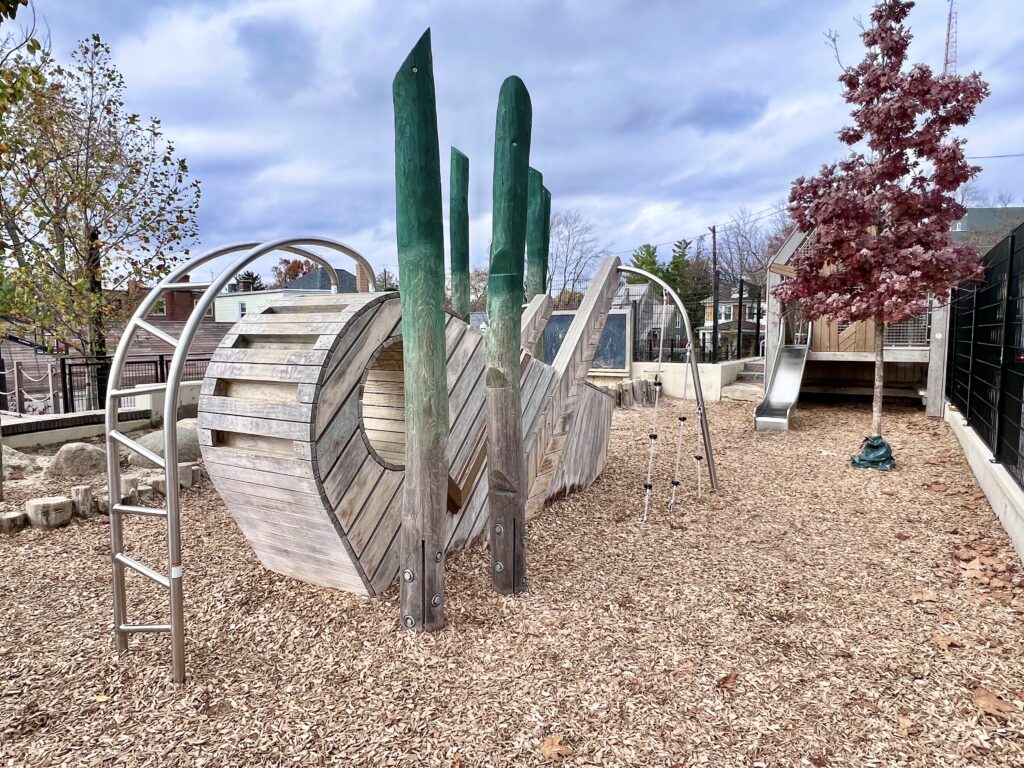 Georgetown Day School Playground – Big Playground
Working your way into the playground, headed away from the school building, is the large playground for older children. This tower has a high, enclosed, ropes area between the two large towers. There's also a climbing wall on one side of the towers.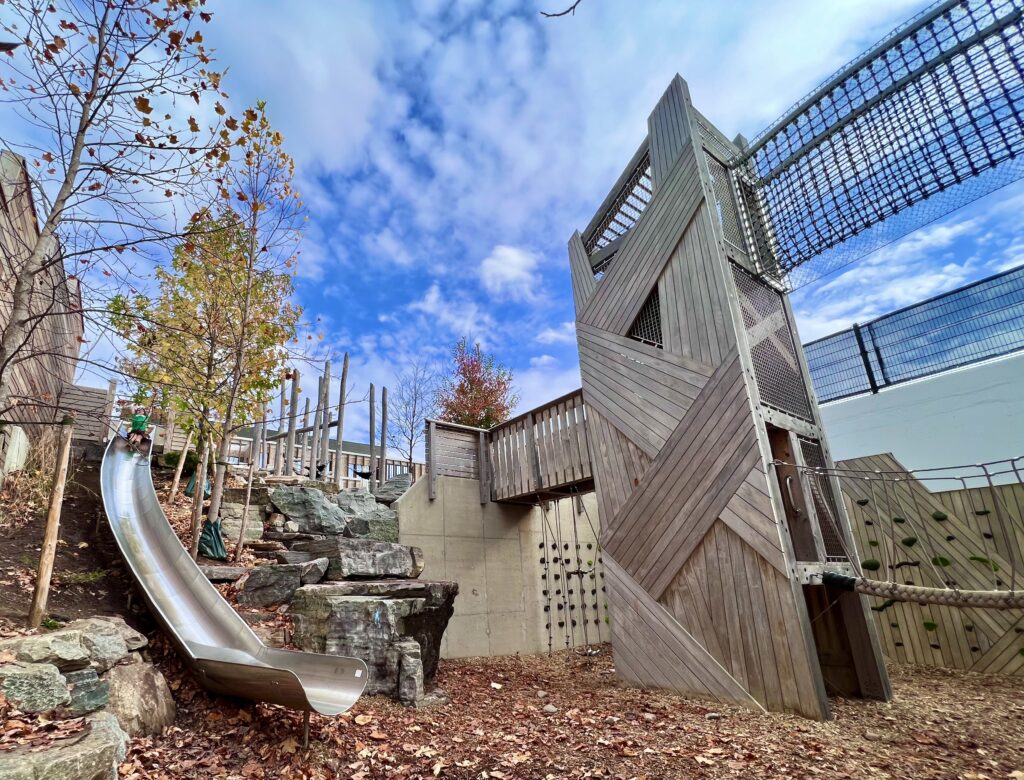 To get to the bottom of the large tower area, there's a long metal slide. There's also a long metal slide that starts at the top of one of the towers. At the bottom of the towers, there's a set of steps to get back to the top.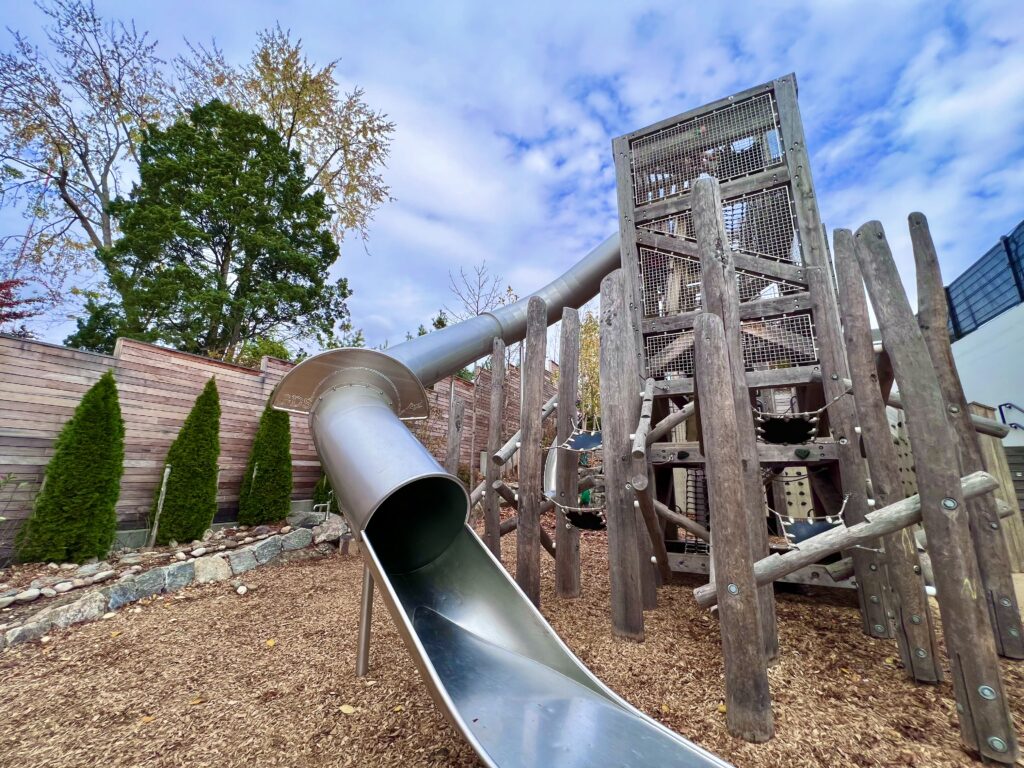 Also at the bottom of the towers is a water play area with a water pump. If your child loves water play, you may want to bring an extra set of clothes incase there's some splashing.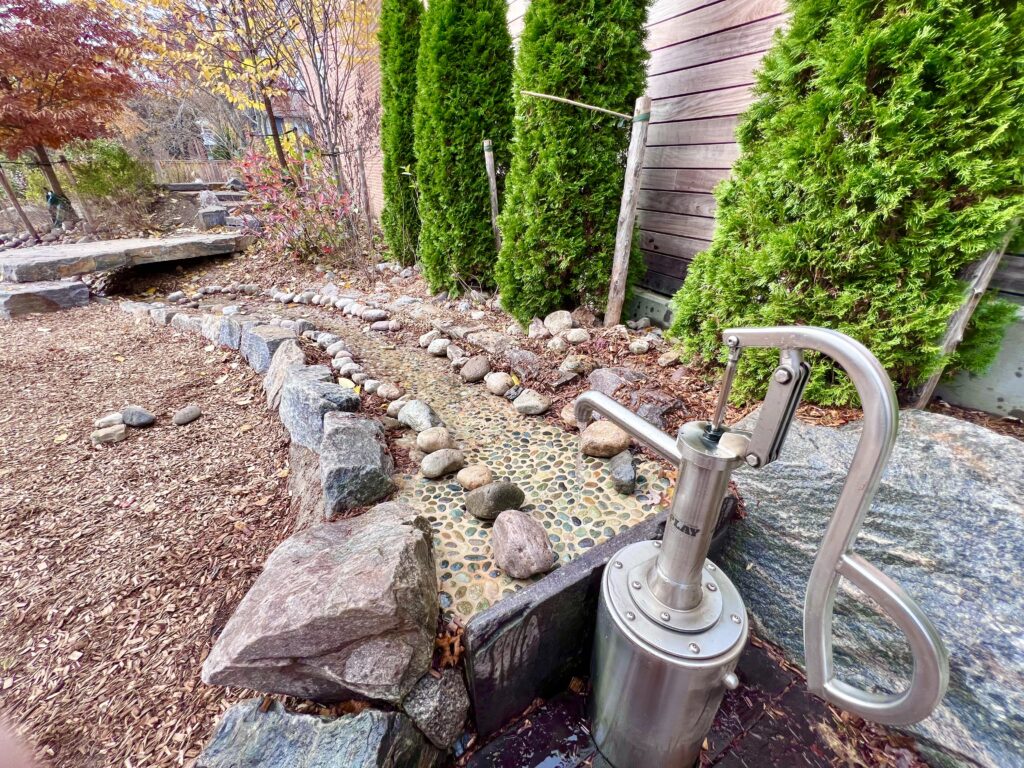 More Amazing Playgrounds
Washington, DC is home to another awesome playground that is part of a school complex. The Beauvoir School playground is behind the National Cathedral.
Check out this list of other amazing playgrounds near Washington, DC.