Othello Regional Park has an address of 1901-A Jefferson Pike in Knoxville, Maryland. Knoxville is located about 12 miles west of Frederick, not far from Route 340. The park is located close to the Virginia / Maryland border.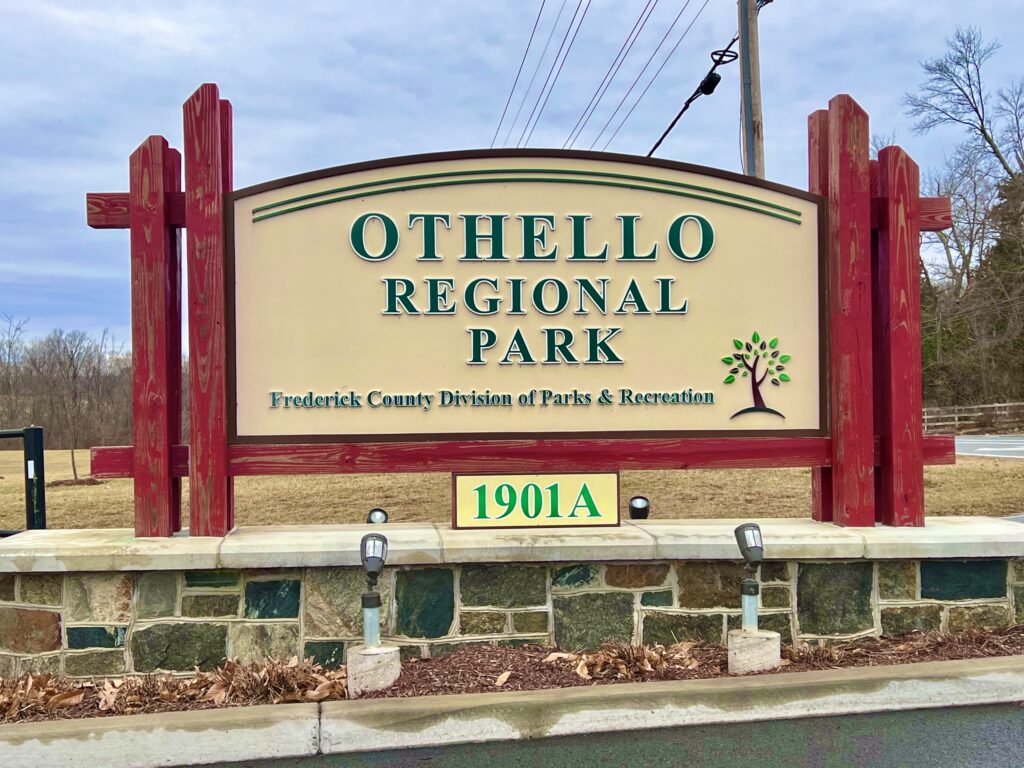 The park features ball fields, a dog park, equestrian trail, multi-purpose fields, picnic pavilions, a playground, and more.
Othello Regional Park Playground
The playground is located right beside the main parking lot, to the left when entering the park. The playground is fenced, and includes a large play structure with slides.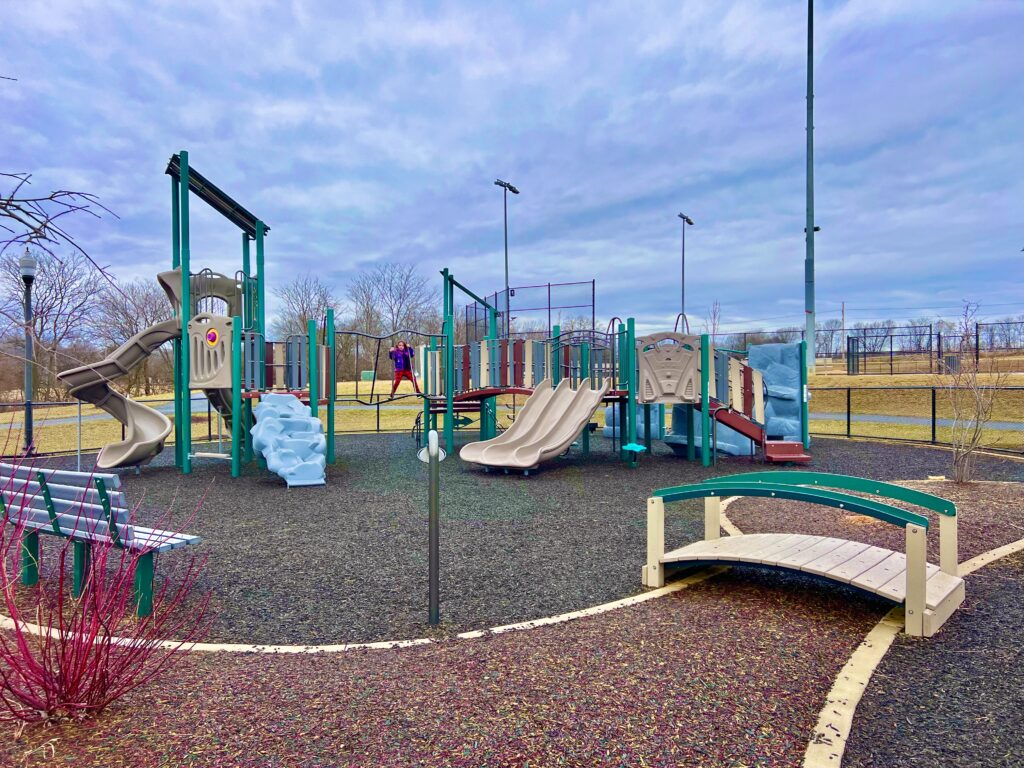 There's also a set of swings along the back edge of the playground. Benches are available in a couple of spots to watch your children play. While there is a tree planted near the benches, it's not large enough yet to provide much shade.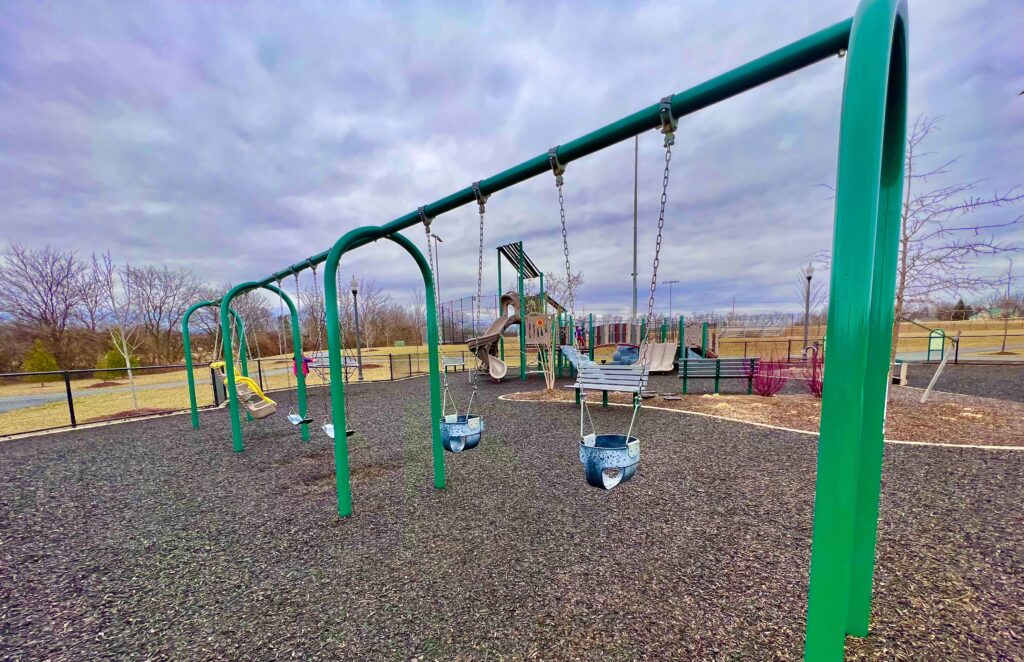 There's a variety of swings for different ages.
Othello Regional Park Restrooms
A restroom building is located along the back edge of the parking lot. Note that it may close seasonally.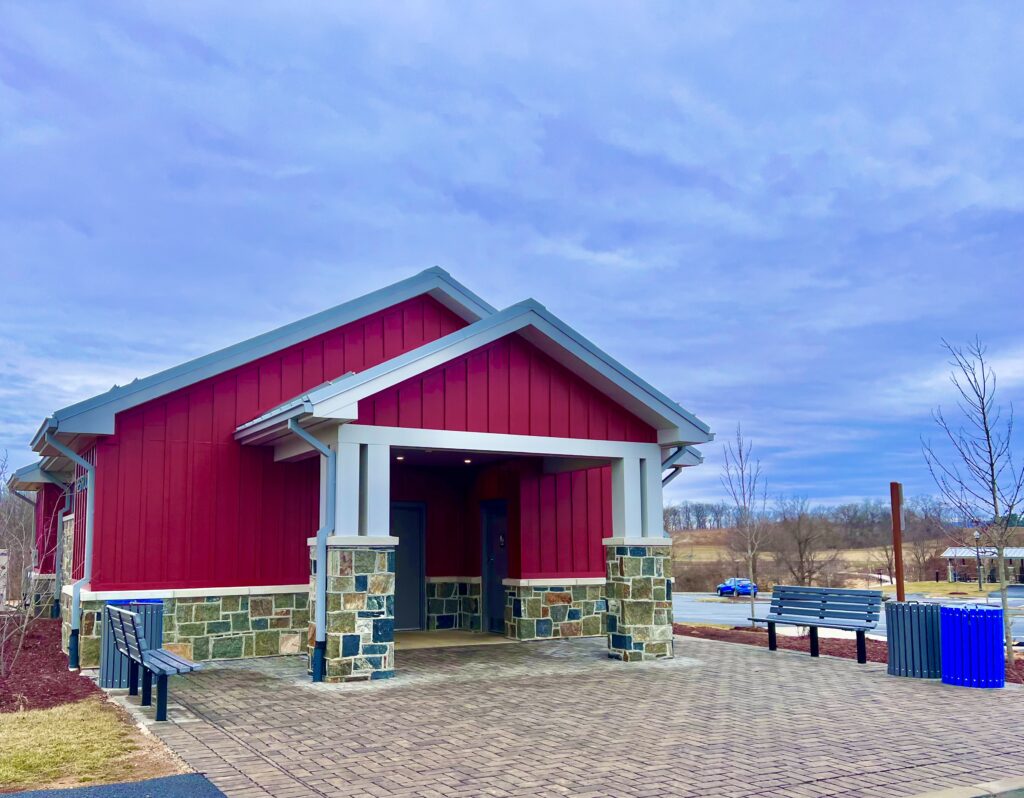 Othello Regional Park Picnic Shelters
Many park picnic shelters are available. There is a small pavilion close to the playground, and some larger pavilions that are long the parking lot, but farther from the playground. These shelters include picnic tables and trash cans.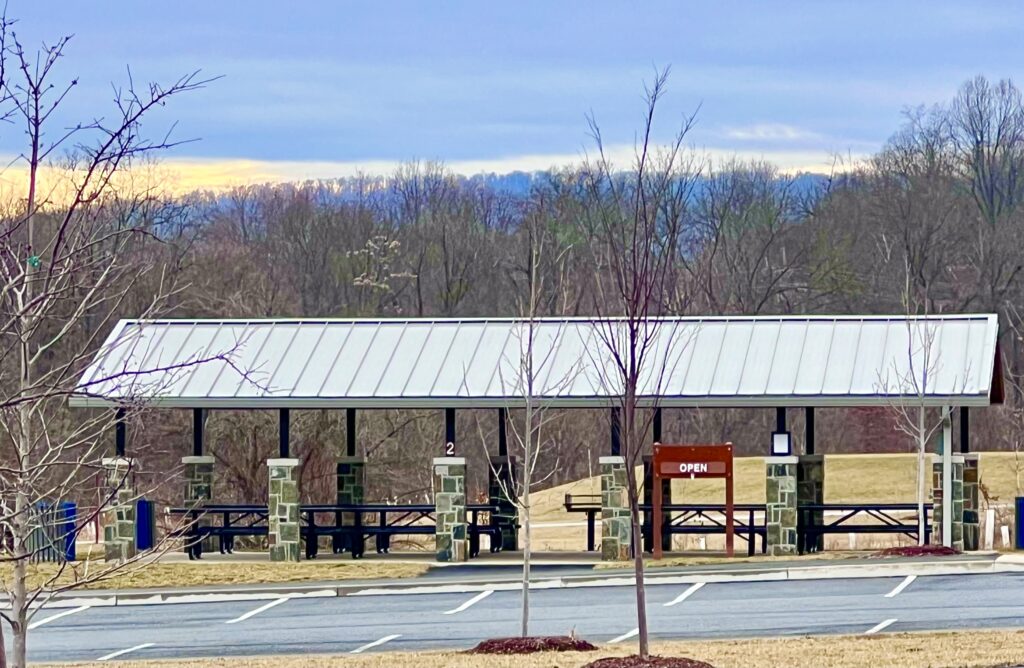 Reserve a picnic shelter by using the Frederick County Parks and Recreation website. There are four pavilions are available for reservation at this park, two are small and two are medium size.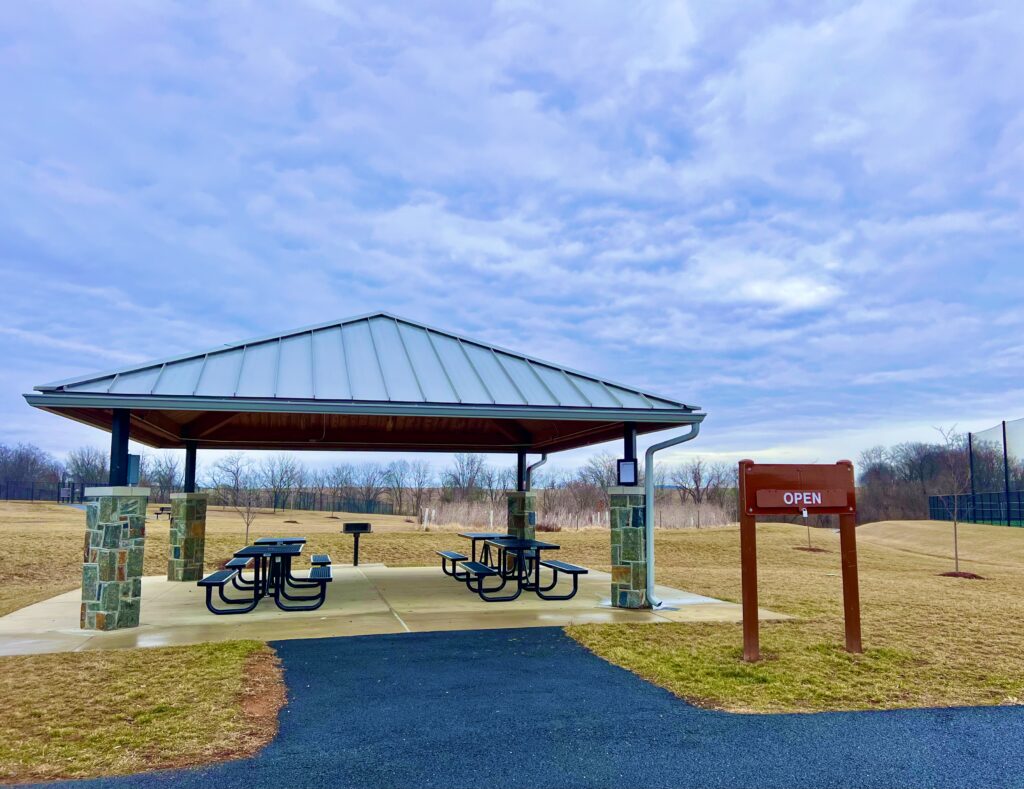 Looking for more fun playgrounds near Frederick?
There are many amazing playgrounds in the Frederick area for exploration and play. Check out this post of other fun playgrounds near Frederick. If you're willing to travel a bit farther, check out this list of amazing playgrounds in Maryland.