Glen Allen Park is located at 15600 Atlantis Drive in Bowie, Maryland. Bowie is a city in Prince George's County, which is just east of Washington, D.C. and southwest of Baltimore.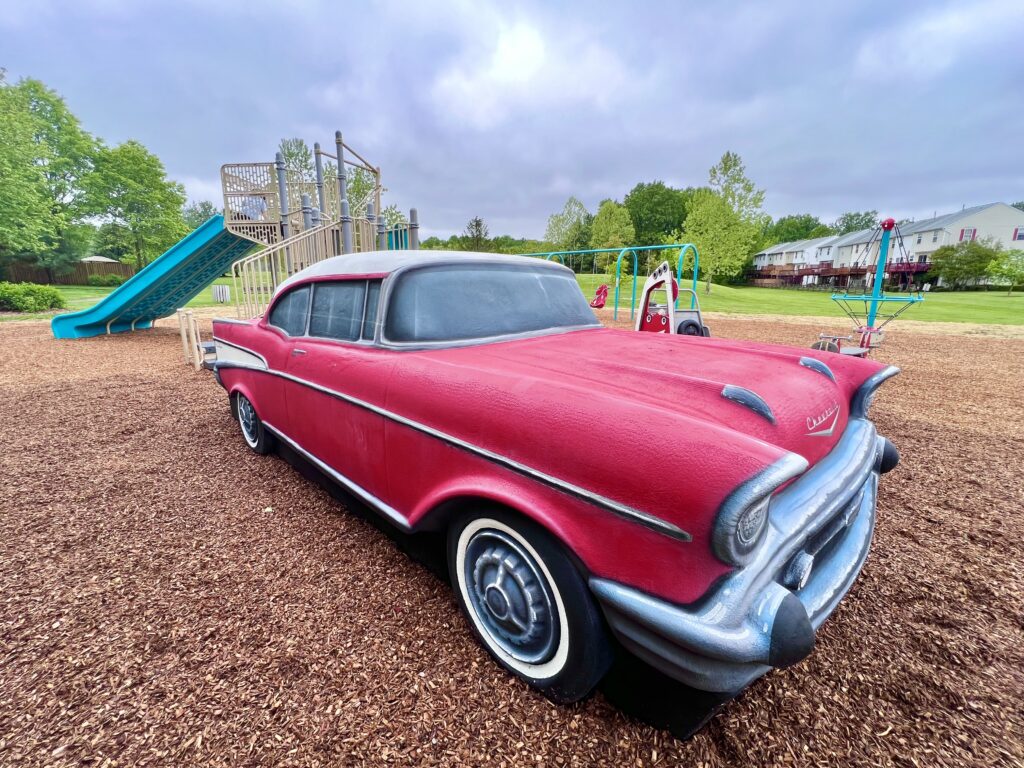 The park is a smaller park at 9-acres and boasts two tennis courts, a softball field, a soccer field, picnic area with pavilion, and a new playground. There's a small parking lot located very close to the playground.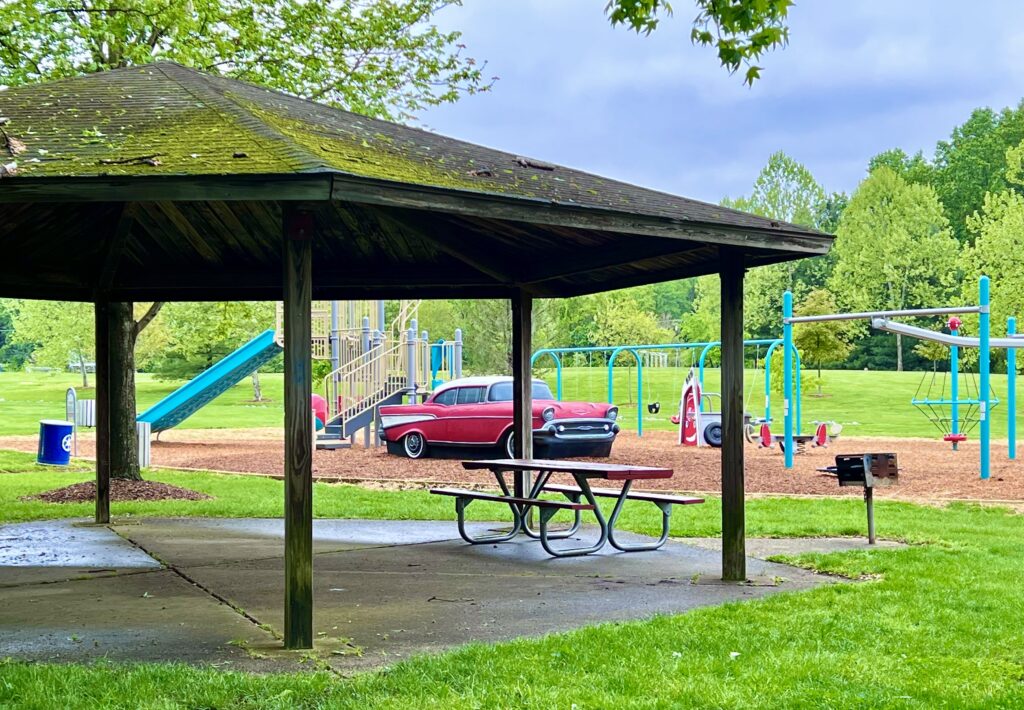 Glen Allen Park Playground
The new playground built by Playworld Systems is car-themed and includes a custom 1957 Chevy climbing structure.
The playground also features a new type of large, wider slide called the Mighty Descent slide.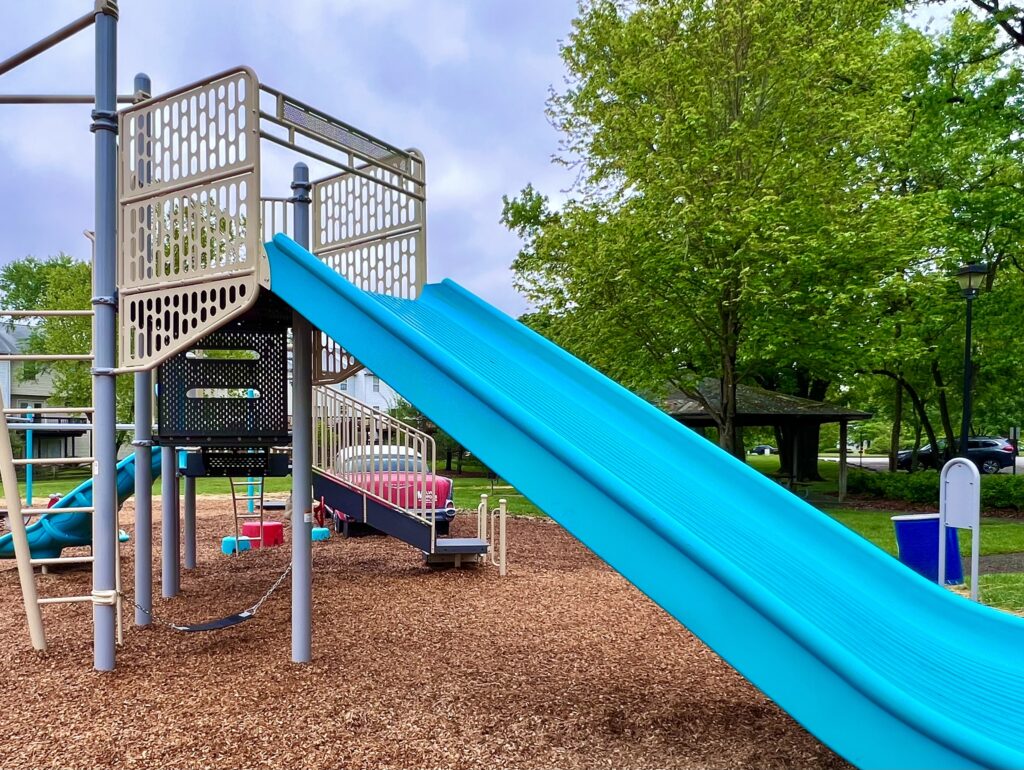 The playground includes swings, a long zipline, a smaller slide and play structure, and a single spinner seats, and four-way see saw.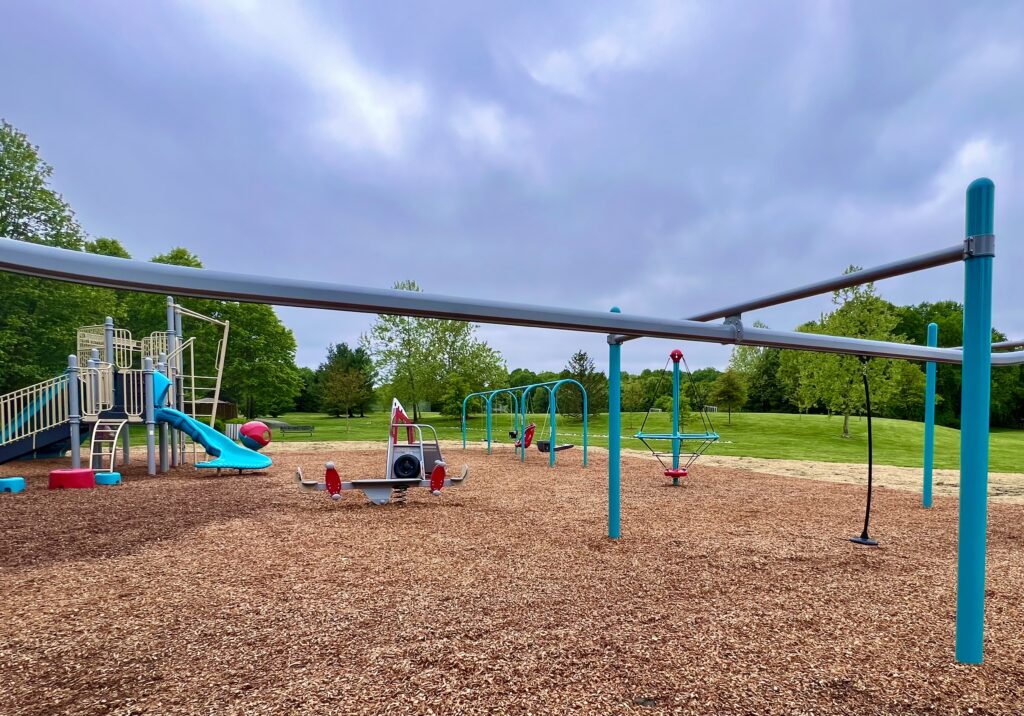 This park is a great option for picnicking, as there is a covered pavilion with picnic tables. There's also a few separate picnic tables. While the playground is not fenced, it is tucked back into a neighborhood and not close to a busy street.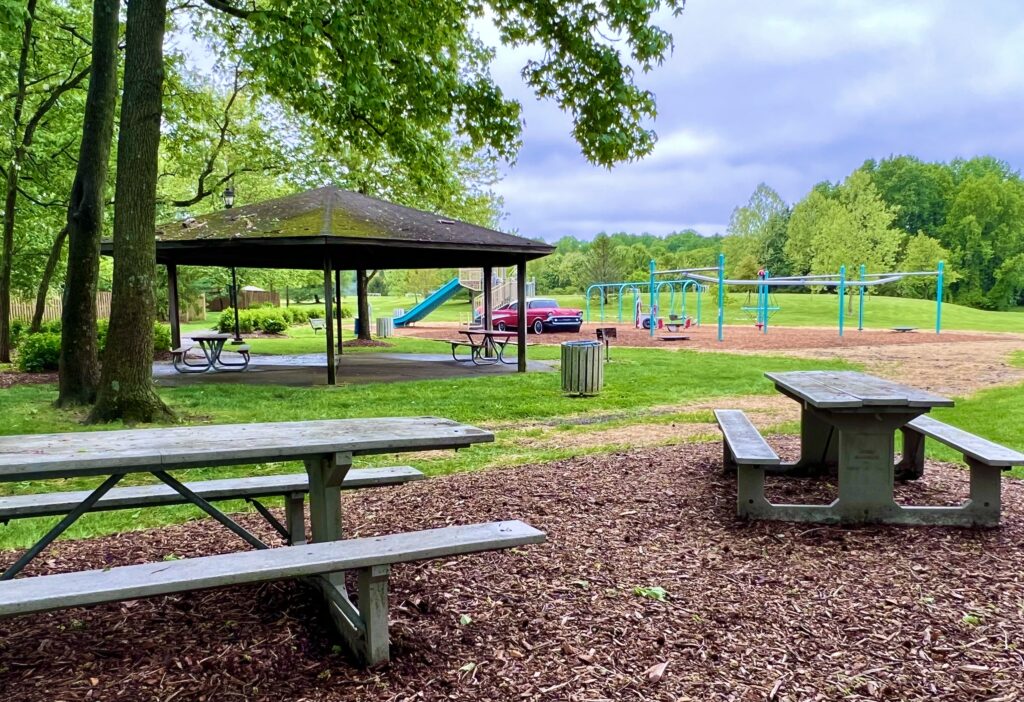 This park is best for older children, perhaps from around 5 years old to 10 years old. The climbing structure of the car would be difficult for younger children to climb and far from the ground. The zip line is also best for an older child.
While there are mature trees in the park, there isn't much shade on the playground. The pavilion beside the playground can serve as a place to rest and a getaway from the sun.
Looking for more fun playgrounds in Maryland?
There are many amazing playgrounds in Maryland for exploration and play. If you're willing to travel a bit farther, check out this list of amazing playgrounds in Maryland.
Another fun playground within a four mile drive from Glen Allen Park is Whitemarsh Park.