Point Lookout State Park is located on the southern tip of Maryland just south of St Mary's City. The Chesapeake Bay and Potomac River surround the park.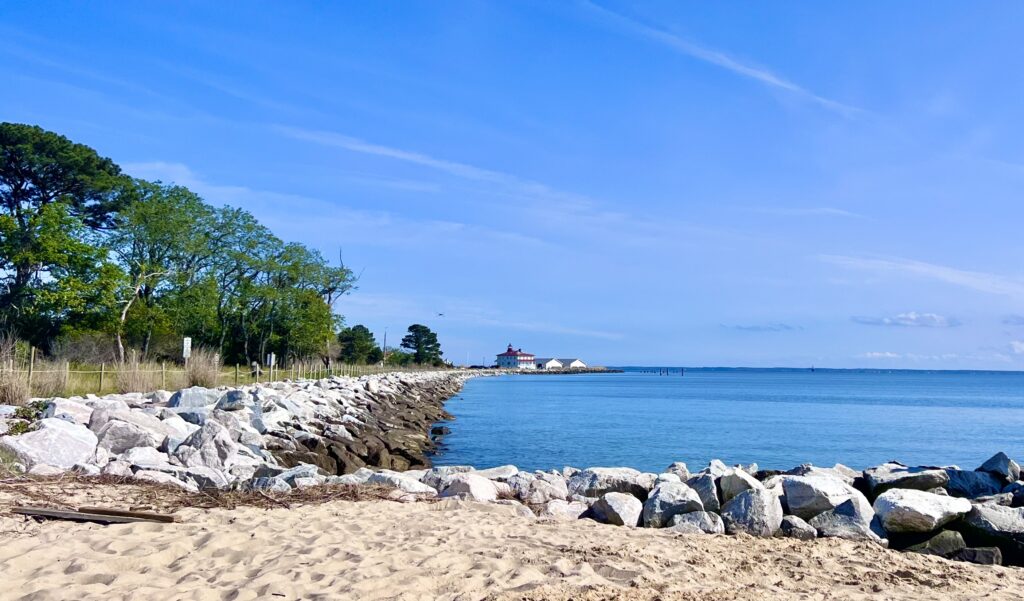 The state park includes a lighthouse, beach, picnicking area, replica of a Civil War fort, and fishing pier. Note that since this is a Maryland State Park, there's a fee to enter.
On weekends and holidays, the fee is $7 per person for out-of-state residents and $5 per person for in-state residents (subject to change). Fees are slightly less on weekdays and in the colder months. Check out the Maryland State Park website for more information on fees.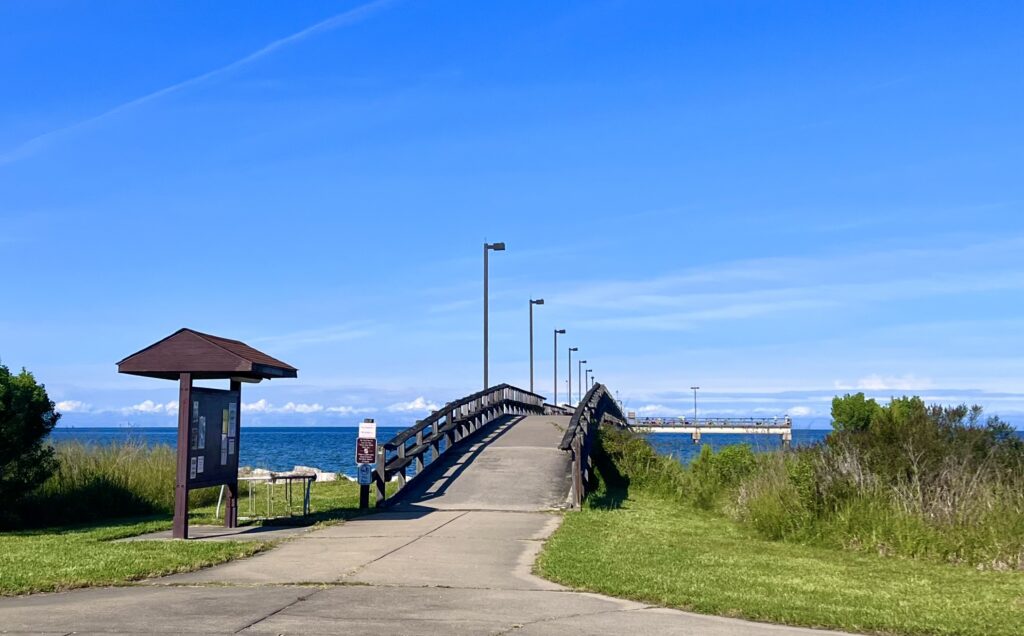 While Point Lookout usually includes camping, a nature center, and Civil War museum, these areas not open through 2024 for restoration purposes.
Point Lookout State Park Beach
For picnicking and relaxing on the beach, head down to the southern section of the state park. This area has restrooms, many picnic tables, and access to the beach area. The beach is on the right when driving south, along the Potomac River.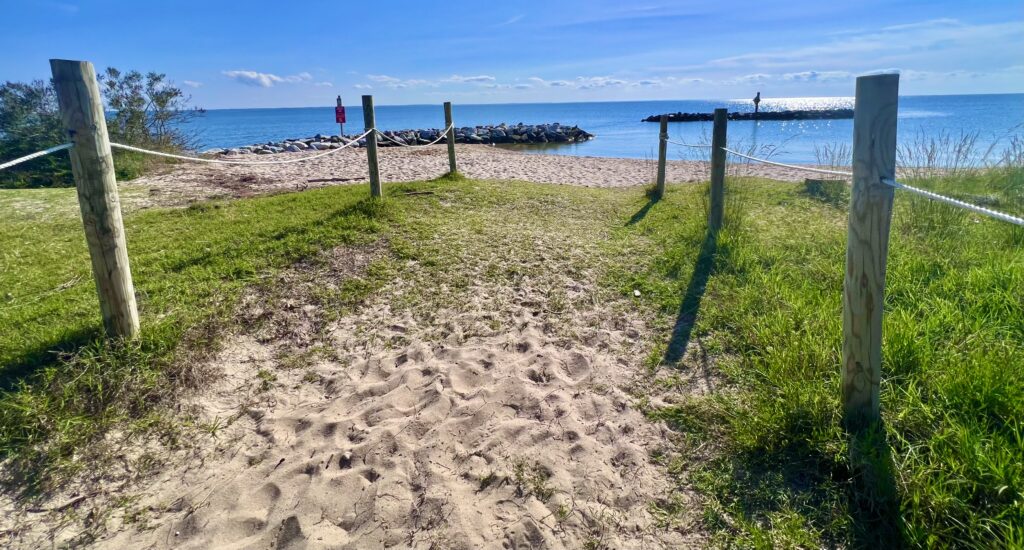 Point Lookout allows walking, jogging, swimming, and fishing on the beach. The beaches are unguarded, so keep in mind you're responsible for your own safety.
For beach hours and safety information, check out the Point Lookout State Park website. Keep in mind that jelly fish can be present in the waters.
Point Lookout Lighthouse
At the southern tip of the state park, there's the Point Lookout Lighthouse. While the lighthouse and out-buildings are still undergoing exhibit installation and not open, the grounds of the lighthouse are open for visitors.
The lighthouse was built in 1830, and it was originally a smaller structure. It was expanded in 1883 and the light was raised. Later, it was expanded again into a duplex for two families to live in.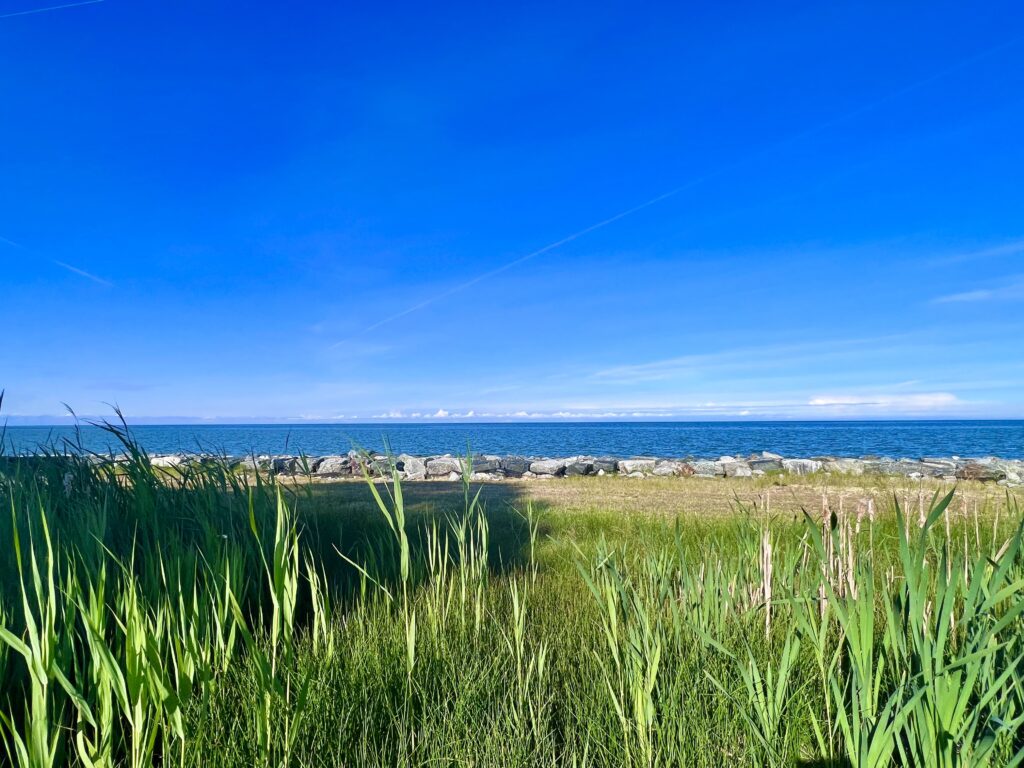 Point Lookout State Park Civil War History
The area that became this state park was a vital area during the Civil War. The park has many events commemorating the park's history throughout the year.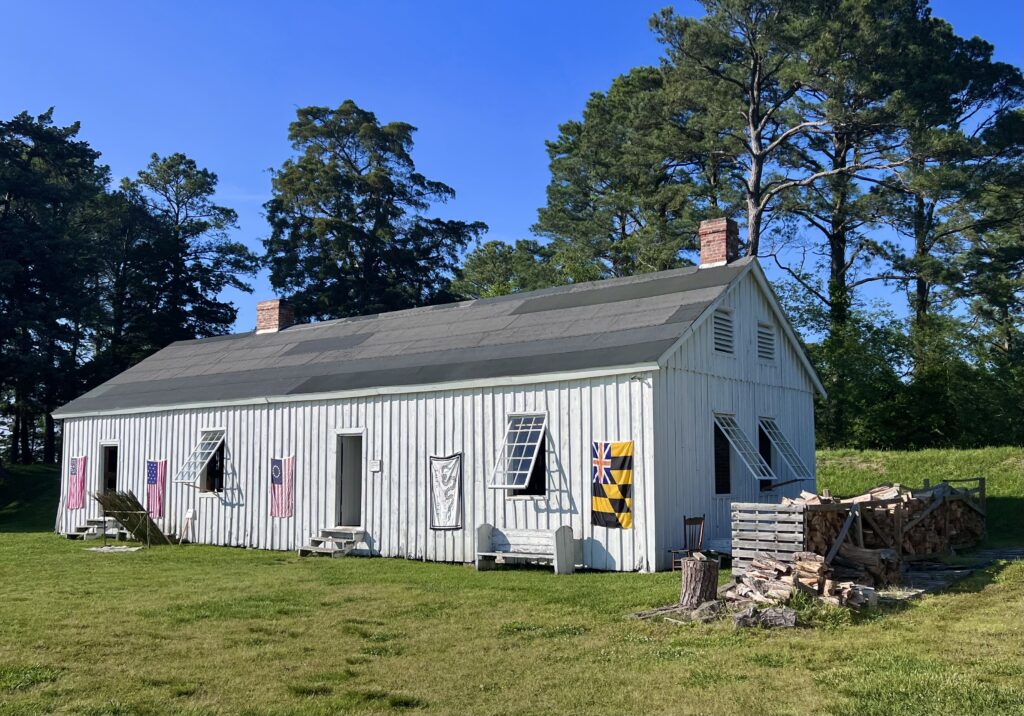 Looking for some more fun in the outdoors?
There are many amazing state parks in both Maryland and Pennsylvania. Check out these State Parks in the mid-Atlantic area: