Broadneck Park is located at 613 College Parkway in Annapolis, Maryland. The park is open from dusk to dawn and features three baseball fields, a dog park, pavilion, paved trails and a playground.
The park is located close to the Bay Bridge, just about a mile from Route 50. This park, along with nearby Sandy Point State Park, make a great rest stops before or after the bridge.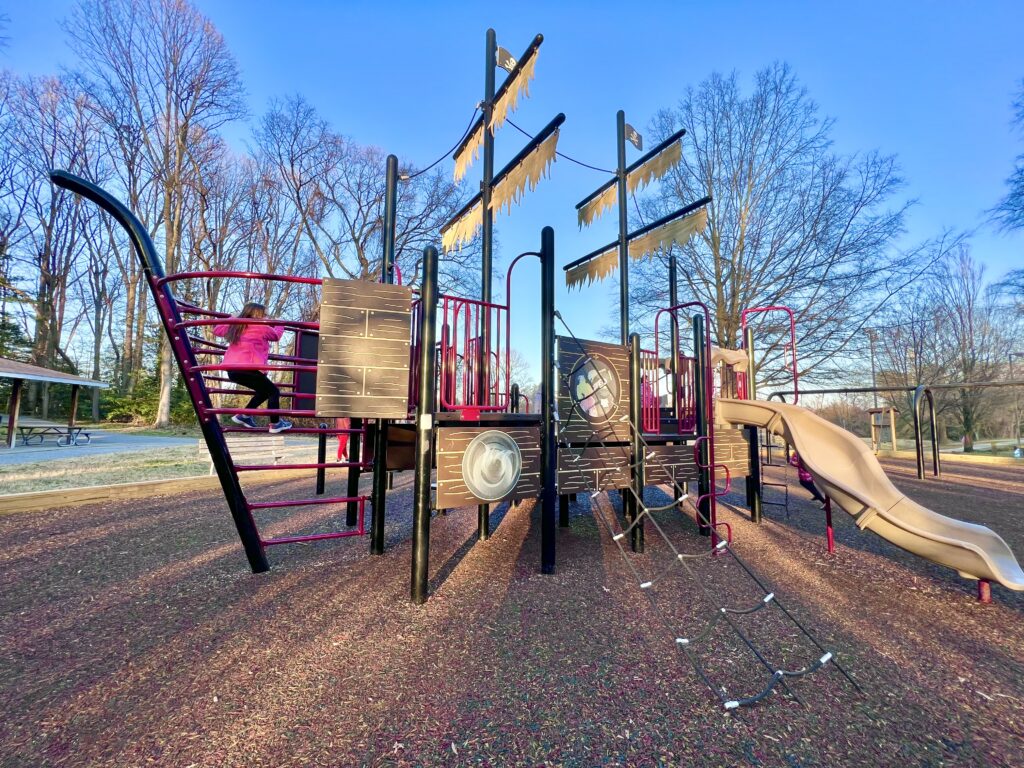 The main structure of the playground is a ship. It's a large climbing structure with slides. There are monkey bars, a rope climber, and a couple of slides that are part of the main playground structure.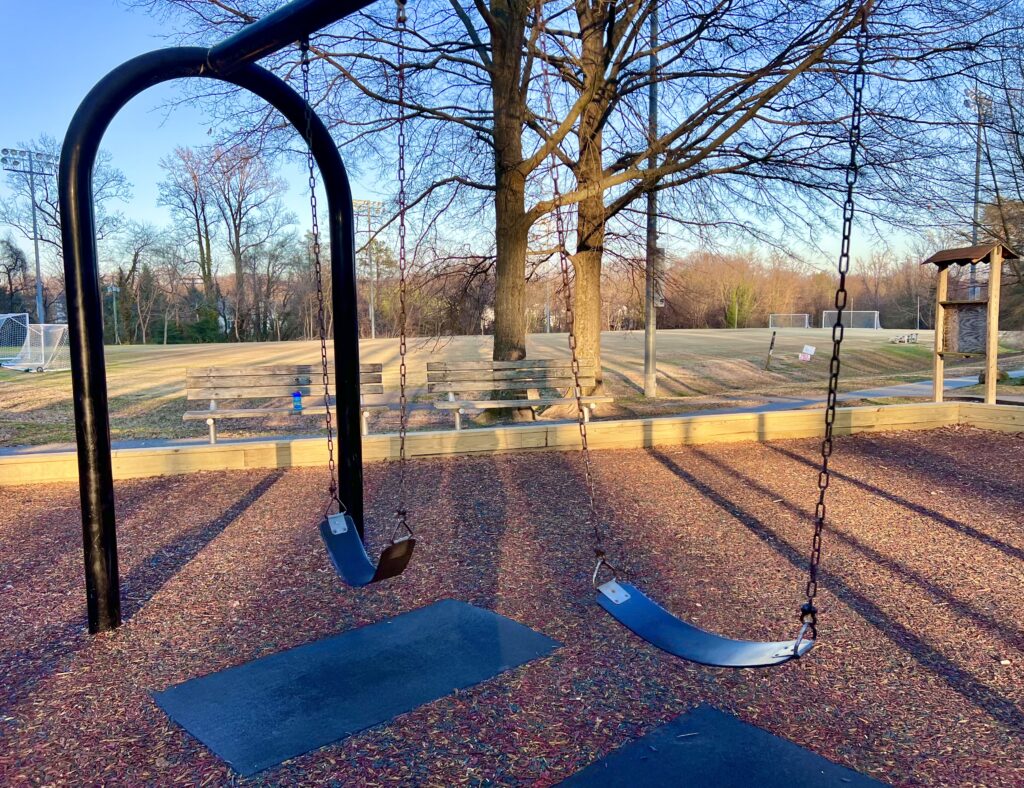 There is a line of swings by the playground, as well as an area with some stationery musical instruments.
Benches line the playground. While there's not much shade directly on the playground, some large trees along the perimeter help to provide some shady spots to sit and rest. The playground area is not fenced.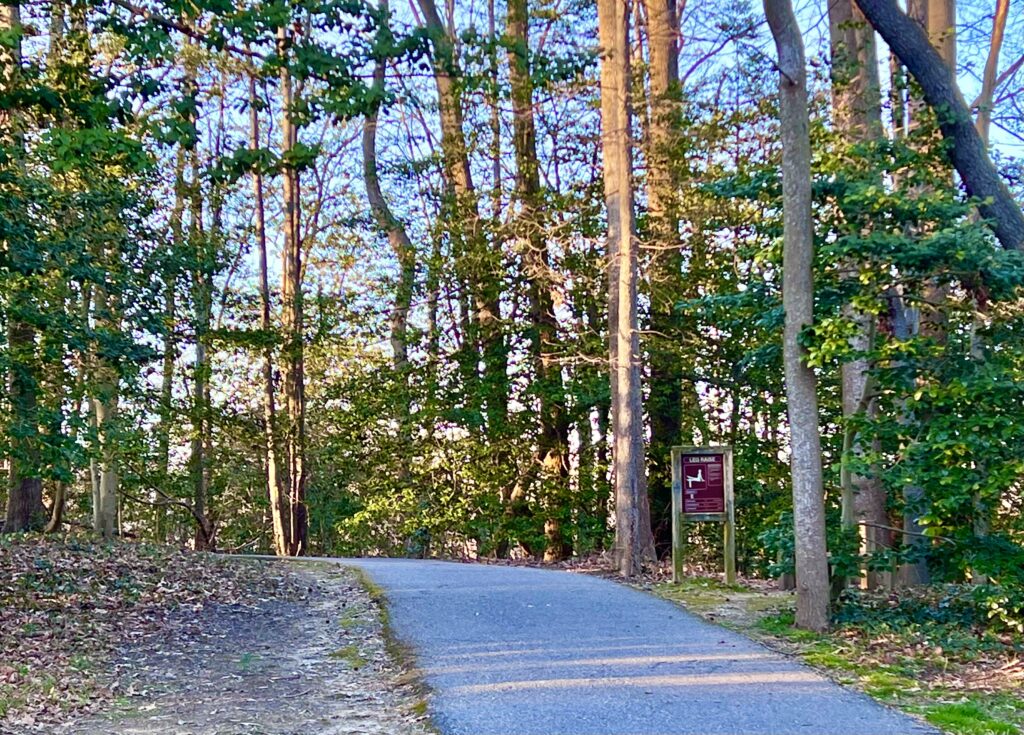 A paved walking trail is available at this park. It's about 1.4 miles long and there's access to it very close to the playground.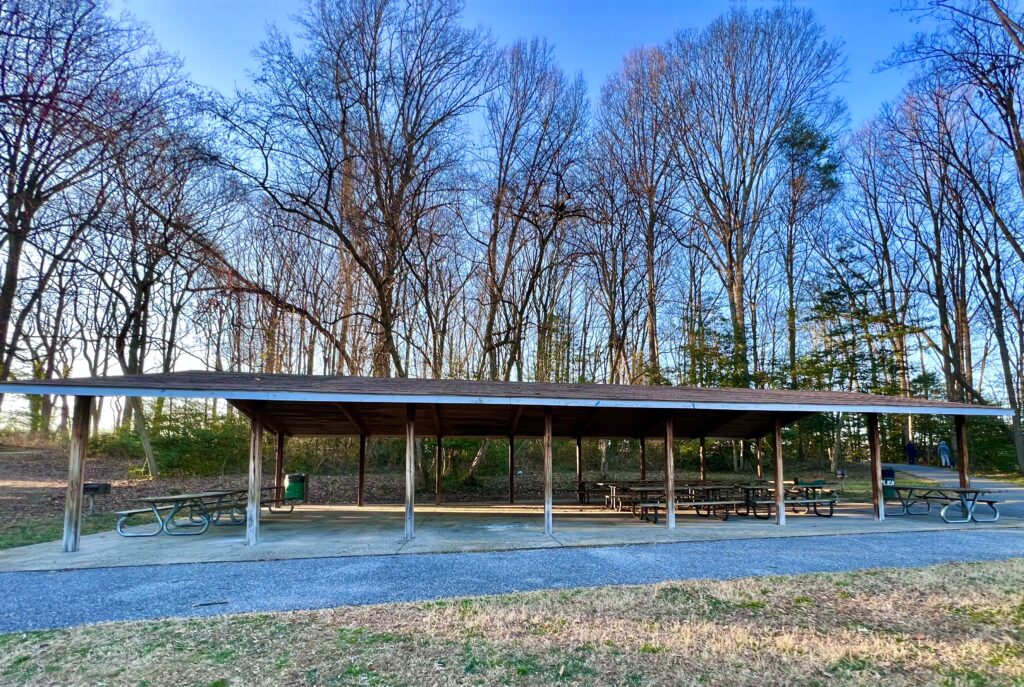 A large pavilion sits right beside the playground. There's numerous picnic tables, and it can be reserved for special events. Visit the Anne Arundel County website for more information about Broadneck Park pavilions rentals.
More Amazing Playgrounds
There are many amazing playgrounds in the DMV area. Check out these amazing playgrounds in the Washington, D.C. area.
The state of Maryland also has many awesome playgrounds to explore. Check out the best playgrounds in Maryland.