Greenbrier State Park is located at 21843 National Pike in Boonsboro, Maryland. The park is situated along Interstate 70, northwest of Frederick. Note there is a fee to enter the park. Current Maryland state park fees can be found on their website.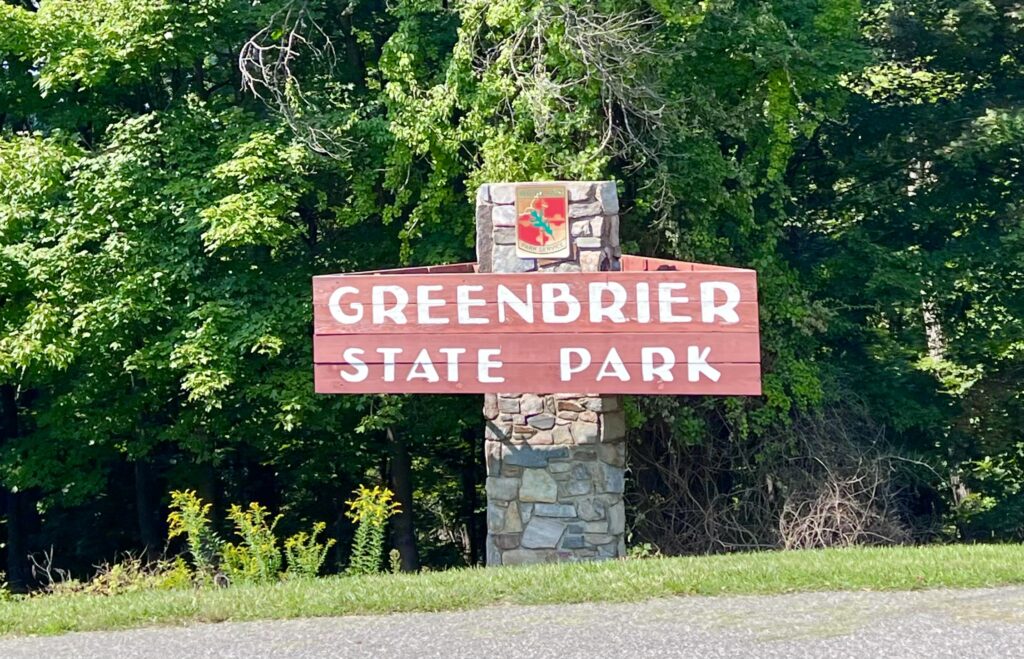 The park features a swimming beach in the summer, as well as camping, picnicking, fishing, boating, and hiking. Keep in mind the park can get very busy on summer days. The park does close when it reaches capacity, so arriving early is suggested.
Greenbrier State Park Parking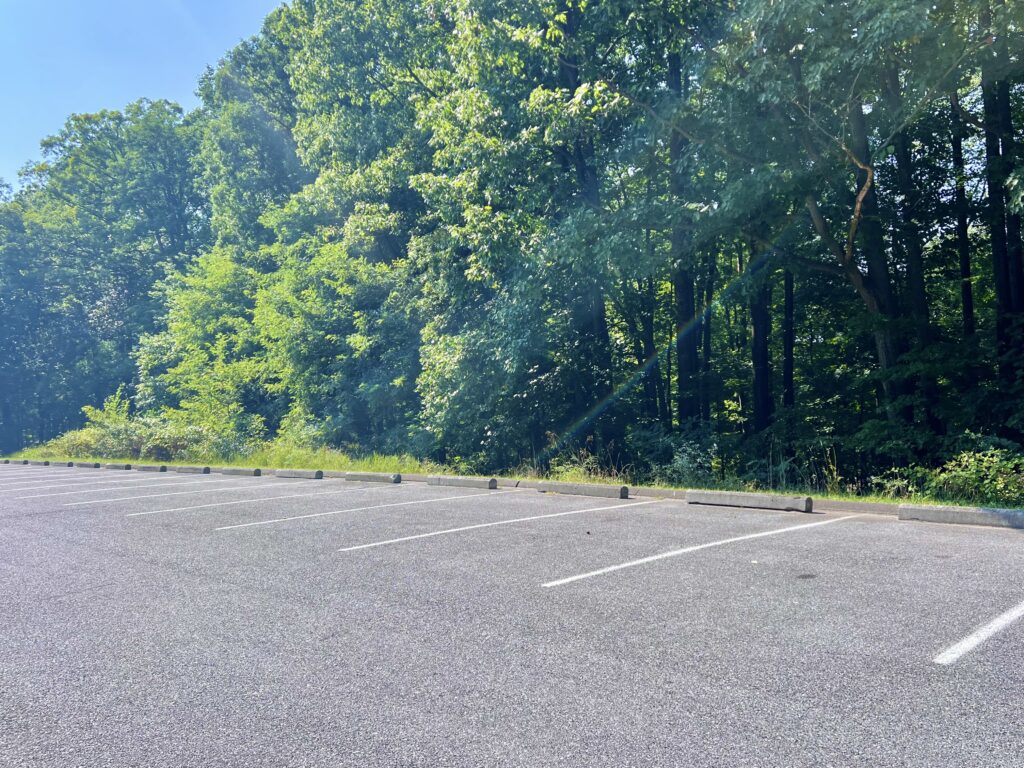 There's a large, long parking lot for beach access. Beside the large parking lot, there's a smaller parking lot across from the visitor's center. A short walk through the woods will lead to the lake beach.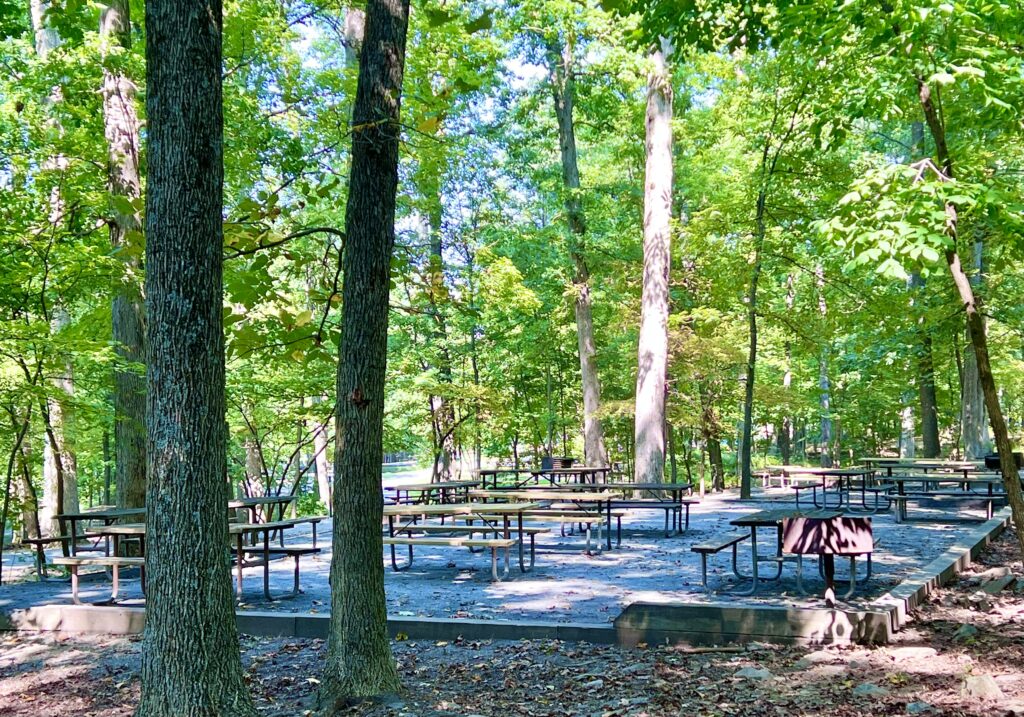 There are picnic tables available in this grove of trees beside the lake beach. The trees provide a great amount of shade for picnics.
Greenbrier State Park Lake Beach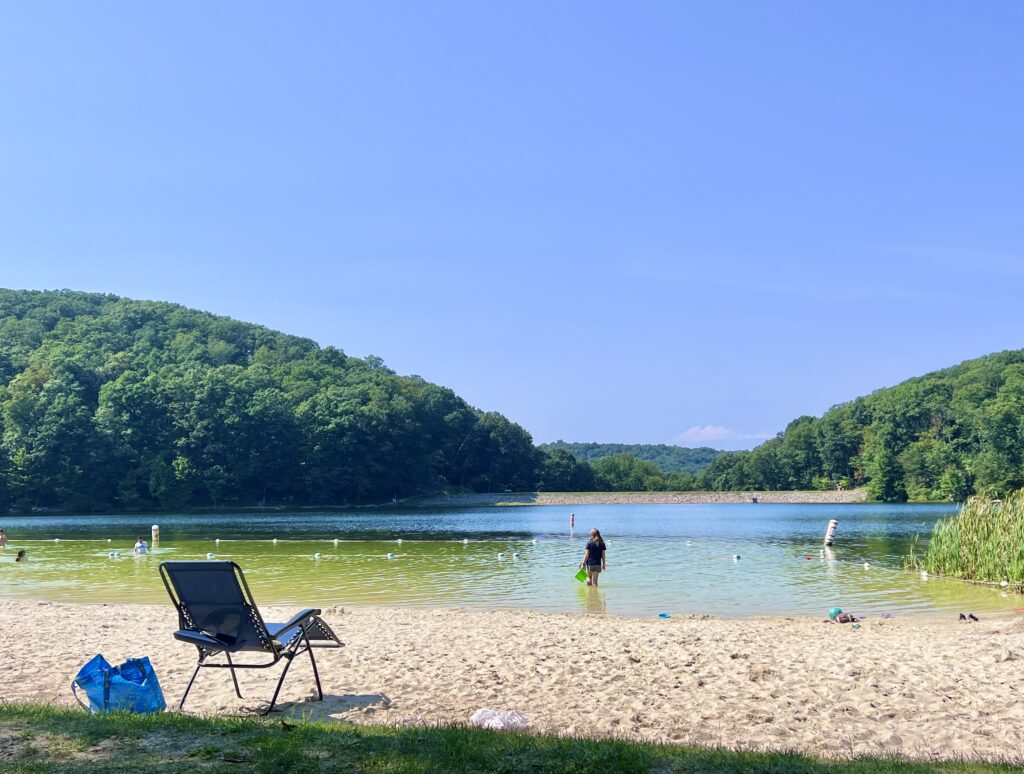 The lake at the park is a 42-acre man-made freshwater lake. It has a sandy beach for swimming during the summer months.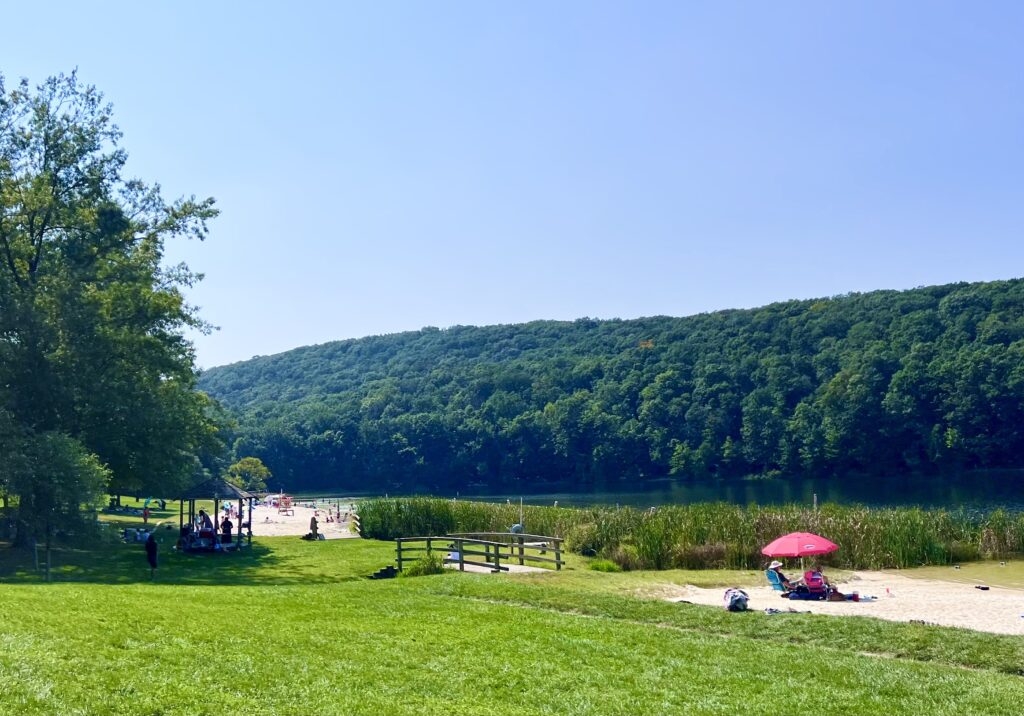 While the sand area can be very sunny, the park has shade opportunities provided by some trees a bit further back from the sand.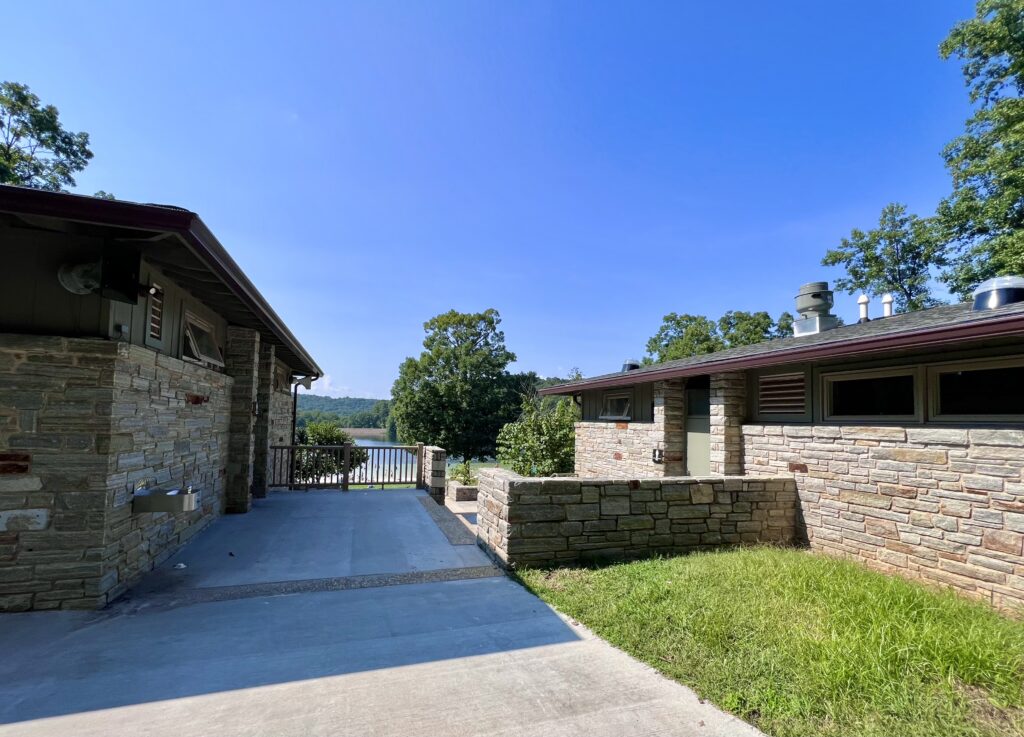 Close to the beach, there are restrooms available for changing.
There are over eleven miles of hiking paths to enjoy, as well as campsites in a forest setting with bathhouses. Campsite reservations can be made from the Maryland DNR website.
Looking for some more fun in the outdoors?
There are many amazing state parks in both Maryland and Pennsylvania. Check out these State Parks in the mid-Atlantic area: