Utica District Park is located at 10200-B Old Frederick Road in Frederick, Maryland. The park is located north of the city of Frederick, close to Route 15. This is Frederick County's largest park, and it's been developed in phases.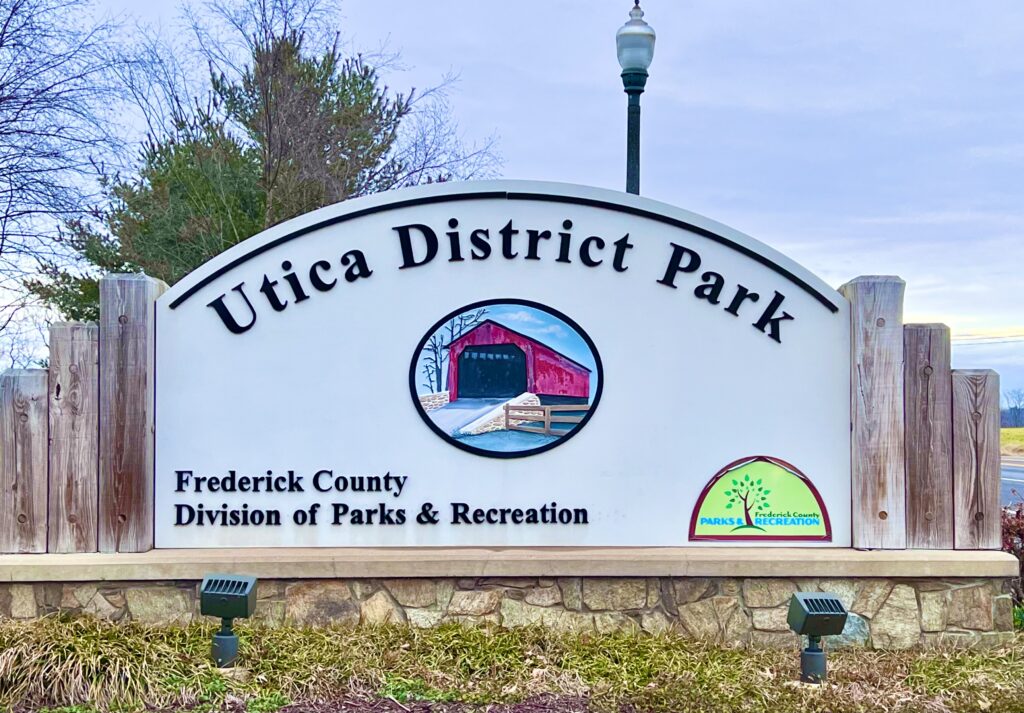 Utica District Park is a very large park, consisting of many baseball and soccer fields. There's even a synthetic turf field complexes with lights and stands. In addition to the sports courts, there are also picnic shelters available for reservation.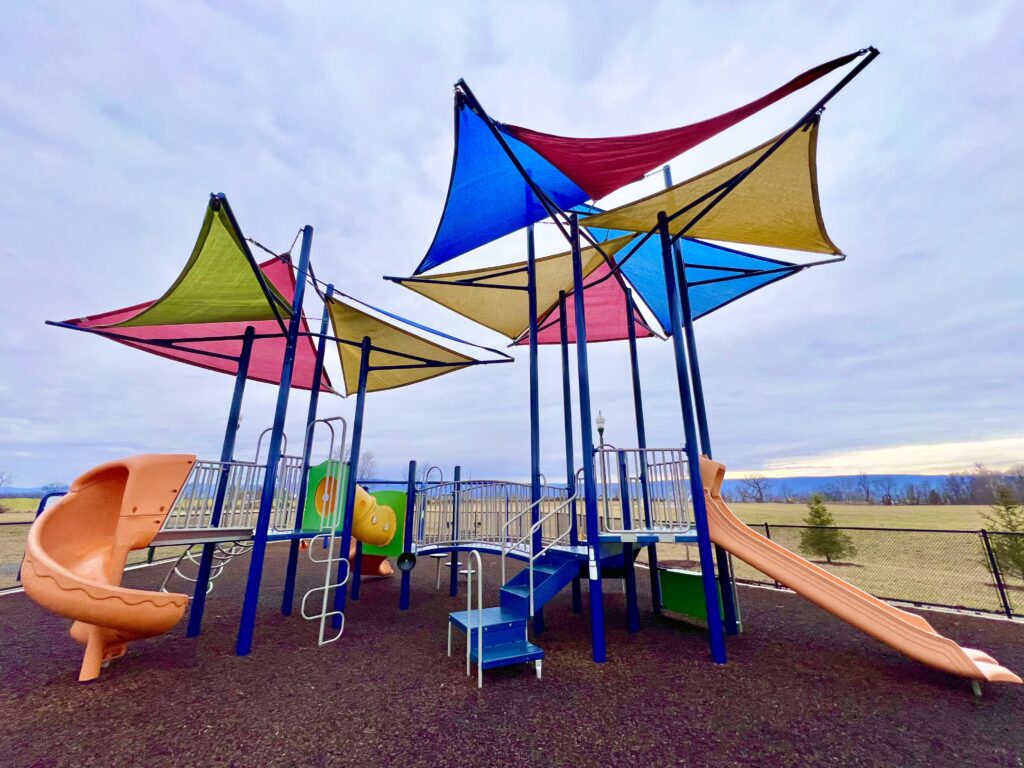 The park features two separate play areas: one for young children and one for older children. Both of the playgrounds are fenced in and have a rubber-like mulch surface.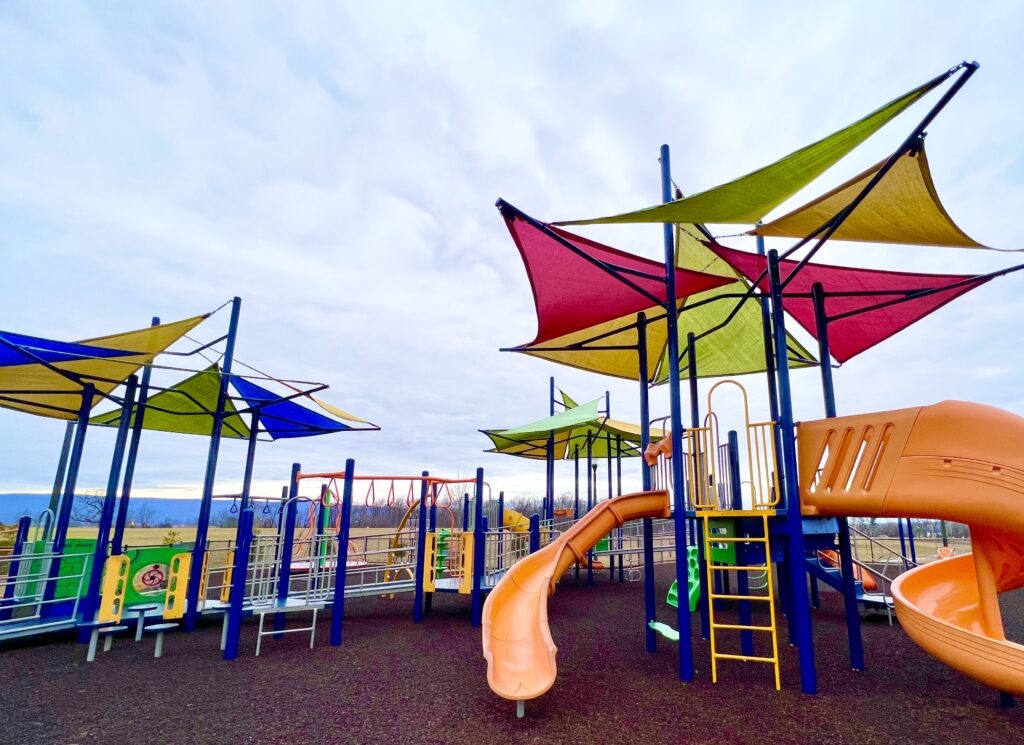 The playgrounds feature ramps and shade umbrellas. There's also many opportunities for climbing and sliding.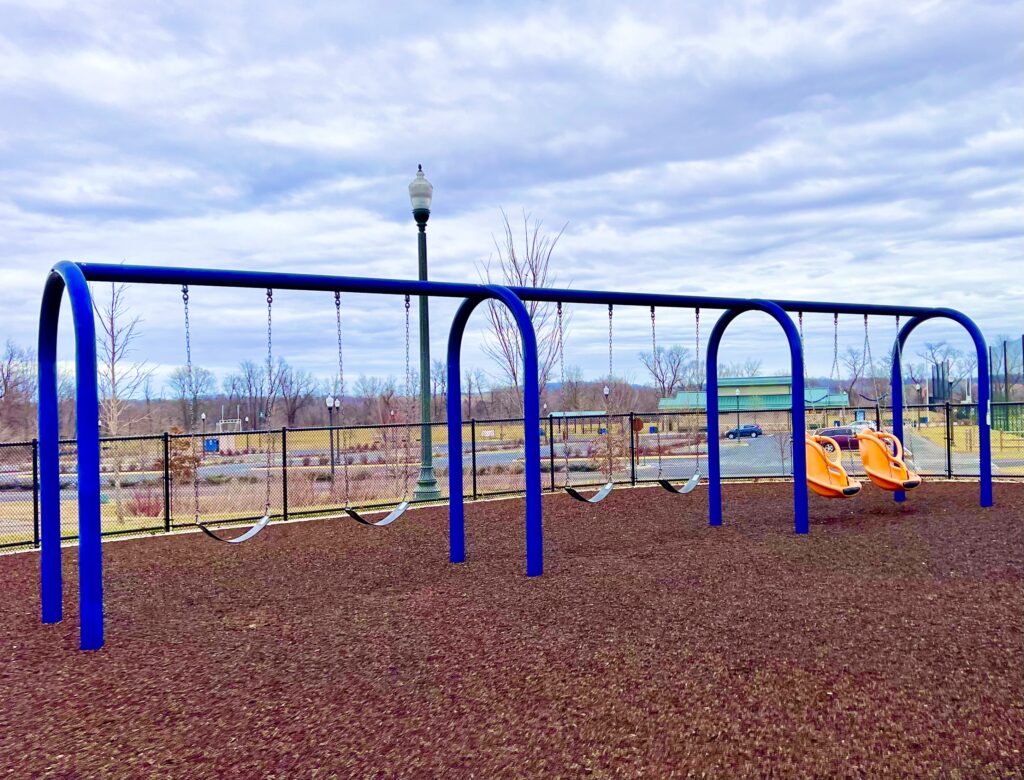 In the larger playground, there's a row of swings. There's also a large merry-go-round and benches lining the playground. Note that not much shade is available, except for the shade umbrellas on the play structure. Since it's a newer park, trees have been planted, but are not providing much shade yet.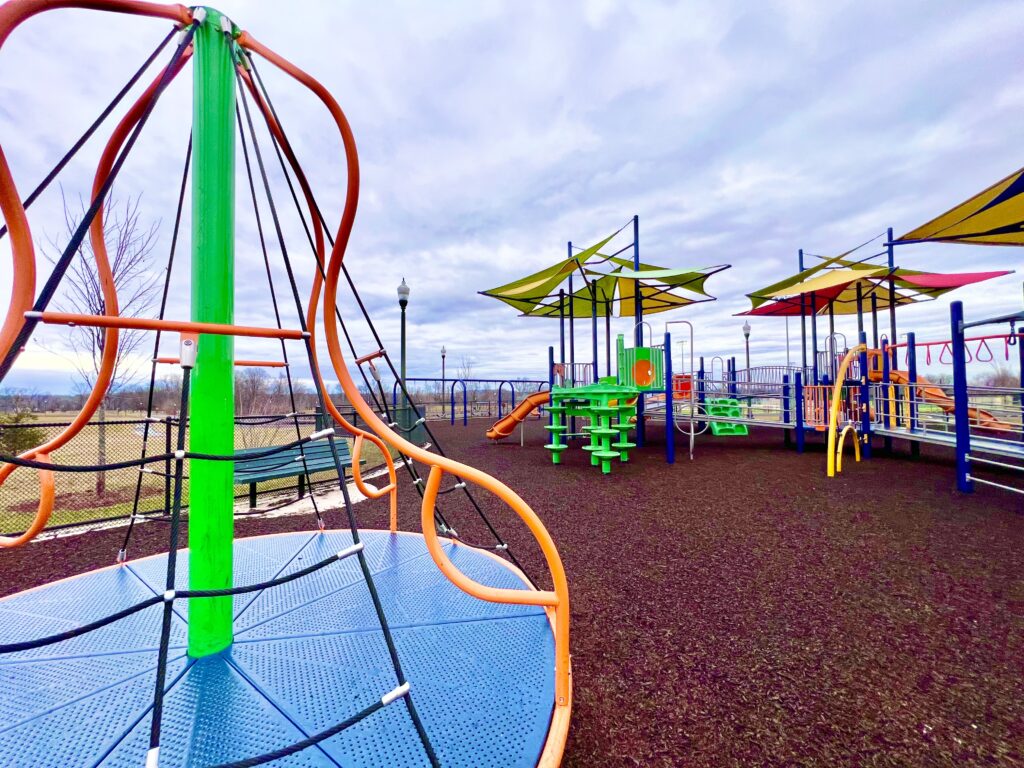 Utica District Park Restrooms
A bit of a walk from the playground is a restroom building. It's located closer to some of the sports fields. Note that depending on the season when you visit the park, the restrooms may not be open.
Looking for more fun playgrounds near Frederick?
There are many amazing playgrounds in the Frederick, Maryland area. Check out this post of other fun playgrounds near Frederick, including Sophie & Madigan's Playground with the fairy tale theme.
If you're willing to travel a bit farther, check out this list of amazing playgrounds in Maryland. There are over 31 awesome playgrounds to check out in the state of Maryland.