Sophie and Madigan's Playground is a memorial playground in Frederick, Maryland. It honors two little girls, Sophie and Madigan, after a tragic house fire took their lives in 2013. Sophie & Madigan's family received so much support from the community, they wanted to give back by building this playground where children of all abilities can play.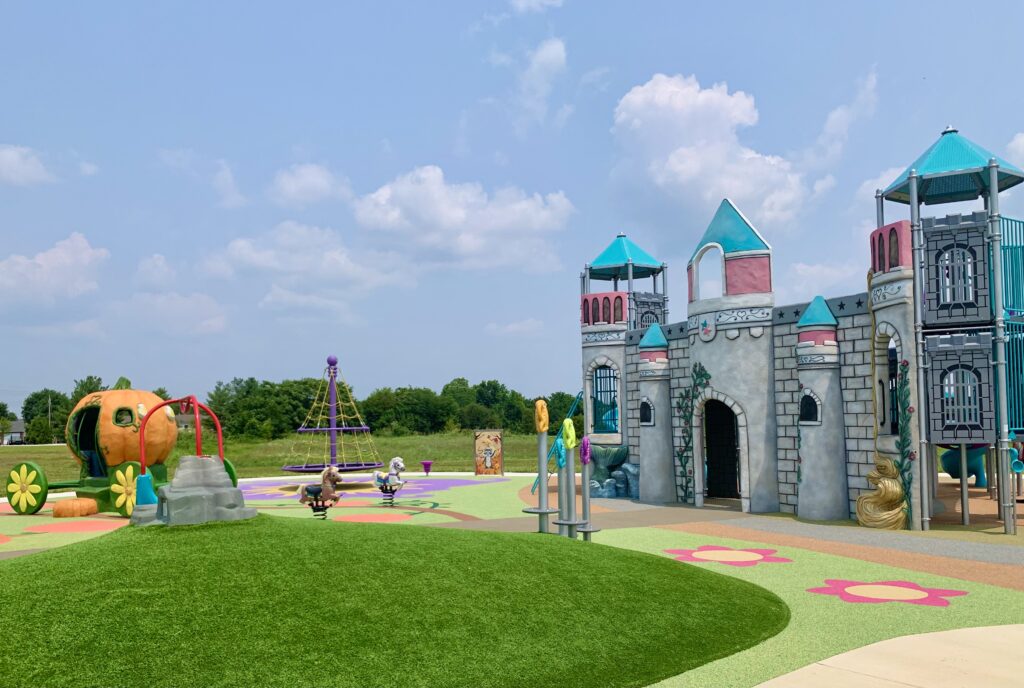 The girls' favorite things are designed and incorporated into this playground. For more information about their life, their family, and ways to donate to the future expansion of the playground, visit their website.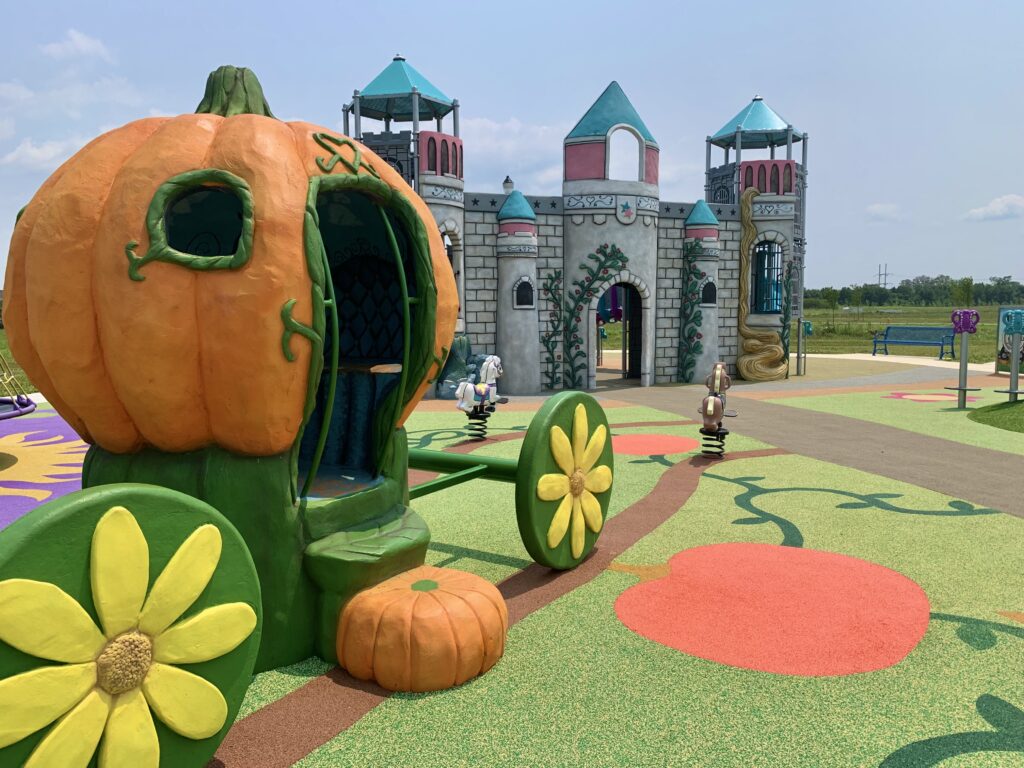 The playground is located at 632 Contender Way. Frederick is accessible from Baltimore by traveling west on I-70. Frederick is about an hour north from Washington, D.C. The playground is currently in its second phase of development.
Fantasy Land
The first phase is called Fantasy Land and is meant to be whimsical with a castle, pumpkin carriage, and swings over the rainbow!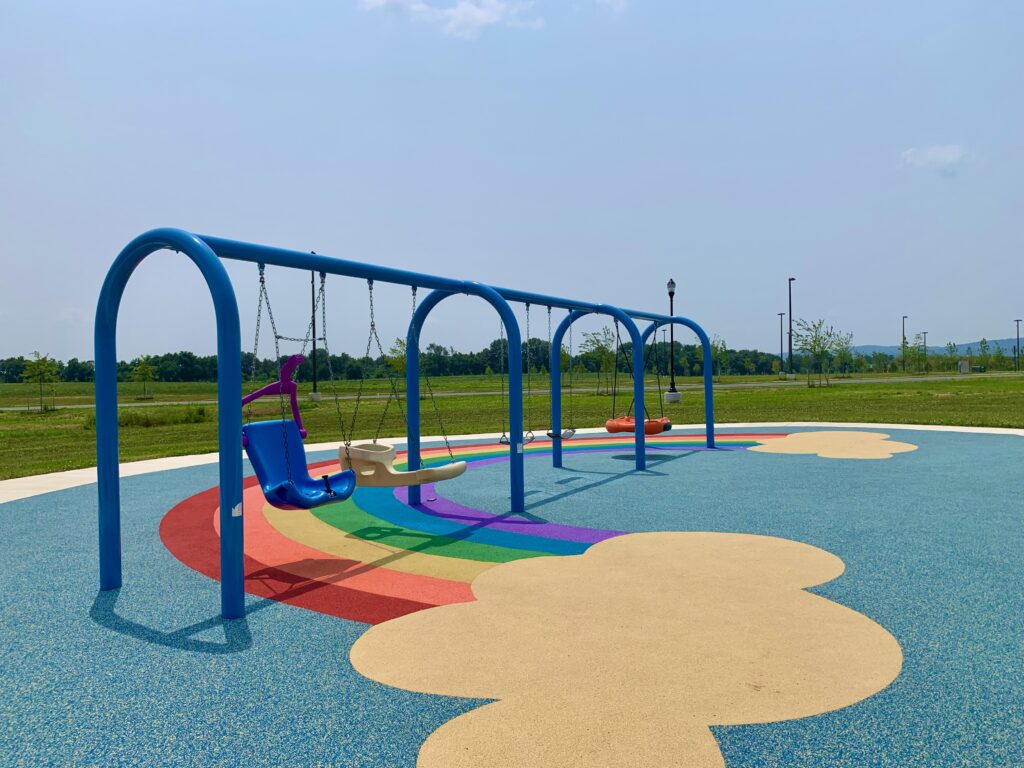 There are a variety of swings, so that children of all ages and abilities can have fun on them. There's even a baby swing that an adult to swing with the child.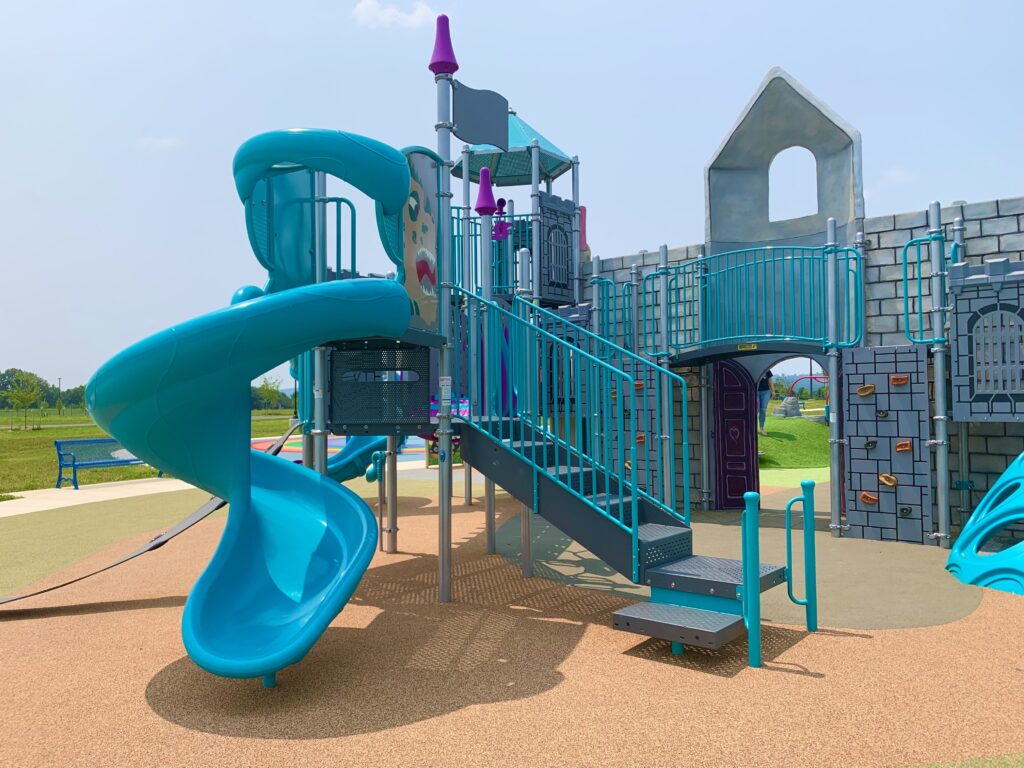 Behind the beautiful castle are places to climb and slide, including two rock walls. There's also a table with a shade behind the castle. Benches dot the perimeter of the playground, allowing for a place to rest and watch children play.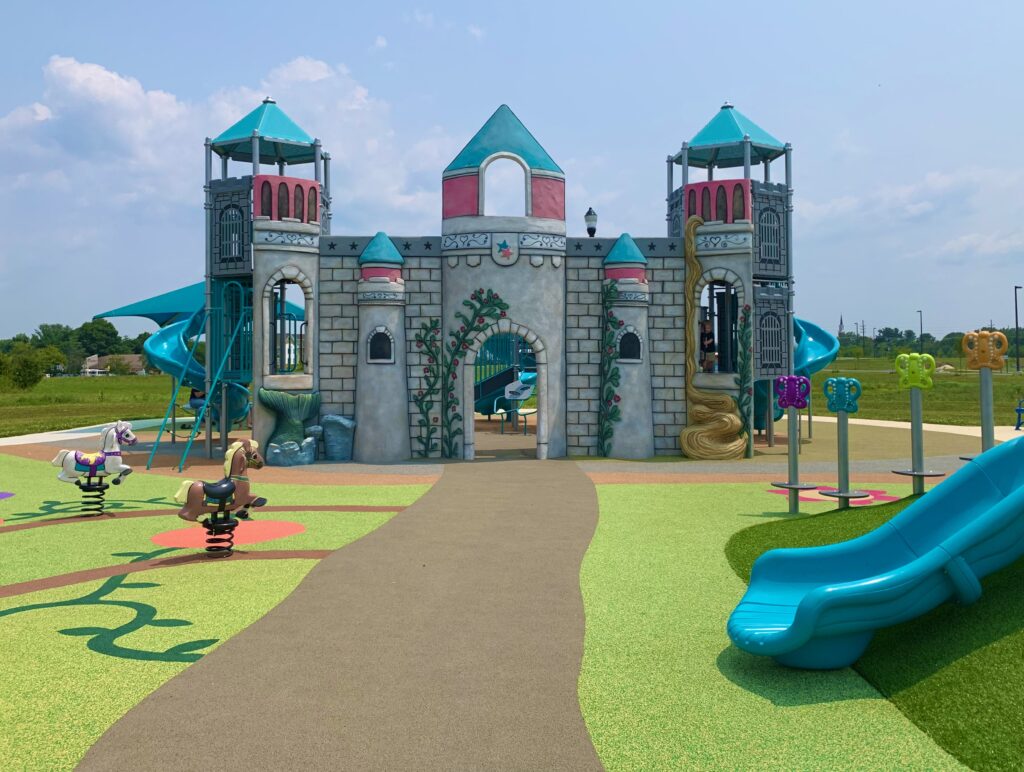 The castle includes a mermaid tale, and children can even climb up Rapunzel's hair. There are fun and creative details throughout the playground, including the horses that seem to be galloping into the castle.
Wonder Land
The second phase of the playground is Wonder Land. It includes many familiar characters from Alice in Wonderland, including the Mad Hatter's hat, the Cheshire Cat, a flamingo, the white rabbit, and the playing cards.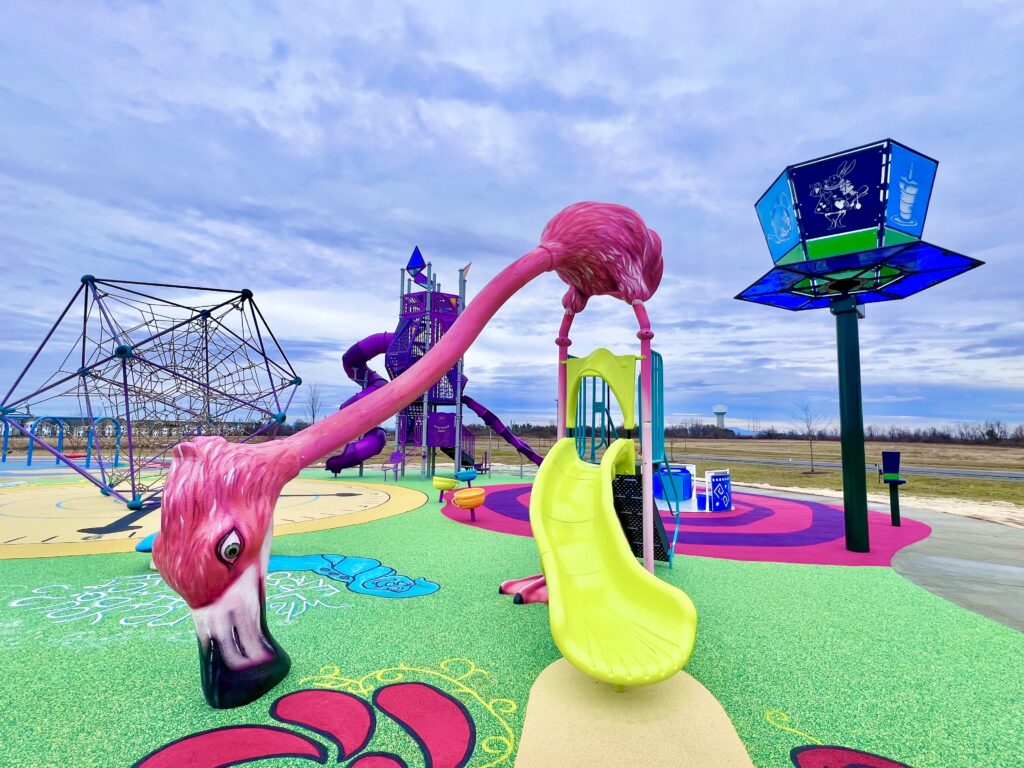 The Mad Hatter's hat can be spun by turning the lower hat beside it. The ropes climber is surrounded by the rabbitt pocket watch.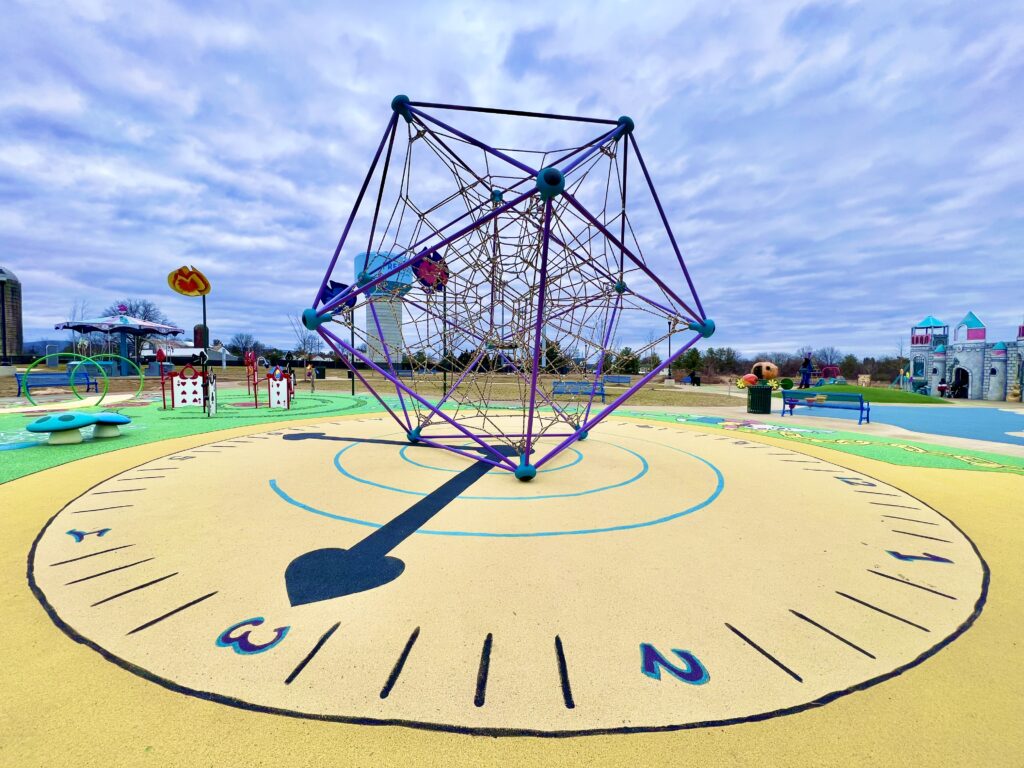 The main structure of Wonder Land includes the Chesire Cat's tower. This tower is three stories, with slides coming from different levels.
Last, but not least, is the Playing Cards. They are great opportunities for photos, and musical flowers surround them.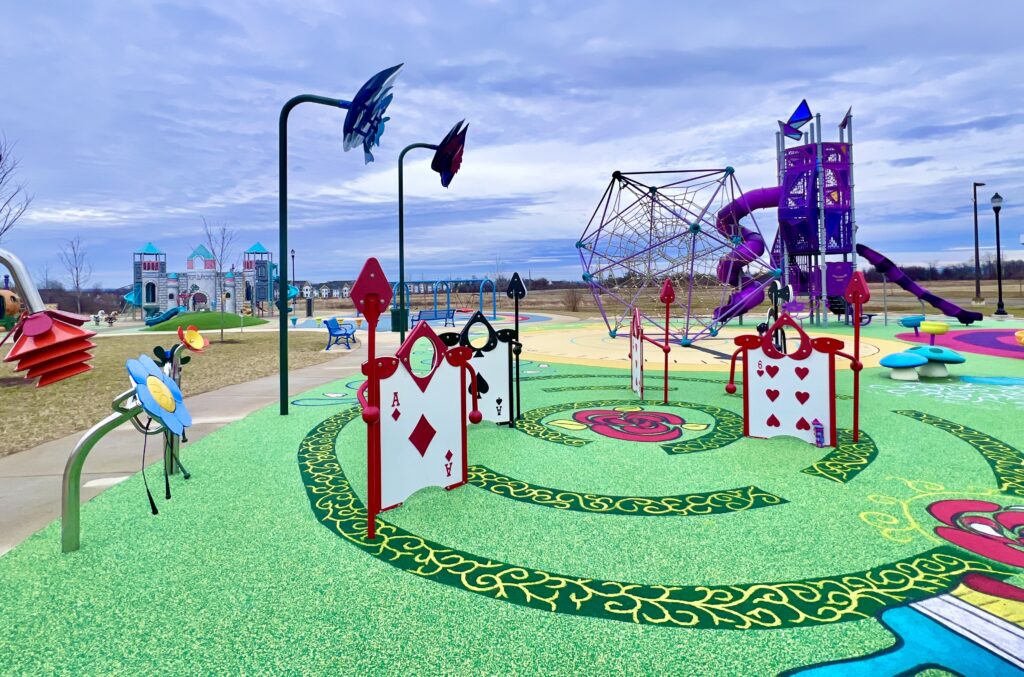 Sophie & Madigan's Playground Restrooms
A small restroom building is available at the edge of the parking lot and the playground.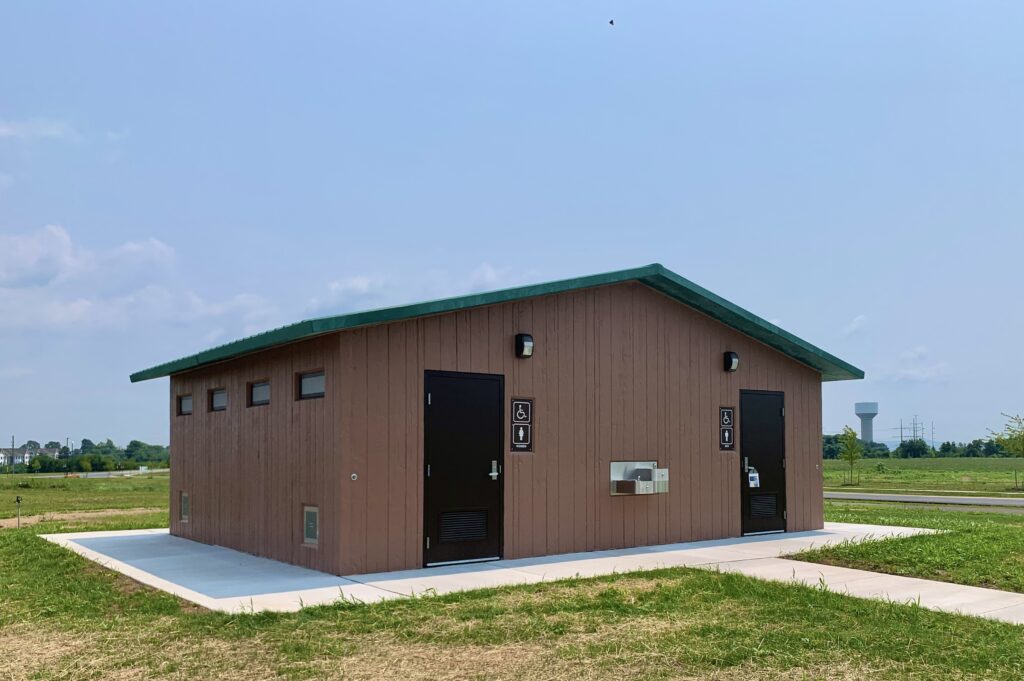 There's a large parking lot within short walking distance to the playground. Watch the playground's Facebook page for announcements about new phases of development.
Looking for more amazing playgrounds in Maryland?
Check out these other amazing playgrounds in Maryland at the links below:
Walker Mill Regional Playground