There are several amazing playgrounds near Westminster, Maryland. Check out this fun list of playgrounds around the city and throughout Carroll County.
Westminster City Park
Westminster City Park is located at the corner of 16th Street and Long Alley. There is some on-street parking available, as well as a small parking lot between Long Alley and Willis Street.
The park's playground includes a large play structure, a long zip line, swings, and a smaller play structure. There are many slides and ropes climbing opportunities.
Veterans Memorial Park
Veterans Memorial Park is a new park located along Crest Lane in Westminster. The park has a walking trail and a small playground with pavilion. A parking lot is located right beside the playground.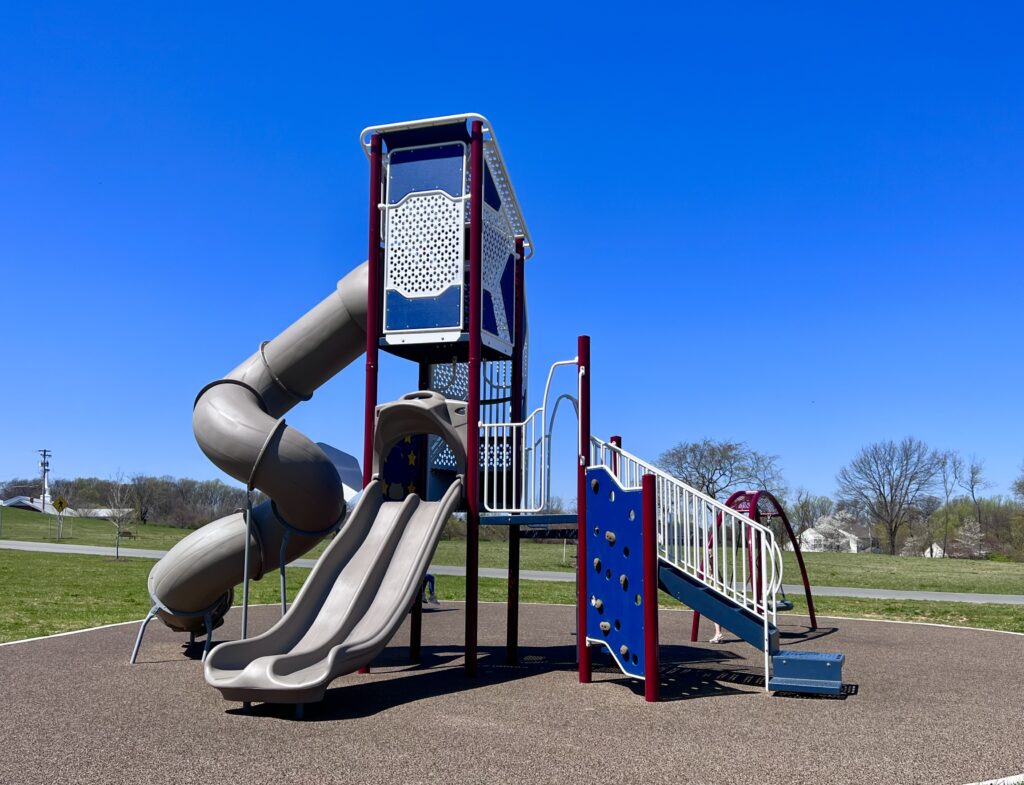 Veterans Memorial Park in Westminster features one big play structure with a dish swing. It's a new park, so the trees aren't providing any shade yet, but the pavilion provides some shade.
Avondale Park
Avondale Park is a small park with playground located at 739 Tahoma Park Road in Westminster, Maryland. The playground consists of one big structure and an additional small tree-like structure.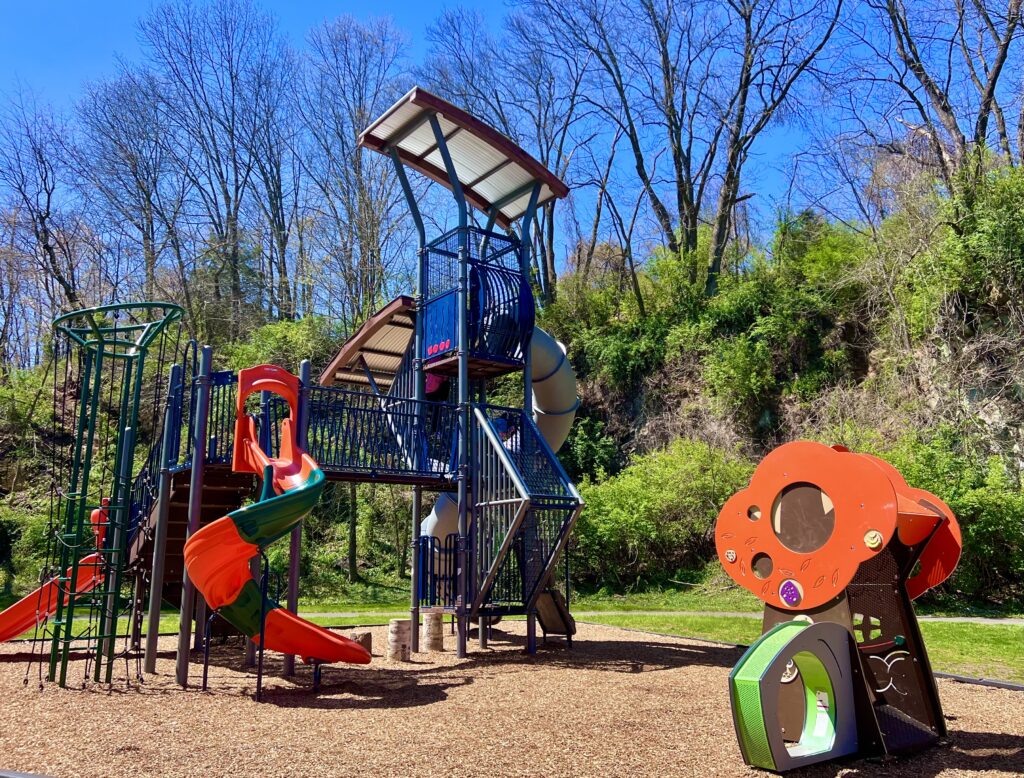 Avondale Park has a small parking lot that leads to the walkway to this playground. It's an interesting park, as it's set down in a valley. While it's not fenced, it's boxed in by high sloping hills on three sides.
Landon C. Burns Park
This unique park is located along a pond at Gist Road in Westminster. The playground at this park is very small, but it includes a giant octopus with a web of ropes.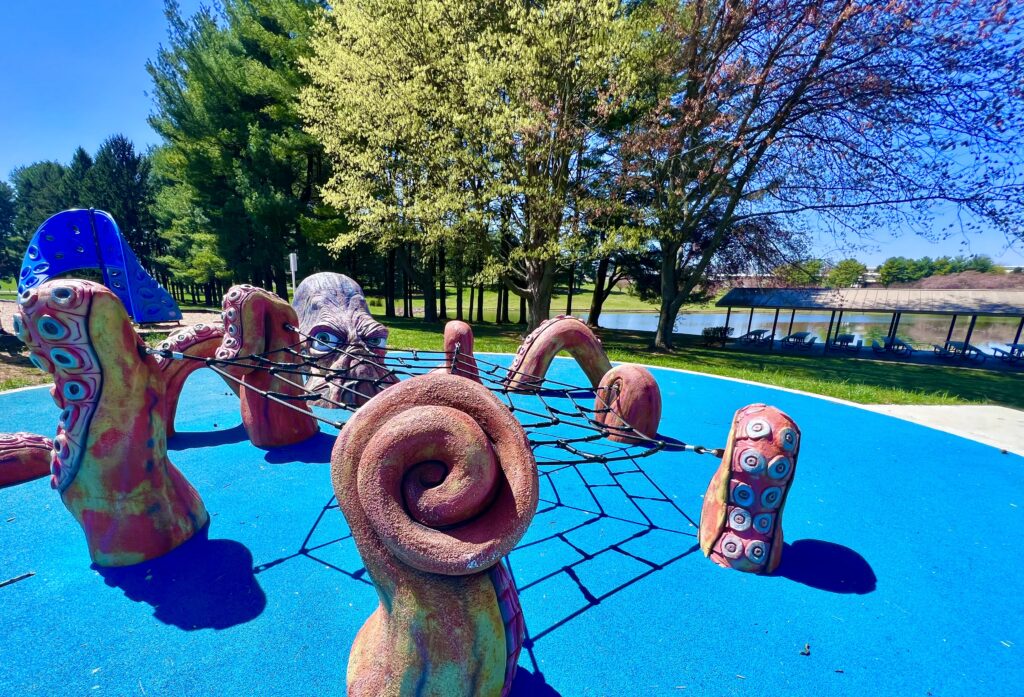 At Landon C. Burns Park, there's also a pavilion with picnic tables by the water. While the playground isn't shaded, there are plenty of mature trees in the area.
Christmas Tree Park – Manchester
Christmas Tree Park in Manchester, Maryland features several playgrounds, a skate park, tennis courts, and pavilions.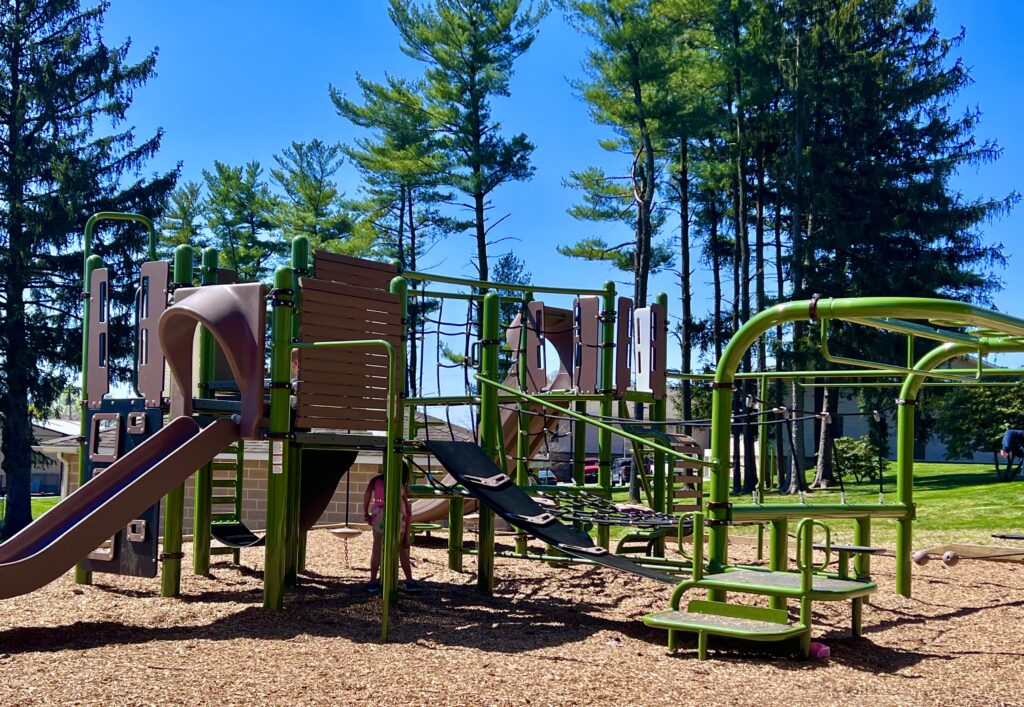 There are a couple of new playgrounds at this park, and there's also a smaller playgrounds built for toddlers and younger children.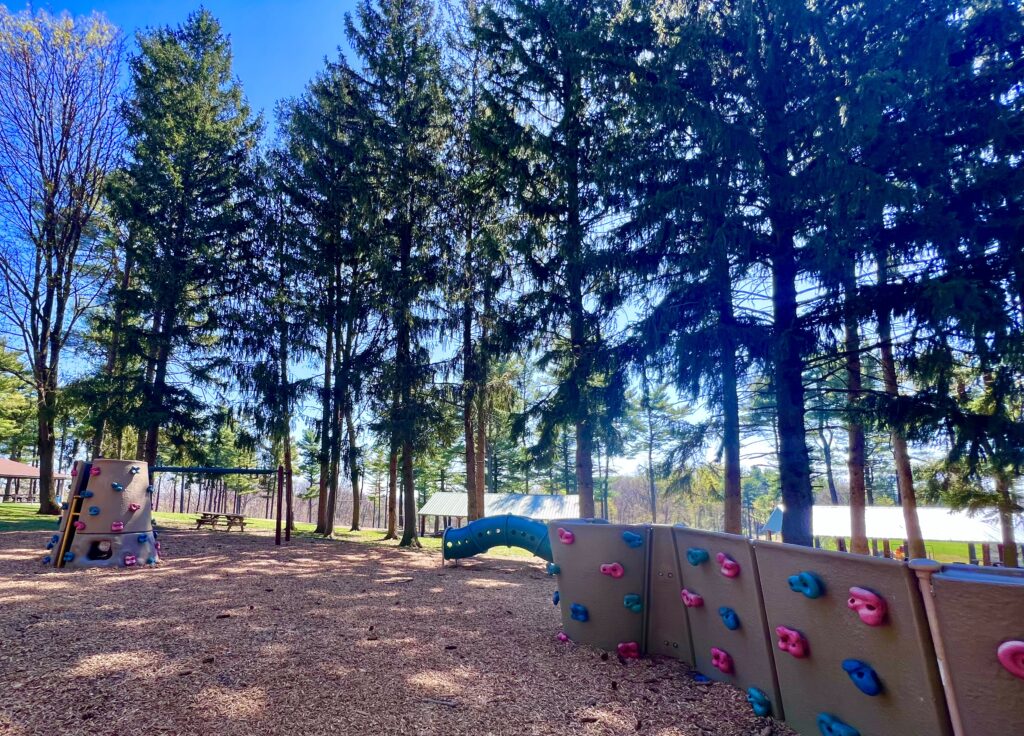 Watkins Park – Mt. Airy
Watkins Park is located close to the border of Carroll County, in Mount Airy, Maryland. The park is a total of around 20 acres, and includes two playgrounds, a walking trail, and exercise equipment. One of the playgrounds a the park is new and includes a large ropes climber and a clubhouse at the top.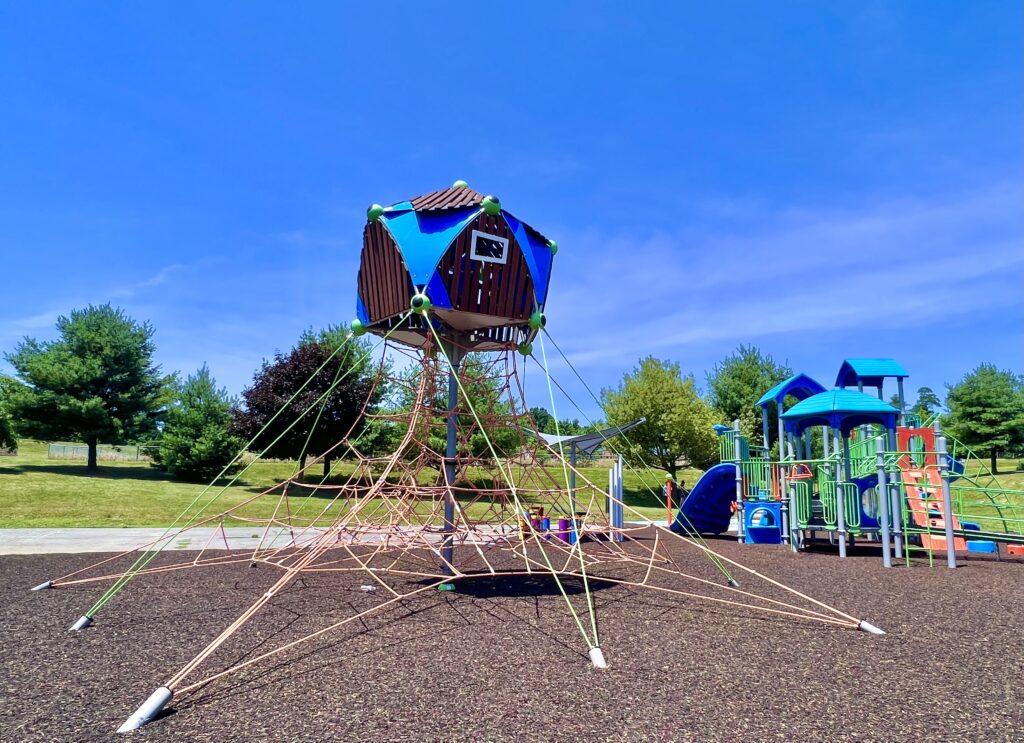 Watkins Park has a couple of shade structures on the playground. It also features a pavilion right beside the new playground.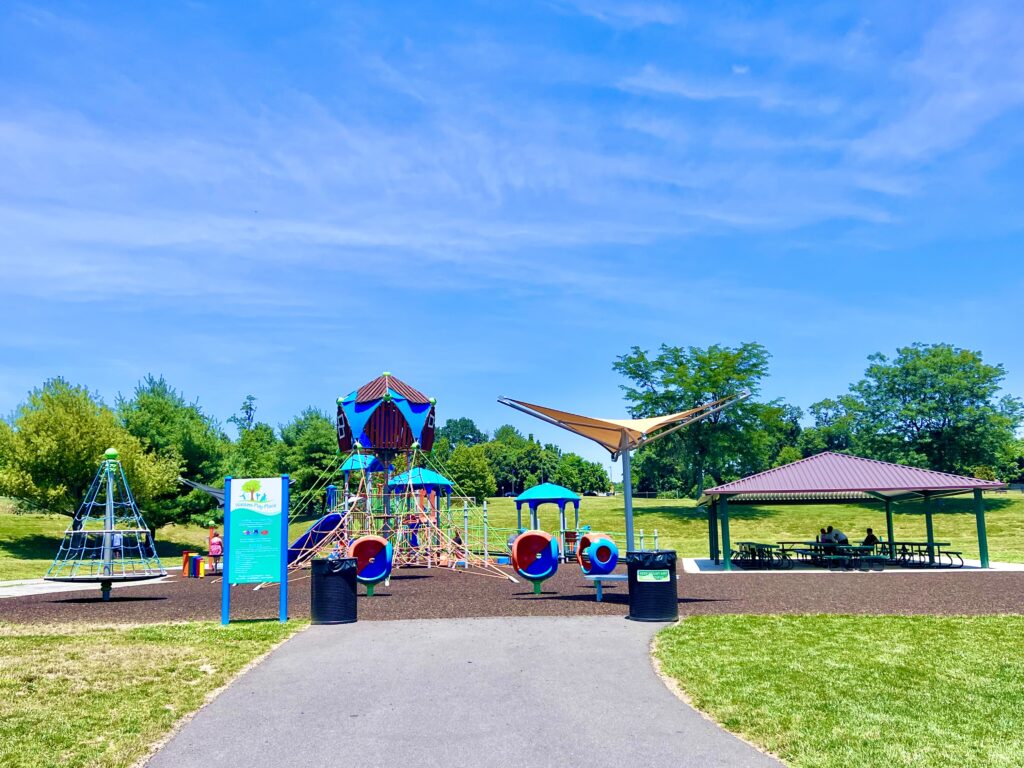 Looking for more playgrounds near Westminster?
Check out this list of playgrounds a bit outside of Carroll County. These are the best playgrounds in Frederick, Maryland.