Daniel's Den Playground is a large, wooden playground located beside Manor Church in Lancaster, PA. It is part of Manor Church Community Park, which is located close to the Mountville exit of Route 30 in Pennsylvania. The playground was community-built and also supported by the community.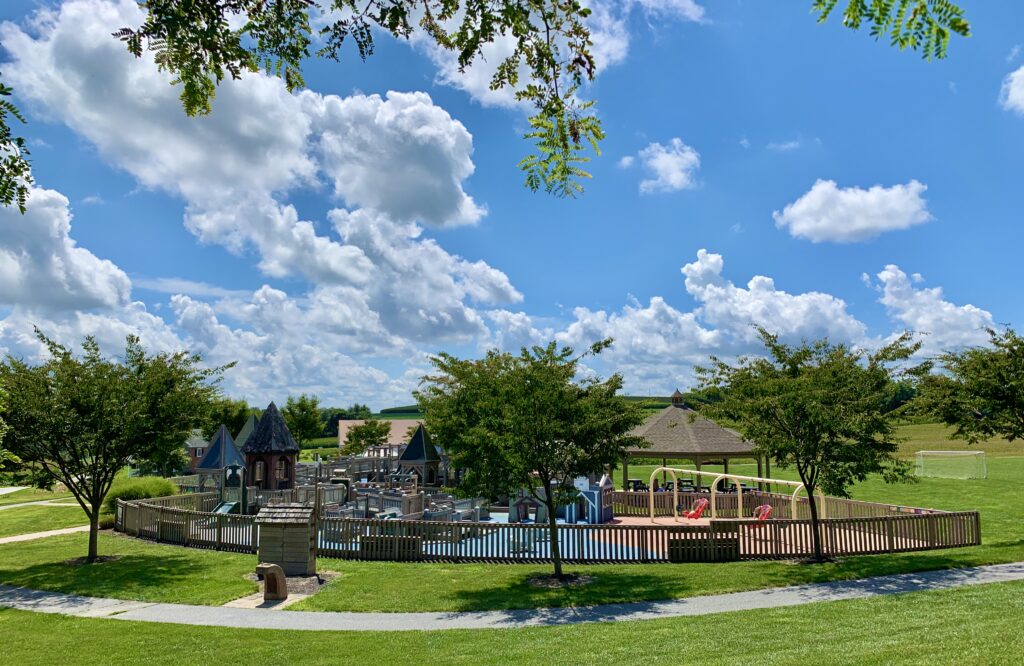 The park is open to the public. Includes a short walking trail, soccer field, pavilion, and inclusive playground.
Daniel's Den Playground Equipment
There is a separate section of the playground for younger children, called the Tot Lot. The remainder of the playground is for big kids, and also includes swings. For the big kids, there's a school age lot. This lot includes a climbing wall, water mist area, and plenty of slides.
If your child loves to play in water, you may want to bring a change of clothes, as the mist can quickly dampen shirts, pants, and hair!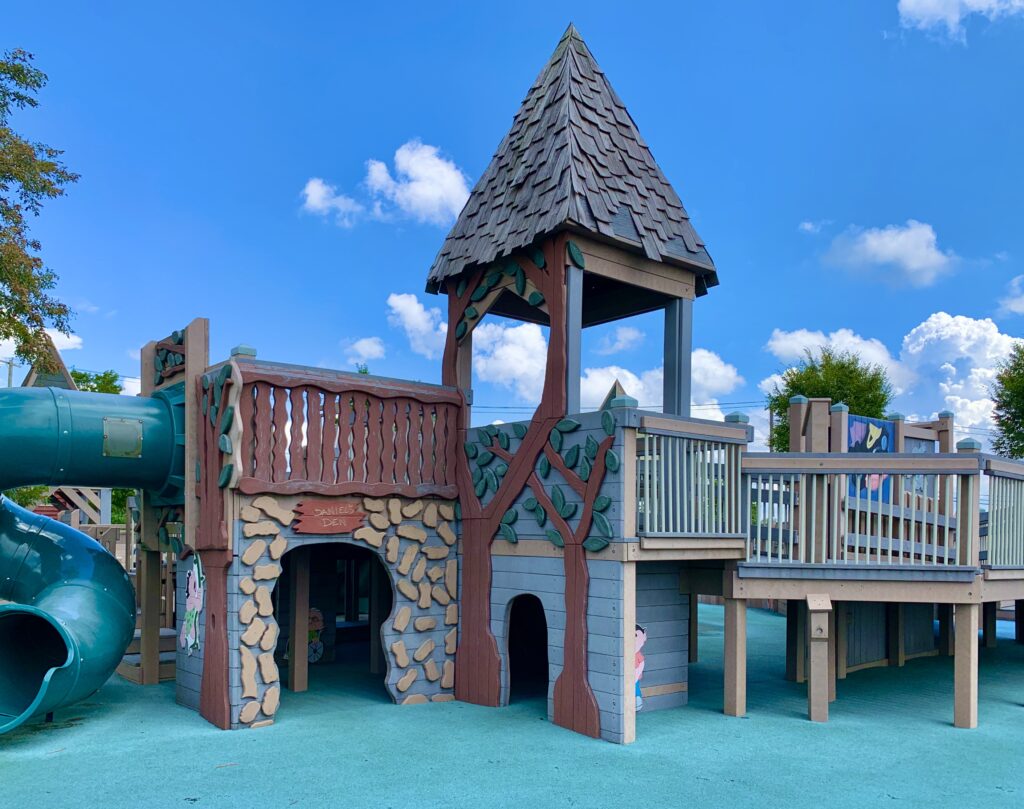 There are plenty of cool tunnels under the ramps and bridges of the playground. It's a great place for kids to escape the heat on a warm day. Adults can enjoy the many benches throughout the playground.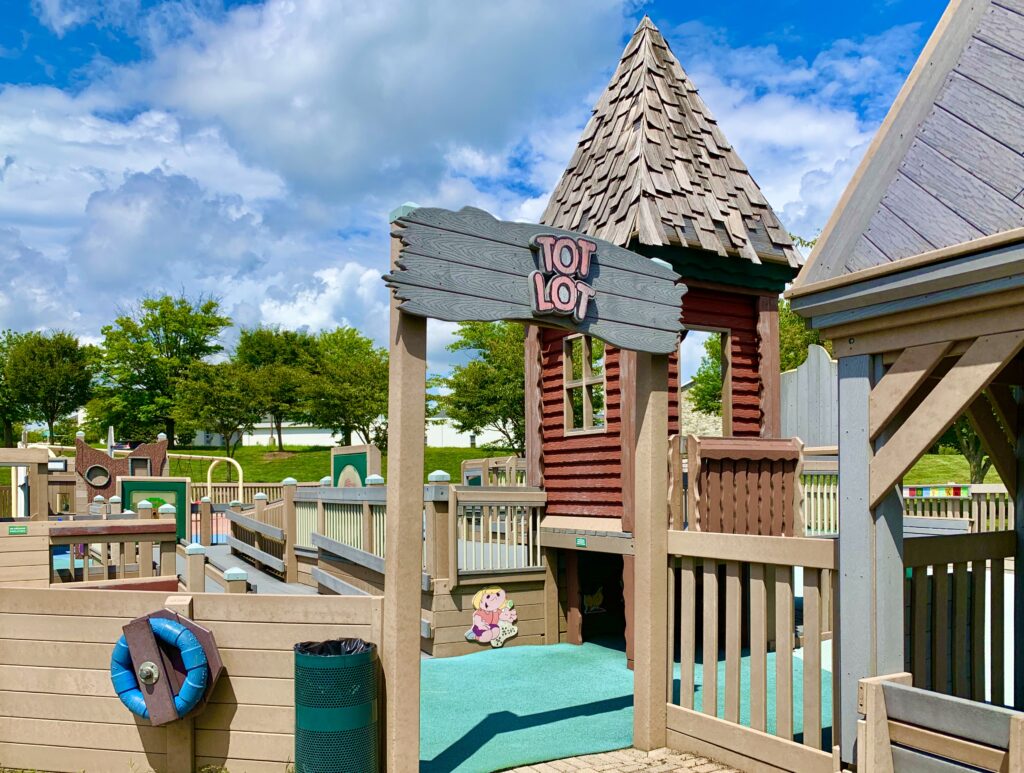 Be sure to check out the adorable murals drawn by kids throughout the playground.
Manor Church Community Park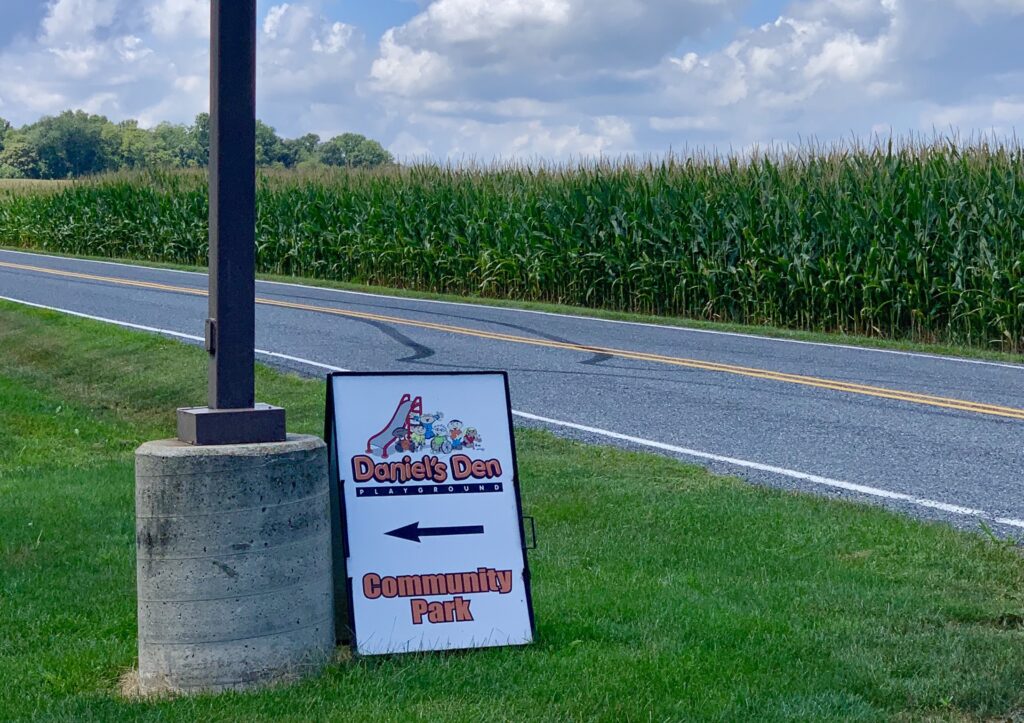 To find Manor Church Community Park, follow Central Manor Road south from the small town of Mountville. Manor Church will be on your right, but watch for a small sign for the community park before the church. Then, turn onto Manor Church Road, and then drive behind the church in order to reach the playground parking lot.
Daniel's Den Playground Pavilion
A pavilion is located beside the playground and includes round picnic tables. The pavilion provides some extra shade on the playground during hot, sunny days.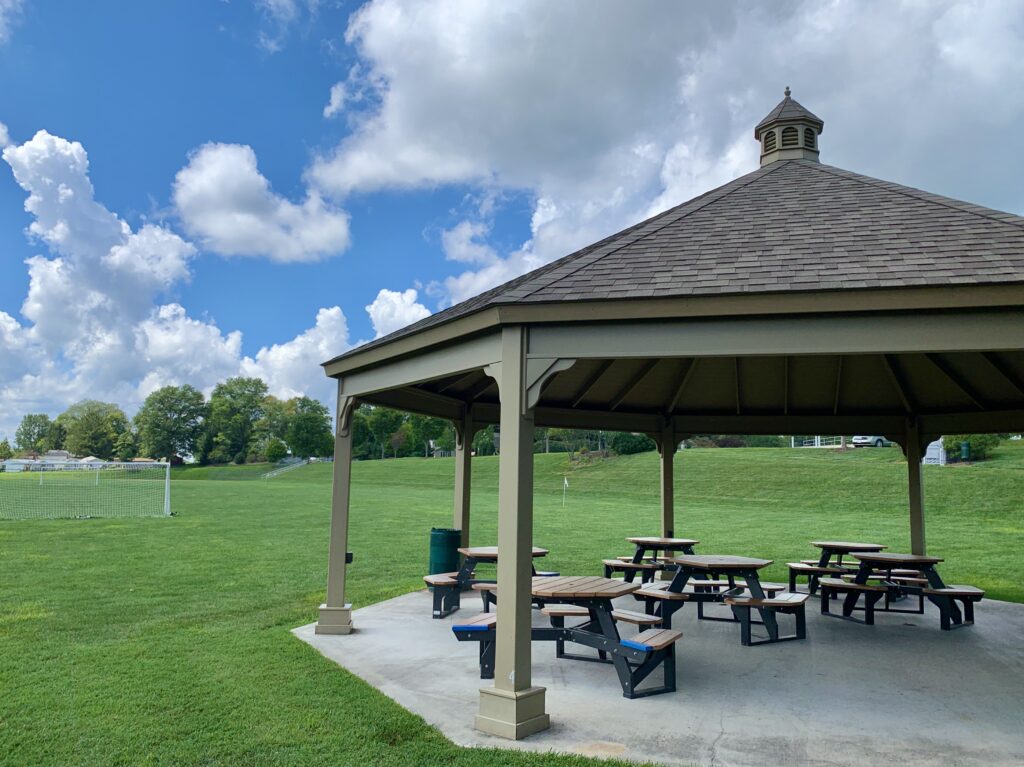 Kid-Friendly Lancaster
If you're visiting Lancaster or you're a local, there are plenty of fun places to visit in the Lancaster area. Be sure to check out Cherry Crest Adventure Farm, Tiny Town, and Dutch Wonderland. Looking for even more to do in Lancaster? Check out this post of 20 Things to do with Kids near Lancaster, PA.
Playgrounds in Pennsylvania
Looking for other amazing playgrounds in Pennsylvania? Check out Limerick Community Park and Kid's Castle.