There are tons of amazing parks near Pennsylvania that are fun to visit as the weather becomes warmer. This post covers some real gems of parks in Pennsylvania, some have playgrounds and some do not. Check out this list of some parks to visit near Pennsylvania to get outdoors and enjoy the weather.
Parks with Playgrounds Near Me
Amazing parks with playgrounds are sometimes difficult to find. Hopefully you can find some parks with playgrounds near you! While not all of these parks have playgrounds, they each have their own unique features that can make for a fun trip to a park near you!
Adams Ricci Park – Enola, PA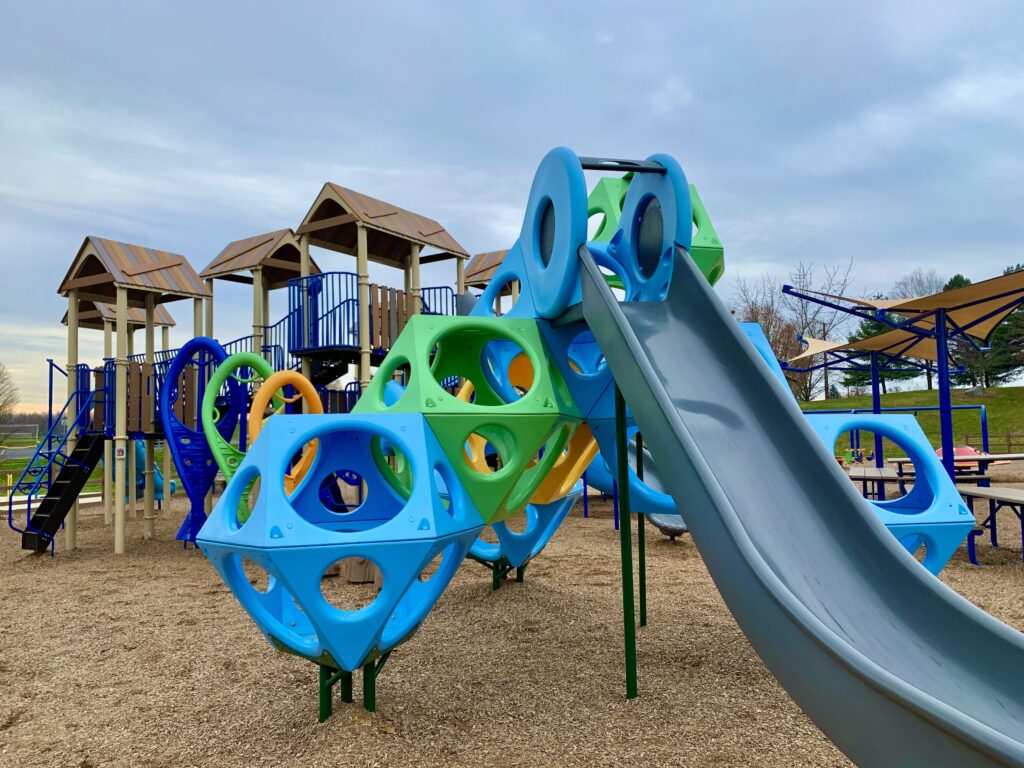 Adams Ricci Park is located near Harrisburg in Enola, Pennsylvania. It features a new playground called Panther Station. There are also pavilions, sports fields, and much more. Find out more information about Adams Ricci Park.
Amos Herr Park – Landisville, PA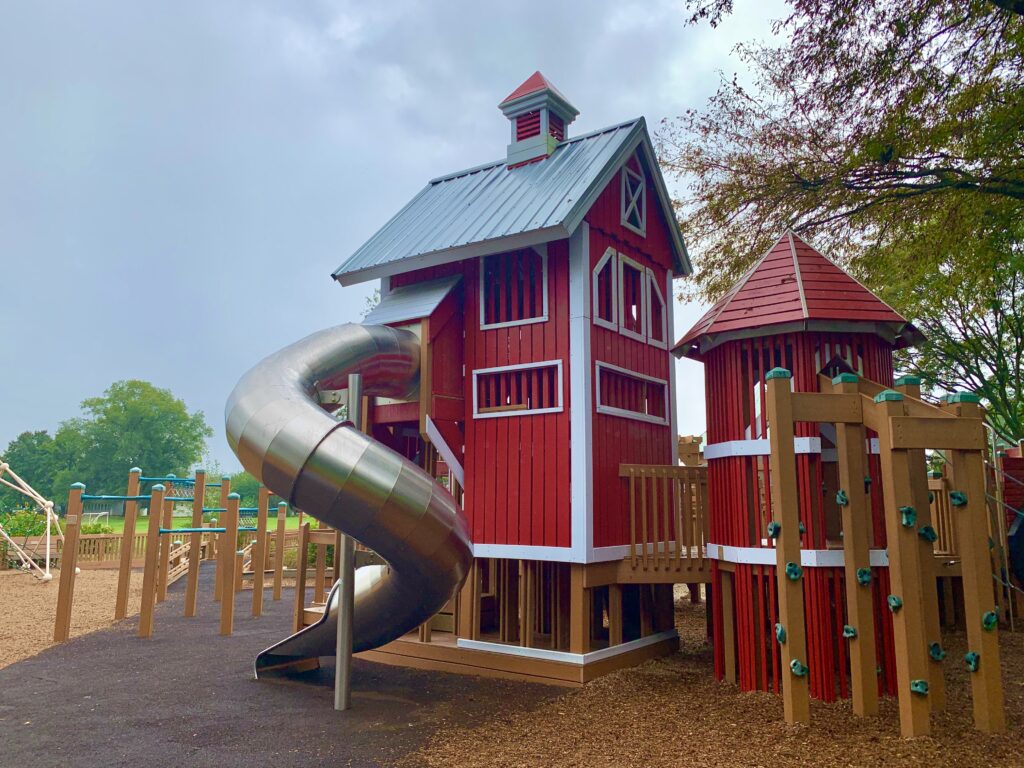 Amos Herr Dream Park is a nice park with a playground near Lancaster, Pennsylvania. The theme for the playground is a farm, and the entrance to the playground is a short covered bridge you can walk through. There are plenty of slides, climbing structures, and even a zipline! Find out more about Amos Herr Dream Park here.
Lions Pride Park – Chalfont, PA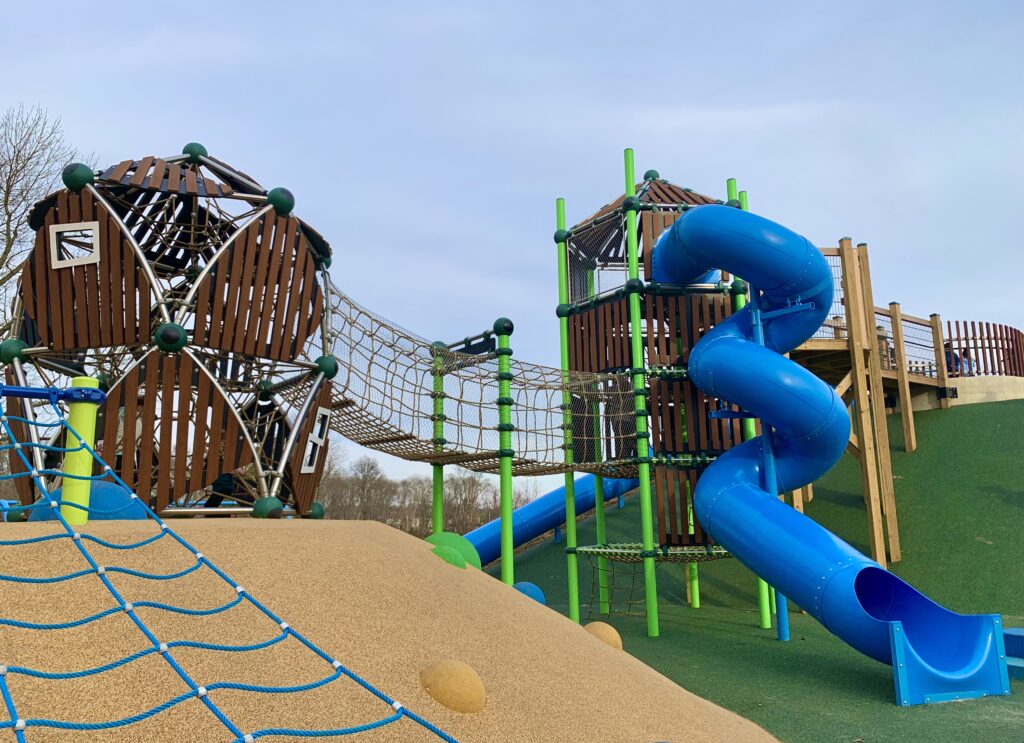 Lions Pride Park is located in Chalfont, PA. The park has a brand new playground, and a centralized area called The Grove. It features lot of picnic tables, hammocks, and more. This playground near Philadelphia, PA is unique and has many places for kids to climb and slide. Find out more about Lions Pride Park here.
Swatara State Park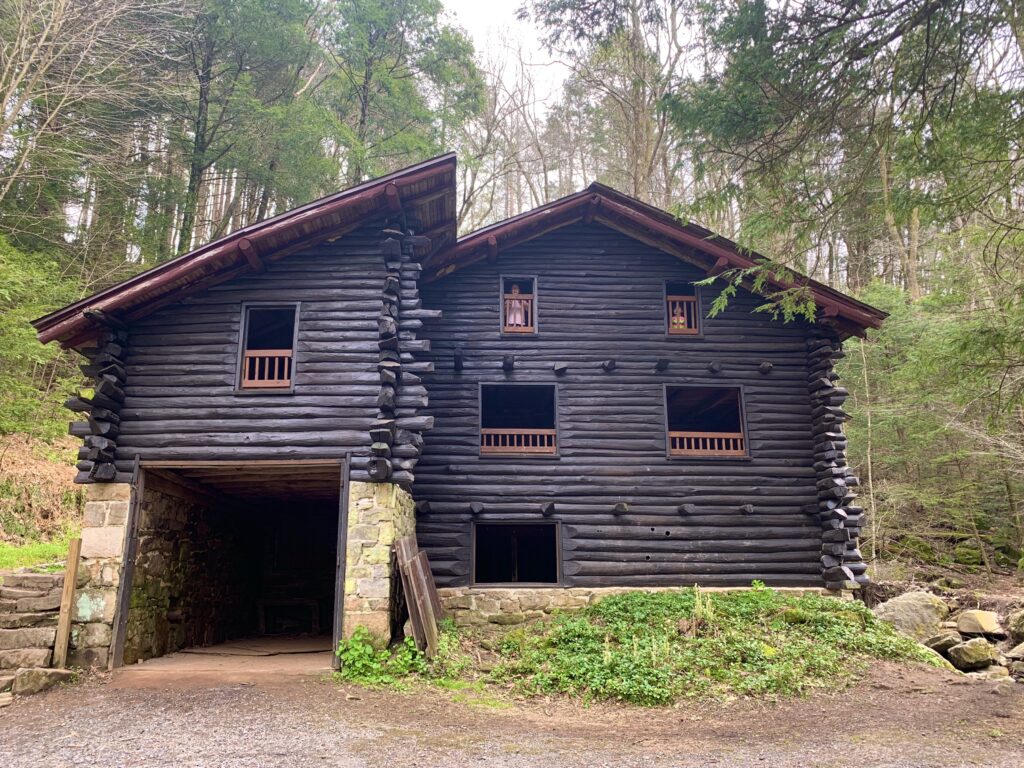 While this state park doesn't have a playground, there are plenty of fun things to experience in this park near Harrisburg, PA. The hiking trails are gravel, so you're able to bike on them. There's a 3-mile round trip walk / hike to a cabin and waterfall, which is the gem of this park. Find out more about how to get to the cabin and waterfall by visiting this page about Swatara State Park.
Cousler Park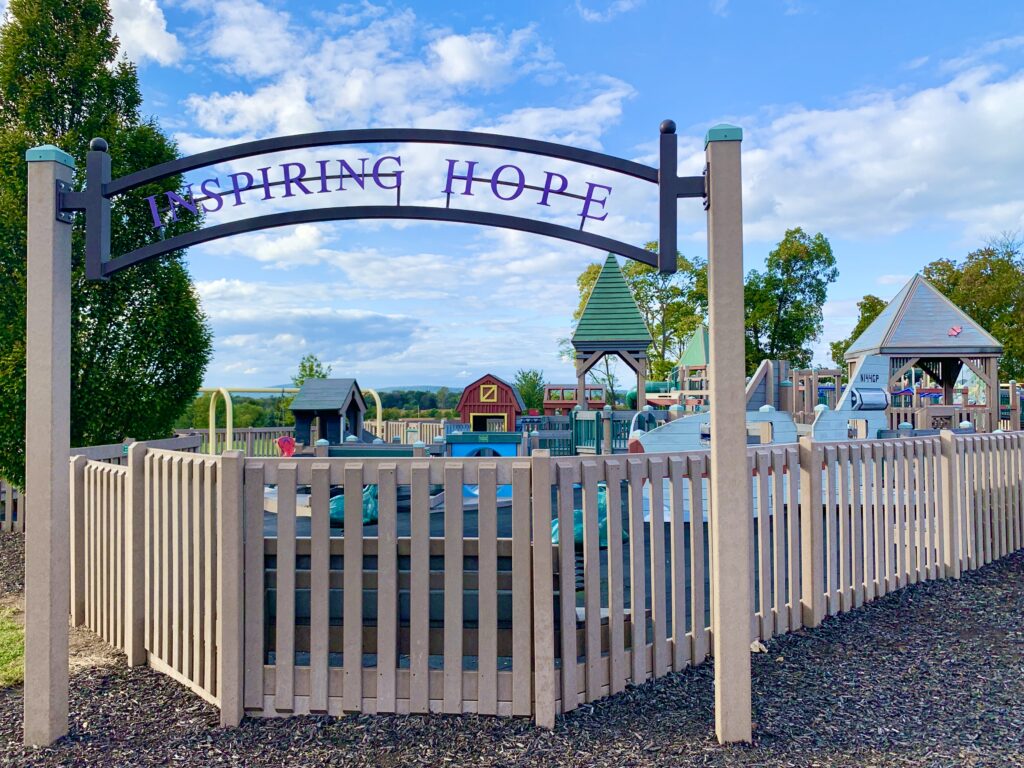 This big park with playground near York, Pennsylvania has expansive land, which equates to long, flat, and paved walking trails. There's also a big playground that has areas for toddlers and big kids. It's called Inspiring Hope playground. Check out more information about Cousler Park near York, Pennsylvania.
Rapho Township Park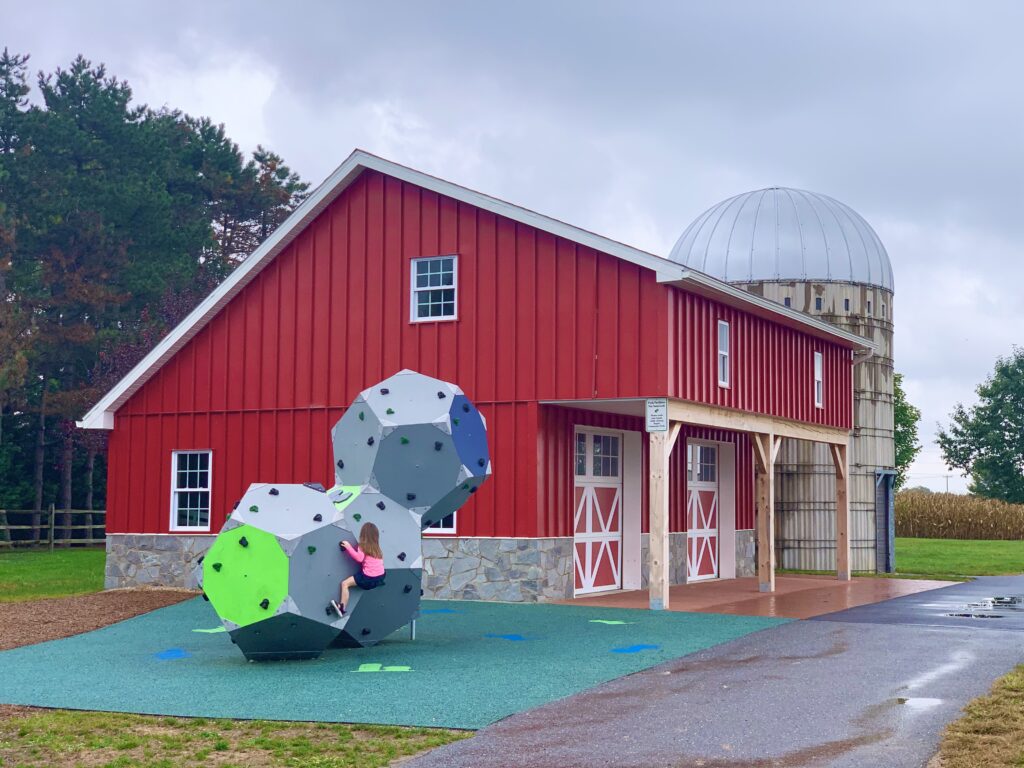 Rapho Township Park near Mount Joy, Pennsylvania has many different play structures, some of which are pretty unique. This cool park with playground areas also has the longest zipline in the area! Check out more information about Rapho Township Park here.
Nay Aug Park – Scranton, PA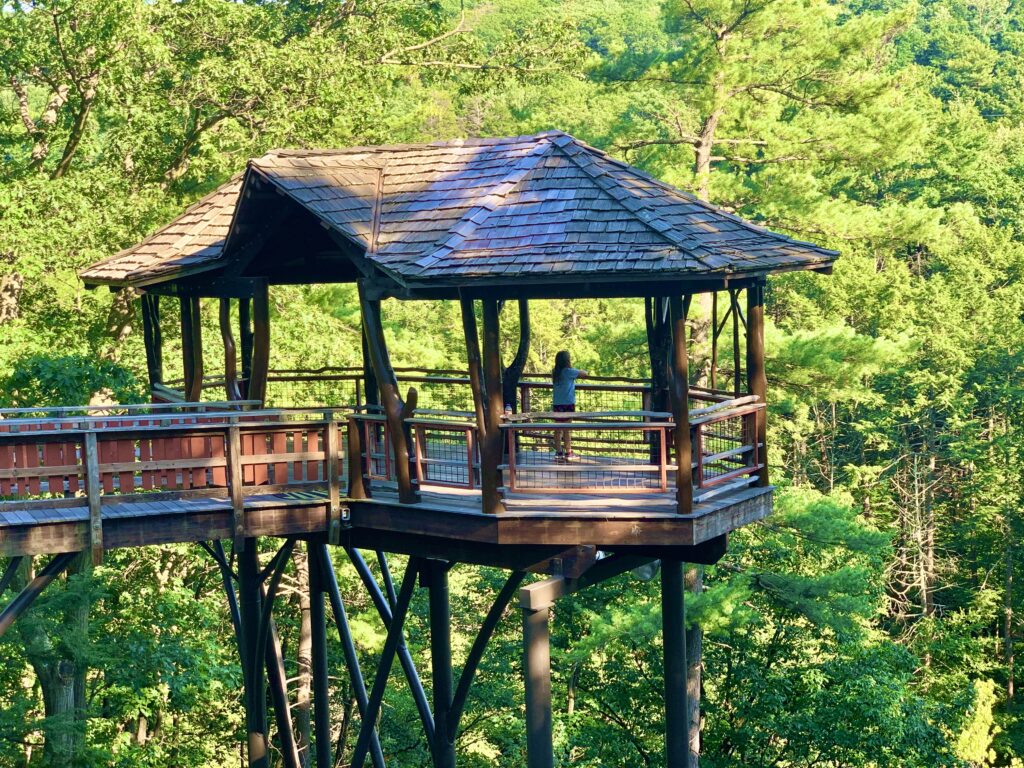 Not only does Nay Aug Park in Scranton, Pennsylvania have a playground, it also has a treehouse! Go way above the gorge below and view the park's waterfall. Then, walk town the road a bit to the large playground. There's also a path near the playground that features a large bridge, and views of the gorge. Find out more information about Nay Aug Park in Scranton, PA here.
Ricketts Glen State Park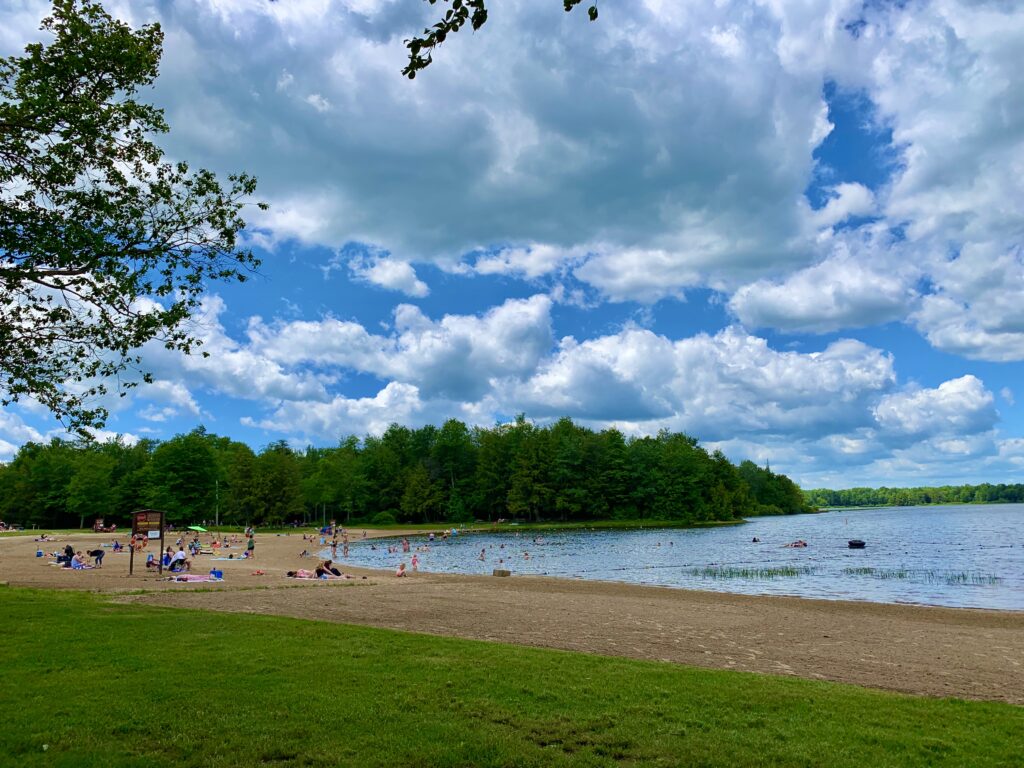 Ricketts Glen State Park is north of Bloomsburg, PA and west of Wilkes-Barre, PA. It is nature's playground with over a dozen waterfalls to view and many beautiful areas to explore. The hike to see the waterfalls is quite long, over 4 miles, so it may be best for older kids can handle a long hike with many steps and hills.
After the hike, relax at this beach on Lake Jean, which is also within Rickets Glen State Park. Ricketts Glen closes their trails in the winter, but as the summer gets closer, find out more about Ricketts Glen State Park here.
Sweet Arrow Lake County Park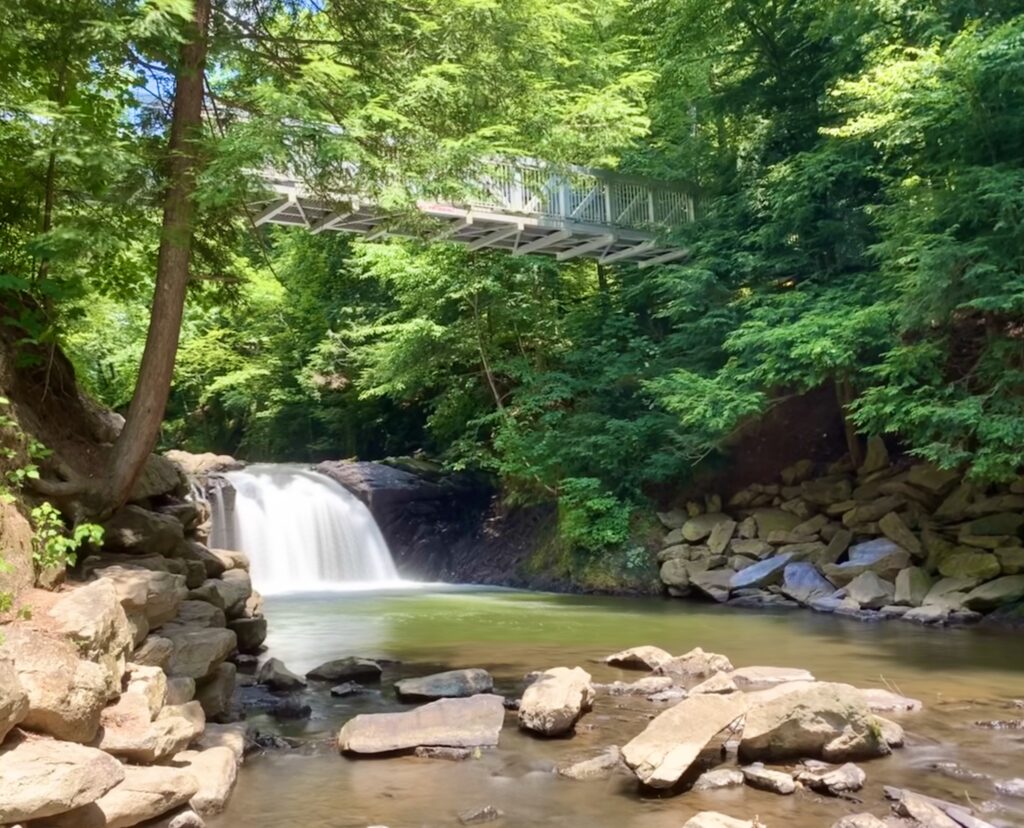 Sweet Arrow Lake County Park near Pine Grove, PA has a lot of offer. It has a decent-sized playground, boat rentals in the summer, and an easy hike to view a beautiful waterfall. Check out more information about Sweet Arrow Lake here.
Pine Grove Furnace State Park – Gardners, PA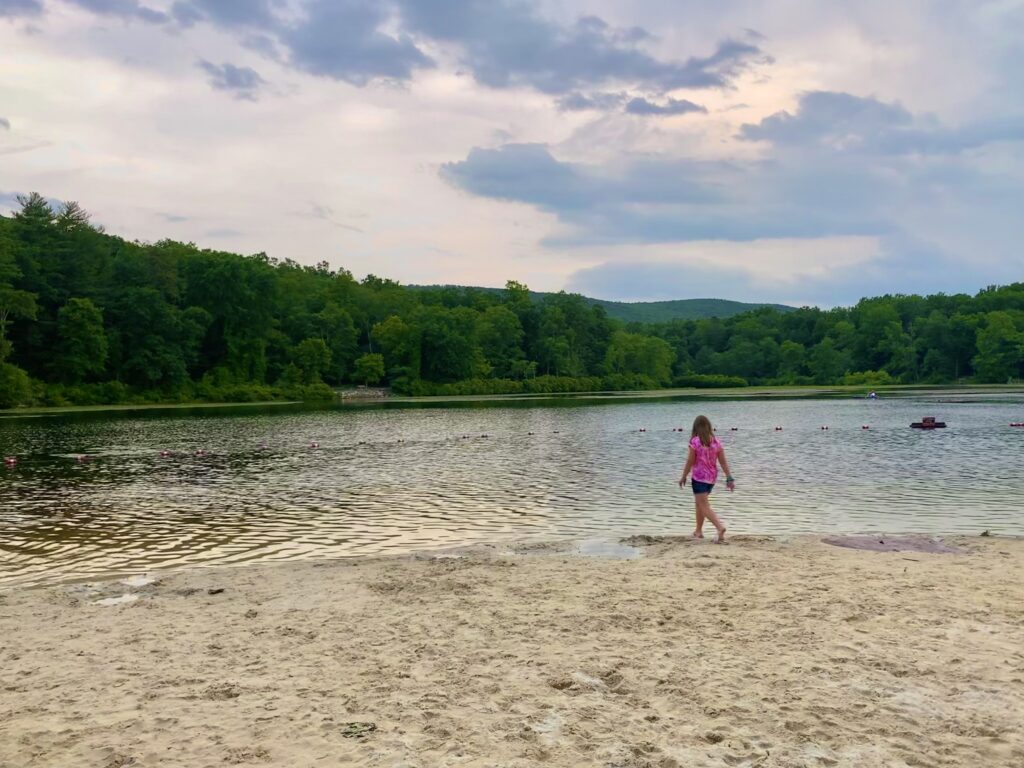 Pine Grove Furnace State Park is known for it's two lakes with beaches, Fuller Lake and Laurel Lake. There's also a hiking trail to an overlook called Pole Steeple. With sand swimming beaches and many picnic tables, this is a summer destination for many in the area.
Trough Creek State Park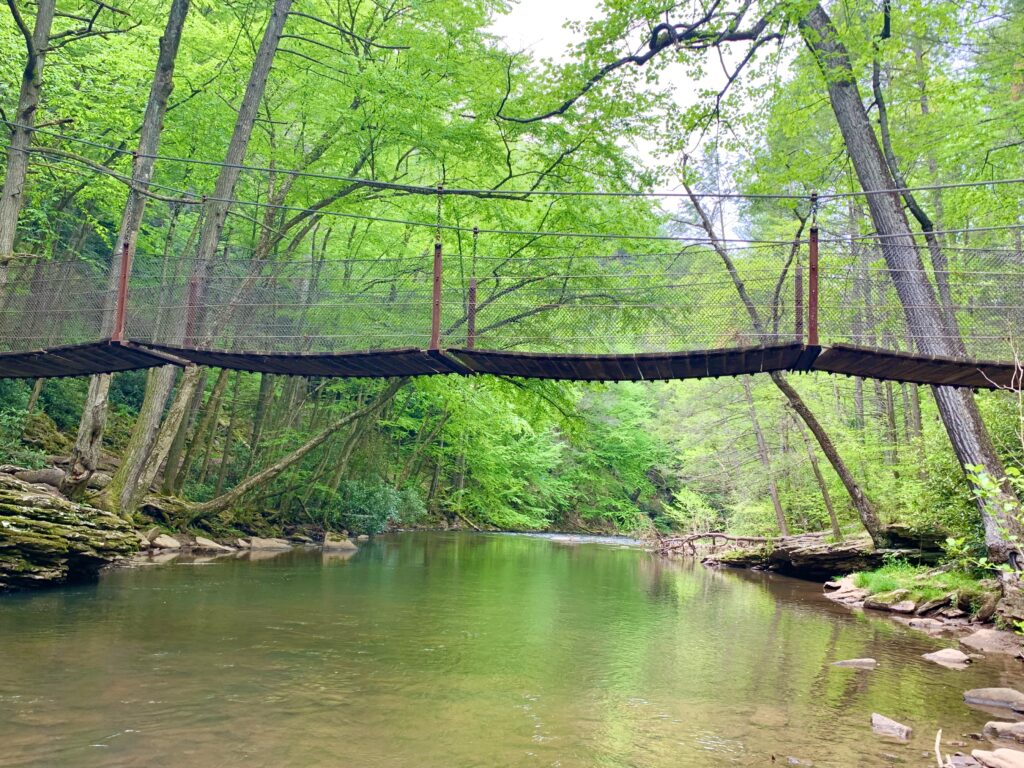 There isn't a playground at Trough Creek State Park, but there's plenty of fun things to do in this natural playground. Take a walk across the swinging bridge, view the balanced rock, or explore the ice mine. This park is located near State College, PA and Raystown Lake. It's a great day trip in the summer!
Parks Near Me (You)
Enjoy these parks near Pennsylvania and be sure to follow all local and state rules and regulations, especially during 2021!