There are many outdoor water parks in Pennsylvania and in the surrounding states. Check out these 12 outdoor water parks near Pennsylvania that are worth a visit this summer!
Have a splashin' good time this summer!
Hersheypark's Boardwalk
Hersheypark's outdoor water park is called the Boardwalk. It's located within Hersheypark. Access to the Boardwalk is included with your Hersheypark ticket.
The Boardwalk consists of many different areas, including a giant water play structure with multiple slides, a wave pool, water coaster, tube slides, a mat racer, and much more.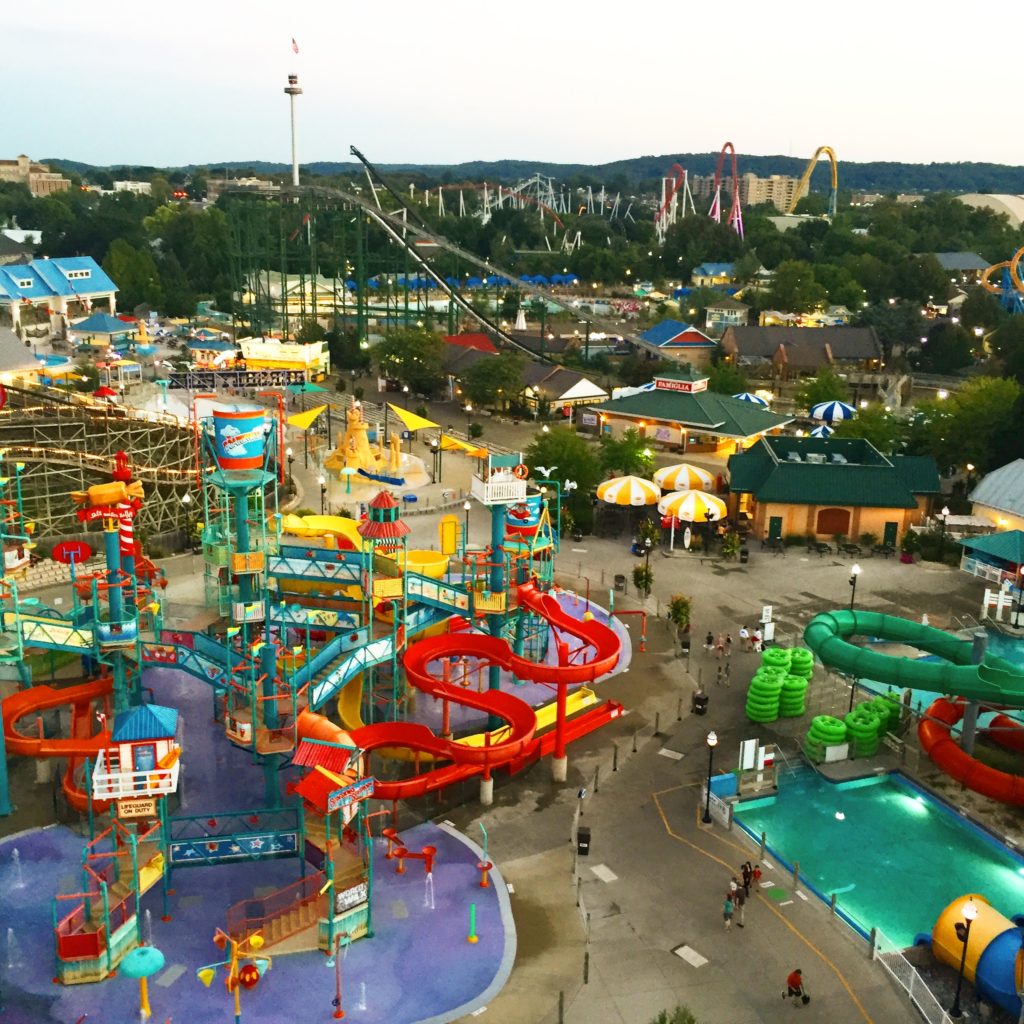 Hersheypark's Boardwalk also includes miniature versions of a wave pool and slides structure for small children.
Dutch Wonderland's Duke's Lagoon
Dutch Wonderland's outdoor water park is called Duke's Lagoon. This water park is inside Dutch Wonderland, so a ticket for Dutch Wonderland allows you access to this water park. Dutch Wonderland is located in Lancaster, Pennsylvania.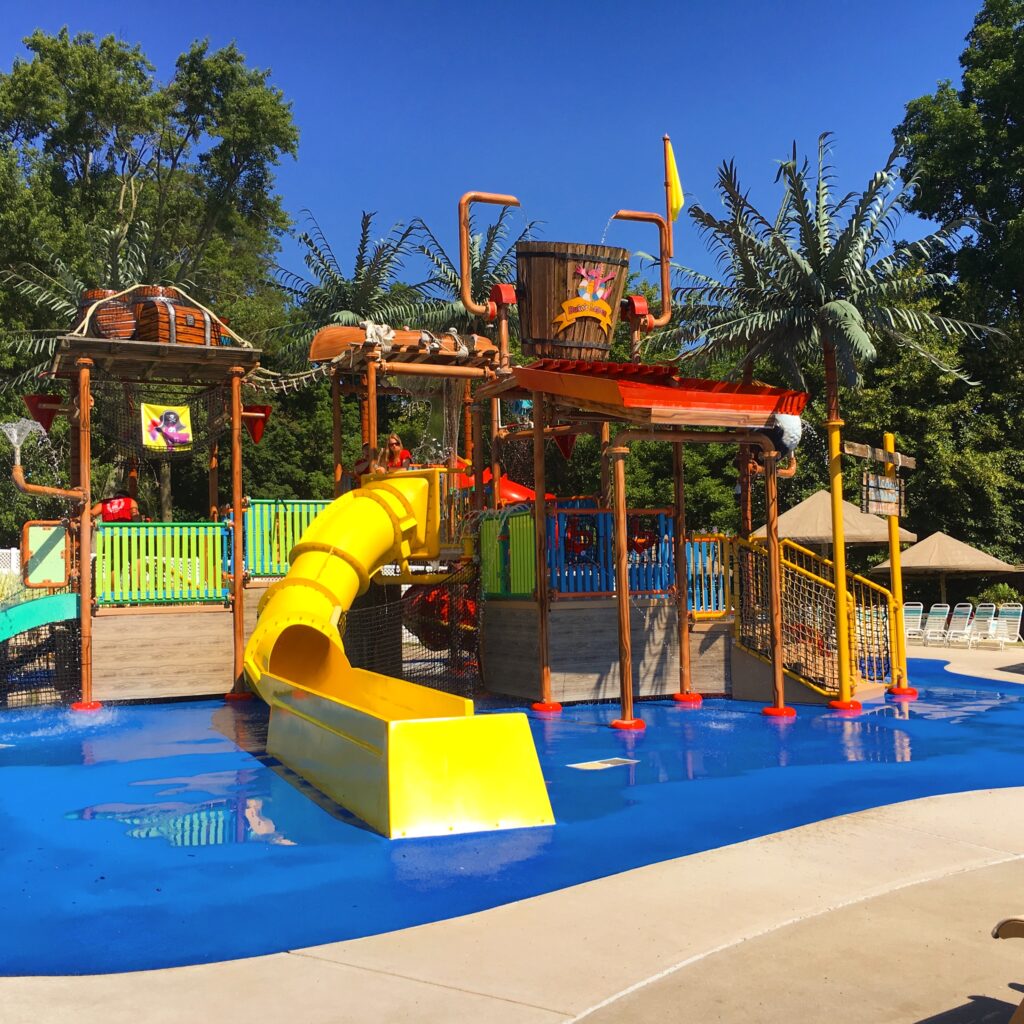 There isn't a pool or any deep standing water at Duke's Lagoon. There's a small slide structure, two large water slides, and a sprayground.
Dorney Park – Wildwater Kingdom
Dorney Park in Allentown is home to Wildwater Kingdom. This water park is attached to Dorney Park, and a ticket to Dorney Park will get you into the water park.
Wildwater Kingdom features a wave pool, splash pad for kids, speed slides, raft slides, a mat racer, and more.
Chambersburg Aquatics Center
While Chambersburg Aquatics Center may be labeled as a community pool, it has two water slides, a lazy river, and a water play structure. This puts it in the water park category in my opinion. There's even a rock wall at the water's edge, which is a unique feature.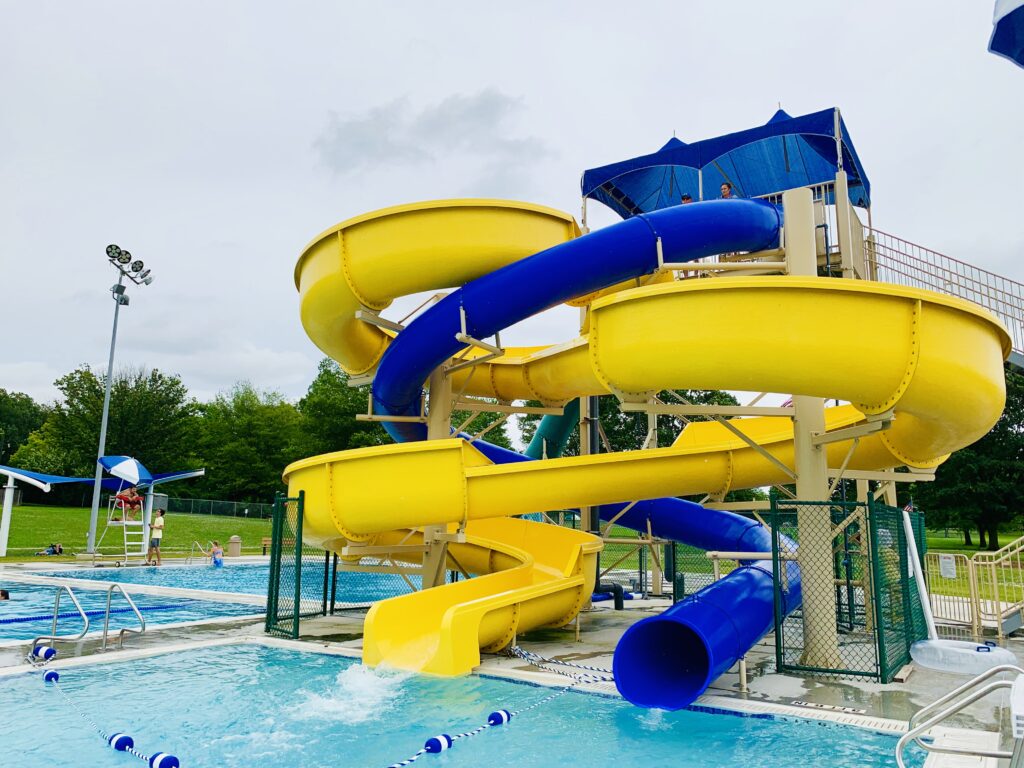 Camelbeach
Camelbeach is located in the Poconos, in Tannersville, Pennsylvania. It opens a bit later in the season, this year on Friday, June 17th, 2022. This outdoor water park features many tube slides, water play structures, a lazy river, and a wave pool.
A convenient place to stay near Camelbeach is Camelback Mountain Resort, however staying at the resort does not grant access to Camelbeach. Staying at the resort includes access to Aquatopia, an indoor water park.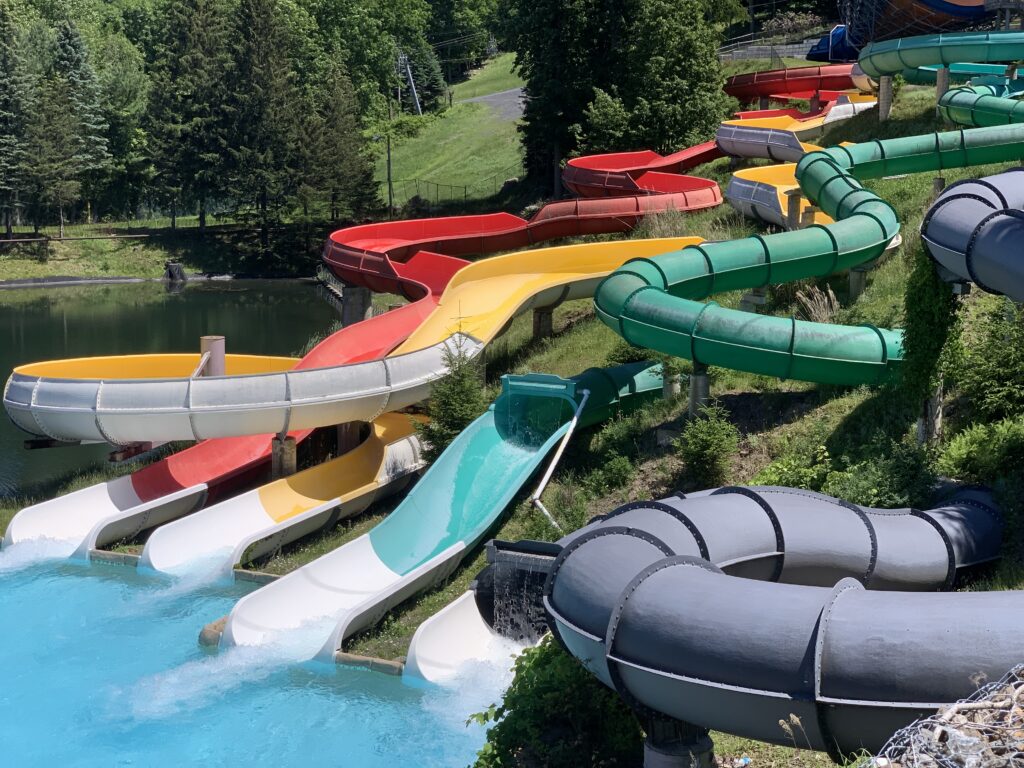 DelGrosso's Laguna Splash
DelGrosso's Laguna Splash debuted in 2016. It's an addition to an already existing water park at DelGrosso's amusement park. The addition included a wave pool, lazy river with interactive elements, and a water play area.
Already existing in the park was a large slide structure and a shallow water play area. Cabanas line the edge of the wave pool, and there's also shade umbrellas.
DelGrosso's amusement park is located in Tipton, Pennsylvania.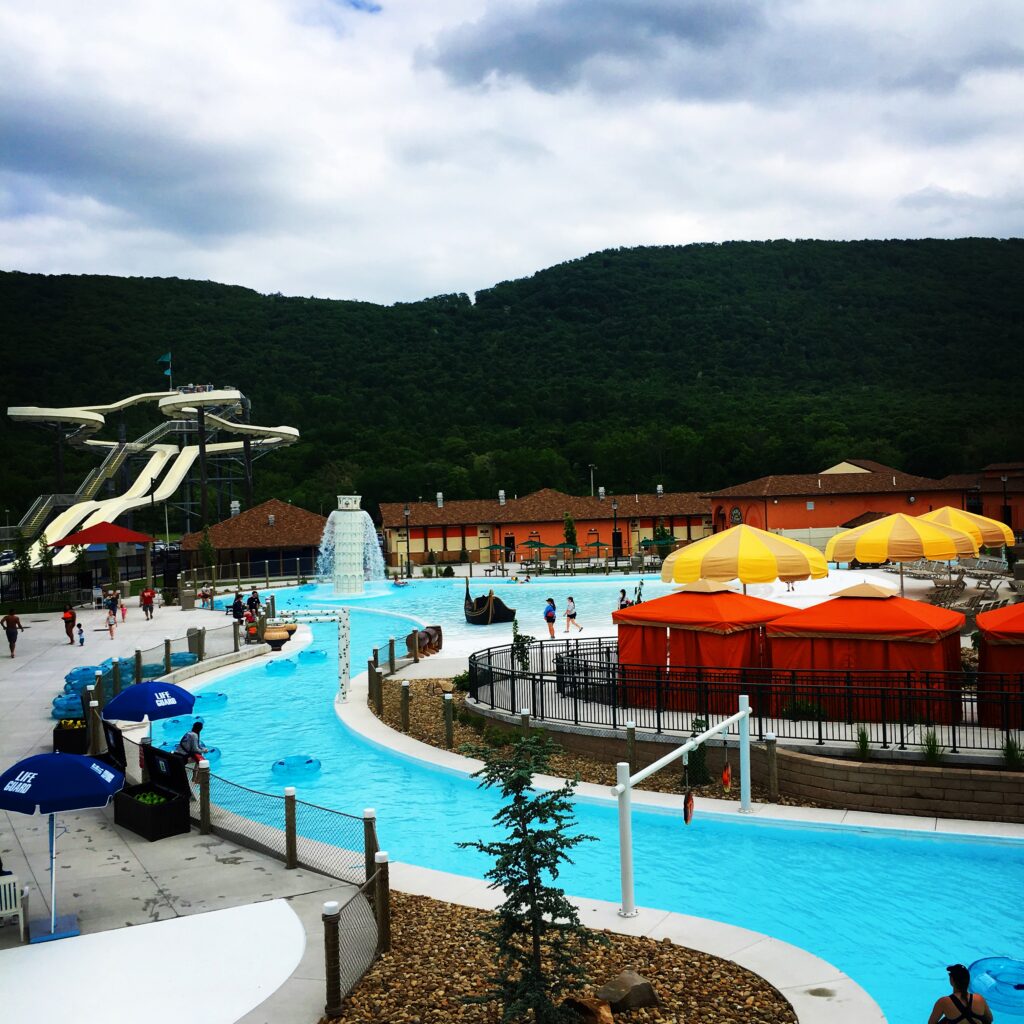 Sesame Place
Sesame Place in Langhorne, PA is a Sesame Street-themed amusement park that has water rides mixed in among the dry rides. There's a kid-size wave pool, water slides, and a lazy river.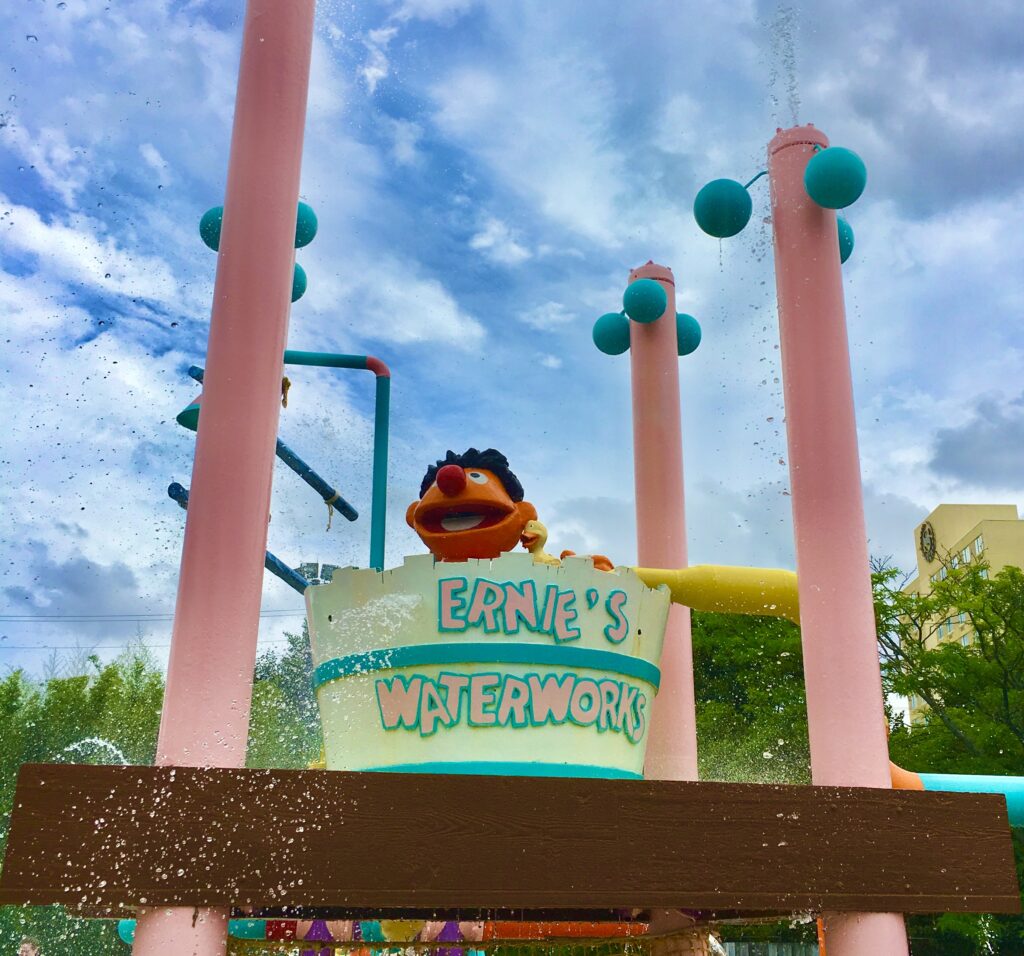 Waldameer Water World
Waldameer Water World in Erie, Pennsylvania includes many slides and a Kidz Zone with eight slides and splash area featuring 30 interactive water jets. There's also a giant wave pool, relaxing pool, lazy river, bowl slide, and a family water complex with 103 different water elements.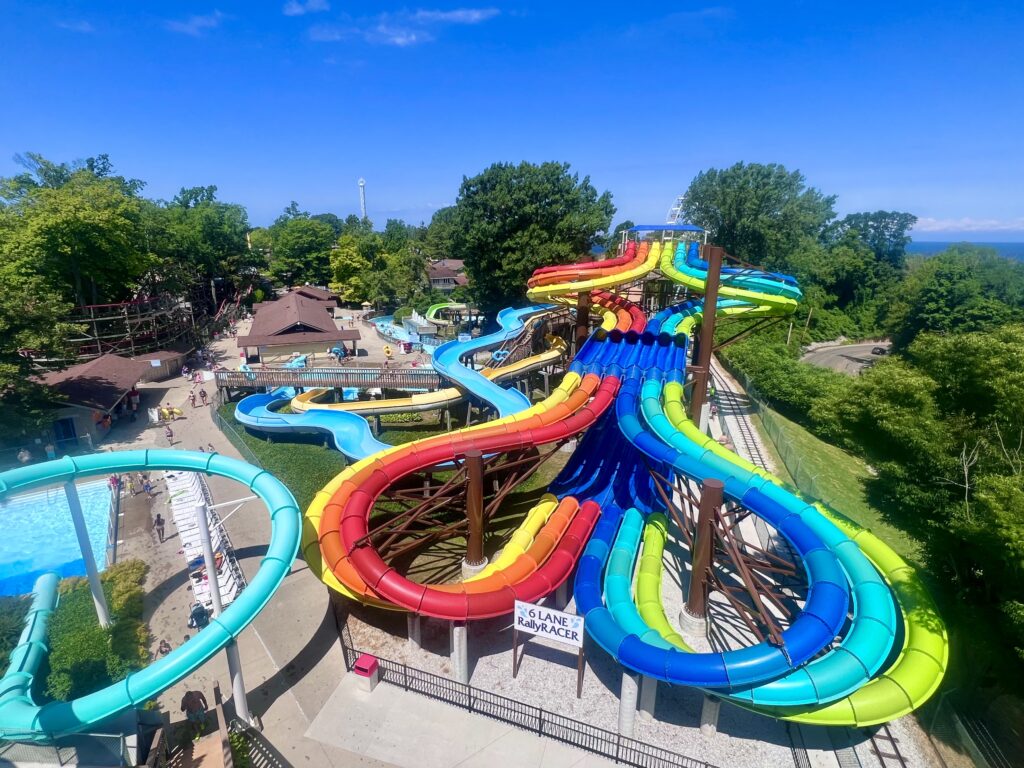 Sandcastle Water Park
Sandcastle Water Park is located near Pittsburgh, Pennsylvania in West Homestead.
This water park features a wave pool, 15 water slides, two children's play areas and a lazy river. This water park is about 5 miles down the road from Kennywood amusement park.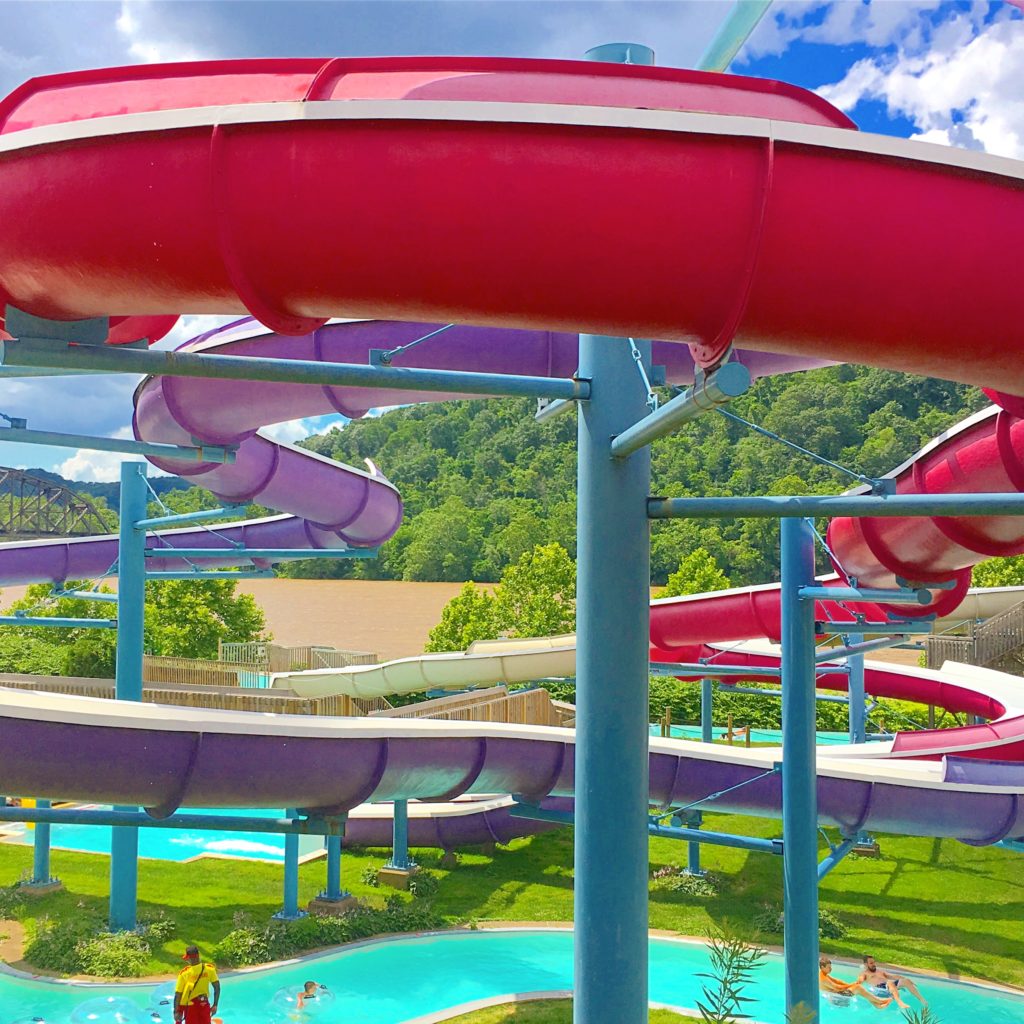 Idlewild's Soak Zone
Idlewild and Soak Zone is located in Ligonier, Pennsylvania. One ticket grants access to both the dry rides in Idlewild and the connected Soak Zone water park.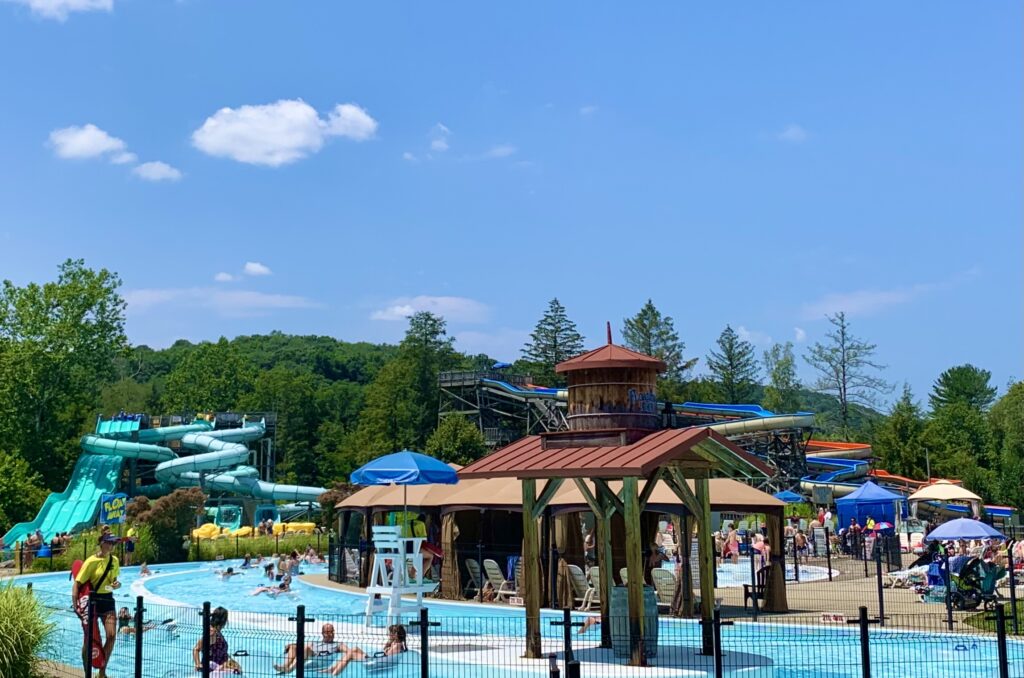 Soak Zone includes body slides, a mat racer, tube slides, a lazy river and a water play complex.
Outdoor Water Parks Nearby
While Pennsylvania is home to many amazing outdoor water parks, there are also some great ones not far from the Pennsylvania border. Here are a few options in nearby New Jersey and Virginia.
Diggerland
Diggerland added an outdoor water park, called the Water Main, to their line-up of construction themed rides within the last few years. In 2022, they are debuting a wave pool. Diggerland is located in West Berlin, NJ.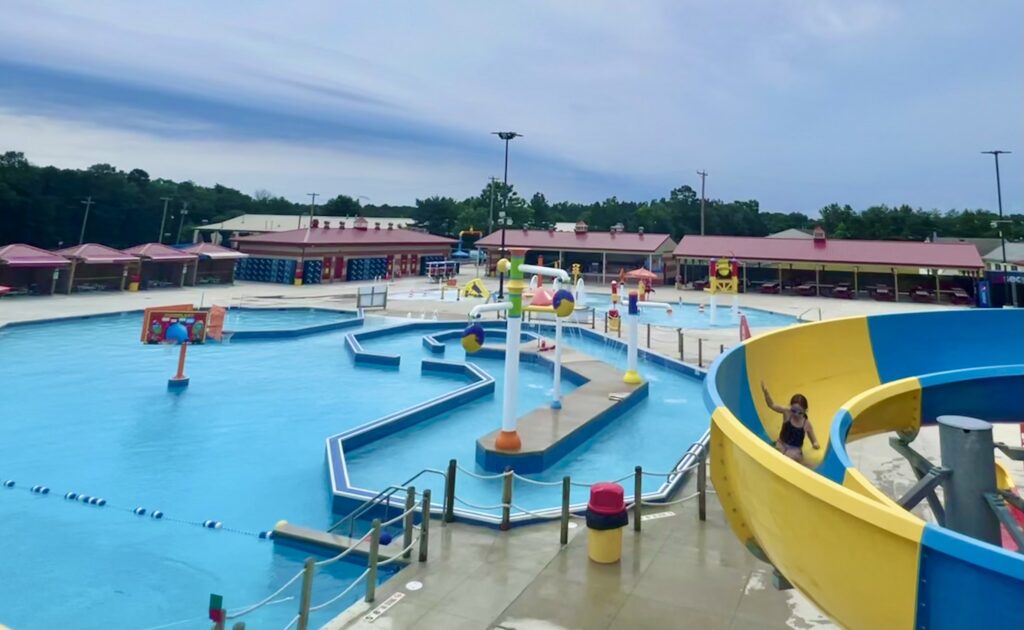 Maui Jack's
Maui Jack's water park is located next to Jellystone campground in Chincoteague Island, Virginia. It's a smaller outdoor water park. However, with the campground nearby and Assateague Island State Park, there are many other attractions to enjoy in this area.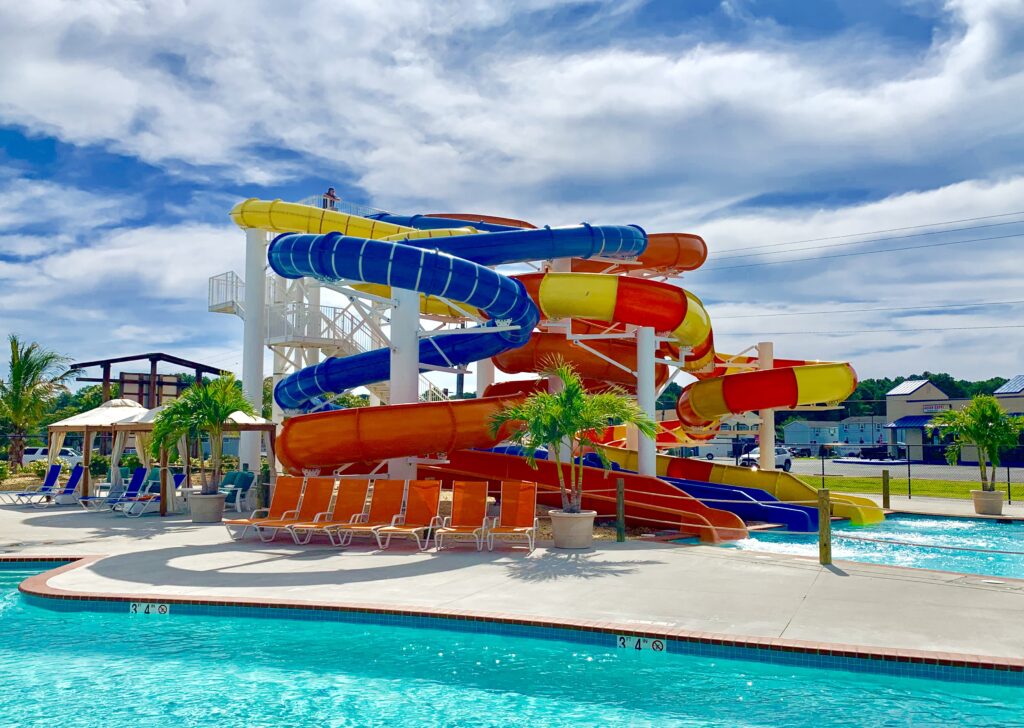 Looking for indoor water parks near Pennsylvania?
Check out this list of indoor water parks near Pennsylvania.