There are many amazing playgrounds near Baltimore, Maryland. Check out this list of fun playgrounds to visit both in the city of Baltimore and in the surrounding areas.
Federal Hill Park – Baltimore
Federal Hill Park is located at 300 Warren Ave in Baltimore, Maryland. The park is placed at the top of a hill that overlooks Baltimore's Inner Harbor. This gives the park beautiful views of the harbor. There's also plenty of open space to run around, as well as several play structures for kids.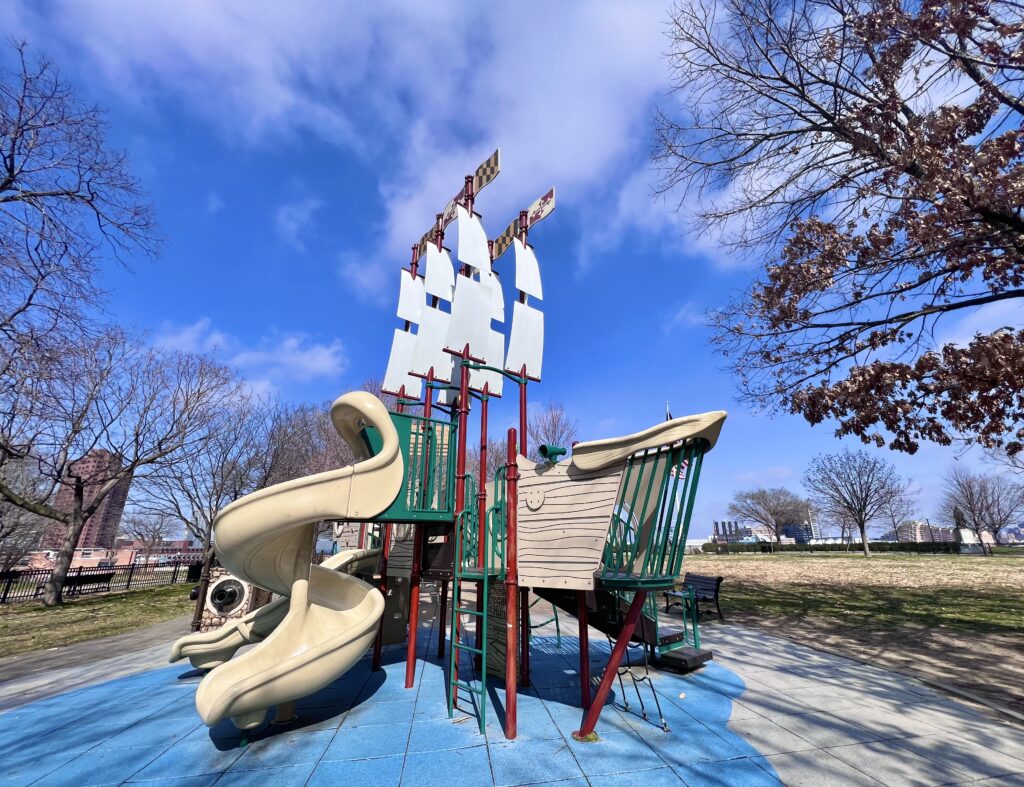 The playground is a nod to the history of the park. There's a fort play structure and a ship structure, as well as a small train play structure for younger children. This large area of the park is fenced in.
Rash Field Park – Baltimore
Rash Field Park is located beside Maryland Science Center right beside the inner harbor. There are two major towers on the playground, separated by a net bridge. There's also a long slide for exit.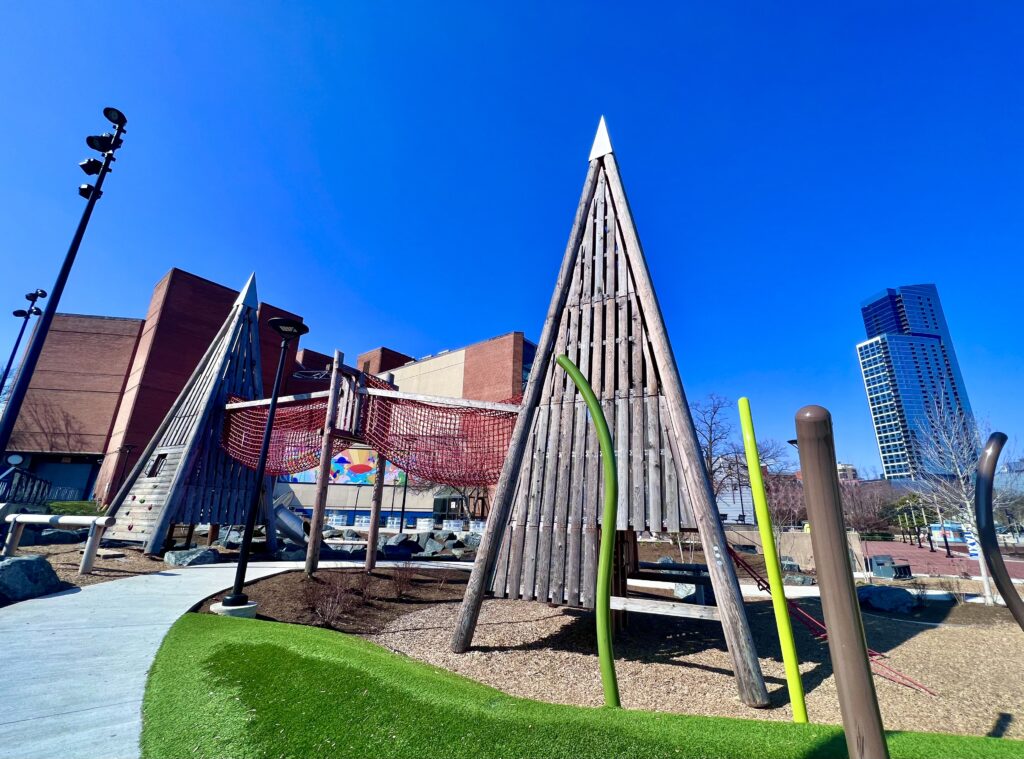 Other areas of Rash Field Park include a sand and natural play area, as well as a skate park.
Angel Park – Perry Hall
Angel Park is located at 9675 Honeygo Boulevard in Perry Hall, Maryland. This playground shares a parking lot with the Perry Hall branch of the Baltimore County Public Library, which is located next to the playgroud.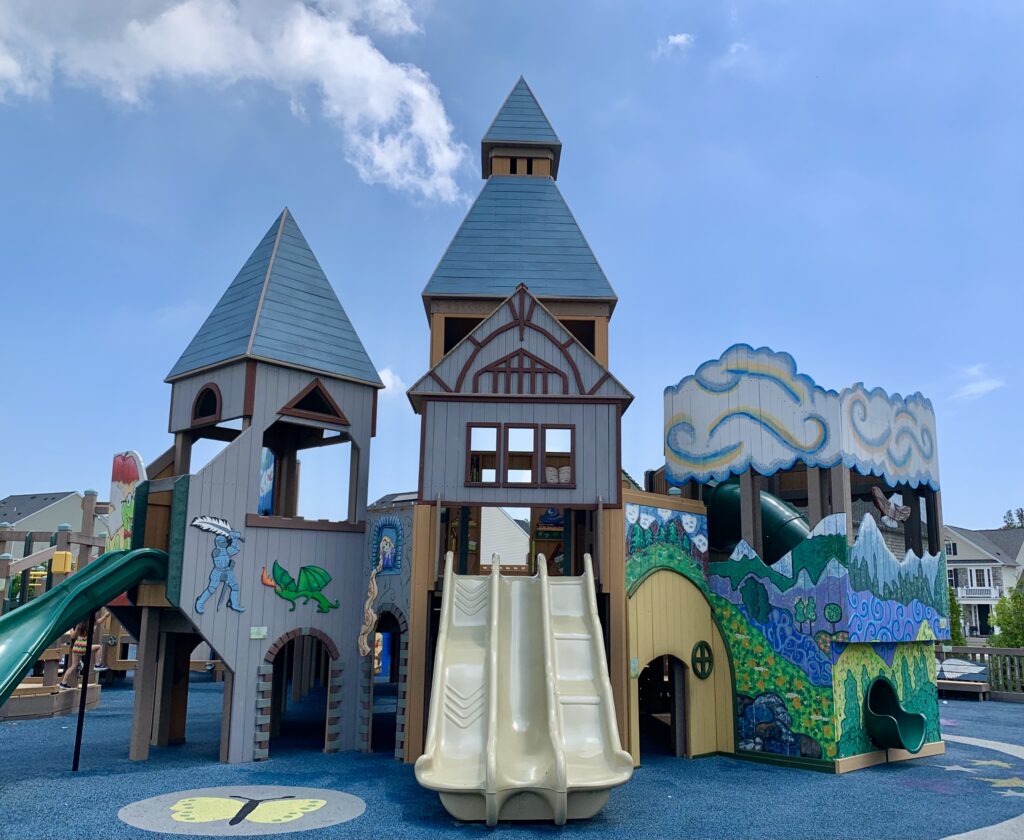 This park has a very large playground and a pavilion. There are two sections, one for young children and one for older children. The section for old children also includes a zip line.
Northwest Regional Park – Owings Mills
This new playground in Northwest Regional Park is themed for the Ravens football team. It's located in Owings Mills, There is an obstacle course with timer, major slide structure, and some smaller climbing equipment. This park is best for older children, as the obstacle course can be a challenge.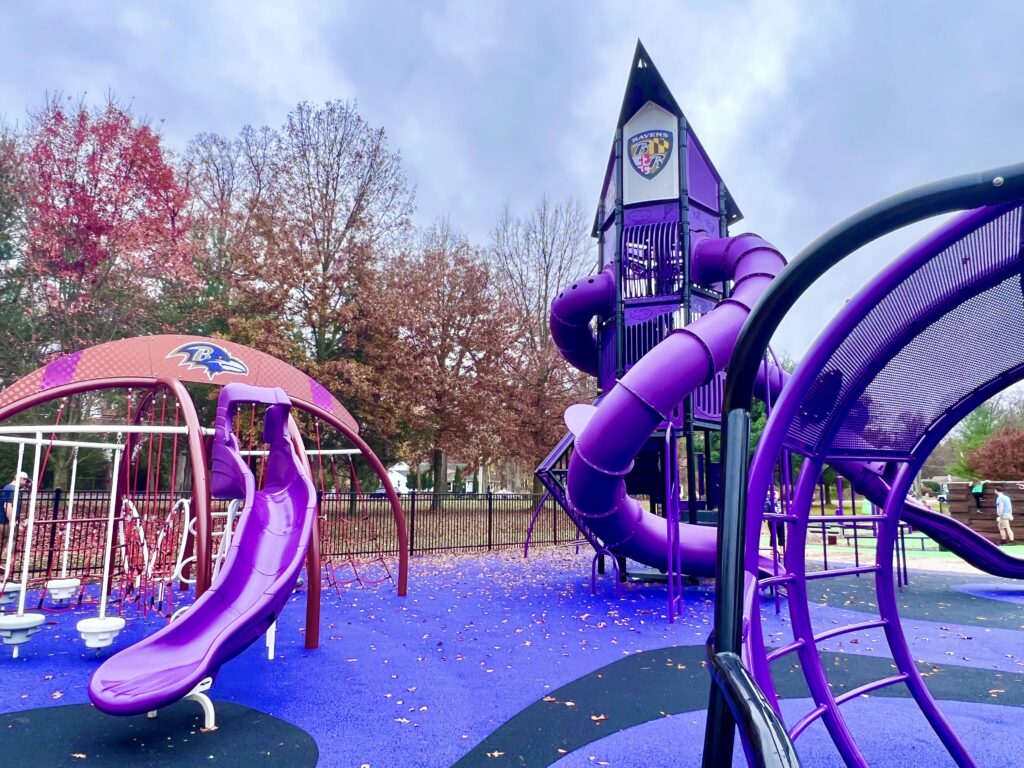 Bailey Park – Columbia
Bailey Park is located near The Mall at Columbia, in a suburb southwest of Baltimore city. The park is located by the Columbia lakefront. There's also a beautiful fountain during the warmer months and paved walking paths to enjoy.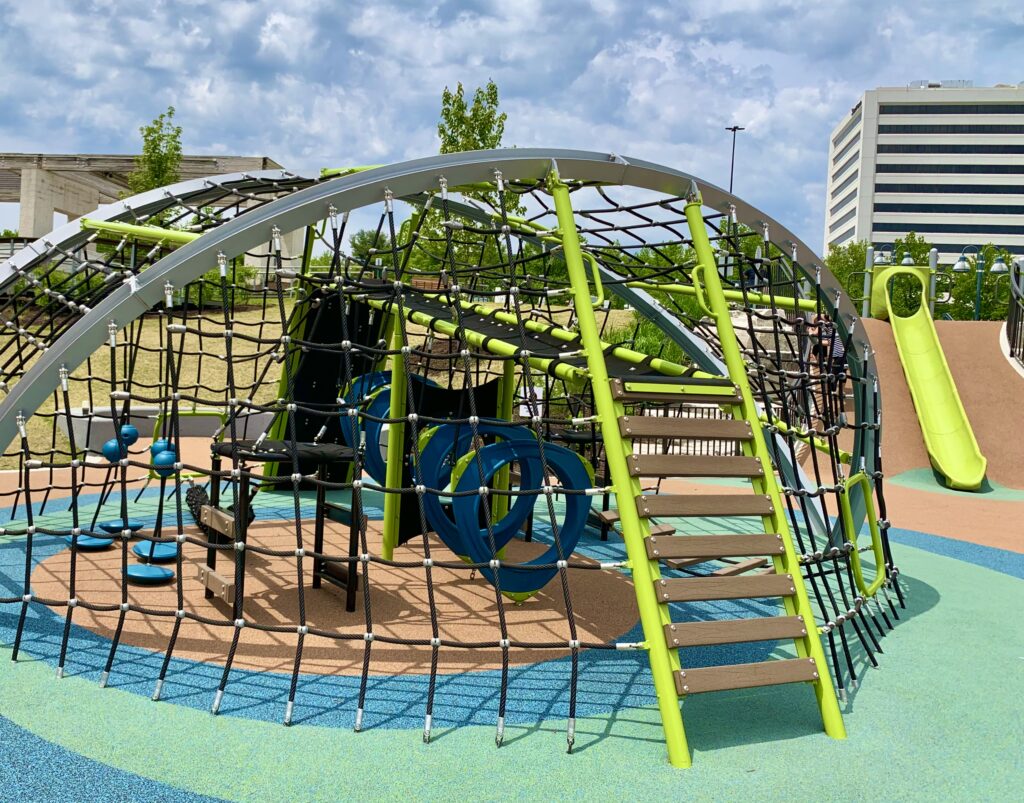 Blandair Regional Park – Columbia
Blandair Regional Park is another park located in the Baltimore suburb of Columbia. This park features multiple playgrounds and an obstacle course. One large playground area is called Laura's Place. It is one of the largest playgrounds in the area with many different sections to cater to different age groups.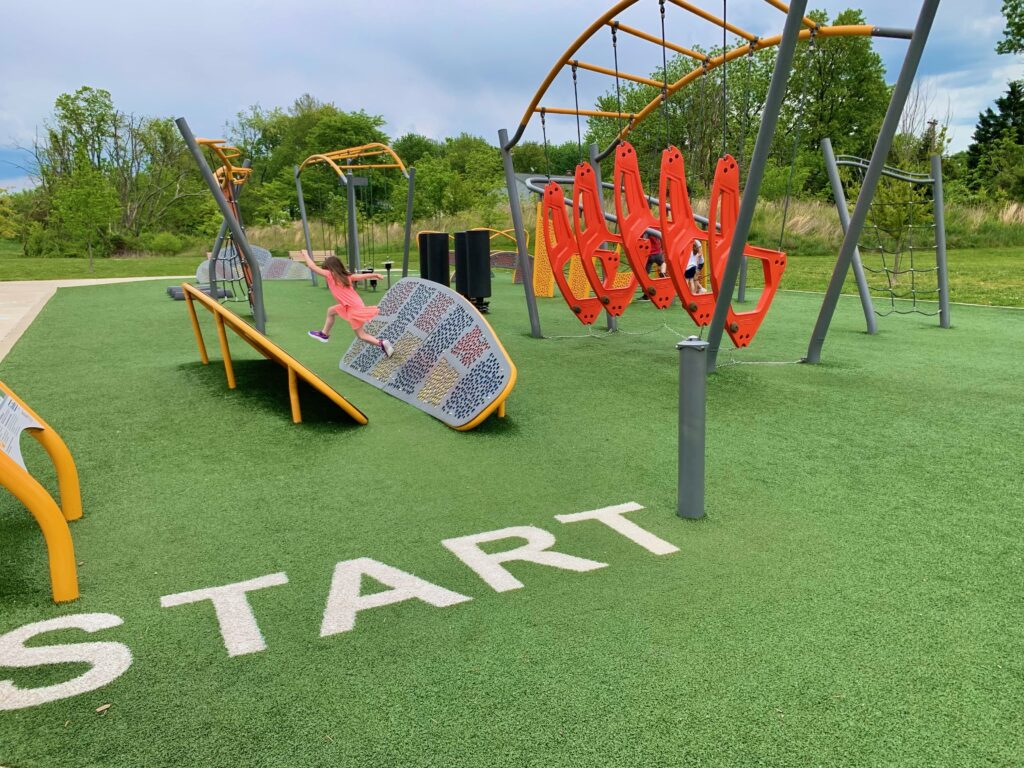 More Amazing Playgrounds Near Baltimore, Maryland
Here's a list of other awesome parks to visit in Maryland.
And another list of awesome parks in the Washington, DC area.