Disclaimer: While exploring free things to do in Pennsylvania with kids, caution must be used at all times as natural hazards exist in the wilderness.
There are tons of free things to do with kids in Pennsylvania! What makes this list even better is that it's family-friendly. Kids will enjoy most of these activities. Your wallet will enjoy not being drained, too!
Here's a list of 15 amazingly free things to do in Pennsylvania:
Visit the Cabin and Waterfall at Swatara State Park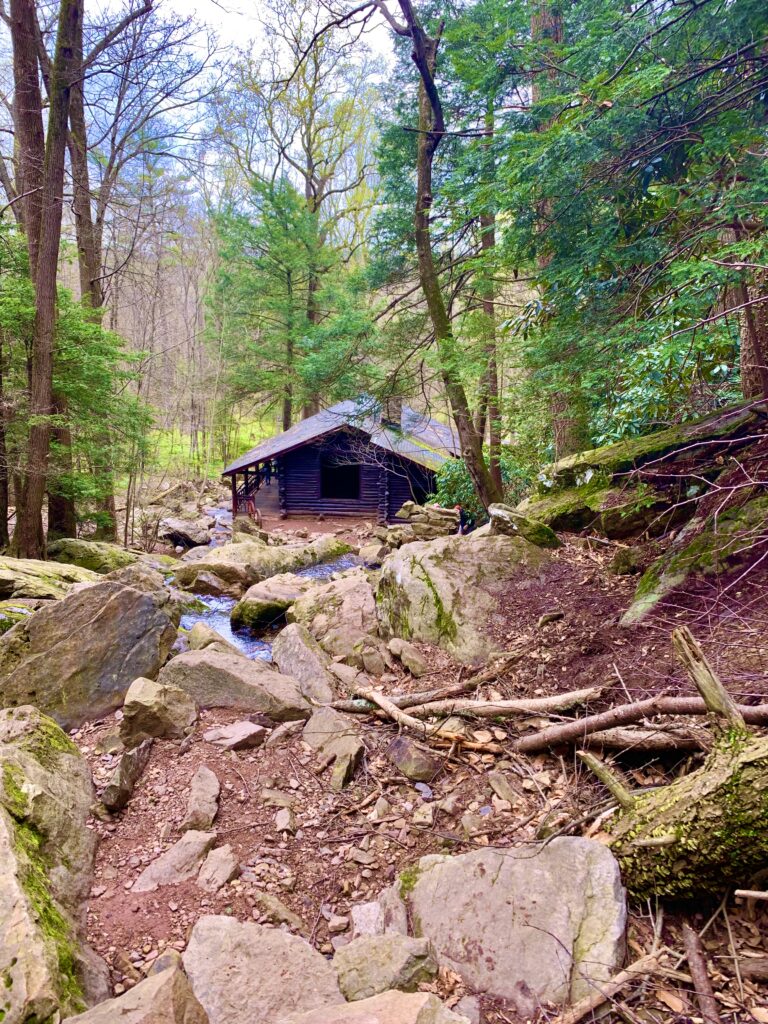 This cabin and waterfall is Swatara State Park's best keep secret! It's a secret because it's not even on the park map. Check out this post about Swatara State Park for detailed directions to this amazing cabin and waterfall.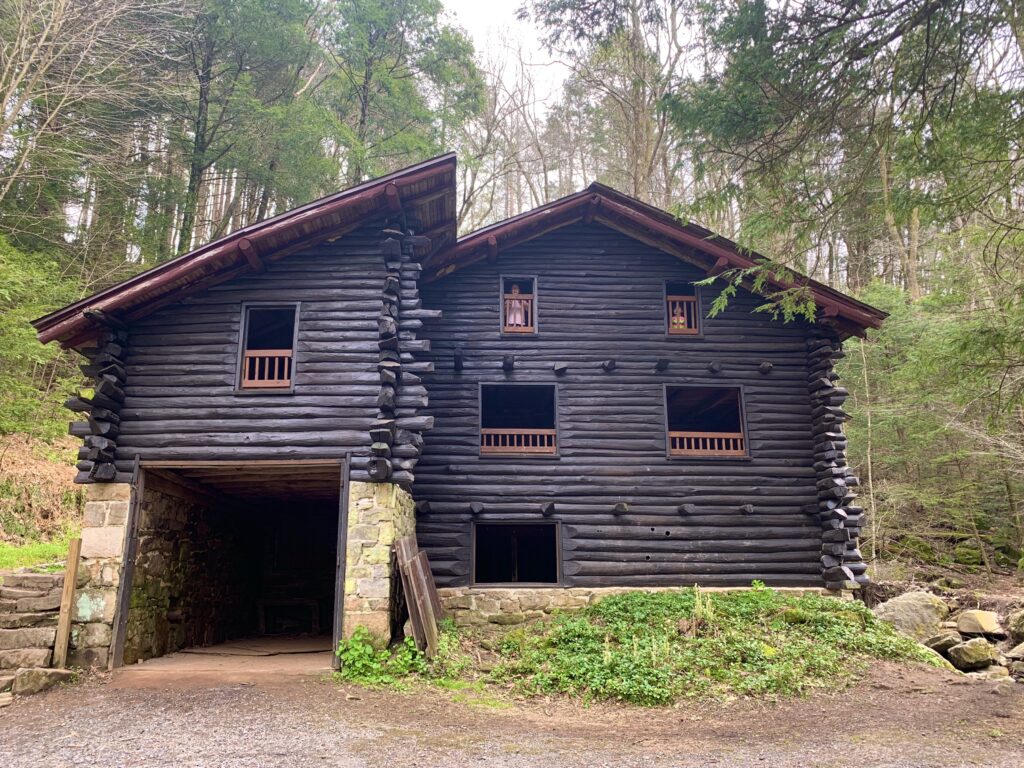 Once you reach this main attraction, either by walking or by bike, take a picnic lunch to eat inside the cabin while you gaze out the window at the waterfall.
Walk Across the Swinging Bridge at Trough Creek State Park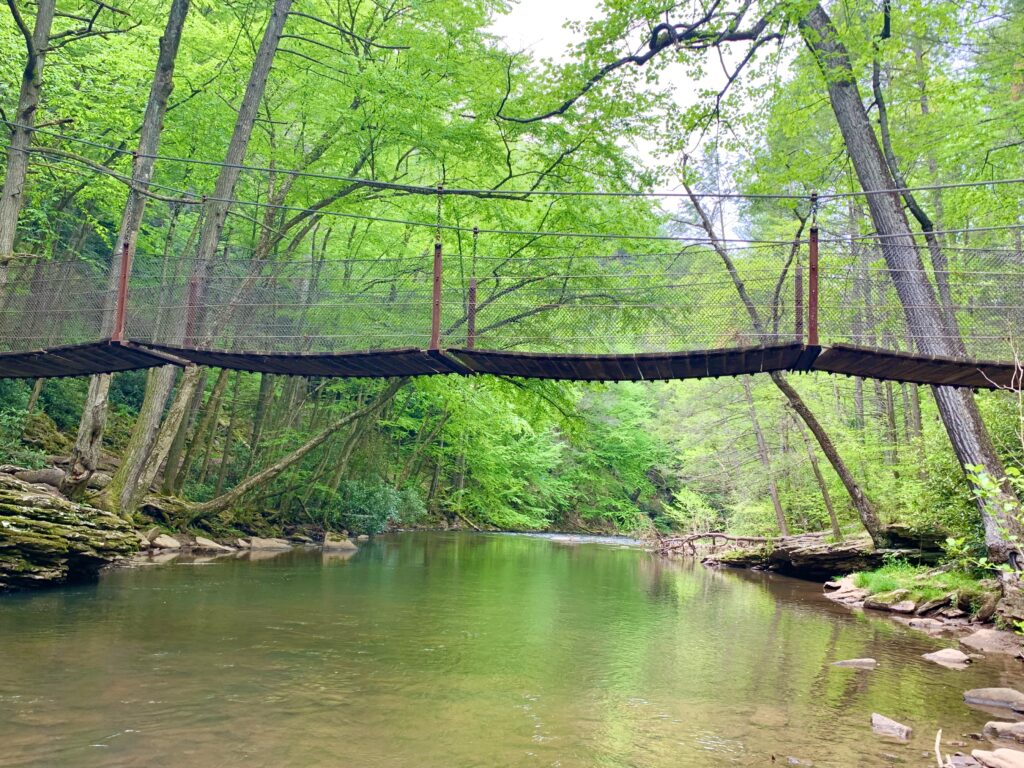 This swinging bridge at Trough Creek State Park is no joke. It really does swing. Many people walk across it very slowly, hanging to the rails. Others have no problems with the swaying. However, if you prefer to take the walk across the bridge, you'll enjoy the sights of the beautiful water fall at the other side.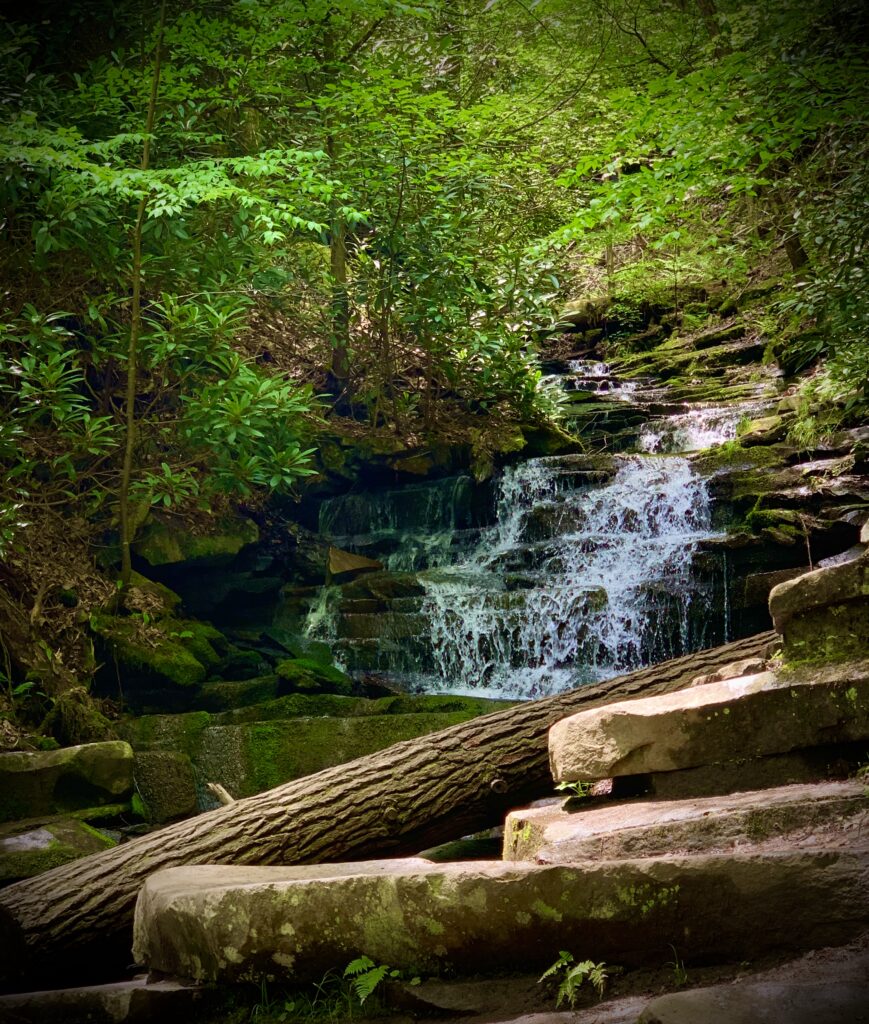 Find out more about Trough Creek State Park here.
Swim in Lake Jean at Ricketts Glen State Park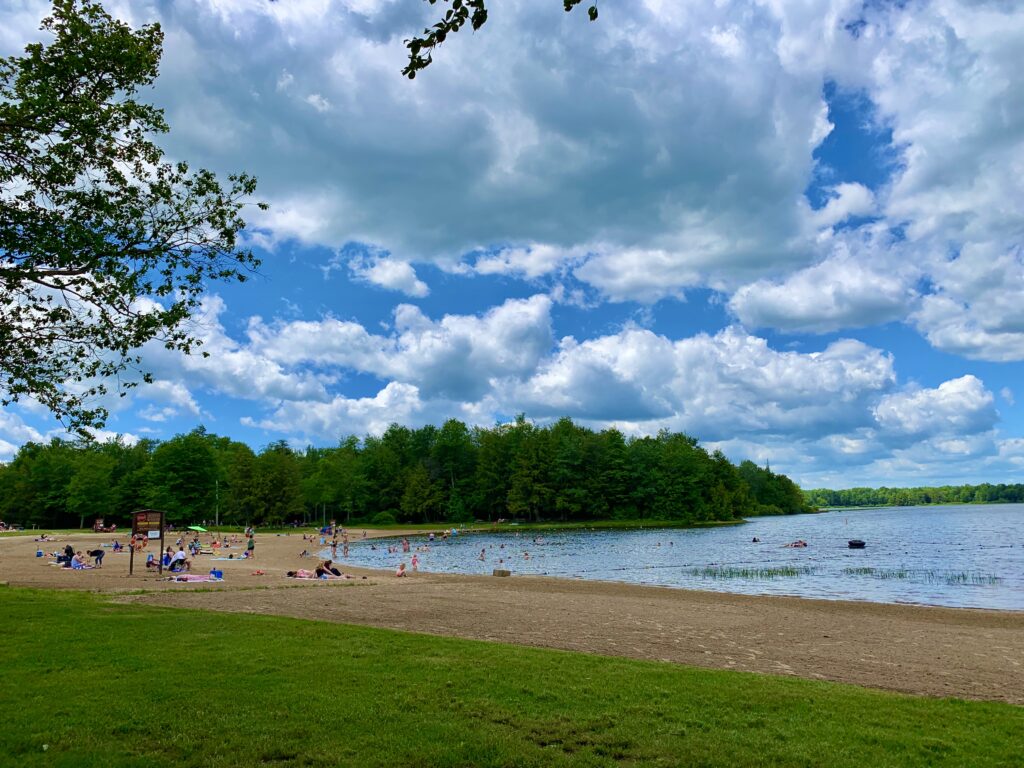 This state park is one of Pennsylvania's best. Ricketts Glen State Park is in north central Pennsylvania, a bit west of Wilkes-Barre. The park has a trail system that forms a loop where you can see over a dozen waterfalls on one hike. While this four-mile hike may be best for adults, everyone will enjoy the amazing swimming beach after the long hike.
Play in the Kid-size Village at Chambersburg Memorial Park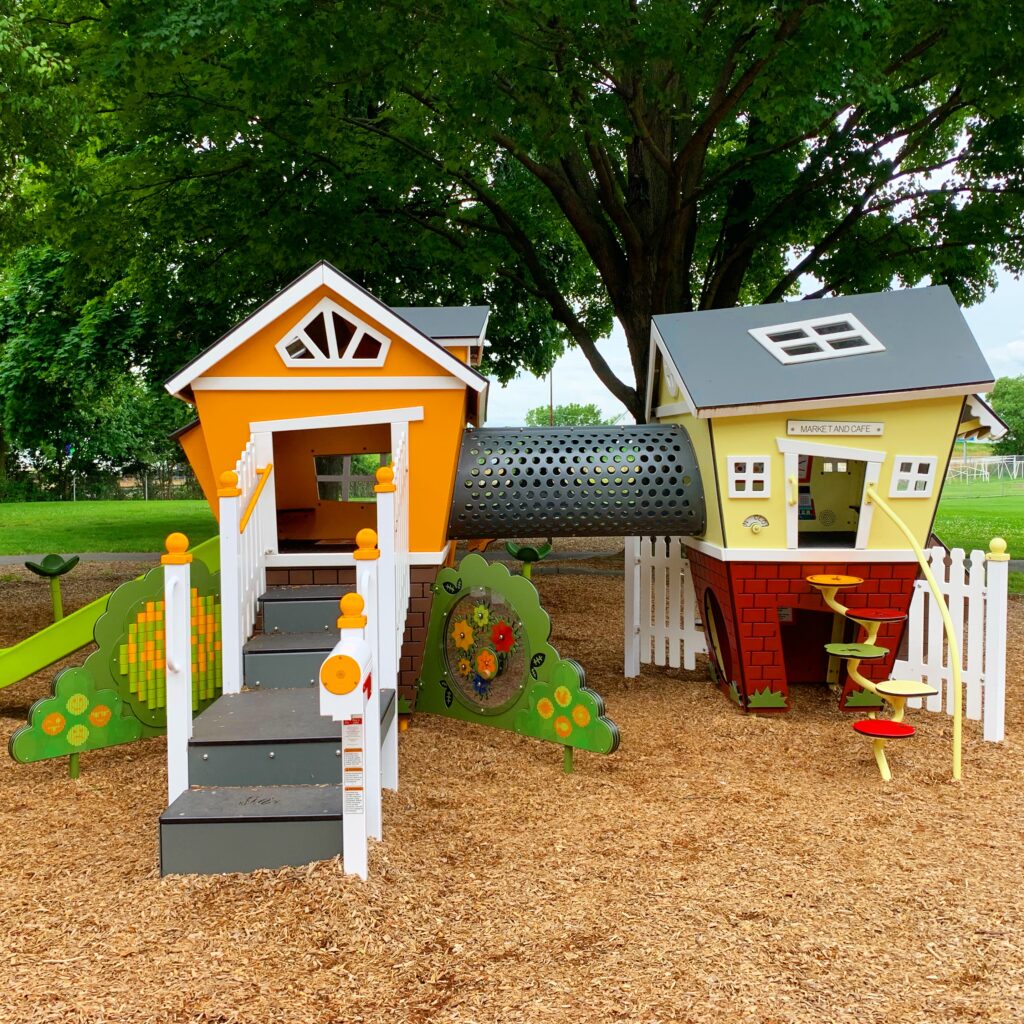 This tiny village is a great place for toddlers and young children to play. It's located in Chambersburg Memorial Park, which is located along Interstate 81 in south central Pennsylvania. There's many slides and climbing structures, plus an older children's playground nearby.
Explore the Tree House at Nay Aug Park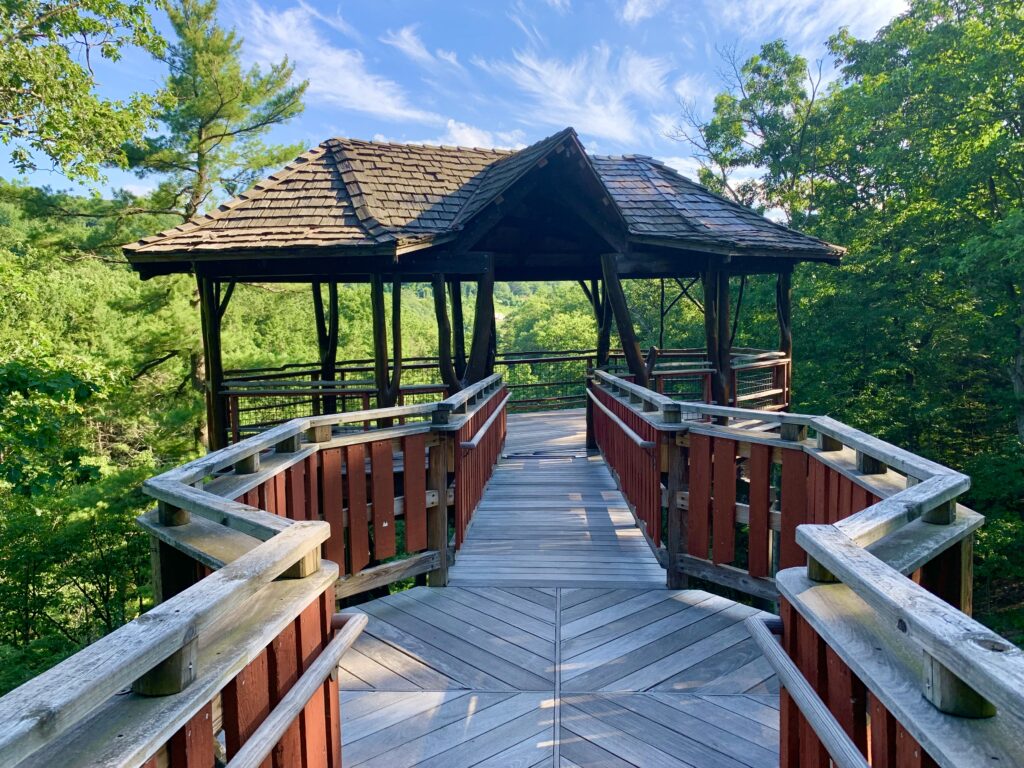 Take a walk out onto this tree house and enjoy the view of the gorge below. After you've explored the tree house, take a hike in the gorge to find another overlook of the beautiful waterfall at Nay Aug Park in Scranton.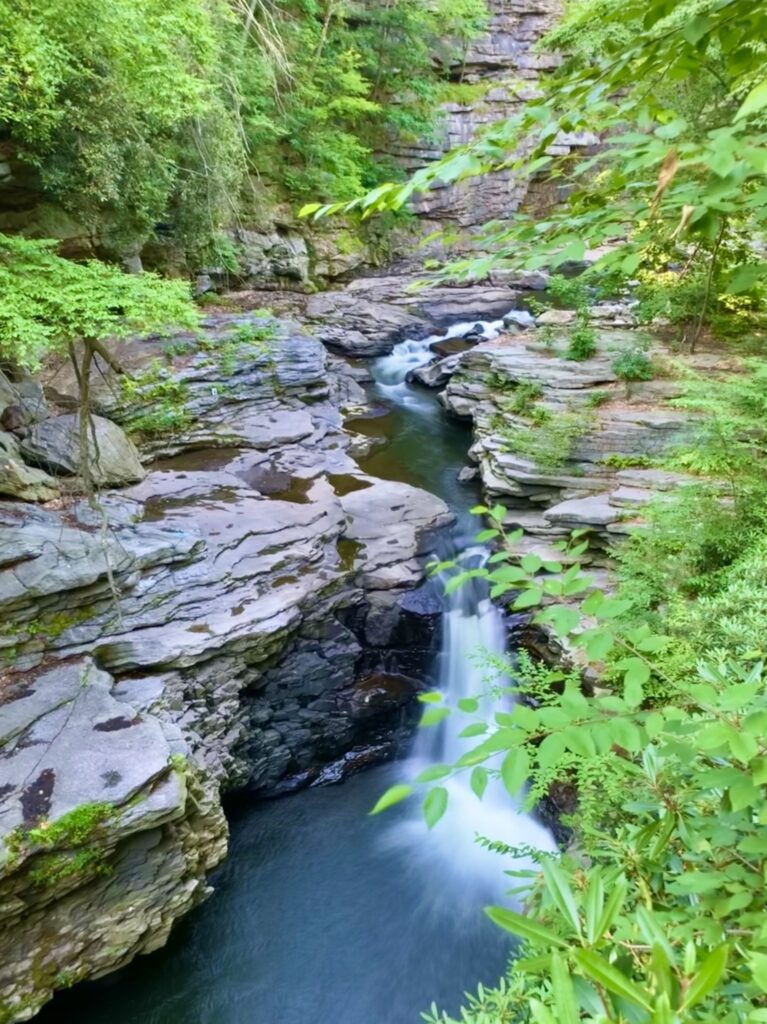 Check out more information about Nay Aug Park here.
Slide Down an Amazingly Long Slide at Limerick Community Park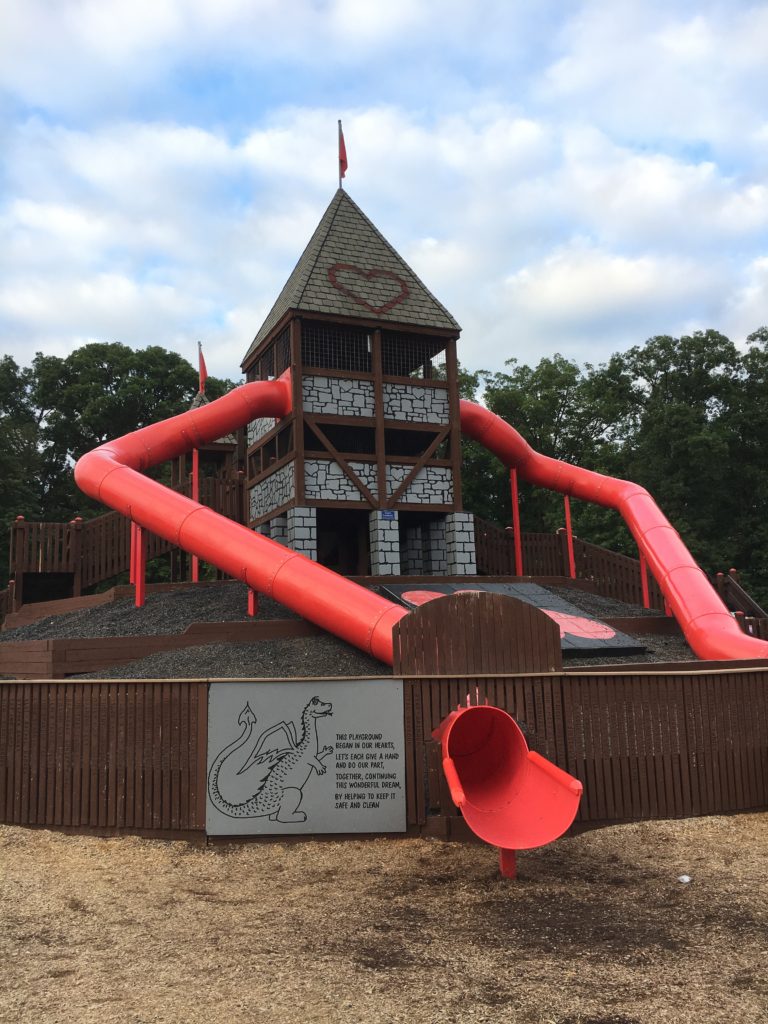 Limerick Community Park's main features is the Manderach Playground. There's two gigantic slides and lots of other fun playground equipment to enjoy.
Stroll Through Historic St Peter's Village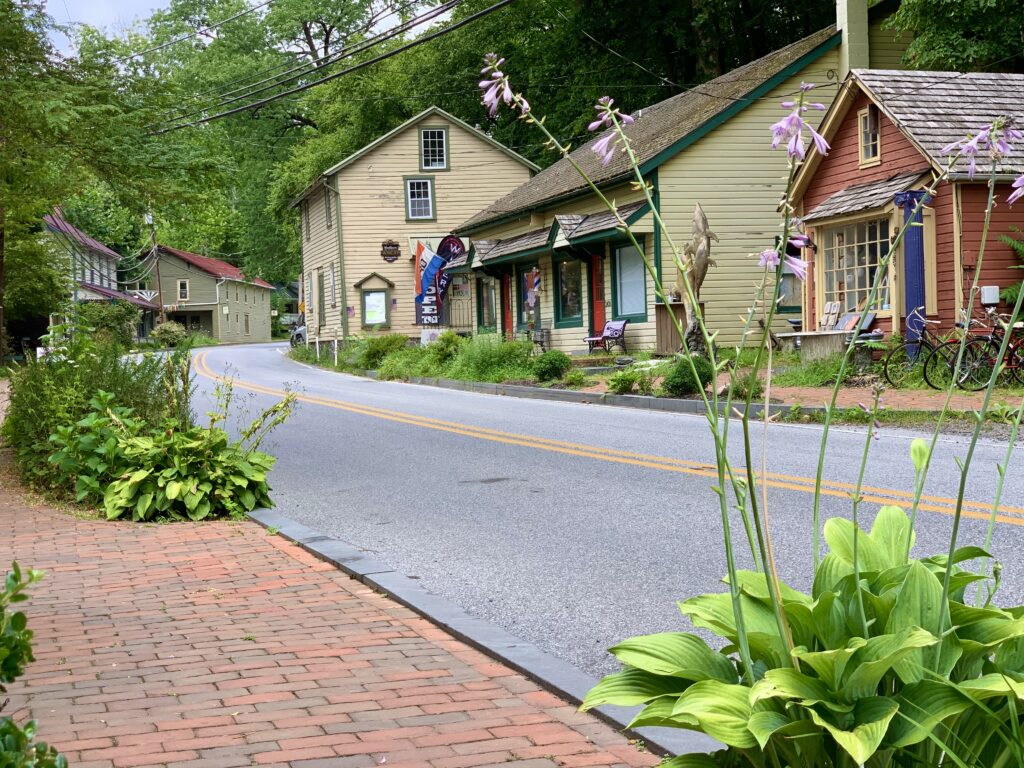 Saint Peter's Village includes a quaint street of shops, a bakery, and a restaurant. Behind the shops is French Creek, which includes interesting rock scrambles and beautiful cascades of water. There's a large parking lot at the edge of the main drag, which allows for access to the shops and hiking. Be sure to wear sturdy shoes for hiking along the creek.
Visit and Pet the Animals at The Pretzel Hut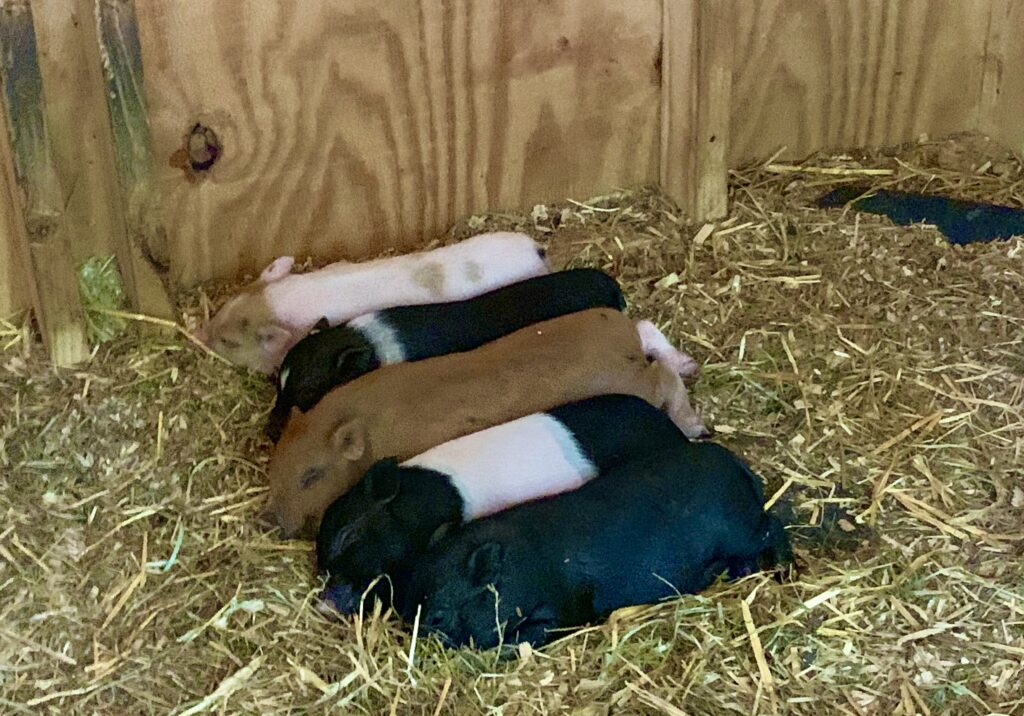 The Pretzel Hut is an indoor / outdoor restaurant, and of course, it's not free to eat there. The restaurant is seasonal, and it usually opens sometime in March. Check their Facebook page for the official opening date of the year. In the rear of the restaurant there is a special gated area that contains a petting zoo. Inside, there's bunnies, pigs, goats, turkeys, and many more animals to look at and possibly touch.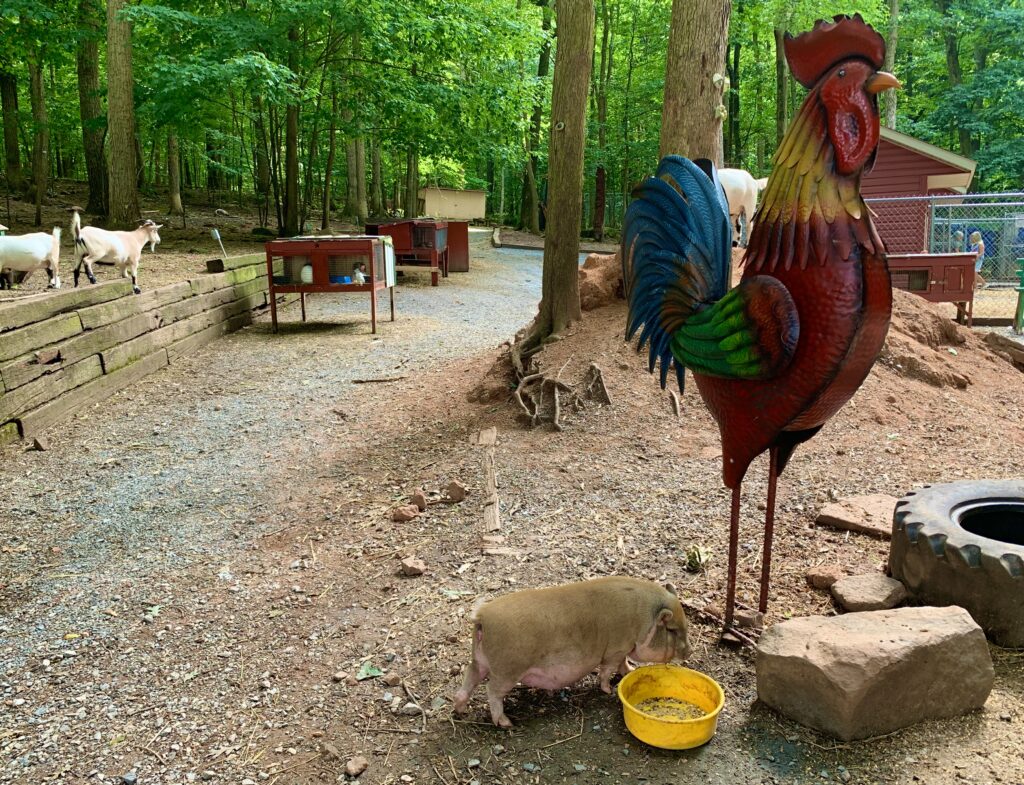 Check out more information about The Pretzel Hut here.
Experience Hershey's Chocolate Tour and Get a Free Sample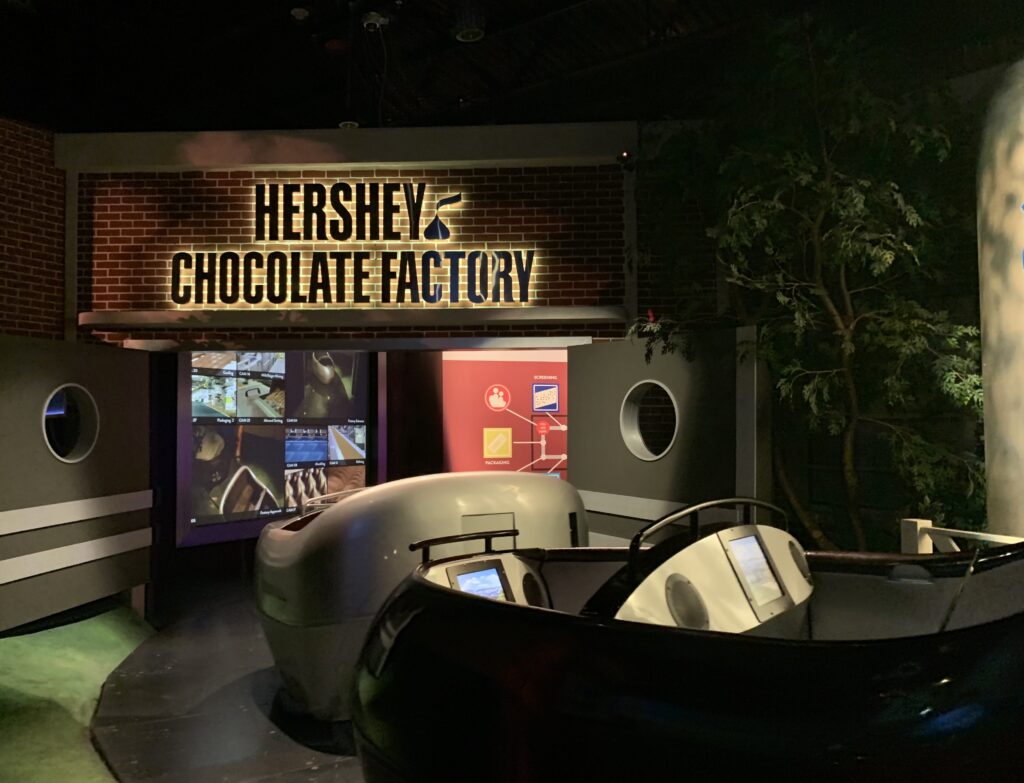 Hershey's Chocolate World is located beside Hersheypark, but while the park is seasonal, Chocolate World is open year-round. Once inside, enjoy a tour ride which shows and describes the process for making chocolate. At the end of the ride, enjoy a free sample of Hershey's Chocolate!
There are many other attractions in Chocolate World, but there is a fee for them. The Chocolate tour ride is free.
Slide on the Natural Water Slides at Ohiopyle State Park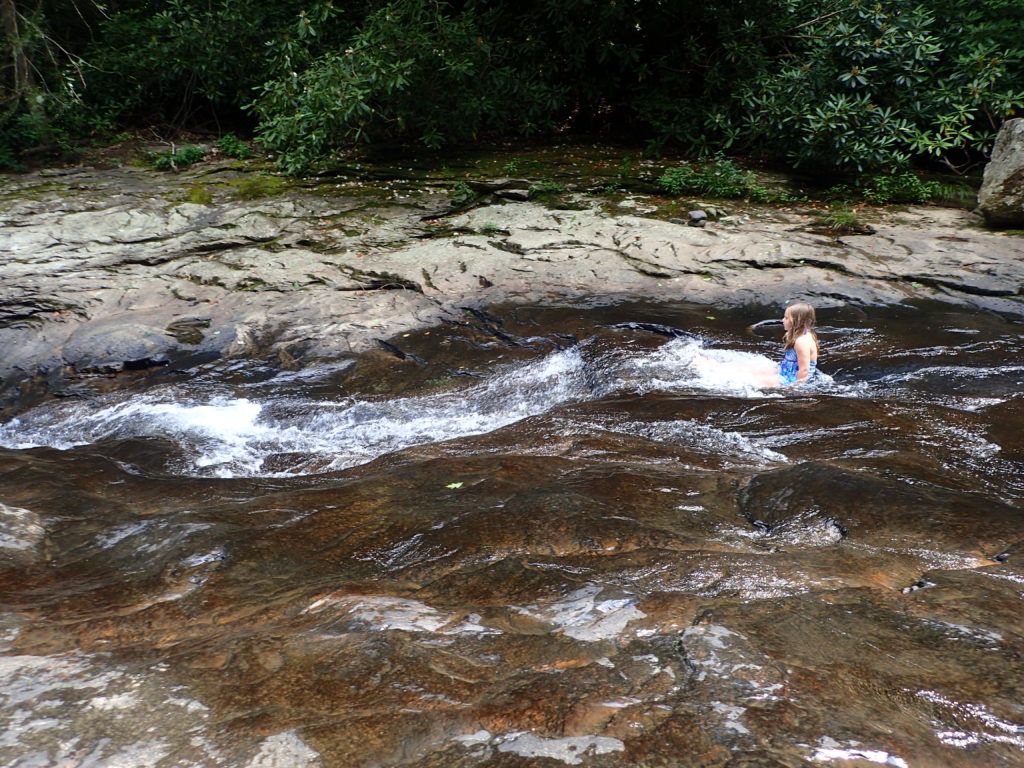 Ohiopyle State Park is a popular park in the summer. Not only does it contain a beautiful waterfall called Cucumber Falls, but there's also a section of the creek which can be utilized as a natural waterslide.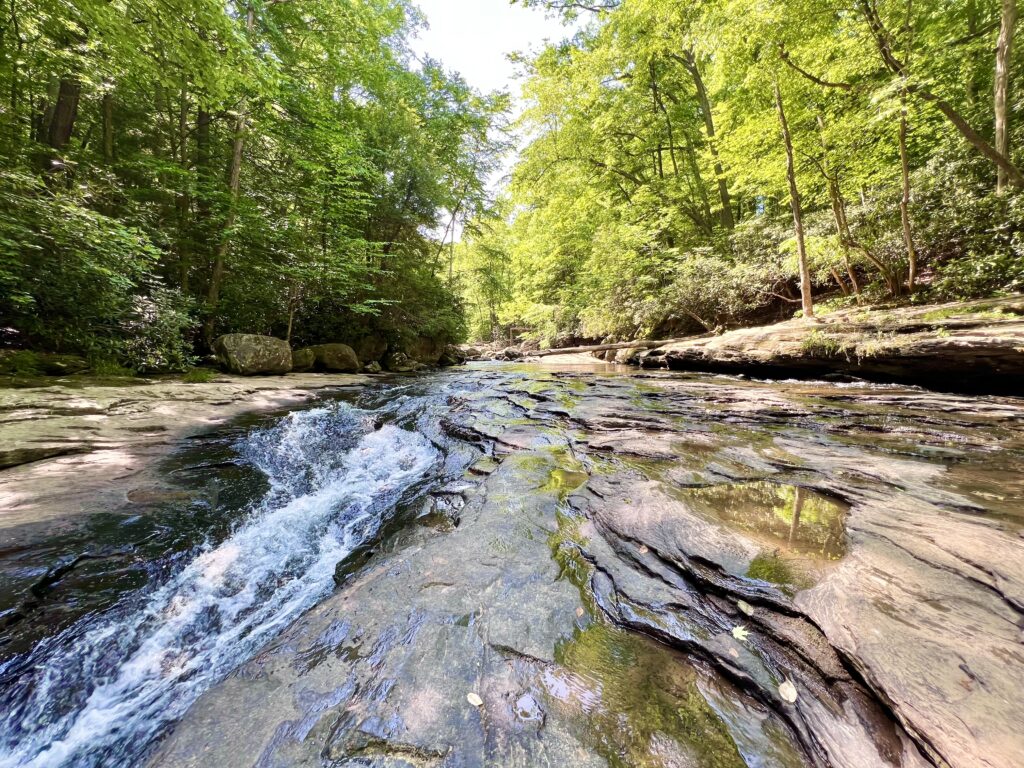 Be sure to check out the visitor's center and the waterfall viewing area by the visitor center. The rocks can be slippery, so this is best for older children and those who can swim.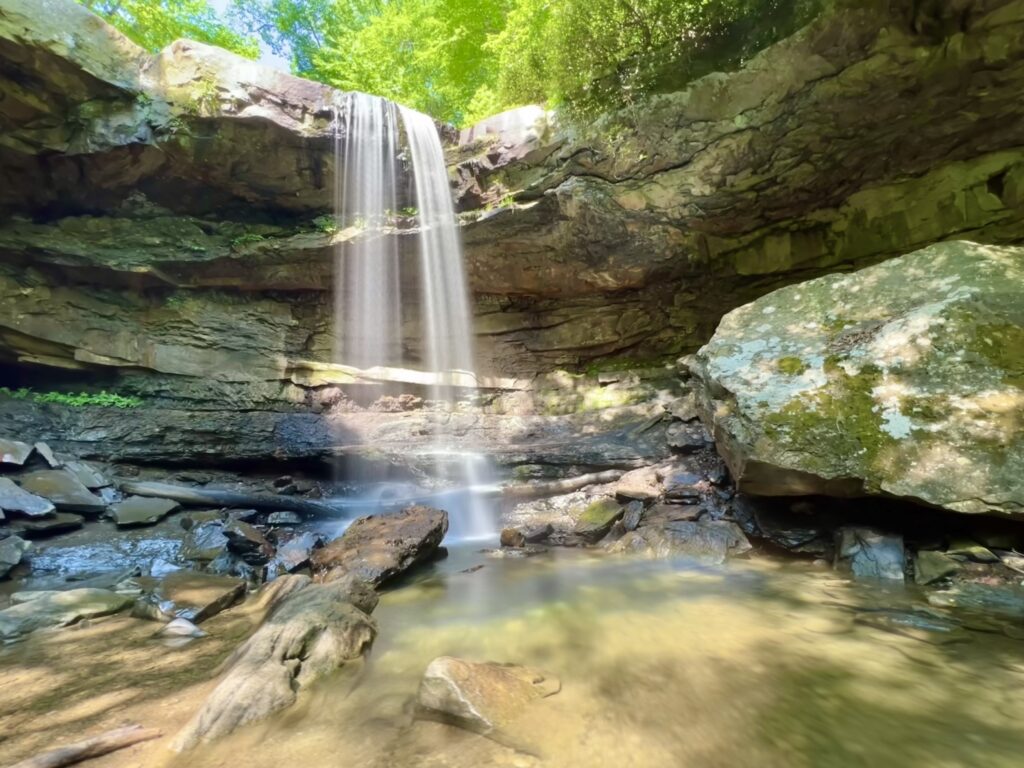 Check out the Tanks at the U.S. Army Heritage and Education Center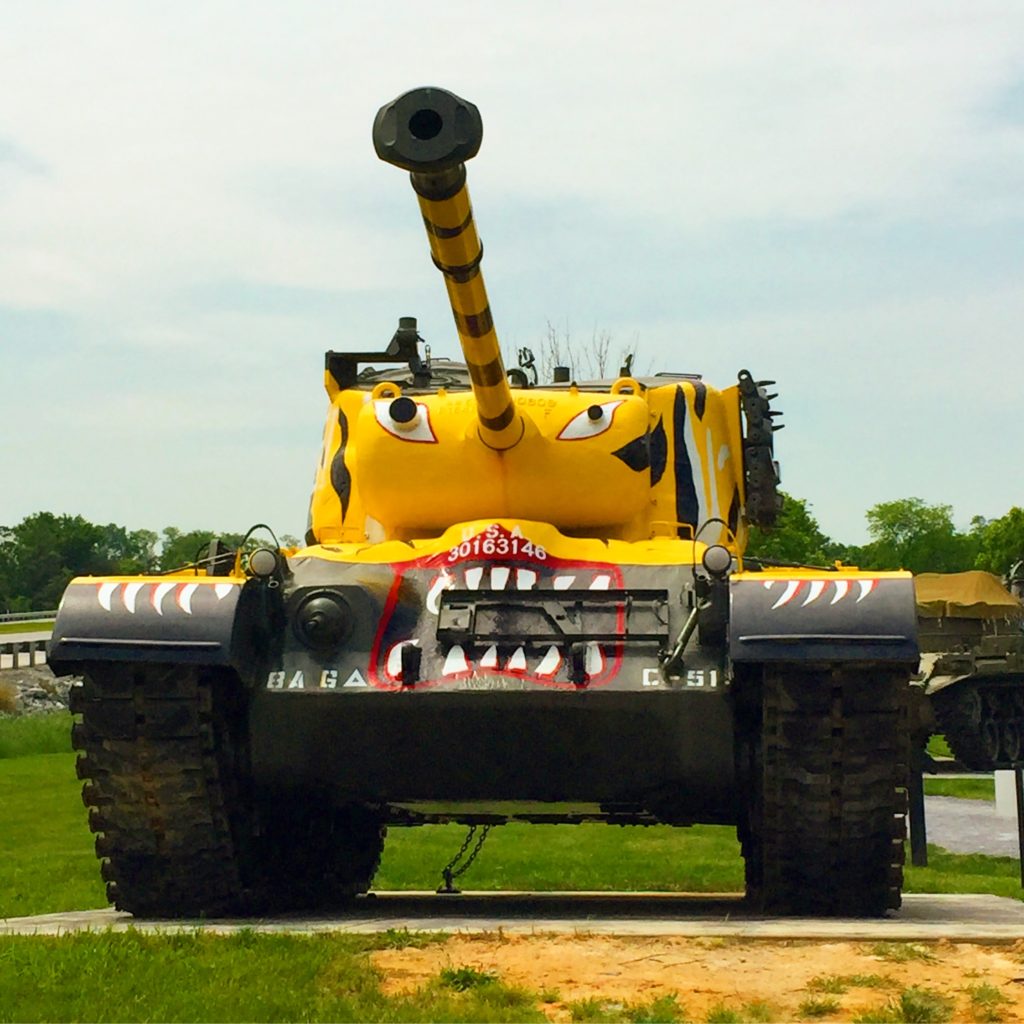 The U.S. Army Heritage Center in Carlisle is located along Interstate 81. There's a long walking trail outside the Heritage Center that includes many interesting artifacts and history lessons. If you'd like to brush up on military history, or your child enjoys checking out helicopters and tanks, consider a visit.
Check out a New Playground at The Tree House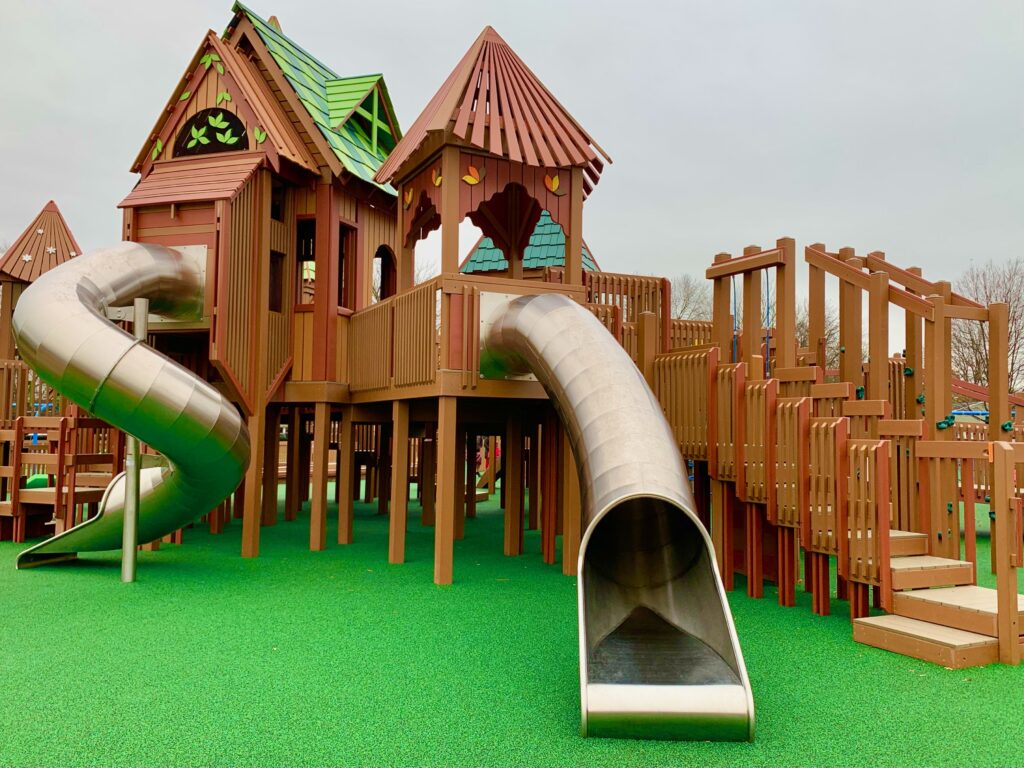 Lititz is a quaint town north of Lancaster that is known for it's downtown shops and Wilbur Chocolates. Recently, Lititz built a new playground which features dual zip lines, lots of slides and climbing structures, as well as a ground level merry-go-round.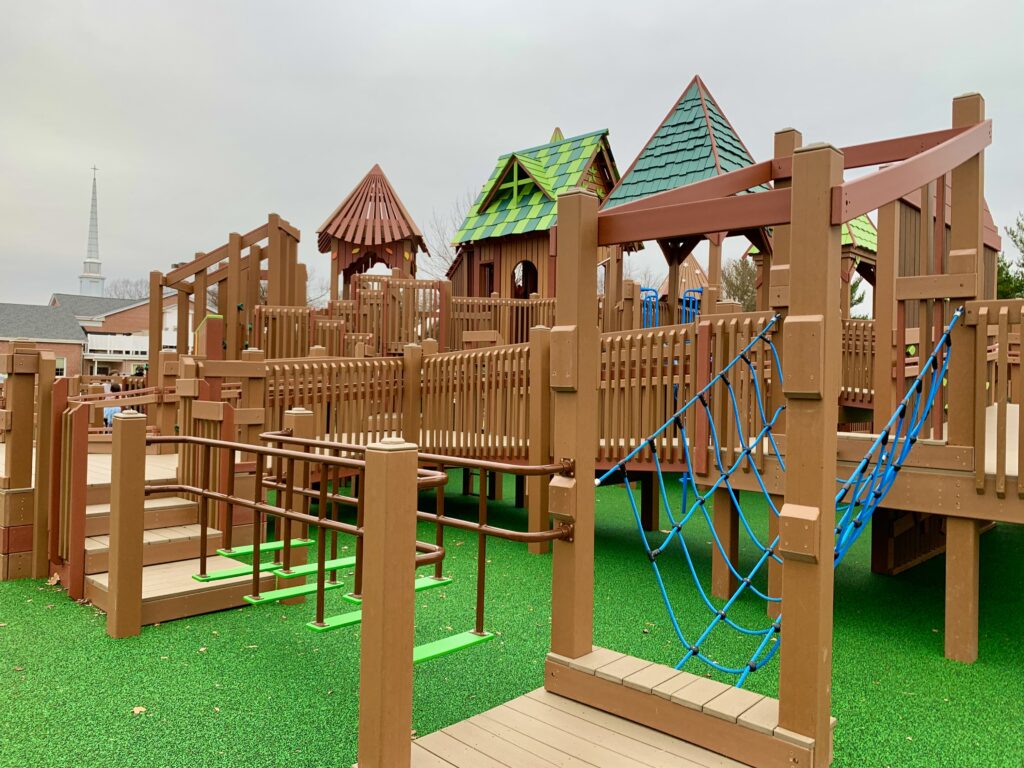 In addition to this free playground, there's lots of things to do in Lititz with kids.
Walk Above a Waterfall at Sweet Arrow Lake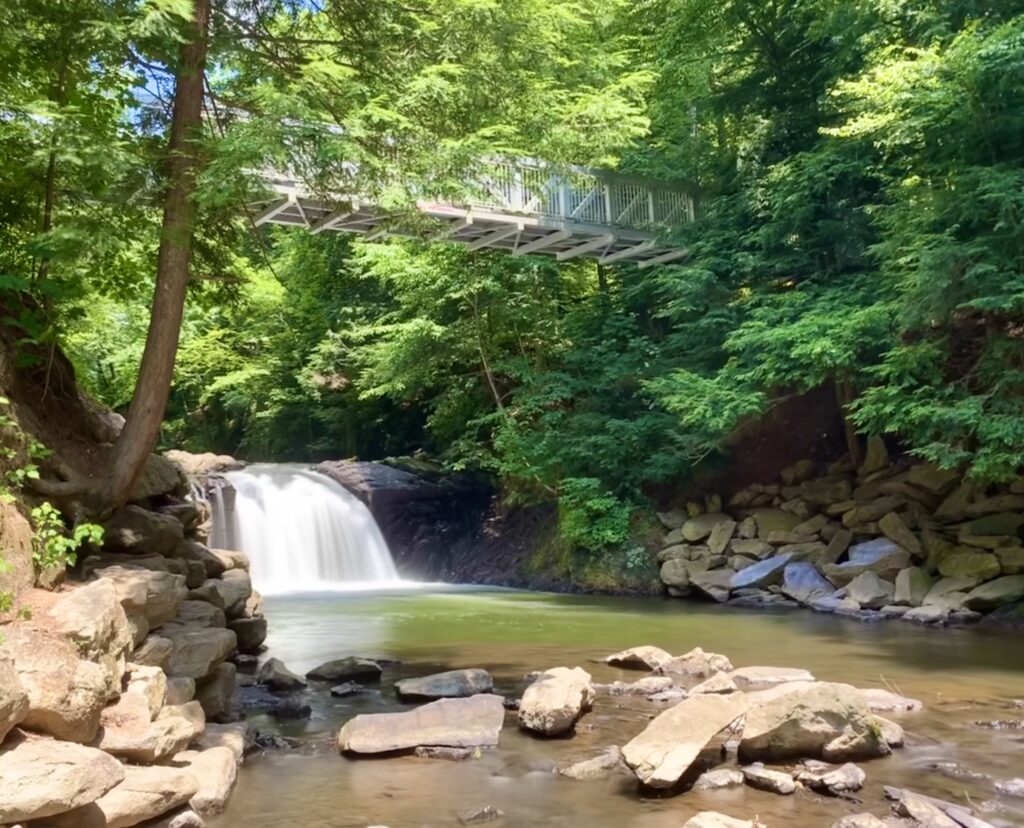 Sweet Arrow Lake is located in Pine Grove. While the main attraction may be the lake, there's also a kid-friendly walking trail that leads to this beautiful waterfall. Follow the walking trail to the bridge, and see a unique angle of the waterfall from above.
Check out more information about Sweet Arrow Lake here.
Pretend to Operate an Airplane at Bernal Road Park
Bernel Road Park features a large playground, as well as a runway for kids to pretend to "take off". Bikes and scooters can race down the runway at this airport-themed playground.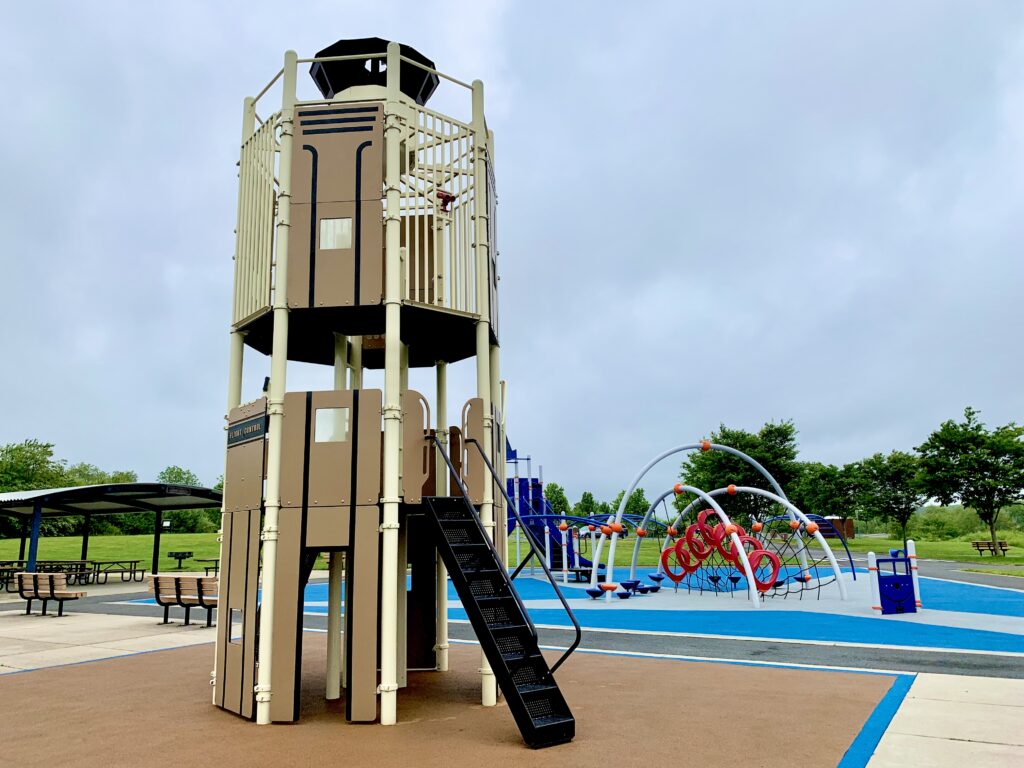 Find more information about Bernel Road Park here.
Splish Splash at Red Lion's Splash Pad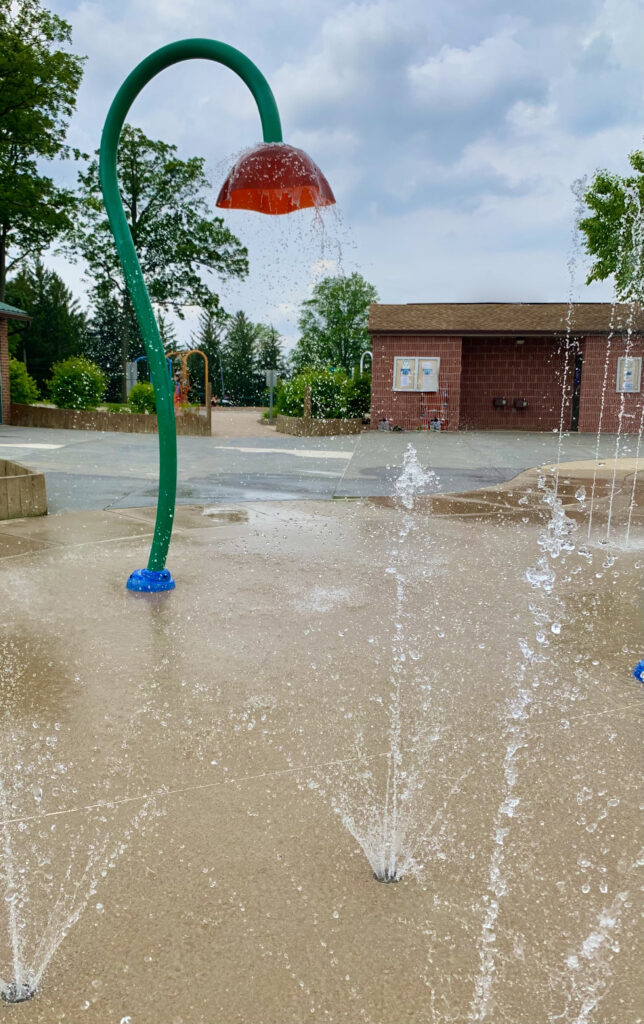 In the summer months, Red Lion opens a splash pad for kids in Fairmount Park. This splash pad is located beside the town's library, and is a popular place when the weather heats up.
Be sure to check the Red Lion Recreation website to ensure it's open before venturing out for some water fun. There are specific hours when the splash pad is open.
UTZ Factory Tour
Visit the UTZ factory tour in Hanover, Pennsylvania, and receive a free sample at the end! This tour includes windows that overlook the factory floor.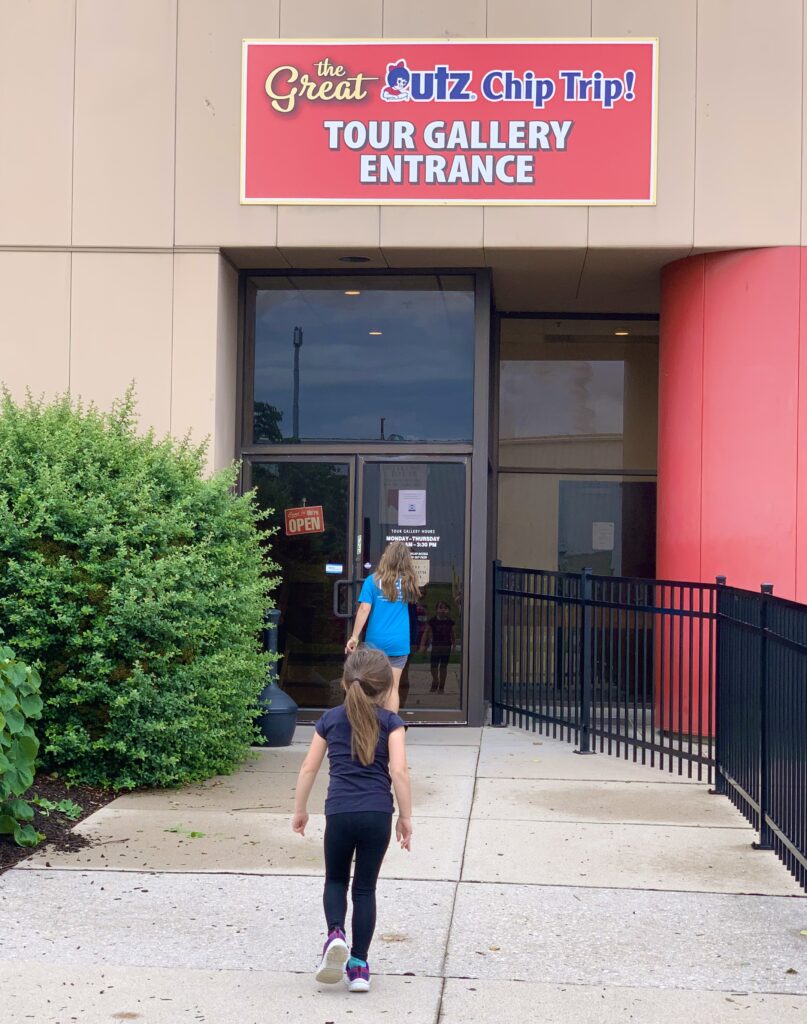 Keep in mind this tour is only available during certain weekdays. Check out their schedule here. Be sure to call ahead to ask if it's open, as their production schedule can change.
Find more information about how to get there and where to park here – UTZ Factory Tour.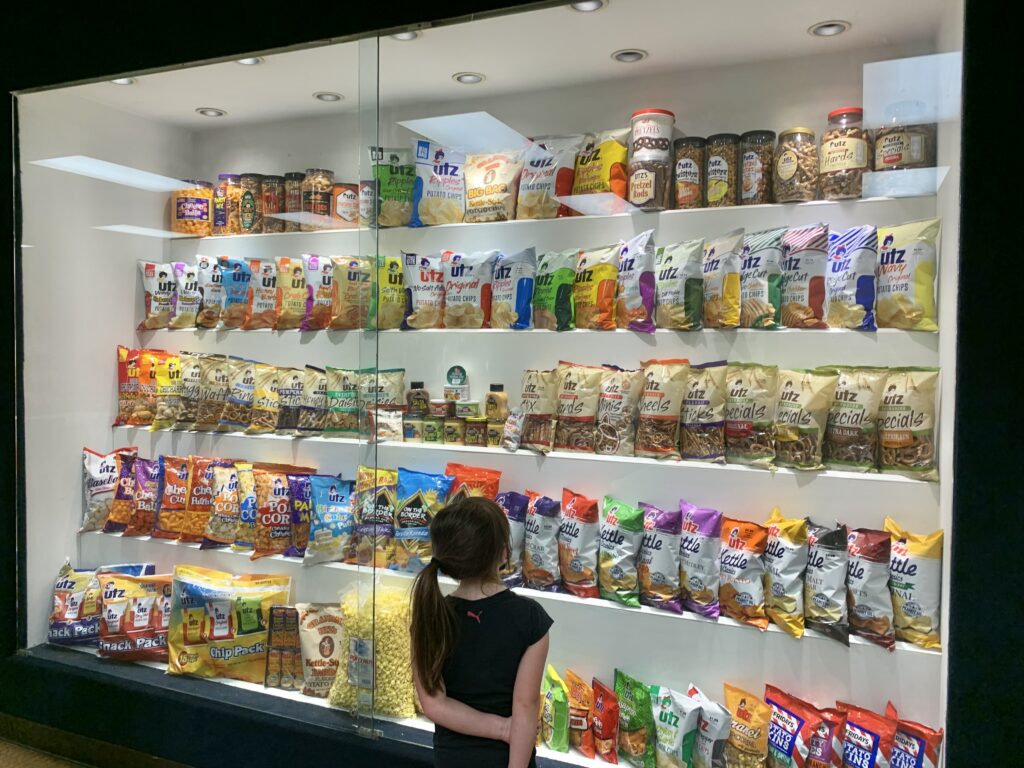 Free Things to Do in Pennsylvania with Kids
Enjoy these fun and free things to do with kids in the great commonwealth of Pennsylvania.