Outdoor activities near Pennsylvania can be so much fun for kids. Plus, a lot of outside activities can also be low cost and very affordable. Check out these amazing places, but be sure to follow all safety guidelines.
Here's a list of 27 amazingly fun outdoor activities for kids in or near Pennsylvania:
Limerick Community Park
The highlight of Limerick Community Park is the Manderach Memorial Playground. It's not only the amazingly long slides that make this playground fun, but there's also nice playground equipment surrounding the slides. Toddlers may need some help getting to the top of the slide, as it's not a traditional set of steps to reach them. Read more about Limerick Community Park.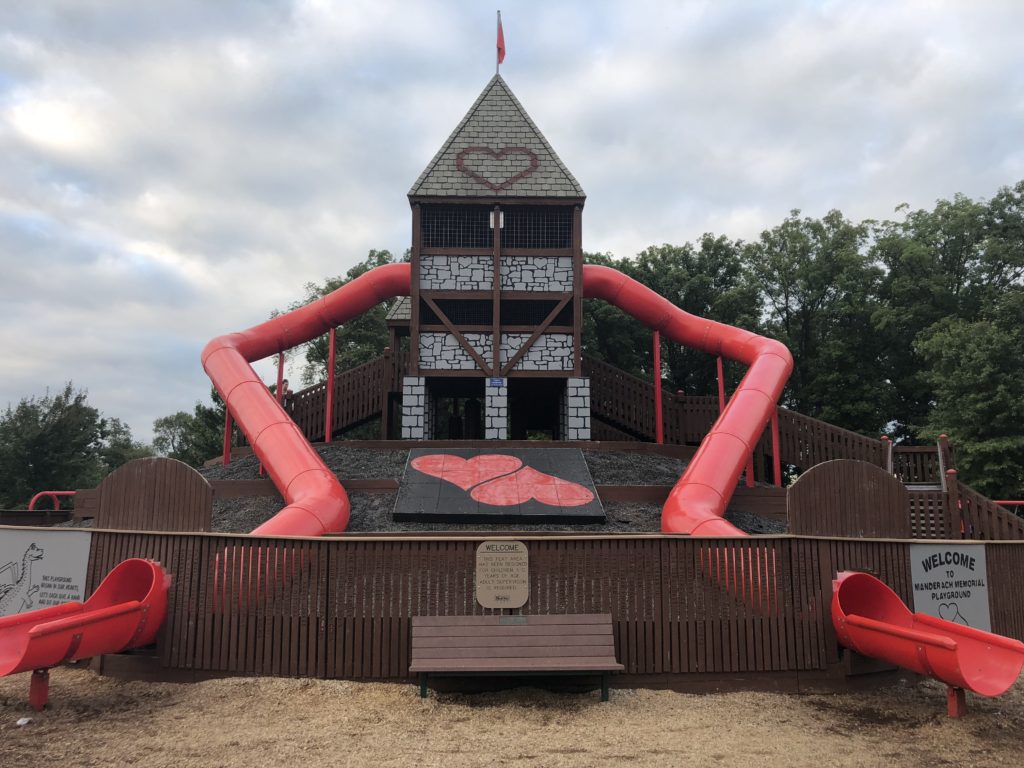 Cherry Crest Adventure Farm
Cherry Crest Adventure Farm is most popular in the fall, but it's open during the summer as well. Enjoy smaller summer crowds while your kids play in Sproutsville, the tiny village at Cherry Crest. There's also long slides, a corn bin, playground, apple blasters, a petting zoo, jumping pillows, and the list goes on. It's not unusual to arrive at Cherry Crest at opening and stay until close because there's so much to do. Here's more tips for visiting Cherry Crest Adventure Farm.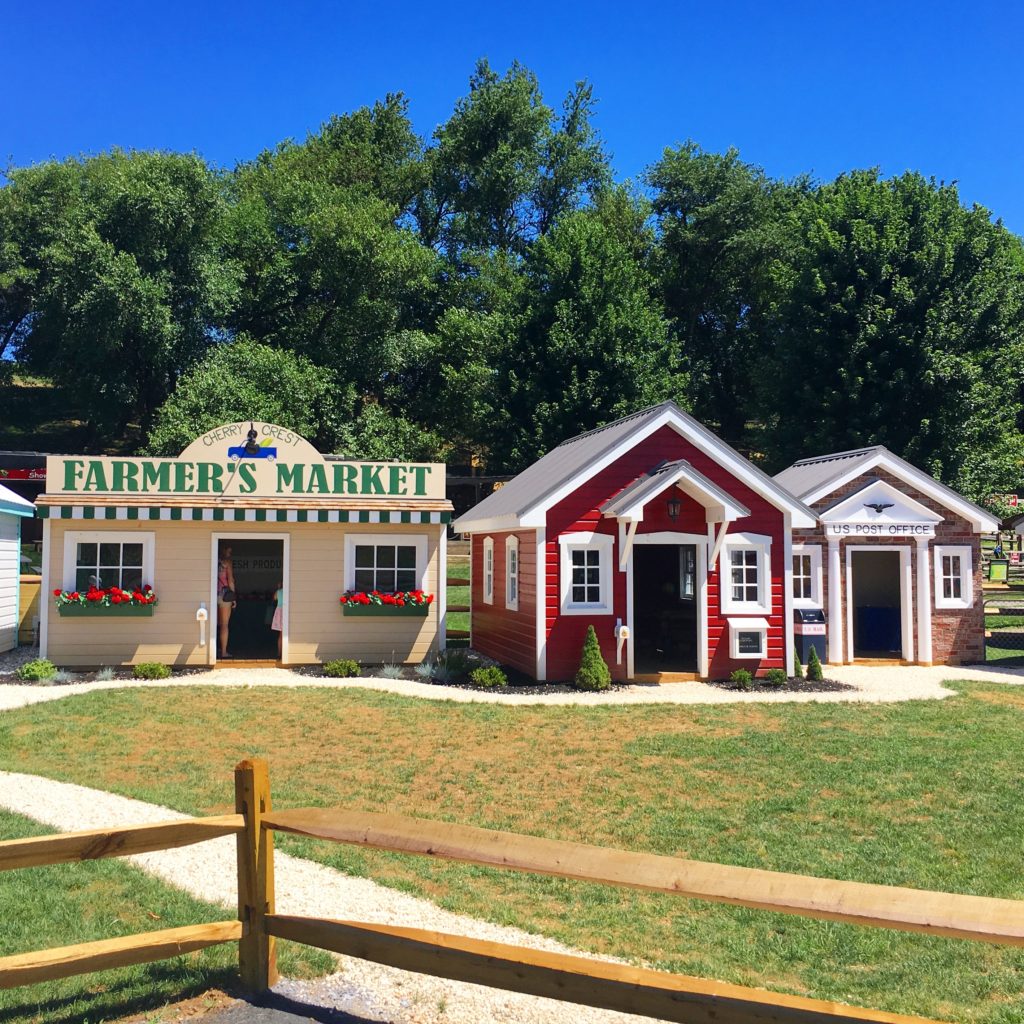 Amos Herr Dream Park
Amos Herr Dream Park is located in Landisville, Pennsylvania which is in Lancaster County. It's a beautiful, well-themed playground that includes lots of fun equipment. The zip line is one of the best we've encountered, though the zip line at Rapho Community Park seems a bit longer. Get more details about Amos Herr Dream Park.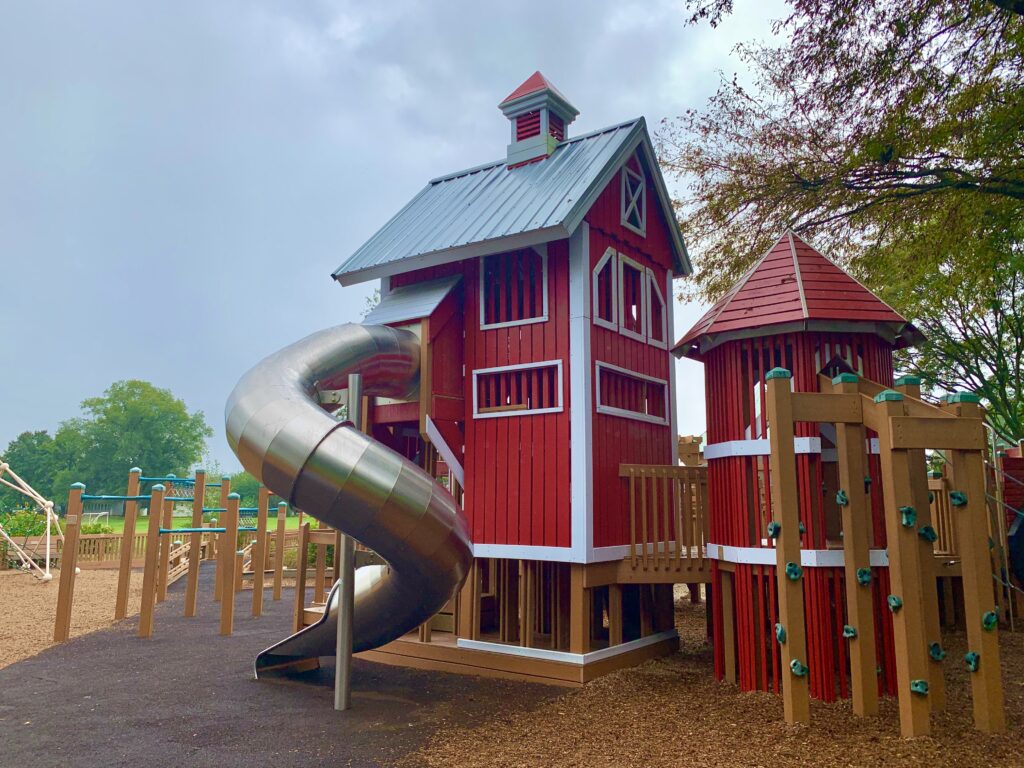 Kids' Castle
Kids' Castle in Doylestown, Pennsylvania is a several story castle that kids can actually climb and walk in! However, adults may have a bit of trouble trying to follow them in the tight spaces. Recently, Kids' Castle playground was renovated to include many more play structures too!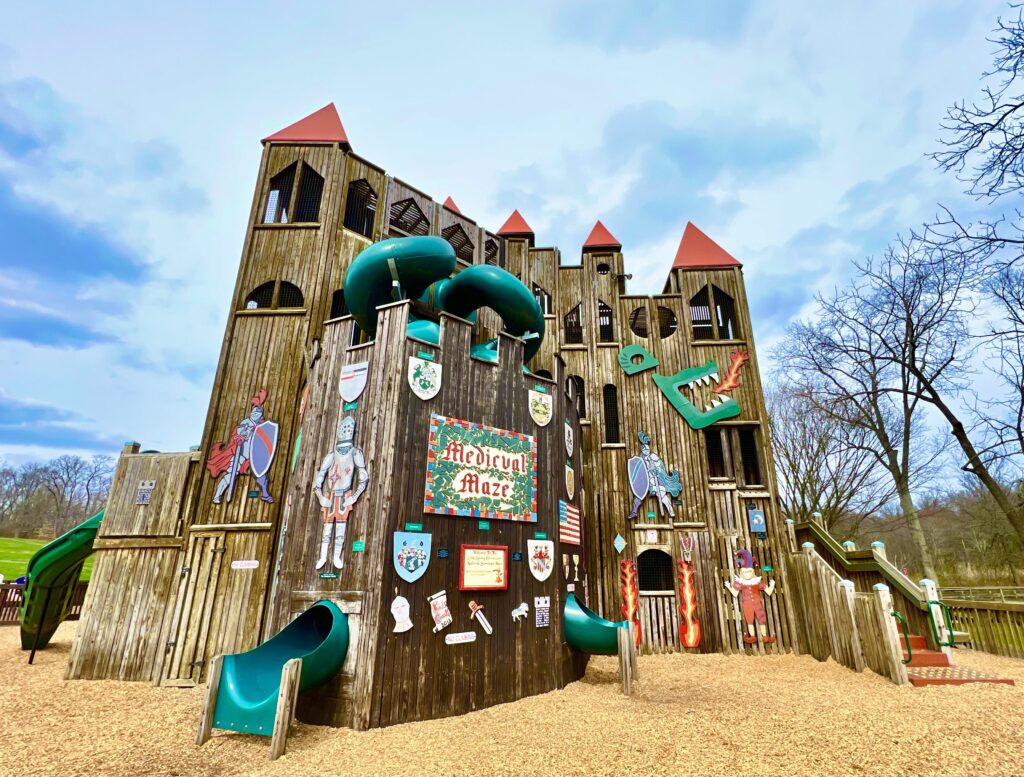 Cousler Park
Cousler Park is located York, Pennsylvania, which is in the south central portion of the state. The park boasts a gigantic playground that is accessible, as well as a beautiful pond. There are miles of walking trails, as well as basketball courts and baseball diamonds.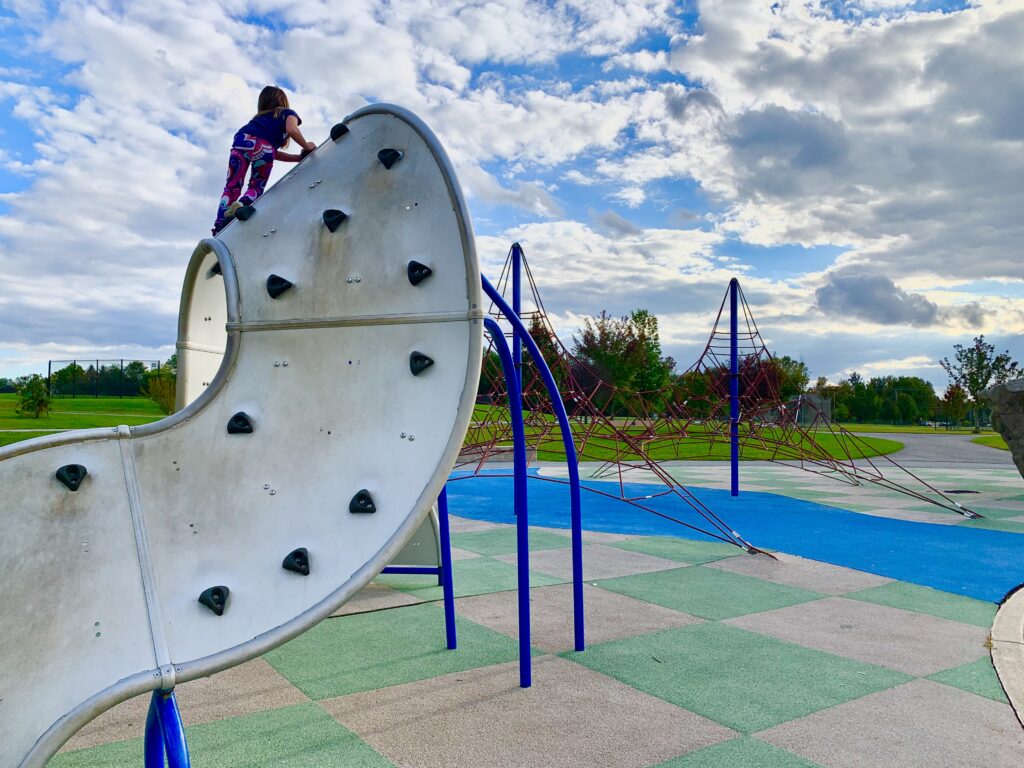 Ricketts Glen State Park
Ricketts Glen State Park is known for its waterfalls, but there's also a beautiful lake and campground. The main trails through this park include over 20 waterfalls, though require over 4 miles of hiking. The hike begins with a beautiful walk through a forest path before winding its way along the creek that boasts all of the waterfalls. If you have younger children who may not be able to handle a long hike, there's a lake and beach available in the park for swimming.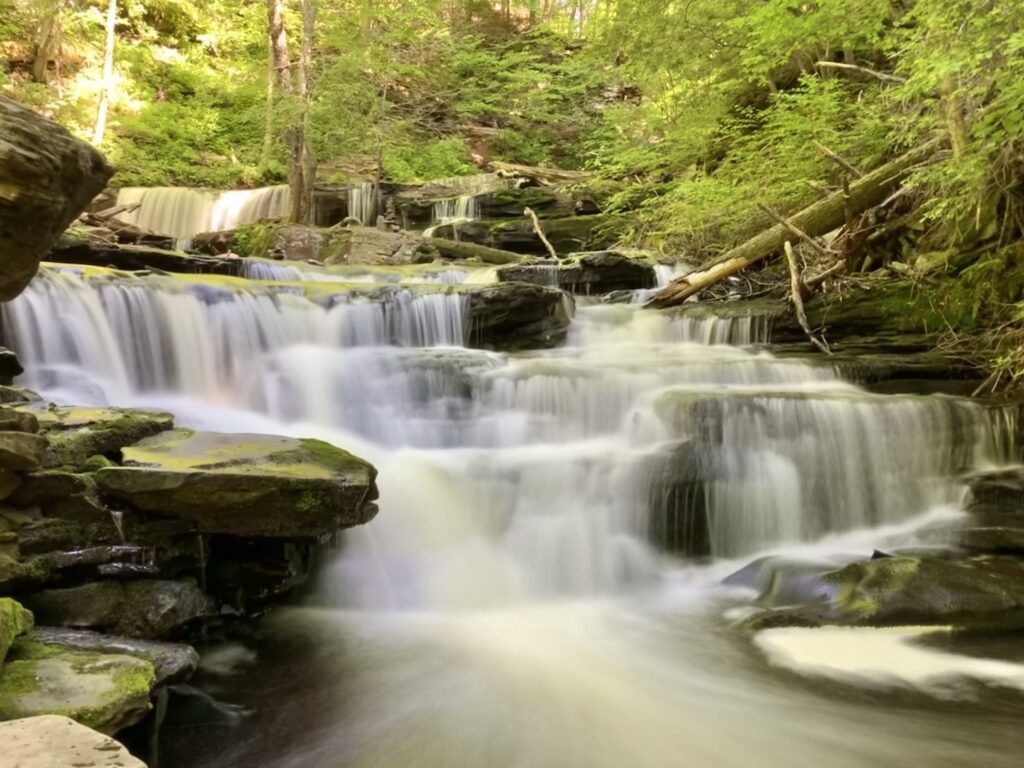 Swatara State Park
Swatara State Park isn't one of the most well-known state parks in Pennsylvania, but it does have some unique features. There's a kid-friendly and bike-friendly trail that leads to this amazing cabin that you can explore. The cabin is located beside a tall waterfall, which you can see from a large window in the cabin. Picnic tables inside the cabin make it a great place to enjoy a break before the scenic walk back to your car. This state park has some of my favorite outdoor activities near Pennsylvania for kids.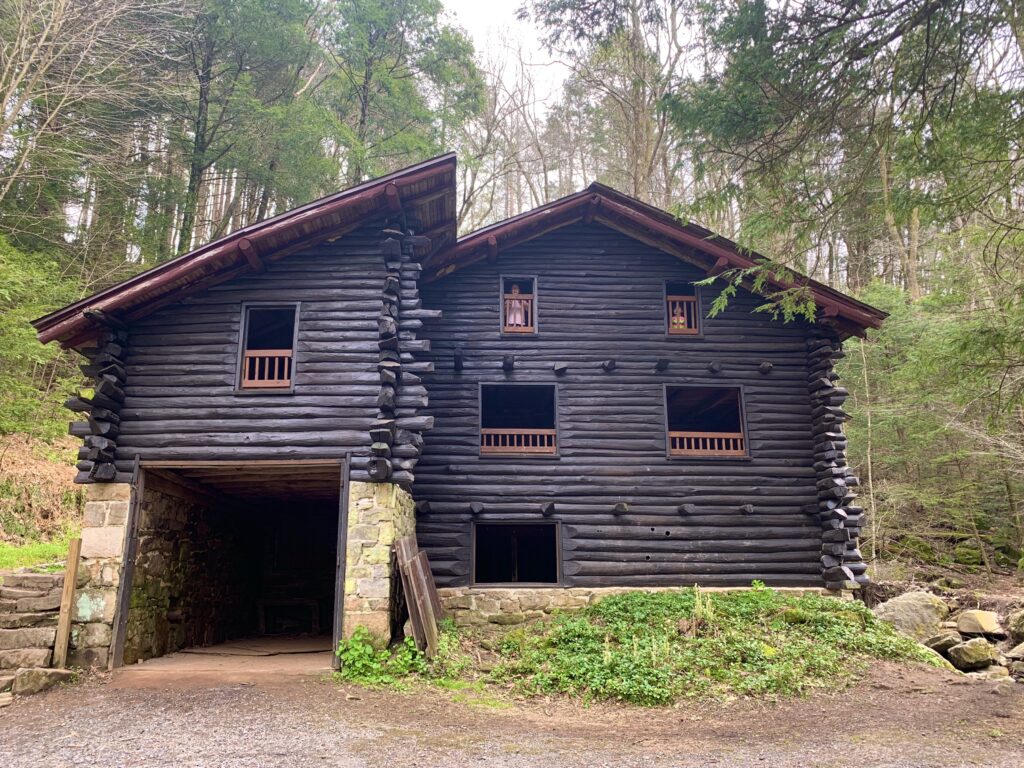 Daniel's Den Playground
Daniel's Den playground is located near Mountville, Pennsylvania. Mountville is close to Lancaster, which boasts a ton of fun places to go with kids. This large park includes plenty of fun play structures, plus an adjoining pavilion. There's even a water spray area if you visit on a hot summer day.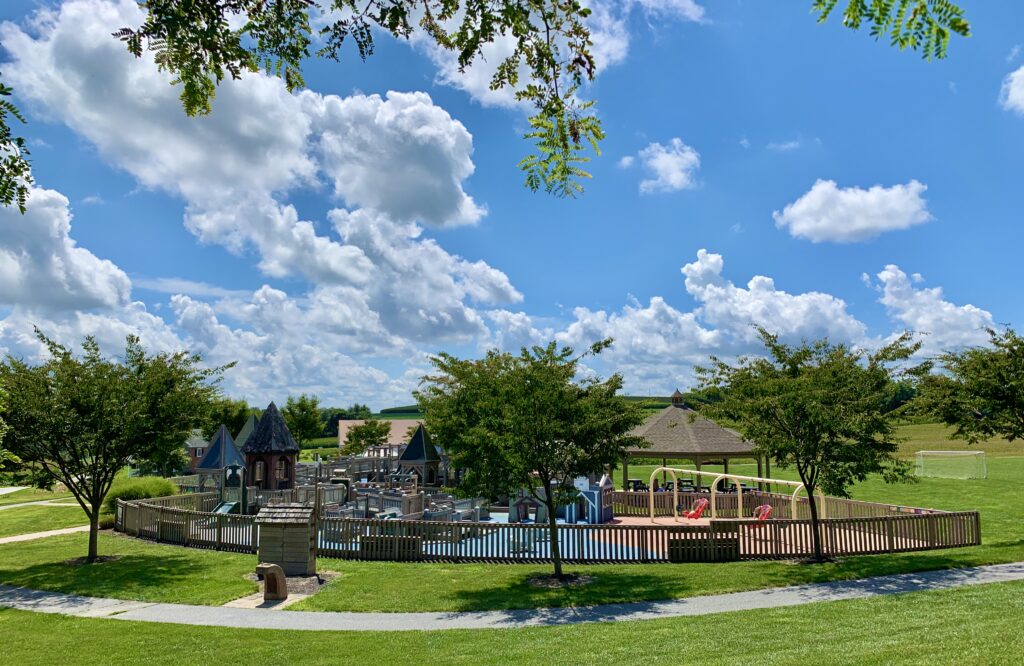 Nay Aug Park
Nay Aug Park is located in Scranton, Pennsylvania. This park is very large, and includes plenty of places to picnic and hike. It also boasts a museum and small water park (both closed in 2020). However, the most unique part includes a tree house which overlooks a beautiful gorge. You can hike to the bottom of the gorge and view the waterfall from the viewing platform. Be sure to stay on the marked trail.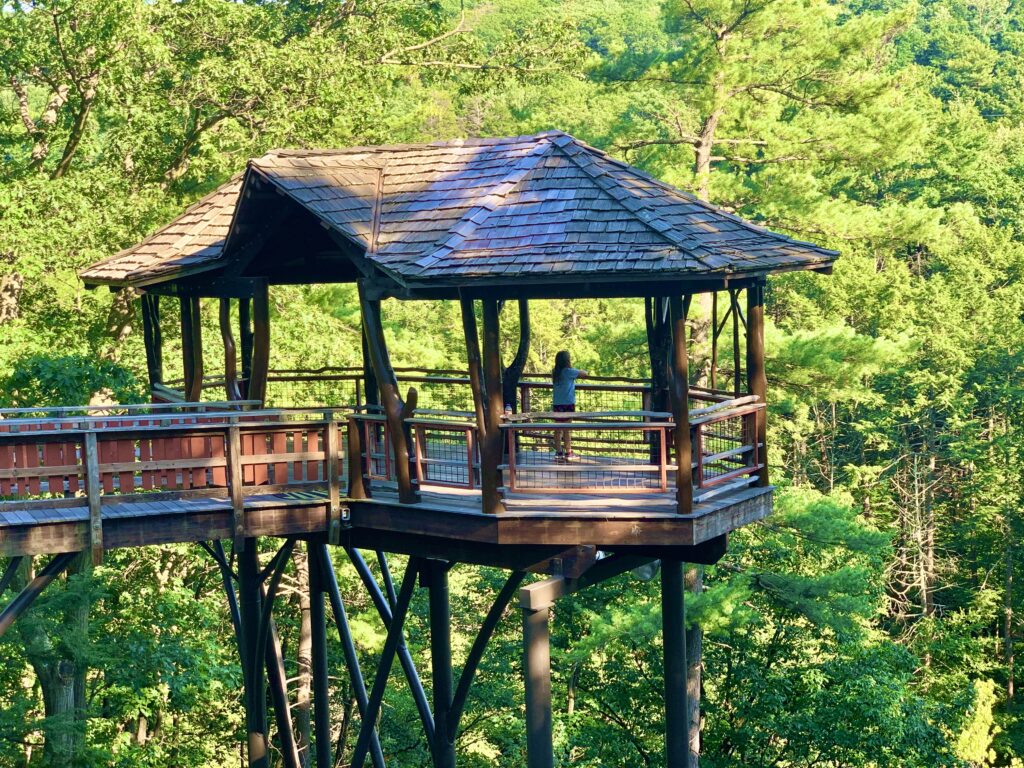 Sweet Arrow Lake County Park
This beautiful county park has a giant lake where you can rent boats and enjoy some time on the water. Also, there's a kid-friendly (easy) trail that takes you across a bridge above a gorgeous waterfall. This park contains a disc golf course and a playground, in addition to the water attractions.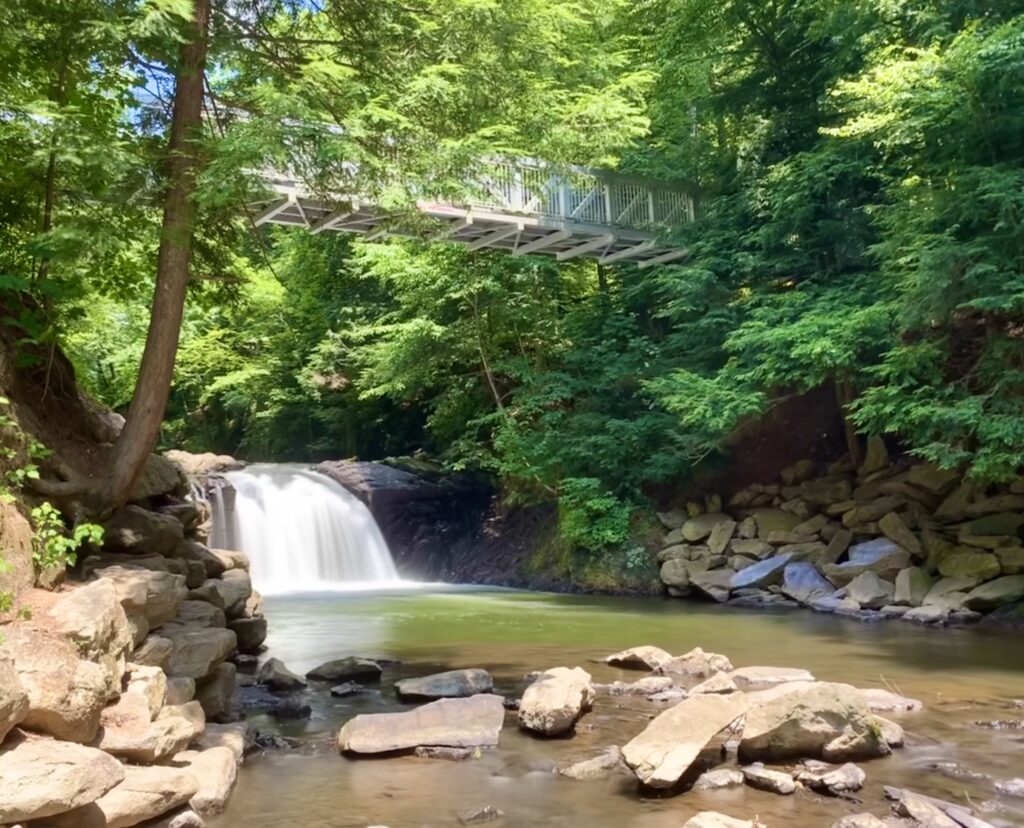 Trough Creek State Park
Trough Creek State Park is located in Central Pennsylvania near Lake Raystown. There are some very interesting sites to see as you hike around Trough Creek. Balanced Rock, a swinging bridge, and Copperas Rock are just a few of the reasons to visit this amazing state park.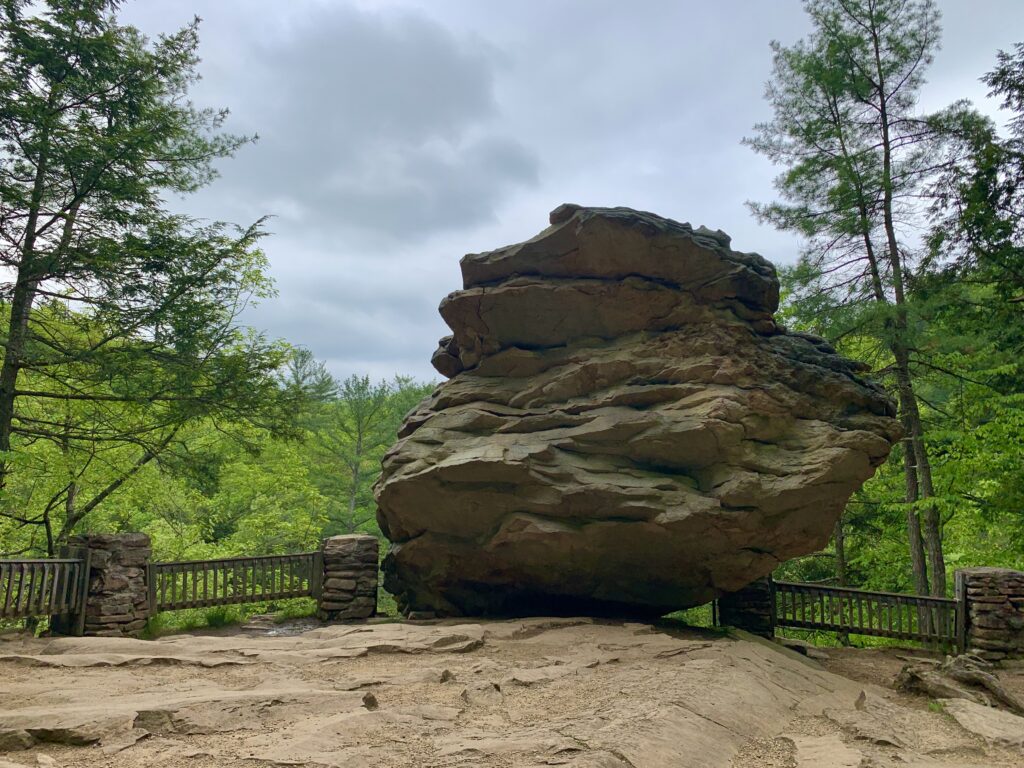 Gifford Pinchot State Park
Gifford Pinchot State Park is a fun place to hike, rent a boat, or swim during the summer. There's a nice snack bar building that also includes a rest room and changing rooms right by the swimming area of the lake. This park is close to Roundtop Mountain Resort, so it's a fun place to add to your visit to Roundtop Mountain.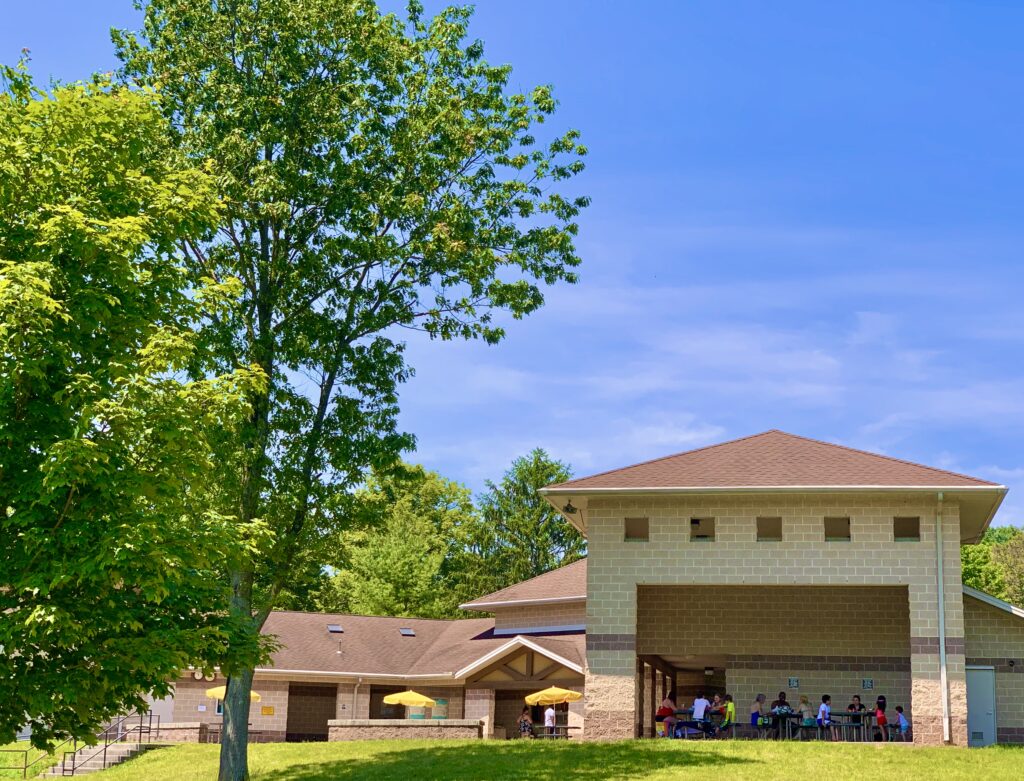 Paulus Farm Market
Paulus Farm Market is located in Mechanicsburg, Pennsylvania. Don't mix up this location with Paulus Orchards, which is located in Dillsburg. While both Paulus businesses are fun to visit, the farm market in Mechanicsburg is the one with the kid's play area and petting zoo. There's also a pick-your-own flowers field in the summer.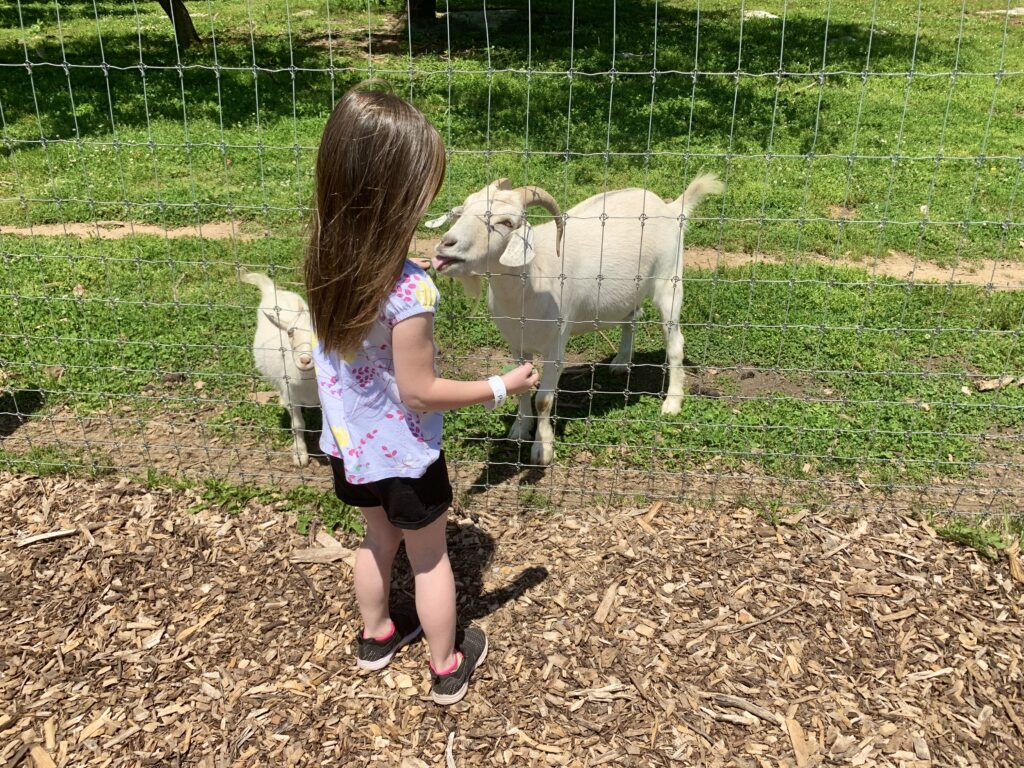 Lake Tobias
Lake Tobias contains a petting zoo and safari ride. It's located a bit north of Harrisburg, in Halifax, Pennsylvania. Typically, Lake Tobias has open-top busses that transport visitors through their safari. In 2020, they allowed visitors to drive their personal cars through the safari. Lake Tobias is closed during the winter months.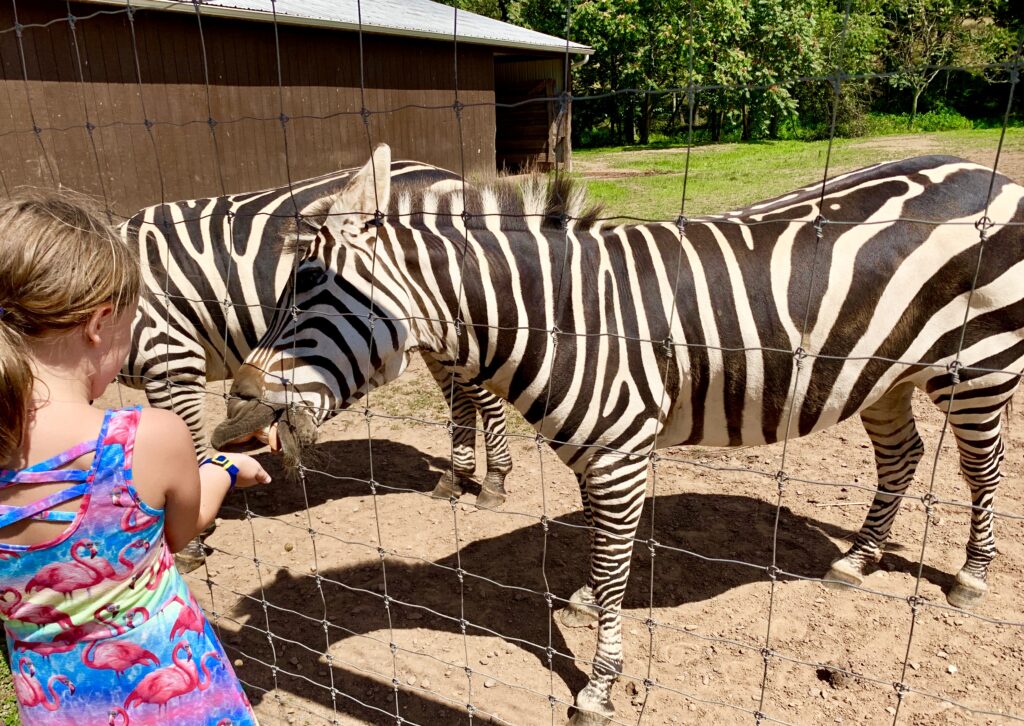 Chambersburg Aquatic Center
Chambersburg Aquatic Center is located beside Chambersburg Memorial Park. The area is along a stretch of Interstate 81 in south central Pennsylvania. The new aquatic center features a lazy river, several water slides, and a toddler pool area. On the upper deck of the aquatic center, there's a splash pad. Also located within the center's gates are two sand volleyball courts and a mini golf course. They are included in your admission! Find out more about admission and hours on their website.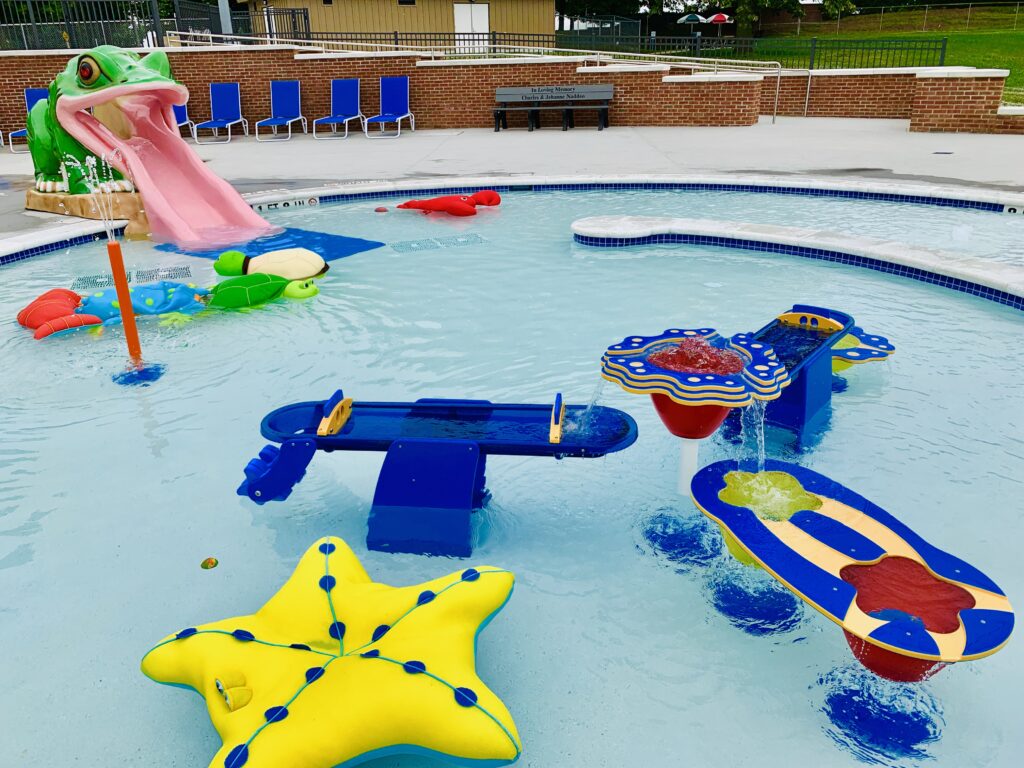 Chambersburg Memorial Park
As mentioned in the Chambersburg Aquatic Center description, nearby is Chambersburg Memorial Park. This park has an adorable toddler playground, complete with playhouses.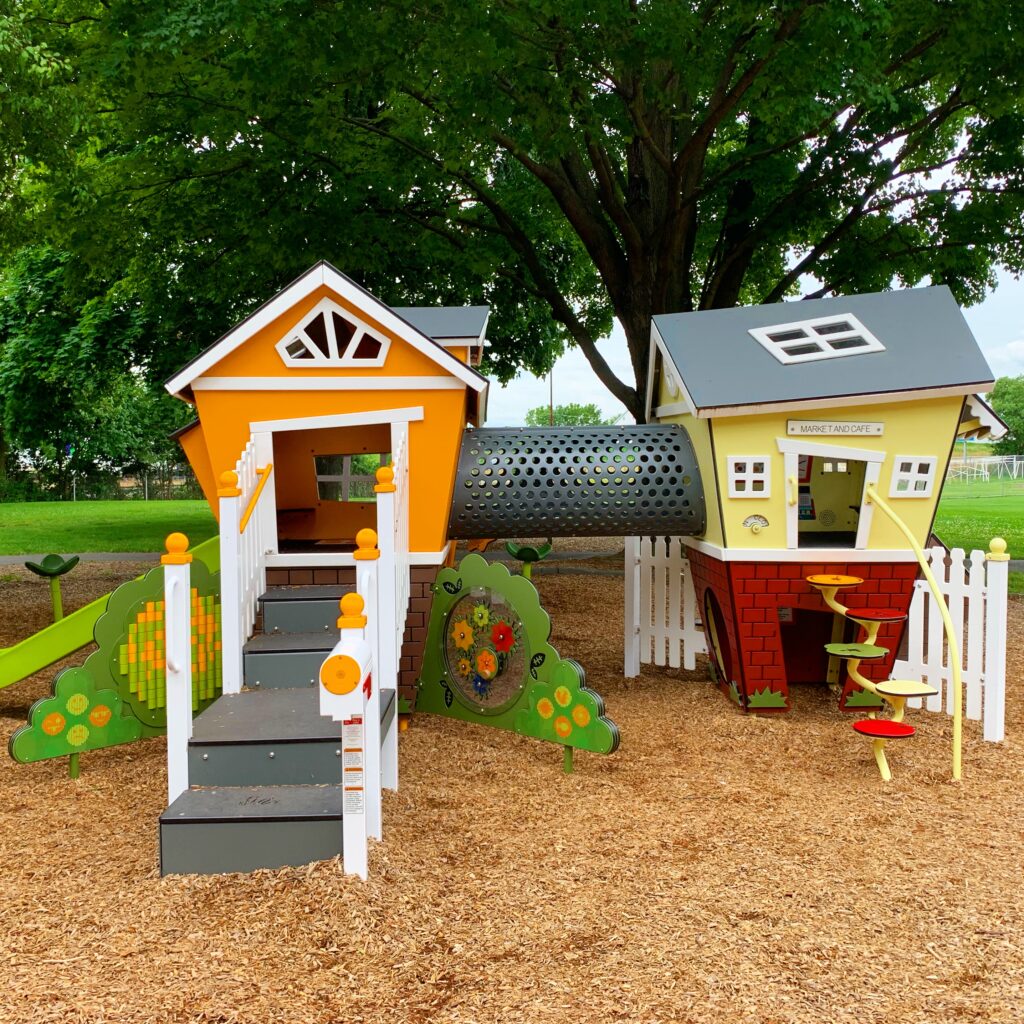 Hellerick's Family Farm
Hellerick's Family Farm is located in Doylestown, Pennsylvania. It's a popular place to visit in the fall, but there's tons to do during summer as well. They have a new ropes course, and this long, fun slide for kids.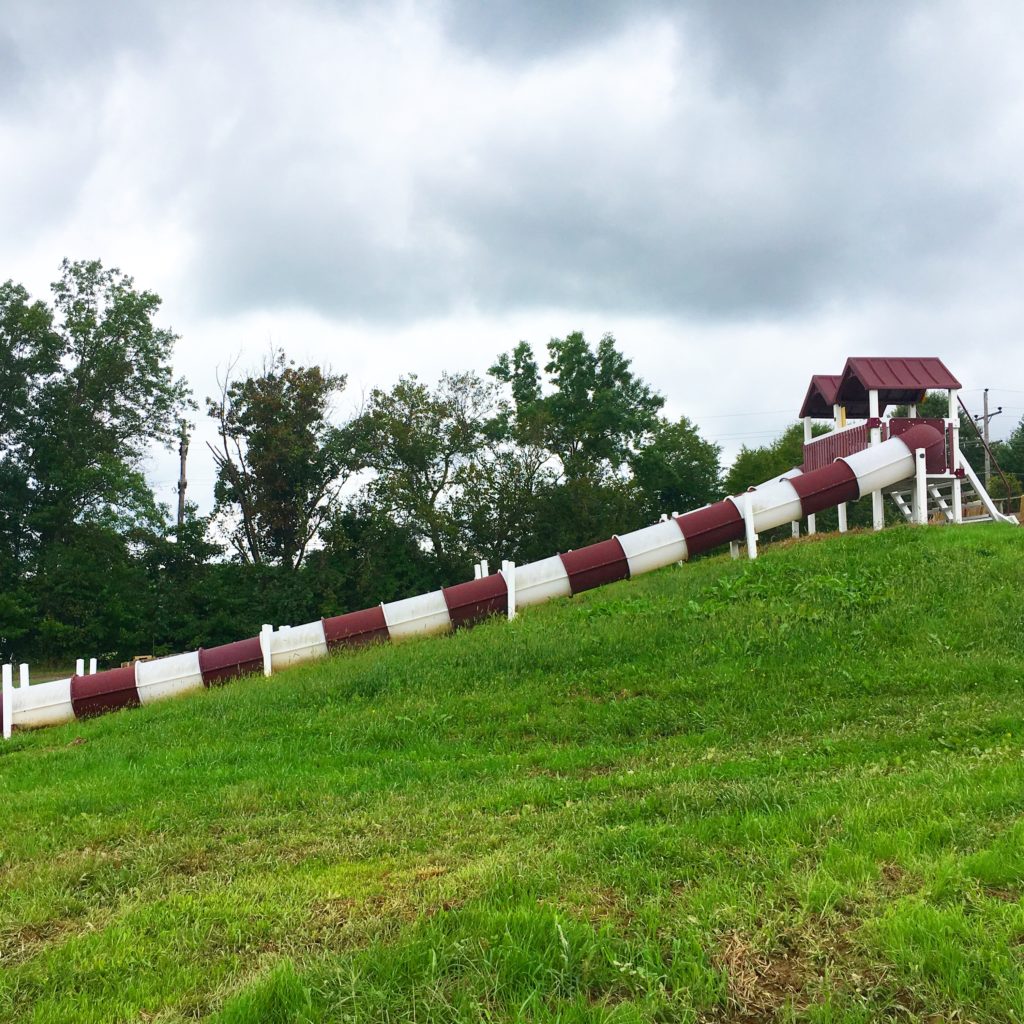 Ohiopyle State Park
Ohiopyle State Park is located near Pittsburgh, and includes some of the most exciting water features in the state. There's a section of the creek that includes natural water slides. Plus, Cucumber Falls is a waterfall you can walk behind in the state park. Fallingwater, a home designed by Frank Lloyd Wright, is nearby. This park has some of my favorite outdoor activities near Pennsylvania for kids.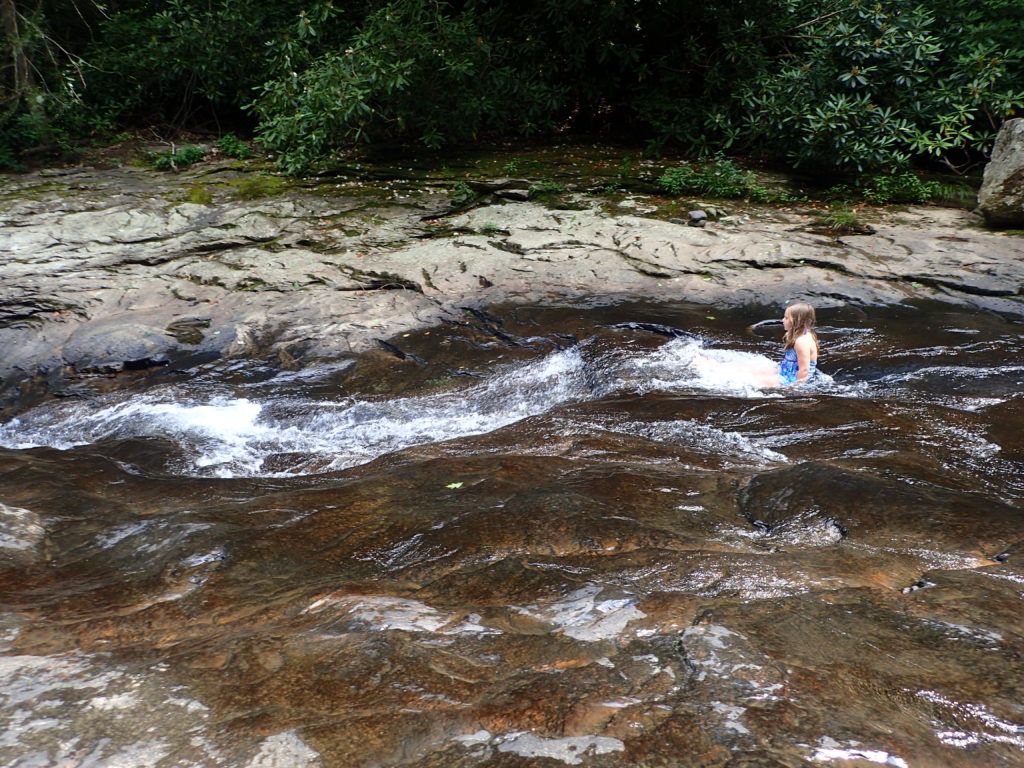 Ringing Hill Park
While there is a Ringing Rocks County Park near the Pennsylvania / New Jersey border, there's another rock field with ringing rocks near Pottstown, Pennsylvania. This smaller boulder field, called Ringing Hill Park, also gives that odd ring when the rocks are hit with a hammer. It's a fun outdoor trip if you're driving through the area, though it's BYOH (bring your own hammer).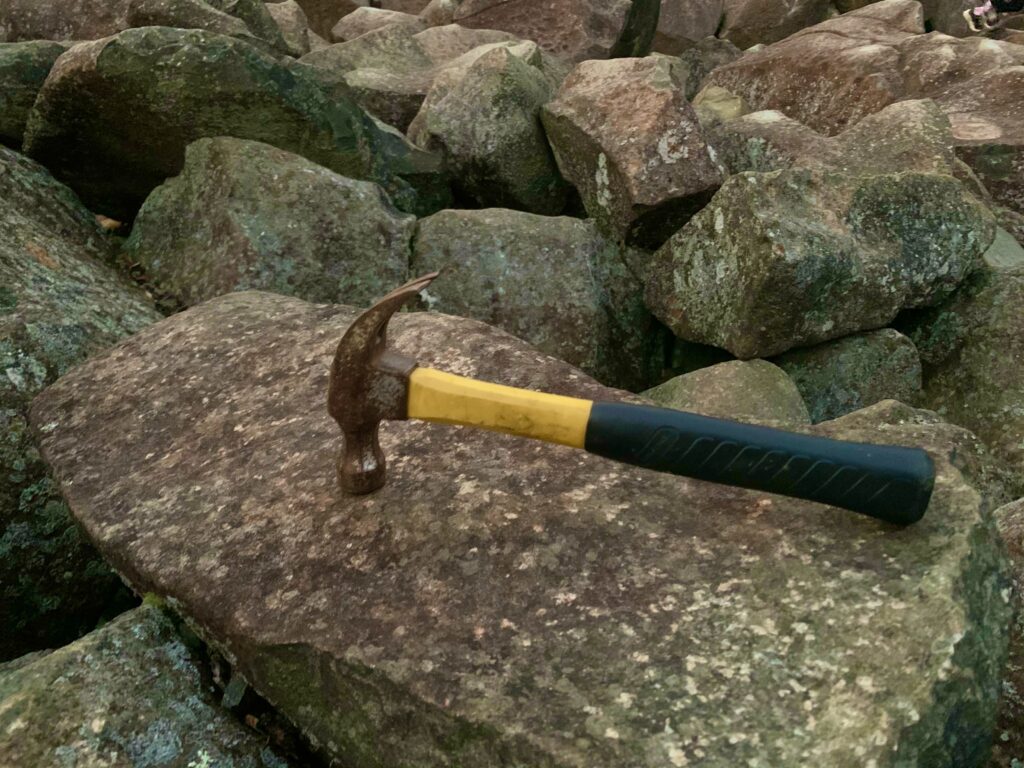 Lions Pride Park
Lions Pride Park has a brand new playground. It's located in Chalfont, Pennsylvania. The main playground area is called Kids' Mountain. The slides take advantage of the man-made mountain, as there are two very long blue slides. There's also lots of unique playground features at this park, as well as hammocks and a sand pit.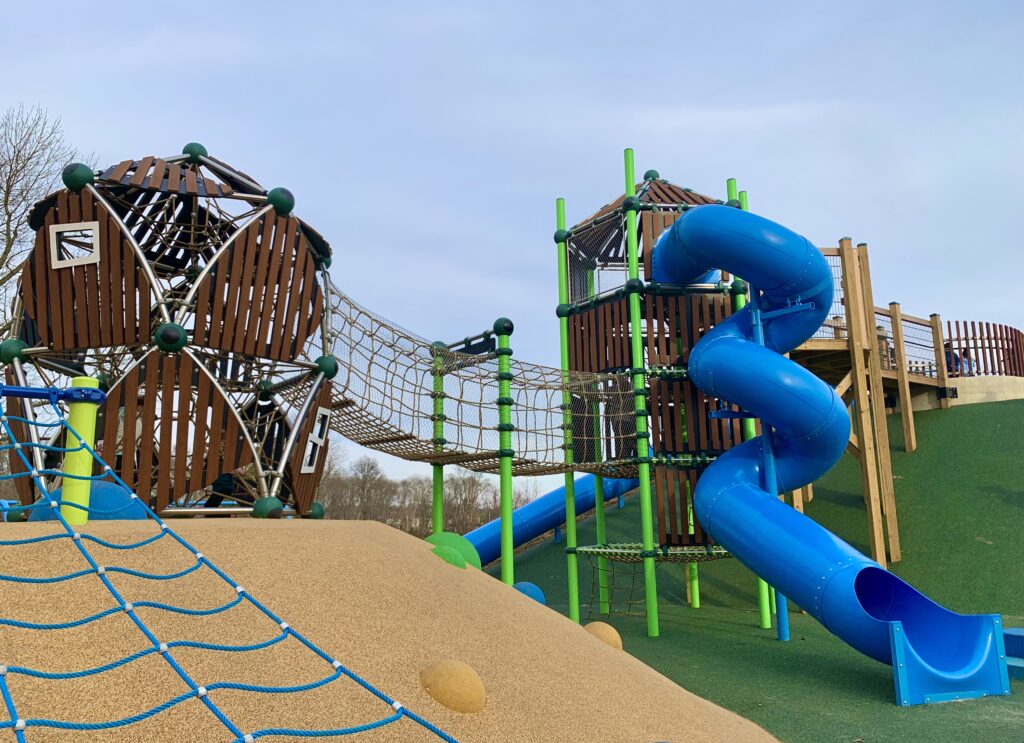 Pine Grove Furnace State Park
This state park has an awesome view from their popular trail called Pole Steeple. There's also two swimming beaches to enjoy on Laurel and Fuller Lake! Check out more information about Laurel Lake here.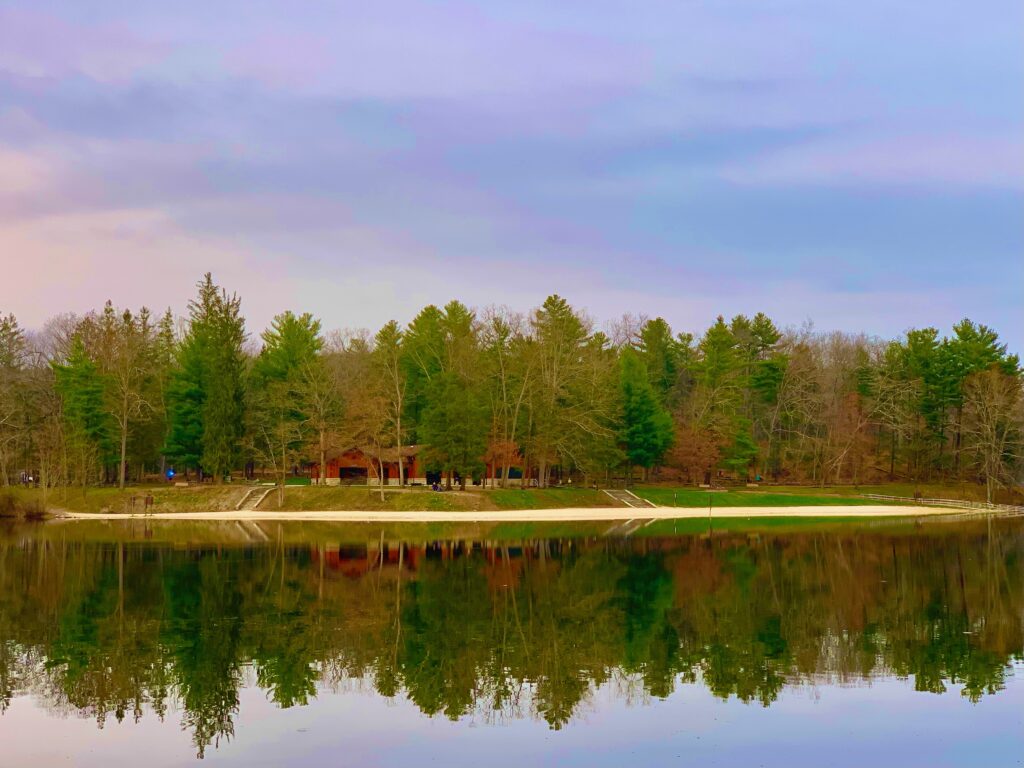 Rapho Community Park
Rapho Community Park in Mount Joy, Pennsylvania, has some of the most unique playground equipment. Not only is there this 3D climbing structure, but there's also a long zip line and a skateboard type equipment that you can ride. To top off this awesome park, there's also a paved walking path and plenty of sports playing fields.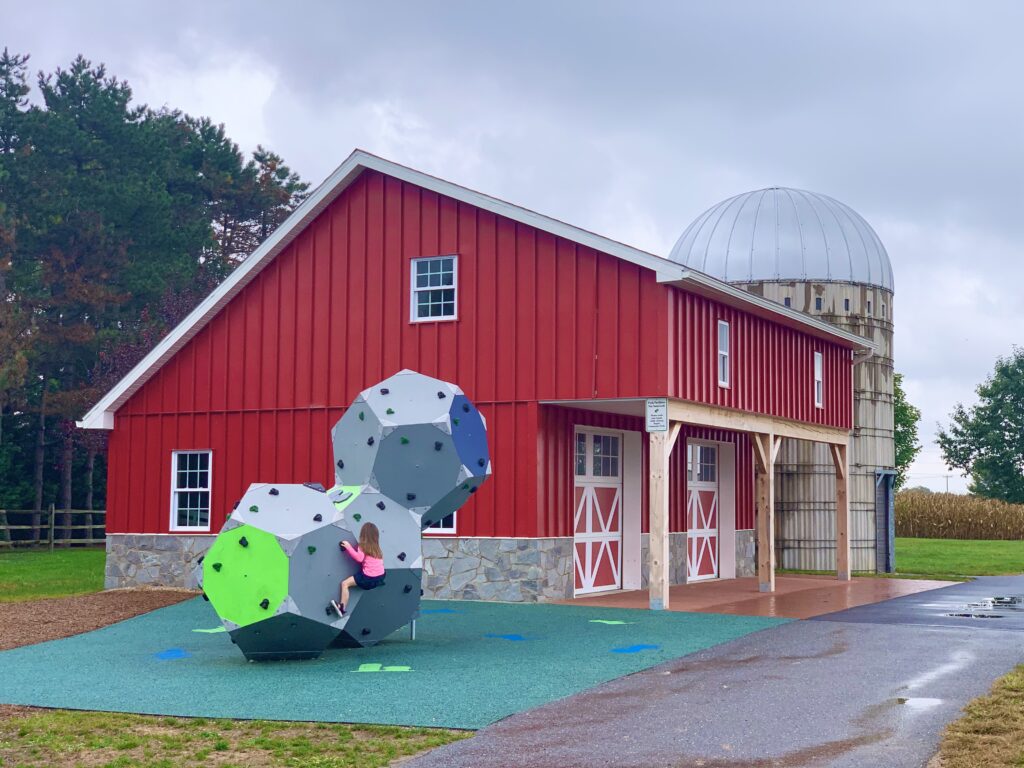 Goddard Park
Goddard Park has a unique playground, and it's located in West Grove, Pennsylvania. Inside the barn structure has all kinds of places to climb and play. We loved the mushroom stepping stools to get into the barn, and the stacks of "hay" that can be climbed.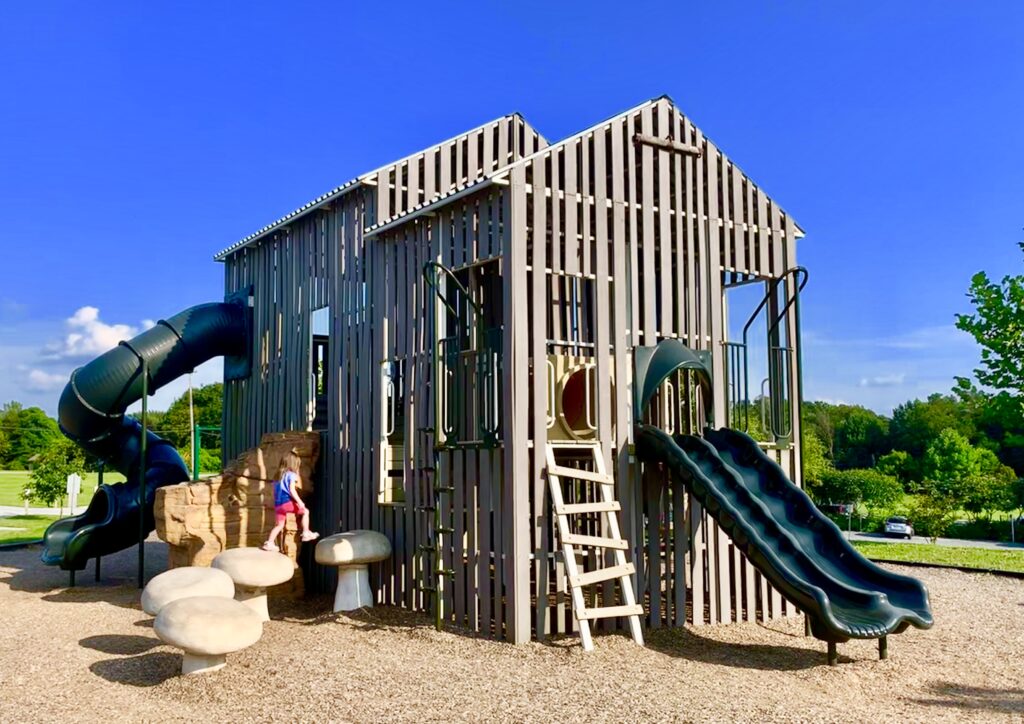 The Tree House
The Tree House playground in Lititz is a brand new attraction right outside of Lancaster. The playground is tree-themed. Fun features of this park include a dual zip line that has a full seat. This makes it possible for younger children to play on the zip line.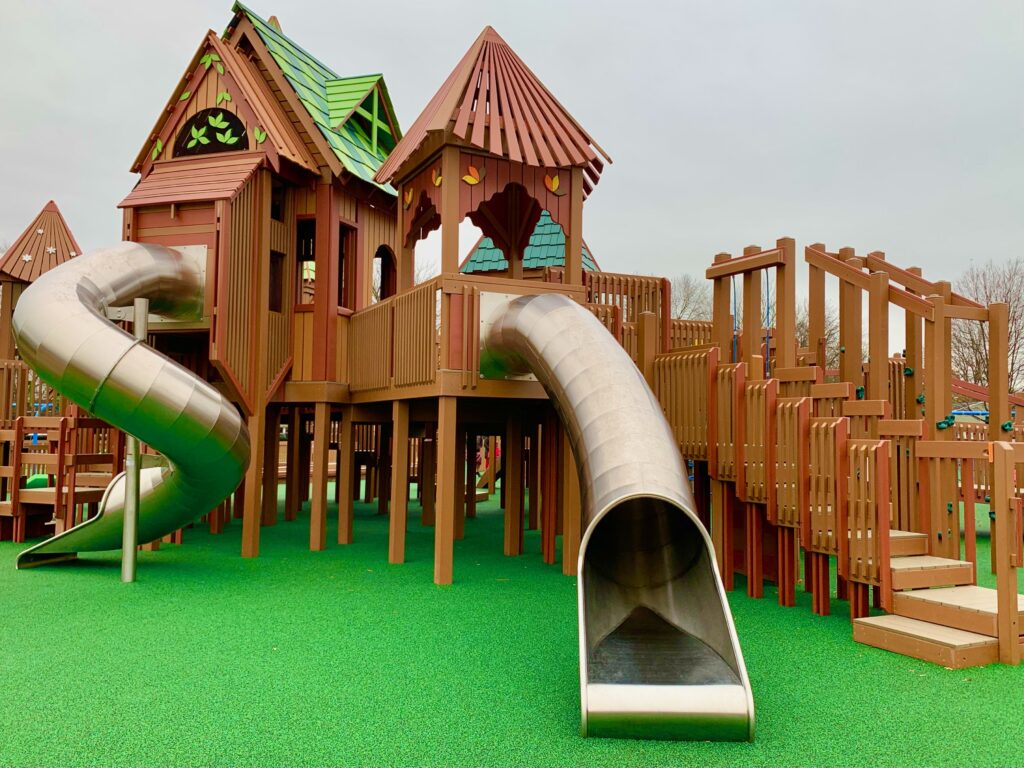 Adams Ricci Park
Adams Ricci Park is located in Enola, close to Harrisburg. The main playground at this park was renovated in 2019. It includes some unique climbing structures, as well as benches and picnic tables within the playground fence. Be sure to also check out their walking trails throughout the park.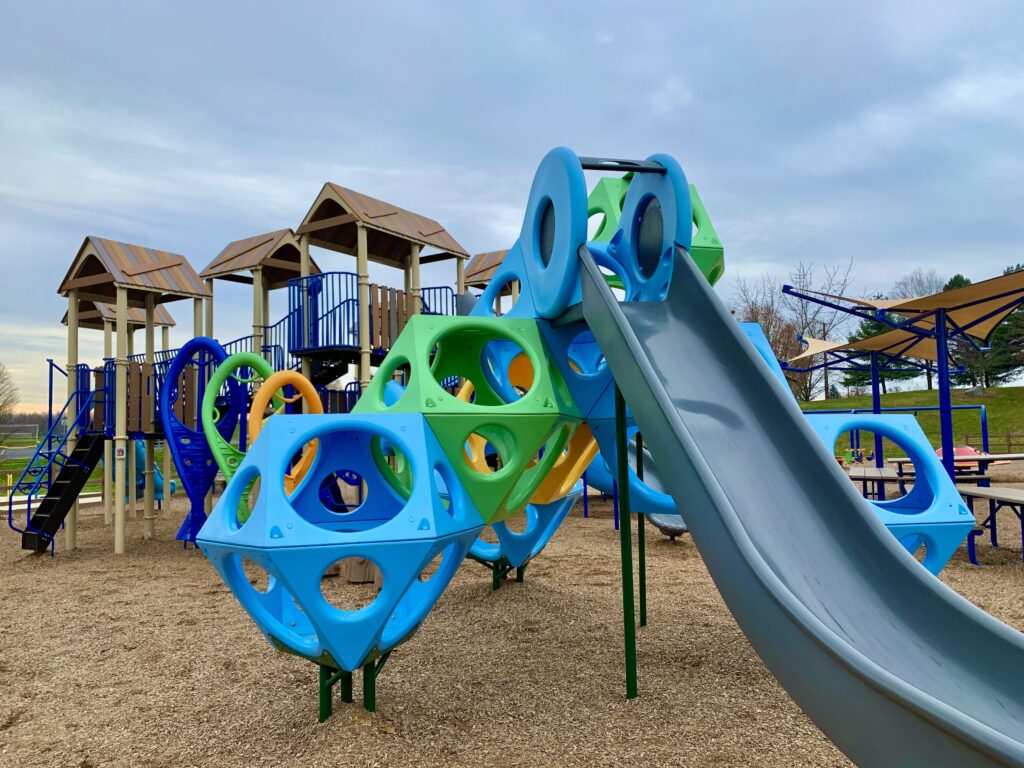 Pennsylvania Renaissance Faire
While the Pennsylvania Renaissance Faire is only open for a portion of the year, it is a fun outdoor tradition in Pennsylvania. It typically opens in late summer through fall. You'll feel like you've been transported back to the renaissance while strolling among the unique shops and eateries. When you need to rest, watch a jousting tournament or a comedy show.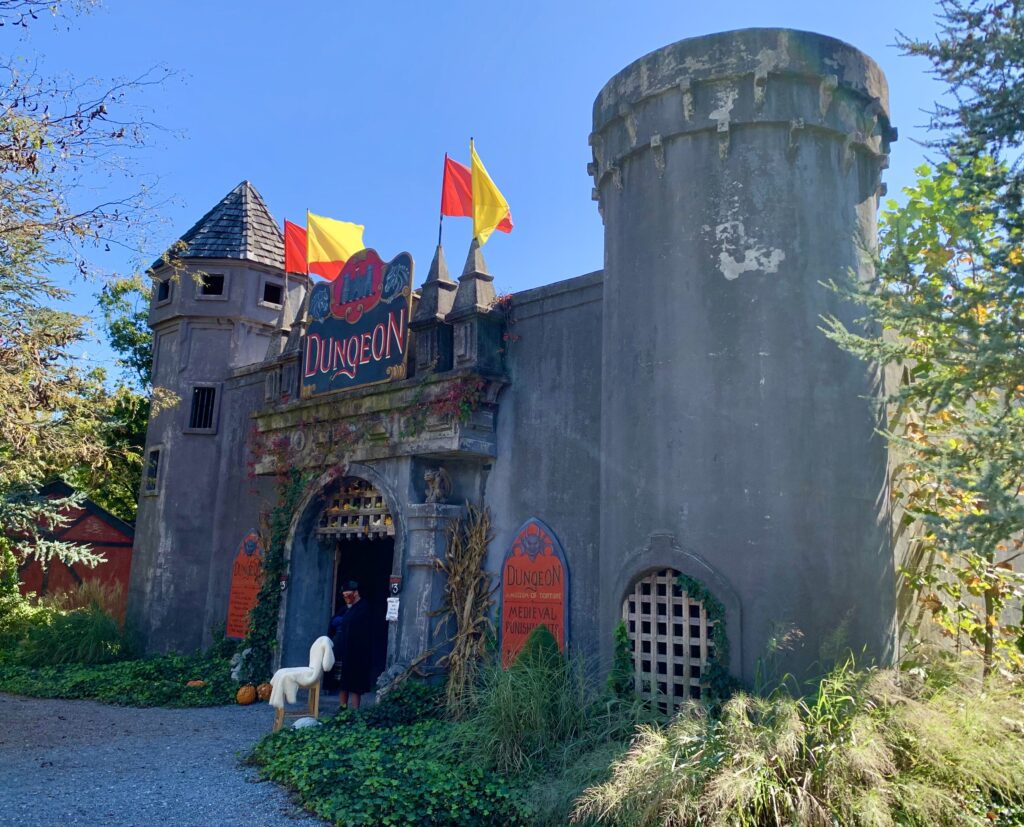 Even More Fun Outdoor Activities Near Pennsylvania for Kids
I hope you enjoyed learning about some of the fun outdoor activities near Pennsylvania for kids. Find more fun outdoor activities by visiting the main categories of this website, Been There Done That with Kids.