Keep in mind that reservations or advance tickets may be needed for some of these attractions suggested for day trips with kids near Pennsylvania. Always check the attraction's website for current policies, hours, and ticket information.
Philadelphia Day Trip
There's so much to experience in Philadelphia and the surrounding areas. Some ideas for fun activities in the city include the Franklin Institute and viewing the Liberty Bell. There's also Fairmont Park with the Please Touch Museum and Smith Playground.
A bit further outside the city is Legoland Discovery Center Philadelphia. This is a LEGO-themed play place with a cute, interactive train that takes you into the Discovery Center. In the general Philadelphia area, there's also Sesame Place. Sesame Place is focused on younger children and has many dry rides and water rides along with two, family-friendly roller coasters.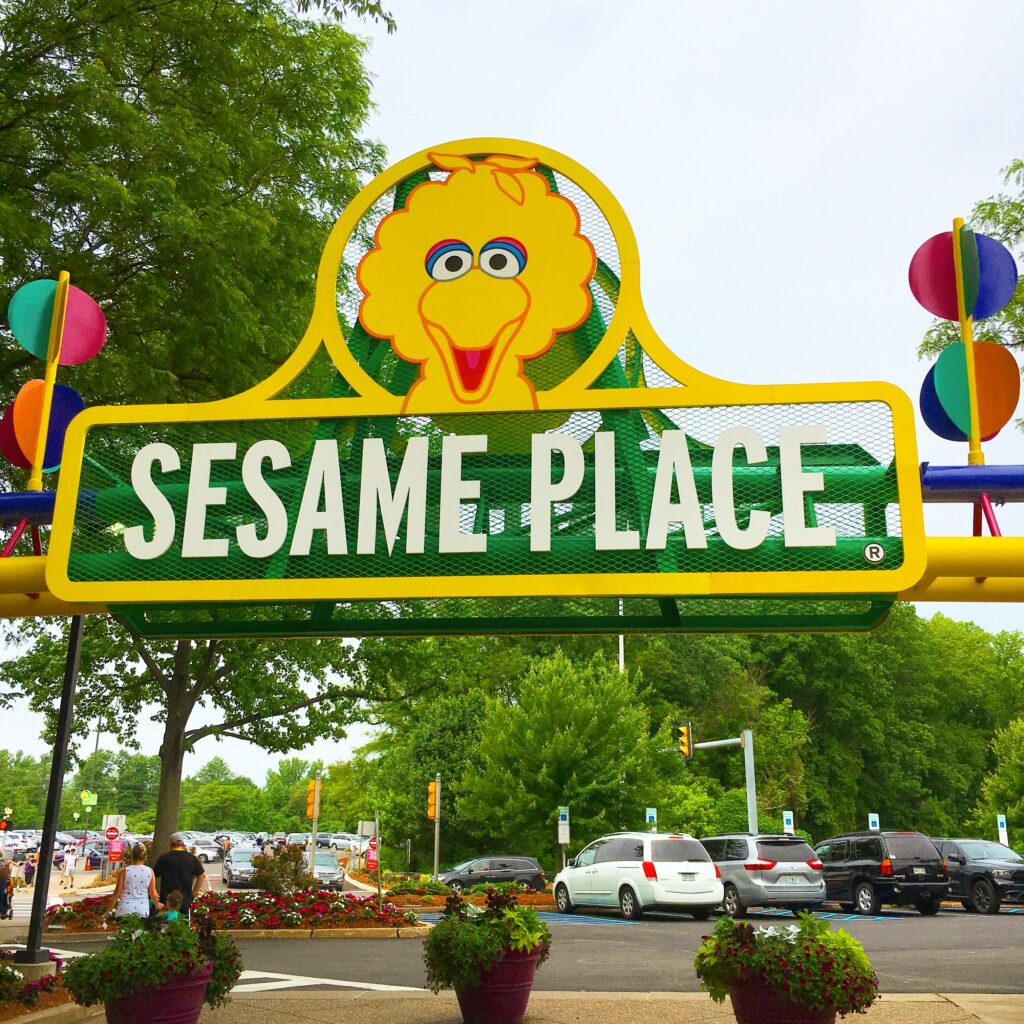 Kilgore Falls Day Trip
Kilgore Falls is located in Rocks State Park, which is just over the Pennsylvania border in Maryland. During summer weekends and holidays, it's essential to reserve a parking spot that is adjacent to the trailhead for the falls. The parking lot is small, and park rangers oversee the entry into the parking lot during summer weekends and holidays.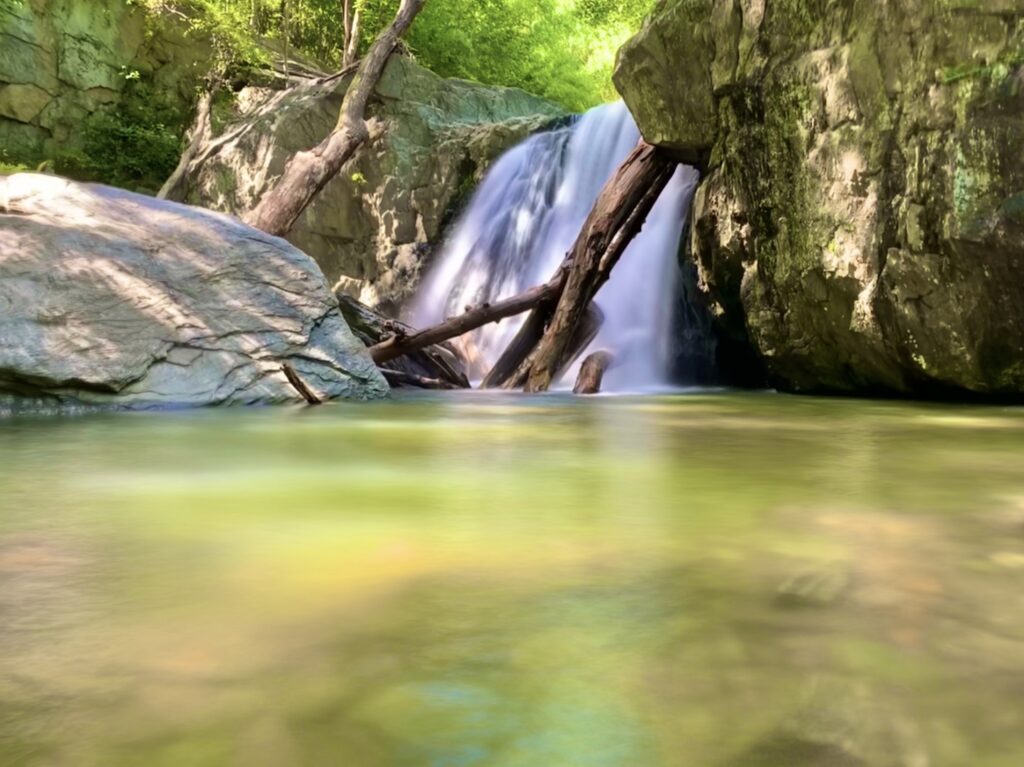 Each parking reservation allows you to park and enjoy Kilgore Falls for a few hours. It's a good idea to bring water shoes, as the rocks around the waterfall can be slippery.
Harrisburg Day Trip
The capitol city of Pennsylvania has a lot of fun options for day trips. There's city island which features a baseball stadium, train, and the Susquehanna Pride riverboat.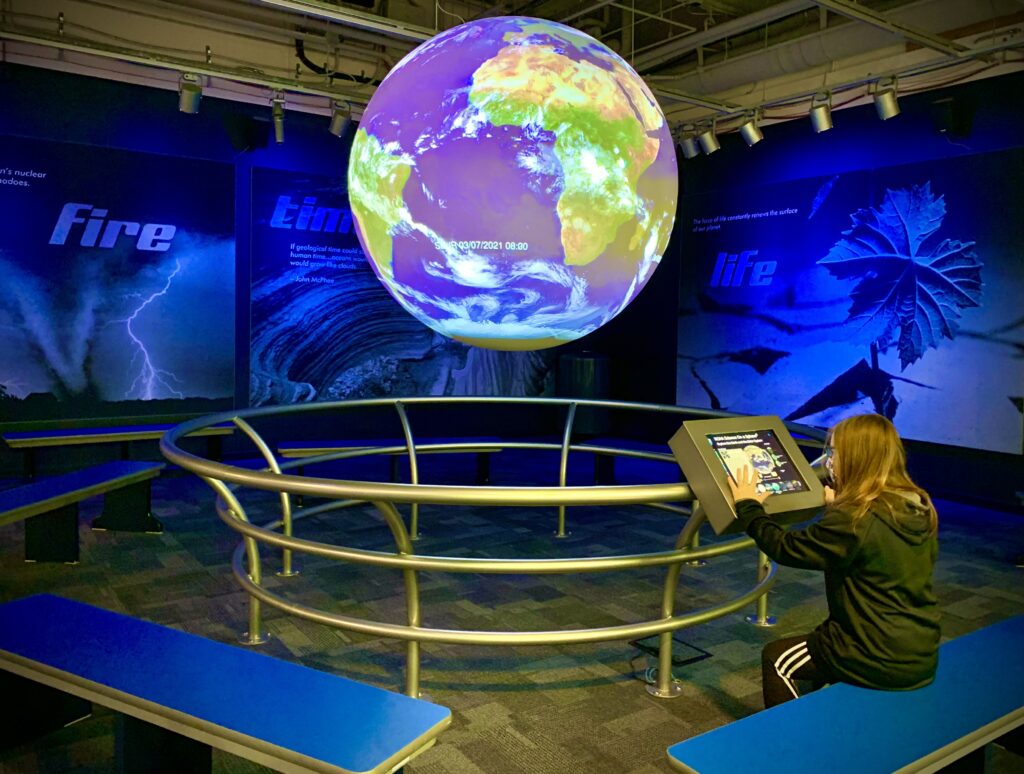 In the city, the Pennsylvania State Museum is a good option for history buffs, while it also has an area that caters to kids. There's the Whitaker Center with Kids Place and many other kid-oriented exhibits.
Allentown Day Trip
Allentown is home to Dorney Park and Wildwater Kingdom. In addition to this massive amusement park, there's also the Da Vinci Science Center.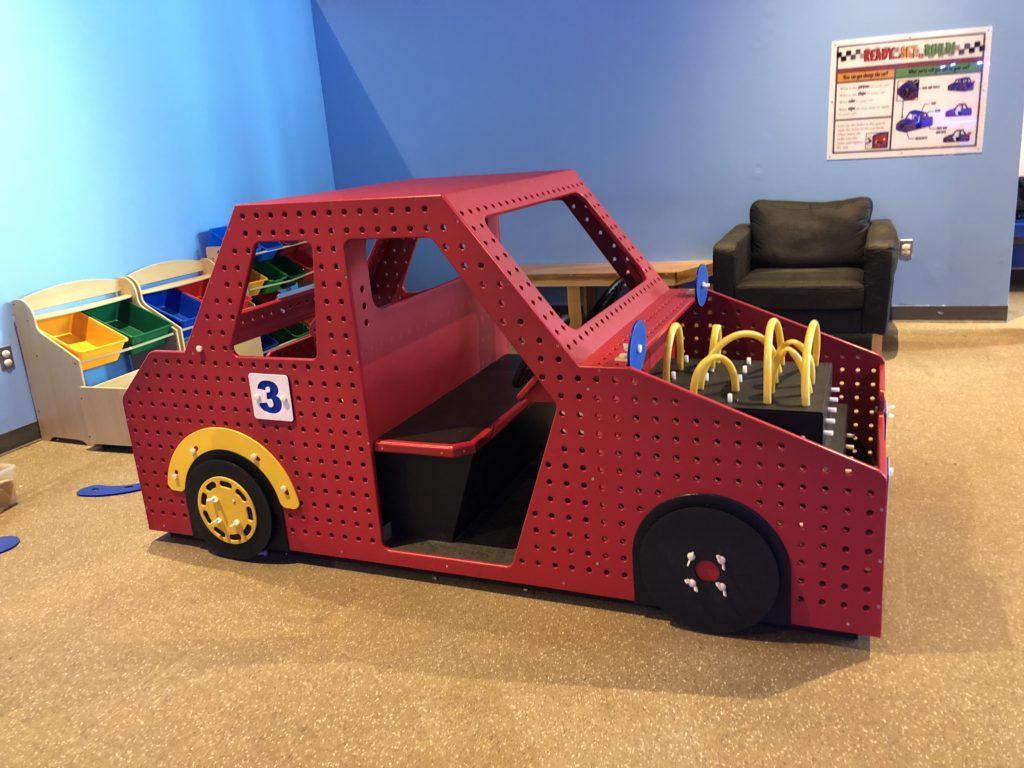 Nearby, the Crayola Experience in Easton, which is close to Allentown, is fun for the younger bunch.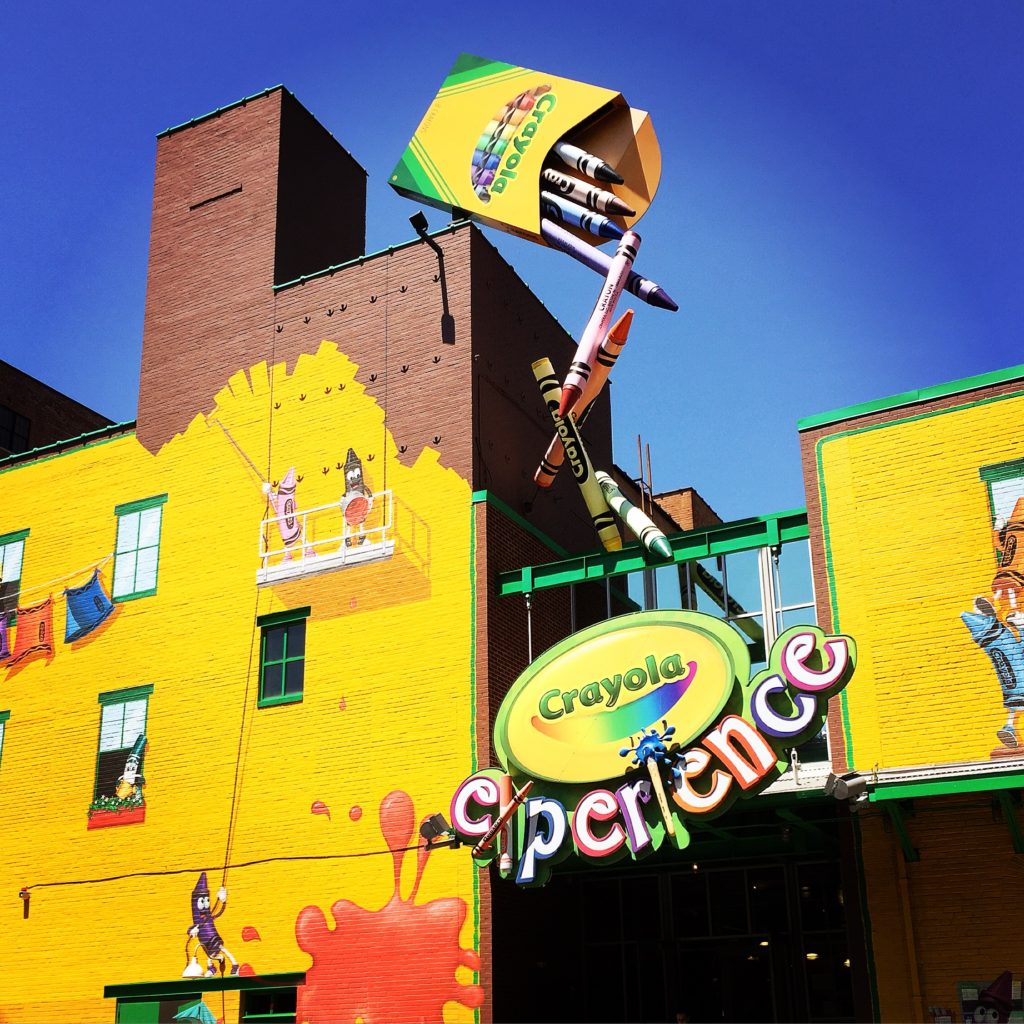 Ricketts Glen Day Trip
Ricketts Glen is a state park located in northern Pennsylvania. This beautiful park has a waterfall trail that features over two dozen waterfalls. This hike is good for older children, around ages 8 or older who are used to longer hikes. There's a lot of stairs and hills, but a ton of amazing places to explore.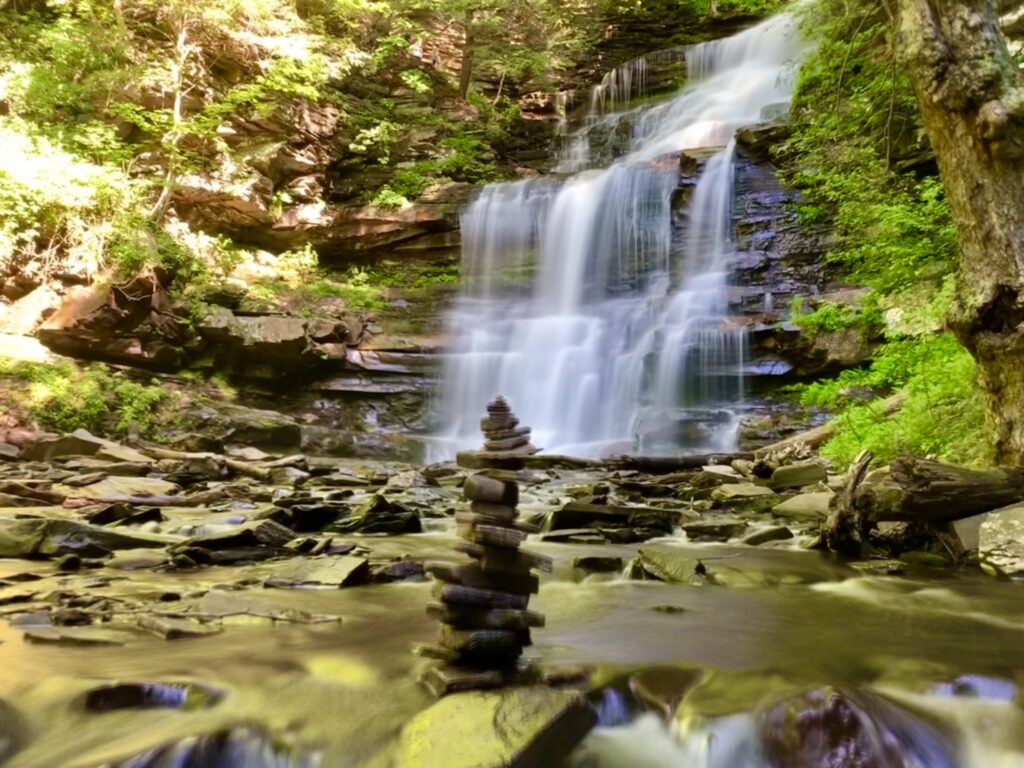 After the over four mile hike, relax on the park's sandy lake beach of Lake Jean. There are restrooms and a changing area at the beach. Be sure to bring a picnic meal and some inner tubes for some added fun.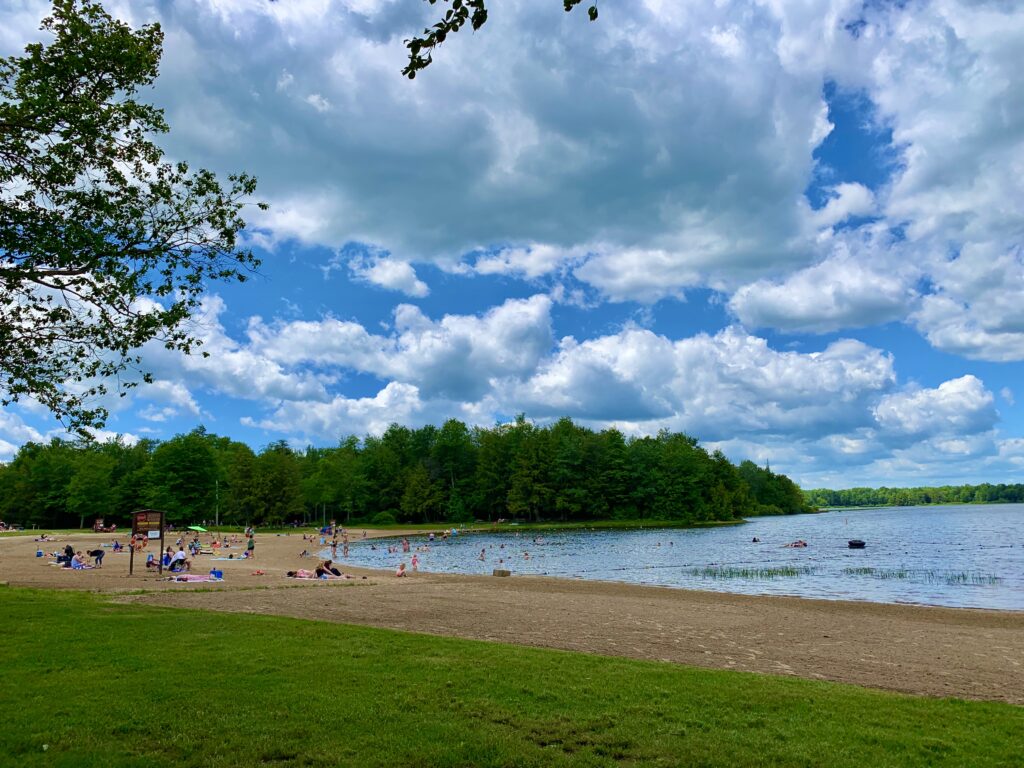 Lancaster Day Trip
Lancaster has so many fun places to visit, it will be difficult to list all of them in this short description. First, there's Tiny Town, a small indoor village for kids.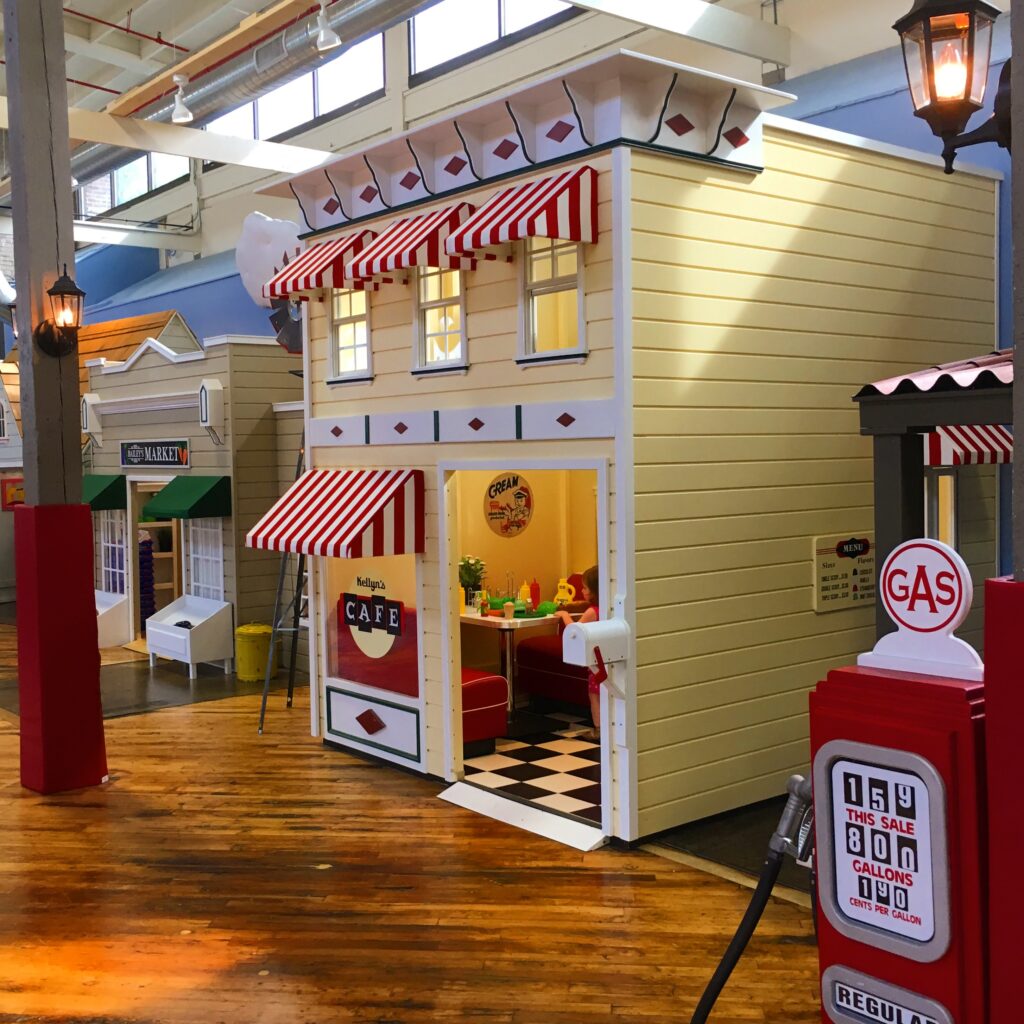 Of course, Dutch Wonderland, an amusement park catering to young children, is a favorite with kids ages 2 to 10. Next, check out all of the train-related fun with a trip to Strasburg Rail Road and the Choo Choo Barn.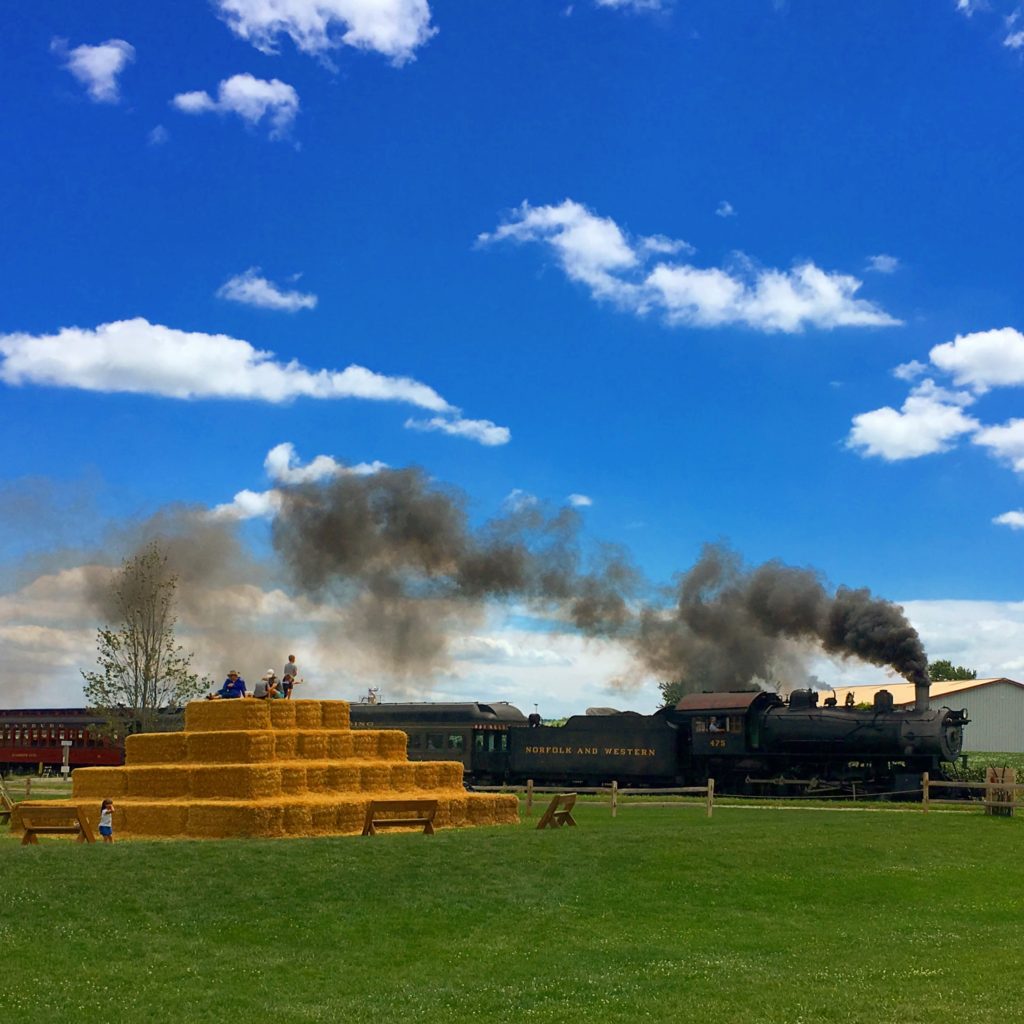 Don't forget that Cherry Crest Adventure Farm is located close to Strasburg Rail Road. The farm features so many activities, it could be a day trip by itself. There are over 20 fun activities for kids in Lancaster.
Seaside Heights Day Trip
Seaside Heights is a bit of a drive from Pennsylvania, but it is possible to do as a day trip (we've done it several times). The beach town features Casino Pier and Breakwater Beach.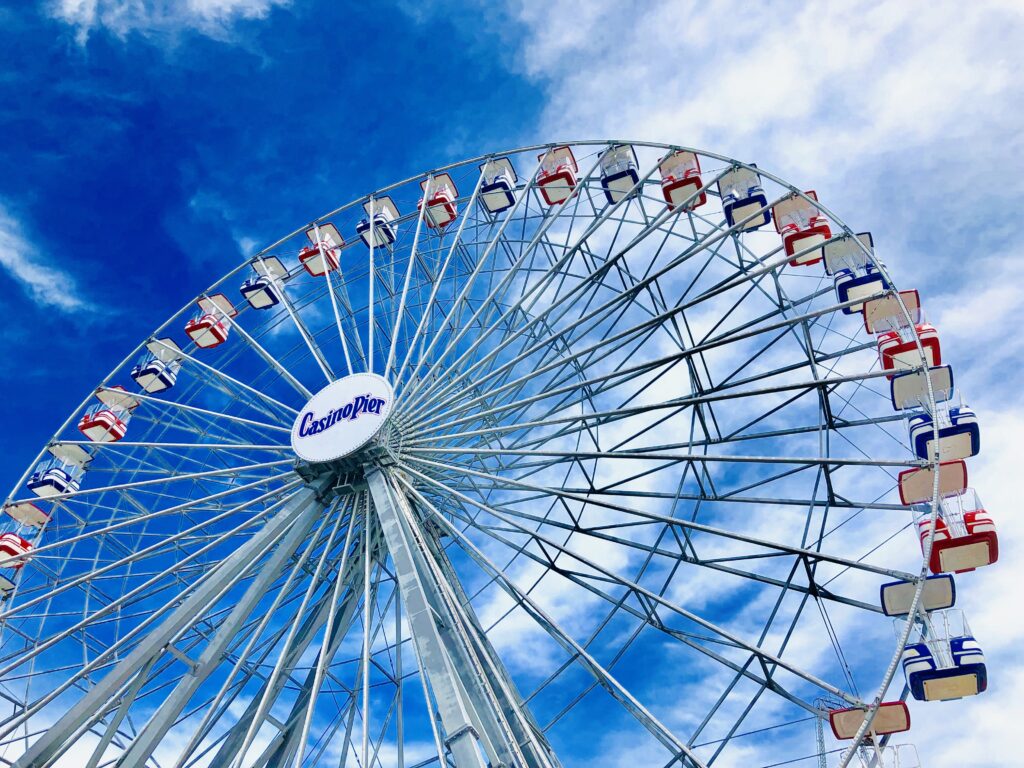 This pier is filled with amusement rides, while the water park, Breakwater Beach, is located on the next block over from the pier. This is the home of an amazingly long chair lift with beautiful views of the ocean. Of course, it's also fun to play on the beach.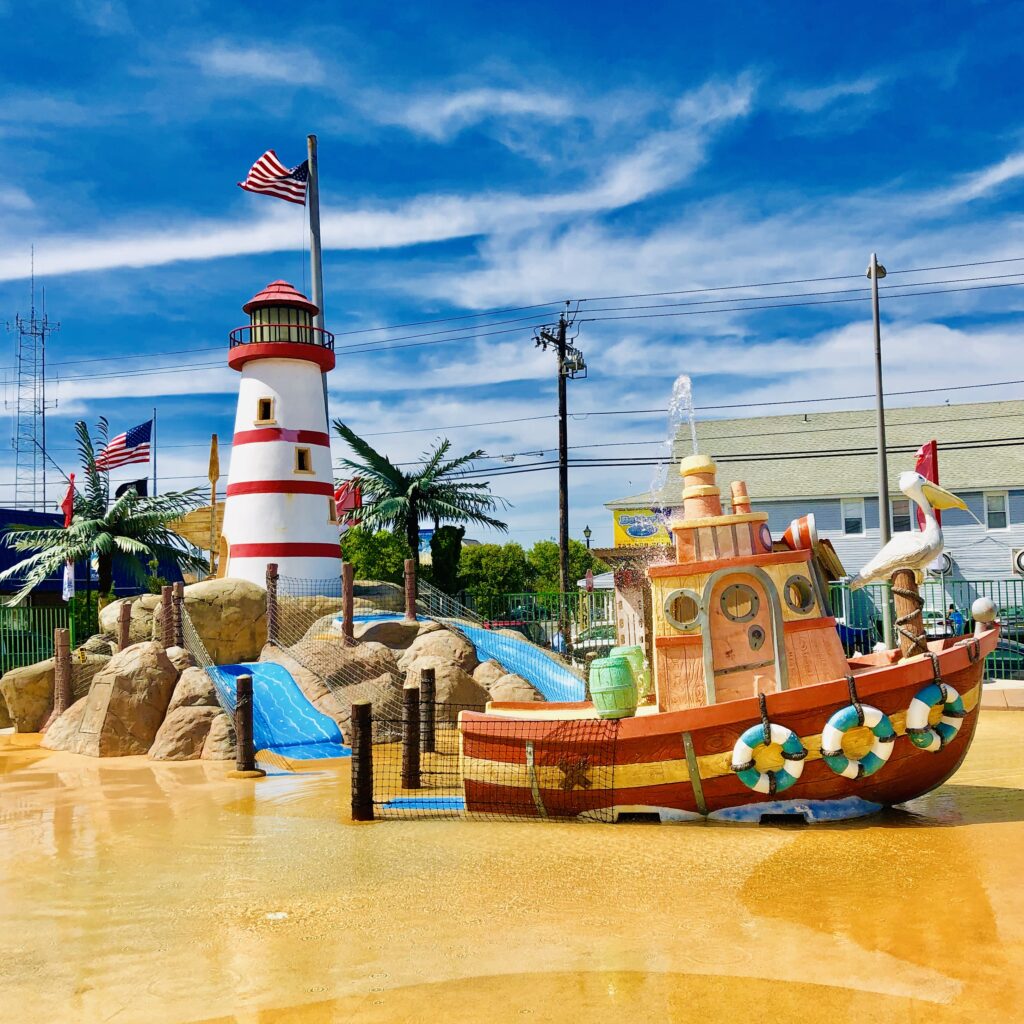 Ohiopyle Day Trip
Ohiopyle is a state park located in the southeastern part of Pennsylvania, in the general Pittsburgh region. The park boasts amazing white water rafting, but is also known for a short hike to Cucumber Falls and natural water slides. Also in the area is Seven Springs Resort, which features skiing in the winter and a fun alpine sled run in the summer.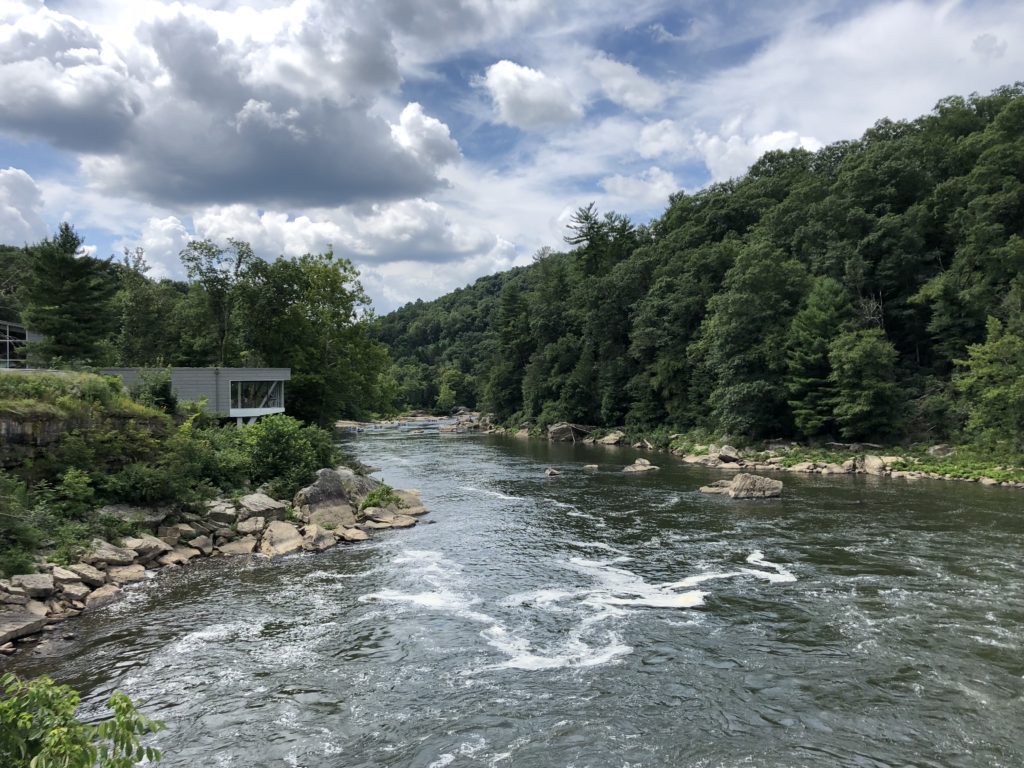 Reading Day Trip
Reading is an interesting day trip destination for kids. There's the Pagoda that overlooks the city of Reading, an interesting and educational place to visit in the city. Also, nearby is The Works at Wyomissing, a place with go-karts, an arcade, and play place for kids.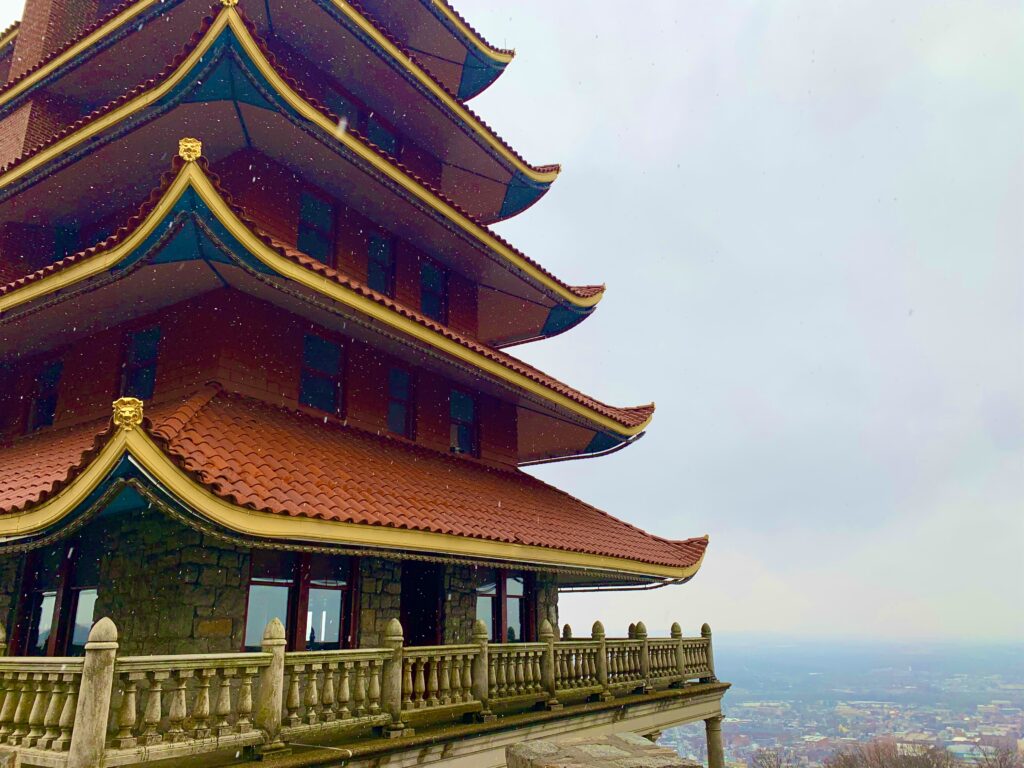 Hershey Day Trip
Hershey is known as the sweetest place on earth. Even the streetlights in downtown Hershey are shaped like kisses.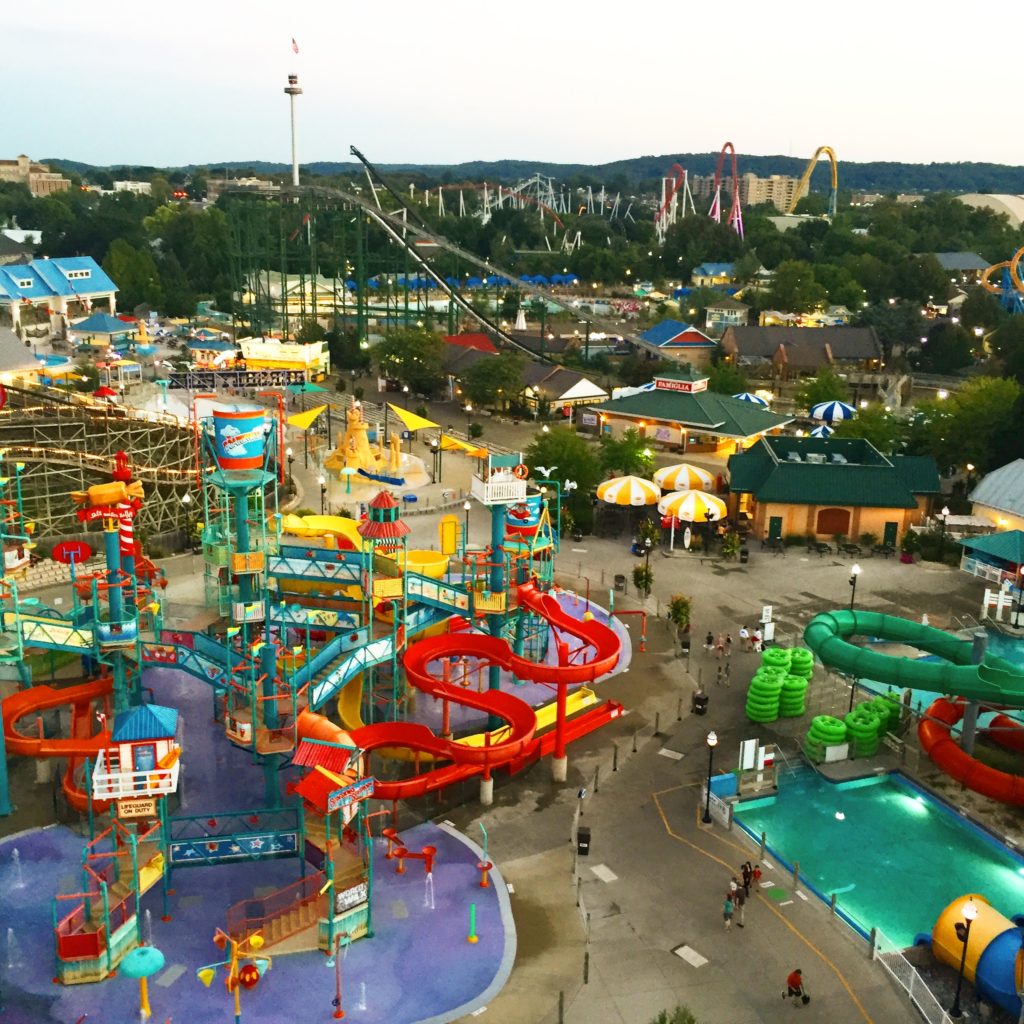 Hersheypark is the highlight of a Hershey day trip, but there's also plenty more to do in the Hershey area. Check out Indian Echo Caverns, ZooAmerica, The Hershey Story museum, and Hershey Gardens. A bit up the road is Lake Tobias, a popular animal safari and walk-thru zoo.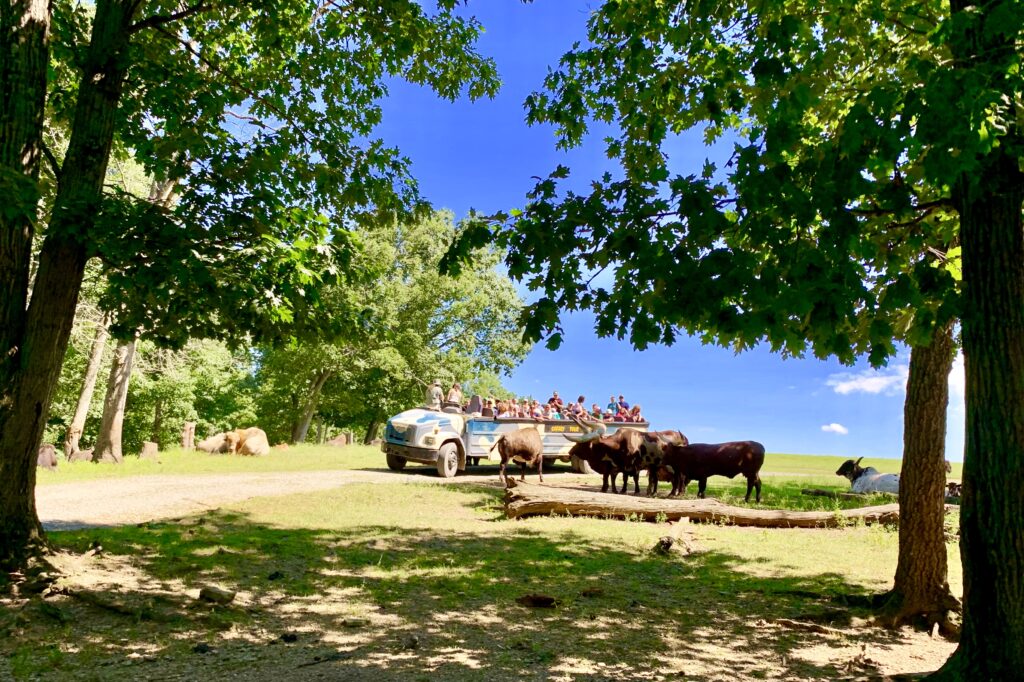 Chambersburg Day Trip
Chambersburg is the county seat of Franklin County. Though it's a comparatively small town, there are some fun and unique activities nearby. This includes Chambersburg Aquatic Center, with its water slides, lazy river, and miniature golf course.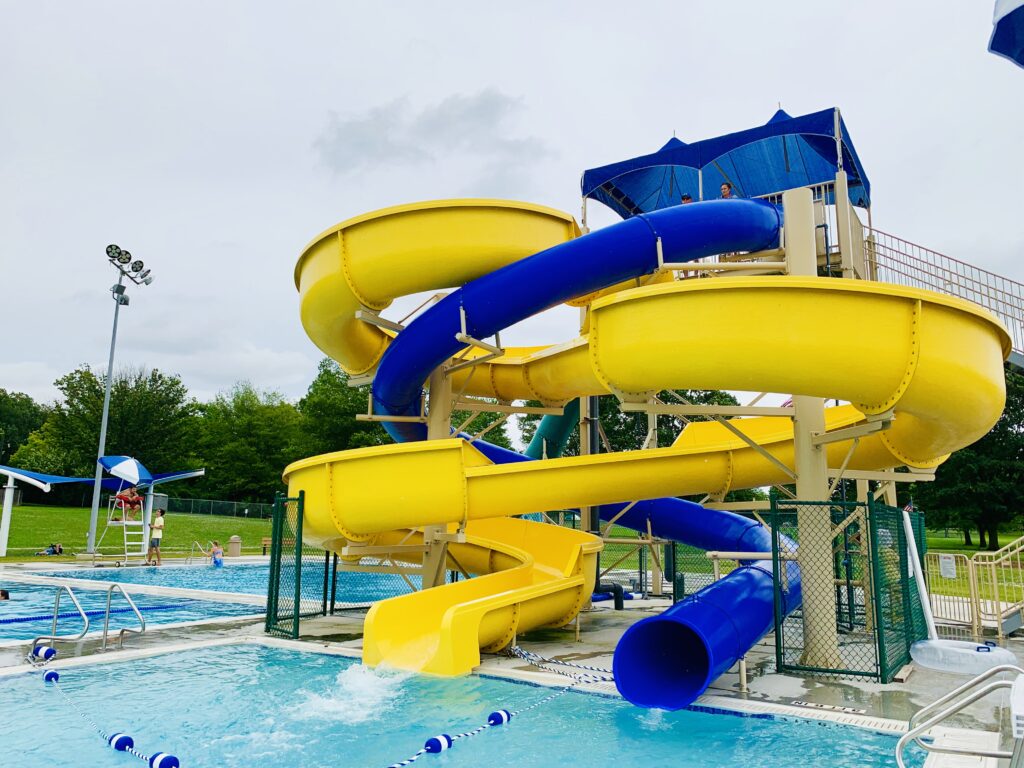 Beside the aquatic center is Chambersburg Memorial Park. This park features a unique toddler playground. Also worth checking out in the area is Norlo Park that features miniature train rides and Mister Ed's Elephant Museum and Candy Emporium. While Chambersburg is a small town, there are quite a few fun day trips for kids in the area.
Baltimore Day Trip
Baltimore Inner Harbor is a fun place to walk around with the kids, and that area is also home to Port Discovery Children's Museum.
More main attractions grace the harbor such as the National Aquarium and the Maryland Science Center. Both are fun visits for elementary-age children. There's plenty do in the Inner Harbor as one of the day trips with kids near Pennsylvania.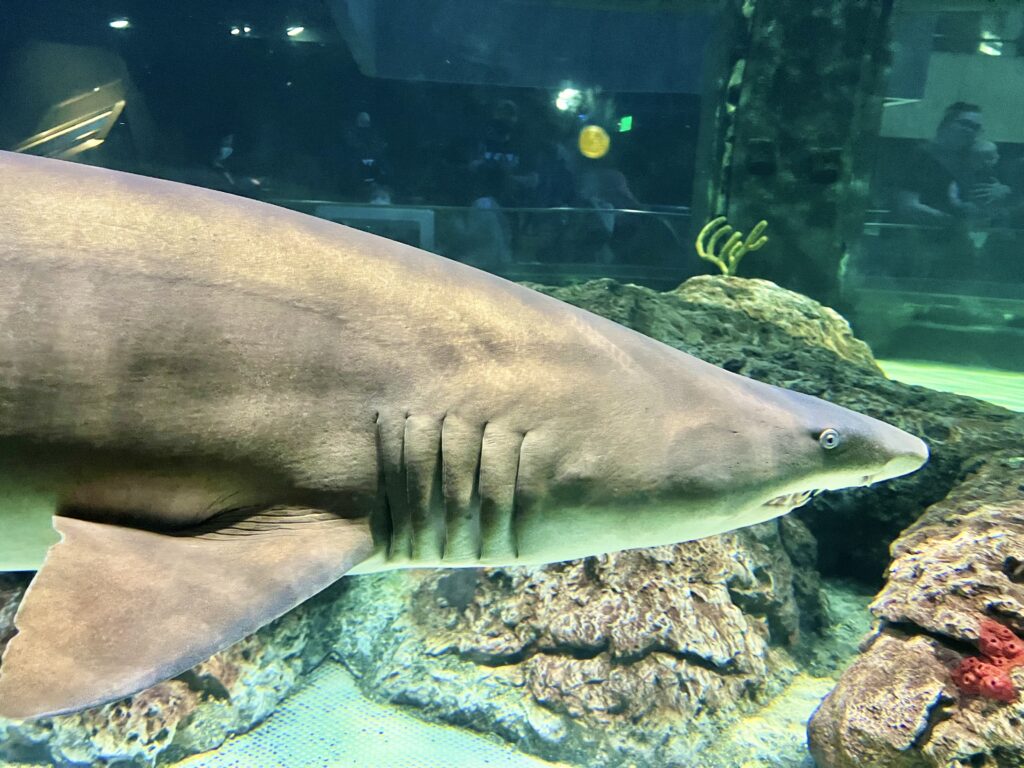 Central New Jersey Day Trip
Diggerland, a construction-themed amusement park is a highlight of a central New Jersey trip for kids. Next door to Diggerland is Sahara Sam's, an indoor waterpark.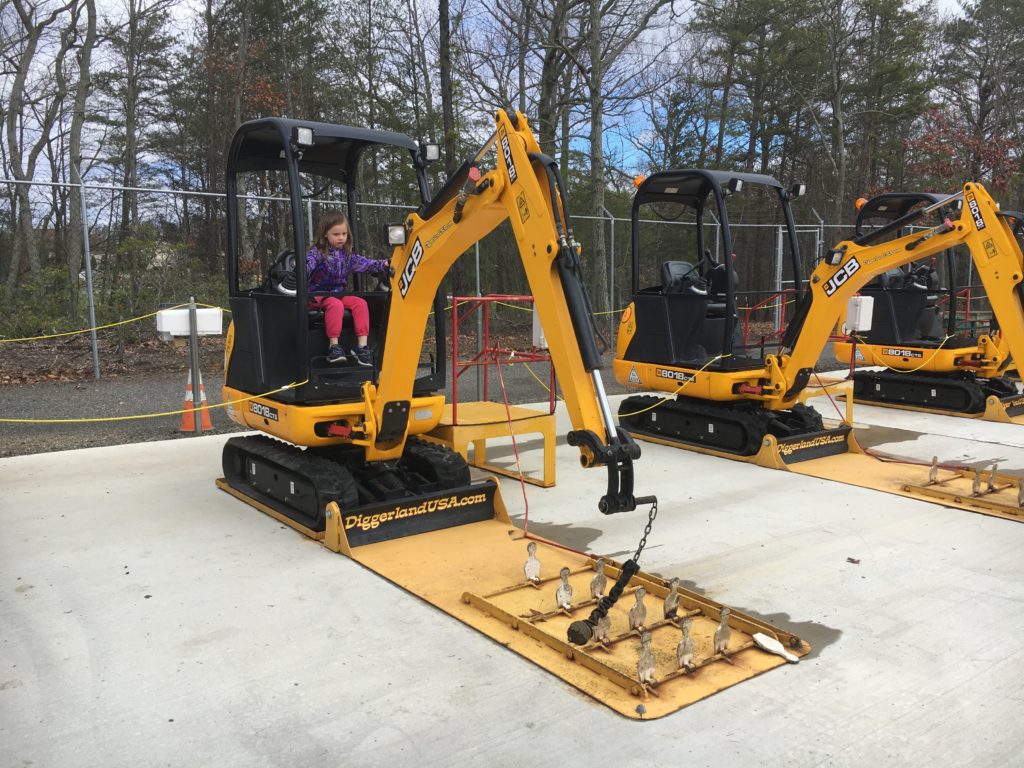 Poconos Day Trip
The Poconos are known for their indoor water parks and skiing. However, the area can still be a good choice for a day trip either in the summer or winter. In the summer, Camelback Mountain is home to a water park, Camelbeach. There's also Camelback Mountain Adventures which has thrilling zip lines and a mountain coaster. In the winter, Camelback features a giant tubing hill.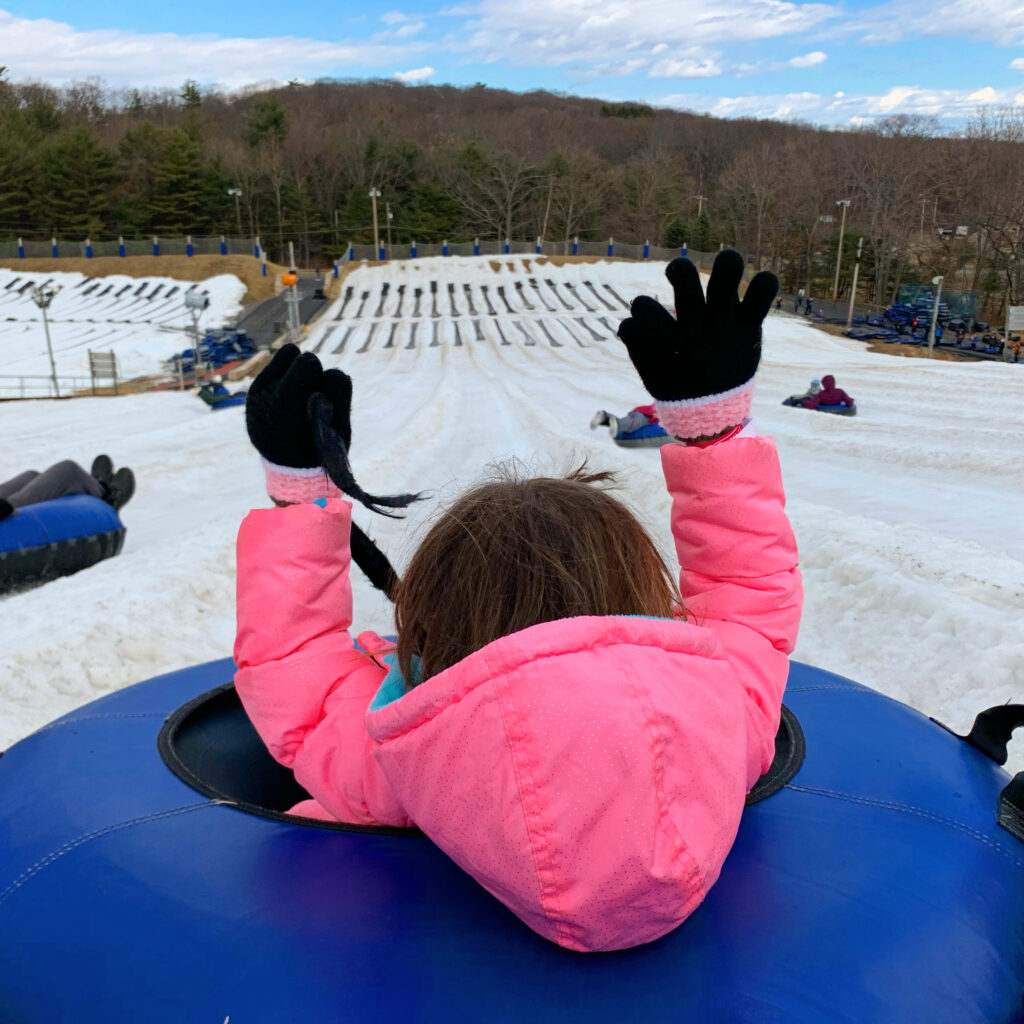 Strasburg Day Trip
Strasburg Rail Road offers short excursions on their train, as well as special events such as Thomas' Day Out. If you take a train ride, you'll pass Cherry Crest Adventure Farm, which has tons of fun activities for children.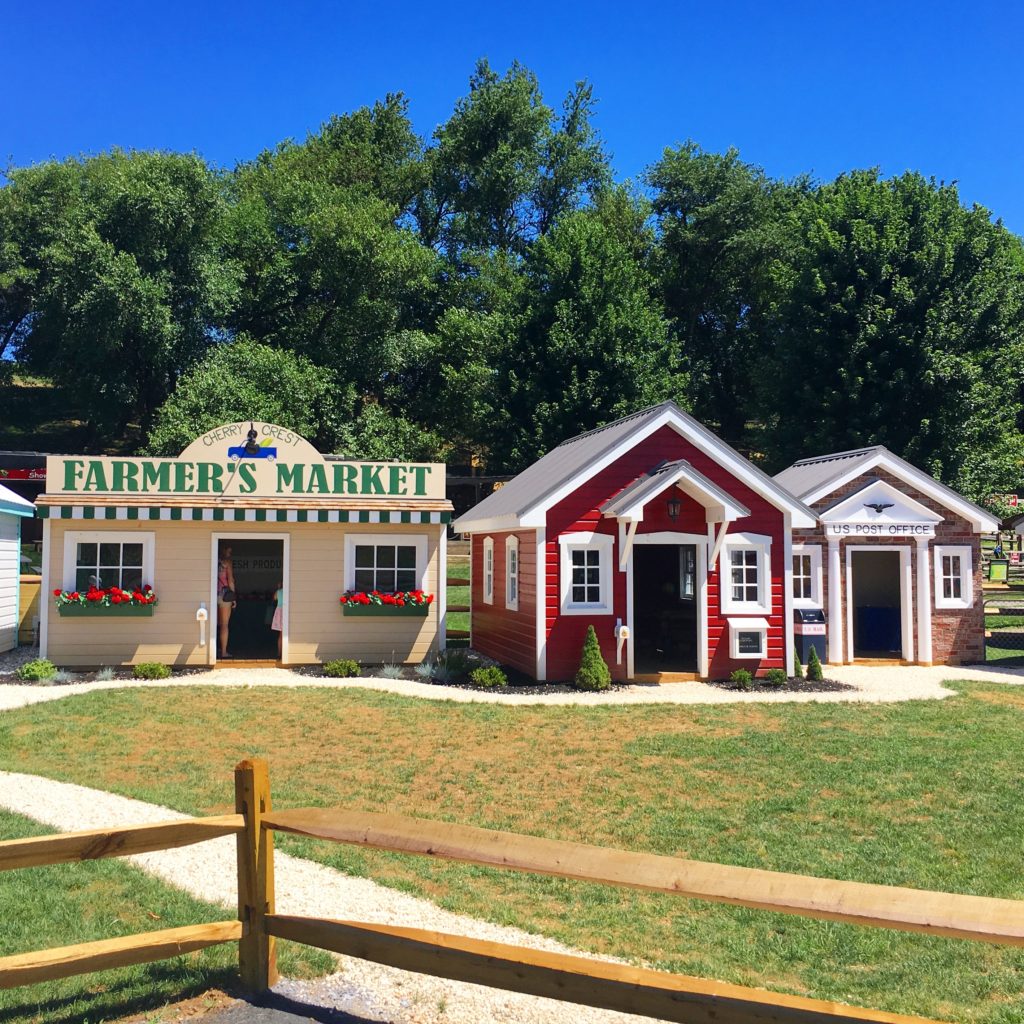 Cherry Crest is also home to Sproutsville, a kid-sized village. Unique lodging in the area is the Red Caboose, which has hotel rooms in train cars and a restaurant made from a train.
More Fun Day Trips for Kids Near Pennsylvania
Looking for even more fun day trips with kids near Pennsylvania and other activities your kids with enjoy? Check out lists of places to go in New Jersey, Pennsylvania, Virginia, New York, and Maryland.